By Miriam Bejerano
Recently, we visited Dubai and Abu Dhabi with our family, including a toddler and two teenagers. We went during Ramadan which was a great choice because we didn't have to wait in long lines for attractions and the trip was more affordable. We visited so many sites and went on amazing tours I'll tell you more about below!
Where to Stay:
We stayed at Mövenpick Hotel Jumeirah Lakes Towers and it was within a 10-minute drive from the Dubai Marina. The hotel was great and also affordable. The breakfast was delicious and had many options. We thought the room was comfortable and clean and the staff was very friendly.
Favorite Activities:
Burj Khalifa:
We booked our visit to the Burj Khalifa on Expedia in advance and received an email confirmation. To park, go to the Dubai Mall P1 Parking area and follow the signs. The entrance to the Burj Khalifa will be just inside the mall. We went to the top of the 124th floor, and the views were spectacular. You can pay more to go to a higher floor, but we thought the experience was great from here.
Burj Khalifa Fountain Show:
This nightly show was amazing! We went a couple times and had dinner at some of the restaurants around the fountain. All I can say is WOW! We have seen the fountain show at the Bellagio in Las Vegas, but this one was out of this world. I highly recommend eating at a nearby restaurant where you can see the show every 30 minutes.
The Dubai Mall:
We went here three times during our stay and found so much to do. They had an aquarium, underwater zoo, ski zone, ice skating, and so many stores we had never seen in the US.
Aquaventure Waterpark:
Your kids will love this place. Spend a day here, and they will have a blast. The park is on the property of Atlantis The Palm.
Sheikh Zayed Grand Mosque Center:
If you rent a car, you can spend the whole day in Abu Dhabi. The mosque is unbelievable, and after your visit, you can have lunch and walk around the city before you return. There is also a tour company that offers this trip if you don't want to rent a car.
Dubai Frame:
This is an architectural landmark in Dubai. It was so much fun and thrilling to walk on a glass floor. They also have other activities for kids out there.
Dubai Abra:
Cruising through the Dubai creek on this boat was a great activity. You can choose to ride with other people, or you can get a private boat with your family. The ride was very inexpensive.
Gold and Spice Souk:
This traditional market is the perfect place to buy souvenirs and feel like a local. Don't forget to haggle on the price – it's expected!
Dubai Marina:
A great place to relax in the evening. There are lots of restaurants, stores, a theater, and a beautiful beach to walk on.
Desert Safari:
We had an incredible adventure with this tour booked through OceanAir Travels. You will enjoy camel riding and feeding, holding a falcon, getting henna tattoos, tasting Emirati cuisine, enjoying belly dancing and much more. This was by far the best activity!
Where to Eat:
We liked the food at Cafe Leblanc near the Burj Khalifa Fountain. The prices were reasonable, and Lebanese cuisine was delicious. If you go, please try the mint lemonade … so yummy!
Dubai weather is always hot, but the best time to visit is between October and March. We went at the end of May, and it was scorching, but we are used to it since we live in Miami. We had an unforgettable trip and thought it was a great family destination! Have you been to Dubai and would you recommend it?
If you'd like to be part of the Families Who Love To Travel community and have your voice heard, please join our Facebook group.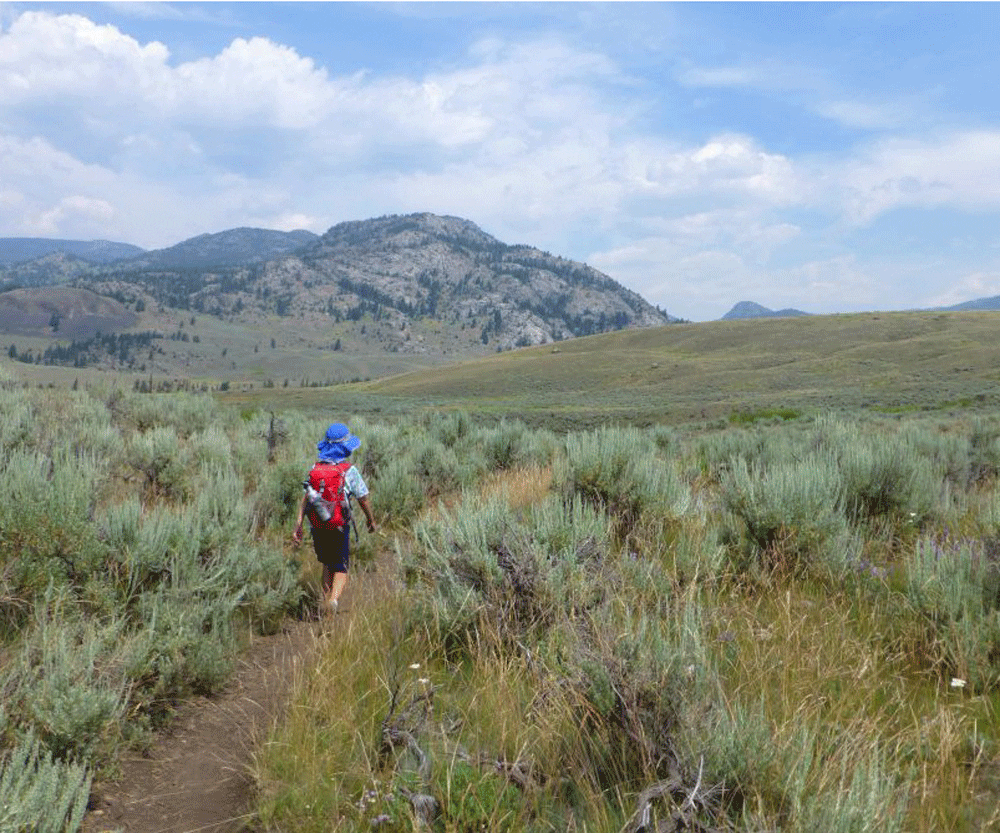 Everyone knows that Yellowstone National Park makes for a classic family vacation. Strolling the boardwalks...
From finding the best flights to booking a hotel, there are tons of decisions you...