Looking for birthday or holiday gifts for outdoorsy people in your family? Buy these outdoor gifts for kids! Sure, indoor activities like video games are beneficial sometimes, but they don't allow children to get much-needed fresh air or exercise. Stepping outside to hike, bike, or take an outdoor adventure also allows families to bond and create amazing memories together! Additionally, if you're planning a family road trip or an RV vacation in the future, you'll want to check out these exciting outdoor gifts for families. Between family-favorite camping gear or kid-friendly backpacks, we've rounded up our list using expert suggestions from our family travel community. Many popular choices were sold out last season, so this is an excellent time to buy them for your loved ones!
Outdoor Gifts for Kids to Enjoy on the Water
If you're looking for the perfect outdoor gifts for kids to use on the water, look no further than these parent-recommended options! Whether you are headed to the lake or the ocean, you are sure to find a fantastic family-friendly outdoor adventure gift for the holidays.
RELATED: The Best Headphones for Kids of All Ages
Inflatable Kayaks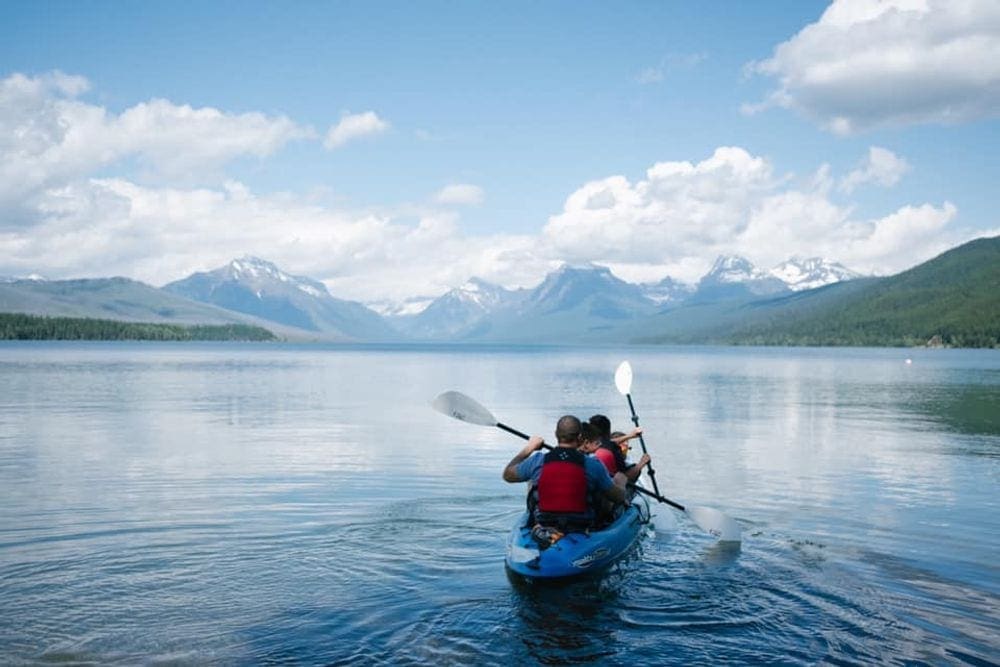 Why We Love It
Inflatable kayaks are a trendy travel must-have, not to mention great gifts for outdoorsy people! As many parents venture out to explore lakes, ponds, or rivers in the summer, kayaks have become a staple for enjoying kid-friendly fun on the water. Inflatable kayaks provide the same reliability as hard-shell models, but with added conveniences! Families who need an easy-to-store item will love how simple they are to transport, whether you're camping, RVing, or just packing light. In fact, it's an excellent gift for holidays, birthdays, or other special occasions! Firstly, children will easily get the hang of kid-favorite models like the two-seat Intex Challenger Kayak, designed for easy paddling and portability. Ideal for all water types, this bright green kayak also provides high visibility to ensure a safe experience. Intex also sells the K2 Kayak, a larger version designed for smaller bodies of water like lakes and mid-rivers.
Our Parent-Recommendations
Inflatable Paddle Boards
Why We Love It
An inflatable paddleboard is another amazing gift idea for adventurous families! Similar to kayaks, inflatable paddle boards are durable and portable, ideal for reducing travel stress or overall baggage. And, it's a particularly great gift idea for parents, older kids, or teens who love extreme water sports! Not only does paddleboarding help families exercise in a fun and engaging way, but it also provides a chance to uniquely explore your natural surroundings. SereneLife sells one of the best family-friendly inflatable paddle boards available on Amazon, featuring a no-slip top deck so beginners can practice without fear of falling. Outfitted with triple bottom panel fins, steering is made easy thanks to a simple user design, alongside an accessories kit and instruction manual. Though slightly pricier, Tower Inflatable offers a similar model made from thicker, military-grade material. Certainly, this is one of the best outdoor gifts for teens!
Our Parent-Recommendations
Surfboards & Bodyboards
Why We Love It
Enjoy endless fun in the sun atop a surfboard or bodyboard! If you're planning a trip to your local beach or an extended seaside getaway, don't forget one of these fantastic outdoor gifts for kids! Kids will love riding the waves and getting more comfortable in the water! Little ones who are just finding their footing will benefit from starting with a lightweight bodyboard, like the compact one by Bo-Toys. When your child is ready to level up, introduce them to the Giantex 6" Surfboard, long, wide, and perfect for floating. Its versatile size also means kids of various ages can take a spin on it! Older children or taller teens may need a longer, more buoyant model, however, which is why we recommend the Wavestorm 8" Surfboard. Finally, those searching for a pricier board to use for the long haul will love the Thurso Surf Aero 7!
Our Parent-Recommendations
Fishing Pole
Why We Love It
A fishing pole is another great outdoor gift for kids to use on your next family vacation! Find a pond, bay, or lake to take your child fishing. It's certainly a beautiful bonding experience for your entire family. Firstly, get children interested by buying a kid-friendly book on fishing to help them recognize different species. Kids fishing for the first time will love the tangle-free rod from Zebco made from durable fiberglass. PLUSINNO also sells more comprehensive fishing kits, like this one that includes a weightless, telescopic fishing rod, a spinning reel, line, and fishing tackle. Lanaak also sells a larger, 32-piece fishing set with a fishing rod, spinning reel, tackle box stocked with gear, a carry case, and even a beginner's guide. Finally, if your children are more advanced, Ugly Stik's GX2 Fishing Rod and Spinning Reel are ideal for intermediate fishing.
Our Parent-Recommendations
Outdoor Gifts for Kids to Go Hiking & Camping
Camping can be an exhilarating family experience! Not to mention, hiking is an ideal outdoor activity during a family trip. To prepare for your next outdoor adventure, make sure your family is up to date with their hiking and camping gear. In fact, these parent-recommended outdoor gifts for families are perfect for the whole family!
RELATED: Best Travel Luggage, Carry-Ons, and Backpacks for Kids and Families
Camping Gear
Why We Love It
Camping gear is a popular choice for outdoor gifts for families! Whether you're heading to a state park, national park, or a local campground, you'll want to bring along basic gear such as tents, stoves, or sleeping bags. Available in four and six-person options, the Marmot Limestone Camping Tent is a favorite among families due to its waterproof material and color-coded, easy-pitch poles. Parents who crave an instant set-up will love this 6-Person Cabin Tent from Coleman, offering advanced ventilation and weatherproof material. Coleman also offers a budget-friendly Sundome Tent, available for up to six sleepers. In terms of portable stoves, Coleman also sells a fantastic, two-burner classic propane stove, ideal for cooking on the go. The Solo Stove also has a more compact design, great for backpackers. Finally, don't forget your sleeping bag!
RELATED: Your Guide To Family Glamping in Style
Our Parent-Recommendations
Telescope
Why We Love It
Stargaze among stunning nature with a family-friendly telescope! Telescopes are a fantastic way to get children interested in the world around them. Additionally, they can improve their observational skills. Looking at the clear night sky while camping will be an inspiring experience for the entire family! Educational Insights sells a great GeoSafari Jr. Tabletop Telescope, providing tiny stargazes with interactive activities. Then, younger children who are more advanced may benefit from the tabletop Celestron 21024, featuring a portable and lightweight design. Alternatively, buy the LabZZ MTB3 Starter Kit For Kids by Levenhuk, a 3-in-1 kit that includes a telescope, microscope, and binoculars. Additionally, older teens serious about astronomy may treasure the Celestron Astro Fi 90, which can connect to your device via WiFi. Finally, make sure someone in your family has a base knowledge of how to use a telescope – it may be difficult without any background information!
Our Parent-Recommendations
Hiking Backpack
Why We Love It
Hiking is a wonderful way to get your family's blood pumping! Immerse yourself in the great outdoors by taking a scenic hike. Of course, hiking without a proper backpack can be even more strenuous, which is why we recommend these best outdoor gifts for families. Deuter's Kikki Kid's Pack is both adorable and extremely lightweight, ideal for little ones who want to bring a fuzzy friend along on their next adventure. Then, for a more affordable option, Bseash sells a smaller, waterproof backpack that's under $20 and designed for kids. ZOMAKE also offers a weightless and budget-friendly travel hiking daypack for older kids traveling light. Then, teens or more advanced trekkers could opt for the professional-grade Osprey Talon 22, a long-lasting backpack with a trekking pole attachment. Finally, we love this Luvdbaby Premium Backpack Carrier for those needing a toddler or baby backpack carrier.
RELATED: Best Hikes Near Seattle And Portland For Families
Our Parent-Recommendations
Binoculars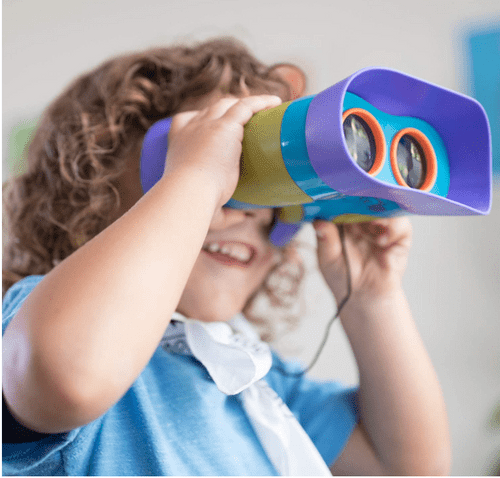 Why We Love It
Kids love exploring the outdoors with their own binoculars! No matter your ideal outdoor adventure, buying little ones a pair of their very own kid-friendly binoculars will pique their interest in the natural world. Plus, they'll also probably learn a few things too! Toddlers will appreciate a pair of GeoSafari Jr. Kidnoculars from Educational Insights, which aren't technically real binoculars but still come with cool graphics and fun facts to introduce them to the concept. Younger kids who require something a bit more advanced, but are still learning, will love a pair of Dreamingbox Compact Binoculars, which come in a variety of colors and feature a soft rubber lens to avoid any accidents. Have a more advanced nature lover in your family? Invest in a high-grade pair of Nikon Trailblazer 8x25 Binoculars! Certainly, this is one of the best outdoor gifts for kids!
Our Parent-Recommendations
Outdoor Gifts for Kids to Capture Special Moments
Capturing special moments when traveling with kids is so important! Pictures and videos of world adventures are a great way to remember our travels, spark conversations at home, and also prepare for future adventures. In fact, with new technology, capturing these moments has never been easier! Gift your kids their own gear this year so they can begin capturing family moments through their own lens. Here are a few recommendations for gifts for outdoorsy people who want to capture their adventures!
RELATED: How to Prepare and Involve Children in Travel Planning
Camera
Why We Love It
Document your family's most picturesque vacation moments with a travel-friendly camera! Little ones will love taking control of their very own camera, allowing them to document travels through their own eyes. Buying children their own kid-friendly camera is also an effective way to excite them about an upcoming trip! Some are expensive and hard to use, though, which is why we recommend a polaroid. Polaroid cameras are a blast from the past for parents and an easy-to-use travel accessory for little ones, as they're both lightweight and portable. In fact, Fujifilm sells two versions of its famous Instax Mini 11 Instant Camera on Amazon, available in several appealing colors. A reboot of the classic, vintage-style polaroid, these compact cameras also have a built-in macro mode, automatic shutter speed, and selfie mirror for close-ups. They also come with a bundle that includes batteries, film, a carrying case, and cute stickers!
Our Parent-Recommendations
GoPro
Why We Love It
Who wouldn't appreciate getting a GoPro? Effective at capturing high-quality images and videos, these portable cameras are one of the best outdoor gifts for teens! Let them capture their favorite vacation moments thanks to these various models. The newer Hero9 and Hero8 feature a sleek, compact design and self-proclaimed "bombproof" materials, designed to withstand even the toughest terrain. Then, the Hero9 even has a front preview screen to see what you're capturing! Both are fairly expensive and a bit more advanced in comparison to older models, however, which is why we recommend the Hero7 if you're just starting. Waterproof with GPS capabilities, it also has live streaming functions and is essentially a more no-frills version of the Hero 8. With all these amazing qualities, no wonder GoPros are rated some of the best gifts for children who have it all!
Our Parent-Recommendations
Drone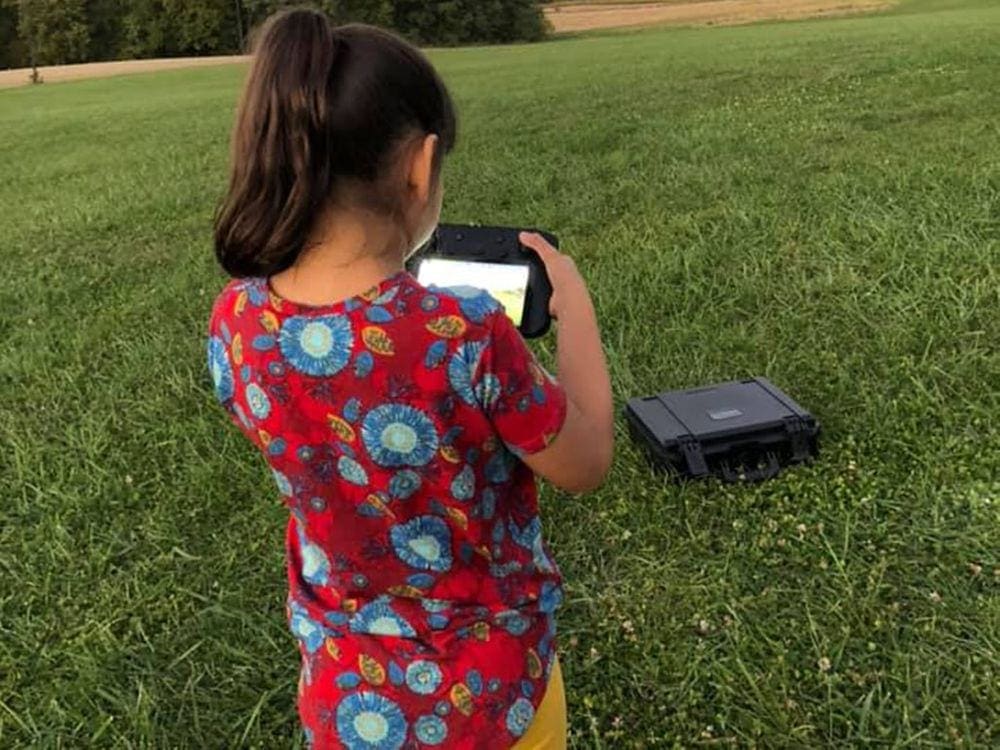 Why We Love It
Explore your surroundings from new heights thanks to a drone! This tiny, flying toy (sometimes with a camera) has risen in popularity among photographers and videographers in recent years. Similar to flying a model airplane, kids will love watching their drone soar above the landscape, capturing an aerial view of everything beneath. Of course, heavyweight drones aren't appropriate for all ages, so we suggest a kid-friendly alternative or purchasing a drone for older children or teens. The RED5 Motion-Controlled Drone is both affordable and battery-operated. Then, the Potensic A20 Mini Drone is a similar concept with remote control! For older aspiring photographers, though, The Snaptain SP500 Foldable GPS Drone comes with a 1080P camera, real-time image, and an automatic return-to-home feature. Need something cheaper? The Ryze Tech Tello Mini Drone is a decent dupe!
Our Parent-Recommendations
Outdoor Gifts for Kids to Ride
Are you planning to hit the slopes or the trails? There's a gift for that too! Consider getting sleds or bikes for the whole family this year. This way, you can embark on local adventures with new gear the whole family will enjoy. In addition, these outdoor gifts for kids are sure to spark many new family memories!
RELATED: Travel Gifts For Kids To Get Them Excited For Your Next Family Vacation!
Sleds
Why We Love It
Every child should have a sled to get them through the snowy winter! If you need a Christmas gift for the whole family, look no further than an item ideal for tubing parks, ski resorts, or just a nearby hill. In fact, Amazon even sells options babies or toddlers can use, like this Premium Baby Sleigh from Flexible Flyer. Then, the more affordable plastic version from Best Choice features easy-to-grip handles. Additionally, older children will love a classic-style toboggan, like the wooden one from Flexible Flyer. Lucky Bums also sells a plastic sled designed to be durable, a great option for traveling families. To save space, purchase some inflatable snow tubes, such as the plaid model by FUNBOY or an adorable, dinosaur-themed version by FindUWill! Lastly, older kids or teens with a need for speed will adore this Downhill Snow Sled by Slippery Racer.
Our Parent-Recommendations
Bikes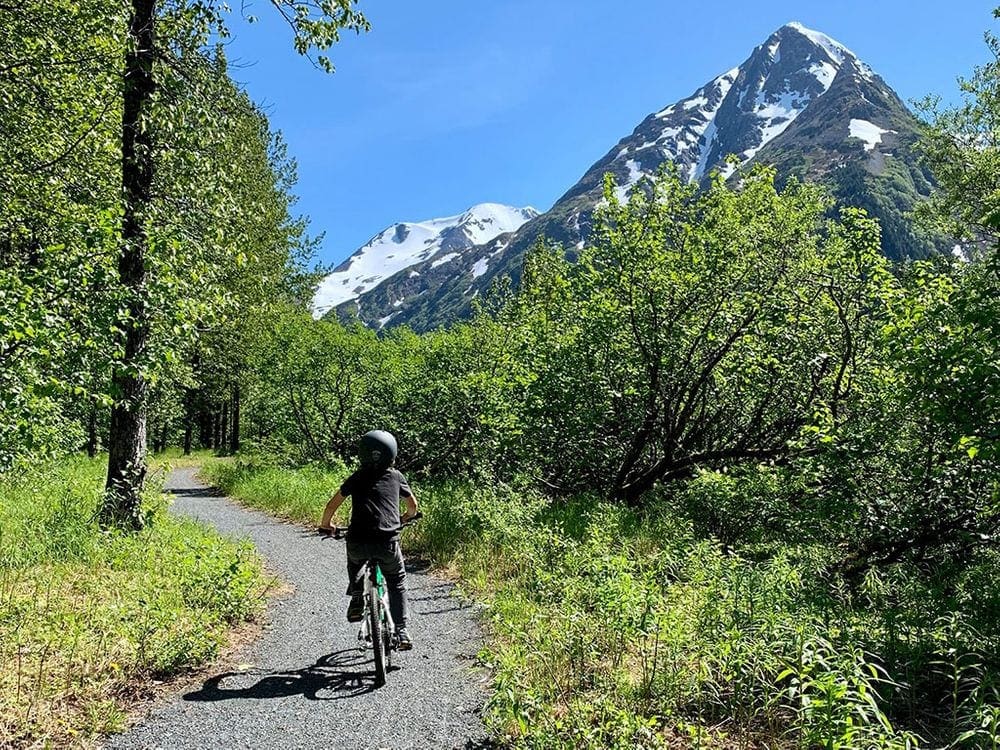 Why We Love It
Biking is another fantastic family activity! See the world from a new perspective while enjoying quality time together, whether at a park or bike-friendly trail. Of course, deciding which bike is best for your child depends on what type of terrain you'll be tackling. Children who are just starting often prefer to begin with a balance bike to help them get a hang of the process, before transitioning to a traditional pedal option. Early Rider and Strider both sell wonderful, lightweight choices for children under five years old, equipped with an adjustable seat to accommodate their growth. Older kids who are confident enough to pedal will appreciate this BMX Kids 20" Bicycle by Brave by Reverie, available in both pink and blue. Finally, gift this Schwinn High Timber Mountain Bike to teens looking for a challenge!
Our Parent-Recommendations
Outdoor Gifts for Stocking Stuffers
Travel gifts also make the best stocking stuffers! From compasses to personalized swiss army knives, there are several great travel-inspired outdoor gifts for kids.
RELATED: 25 Best Travel Hacks To Plan Your Next Family Vacation
Compass
Why We Love It
A compass is a great gift idea for kids of all ages! Exploring nature as a family is even more exciting with a trusty guide. Certainly, kids will love taking control of which direction you're headed! Luckily, Amazon sells a variety of compasses suitable as outdoor gifts for dads or outdoor gifts for teens. Aspiring scouts will love this waterproof Orienteering Compass from TurnOnSport, small enough to fit in any backpack. It also has a magnetic needle and attached magnifying glass for reading maps on the go. Then, kids can wear their compass with this stylish Kakuru Pocket Compass! Made from copper, it uses special encapsulation technology to ensure little explorers never get lost. Another versatile option is an Xplore Gear Paracord Bracelet: a four-in-one compass, whistle, rope, and flint fire starter. For a more durable, professional-grade compass, consider buying this Military Lensatic Sighting Compass from Sportneer.
Our Parent-Recommendations
Swiss Army Knife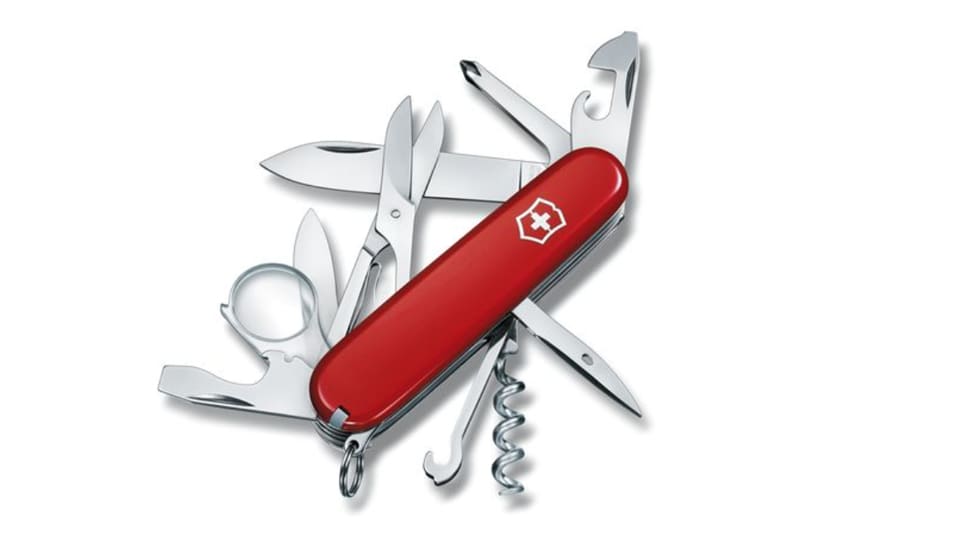 Why We Love It
A Swiss Army Knife is another travel tool to take on your next family adventure! With a range of models for every budget, Swiss Army Knives are versatile, reliable, and portable, offering a multi-purpose function for traveling families. Plus, they also make great outdoor gifts for dads! Firstly, the Victorinox Classic Swiss Army Knife comes in a variety of colors, equipped with a standard stainless steel blade, a nail filer, and pliers. Then, families who plan on going camping may prefer this Victorinox Swiss Army Camper Knife, complete with two blades, a can opener, a screwdriver, and a corkscrew. Or, if you're planning on going hiking anytime soon, opt for this Mountaineer Version that comes with scissors too. If you still want to cover all your bases, the comprehensive Swiss Army Multi-Tool comes with pretty much anything you could need during your family vacation: wirecutters, rulers, and more! 
Our Parent-Recommendations
GPS Watch
Why We Love It
Get active with a kid-friendly GPS Watch! Parents who need a gift for a child who has everything don't need to worry this year. Though smartwatches may be the trendiest technological gadgets for kids, they're also a great incentive for getting children outside. Besides, what kid wouldn't jump at the opportunity to discover what adventures await them in the wild? Certainly, little ones will love the VTech KidiZoom SmartWatch, including built-in games to keep them entertained and full parental controls. As a plus, its adjustable wristband also is waterproof! Basic options like the LETSCOM Smart Watch are a bit more technical, but still easy for kids to use, with limited features like music control, alarm clocks, etc. Lastly, older kids or teens may better appreciate the sleek Huami Amazfit Bip, which comes with GPS, access to social media, and 30-day battery life. This great outdoor gift for adults too!
Our Parent-Recommendations
Thank You To Our Community!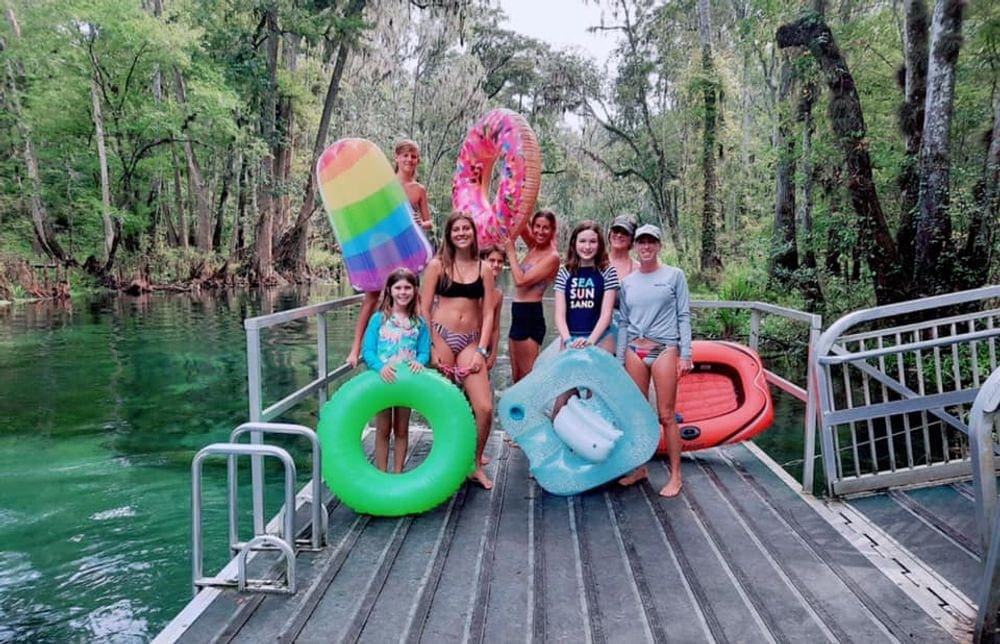 Finally, a special thank you to the Families Who Love to Travel Facebook community who generously shared their travel advice and top picks for this list of 15 Exciting Outdoor Gifts For Kids. We could not have compiled such a thoughtful and robust list of outdoor gifts for families without their dedication to our community. Families Who Love To Travel is a group of amazing families who also love adventure and exploring through travel. Join the Facebook community and also the Instagram community (@families.love.travel) to connect with other families who also love the unique experiences travel has to offer.
*This post may contain affiliate links that may earn us a small commission, at no additional cost to you. Affiliate links in no way inform the hotels, sights, products, or other recommendations included in our articles. All opinions and recommendations expressed here are compiled from submissions submitted by the generous members of our Families Who Love To Travel community.
READ NEXT: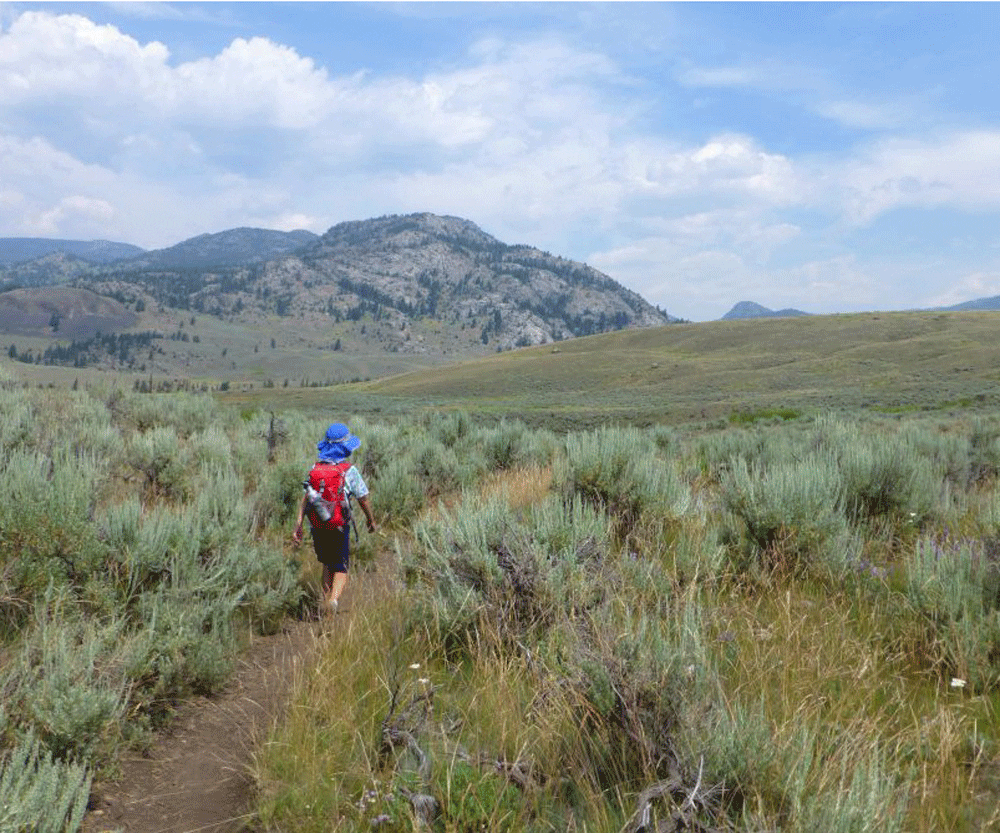 Everyone knows that Yellowstone National Park makes for a classic family vacation. Strolling the boardwalks...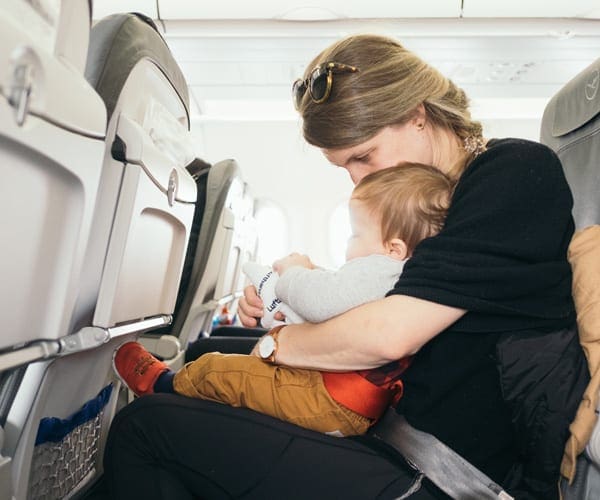 Families Who Love To Travel contributor Meghan Oaks provides her 10 best tips for your...