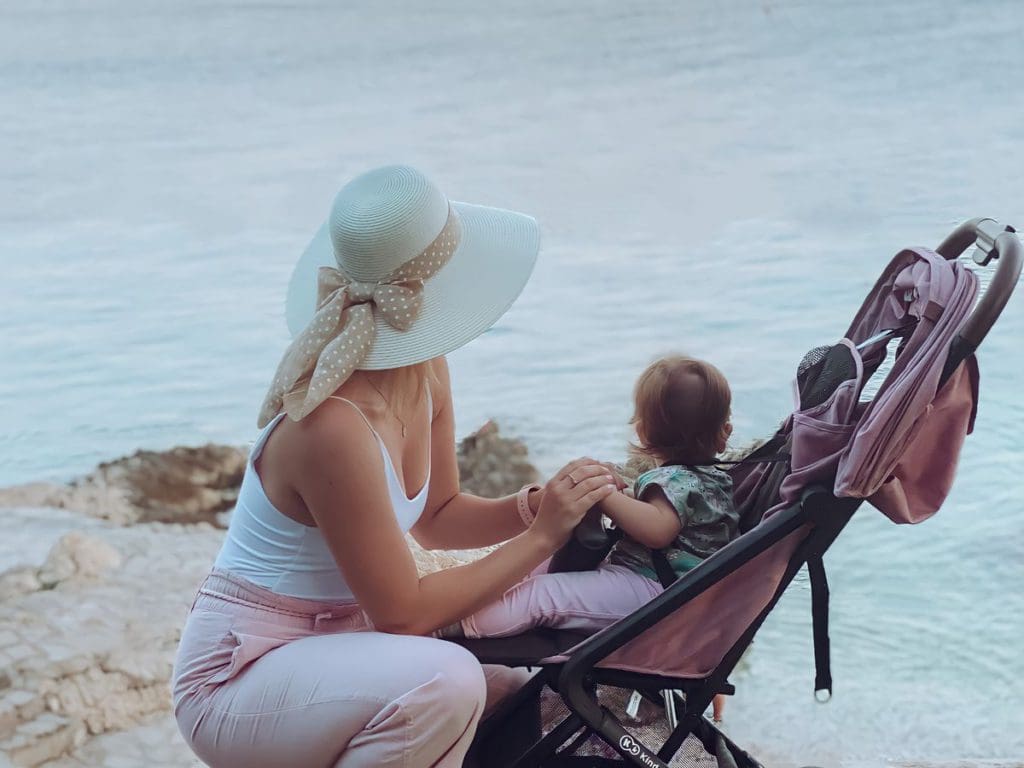 Every family and their traveling style are different and there's no wrong or right way of packing. However, there are some useful guidelines for packing for a European vacation with toddlers. In the past, I've heard that packing sometimes scares parents and complicates the possibility of traveling. But as with everything, you'll become a pro with time! From medical kits to packing cubes, toys, and more tips to keep your little ones happy during your trip, this article covers everything you need to know about visiting Europe with a toddler. I've also included advice from my own vacations, plus links on what to pack. I hope you can start taking baby steps toward your dream European summer with your toddler by reading my article. Stay tuned to learn more about What To Pack For A European Vacation With Toddlers!
Packing Must-Haves for Visiting Europe with Toddlers
When planning a European vacation with toddlers, there are a couple of things you should ensure you take with you. These range from medical kits to backpacks and lots of other variables. To stay organized for your next trip, here's what to pack for a European vacation with toddlers!
Medical Kit
A medical kit is a must when visiting Europe with toddlers. My family differentiates between two types. First, a small, emergency kit filled with painkillers, disinfectants, gauze/bandages, and sunscreen. This is what we'll bring when we know there's a pharmacy nearby.
For more secluded stays, a bigger jumbo pack with antihistamines, ORS liquid, burn gel, tweezers, and some other trip-specific things would be useful to have. However, in Europe, you'd probably be fine with the smaller pack.
Need advice on your medical kit? Find out What to Pack in Your Family's Travel First Aid Kit!
Backpack
Any European vacation with toddlers requires a good sturdy backpack or diaper bag. One popular option with families traveling from the United States is usually an Osprey or a JanSport, since there are a wide variety of reliable options. Regardless of which backpack company you want, let whoever will be carrying the bag choose their own style, whether parents or kids. In my family, my husband picked a nice backpack dedicated to all the goodies he carries for our daughter. We usually use our backpacks to carry wet wipes, baby spoons, water bottles, snacks and snack cups, a toy, and hand sanitizer.
Looking for more recommendations? Read about the Best Travel Luggage, Carry-Ons, and Backpacks for Kids and Families!
Carrier, Stroller, or Hip Seat
Another thing families should pack for a European vacation with toddlers is a carrier, stroller, or hip seat. Anything that makes moving and traveling around with kids easier is a must-have, especially if it's compact. Our hip seat is from Tushbaby, but there are plenty of other family options. Parents love the Bugaboo Fox 3 Complete Full-Size Stroller, Baby Trend Jogger Stroller, or the Chicco Bravo Trio as a lightweight stroller for family travel. Decide on your preferences, as well as your children's preferences, and make sure to consider your destination too. For example, carriers are not particularly fantastic options for hot climates, and a stroller isn't a big help on a hillside with one million stairs.
Invest in one of these 18 Best Strollers For Travel (From City Trips to Adventures)!
Packing Cubes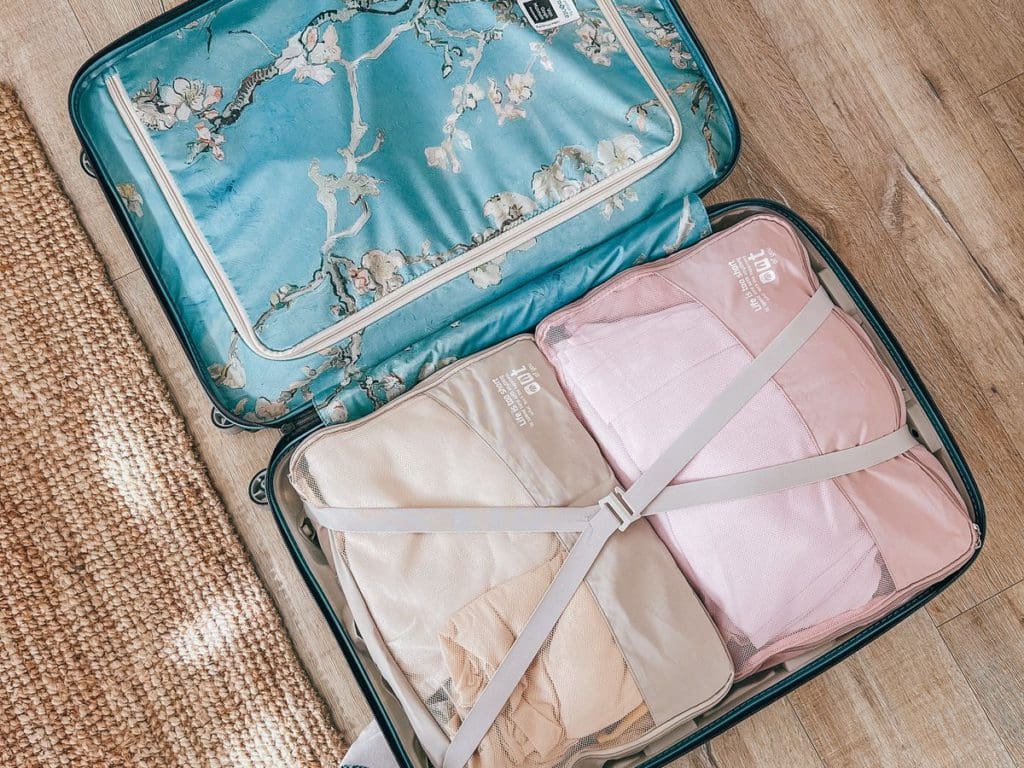 Whether you're flying internationally or road-tripping with toddlers, packing cubes are surely one of the best things to pack for a European vacation with toddlers. Not only is this an easy way to stay organized while traveling, but it'll help keep your clothes wrinkle-free too. Shacke Packing Cubes are a popular option on Amazon for families, but you can choose whatever one you like.
Packing Short Cuts for a European Vacation with Toddlers
While these aren't exactly packing must-haves, these packing shortcuts will come in handy during a European vacation with toddlers. From toys to packing extra, keep reading to find out what to pack for a European vacation with toddlers!
Diapers, Wet Wipes, Etc.
My biggest advice about packing for a European trip would be to not overpack diapers, wet wipes, etc.! These are pretty basic items, and apart from extremely secluded destinations, normally everywhere in Europe has access to supermarkets/pharmacies/drug stores. Unless you have extremely picky kids with allergies or sensitivities, don't bother packing enough diapers for your entire trip, as well as wet wipes, formulas, fruit purees, and anything else your toddler needs. You will be able to find what you need upon arrival, but you will likely need to expect different brands depending on where you go. If it makes you calmer, research what brands are available beforehand. Hotel staff can also assist you in finding local shops or brands too.
Clothing Golden Trinity
My next tip is something I call the "clothing golden trinity" – set, roll, layer! Packing clothes in sets gives families easier access when they need their items. Then, roll them into your cubes instead of folding them, which helps save space. Layering them also helps keep the weight of your luggage down, which is especially helpful when traveling to Europe. Remember, you'll already have a toddler in tow, so anything helps!
Towels, Soap, & Other Amenities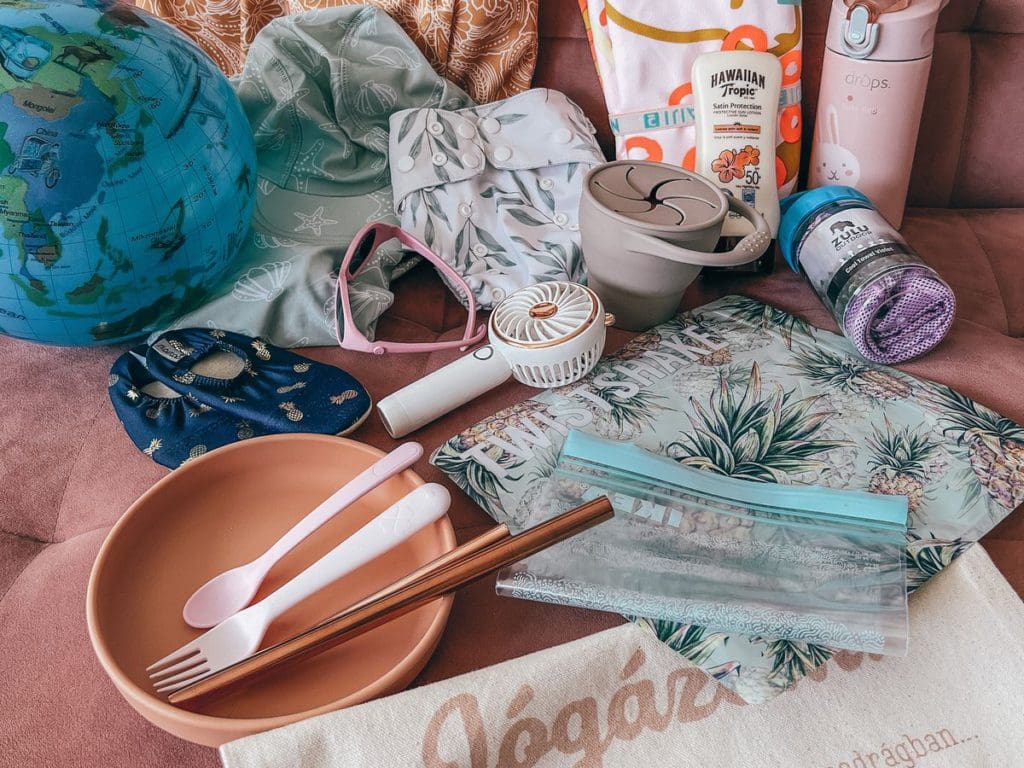 Don't pack too many towels, soaps, or other amenities you're likely to already find them at your accommodation. You can save a ton of space this way and leave room for additional clothes, souvenirs, and more. Nowadays, hotel rooms aren't the only ones that offer these kinds of amenities. Usually, Vrbo and other home rentals provide everything you need for a stay. Sometimes, they even have a washing machine, which is a good option for a clothing shortcut. Of course, if you're unsure, you could always ask your host beforehand. Likewise, check with your accommodations before you pack things like sleeping cots, pack-and-plays, etc.; these may also be provided.
Share and Wear Concept / Mix and Match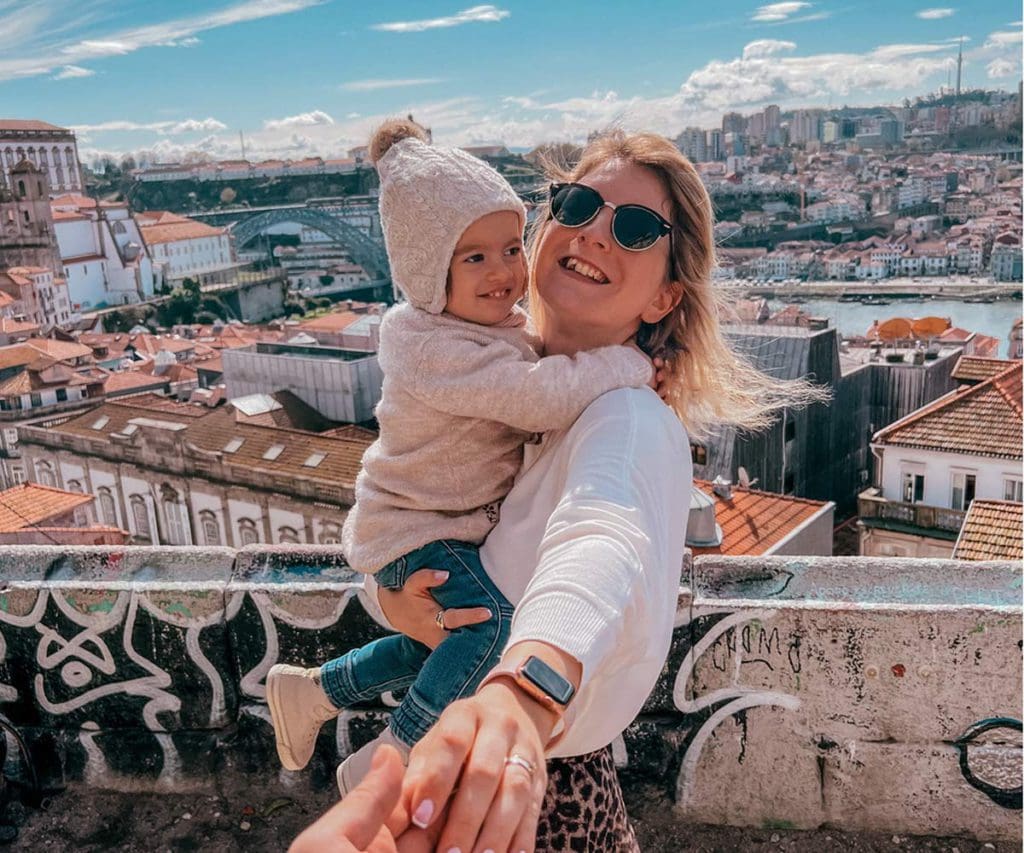 Another important tip for packing for a European vacation with toddlers is to mix and match their clothing options. This concept can vary since, with older children, there's more of a chance to be creative and mix and match clothing like a scarf, sunglasses, etc. However, with toddlers, you can still mix and match their sets to create a variety of different outfits. This could mean swapping out a pair of pants or simply adding a cute accessory. Especially when a washing machine is available, there's simply no need to bring 15 different sets of clothes for a two-week trip.
Need room to spread out? Reserve a home rental using Vrbo now.
Packing Extras for a European Vacation with Toddlers
There are a few packing extras that aren't necessarily must-haves, but would be a wonderful option for traveling with toddlers.
First, bring at least one toy your toddler will love. (You could also bring more, but we try not to overpack.)
Secondly, it's important to bring something for yourself to enjoy, even if it's only one thing. Whether a book, podcast, crossword puzzle, or journal, you can treat yourself while your toddler naps.
Finally, bring one matching set of clothes for your entire family. I guarantee it'll make your family photos so much better!
Flying vs Road Tripping for a European Vacation with Toddlers
Whether you're traveling to Europe or elsewhere with your toddler, you may be wondering whether it's better to fly or take a road trip. Depending on your departure city, both ways offer a unique set of perks, so it's up to you which one you prefer or can experience based on budget constraints. That being said, there are a few things you should keep in mind, in each case. Keep reading to discover what we pack for a European vacation with toddlers!
Packing when Flying with Toddlers
When flying with toddlers, there are some important things to consider. Here are our suggestions:
Always keep in mind the luggage weight limit of the airline you're flying with.
Decide if you need a stroller and/or hip seat and/or car seat.
Don't forget to pack at least 1 set of clothes for emergencies (at least for the baby/toddler), and also some very essential items in case of lost baggage.
If you decide to have a carry-on stroller (and/or car seat) as well, consider bringing your child in a carrier during check-in.
Also, not particularly packing-related but super important, is to know the airline's rules. Most budget airlines charge you a flat rate for babies under 2 years old.
During our Porto trip for a family of 3, we had 1 checked a 20kg (44 lbs) suitcase, 2 small backpacks, 1 stroller, and 1 hip seat. We didn't stress ourselves to be as minimalistic as we possibly could, but tried to avoid overpacking.
Packing While Road Tripping with Toddlers
Packing-wise being on the road is always more permissive than flying. I'm not saying we go crazy, but you can spare some of the decisions on what to pack. We simply pack both. For example, during a nearby road trip to Lake Balaton in Hungary, we had 1 suitcase (20kg), 2 backpacks, and 1 bag of 'wet items' for beach time like extra towels, water toys, sunscreen, bathing suits, cooling towel, portable fan, etc.). We swapped our stroller for a collapsible tricycle, 1 hip seat, and a bunch of toys for the playground like sand toys, balls, etc.
Pack light and rent your baby gear with BabyQuip.
Packing for a Short vs Long Trip with Toddlers
You may be wondering if packing for a long trip with toddlers is any different than a short one. It might sound a bit strange, but as far as our experience goes, clothing-wise there's not that much of a difference between 3 days and 2 weeks of packing. All the 'other stuff' like slippers, towels, and toiletries will be just the same. Also, if you're going to a warmer destination, the chance that you'll need to pack at least one set of warm sweaters/sweatpants is likely the same, no matter how long you are going. What I want to emphasize is that don't let the 'toddler travel' and the packing process scare you!
Click here to plan an Amazing 1-Week Porto Itinerary With Toddlers!
Happy Travels!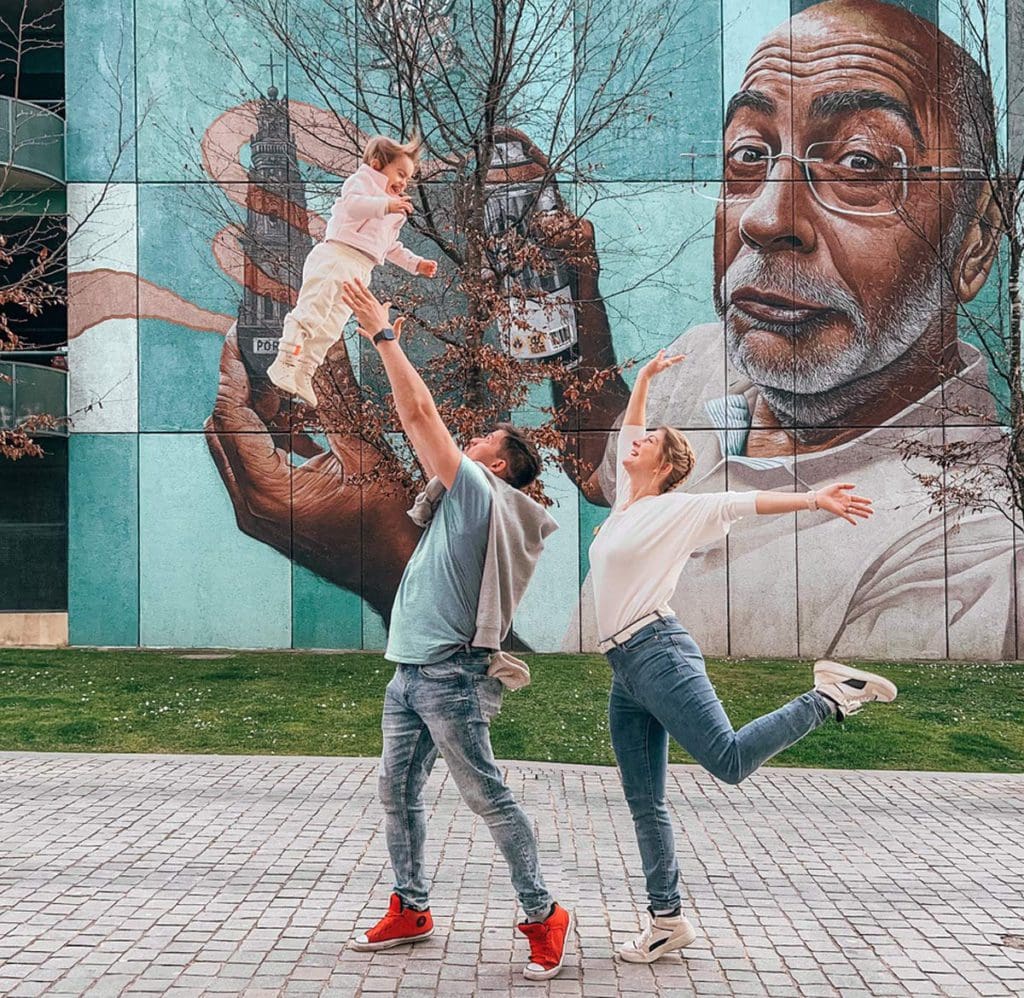 We hope you liked this guide on What To Pack For A European Vacation With Toddlers by our contributor Eszter Horvath Somogyi! From luggage essentials to extra tips for traveling with toddlers, this guide can help you get started on planning an awesome vacation. Enjoy Europe with your little ones!
About the Author: We're ST, Jules & Nara. A Hungarian family of 3 with an endless passion for travel. We've been together for more than 3300 days, discovered 16 countries together (and an additional 15 individually) & in 2021 we started traveling across our country with a baby on board. You can find more from Eszter and her family adventures on their blog and Instagram, @justdiariestravel.
*Unless otherwise noted, all images in this article belong to and are courtesy of Eszter Horvath Somogyi.
*Due to the COVID-19 pandemic, some of the attractions, accommodations, or things to do on this list may be closed. Please ensure availability before making your decision.
*This post may contain affiliate links that may earn us a small commission, at no additional cost to you. Affiliate links in no way inform the hotels, sights, products, or other recommendations included in our articles. All opinions and recommendations expressed here are that of the attributed author.
READ MORE: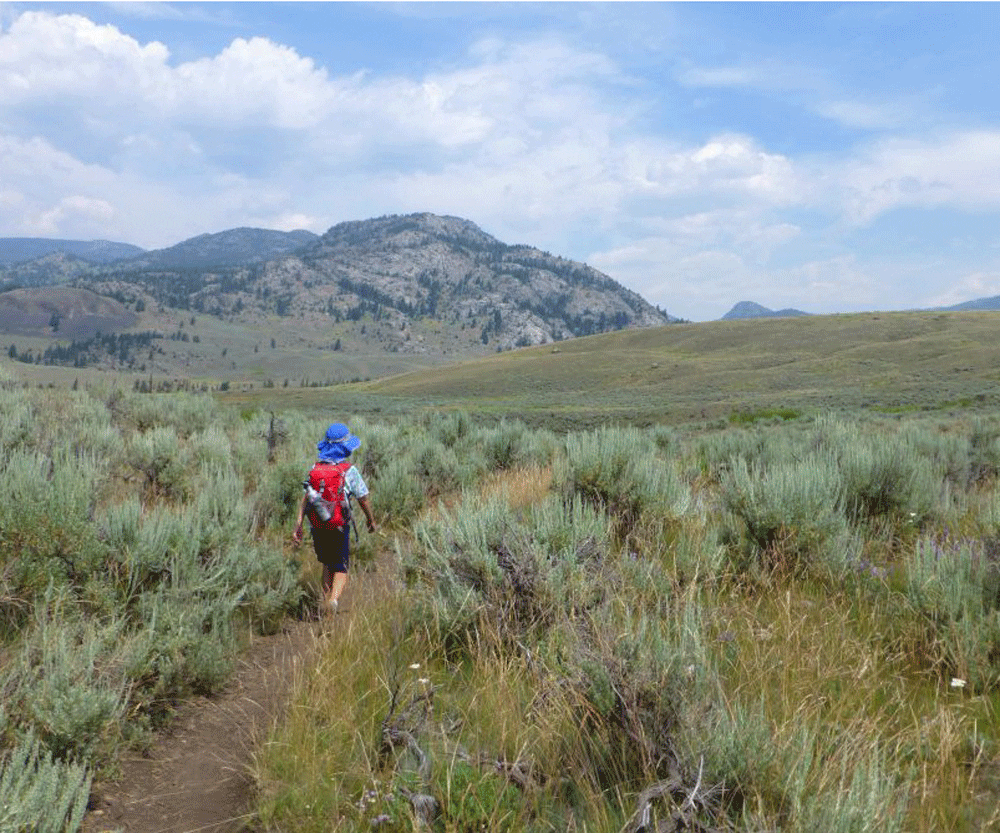 Everyone knows that Yellowstone National Park makes for a classic family vacation. Strolling the boardwalks...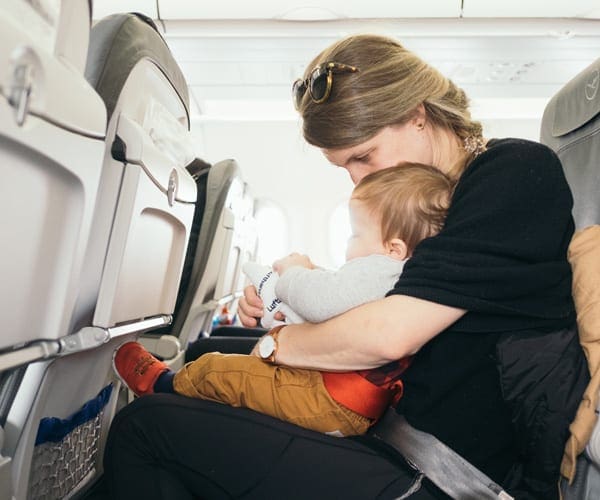 Families Who Love To Travel contributor Meghan Oaks provides her 10 best tips for your...