If your family is looking for winter and holiday fun this season, think no further than Philadelphia! The City of Brotherly Love, which National Geographic selected as one of only two US cities to visit in 2020, has so much to offer residents and tourists alike — especially during the winter festivities. Of course, it's also a great destination for families to visit with children of all ages. Whether you have small children or teens, there's something for every family to enjoy in Philly and the surrounding suburbs. This year, many traditions and events will still be held in person with new safety measures in place, but some have moved to be completely virtual and can be enjoyed from anywhere. Either way, there's no better way to enjoy the holidays in Philadelphia than with your family. Here's our list of 14 Things To Do In Philadelphia With Kids During Winter!
Ice Skating and Winter Garden Outside City Hall
Ice skating is a beloved Philadelphia pastime! Right outside of the spectacular City Hall in the heart of Center City sits Dilworth Park, which transforms its summer fountain/splash pad into an ice skating rink and winter garden. Starting from November 6 through February 28, this Philadelphia attraction is a must-visit for family fun! This year, they're using an online reservation system for 90-minute skate sessions to limit the number of guests. Skate-aids and lockers are also available to rent. Another amazing feature is that accessibility for all guests is paramount, so they offer sled skating for adults and children with disabilities. After skating, enjoy a stroll through the Wintergarden with its whimsical, holiday-themed topiaries and plantings punctuated with twinkling lights. There's plenty of seating as well. Or, stop by the cabin for food and drinks. Be sure to visit the giant Christmas tree at City Hall, too!
Winterfest on the Delaware River
Enjoy Winterfest on the Delaware River while visiting Philadelphia with kids! Located on the Delaware River's banks, adjacent to the Benjamin Franklin Bridge, the Blue Cross RiverRink has delighted kids of all ages with fun ice skating all winter for more than 25 years. It's no surprise, then, that it's still one of the best things to do with kids during winter in Philadelphia! In the last several years, the rink has expanded to become a full festive experience, complete with beautiful landscape displays, fire pits, warming cabins, and a chalet-inspired lodge. Featuring a kid's lodge, arcade, and play area, it appeals to families who want to spend a day enjoying holiday cheer. As a plus, you'll never go hungry. Food and beverages from local institutions Franklin Fountain, Garces Group, and Chickie's and Pete's will keep everyone content through the night. Winterfest is open from November 29 through March 8.
Historic Holiday Fun in Old City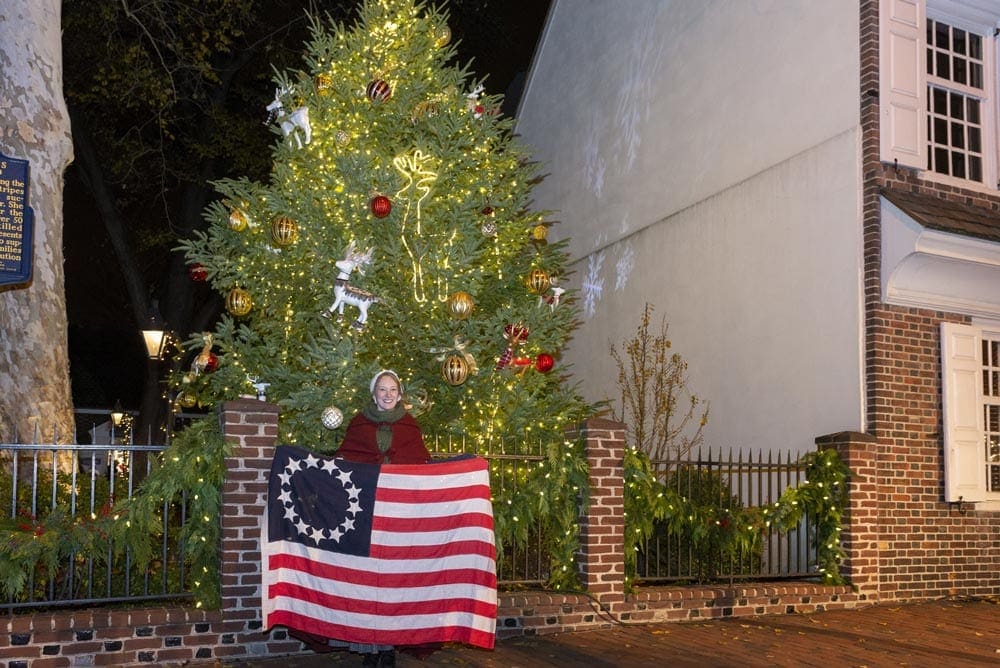 Historic holiday fun isn't hard to find in Philadelphia! Families will find numerous things to do in Philadelphia with kids that combine holiday cheer with educational value across the city. While strolling through the historic district, pop by the Betsy Ross House for a self-guided tour. Here, you'll also be able to view the Old City Holiday Tree and menorah. On three Saturdays in December, they host Historic Holiday House Tours, where families can meet Betsy Ross or 18th-century chocolate maker Mary Crathorne in the courtyard! All evenings include a holiday-themed, candlelight tour of the house. Afterward, everyone can enjoy a warm cup of chocolate. While in Old City, you can also see the country's first post office, alongside other landmarks like the first fire station or the site of the first president's house, to name a few. Don't forget about Independence Hall and the Liberty Bell as well!
Sparked by Benjamin Franklin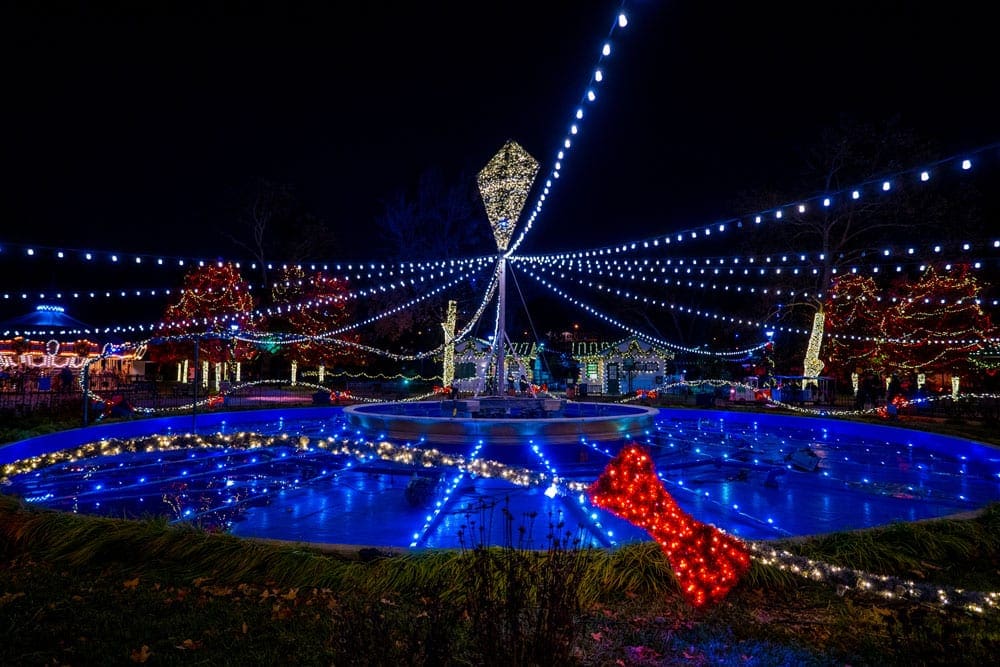 Spend a lovely day with your family in Philadelphia at Franklin Square! Inspired by Benjamin Franklin's discovery of electricity, it's one of the city's five original squares, beloved by families for its selection of things to do. Between an iconic carousel, playground, mini-golf, and seasonal fun, kids won't ever want to leave here! Plus, this charming park brings the sparkle with its winter-themed activities both day and night. Chilly Philly Mini Golf is complete with lights, holiday music, and wintertime friends throughout the Philadelphia icon-themed course. The Electrical Spectacle Holiday Light Show, running from November 19 to December 31, is a free light show with more than 100,000 bulbs shimmering. You'll have a blast dancing in two alternating light and music shows! Enjoy food and beverages at SquareBurger restaurant, along with the Franklin Cocktail Bus in the Winter Beer Garden with fire pits.
Traditional Christmas Markets
Christmas Markets provide Philadelphia families with a ton of things to do with kids during winter! For an authentic Christmas market experience, check out the Made in Philadelphia Holiday Market at Dilworth Park from November 21 to January 1. Or, walk to the nearby Christmas Village in Philadelphia, held annually at LOVE Park and the City Hall Courtyard from November 21 to December 24. These traditional German-style holiday markets have partnered this season, modifying to allow for social distancing while still bringing a delightful assortment of vendors selling ornaments, decorations, and gifts to complete your list. Enjoy Belgian fries, raclette cheese, bratwurst, hot chocolate, or farm-fresh apple cider in the food court. And, don't forget to snap your family photo in front of Robert Indiana's iconic LOVE statue, with the breathtaking view of the Benjamin Franklin Parkway and the Philadelphia Museum of Art in the background.
A Very Philly Christmas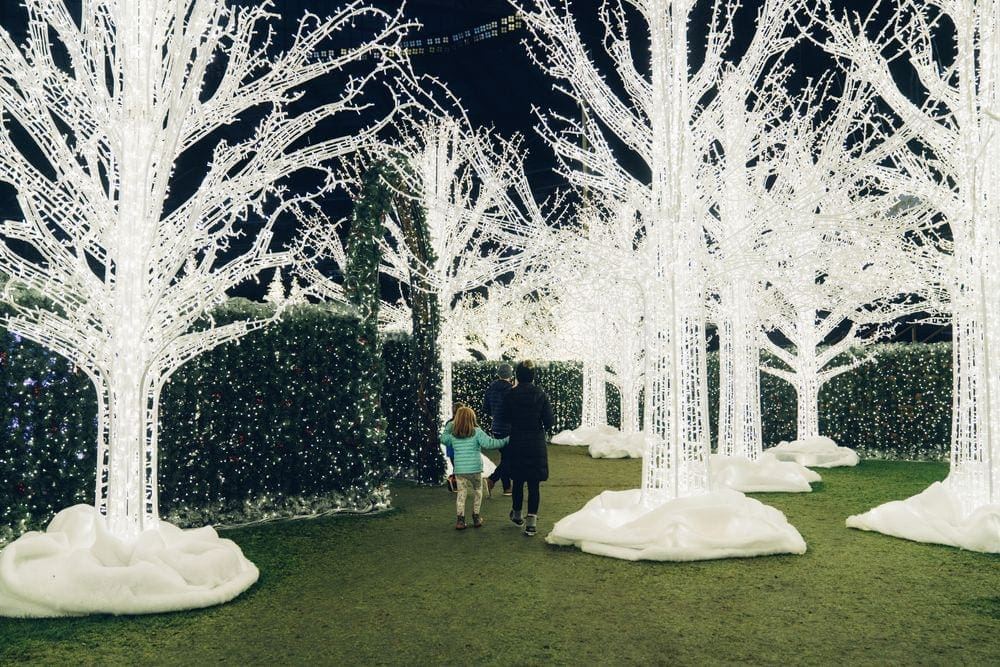 A great part about visiting Philadelphia during winter with kids is watching the streets illuminate with colorful decorations. New in 2020, the Wells Fargo Center — home of the Flyers and Sixers — hosts Winter on Broad Street: A Holiday Light Spectacular! This expansive outdoor experience will feature more than half a million bulbs arranged in whimsical installations, including an enchanted forest, glowing tunnels, giant reindeer, and more. Kids will love wandering around and seeing how many animals they can recognize. There's even an "Under The Tree" pop-up featuring life-size, lit up toys! Plus, your visit here has dinner covered too, with food and drinks available within the installation. Parents can enjoy a shopping experience in the Mistletoe Marketplace, and visitors can even get a photo with Gritty Claus, the Flyer's mascot in his holiday best. Join in the fun from November 27 through January 3.

Botanical Gardens and Miniature Trains
Longwood Gardens was named USA Today's Best Botanical Garden Holiday Lights in 2019 – and for a good reason! Located about 45 minutes west of Philadelphia in Kennett Square, this spectacular light display features half a million lights, colorful fountains dancing to music, and a charming garden railway. What a great holiday tradition for locals and tourists alike! Inside the Conservatory, gaze upon elaborately decorated Christmas trees, gorgeous botanicals, and fragrant flowers from November 20 to January 10. Another option, located in Philly's Chestnut Hill neighborhood, is the lovely Morris Arboretum, which hosts an annual Holiday Garden Railway. The stunning display and buildings are created from natural materials and feature exact replicas of Philadelphia-area landmarks like Independence Hall. With a quarter-mile of track, fifteen rail lines, and two cable cars, the outdoor display sits in the winter garden. Catch it on display the day after Thanksgiving until New Year's Eve!
Christmas and Hanukkah with Elmo and Friends
Any Elmo fans out there? For four decades, Sesame Place has brought everyone's favorite children's show to life in a very special way. Christmas is no different! For the holidays this year, they're offering a new drive-through experience from November 10 to December 23. Located 30 minutes north of Philadelphia, it features millions of twinkling lights, holiday decor and music, Sesame Street friends, Santa, and even a nine-foot menorah to celebrate the season! Kids who love this classic children's program won't want to miss this. (And maybe some adults too!) Additionally, their classic A Very Furry Christmas Celebration will be held from November 21 to January 3, where guests can enjoy two Christmas shows. Or, take a ride on the Sesame Place Furry Express through the decked-out theme park! Remember that holiday events sell out quickly in Philadelphia, so early booking is recommended.
Quaint Fun in Bucks County
Holiday fun doesn't always need to take place in the center of the city. In fact, some families may prefer a less crowded alternative to winter in Philadelphia. For a dose of nostalgia, head to charming Bucks County and spend the day shopping surrounded by a million lights at Peddler's Village. While there, families can also enjoy a gingerbread house competition display. Join Mrs. Claus at the "North Pole" to take a tour of the property and help her find her elf! Nearby New Hope, named number six on Country Living's 2019 list of the 55 Best Christmas Towns, is filled with charming B&Bs, shops, and restaurants, and family fun for all ages. Take a ride on the New Hope Railroad to overlook the Delaware River! 
Christmas Train Rides
Several vintage train operators near Philadelphia offer wonderful holiday experiences sure to delight children during November and December. The New Hope Railroad presents Santa's Steam Train Ride, where riders enjoy one-hour journeys conducted on beautifully restored passenger cars dating to the first half of the 20th century. The railroad also offers the North Pole Express Train, similar to their other experience, but aboard vintage diesel locomotives. The Colebrookdale Railroad, located in an hour northwest of Philadelphia in Boyertown, offers visitors three winter-themed train ride options: Santa's Polar Bear Express, the 'Twas the Night Before Christmas Train, and the Snowflake Special, all in their Edwardian-era cars. And, the West Chester Railroad, 40 minutes west of Center City, will host its 75-minute Santa's Express journeys, along with its popular Christmas Tree Train. Guests can also visit Wiggins Tree Farm to select their Christmas trees. Book in advance, as these sell out.
Holiday Fun on the Farm
Holiday fun is even better on a farm! Just north of the city in Yardley, visit Shady Brook Farm's drive-through Christmas light show from November 21 through January 10. There, kids will be amazed by over three million lights and whimsical displays across acres of farmland. And that's not all! The farm is also offering an open-air tractor ride through the light show, plus a walkable area called Candy Cane Lane featuring musical, dancing lights. Families can also purchase a Christmas tree and treats in the farm shop. Linvalla Orchards, another popular spot west of Philadelphia, even offers families the opportunity to cut their own trees to take home. A trip here also guarantees a visit with Santa and his elves in their Winter Wonderland, live music, the Philly Waffle Cabin. Plus, a large selection of holiday decorations and gifts! Celebrations span select dates from November 28 through December 23.
A Wild Holiday Celebration
Who wouldn't want to enjoy their holidays in the wild? Located just a half-hour outside of Center City in Norristown, the small but mighty Elmwood Park Zoo offers families two fun ways to celebrate the holidays. This year, their popular family-friendly Wild Lights returns, with new lights, more animals, live entertainment, and a chance to see Santa! Kids will love taking a spin on the carousel or simply wandering the property in search of their favorite animal friends. In addition, the zoo is hosting Brunch with Santa, where families can enjoy a delicious meal and meet Santa. Afterward, you'll also have the opportunity to meet an educational animal and explore the zoo. No wonder this is one of the best things to do in Philadelphia with kids during winter! Still, remember to plan in advance. Events are on select dates during November and December and we recommend prior booking.
New Year's Eve Fireworks
Philadelphia is known for its excellent fireworks displays! Luckily, winter is no different, offering two shows to ring in the New Year. One is at 6 p.m. for families and the other is a traditional midnight show. For free showing, head down to vantage points along the Delaware River for the best view. Spots include the Blue Cross RiverRink, Penn's Landing, South Street Bridge, Market Street Bridge. Additional viewing areas along Front Street, Race Street Pier, Cherry Street Pier, and Penn Treaty Park are also popular choices. There's no better way to welcome a near year than with a spectacular array of colors alongside your family! Be sure to arrive early and bring a blanket to stay warm at one of the best things to do in Philadelphia with kids this winter.
Historic Holiday Traditions Moved Online
Macy's Center City store is known for its annual Dickens' Village and Christmas Light Show. This year, both will be part of Macy's Santaland virtual holiday experience for families. Dickens' Village takes guests through displays narrating Charles Dickens' classic tale, A Christmas Carol. The Christmas Light Show features recorded music and stories from The Nutcracker and Frosty the Snowman, as well as on the historic Wanamaker Organ. Another holiday tradition is the reenactment of George Washington crossing the Delaware River to Trenton, which takes place in Bucks County. This year, the crossing is presented virtually as a special recording that will debut on Christmas Day. The Betsy Ross House and the Old City District will host the Old City Holiday Tree Lighting on December 3 and the virtual community menorah lighting with the Old City Jewish Arts Center on December 10. Both will be live-streamed on their Facebook page.
A Note About Philadelphia During COVID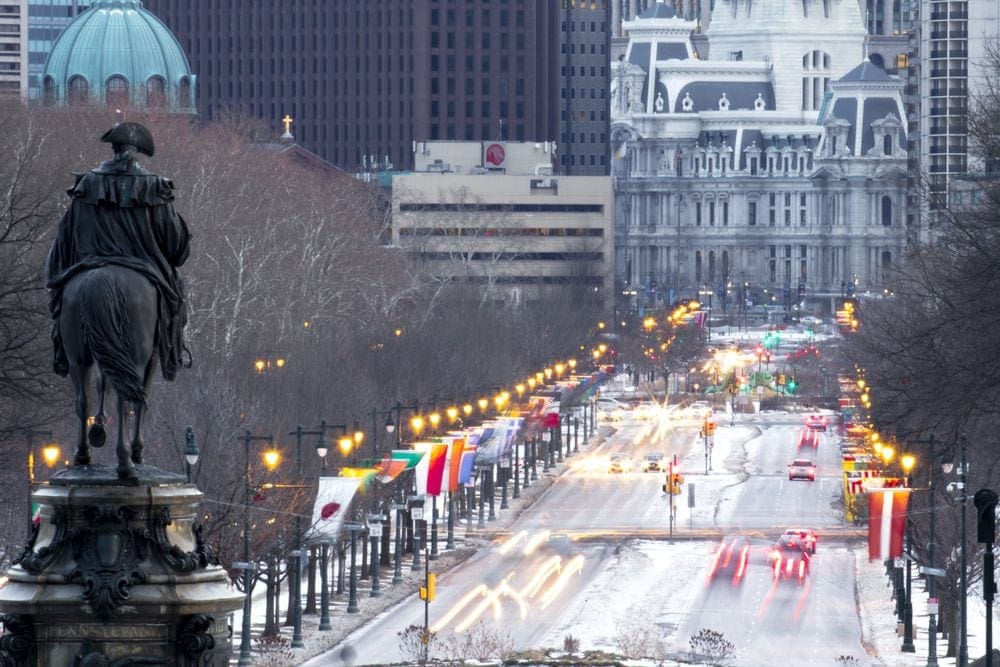 Before you check out these things to do in Philadelphia with kids, be sure to review the city's COVID-19 guidelines. Common safety guidelines are in effect in Philadelphia and its surrounding areas. Many of the attractions and events have been modified to ensure public safety, including requiring masks, temperature checks, limited entry, and social distancing. Please visit websites and call any attractions you wish to visit to ensure you have the latest information about their operations and so you know what to expect when you arrive.
Happy Travels!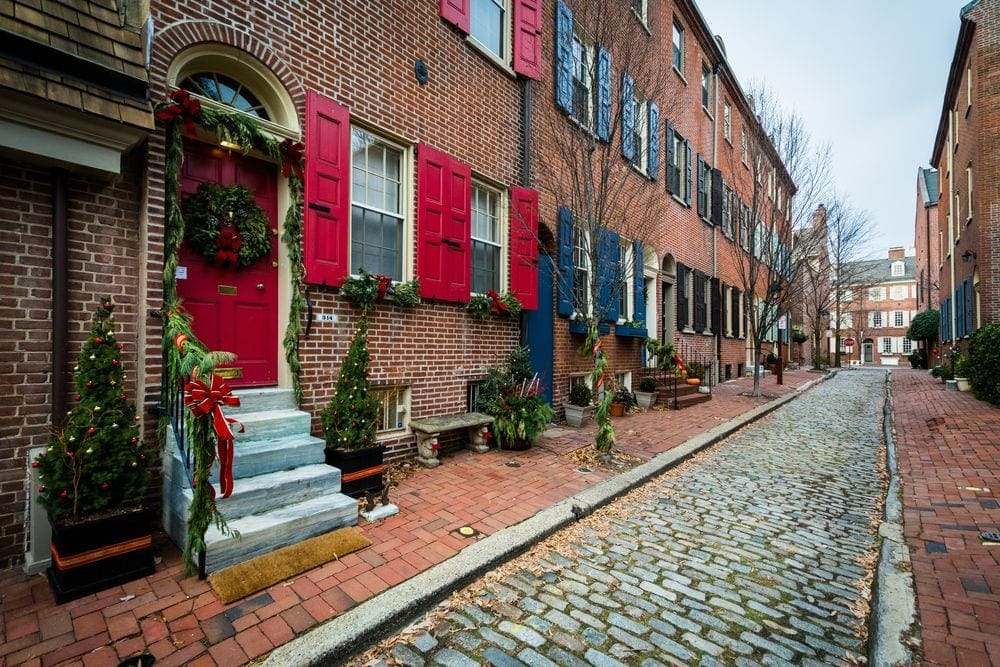 We hope you've enjoyed this list of 14 Things To Do With Kids During Winter In Philadelphia by our FLT contributor Allison Rosen! From Christmas Markets to light shows, the holiday season is also great for bonding with your family in a festive setting. No matter where you spend your winter, though, we're sure you'll have an awesome time together!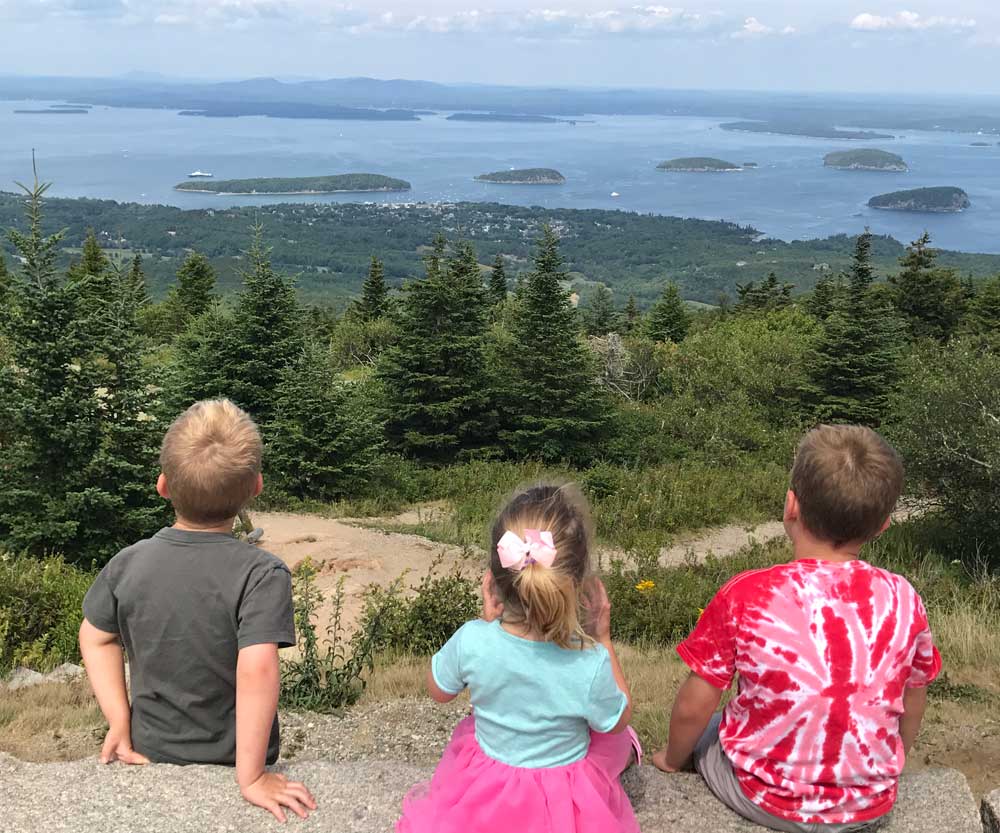 We drove to Acadia National Park in Maine from Northern Virginia. It's a long drive...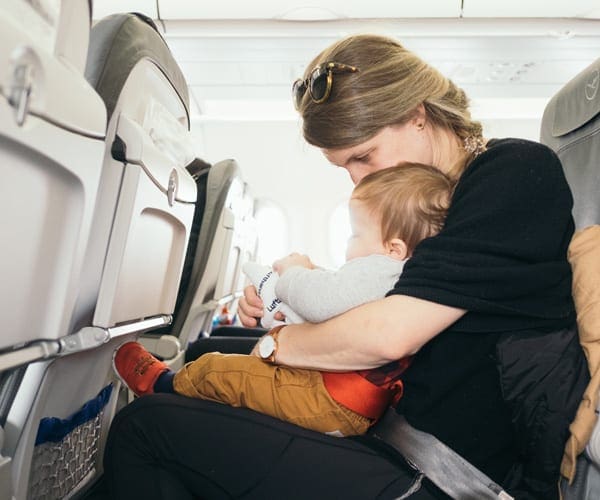 Families Who Love To Travel contributor Meghan Oaks provides her 10 best tips for your...