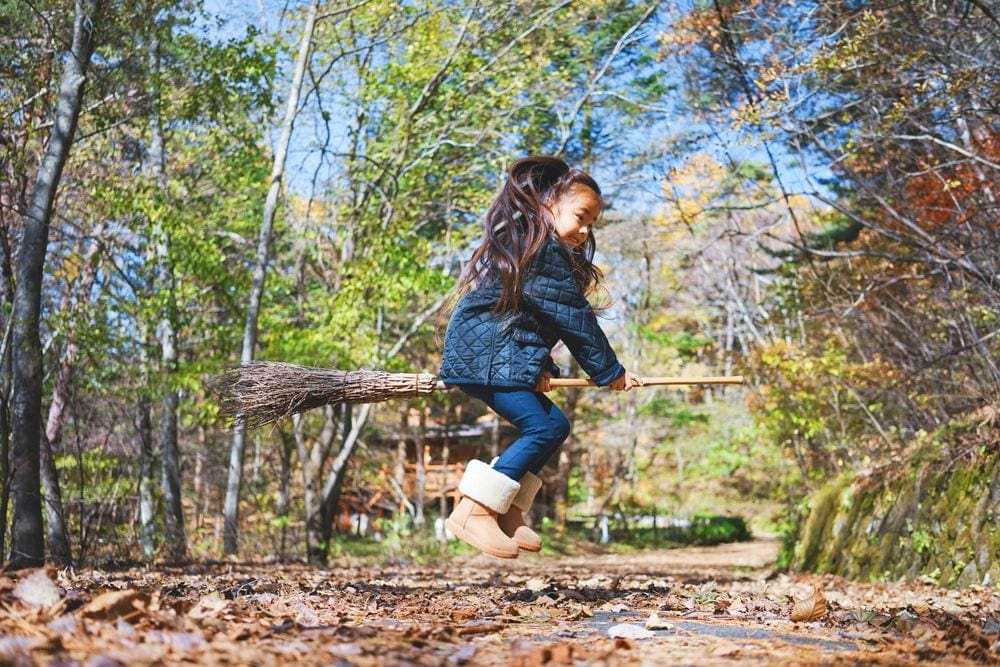 Halloween offers a spooktacular opportunity for family travel! Kids will love exploring a new location during this festive season. With witches, ghouls, and candy around every corner, it will be a haven for kids who love gruesome tricks and treats, as well as adults looking to embrace their inner child! First, head to New Orleans, where ghost and crypt tours are a regular occurrence all year round. Then, cross the pond to celebrate Samhain in Edinburgh, Scotland. This Celtic holiday is the original inspiration for today's Halloween. Finally, don't miss celebrating the Day of the Dead in Oaxaca with brightly colored skulls and flowers. No matter where you spend Halloween, you are sure to have a ghostly time making memories with your kids! If you're looking to travel for Halloween, here are the 13 Best Places To Go For Halloween With Kids.
Best US Halloween Travel Destinations
Families will delight in these domestic places to go for Halloween with kids. Each location offers its own twist (and tricks!) on Halloween with kids.
RELATED: Best Places to See Fall Colors in the US for Families
New Orleans, LA
Perhaps the spookiest city in the United States, New Orleans, Louisiana, is a must for Halloween travel with kids. Families can find several ghost tours and cemetery tours, allowing for spooky adventures all year round. During Halloween, however, New Orleans pulls out all the stops! Many of the local hotels and restaurants offer their own ghostly tours and services.
Then, New Orleans is world-renowned for its parades and festivals, which are in no short order during Halloween. The family-friendly Krewe of Boo parade is the perfect kick-off to the Halloween season. Vampires, witches, and zombies have all called New Orleans home. Learn more about them during a haunted tour in the French Quarter or on one of the cemetery tours. Finally, discover one of the many voodoo shops in town where you can learn about this centuries-old practice.
RELATED: 19 Exciting Things To Do In New Orleans With Kids
Salem, MA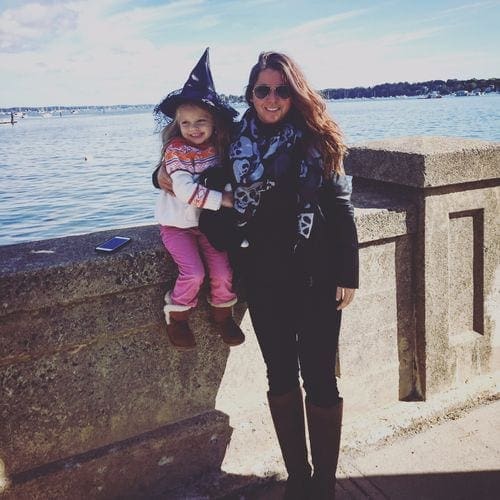 Grab your broomsticks, and head to Salem, Massachusetts, one of the best places to celebrate Halloween with kids! Famous for the Salem witch trials of the late 1600s, this city also boasts plenty of ghoulish Halloween traditions. Start with a walking tour, where you will learn all about the town's sordid history in spooky detail. Afterward, head to the Salem Witch Museum and learn about the infamous Salem witch trials, as well as Halloween history that is sure to entrance your kids.
Families looking for a genuinely terrifying stay can book a room at the Salem Inn, which is allegedly haunted! Typically, families can also find costume parties and other inspiring Halloween events perfect for kids. In Salem, you'll find frightening opportunities around every corner as you wander through shops featuring psychics, magic, and witchcraft. You can even attend The Salem Psychic Fair & Witch's Market!
RELATED: 13 Best Places to See Fall Foliage in New England with Kids?
Sleepy Hollow, NY
Halloween in the hometown of Washington Irving's Headless Horseman legend will surely be a ghoulish affair. From late September to early November, Sleepy Hollow, New York, personifies Halloween through festivals, light displays, historic tours, haunted hayrides, and more! Kids of all ages will be mesmerized by the Great Jack O'Lantern Blaze, featuring thousands of glowing pumpkins on the grounds of a mysterious 18th-century manor.
Then, take the Home of the 'Legend' tour. Located at Washington Irving's estate, this tour will highlight his curious life and pop culture's infatuation with the Legend of Sleepy Hollow. Finally, older kids will relish the opportunity to take a Sleepy Hollow Cemetery Tour. The Classic Evening Lantern Tour guides you on a nighttime stroll to visit the grounds' most famous residents, including Andrew Carnegie. You'll need to take the daytime tour to see the grave of Washington Irving, however.
Top 50 Sleepy Hollow Vacation Rentals | Vrbo.com
Williamsburg, VA
Salem isn't the only American city with a sorted past when it comes to witches and things that go bump in the night. Williamsburg, Virginia, is a best-kept secret, but no less one of the best places to go for Halloween with kids. On a Colonial Williamsburg Tavern Ghost Walk, learn about the ghosts and spirits who still haunt Colonial Williamsburg. This stroller-friendly tour shares ghost stories related to its most famous inhabitants, including the pirate Blackbeard!
Then, older kids can Cry Witch as part of a reenactment tour based on the 1706 'Virginia Witch Trial' of Grace Sherwood. Next, the Yorktown Market Days and Fall Festival Celebration is a family affair, featuring hayrides, a hay maze, pumpkins, baked goods, fall produce, and more. Finally, nearby Busch Gardens hosts Howl-O-Scream, where families can indulge in frights and screams in numerous haunted houses and escape rooms throughout the theme park.
RELATED: 9 Exciting Weekend Getaways Near DC for Families
Keene, NH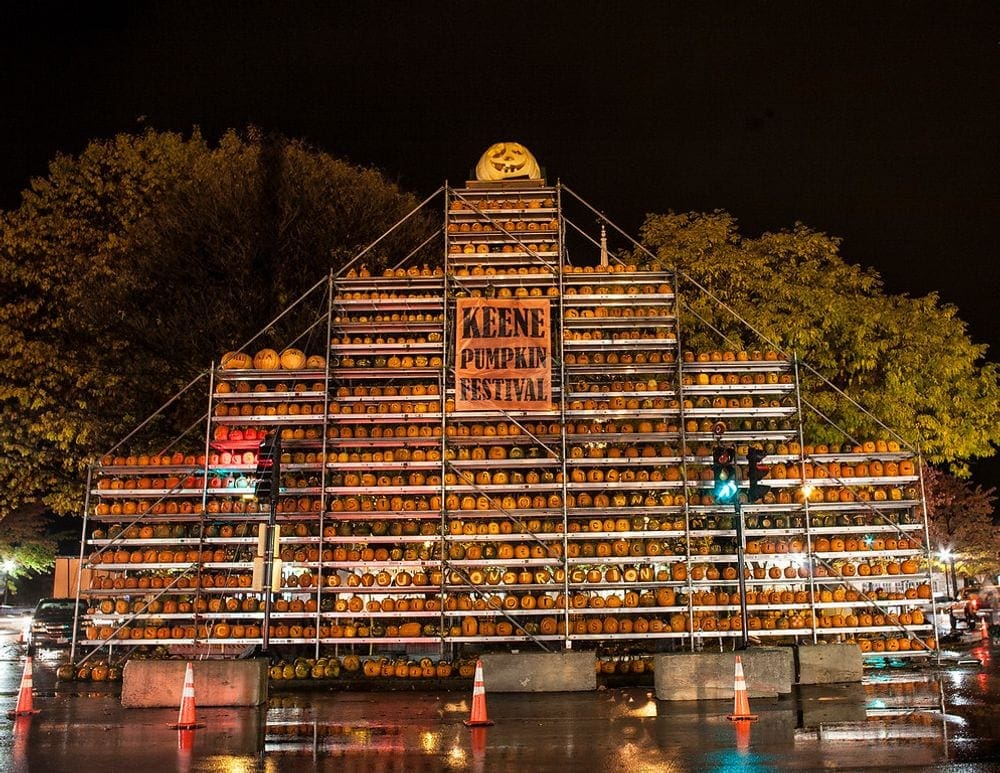 Offering perhaps the largest Halloween event on this list (Guinness World Record-breaking large!), Keene, New Hampshire, hosts the Keene Pumpkin Festival. Families will love celebrating the festive season amongst thousands of glowing jack o' lanterns. Each year, the whole community comes together to support this family-friendly affair. During the event, families can partake in pumpkin bowling, pumpkin carving, meandering the giant display of jack-o' lanterns, and much more.
Due to its popularity, the Keene Pumpkin Festival has inspired other local towns to participate in this frightfully fun time of year. For example, nearby Laconia hosts the New Hampshire Pumpkin Festival. Here, families can enjoy a 34-foot-high tower of pumpkins, family fun-run events, and more! Plus, New Hampshire is a great place for leaf-peeping, making it not only one of the best places to go for Halloween, but also for autumn drives and train treks.
Anoka, MN
The "Halloween capital of the world", Anoka, Minnesota, will surely be a hair-raising experience for the whole family. Believed to be the first American city to create festive Halloween events to deliver more treats and discourage fewer tricks, Anoka has been a Halloween tradition since the 1920s.
This midwest city will surely be a ghoulishly good time, featuring three parades, as well as costume and pumpkin carving contests. Wandering the downtown area and neighborhoods becomes a treat all on its own, as Anoka residents are wild about Halloween and decorate to the nines all month long. There's even a blinking pumpkin atop city hall. Pet contests, bonfires, and a pumpkin smashing event (to compost the used jack o' lanterns) all await your family's visit! Plus, parents can indulge in several wine tastings. Finally, nearby apple orchards and pumpkin patches get kids outside enjoying the autumn harvest!
Top 20 Anoka, MN house rentals from $40/night | Vrbo
Disney World & Disney Cruises
Disney World is the most magical place on earth, and Halloween is no exception! Kids will be amazed by all the special events created just for them. Mickey's Not-So-Scary Halloween Party (a hard ticket event) is a family-fun party featuring enchanting events, costumes, and more! During the Hocus Pocus Villain Spelltacular event, you may even glimpse the iconic Sanderson Sisters from Disney's Hocus Pocus. Families will delight in Halloween-inspired treats throughout the park and the Boo-to-You Halloween Parade. Your kids will adore the opportunity to trick-or-treat throughout the park in their costumes! Perhaps your kids will even flaunt Disney-inspired costumes like Minnie Mouse, Buzz Lightyear, or Vamperina!
Plus, Disney offers Halloween on the High Seas, available on four of the cruise ships. These special cruises offer many tricks and treats, perfect for the whole family. Special events include bewitching shows and frightening fun on all decks.
RELATED: The Best Disney Deluxe Resorts For Families
Best International Halloween Travel Destinations
The United States isn't the only country that celebrates Halloween or a similar holiday at the end of October and early November. Kids will adore learning about and celebrating different autumnal celebrations around the world. Each location offers its own unique celebrations, events, and opportunities, as well as a devilishly good time for families!
Cabo San Lucas, Mexico
Cabo San Lucas is a wonderful beach destination to celebrate Halloween, or Dia de las Brujas, as it's known locally! In Cabo, you'll find plenty of Halloween-inspired parties at bars and hotels, as well as kids and adults outfitted in ghoulish costumes. Most parties also include costume contests and festive drinks! For kids, check out the costume contest at the Puerto Paraiso Mall.
Plus, most resorts also host Halloween-inspired events for kids. When booking, check to see what they offer and pack accordingly. Finally, kids can even go trick-or-treating among the businesses downtown! Whatever your plans, be sure to devour tons of tasty sugar skulls (yep, all sugar!). Following Halloween, visitors can also learn about the Day of the Dead (Dia de Los Muertos), observed on November 1st. Those traveling from chilly states will love a sunny Halloween in Mexico!
RELATED: Family Resorts in Los Cabos Your Kids Will Love (All-Inclusives Included!)
Derry, Northern Ireland
Did you know Halloween started as a Celtic tradition, known as Samhain (pronounced "sow-win")? The ancient Celts believed the veil between our world and the spirit world lifted on this night. Thus, the legends of ghouls, ghosts, and goblins were born. Bonfires and costumes were used then, just as they are now, to observe this autumnal harvest festival. Today, you can still celebrate this enchanting night on the lands of the original celebrants.
In Derry (Londonderry), Northern Ireland, you'll find a 9-day festival perfect for celebrating all things spooky. At the Banks of the Foyle Halloween Carnival, families will find a witchy mix of events, including ghost tours, parades, fireworks, creepy crafts, and much more. Finally, don't miss the Dragon Safari, an event sure to leave your kids breathless! Throughout this family-friendly event, you can learn about Samhain, enjoy frightfully fun events, and make family memories.
For additional Vampiric fun, head to Dublin for the Bram Stoker Festival! This 4-day festival over Halloween weekend celebrates the famed author of Dracula. Celebrating all things supernatural, this celebration is perfect for Vampires of all ages.
London, England
London, England, is next on our list of places to go for Halloween. Filled with family fun throughout the year, London is ghoulishly fun for Halloween! In fact, numerous events happen throughout the city. If you're looking for a true fright, The London Dungeons is a must. Here, you'll meet some of London's most prolific residents, including Jack the Ripper. Boasting several hair-raising interactive shows, state-of-the-art special effects, and epic storytelling, this event is not for the faint of heart!
Those with younger kids can also find a plethora of family-friendly ghost walks around London. This timeless city definitely has its fair share of haunted locations. Iconic London attractions like Madame Tussaud's, the Tower of London, and the ZSL London Zoo also feature festive events for families. Finally, Harry Potter fans can also grab a Butterbeer while visiting The Making of Harry Potter.
RELATED: Top 13 Things to Do in London with Kids!
Oaxaca, Mexico
Looking for a little heat in your celebration? Head to Oaxaca, Mexico! Hosting one of the largest Day of the Dead celebrations, Oaxaca offers families a unique cultural experience. The city's main square is transformed into a colorful celebration and all-night festival. Visitors can participate in costumes and festivities, as well as learn about the important cultural tradition of celebrating the dead. Brightly colored skulls, skeletons, and flowers are strung throughout the city.
Festive face painting and parades are also located around Oaxaca. Kids will adore getting their faces painted while chomping on delicious sugar skulls! While in Oaxaca, families can also book a delectable food tour suited to the group's tastes and season. No matter which one you choose, you are guaranteed to satisfy all senses! Halloween is the perfect time to indulge in a little chocolate. Go to Mayordomo to purchase supplies for homemade mole and hot chocolate.
Brașov, Romania
Brașov, Romania, is one of the most iconic places to go for Halloween for families! Located within the Transylvania region, it hosts a variety of Halloween-themed events. Families can visit Bran Castle, connected to the infamous Vlad the Impaler, and the inspiration for Bram Stoker's Dracula. Bran Castle features a bloodthirsty list of Halloween events (for families and adults!). Families can purchase tickets for the Wizard Brunch, while adult-only groups can go to the Vampire Gourmet Dinner.
In addition, Brașov offers other hair-raising events, including tours of the countryside, live music, opportunities to learn about Romanian culture, and the Count Dracula wedding at Corvin Castle (considered Romania's most haunted castle!). Romania itself provides an elegant, yet haunting, atmosphere with castles featuring gothic architecture, centuries of bone-chilling folklore, and mysterious forests covering much of the countryside. Finally, meet Vlad the Impaler at Snagov Monastery, where he is allegedly entombed.
Romania Vacation Rentals: villa rentals & more | Vrbo
Edinburgh, Scotland
Samhain isn't only celebrated in Ireland. Head to Edinburgh, Scotland, for another place to celebrate this ancient festival! If you're considering Halloween travel abroad, Scotland will be a twistedly good time. Halloween in Scotland features plenty of witches, ghosts, bonfires, and all things supernatural. The Halloween traditions in Scotland have been best illustrated in the 1785 poem, Halloween, by Robert Burns.
In Edinburgh, you can also attend the Samhuinn Fire Festival. This festival embraces ancient traditions such as bonfires, drumming, and other immersive experiences. Or, take one of the many ghost tours offered within tortured castles and graveyards. This includes Edinburgh's The Real Mary King's Close, a ghost tale with even darker origins in reality. Or, check out Mercat Tours, offering both history walks and ghost tours for all ages. Families can also expect events to include dunking for apples, treacle scones, and sausage rolls (once banned on Halloween). 
Plus 2 More Spooky Places in the US You Should Check Out
Our Facebook members recommended two other spooky treats worth mentioning! Don't miss adding these terrifying tours, and some of the best places to go for Halloween, to your future travels. 
RELATED: Travel-Themed Halloween Costume Ideas Kids Will Love
Terror Behind the Walls at Eastern State Penitentiary
Philadelphia, PA
Open all year round, this terrifying tour is located in the heart of Philadelphia. The Terror Behind the Walls at Eastern State Penitentiary offers daily tours, plus Night Tours during the weeks leading up to Halloween. Once the most famous prison in the world, this crumbling relic now shares the stories and histories of American criminals. During their infamous Night Tour, you can see the grounds under a moonlit sky, explore Death Row, and even see Al Capone's cell! No wonder this is one of the best places to go for Halloween!
Waverly Hills Sanitorium
Louisville, KY
Originally a school and then a sanatorium for those who contracted Tuberculosis, Waverly Hills Sanitorium is now dedicated to preserving the grounds and stories of this historic place. Waverly Hills Sanatorium is also on the National Register of Historic Places. During the weeks leading up to Halloween, the Waverly Hills Sanitorium offers a ghostly Haunted House tour that will surely scare and amaze you! Outside of the Halloween season, they offer 2-hour or 6-hour tours, as well as private tours, that will still chill even the biggest of non-believers.
Spooky Travels!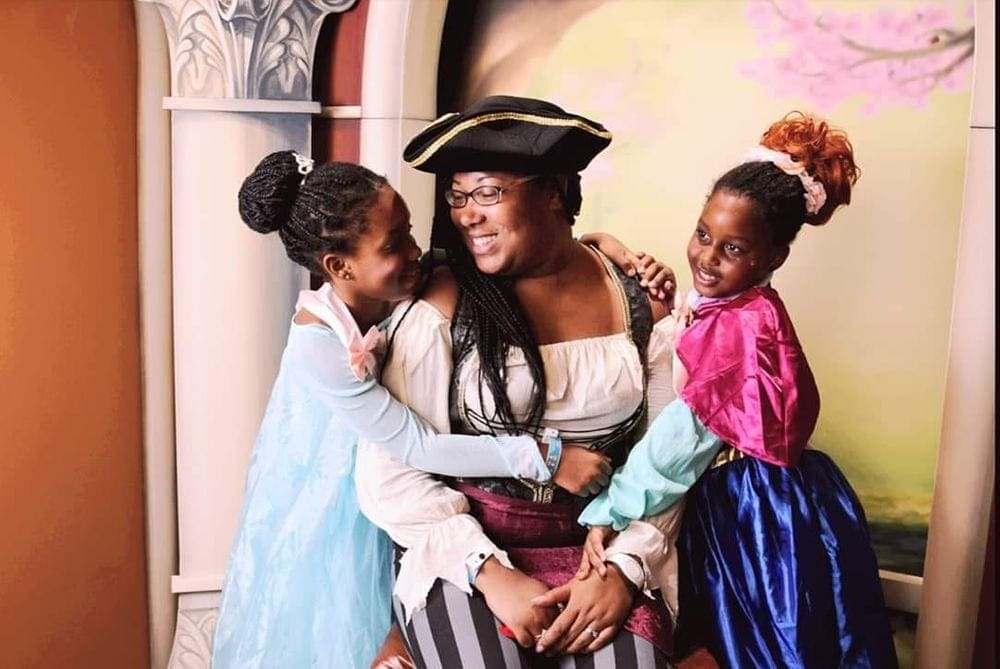 With so many ghastly options, we know you have found one or two destinations to visit during your Halloween travels! Whether you are traveling to learn about new cultures, get frightened on a ghost tour, or simply spend time together, these 13 Best Places to Go for Halloween with Kids are sure to please. You won't regret squeezing in an extra moment to make family memories, carve pumpkins, or delight in sweet treats.
*This post may contain affiliate links that may earn us a small commission, at no additional cost to you. Affiliate links in no way inform the hotels, sights, products, or other recommendations included in our articles. All opinions and recommendations expressed here are compiled from submissions submitted by the generous members of our Families Who Love To Travel community.
READ NEXT: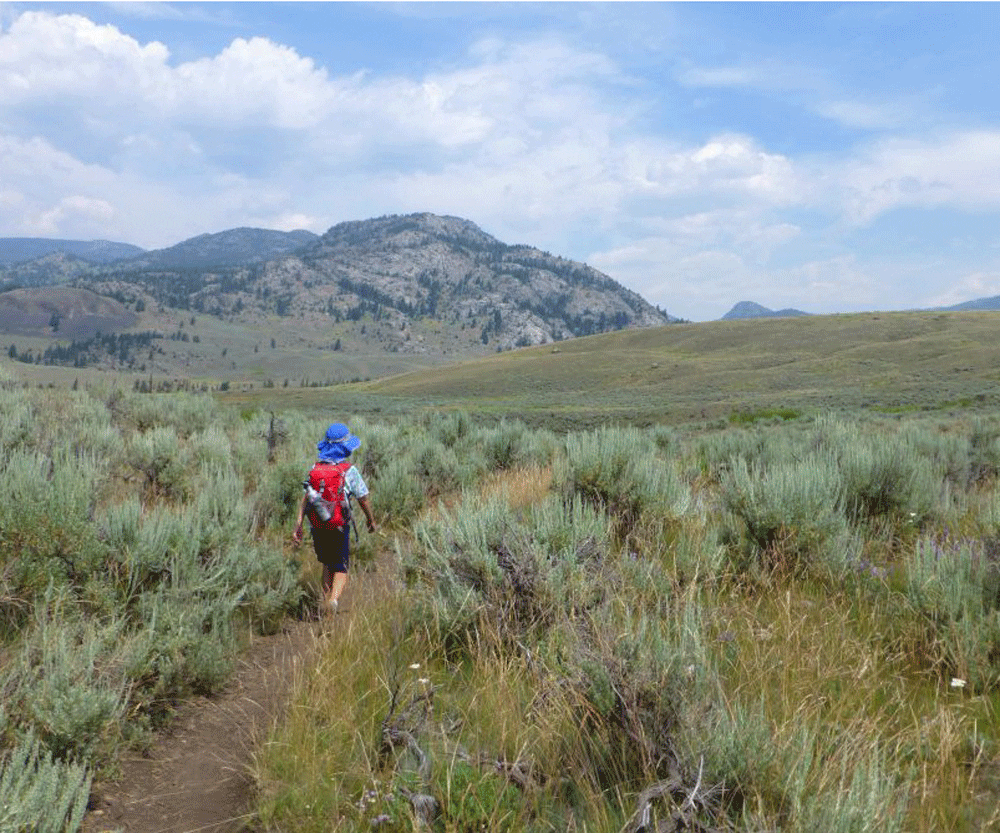 Everyone knows that Yellowstone National Park makes for a classic family vacation. Strolling the boardwalks...
From finding the best flights to booking a hotel, there are tons of decisions you...