If you're traveling to Portugal with kids, there's some important information you need to know first. From the local currency to health information, the official language, and even babysitting services, it's important to do proper research on your vacation destination before booking your trip. Finding all the information in one place can be difficult, though, which is why we've compiled a list of things to know before visiting Portugal, including important information for you to reference. Plus, stay tuned until the end, since we also include things to do in Portugal with kids, the best restaurant in Portugal for families, and the best resorts in Portugal. Keep reading for everything you need to know about visiting Portugal as a family!
At a Glance
Need to know all about Portugal? From currency to time, official language, and visa information, here are some basic facts you should know about Portugal.
Local Currency & Time
Wondering about the local currency in Portugal? The official currency in Portugal is the Euro (€ or EUR), which is divided into 100 cents. In case you need help figuring out how much money to bring with you, use this handy currency converter. You can obtain Euros by changing money at Cambios (currency exchange centers) or in shops or hotels in popular tourist destinations across the country, such as Lisbon, Porto, or the Algarve coast. This is more cost-effective than ordering at the airport or at hotels, where exchange rates are less competitive. You'll find ATMs throughout Portugal, so you'll be able to withdraw cash if you need it.
If you visit more remote areas of the country, it's a good idea to bring cash before you travel. Be aware that some establishments in Portugal may not accept your credit card unless you have a computer chip embedded in it—to prevent credit card fraud. Portugal has two time zones and observes daylight savings time. Continental Portugal and Madeira use GMT+0, while Azores use GMT-1. When daylight savings time is observed nationwide, from the end of March to the end of October, continental Portugal and Madeira use GMT+1 and Azores use GMT+0. Click to see Portugal's current time.
Official Language & Visa Information
Portuguese is the official language spoken in Portugal, and around 96 percent of the population speaks it. In Portugal, the language has ten unique dialects. Portuguese is used in all spheres of life in the country, from writing to most business communications and daily interactions. Other popular languages spoken in Portugal include English (especially in tourist areas, such as Lisbon), Spanish, and French. If you're planning an extended trip to Portugal or have a non-U.S. passport, you may also need to research obtaining a VISA before your visit. To learn more about the Portugal VISA policy, click here.
Power/Standard Voltage
In Portugal, the standard voltage is 230 V and 50 Hz. There are two associated plug types: C and F. Plug type C is the plug that has two round pins. Type F has two round pins with two earth clips on the side. You will need to purchase a power plug adapter/voltage converter if the standard voltage in your country is between 110-127 V (as in the U.S., Canada, and most South American countries).
Local Weather
Knowing about the Portugal climate will be helpful before you depart. Portugal has a temperate climate, influenced by its location in southwestern Europe and its proximity to the Atlantic and Mediterranean. In the north, it is cool and rainy, and it becomes gradually warmer and drier as you move south towards Algarve. The average temperature in the north is approximately 15 degrees Celsius (55 degrees Fahrenheit), while in the south it is a warmer 18 degrees Celsius (64 degrees Fahrenheit). In summer, Portugal is protected by the Azores High, so it's typically sunny everywhere, however a few weather fronts may still affect the northern part of the country. Check the current forecast on Accuweather. If you need more help planning your Portugal vacation with kids, feel free to check out Visit Portugal, Visit Lisboa, or Visit Center of Portugal, for more information.
Health Information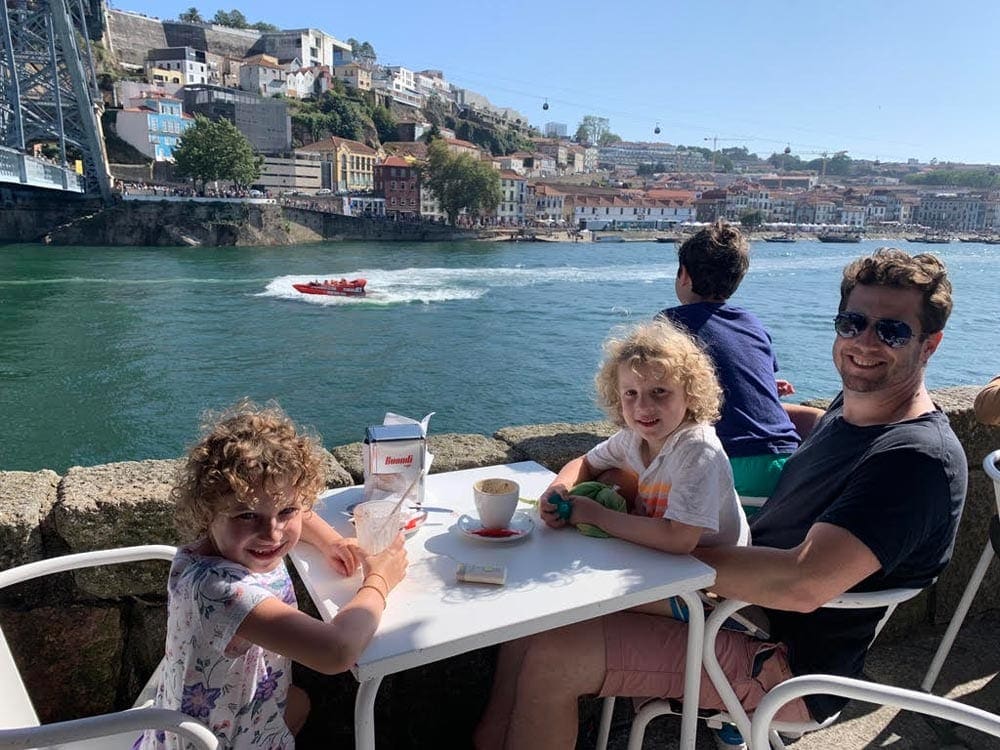 Having the right information about health and safety is an important part of visiting Portugal with kids. If your children have allergies, might need medical attention, etc., be sure to keep this important information in mind.
Vaccinations, Health Tips, & Hospitals
Visiting Portugal with young ones? Remember to check your child has all the correct shots and vaccines. For a complete list of the recommended vaccines and more health information on visiting Portugal, including COVID-19 warnings and regulations, visit the official CDC website. It's always better to be safe than sorry, so you should also check out hospitals near your vacation destination. Four of the best hospitals in Portugal include: Centro Hospitalar Universitário de Lisboa Central, Centro Hospitalar Universitário do Porto, IPO Lisboa, and Clínica do Bonfim. For a full list of hospitals in different regions of Portugal, click here.
COVID-19 Guidelines & Vaccination Information
If you're planning a trip to Portugal soon, you're probably wondering about the island's COVID-19 guidelines. As of January 27, the US Embassy & Consulate in Portugal has permitted non-essential travel (i.e. tourist travel) from the United States to Portugal. Entry requirements mandate that US citizens entering Portugal must have: authorization (based on vaccination status and/or flight origin), proof of a negative Covid-19 test for passengers 12 years and older (either PCR within 72 hours or antigen within 48 hours), and a completed Passenger Locator Card. As of December 6, all airline passengers to the United States ages 2 and older must provide a negative Covid-19 viral test taken within one calendar day of travel, or documentation from a licensed healthcare provider of having recovered from Covid-19 in the 90 days preceding travel.
Currently, the U.S. Department of State does not suggest traveling to Portugal. The CDC has issued a Level 4 Travel Health Risk Notice for Portugal due to Covid-19. We suggest making sure you're fully vaccinated before traveling to Portugal with kids. For vaccination information, click here.
Portugal for Kids
Visiting Portugal with kids brings its own set of challenges. Keep reading for comprehensive information on babysitting services, baby gear rentals, etc.
Babysitting Services & Baby Gear Rentals
Looking for a romantic evening alone in Portugal? Luckily, you'll find plenty of babysitting services throughout the city. We suggest Nanny Portugal Agency, Nanny Poppins Portugal, and My Nanny. If you've left your baby gear at home, don't worry! There are plenty of places to find baby gear in Portugal. Take a look at Let's Go Baby, Little Rascals, or Visiting Portugal.
Transportation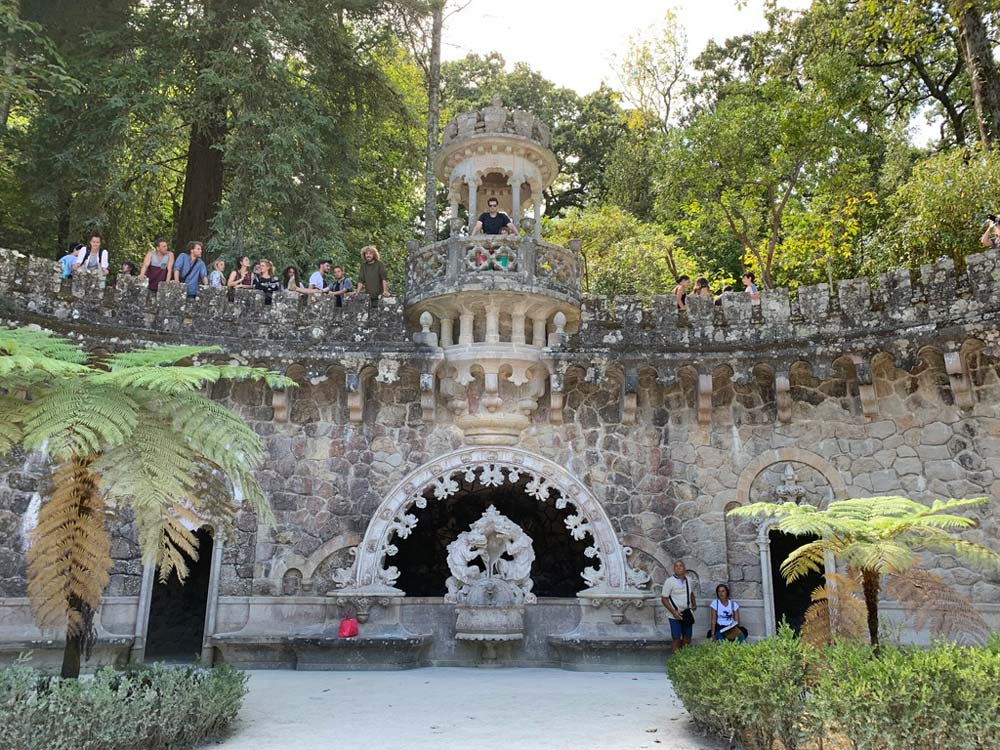 Transportation is another thing to consider when vacationing in Portugal with kids. Whether you need information about car seats or local airlines, you've come to the right place.
Car Seat Laws
In Portugal, all children under 12 years of age and less than 135cm tall must use an approved child car seat. You may transport children under three years old in the front seat in a child car seat as long as the airbag is deactivated. If a car does not have seat belts in the back seat, a child may sit in the front seat with the correct car seat and the airbag deactivated. If you want to transport three children in the back seat, but you only have room for two car seats, the oldest child may use the car's seat belt—we'd suggest the middle seat. There is no requirement to use a car seat in a taxi, but we would recommend doing so regardless.
Transportation Services
To get around Portugal, you can take advantage of the extensive railway network that stretches across almost the entire country. Trains are affordable and convenient, and they connect popular tourist hotspots including Lisbon, Faro, Lagos, Porto, and Figueira da Foz. International connections run to Paris and Madrid. Comboios de Portugal is the primary train operator in the country, running four main types of long-distance service (regional, interregional, intercidade, and alfa pendular deluxe). Buses are cheaper than trains, but slower and less comfortable. They tend to be a great option for getting around Portugal on a low budget, or visiting smaller towns and villages not on the rail network. Among the largest bus operators are Rede Expressos, Rodonorte, and the Algarve-line EVA Transportes.
Buy European train tickets, the safe and simple way by using Rail Europe.
Local Airlines
You may also want to explore Portugal via car or motorbike, and nationals of EU countries, the UK, US, and Brazil need only their home driving license (others will need to obtain an International Driving Permit). Flights within mainland Portugal are expensive and not really worth considering. However, TAP has multiple daily Lisbon-Porto and Lisbon-Faro flights year-round. For Porto to Faro, change in Lisbon. Finally, cycling is popular in Portugal, and hopping aboard one of Portugal's archaic trams is also a must-do experience. For more information on Portugal transportation, click here.
Emergency Services
In case of an emergency, keep these numbers handy during your trip to Portugal with kids, as this is very important information.
Police, Fire Department, Ambulance
Need police assistance in Portugal? Call 112. In case of a fire in Portugal, you can also contact the fire department by calling 112. You can also call 112 to reach an ambulance in Portugal. For a full list of emergency numbers in Portugal, click here.
Safety Issues
If you're visiting Portugal with kids, you're probably wondering: is Portugal safe for families? The answer is yes! Portugal is a safe city with low crime rates. Pickpockets and petty theft are still a big problem, however, so remain vigilant about your belongings. You can review the current U.S. Department's Portugal Travel Advisory here for more Portugal important information.
Other Things to Know Before Visiting Portugal with Kids
Searching for more tips on visiting Portugal with kids? Between tipping customs and important holidays, there are still a few things left you should know. Keep reading!
Travel to Portugal in style and buy your luggage from Rimowa! Looking for other luggage options? Check out suitcases from Briggs + Riley.
Tipping Customs
Tipping in Portugal is not expected, but is appreciated—especially since Portugal is one of the most affordable places to vacation. When dining out, leave up to 10 percent when service exceeds expectations. Other places where you may choose to give a tip are: €5-15 to a tour guide, rounding up to the nearest €5 or 10 percent of the taxi fare, €1 per bag at an airport shuttle, €5-10 for the concierge, and €1 for the doorman, €1 per bag for the bellhop, €1 per day for house cleaning, and €5-10 for the concierge. Additionally, if you go to a stylist or spa during your stay in Portugal, you may choose to leave a tip of up to 10 percent of the bill.
Important Holidays
If you're still searching for specific dates to visit Portugal, you may want to determine whether your vacation will fall on a public holiday. This can greatly diminish the number of attractions or points of interest you see, so it's important information to know about visiting Portugal. Check out this guide to Portugal National Holidays for more information.
Things to Do in Portugal with Kids
Once you've read our Portugal important information, it's time to start planning your itinerary and looking up what to do in Portugal as a family. Since Portugal is a small and fairly compact country, it's very easy to visit multiple places in one vacation or even plan a Portugal family road trip. Lisbon is one of the most popular cities in Portugal to visit as a family, home to iconic attractions like Tram 28, St. George's Castle, and the Santa Justa Elevator. In northern Portugal, you'll also find kid-friendly cities such as Aveiro and Porto, great for visiting Portugal with toddlers. For some of the best beaches in Portugal, head to the country's southern Algarve region. Here, families can visit charming towns such as Lagos or Tavira.
Companies such as Viator or GetYourGuide offer various tours in Lisbon and all over Portugal with a flexible cancellation policy and a book now, pay later option. These companies offer peace of mind for families if they have to cancel for any specific reason. If you like planning your family trip to Portugal and have questions regarding your itinerary, things to do, etc, you can consult a service like Go Ask A Local.
RELATED ARTICLE: Portugal Family Vacation Itinerary.
Where to Stay in Portugal with Kids
Looking for the best places to stay in Portugal with kids? Once you've learned all about Portugal with kids, it's time to find out where to stay. Lisbon is the most popular destination in Portugal to visit due to its attraction for all ages, so it's also a popular destination to stay in. If you decide to stay in Lisbon with kids, check out websites like Hotels.com, Travelocity, Agoda, and more to help save on your trip. Or, you can book directly with your favorite chains, from Marriott to Hilton, etc. If you're planning to stay at another Portugal destination with your family, then we suggest renting a home using Airbnb or Vrbo. There are also various local agencies to help with your rental search.
Top 50 Portugal beach vacation rentals | Vrbo.com
RELATED ARTICLE: Best Hotels in Lisbon For Families (All Parent-Recommended)
Happy Travels!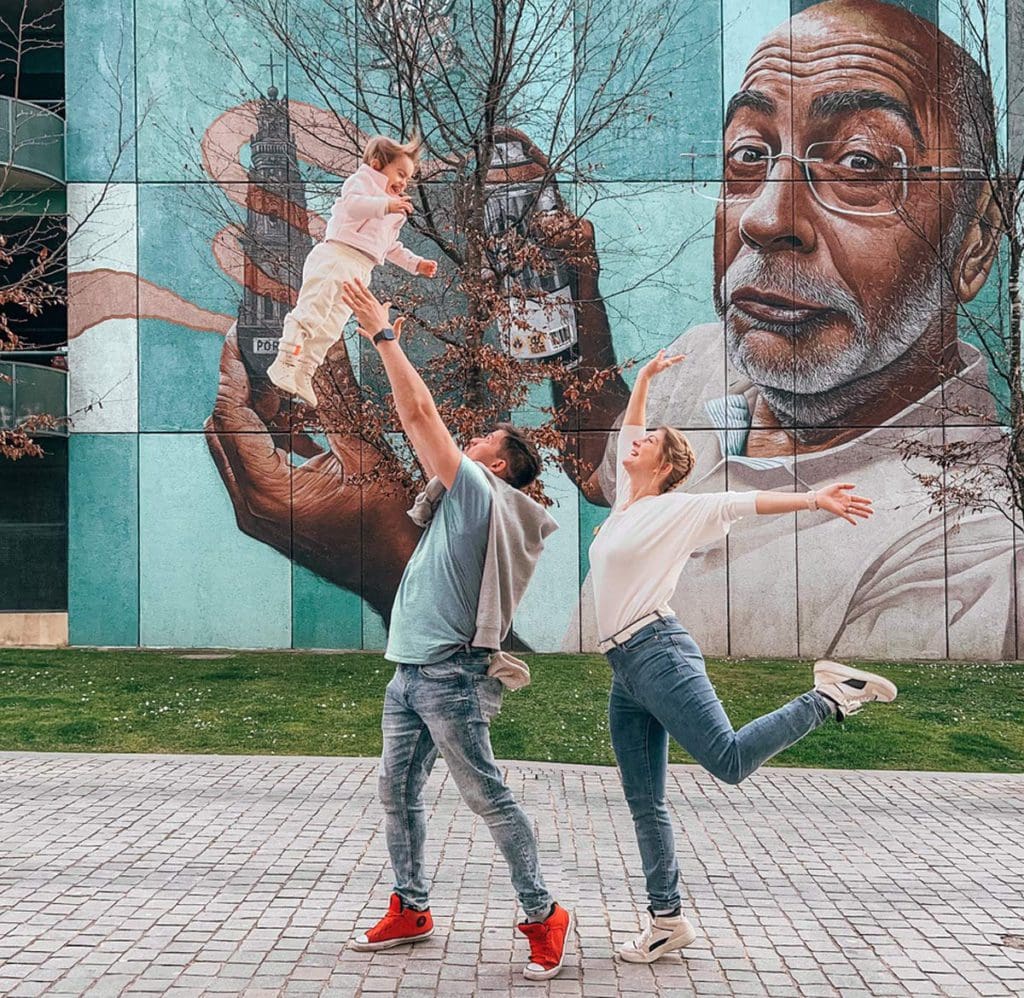 We hope you liked this list All About Portugal With Kids: Important Information To Know! From beautiful beaches to colorful city centers filled with history, art, and culture, this European country has so much to explore as a family. Enjoy Portugal with your kids!
*Due to the COVID-19 pandemic, some of the attractions, accommodations, or things to do on this list may be closed or may have reduced services. Please ensure availability before making your decision.
*This post may contain affiliate links that may earn us a small commission, at no additional cost to you. Affiliate links in no way inform the hotels, sights, products, or other recommendations included in our articles. All opinions and recommendations expressed here are compiled from submissions submitted by the generous members of our Families Who Love To Travel community.
Families Love Travel is not liable for any injuries and/or damages to persons or property occurring as a result of your vacations influenced by the suggestions on this website. We are not responsible for any information given on this website, such as recommendations for babysitting services, car rentals, or accommodations. All content provided is for informational and review purposes only. The information we provide is meant to make it easier for families to travel together and nothing more. Try the suggestions at your own risk.
READ NEXT: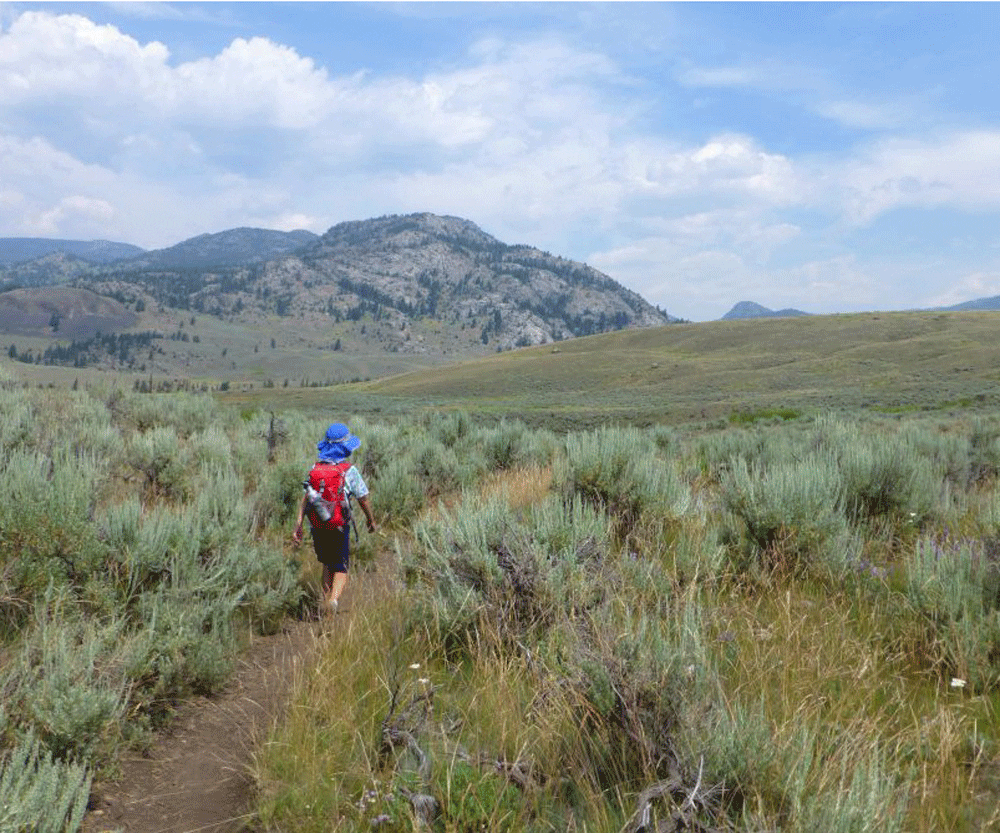 Everyone knows that Yellowstone National Park makes for a classic family vacation. Strolling the boardwalks...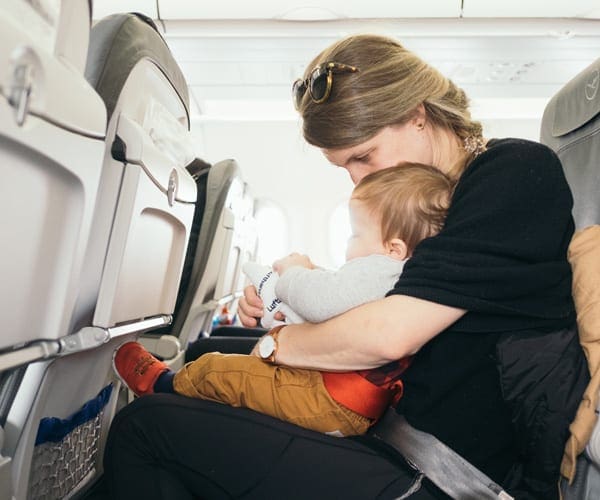 Families Who Love To Travel contributor Meghan Oaks provides her 10 best tips for your...