Star Wars Galactic Starcruiser is a one-of-a-kind adventure that will take you and your kids to a galaxy far, far away! Located within Disney World, this unique two-night, three-day experience allows guests to live out their dreams of being a part of the Star Wars universe. From the moment you step onboard, you'll find everything you need for a comfortable stay, from on-site dining to fun amenities. Kids will love exploring the ship, participating in interactive activities, and meeting iconic characters like Chewbacca and Darth Vader. Plus, with the Galactic Starcruiser's unique all-inclusive package, you won't have to worry about paying for extras like meals! My family decided to book a stay for my son's 8th birthday in September and had such a great time. Keep reading to learn more and whether the experience was worth the hefty price tag!
Star Wars Galactic Starcruiser Location & How to Add it to a Disney Family Itinerary
Families visiting the EPCOT Resort area could easily carve some extra time in their itinerary for the Star Wars Galactic Starcruiser. Located adjacent to Hollywood Studios in the Walt Disney Resort Terminal, the experience is short enough that it won't interfere with the rest of your trip or feel too inconvenient. Plus, if you're planning to spend a lot of time in the Galaxy's Edge area in Disney's Hollywood Studios, staying here will put you right near all the action. My family incorporated the Galactic Starcruiser experience within a larger nine-day Disney family itinerary for my oldest son's birthday and it worked out perfectly for us! Staying at a Disney resort hotel before or after your experience makes it more convenient too.
How Far in Advance Should Families Book Star Wars Galactic Starcruiser?
It's no secret the Starwars Galactic Starcruiser experience is very popular! When it first opened, tickets were sold out almost immediately, so it's smart to book your trip in advance to ensure you can get a room. For our trip in September, we had to book our tickets in January, but it was totally worth it!
Don't forget your travel insurance from InsureMyTrip or RoamRight!
Best Ages for Star Wars Galactic Starcruiser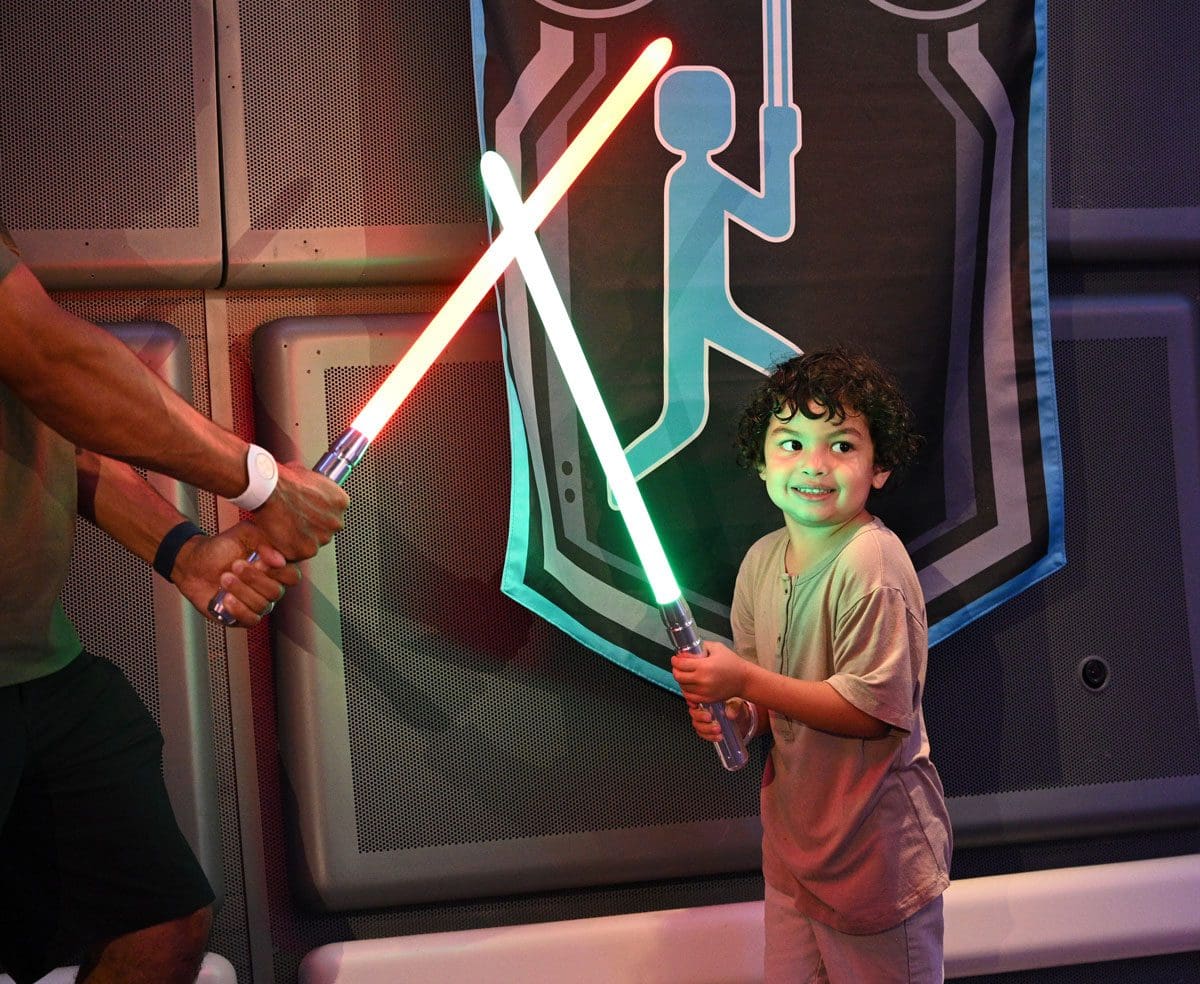 While the Star Wars Galactic Starcruiser is very kid-friendly on the surface, there were more adults than children during our stay. My two older kids still had a fantastic time. However, my younger two-year-old and baby were mostly just along for the ride. If you only have younger children, it may be a bit overwhelming or seem hard to truly experience it. To truly get your money's worth, I recommend this experience for ages four and older.
Star Wars Galactic Starcruiser Check-In & Property
Our stay on the Halcyon was very personalized right from the beginning. When we arrived, they took our baggage to our rooms and valeted our car for us. While Halcyon is generally quite small, I think that really aided the role-playing aspect of the trip. It's intimate, and you truly get to know the other people on the ship. My oldest son made friends immediately, and I felt very safe with him roaming around since it was a contained area. Plus, the ship attendants stayed with you for the full two nights/three days, and they were great about remembering your name and making a point to use it. They were always in character, which was fascinating to watch. Staying aboard the Halcyon ship was an absolutely amazing experience for my entire family!
RELATED: Best Hotels In Orlando With A Waterpark or Lazy River For Families
Accommodations
Accommodations on the Halcyon vary from cozy rooms to larger suites, each showcasing incredible views of passing ships, planets, stars, and other exciting galactic sights. Standard cabins can sleep 4 to 5 passengers, featuring a queen bed, 2 bunk beds, and a pull-down bed. Suites can fit between four and eight people depending on which configuration you choose.
Because all suites were booked up when we booked, we got two standard rooms. Upon arrival, they already provided a baby bed and diaper pail in the room for us, which I appreciated! There were also reusable water bottles in the room, which we could refill in the Atrium. Plus, there are reusable trash bags in the public bathrooms.
On-Site Dining
Dining is included in your 2-night Galactic Starcruiser experience. You get breakfast, lunch, dinner (reservations needed for dinner), and snacks! Kids will love the elaborate decorations in the Crown of Corellia Dining Room, which features unique and varied cuisine for all three meals, plus live music entertainment. My family and I were very impressed with the imagination involved in the food preparation. Dishes like blue shrimp served in a smoking cauldron definitely helped with the whole "out of this world/another planet" vibe they were going for.
For less adventurous eaters, they did have more normal options available for "order" like pizza, French fries, and mac & cheese. Then, throughout the day, guests can also pick up "to-go" meal boxes, as well as different snack options like trail mix, cake pops, etc. For parents, alcoholic beverages require an extra fee.
On the second night, there was also a late-night selection of sweet treats in the dining room. My kids loved all the desserts, cookies, and blue and green milk!
Also, check out: Best Guide To Universal Orlando Resort Hotels For Families
Star Wars Galactic Starcruiser Immersive Role-Playing Experiences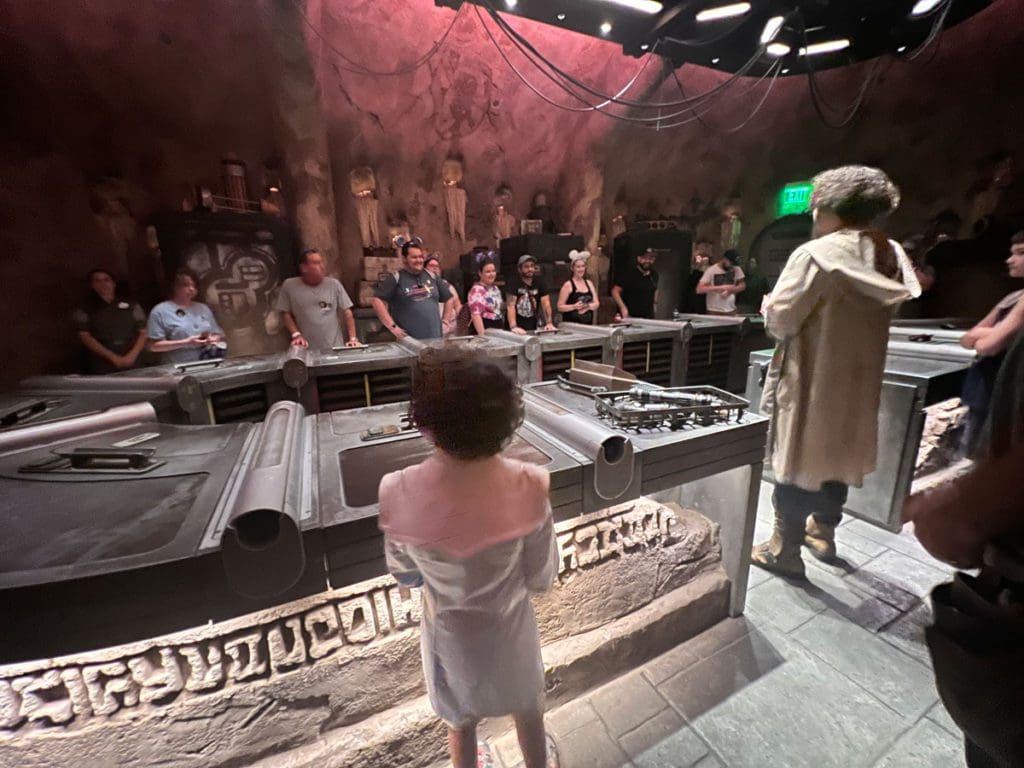 Without a doubt, one of the best parts of our stay was the interactive role-playing experiences. Even as someone who isn't a Star Wars fan, I found it so cool! From the second you step onto the ship, the game starts. My eight-year-old jumped into it right away, and he had a blast. In fact, he had so much fun that he had a hard time sleeping at night. (Luckily, an automated droid was in our room to read him a bedtime story!) If you like to be completely surprised, keep in mind this section may contain some storyline spoilers.
First, they'll transport you into the Halcyon to meet the ship's crew and captain. You have a data pad (iPhone/tablet/iPad etc.) that allows you to communicate with the ship staff, captain and others. It also has tasks and jobs that you must complete (think of the game Among Us). One particularly awesome aspect was the "actors" pretending to be fellow passengers but interacting with everyone to really get the game moving. There was also a double agent that was fun to see evolve throughout the story.
You can choose between 2-3 options/replies, and depending on how you answer, it changes the direction of your game/story. Hidden tasks appear the more you speak with other people, so if you want to really get into it, it kind of forces you to play with the other fellow travelers. The First Order arrived on our ship and was attempting to steal secret information from our droid named SK and also trying to get Chewy. Our job was to throw off the First Order and hide Chewy. You'll find these story moments interspersed throughout more specific activities, which I'll get into in the next section.
Optional: Dressing Up
You may wonder: do families need to dress up for this experience? While it's not completely necessary, dressing up in costume while staying on the ship surely brings the whole thing to life! When we visited, I'd say it was evenly split between guests who were wearing costumes and those who weren't. Depending on which experiences you book, you can purchase certain costumes from the on-site Disney store, and they only allow one per experience. While we did take advantage of this, I also bought some clothing that resembles what they wore in Star Wars from Old Navy before the trip and found this to be very cost-efficient.
Travel to Orlando in style and purchase your luggage from Rimowa! Looking for other luggage options? Check out suitcases from Briggs + Riley.
Things to Do on Star Wars Galactic Starcruiser with Kids
Between story moments, there are a variety of activities for families to enjoy in the two days you stay on the ship. While you don't have to participate in every activity (the itinerary is jam-packed!), my kids definitely found some highlights. Keep reading to learn more!
If you're planning a stay at Disney, check out The Best Disney Moderate Resorts For Families!
Try Lightsaber Training
One of the biggest highlights of the Galactic Starcruiser experience is the lightsaber training, where kids have the opportunity to participate with other young Padawans. Hosted on the first day for kids ages seven and up, the program is led by a Jedi Master. It was so much fun to watch my kids properly wield their lightsabers and learn how to fight like a Jedi! They also learn the basic principles of the Force. Then, participants will be put to the test in a mock battle against Darth Vader and his stormtroopers! Afterward, they get a certificate for completing the training. The instructors were great and really helped us to understand the basics of lightsaber combat. My oldest kid loved it and said it was one of the best parts of the whole trip.
This particular experience was for kids seven and up. However, there was also another lightsaber training the next morning for smaller kids like toddlers, which my four-year-old enjoyed. There were also adults there, and my biggest critique would be that we wish the groups were smaller for both training sessions. While almost everything about the ship felt intimate, the lightsaber training was the one exception and felt too crowded.
Defend the Halcyon During Bridge Ops Training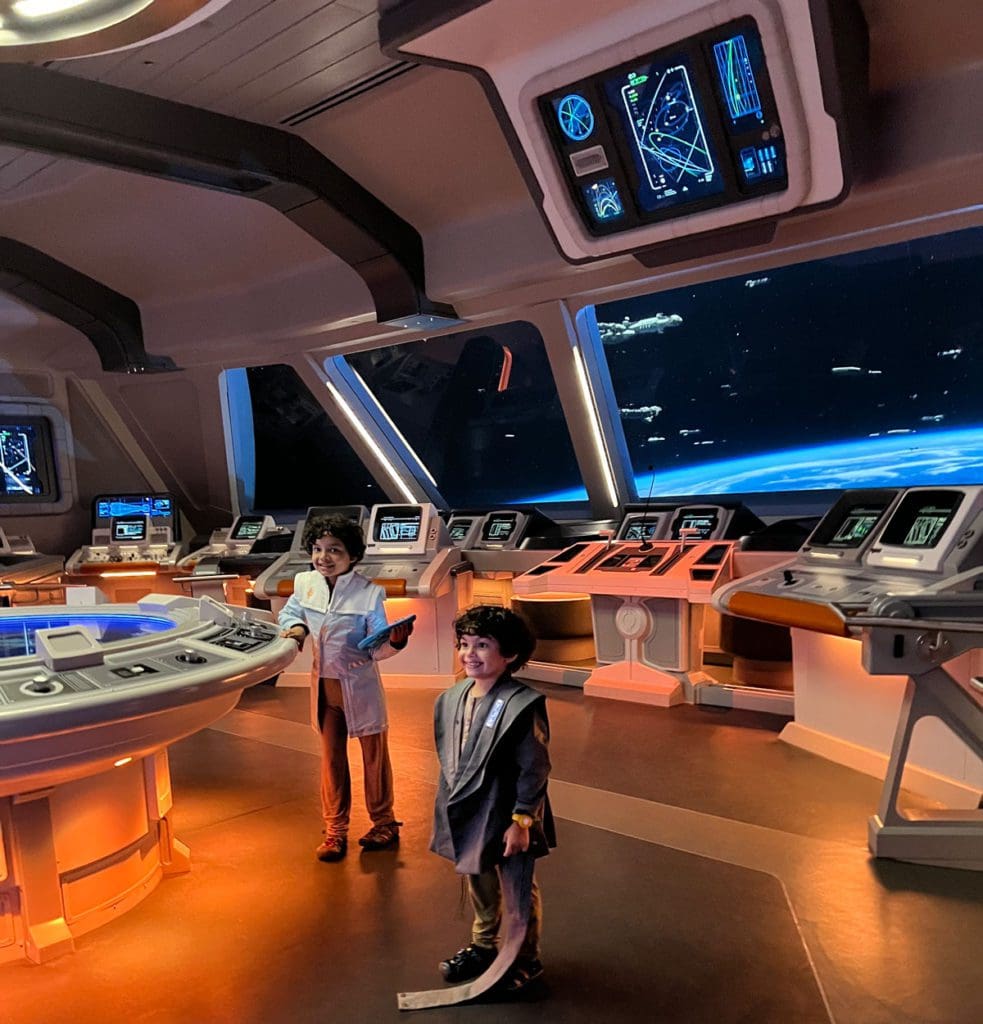 Another experience my kids particularly enjoyed was the Bridge Ops Training, located adjacent to the atrium on the main deck. During this interactive, forty-five-minute experience, children get a behind-the-scenes look at how to operate the Halcyon and defend it from enemy invaders! You get to work with your team to help guide the ship through dangerous space by using the computerized panels in front of you. Little ones will love learning how to operate the ship's controls, and they'll delight in how realistic the experience is. While you can schedule this activity either on the first or second day of your stay, ours was on the first day. It was a great way for my kids to learn about science and technology while having a lot of fun.
Look for the best flights to Orlando through Skyscanner here!
Visit Batuu
On the second morning of the itinerary, my family also took a shuttle to Batuu, a unique themed area inside Hollywood Studios. Similar to our first shuttle, the ride was very intimate and made you feel like you were simply entering another ship. Once on Batuu, modeled after a fictional planet in the Star Wars universe, we had fast passes for the Star Wars rides, which got us on within 5 minutes each time. The interactive gameplay continued here too, and we had additional tasks to complete before we got back on the ship. One of my sons built his own lightsaber and the other built his own droid as well. This required an additional fee.
Would I Recommend Star Wars Galactic Starcruiser for Families?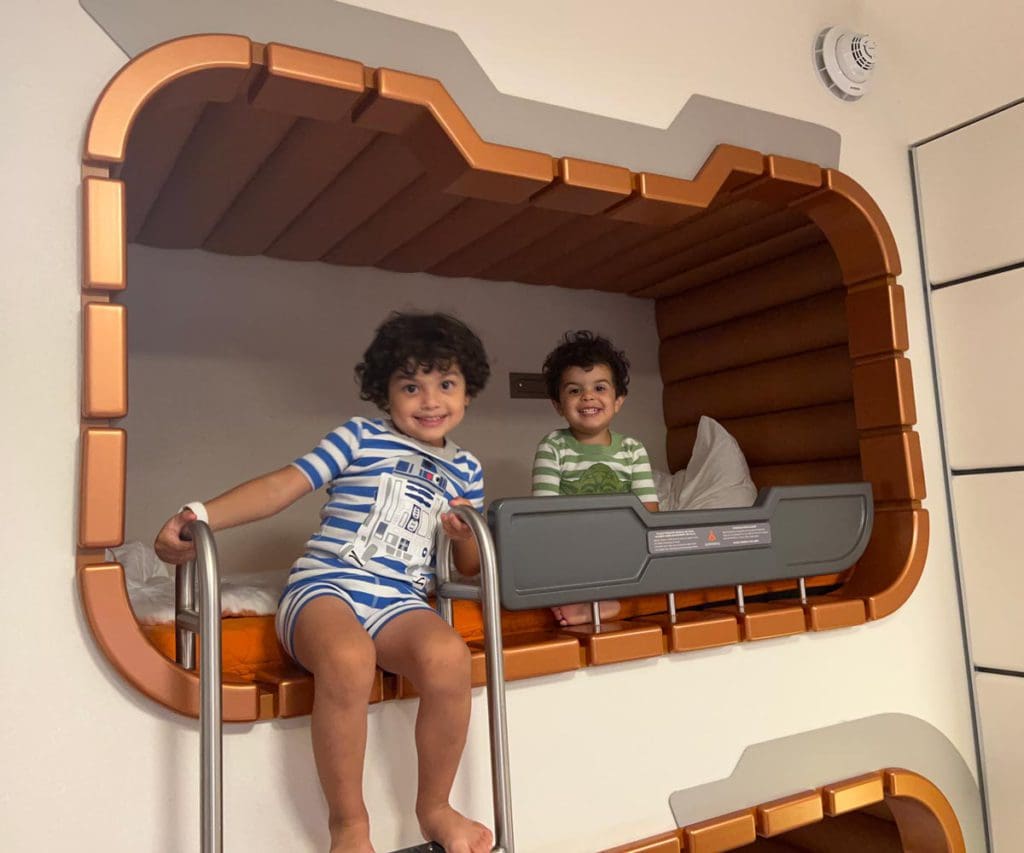 If you're wondering whether I would recommend the Galactic Starcruiser for families, my answer is yes! While it costs a pretty penny and isn't something we'd do super frequently, the novelty experience was just what we were looking for to celebrate my son's 8th birthday. He had an incredible time and couldn't stop talking about how much he loved it! Overall, I'd say if you have a big Star Wars fan in your family and want a once-in-a-lifetime kind of adventure, the Galactic Starcruiser fits the bill. I hope I've inspired you to plan a similar trip with your kids!
For more travel tips, check out this Disney World With Kids Multi-Trip Itinerary!
Happy Travels!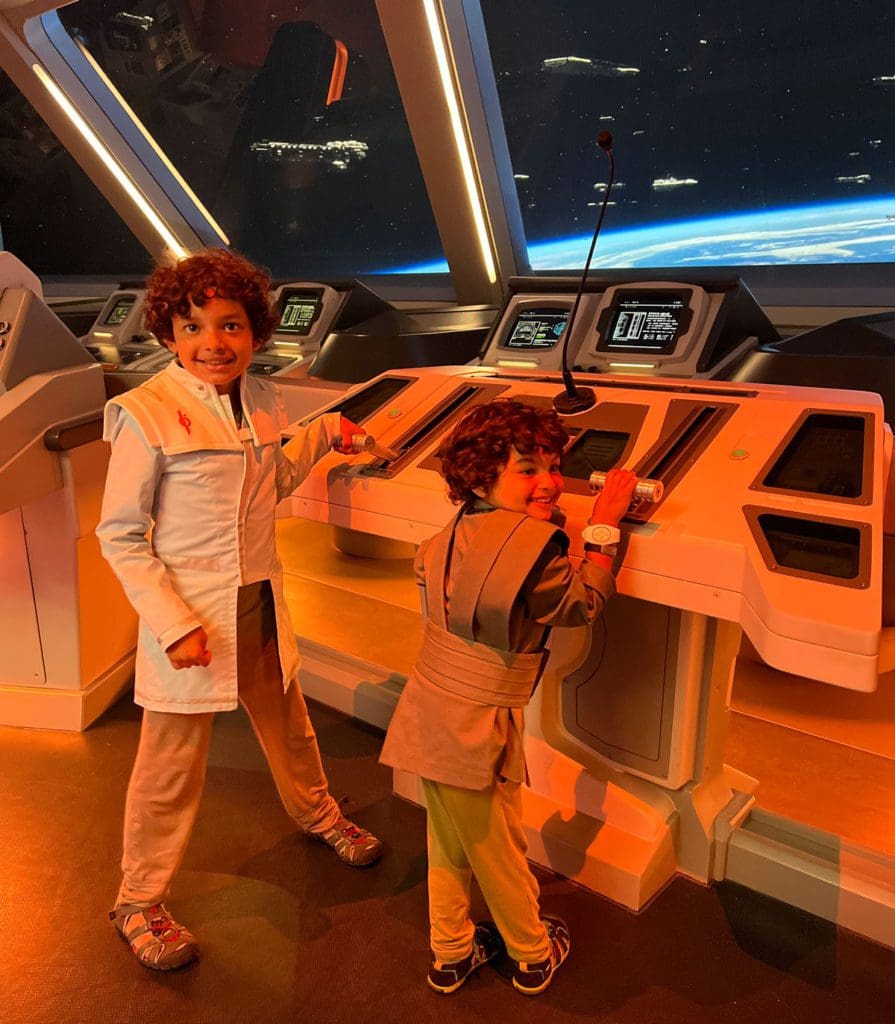 We hope you liked this review for an Unforgettable Adventure Aboard The Star Wars Galactic Starcruiser With Kids by our contributor Patience Byers! From lightsaber training to interactive storytelling experiences, there's no shortage of unique activities to keep kids happy. Enjoy the Star Wars Galactic Starcruiser with your kids!
*Unless otherwise noted, all images within this article are courtesy of and belong to Patience Byers.
*Due to the COVID-19 pandemic, some of the attractions, accommodations, or things to do on this list may be closed. Please ensure availability before making your decision.
*This post may contain affiliate links that may earn us a small commission at no additional cost to you. Affiliate links in no way inform the hotels, sights, products, or other recommendations included in our articles. All opinions and recommendations here are that of the attributed author.
READ MORE: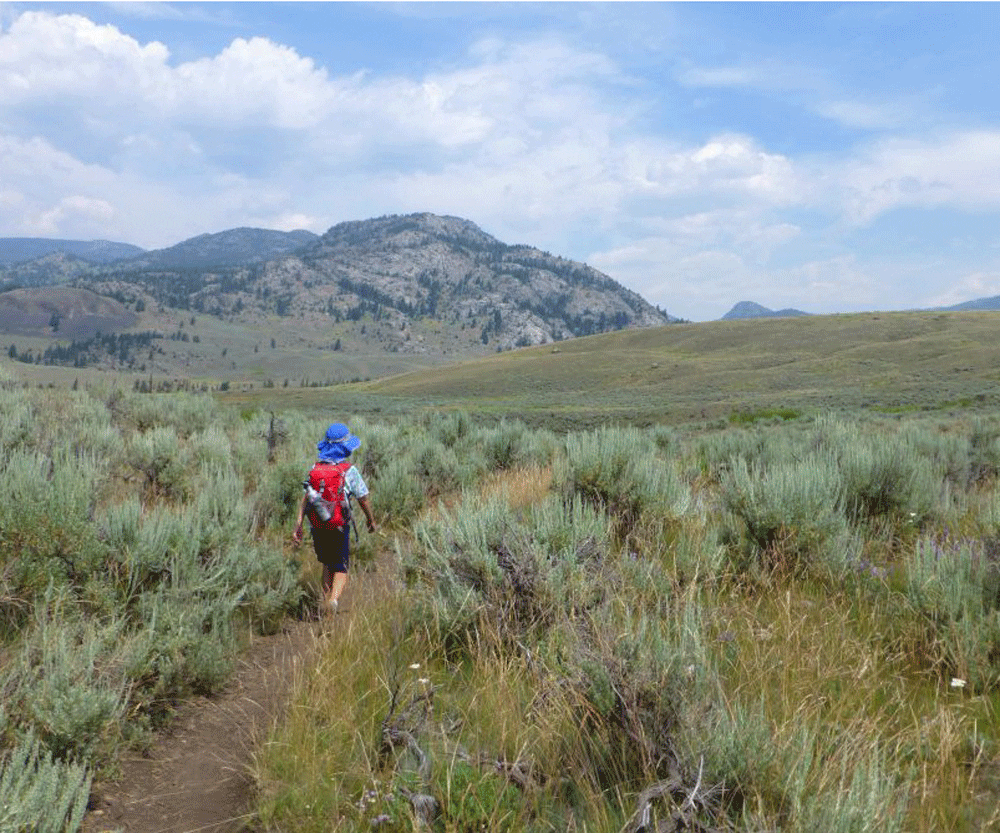 Everyone knows that Yellowstone National Park makes for a classic family vacation. Strolling the boardwalks...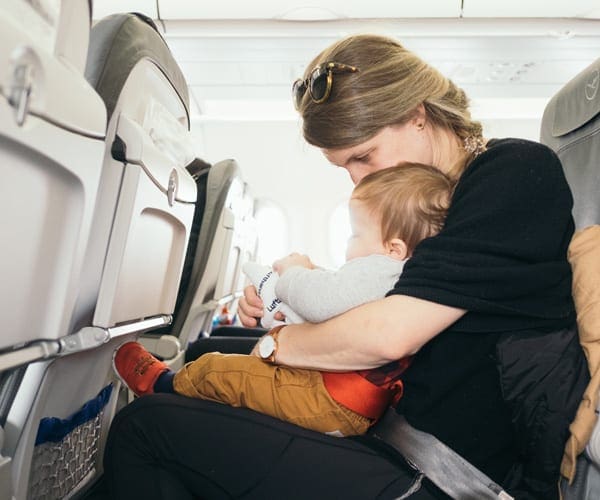 Families Who Love To Travel contributor Meghan Oaks provides her 10 best tips for your...