The Road to Hana is undoubtedly one of Maui's most famous attractions. With 617 curves the road twists and turns, each new vista beckoning travelers onward. Kids will love jumping out to explore any of the 10 waterfalls you'll see along the way. It takes nine hours of driving to complete the out and back trek to Hana, which is more than most families prefer with kids on vacation in Maui. Unfortunately, there's no Road to Hana loop you can drive to save time. So, instead of spending an entire day in the car, use the following itinerary and you can experience the best of Road to Hana with kids in a half-day. You'll still see some amazing sights, get a feel for the wild east-side of Maui and have an epic adventure.
Tips on How to Prepare for the Road to Hana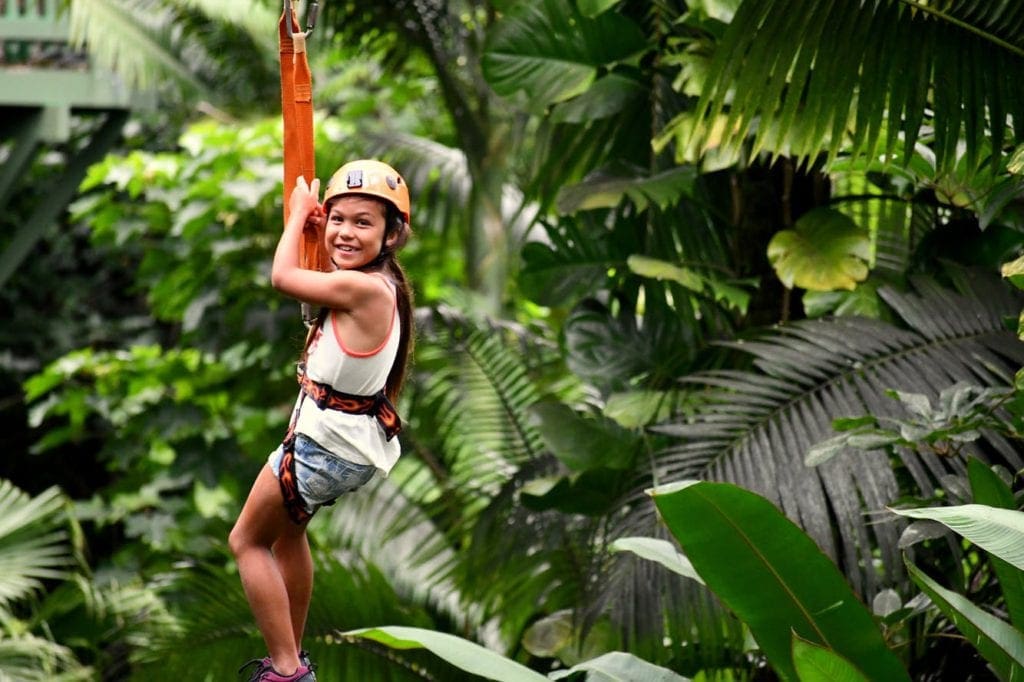 Items to Pack: Water, snacks, sunscreen, rain gear, towel, change of clothes, water shoes, and motion sickness medication.

Items to Download Before Departure: You won't have cell reception so download an offline map, music, and, the Road to Hana Tour from GyPSy Guide, which will narrate the iconic road as you drive.

Timing: This itinerary will take approximately 5-6 hours and give you plenty of time to enjoy each stop. It is not advised to drive the Hana Highway in the dark, so plan accordingly.

How to Navigate: The Road to Hana is marked with signs called "Mile Markers." You'll see these on most tourist maps and in the itinerary below so watch for the signs.

Tours: If you prefer to hop in with an expert who already knows the way to Hana, you can book one of the many guided half-day or full-day family bus tours.
Now you're ready for an awesome family adventure on the Road to Hana!
Reserve your Car Rental At AirportRentalCars.com here!
Stop #1 – Ho'okipa Lookout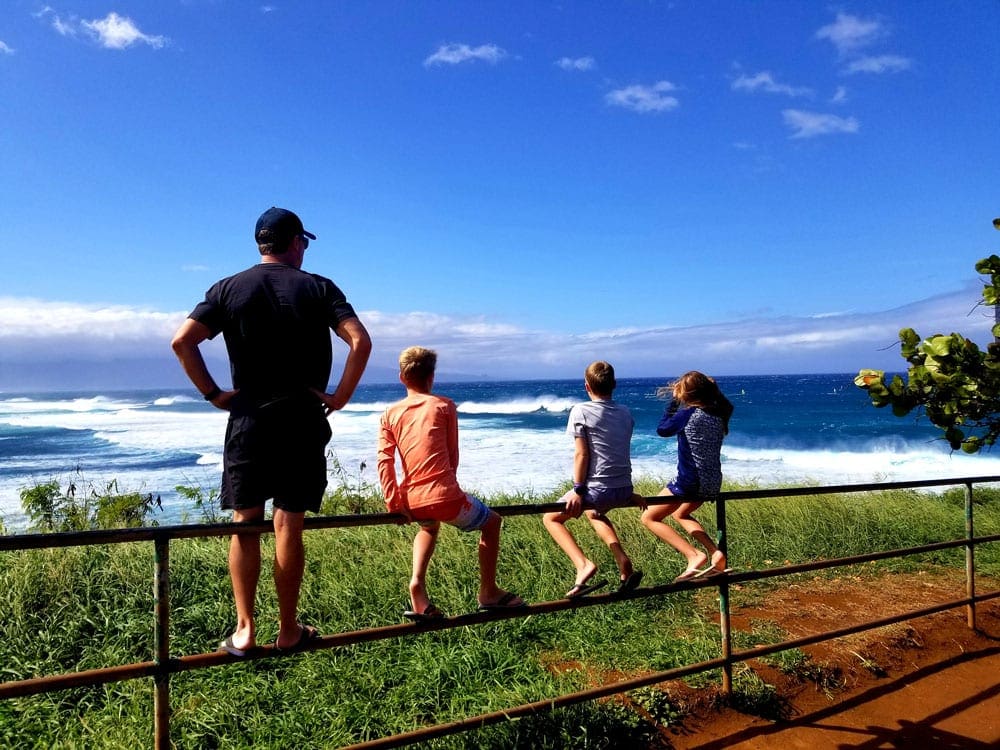 Just a mile or so beyond the town of Paia, you'll see a beautiful beach with gorgeous turquoise water. After you pass the beach, pull into the parking on the left side of the road for the Ho'okipa Lookout. If you're lucky, you'll catch a glimpse of Maui's most talented surfers and windsurfers effortlessly riding massive waves. Families can walk out to the rocks or down to the beach for a closer look at the action, but swimming is not advised because of large waves and strong currents.
Pro Tip: There's a porta-potty in the parking lot, a rare find on the Road to Hana.
Stop #2 – Twin Falls
Mile Marker 2 on the Road to Hana
Ready to see your first waterfall on the road to Hana? It's a 1-mile easy walk to Twin Falls, one of the most accessible waterfalls in Maui. Around Mile Marker #2 there's a bridge and to the right will be a dirt parking lot. You'll find Twin Falls Maui Farm Stand if you need some refreshment. The 1/2 mile path to the waterfalls begins just after you pass the farm stand. When it forks, travel left to the area called "Caveman Falls." Kids will love this Road to Hana stop because the waterfall looks like a prehistoric cave, complete with jungle vines and dripping water. Travel back to the fork and go right to discover a stream made for rock hopping and a waterfall perfect for jumping (be sure to check the water depth before leaping!).
Take time to explore, that's what your Half day adventure on the Road to Hana with kids is all about!
Pro Tip: Water shoes help with walking on slippery paths and wet rocks
Stop #3 – Rainbow Eucalyptus Trees
Mile Marker 6 on the Road to Hana
After you pass Mile Marker #6 keep your eyes up and to the left to spot the famous Rainbow Trees. These eucalyptus trees look like they've been hand-painted and belong in an art studio. The bark sheds annually, at different times, which creates unique rainbow markings. Pullover and take a family walk through the scenic grove, one of the few places you'll see these incredible trees. The rainbow eucalyptus species grow up to 250 ft tall and can live 150 years. Undoubtedly, they've been the backdrop for hundreds of selfies so don't forget to take your turn. And, kids on the Road to Hana will have fun climbing the trees, so it's a great spot to snap that perfect monkey photo as well!
Stop #4 – Waikamoi Trail
Mile Marker 9 on the Road to Hana
You'll see a sign on the right for the Waikamoi Trail, shortly after Mile Marker #9. This is a great spot to let kids on the Road to Hana stretch their legs. The .9 mile loop trail takes you through a bamboo forest where you'll see a variety of native trees and plant species. You'll feel like you're in the movie The Jungle Book as you pass swinging vines and step over tree roots, giving your family a taste of Maui's wild side. When you reach the top of the hill, a 200 ft rise in elevation, there's a bench with a view of the lush landscape if you need to stop for a snack. The path is well worn and not strenuous, unless it's wet and then you'll have some slip-n-slide muddy fun.
Stop #5 – Waikamoi Waterfall
Mile Marker 9 on the Road to Hana
Get ready to see another waterfall on the Road to Hana! Waikamoi Waterfall is located right around the corner from the nature trail so you won't have to travel far to wash off after your walk. Park before, or after, the bridge and make your way down the rocks to the waterfall. The amount of water pouring over the falls varies depending on if it's being diverted for farming. Regardless, there's a fantastic rope swing at the top of the falls. Give spectators your best Tarzan impersonation as you swing out and drop into the refreshing pool. For a little more adventure you can travel up the adjacent stream bed to reach the second set of falls. But, pay attention to dark clouds and rain to avoid flash floods. Waikamoi Waterfall should be on any Road to Hana itinerary as it's right off the road and easily accessible.
Stop #6 – Garden of Eden Arboretum
Mile Marker 10 on the Road to Hana
The Garden of Eden Arboretum allows visitors to soak in the spirit of Hawaii with 26 acres to explore. Wander around and enjoy the ocean views, picnic areas and waterfall overlooks. Also, you'll see the famous Keopuka Rock, which appeared in the opening scene of Jurassic Park. The family-friendly trails make the arboretum a great stop on the Road to Hana for kids of all ages. You'll find 700 labeled specimens along 2.5 miles of paths. See if you can guess which ones were donated by George Harrison of the Beatles. Hours of operation are 8 am – 4 pm, $15/adult, $5/child, and under 5 free.
Stop #7 – Halfway to Hana
Mile Marker 17 on the Road to Hana
The road will beckon you onward but at some point, you'll have to decide when to turn around. The official "Half Way to Hana" stop is Mile Marker #17 if you'd like to take a photo in front of the famous sign. At this point, if you're following the Half-day Road to Hana itinerary, it's recommended to turn around after the arboretum or the Half Way to Hana sign. However, if you want to keep going there's something new to see each mile!
Stop #8 – The Town of Paia
As you return to civilization hopefully your heart is full and you've had an amazing day exploring the wild side of Maui with kids. To conclude your adventure, the town of Paia offers a variety of restaurants for lunch, dinner, or a sweet snack. Paia Fish Market is where you'll find delicious fish tacos and, of course, fish and chips. Milagros Food Co.is Mexican dining with sidewalk seating. Mama's Fish House is one of the most notable restaurants on Maui but reservations are required in advance, as is nice attire. To reward your kids for their adventurous spirit stop at Artisan Ice Cream, Ululani's Hawaiian Shave Ice, or Tobi's Shave Ice for a special treat.
Worried about your upcoming trip? Purchase travel insurance today to ensure you can make any necessary cancellations without issues!
Road to Hana Activity & Tour Recommendations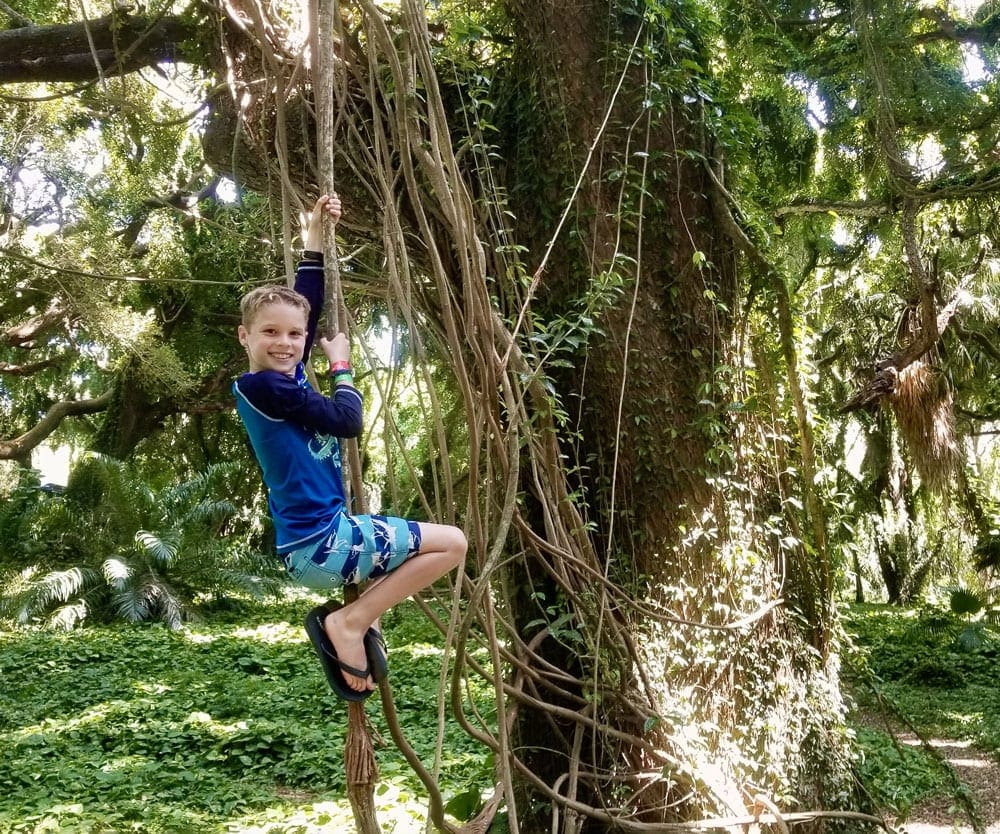 There is so much to see on the Road to Hana but, if you'd like to add a bit more adventure to this Half Day itinerary there are several tour operators that will give you a unique thrill. Jungle Zipline, by Mile Marker #3, offers 5 and 8 line zipline tours built into majestic trees, accentuated by arching swinging bridges. Rappel Maui, near the Garden of Eden Arboretum, Mile Marker #10, lets families on the Road to Hana make memories by repelling down waterfalls and exploring tropical cliffs. No experience is necessary and children over 10 may participate (check weight requirements). If you'd prefer a guided tour of the Road to Hana you'll find plenty of operators, such as Aloha Eco Adventures, that will take care of all the work and escort you to all the amazing sites.
Looking to book a family-friendly tour along the Road to Hana? Find great options using Viator today!
Happy Travels on the Road to Hana!
Driving the Road to Hana in Maui is an unforgettable adventure. We hope this Half Day Hana itinerary by our contributor, Emily Kapic, makes it easy for you and your family to make some incredible memories!
Find more from Emily and her family adventures on Instagram @Take5Travel!
Related: Best Family Adventures On Maui, Hawaii!
*Due to the COVID-19 pandemic, some of the attractions on this list may be temporarily closed. Please ensure availability before making your decision.
BOOK TOURS AND ACTIVITIES IN MAUI
*This post may contain affiliate links that may earn us a small commission, at no additional cost to you. Affiliate links in no way inform the hotels, sights, products, or other recommendations included in our articles. All opinions and recommendations expressed here are compiled from submissions submitted by the generous members of our Families Who Love To Travel community.
READ NEXT: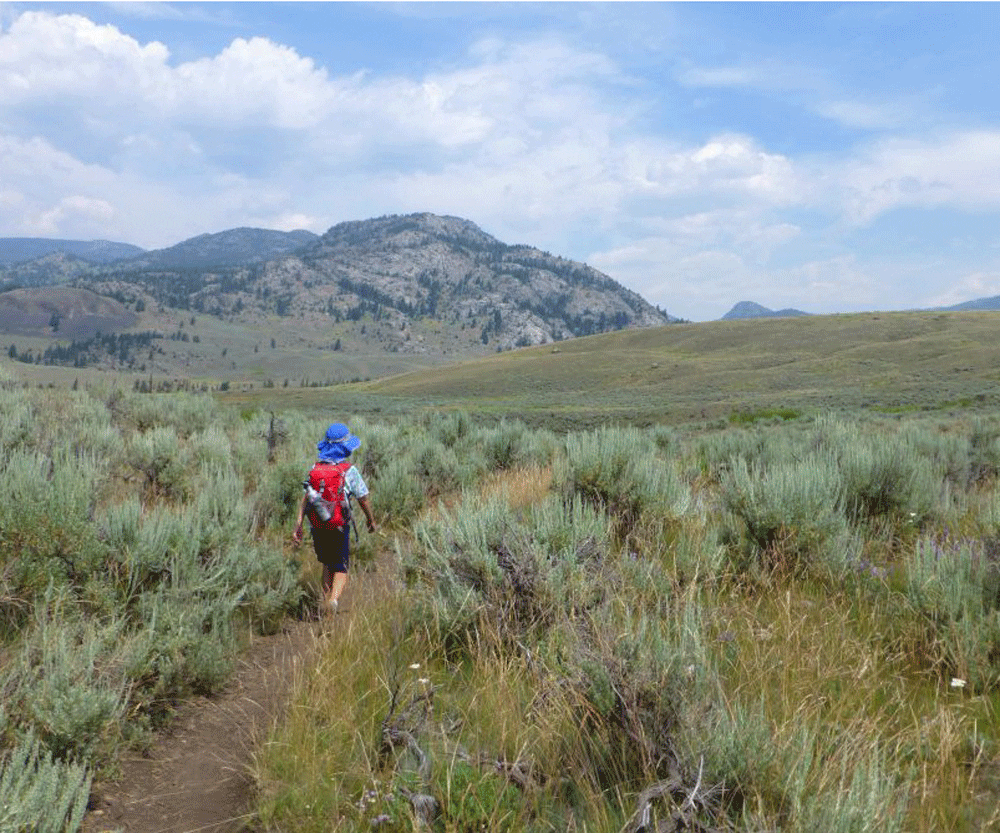 Everyone knows that Yellowstone National Park makes for a classic family vacation. Strolling the boardwalks...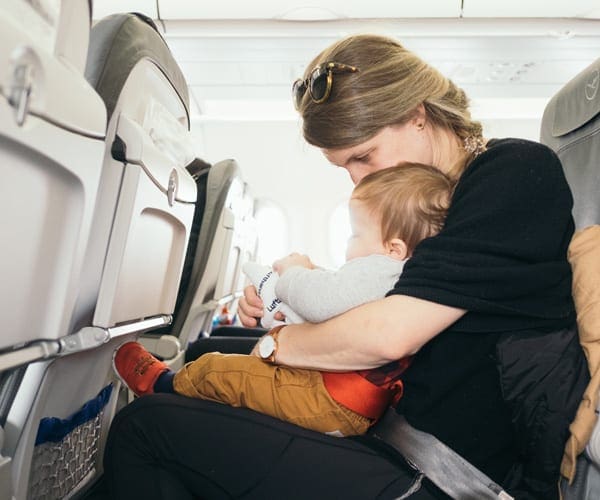 Families Who Love To Travel contributor Meghan Oaks provides her 10 best tips for your...