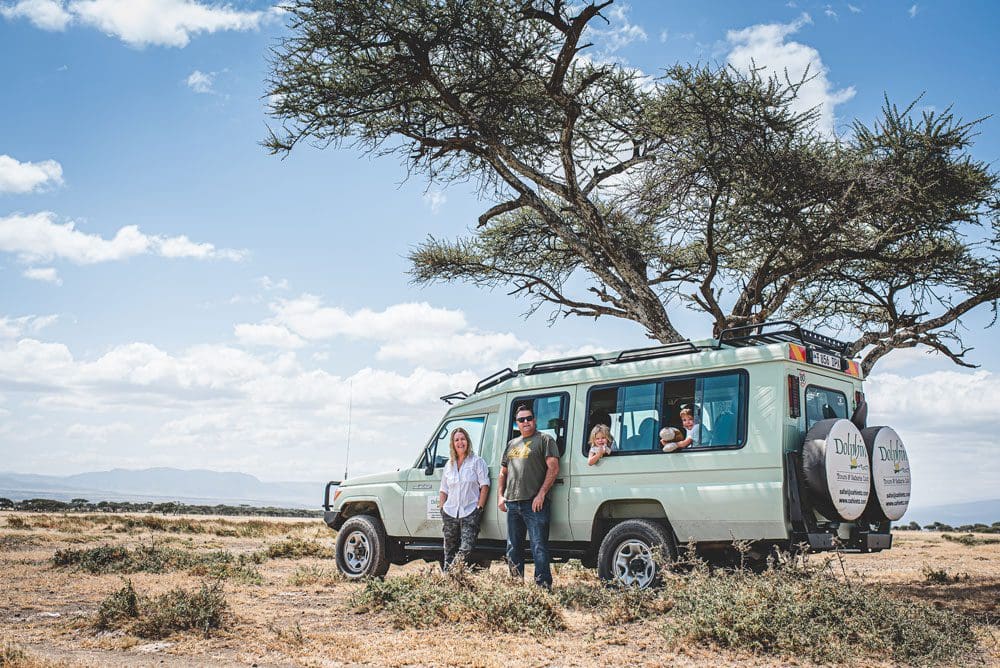 If you're searching for a 6-day safari itinerary in Tanzania for families, you're in the right place! Have you ever passionately dreamed about going somewhere, but second-guessed yourself, which caused you to almost miss the opportunity? Well, that's how I felt about an African safari. I'm happy to say I finally made that dream a reality with my kids! A little while ago, we embarked on a 6 night, 7-day adventure through northern Tanzania. We started in Tarangire National Park, then went on to Serengeti National Park and the Ngorongoro Conservation Area (inside a crater!). Along the way, we passed pristine valleys, wide-open spaces, and lots of fun animals! My family will truly never forget the smells, sunsets, and views, all seemingly straight from a fairytale. Please keep reading to learn more about our 6-Day Safari Itinerary In Tanzania For Families!
READ NEXT: 6 Exciting West Coast Safaris and Animal Parks for Families
What to Know Before You Go on a Safari in Tanzania with Kids
There are a few things to know before you visit Tanzania with kids. Firstly, you need a visa to enter the country, which is $100 per person (children have to pay this price as well). You can apply online before you go or you can purchase your visas at the airport upon arrival. Yellow fever vaccination is also required for all travelers arriving from, or have transited through, countries where yellow fever is endemic. Direct arrivals from non-endemic countries, including all countries in Europe and North America, are usually not required to show a yellow fever vaccination certificate. The Centers for Disease Control (CDC) provides additional information about recommended vaccines and medications for travelers going to Tanzania.
Malaria, a disease transmitted by mosquitoes, is common in Tanzania. There are several recommended preventative oral medicines and it's best to speak to your local travel clinic/doctor a few weeks or months before arrival. Common sense helps reduce the chances of being bitten by mosquitoes, such as the use of repellents and suitable clothing. My 5 and 6 year old did amazing with their daily medication. We called it their "safari pill," and it was very timely and easy for them to swallow. We got the prescription from their Pediatrician.
RELATED: 9 Best Bug Sprays And Lotions For Kids
What to Pack for a Safari in Tanzania with Kids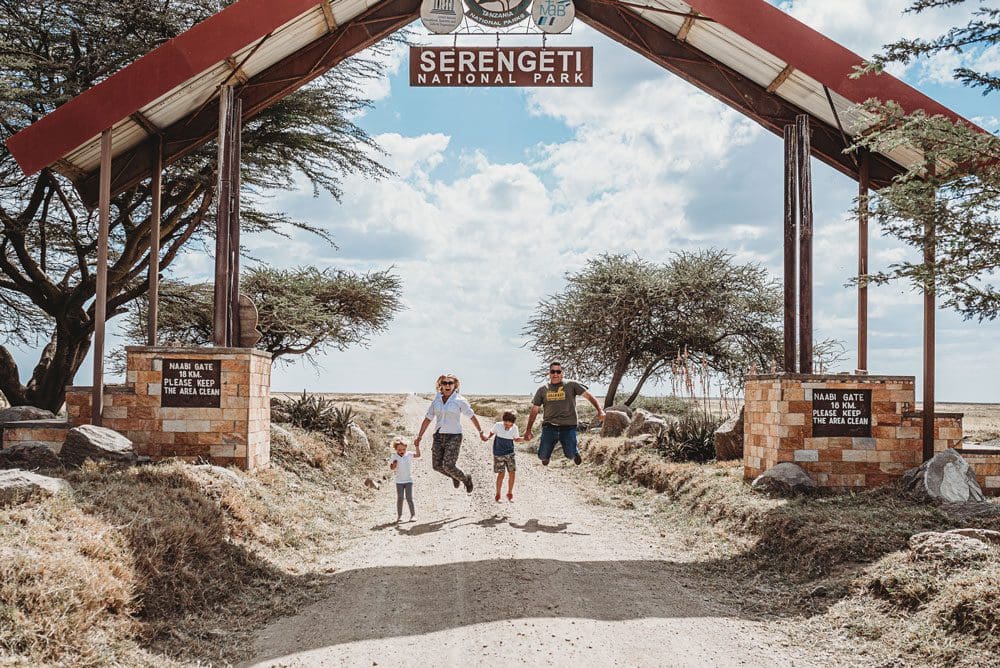 Families traveling to Tanzania with kids often wonder what to pack. On a safari, temperatures can vary from very hot during the day, to chilly at night and in the early mornings. Tanzanians are also conservative culturally, with a substantial Muslim population. Therefore, visitors are advised to respect local customs when in villages and towns. Consider bringing heavier jackets for early morning game drives and walks; perhaps sturdier walking shoes/boots; light-colored clothing as many insects such as flies and mosquitoes are attracted to darker colors, and clothes to blend in with nature. Ask your safari company if they provide binoculars. If they don't, you should bring some as well. Your safari company may also offer a recommended packing list, so ask about that too.
RELATED: A Comprehensive Guide on How to Travel with Kids
What to Expect on a Safari in Tanzania with Kids
Wondering what to expect on a safari in Tanzania with kids? For one, the days are long and there is A LOT of time spent in the vehicle driving. It's dusty, dirty, and there isn't much walking at all. Most of your time is spent in the vehicles. And, things are more expensive than you might think. Try not to overpack, as you will be moving from one lodge to the next every day. With that said, here's my itinerary and guide to taking a safari in Tanzania with your family.
Day 1: Tarangire National Park
First, you should book with a reputable provider. We booked with Dolphin Tours and Safaris and they were wonderful to work with. Most safaris will start in Arusha. From there, it's about a 2.5-hour drive to Tarangire National Park. Your tour company will have all your documents for entry (this will happen before you enter every park). We saw so much amazing wildlife during our journey through the park, from zebras to elephants (some babies!), lions, turtles, baboons, and more. We stopped for a boxed lunch at a designated picnic spot. I'm not sure if it was the excitement of the safari or what, but I enjoyed this park the most. It's not overly huge, so we didn't just drive and drive without seeing much. We really saw a lot as we drove around, and my kids had a great time too!
Where We Stayed
After Tarangire National Park, we headed toward our lodge, Maramboi Tented Lodge. We saw giraffes on the road and it blew me away. We weren't even in a park! Set on the banks of Lake Manyara, the lodge had great views of the gorgeous sunset over the lake. There was a beautiful pool too, but it gets very cold at night. Meanwhile, our room was an actual "tent" with canvas walls with zipper windows, complete with a shower, double sinks, and a water closet. We had three beds, a king for the adults and 2 twins for the kids. It was the perfect family room. You could see wildebeest and zebras roaming nearby! Buffet dinner and breakfast are also available. After breakfast, they had different options for packing lunch for the day's game drive. Finally, we checked out and hit the road for our next destination.
Day 2: Serengeti, Ngorongoro National Park, and Maasai Village
We had a very long drive from our hotel in Tarangire National Park to our hotel in the middle of the Serengeti. We drove right through Ngorongoro National Park (we will visit the crater in a few days). Just to drive through here, which is a must to get to Serengeti, you have to pay the park entrance fees. This adds to your cost. We spent the last 2 hours or so of our 10-hour drive game driving, so it was quite a long time in the car. Despite that, my kids did amazing! We saw a cheetah, leopard, crocodile, mongoose, hippo (my personal favorite!), among many other animals. Of course, we had a few stops along the way to break it up a little.
One was a visit to Maasai Village, which was a great learning experience for kids. Standing proud with their red blankets and painted shields, the Maasai people have become one of East Africa's more widely known symbols. Most of their traditions that date back to the 17th century are still going strong today. When we arrived, they greeted us with a traditional song and dance, along with a jumping contest. It's nearly impossible to beat Maasai in a jumping contest, but kids love trying! After, we visited the school in the community, then went inside a local home to learn all about their traditions.
Where We Stayed
After we visited the Maasai Village, we arrived at our lodge, Kubu Kubu Tented Lodges. Luckily, it was evening, just in time to see a stunning sunset over the Serengeti plains and the big beautiful full moon! Our accommodations here were terrific as well. Again, we had another wonderful family room with 3 big beds for all of us to sleep very comfortably. We also had an amazing outdoor shower and a beautiful freestanding bathtub inside. While we only spent one night here, I wish it were more.
Day 3: Lions, Cheetahs, and Wildebeest in the West!
We spent the third day of our safari itinerary in Tanzania for families driving around the center of the Serengeti. We saw lions, cheetahs, gazelles, impalas, zebras, giraffes, elephants, buffalo, and so much more. In the evening, we made our way to the west corridor to catch the wildebeest migrating. It was pure magic! Honestly, there isn't a lot in the west when it's not migration season, so feel free to skip it. But if it's the time of year for migration, it's a must! The Great Wildebeest Migration is the largest animal migration in the world. Every year, more than 2 million animals (wildebeest, zebra, and gazelle) migrate in a clockwise direction across the ecosystems of the Serengeti (Tanzania) and the Masai Mara (Kenya). Our car was surrounded by wildebeest three times over the course of three days. I'm talking thousands of them, all around us!
Where We Stayed
We stayed in the west for 2 nights while we explored everything it has to offer. Our double-family accommodation at Lahia Tented Lodge was huge! Overall, I'm so happy we spent two nights here. You spend a lot of money to stay in these wonderful lodges during a safari itinerary in Tanzania for families, but you don't really spend much time at them. You just don't get to enjoy the lodges as much as you may think. That's why I would recommend saving money and staying in less expensive places (not that there are many "cheaper" options inside the national parks).
Day 4: More Family Fun in the Serengeti
On our fourth day in the Serengeti, we got an early morning start. We saw so many animals, such as lions, elephants, crocodiles, hippos, etc. However, since we had been driving a lot, we decided to return to the lodge earlier than usual. Our double-family accommodation at Lahia Tented Lodge had an amazing infinity-edge pool right next to the Serengeti plains. There's nothing better than a dip in a cold pool after a dusty, hot day of game driving, especially with a view like this! After dinner, the lodge hosted a full moon campfire, fun for the entire family. What a perfect way to end the day!
Day 5: Last Day in the Serengeti Before Ngorongoro
Imagine a young lion gracing your presence and striking the perfect pose. Or seeing a whole family of giraffes staring you in the eye. Thousands of wildebeests walk together as they migrate, plus an entire zebra family is cautious around hunting lions. Well, that's what we saw on day 5 of our safari itinerary in Tanzania for families! We drove around for a few hours as we made our way back to the center and finally exited the park. As I mentioned before, you have to drive through Ngorongoro National Park to get to Serengeti and again when you exit. Each time costs entrance fees, just to drive through. Plus, the actual day you do visit Ngorongoro. This adds up, not to mention the endless hours and hours in the car! Knowing this now, I would have looked into flying in and out of Serengeti to compare rates.
Where We Stayed
Before heading to the Ngorongoro Crater, we made our way to Ngorongoro Farm House, where we stayed for two nights. When we arrived, it was still early in the evening, so we were able to walk around the grounds before sunset. This place was so much different than the other places we stayed. It's located on a coffee plantation, and we were able to take a tour to learn about their methods of coffee bean production. They also grow all their own vegetables and use only their vegetables for their menus. How delicious!
Day 6: Ngorongoro Crater
The Ngorongoro Conservation Area of Tanzania houses the Ngorongoro Crater. This highly visited African attraction is the world's largest inactive, unbroken, and unfilled volcanic caldera. When it was a volcano, it's thought to have been similar to Mount Kilimanjaro, one of the world's highest mountains. We spent all day searching for a rhino to complete our "big 5 list". We finally found one way in the distance, hiding in the tall grass to escape the winds in the crater. Within this caldera, you'll also find 500 bird species. Ostriches, kori bustards, secretary birds, hammerlock beds, flamingos, storks – we saw a bunch of them! At around 3 in the afternoon, we went back to Ngorongoro Farm House for our last night. The next day, we finally got to sleep in and relax a bit before heading back to Arusha after lunch. Our drive back was long and bittersweet.
Thoughts on Lodging in Tanzania with Kids
Are you wondering about family-friendly lodging in Tanzania? There's almost every level of accommodations in the area, ranging from camping in tents while traveling with a chef to endless high-end luxury. It all depends on your budget. All of our mid-range accommodations were with the same company, so we received a discount for booking. Pending your level of service, your price may go up or down. So, you can see how the prices add up. There are a lot of luxury activities in the area that may or may not be in your budget, either, For example, there's a sunrise hot air balloon ride in Serengeti, with no discount on children. It looked amazing, but was ultimately out of our budget. Overall, we're very budget-conscious travelers, and this is the most we've ever spent on a week-long vacation. But the trip was worth every penny!
RELATED: 25 Best Travel Hacks To Plan Your Next Family Vacation
Happy Travels!
We hope you liked this 6-Day Safari Itinerary In Tanzania For Families by FLT Contributor Lindsey Leatham! It's truly the trip of a lifetime and something every family should enjoy at least once! So have fun on your animal safari with kids!
You can find more from Lindsey and her family adventures on Instagram @suitcasesanddirtyfaces. Unless otherwise noted, all images were provided by and belong to Linsey Leatham.
RELATED: Best Weekend Getaways From Dubai For Families
*Due to the COVID-19 pandemic, some of the attractions, accommodations, or things to do on this list may be closed. Please ensure availability before making your decision.
*This post may contain affiliate links that may earn us a small commission, at no additional cost to you. Affiliate links in no way inform the hotels, sights, products, or other recommendations included in our articles. All opinions and recommendations expressed here are compiled from submissions submitted by the generous members of our Families Who Love To Travel community.
READ NEXT: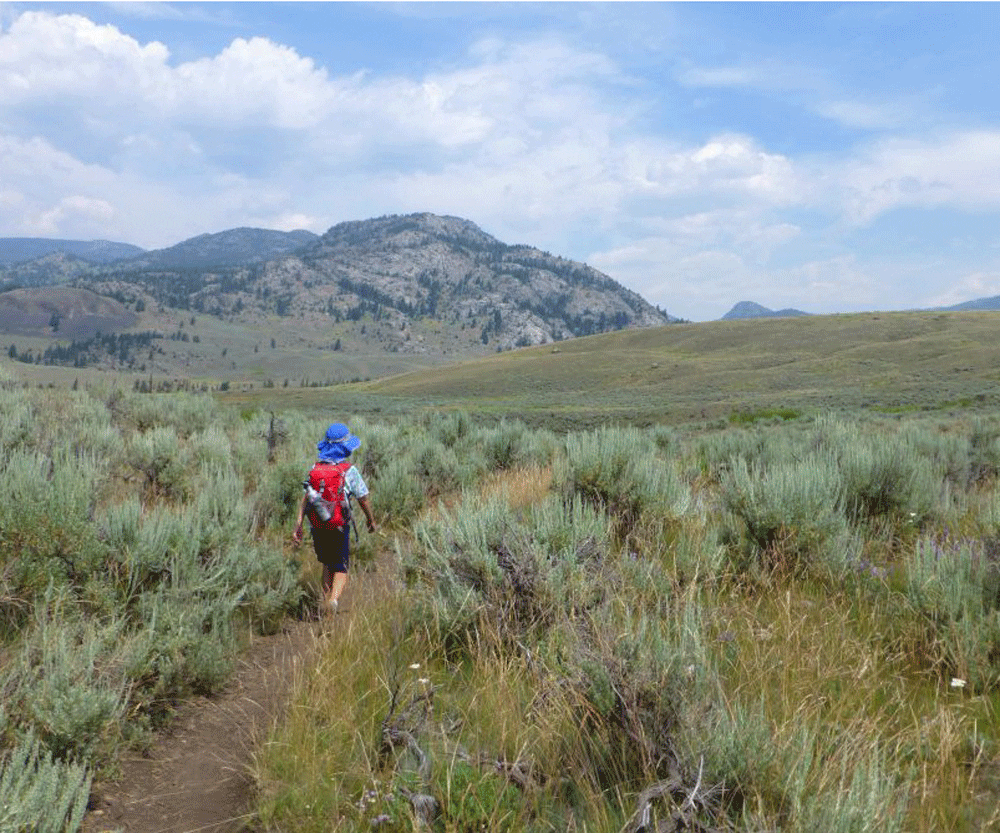 Everyone knows that Yellowstone National Park makes for a classic family vacation. Strolling the boardwalks...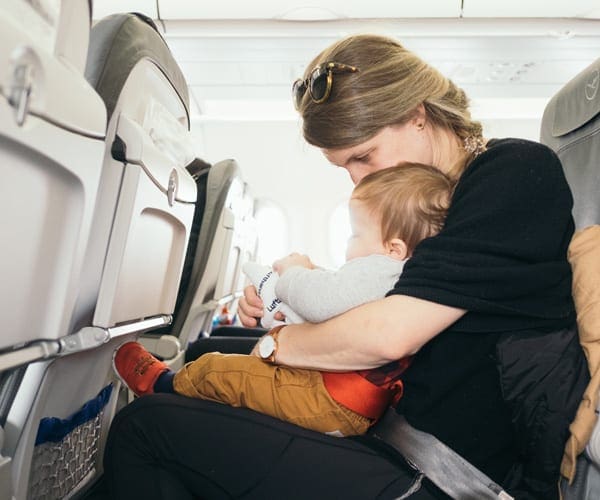 Families Who Love To Travel contributor Meghan Oaks provides her 10 best tips for your...