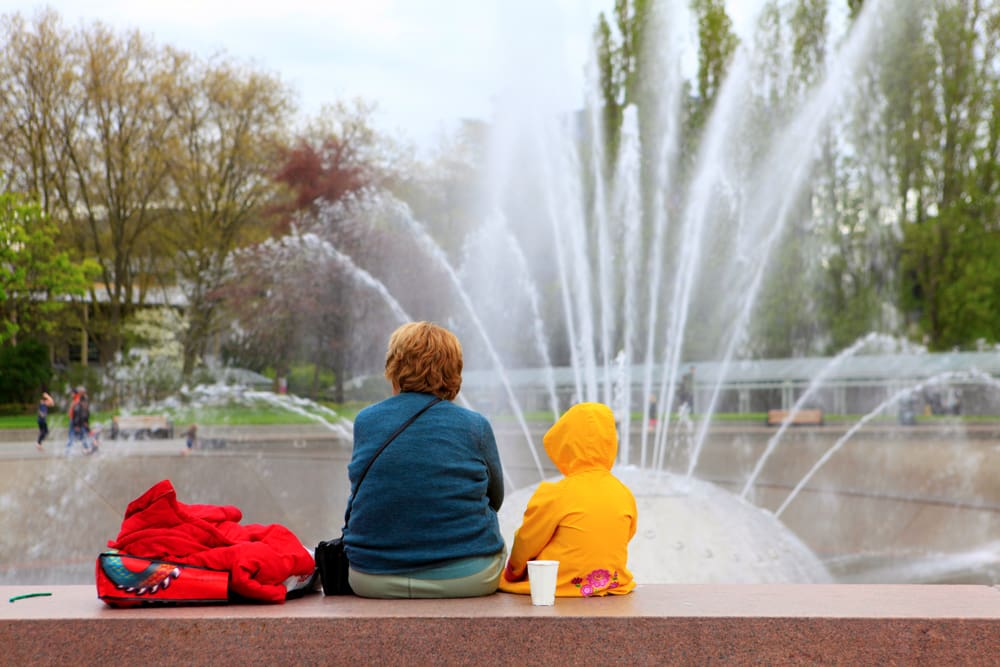 Take your next adventure with kids thanks to this 3-day Seattle Itinerary For Families! Known for its towering mountains and as the birthplace of Starbucks, this laidback Washington city offers options for visitors of all ages. Be prepared to fall in love with the "Emerald City's" winding streets and charming neighborhoods. Many parents are surprised to discover you can actually tackle some of the city's best sights in just a weekend! While a long trip to Seattle is great, it's completely possible to see some amazing attractions in just a few days. So, if you need advice on a weekend in Seattle with kids, keep reading for our 3-Day Seattle Itinerary for Families. We even include hotel suggestions, along with what to see in Seattle in 3 days for families! 
Finally, if you're driving to Seattle, but want to ditch the car in the city and utilize Seattle's fantastic public transportation, check out these convenient and inexpensive Seattle airport parking options for your vehicle.
Day 1: Starbucks, The Space Needle, & More Family Fun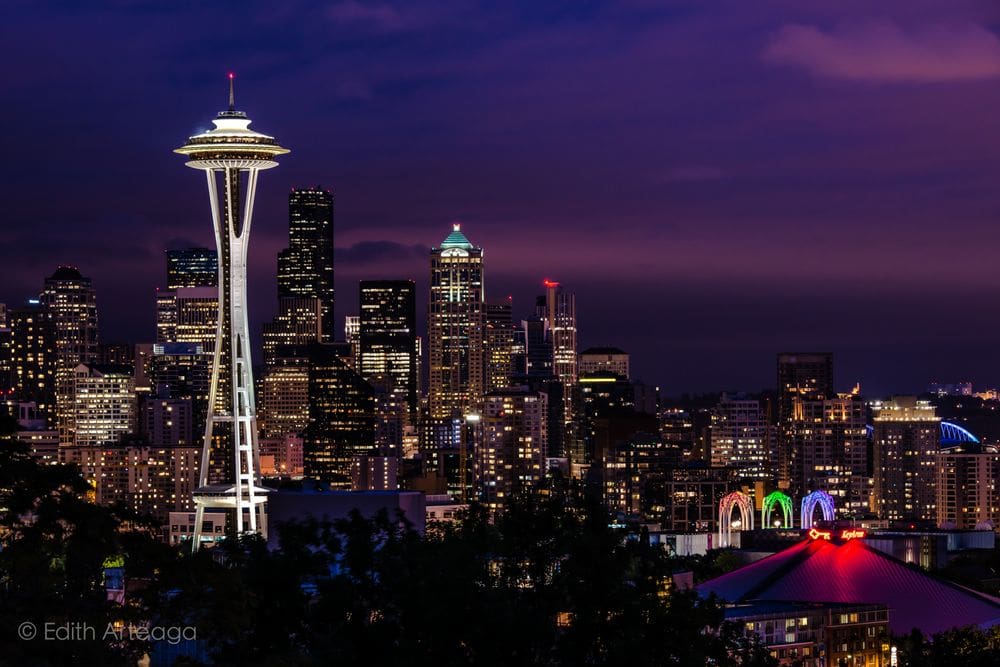 Seattle's love for coffee is legendary, so it's no wonder Starbucks was born right here 50 years ago. Head to Starbucks Reserve Roastery on your first day to try a unique coffee, paired with delicious fresh-baked Italian goodies from Princi. You can even book a tour and learn about the process of roasting coffee beans. After breakfast, head to Lower Queen Anne to visit the Seattle Center. First things first, stop at the Space Needle, one of the most recognized symbols in the city. Built for the World's Fair in 1962, this unique structure offers the chance to enjoy the best views of the city and part of Puget Sound. In fact, you can even see Mount Rainier on a clear day! It also underwent renovations work a few years ago. Now, you can enjoy unobstructed views with the newly installed glass walls and even glass floors.
Then, kids will love how fun it is to ride the historic Monorail from downtown Seattle. When you have 3 days in Seattle with kids, it's riding the Monorail is a fantastic adventure, especially on rainy days. At the Seattle Center, you can also find the MoPop, or Museum of Pop Culture. Hendrix, Nirvana, Pearl Jam, Guitars Gallery, Science Fiction, and Horror Movies are some exhibits you can enjoy here. Admire the most surprising artifacts from some of the most famous musicians and bands. If you want a hands-on experience, the Sound Lab is the right place to explore the tools of rock 'n' roll through drums, electric guitars, samplers, mixing consoles, and more. Right before you decide to visit, check out its seasonal exhibitions. Certainly, it's one of the best things to do in Seattle with kids!
Consider Adding the Following to Day 1
Next, the Chihuly Garden and Glass Museum provides the perfect setting to enjoy Dale Chihuly's outstanding artwork. Older kids or teens will particularly love this Seattle attraction. For lunch, you can enjoy the menu at the Chihuly's Collections Café or the Culture Kitchen Café by Wolfgang Puck at MoPop. A few steps from there, you'll also find the Pacific Science Center, one of the best attractions in Seattle for families traveling with young kids. This place offers hands-on activities and the chance to experience IMAX! Other activities you may combine with your first-day itinerary include Kerry Park, located on a hill in Queen Anne's beautiful neighborhood. It has an almost 180-degree view of the city and Puget Sound. What a great spot for a family picture during your 3 days in Seattle with kids! At the end of the day, stop at any of the cute restaurants in Queen Anne.
Pro Tip: With 3 days in Seattle with kids, it's highly recommended you get a Seattle City Pass, which includes access to some of the best Seattle attractions for families.
Day 2: Pike Place Market, Golden Gardens Park, Ballard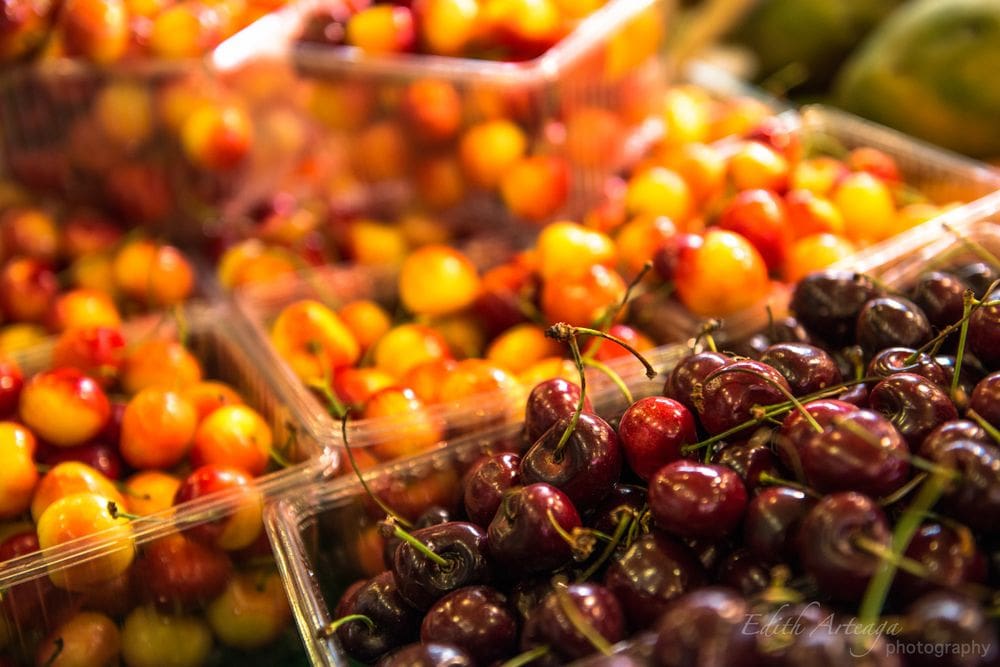 Pike Place Market is a mandatory stop when visiting Seattle with kids. In operation since 1907, this popular marketplace represents the essence of the city. From food to the most traditional Seattle items, you can find everything in this one place. Stop at the Pike Place Fish Market and get some products packed or shipped to your home. Then, grab breakfast at Le Panier, which offers authentic French baked goods. Or, Indi Chocolate for a hot drink menu, including a good cup of coffee. They also offer chocolate-making classes kids may enjoy. Honest Biscuits is a must for some of the best biscuits around!
After you're done eating, take your time to walk around. Explore the Lower Level shops, fish markets, crafts shops. Enjoy the flowers and fruit stands, since there are plenty of very unique businesses. You can also munch on many delicious snacks like shrimp cocktails from the fish shops, deli cones, and authentic gelato. DeLaurenti offers delicious deli cones. Don't forget to stop at the very first Starbucks location! For lunch, visit Beecher's Handmade Cheese or Pike Place Chowder for Seattle's famous clam chowder.
Consider Adding the Following to Day 2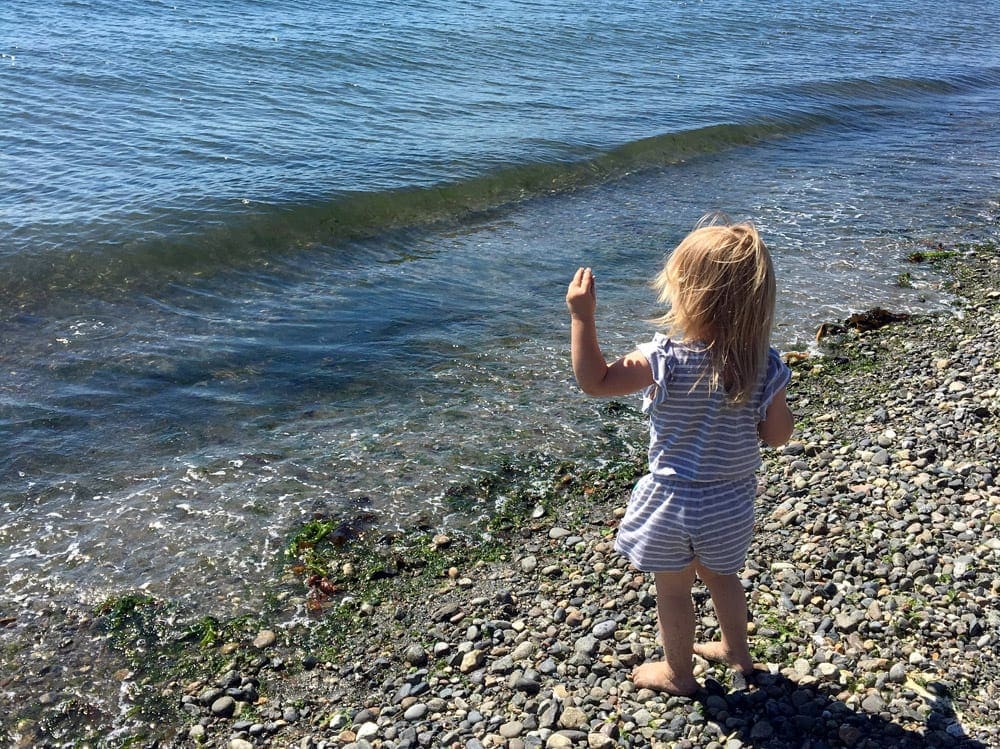 The second part of your 3-day Seattle itinerary for families doesn't have to end there. In the afternoon, head to Ballard and visit the National Nordic Museum, located around 5.5 miles from Pike Place Market. Though the exhibitions are rather small, they're very interesting and may be appealing to children who love history. You can also taste Scandinavian cuisine at its Freya Café. Afterward, head to Golden Gardens Park at the end of the day so you can witness the sun going down behind the Olympic Mountains. It's a picturesque setting along the coastline, perfect for exploring or taking a short stroll. Ballard's history and culture are very rich, so take time to look around this interesting neighborhood and enjoy its unique vibes as well. Plenty of great coffee shops, restaurants, and bars line the streets. Some recommendations for families include Asadero Steak House and Gracia Cocina Mexicana.
Day 3: Seattle Aquarium, Woodland Park Zoo, Olympic Sculpture Park
Still wondering what to see in Seattle in 3 days for families? L'Experience Paris is the perfect place to start the last day of your 3-day Seattle itinerary for families. From French pastries to hot breakfast, coffee, and a nice selection of teas, you'll feel ready for a great day. For this day, you can choose to stay within the city and choose from popular options such as the Seattle Aquarium, where kids can get up close to Puget Sound's sea life. Animals lovers can't miss Woodland Park Zoo.
Then, creative kids will love a visit to the Olympic Sculpture Park, located right along the waterfront. If you're not sure you can fit all this in and would prefer a short visit, take kids to see the Amazon Spheres, a funky architectural structure located at Amazon's headquarters. On weekends, it even has an indoor garden to explore. Or, ride Seattle's Great Wheel. Again, get ready for breathtaking views of the city and beautiful Mount Rainier. Kids will surely find both stops very impressive!
Consider Adding the Following to Day 3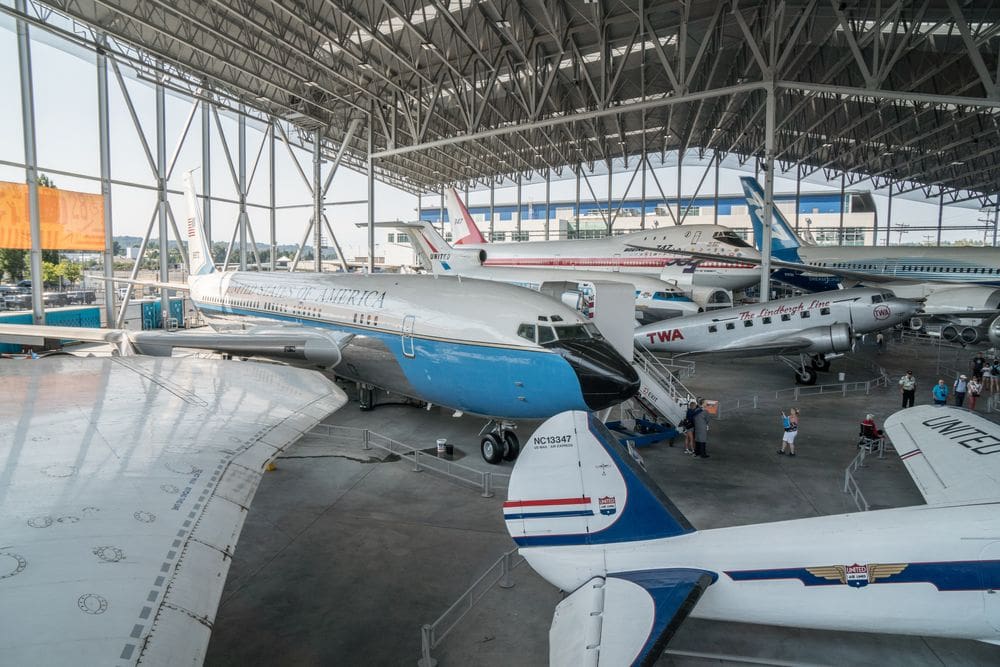 For a different perspective, visit Alki Beach and enjoy the city views from the opposite side of Elliot Bay. Save yourself the long drive and take the King County water taxi from Pier 50 at Seattle's Waterfront. If you visit at the end of the day, remember to reserve a table at Salty's Seafood and see the city lit up. Right on the water taxi dock, you'll find another more budget-friendly option, Marination Makai. If you'd rather see more museums, you can do that instead. Or, aspiring pilots will love exploring replicas at the Museum of Flight! As a complement, visit the Future of Flight Museum by Boeing and also learn how airplanes are built. Certainly, this is one of the best things to do in Seattle with kids, especially if you have aviation enthusiasts in your family!
If parents are craving some wine or beer afterward, Seattle is home to hundreds of breweries and wineries, some of which are family-friendly. For winery experiences outside of Seattle, visit Woodinville. Home of famous wine brands and emerging names, experience responsible wine tasting in this beautiful area. Plus, it's just 25 minutes by car, making it an easy addition for your 3 days in Seattle with kids.
Optional: Take a Family Day Trip
If you have extra time on your weekend in Seattle with kids and want to head out of the city, embark on one of these fantastic day trips from Seattle with kids!
Leavenworth
If you want to see Washington beyond Seattle, you could also choose to take a short day trip. Drive 2.5 hours west and you'll come upon the beautiful Bavarian black forest. Leavenworth is a Bavarian-style village located in the Cascade Mountains. It's especially popular during the Christmas holidays, where families can see the charming town lit up with colorful lights. Regardless of what time of year you visit, take a walk through town to see incredible windows filled with vibrant flowers, buildings with classic German timber accents, and friendly faces waiting to welcome your family! Families will also find a ton of activities for kids of all ages in Leavenworth. Go hiking at Lake Wenatchee State Park, browse quaint boutiques, and even take a zip-lining adventure! When you get hungry, choose from classically styled beer gardens, as well as other tasty eating establishments in Leavenworth.
Mount Rainer National Park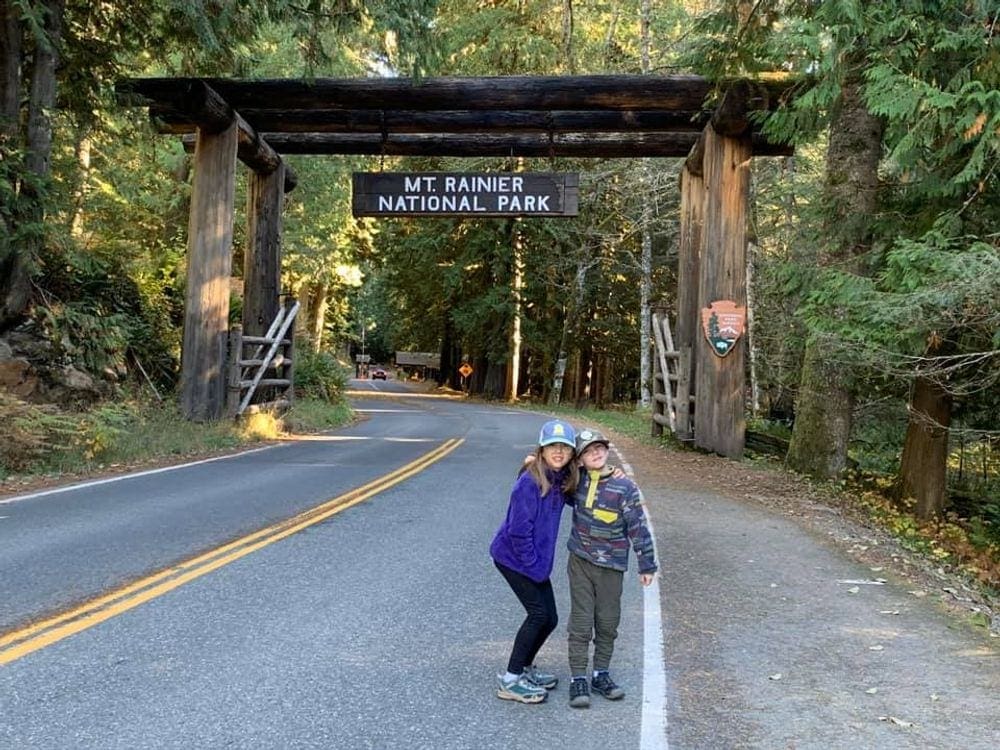 Or, take an adventure into nature on your 3-day Seattle itinerary for families. Wake up early, grab breakfast, and drive to Mount Rainer National Park, about an hour and a half from Seattle. Along the way, save time to stop at the Northwest Trek Wildlife Park. Kids will love spotting animals in the huge, free-roaming area, featuring elk, bison, moose, caribou, and more. There's even a special kids' trek where little ones can climb, jump, and make friends. Once you reach Mount Rainer National Park, take at least a few hours to see the sights. Luckily, there are kid-friendly trails throughout the park! The mountain views from the 1.1-mile, relatively flat Nisqually Vista Trail can't be beat. For an equally gorgeous view, take the easier, 0.8-mile Skyline Trail to the Myrtle Falls Viewpoint. The Narada Falls Trail is a slightly longer and moderate hike for older kids.
Pro Tip: Mount Rainer charges a fee per car to enter unless you have an annual pass.
Seattle Hotels from $76 – Hotel Deals | Travelocity
Where to Stay in Seattle with Kids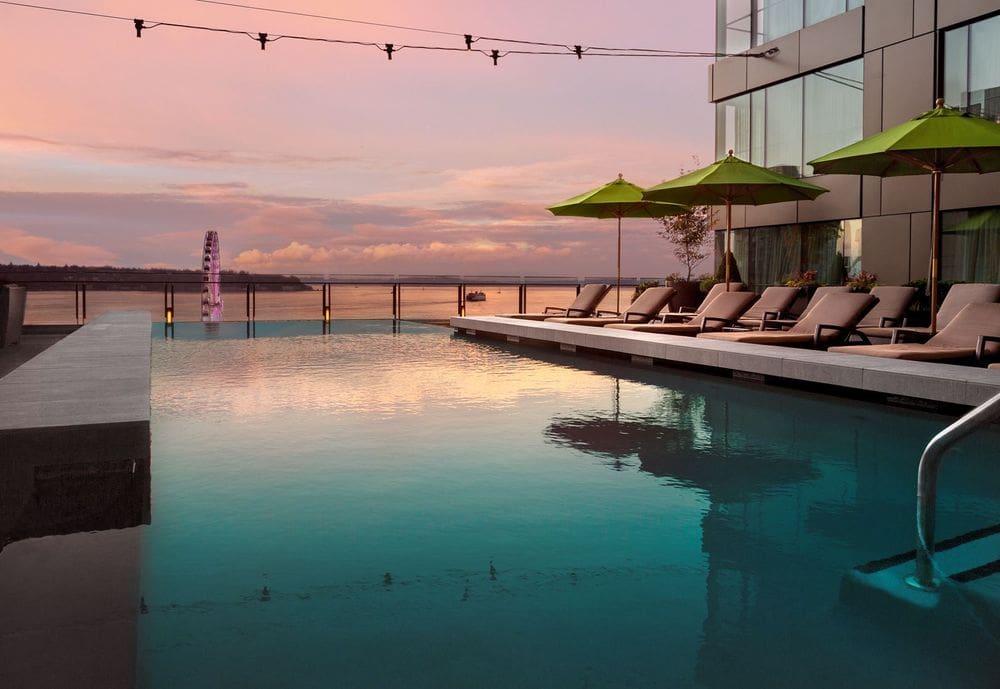 Wondering where to stay in Seattle with kids? Firstly, Fairmont Olympic Hotel – Seattle puts you near some of the best things to do in Seattle with kids. Plus, they offer babysitting services, as well as other amenities like kids' menus and children's bathrobes. Then, the Sheraton Grand Seattle offers standard rooms and suites, as well as a pool and fitness center. The Hyatt At Olive 8 is perfect for 3 days in Seattle with kids. Not only are you within walking distance of Pike Place Market, but they also have a pool, fitness center, and spa.
In addition, Silver Cloud Hotel – Seattle Stadium is a great option for families who want to be near the sports stadiums with options for standard rooms and suites. Finally, the Four Seasons Hotel Seattle offers on-site dining, an infinity pool, a spa, and a special welcome for children. Find more options by reading about the Best Hotels In Seattle For Families (Including Pools Or Kitchenettes).
Or, check sites like Vrbo or Airbnb for home rentals! Neighborhoods like Seattle Waterfront Area, Queen Anne, Magnolia, Ballard, Fremont, and Alki Beach are ideal for families. Then, on the Eastside, Mercer Island, Kirkland Waterfront, and Bellevue make for a beautiful home base when visiting Seattle with kids.
Top 50 Seattle Vacation Rentals | Vrbo.com
Happy Travels!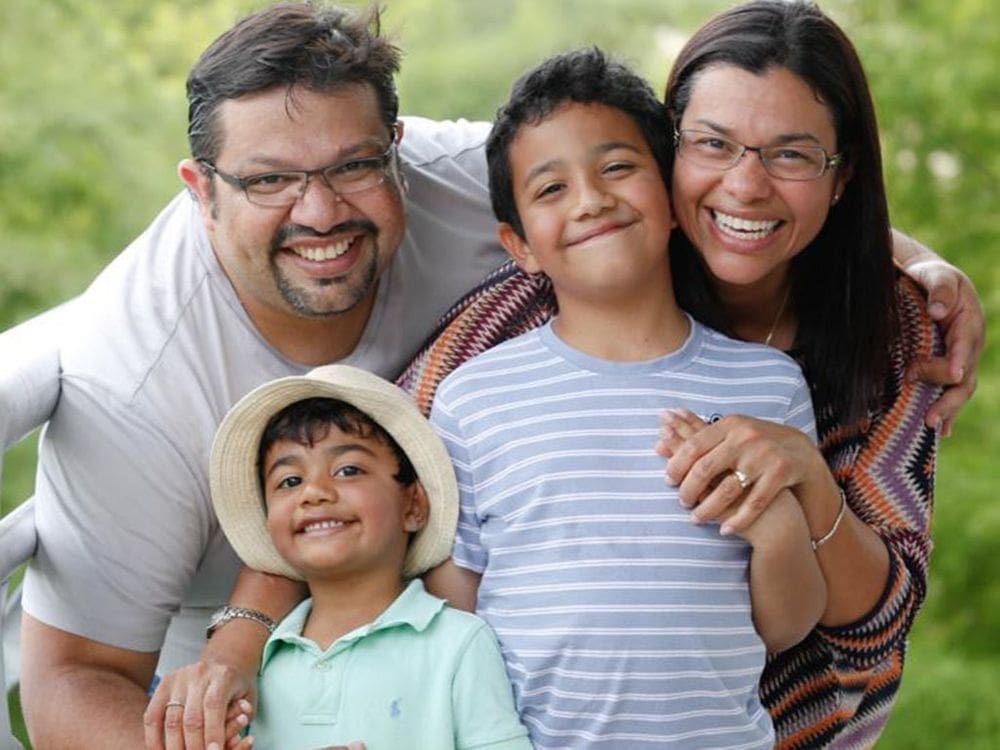 Remember rain or shine, Seattle and its surroundings always offer the best travel experiences adapted to your taste, any time of the year. We hope you liked this 3-day Seattle itinerary for Families by our contributor Edith Arteaga-Medina! Whether you're spending a weekend in Seattle with kids or are on a more extended adventure, we're sure you'll find plenty to do in this magical city. Enjoy seeing Seattle with kids!
Find more from Edith and her family adventures on Instagram @4_for_travel.
*Due to the COVID-19 pandemic, some of the attractions, accommodations, or things to do on this list may be closed. Please ensure availability before making your decision. 
*This post may contain affiliate links that may earn us a small commission, at no additional cost to you. Affiliate links in no way inform the hotels, sights, products, or other recommendations included in our articles. All opinions and recommendations expressed here are compiled from submissions submitted by the generous members of our Families Who Love To Travel community.
READ NEXT: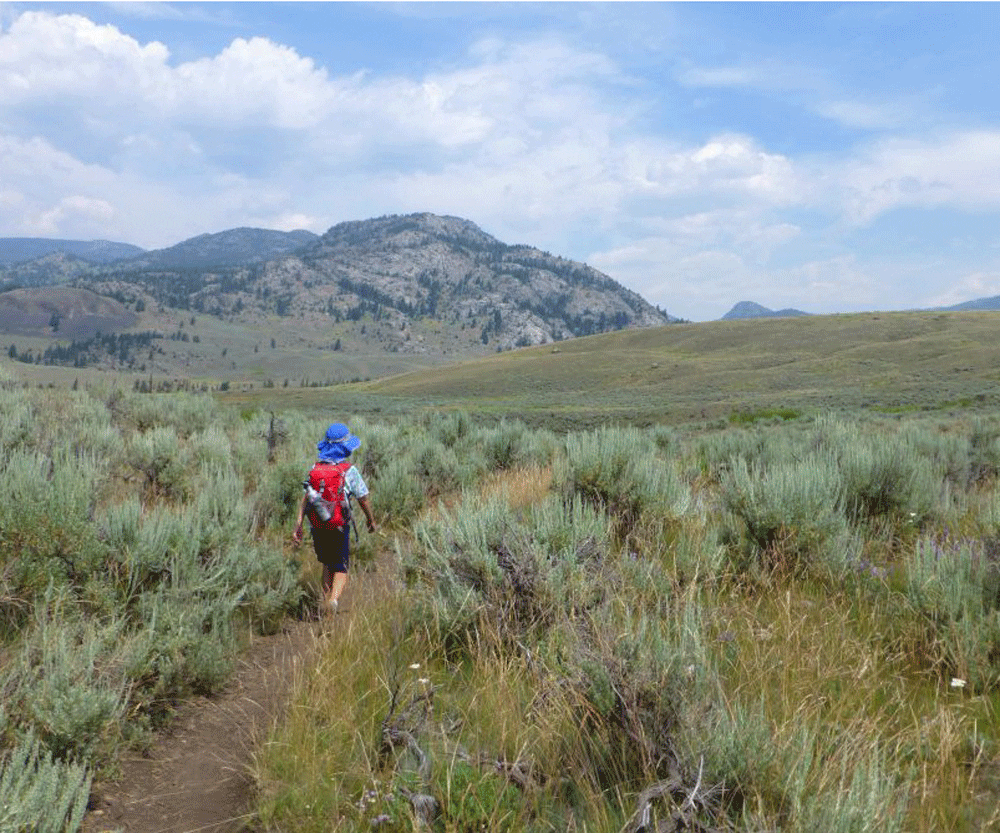 Everyone knows that Yellowstone National Park makes for a classic family vacation. Strolling the boardwalks...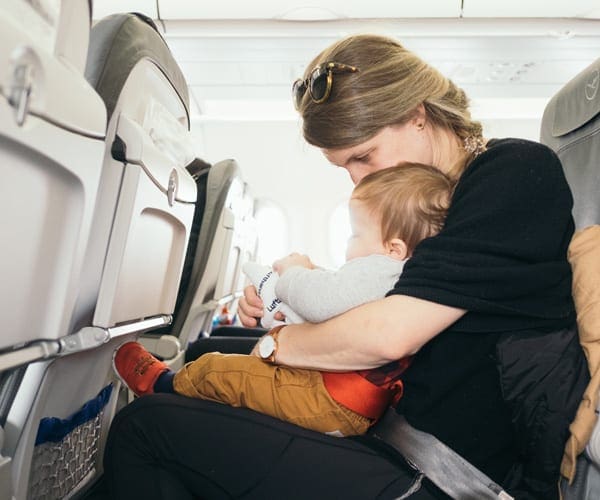 Families Who Love To Travel contributor Meghan Oaks provides her 10 best tips for your...