What are the best things to do in Seattle for families? From Portland to Vancouver, my countless visits here have ignited a love-story between my family and the Pacific Northwest. There is just something very special about this part of the world! Maybe it's the panoramas of the Pacific Ocean, foodie culture, or delicious coffee. Nevertheless, you'll find my family traveling here every chance we get! Seattle with kids is a vibrant and unique experience. In fact, there are so many best things to do for families in Seattle, you may need a little help planning an itinerary. Between fantastic museums, beaches, hiking, food, and unparalleled selections of wine and coffee, you can't go wrong with a family vacation here! Through my own various trips, I have compiled my family's list of the 6 Best Things to Do In Seattle for Families. I hope they inspire a wonderful family adventure to the Emerald City!
RELATED ARTICLE: Best Hotels In Seattle For Families (Including Pools Or Kitchenettes)
Pike Place Market
Pike Place Market is a must-visit Seattle destination! Sights, sounds, and shops here provide endless opportunities to explore while in Seattle with kids. It is located near the historic area of the Seattle waterfront. Kids of all ages will definitely love the electric and funky vendors selling everything from art to food to gorgeous flowers! (You name it — they probably have it!) Our daughter enjoyed watching the Pike Place Fish Market vendors throw fish and sing, an iconic experience to see people truly having fun at work. Depending on the season, the market also offers a lot of great produce (think rainier cherries) and stunning flower bouquets. Additionally, there are a number of places to dine-in and out of the market, whether it's time for coffee or lunch! The original Starbucks is also steps away from the market. I highly recommend wandering about, enjoying the sights, and people watching!
Seattle Aquarium
Next on our list of best things to do in Seattle for families is the Seattle Aquarium! This exquisite haven is perfect for spending a tranquil morning. Our little one loved watching the sea otters and puffins. The Seattle Aquarium also has an enormous octopus in one of the main rooms, which you can watch being fed during an informative daily octopus feeding. My daughter was completely enamored by this. Additionally, the aquarium offers a wide variety of fish and other smaller marine life to glimpse at with wonder. It's also located right on the water, offering numerous opportunities to watch boats cruise by in the harbor! Don't miss the pituresque views across the shoreline, as well. For a longer visit, the Seattle Aquarium is definitely worth a stop. But, perhaps for a shorter weekend, it may be easy to skip (unless your little one loves marine life!).
Bill Speidel's Underground Tour
Bill Speidel's Underground Seattle Tour is an underrated gem. At first, I'll admit I scoffed at it, but then we needed to kill a few hours, so thought we'd check it out. I absolutely loved this one-of-a-kind tour! It is delightfully full of unique history about Seattle, mainly touching on the early history of the city being built, and then rebuilt after the great fire of 1889. While our young daughter loved exploring the underground tunnels, she didn't get much information from the tour. The historian in me, however, was completely enthralled! Our guide was particularly skilled at using humor, not to mention very knowledgeable and able to answer any questions we asked. I think it would be most appealing for kids ages 8+, though, since it does talk about prostitution. Overall, The Underground Tour is certainly one of the most unique things to do in Seattle for families!
Woodland Park Zoo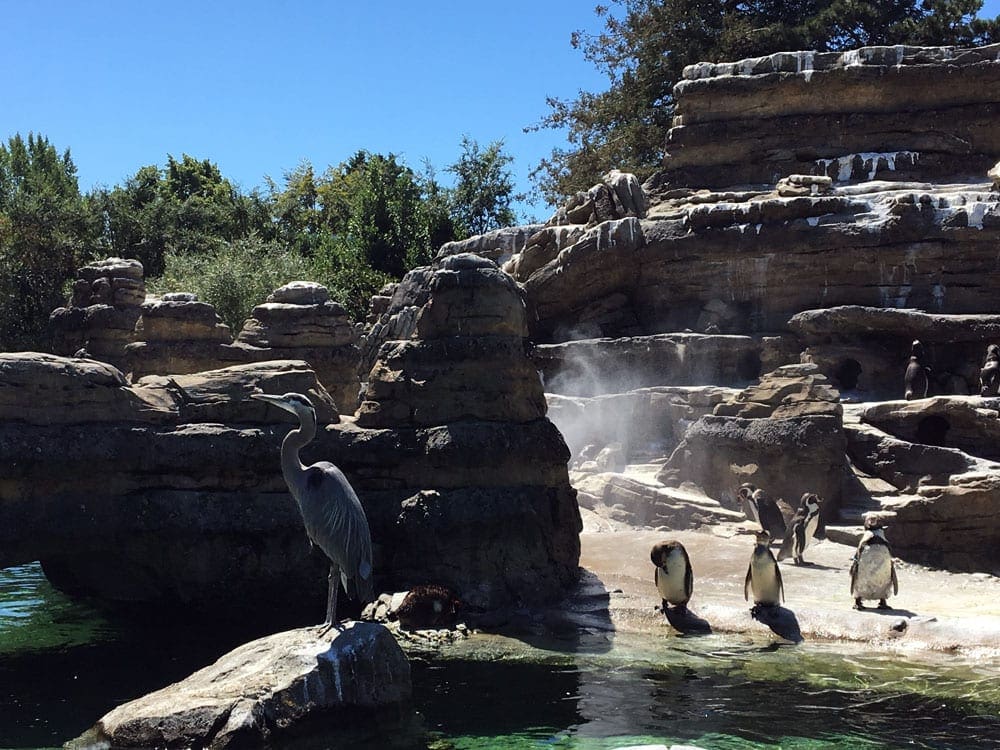 The Woodland Park Zoo is a wonderful maze of animals, exhibits, and typical zoo fare. We have been there twice and were thoroughly impressed both times. Honestly, it's one of the best zoos we've experienced, it's a must in Seattle with kids! Woodland Park houses many animals we don't typically see at zoos, including meerkats, hippos, wombats, and sea eagles. It is definitely worth a stop with curious kiddos! With rolling green spaces and spread out exhibits, be prepared to enjoy a full day here. Our daughter loved her time exploring the Woodland Park Zoo, particularly the ability to run free for a bit. Also, don't miss the playgrounds throughout the park! If you have a membership to your local zoo, there may be a discount exchange as well. I certainly recommend checking into that before you visit one of our favorite things to do in Seattle for families.
Fremont Troll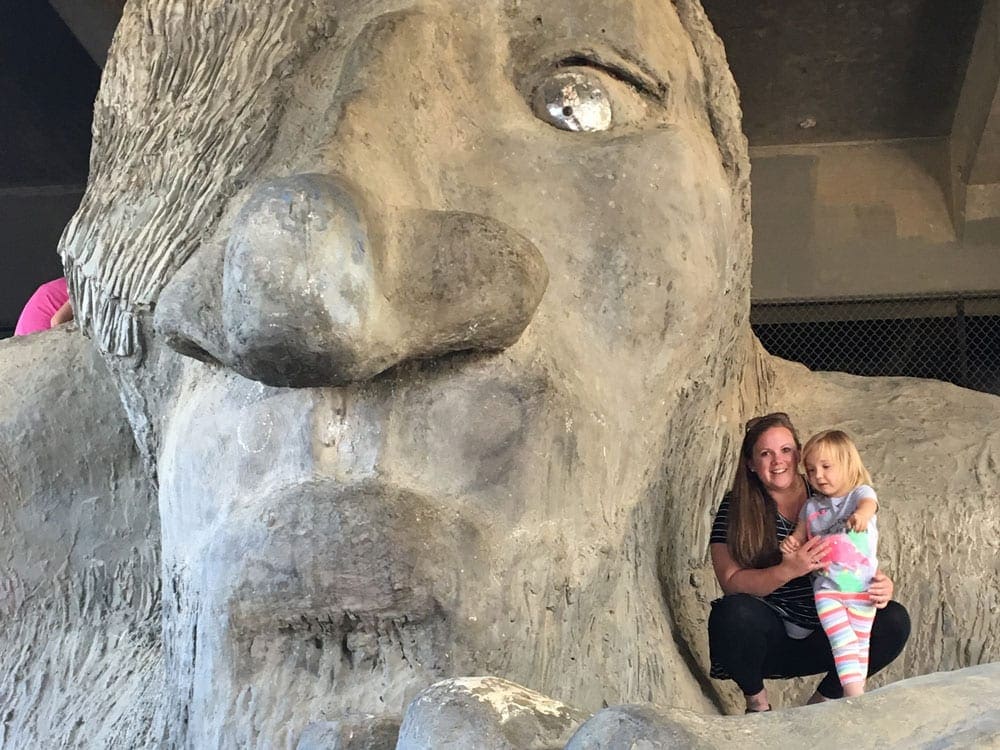 The Fremont Troll is an amazing adventure for creative children! This huge, public art installation sits under a bridge in Seattle's Fremont neighborhood. Alongside an interesting photo opportunity, kids can delight in climbing it too! Our daughter had fun traversing up the troll's arm and freely exploring. Don't miss the small sign about its artist while you're at it! Parking can present a challenge, however, but it is definitely worth a stop if you're nearby. I also can't resist giving Fremont a general shoutout, as it's one of our favorite neighborhoods in Seattle. With tons of parks, great coffee, kid-friendly restaurants, and breweries, it's also a wonderful part of the city to make your Seattle home base! Remember Fremont is located a bit outside of the downtown area and other touristy parts of Seattle, though. If it's not your home base, it is definitely still worth a day of meandering!
Golden Gardens Park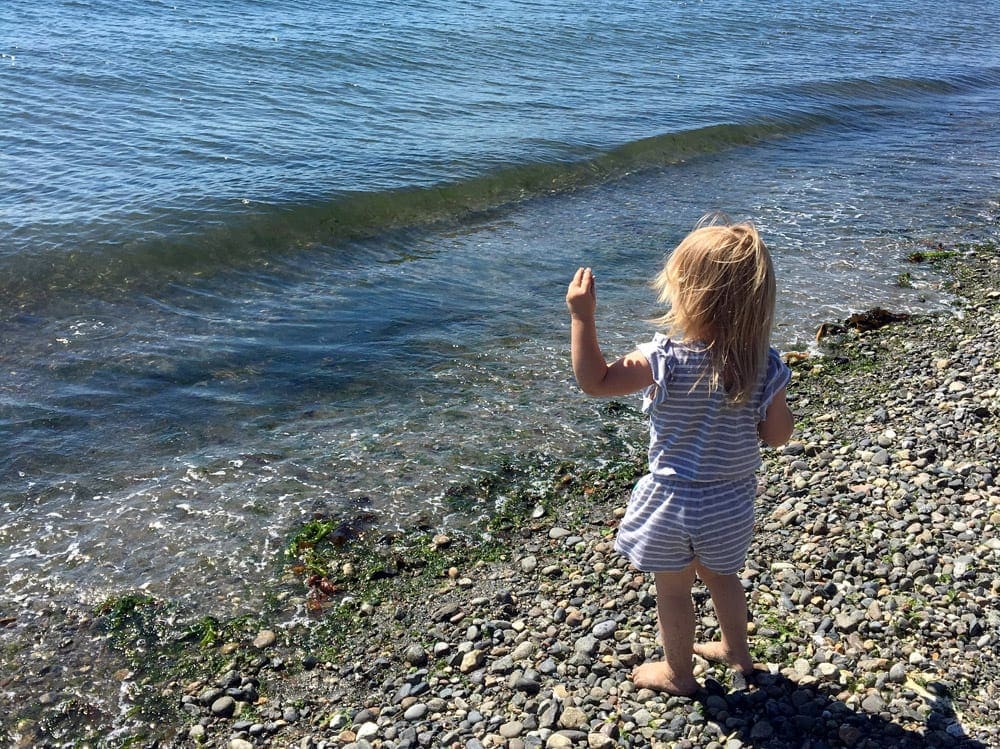 Golden Gardens Park is a serene Seattle getaway! In fact, it offers families a delightful day outside of the city, while still being in the city. Our little one enjoyed roaming along the beach and enjoying a minions-inspired ice-cream treat. Nearby playground and greenery are both a perfect backdrop for a simple, relaxing day. With so much to offer at Golden Gardens Park, you won't regret packing a picnic and heading out for a full day of fun! It is a picturesque place to sit back and enjoy as your kiddos run free for a bit. Families will also love its access to the water, as well as a list of available kid-friendly amenities. Here, families can also enjoy hiking, bonfires, beach volleyball, and so much more! Spending a day at the Golden Gardens Park is undeniably one of the best things to do in Seattle for families.
Our Favorite Restaurants in Seattle for Families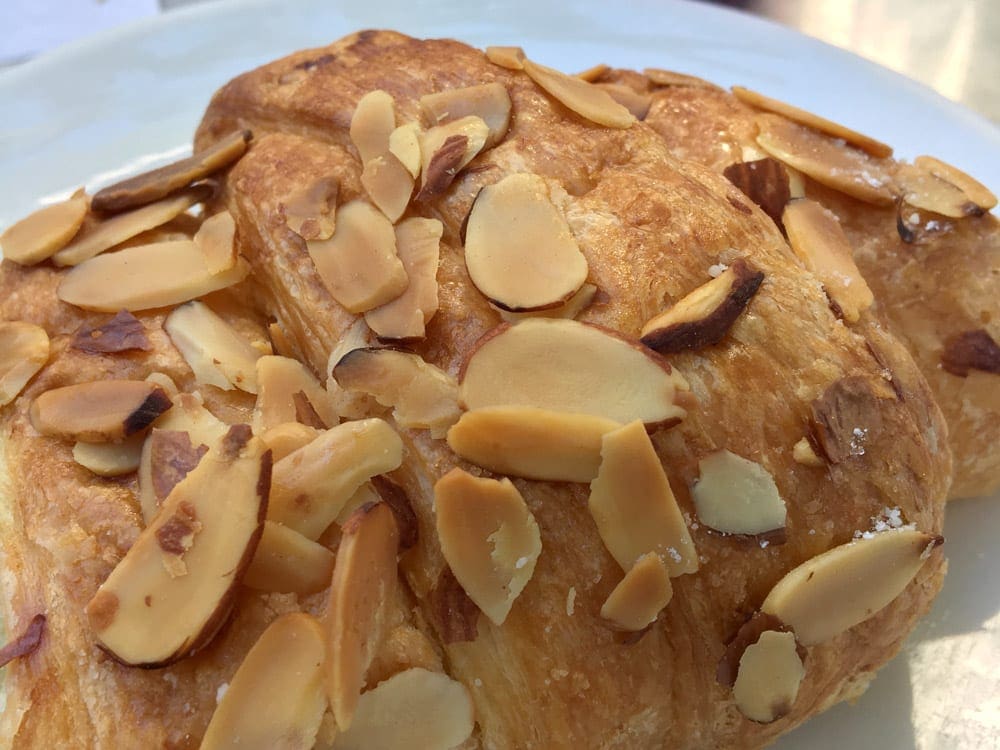 Aside from hitting the town, one of the best things to do in Seattle for families is to eat! Here are a few of our favorite restaurants in Seattle, which is chock-full of great dining establishments, including an array of delightful food trucks. My husband once had three lunches in one day because he couldn't decide what to eat! (I wouldn't recommend it!) With so many options, I humbly leave a few of our favorites to get you started. They are all kid-tested and recommended when in Seattle with kids.
Fremont Brewing offers a great patio and drinks, as well as a family-friendly atmosphere. Note: no food on site.
Fremont Coffee Company is perfect for a morning coffee and delicious croissants. As an almond croissant connoisseur, I can attest that they offer one of the best.
Green Leaf Vietnamese Restaurant has the best pho I've ever tasted. With two locations, it's a must on my list when we go to Seattle!
Smoking Pig BBQ offers real BBQ in a lively, family-friendly environment. The mac & cheese is delicious! They also have high chairs, kids menus, and crayons.
Pike Place Chowder is the perfect lunch spot nestled in Pike Place Market. The chowder is simply amazing and can't be beat! They also offer another location.
Find a food truck! Seattle offers some of the best food trucks, perfect for a park picnic while the kids play. We have enjoyed a number of perfect days in Seattle lounging at a local park and eating food truck fare. I highly recommend it!
Happy Travels to Seattle!
No matter how you spend your Seattle itinerary, I hope you'll fall in love with the city just like my family did. Seattle with kids is such a delight! We also hope you've enjoyed our list of the Top 6 Things to Do in Seattle for Families! It's a place very close to our hearts, where we will continue to make memories throughout kid-centered attractions, trending food, and great opportunities to enjoy nature.
Written by Antonia Grant. Find more from Antonia here!
*Due to the COVID-19 pandemic, many of the accommodations, restaurants, or activities on this list may also be closed. Please ensure availability before making your decision.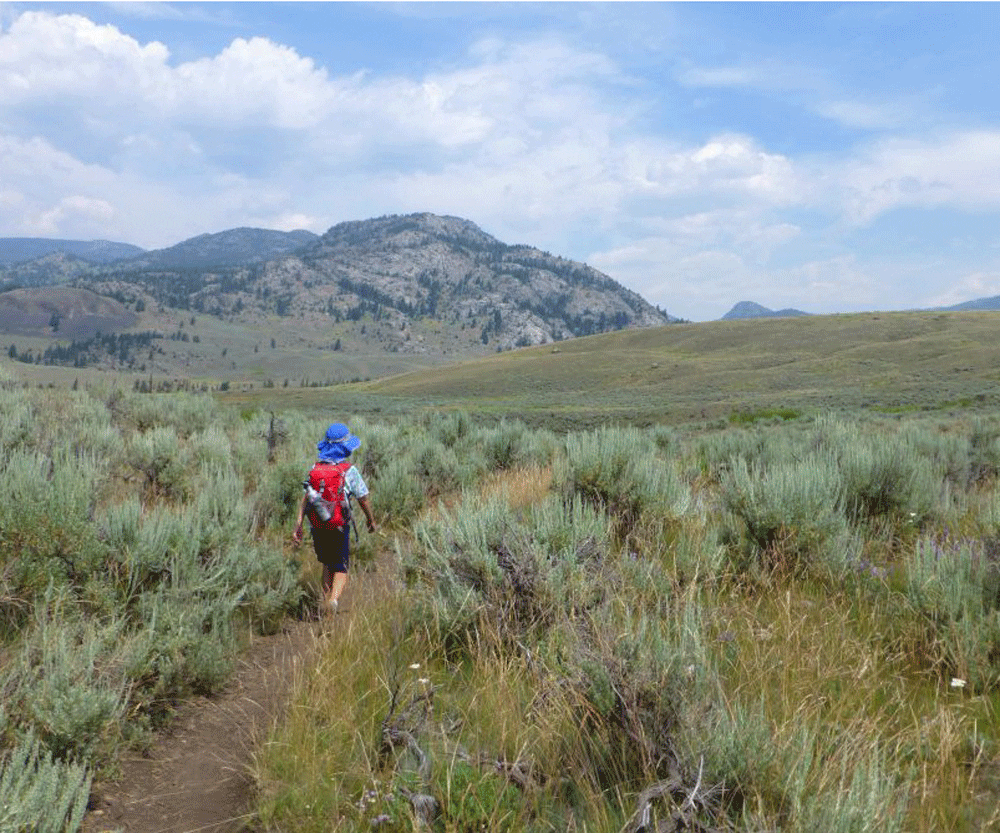 Everyone knows that Yellowstone National Park makes for a classic family vacation. Strolling the boardwalks...
You can do all the research and pack all the right things, but it's hard...