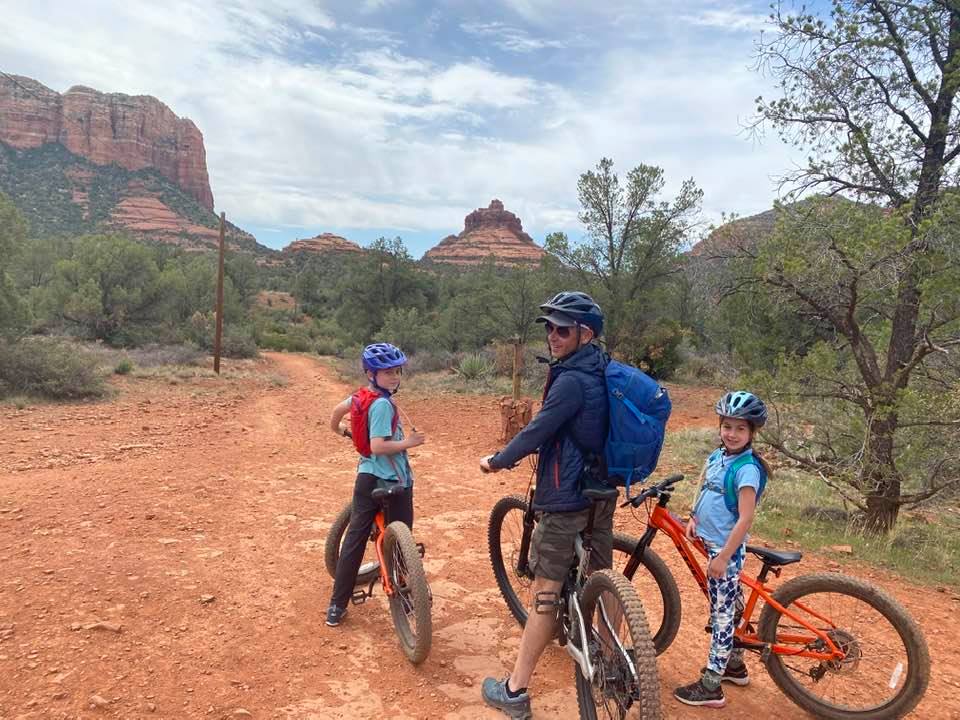 Planning a Sedona itinerary for families is a great way to ensure that everyone enjoys their time in this beautiful city. From hiking to biking, horseback riding, and exploring the town, this city in Central Arizona offers something special for all ages. However, with so many things to do and see, it can be difficult to know where to start. The best way to ensure you get the most out of your time in Sedona is to plan an itinerary in advance. Based on a recent vacation I took to Sedona, I put together this 5-Day Sedona Itinerary For Families, including a brief stop at the Grand Canyon. I've also included where to stay in Sedona with kids, things to do, and more family fun. Keep reading to start planning your Sedona itinerary for families!
Day 1: Arrival in Phoenix, Cornville Route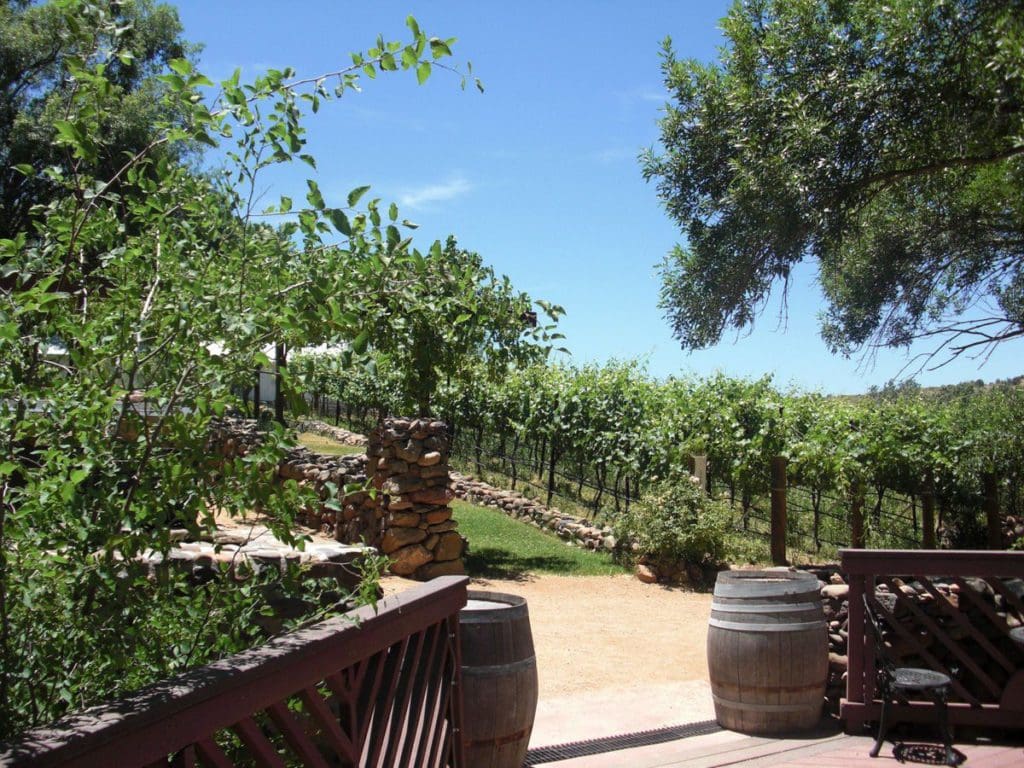 On the first day of our Sedona itinerary for families, we arrived in Phoenix around mid-afternoon. We rented a budget car from the airport, then took the two-hour drive to The Wilde Resort and Spa Sedona. Take the route through Cornville and parents can stop for a drink at Page Spring Cellars. This scenic vineyard has a tasting room and also guided tours to explore the sprawling property.
For dinner, we ate at Mesa Grill Sedona, located near the airport. The dinner menu includes standard American fare like salads, sandwiches, burgers, etc. With high ceilings and tons of windows, this is also a wonderful place to watch the sunset!
Day 2: ATV Tour, Slide Rock, Cathedral Rock
To start our second day off, we rented an ATV in the morning. ATVs are a popular way to get around Sedona, especially through stunning backcountry areas. We used Sedona ATV, but there are plenty of other rental companies to choose from. Some offer ATVs to rent and drive, while others offer tours around Sedona. Either way, it's a fantastic way to travel through the rugged and beautiful Red Rock Country, especially with preteens or teens. After our ATV adventure, we grabbed lunch at Golden Goose American Grill. It was pretty casual and featured a variety of options for kids, including sandwiches, burgers, pasta, tacos, etc.
Book now and pay later! Look here for various ATV tours in Sedona with Viator!
Slide Rock State Park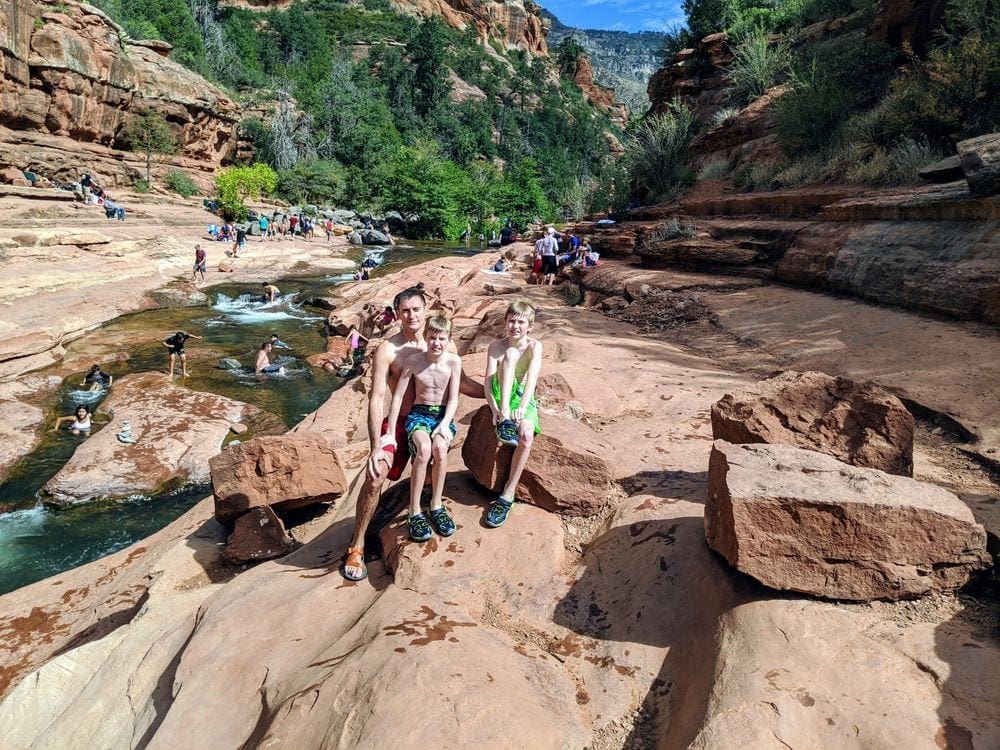 Next, we drove around 10 minutes outside Sedona to Slide Rock State Park. Within this natural oasis, you'll find an 80-foot-long slide. Kids will love the slippery, fun, and wild ride down! Plus, since the swimming area is 1.5 miles long, there are many places to splash. We suggest wearing water shoes to help grip the slippery rock bottom. Some families also bring a picnic to eat, but since we already had lunch, we didn't. Though this is a popular place to cool off from the Sedona heat, we found the water quite cold.
Cathedral Rock Trail
After, we visited the Cathedral Rock Overlook, which is accessible via the Cathedral Rock Trail. This 1.2-mile hike is rated as intermediate, as there are some steeper uphill parts. Still, if you're visiting Sedona with adventurous kids, it'll be worth it! (Daredevil kids can even try rock scrambling, but we didn't attempt this.) Cathedral Rock provides some of the best views of Sedona's red rocks, including Bell Rock. Remember: this is a popular hike, and parking often fills up fast. For dinner, we headed to Mole Restaurant, which was delicious!
Explore Cathedral Rock via E-bike! Book this self-guided tour here through Viator!
Day 3: Tlaquepaque Village, Grand Canyon
On the third day of our Sedona itinerary for families, we woke up and grabbed brunch at The Secret Garden Cafe. Located inside the northern entrance of Tlaquepaque Village, this cozy European-style bistro has healthy and delicious options. There's even a specific kids' menu with quesadillas, grilled cheese, mini burgers, etc. Once we finished eating, we traveled further inside the Tlaquepaque Village to explore. This quaint outdoor market is lovely to wander around, as cobblestone paths lead families under decorated archways. We found countless art galleries, craft shops, and other interesting boutiques to stop in.
Since Grand Canyon National Park is only two hours away, we decided to add it to this portion of our Sedona itinerary for families. We arrived around noon and headed to the South Rim to hike the South Kaibab Trail. It's accessible via a shuttle from the Visitors' Center, and a hike to one of the closest viewpoints, Ooh Ah Point, is around 1.8 miles. So, even though it's a bit steep, it should be fine for most kids. If you plan to go further than Ooh Ah Point, you should set aside at least two hours or more. Overall, we spent around four hours exploring the Grand Canyon.
Then, as a sweet treat, we got gelato outside the park at Grand Canyon Chocolate Factory. For dinner, we drove back to Sedona and stopped at The Vault Uptown, which has no kids' menu.
Feeling adventurous? Experience the Grand Canyon via helicopter through Getyourguide.com!
Combining a trip to Sedona with the Grand Canyon? Check out our Amazing Sedona and Grand Canyon Itinerary For Families!
Day 4: Devils Bridge, Jerome, Old Cottonwood
Families with older kids who want a more advanced hike in Sedona should try the 3.9-mile Devils Bridge Trail. It passes through pretty wildflowers and leads to a gorgeous, natural sandstone arch. You can walk below it, or to satisfy your inner daredevil, you can walk on top of it! We got an early start, then checked out of our hotel to continue our journey.
From Sedona, we drove around 30 minutes to Jerome, an old mining town. This tiny town features lots to do with kids, from learning more about its history at the Mine Museum to exploring Jerome State Historic Park. There are also lots of cute art galleries and shops to explore. Kids will love seeing all the cool colors at Nelly Bly Kaleidoscopes, grabbing lunch at Haunted Hamburger, and stopping at Rickeldoris Candy for a sweet treat! Then, we also drove to Old Cottonwood, showcasing shops, cafes, historic art galleries, etc. We didn't particularly enjoy our time here, so I wouldn't recommend this to families with kids. However, for lunch, we stopped at Colt 804 Grill for a down-home BBQ, and it was amazing!
Central Arizona is also known for its various wineries and tasting rooms located along the Verde Valley Wine Trail. This is ideal if parents want a break from the kids or to relax during their family vacation. I suggest D.A Ranch, a boutique, family-owned vineyard in Cornville. For a more family-friendly option, you can also use this as an opportunity to see Montezuma Castle National Monument. Located in Camp Verde around thirty minutes south of Sedona, this historic site features preserved dwellings from the Sinagua people, a pre-Columbian culture. It's a five-story cliff dwelling and there are seats in the shade all along the pathway to the castle.
Day 5: Drive to Phoenix
Our last few days were spent in Phoenix at the Westin Kierland Resort & Spa, since we drove back the night before from Sedona. However, this was just an optional choice we made, and you can feel free to customize your itinerary. Many families like spending extra time in Sedona to take advantage of everything the city offers. If you do have extra time in Sedona, I recommend adding some more family-friendly hikes to your itinerary. Of course, you can't miss the delicious restaurants around town too. I've rounded up some more options for your vacation, so stay tuned to learn more below and start planning your 5-Day Sedona Itinerary For Families!
For more things to do in Phoenix with kids, read our list of Fun Things to Do in Phoenix with Kids!
Additional Hikes in Sedona for Families
Looking for more hikes to add to your Sedona itinerary for families? Check out the following options!
Sedona View Trail is an easy hike for all ages in Sedona. At around 1.2-miles, it leads to a picturesque viewpoint that overlooks Chimney Rock, Coffee Pot Rock, and Thunder Mountain.
The Sugarloaf Loop Trail is a 3.1-mile loop that includes a hike to the top of the mountain summit. It's a bit advanced for younger kids, but older kids will do fine. There were fewer crowds here when we went, so we loved it.
The Bell Rock and Courthouse Butte Loop Trail is a 4-mile loop that lets families combine views of Sedona's two most iconic sights: Bell Rock and Courthouse Butte! This flat and easy trail gives families the option to climb up Bell Rock as well for even more incredible views.
The Bell Rock Trail is around one mile and provides a shorter option for families who would rather see Bell Rock without Courthouse Butte. Keep in mind there will still be some additional climbing on this trail.
Fay Canyon Trail is a moderate, 3.7-mile trail near Sedona that takes families through scenic vistas in a beautiful area. There are interesting red rock formations, cool canopies, and even a box canyon. Some parts of the trail can get rocky.
Find more family-friendly hikes on our list of the Best Things To Do In Sedona With Kids!
Best Restaurants in Sedona for Families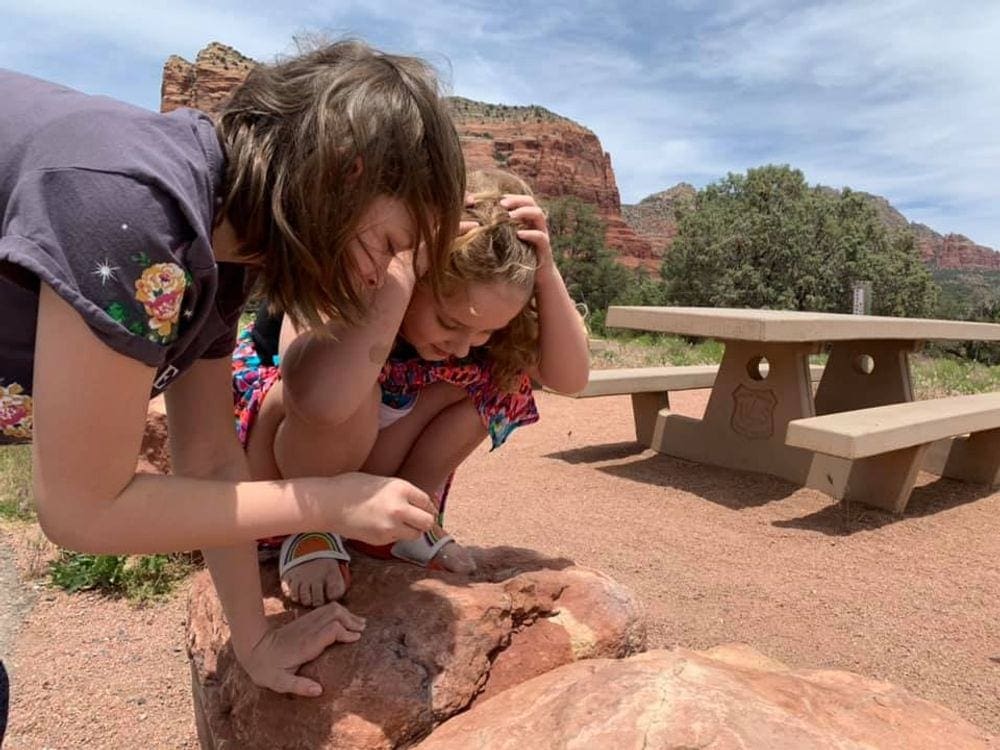 Sedona is filled with amazing restaurants, and there are some we didn't get a chance to try during our vacation. In case you want to add more restaurants to your Sedona itinerary for families, here are some kid-friendly suggestions!
Elote is a famous Mexican restaurant located inside a hotel. It has a hopping ambiance and may be better suited for older kids or parents on a date night. We would have loved to check it out for drinks, but we couldn't get a reservation.
Mariposa is a Latin-inspired restaurant and grill with fantastic choices for fine dining. We weren't able to get a reservation here either.
Javelina lets families dine on delicious Mexican food with great views of the red rock formations from outdoor tables. Though there isn't a specific kids' menu, the regular menu has standard fare that kids will enjoy, like tacos, nachos, burritos, jalapeno poppers, and more.
Pisa Lisa is the ultimate destination for pizza in Sedona! If you're in the mood for a wood-fired pie, this is definitely the place for you, as there are so many delicious options and toppings. They also serve Italian gelato and some yummy pastries.
El Rincon specializes in Mexican cuisine with a Native American twist. This iconic cafe is a must when visiting Tlaquepaque Village with kids!
Where to Stay in Sedona with Kids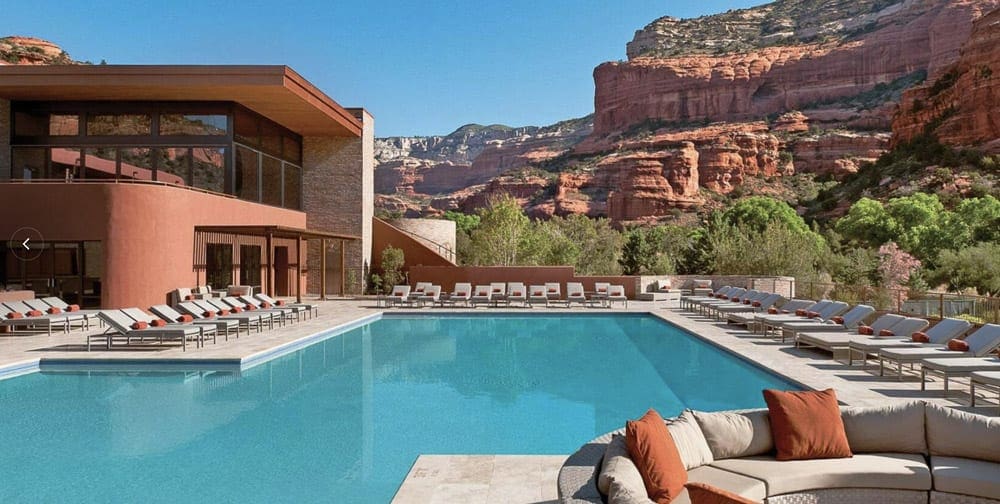 Sedona has so many hotels for families to stay at. During our trip, we opted for The Wilde Resort and Spa Sedona, which is located near downtown Sedona. It has a spa for parents, plus an outdoor pool where kids can splash. Other great hotels for families include Enchantment Resort, L'Auberge de Sedona, Courtyard by Marriott, and Adobe Grand Villas. These luxury properties showcase stunning views of Sedona, and offer various activities for families to do together. For more information on where to stay in Sedona with kids, check out this list of best hotels for families in Sedona.
Plan your next hotel stay in Sedona with this list of The 7 Best Hotels for Exploring Sedona with Kids!
Happy Travels!
We hope you liked this Exciting 5-Day Sedona Itinerary For Families by our contributor Amanda Cease! Between biking, hiking, spotting wildlife, and dining on delicious food, there's so much for your family to discover in this Arizona oasis. Enjoy Sedona with your kids!
*Due to the COVID-19 pandemic, some of the attractions, accommodations, or things to do on this list may be closed. Please ensure availability before making your decision.
*This post may contain affiliate links that may earn us a small commission, at no additional cost to you. Affiliate links in no way inform the hotels, sights, products, or other recommendations included in our articles. All opinions and recommendations expressed here are compiled from submissions submitted by the generous members of our Families Who Love To Travel community.
READ NEXT: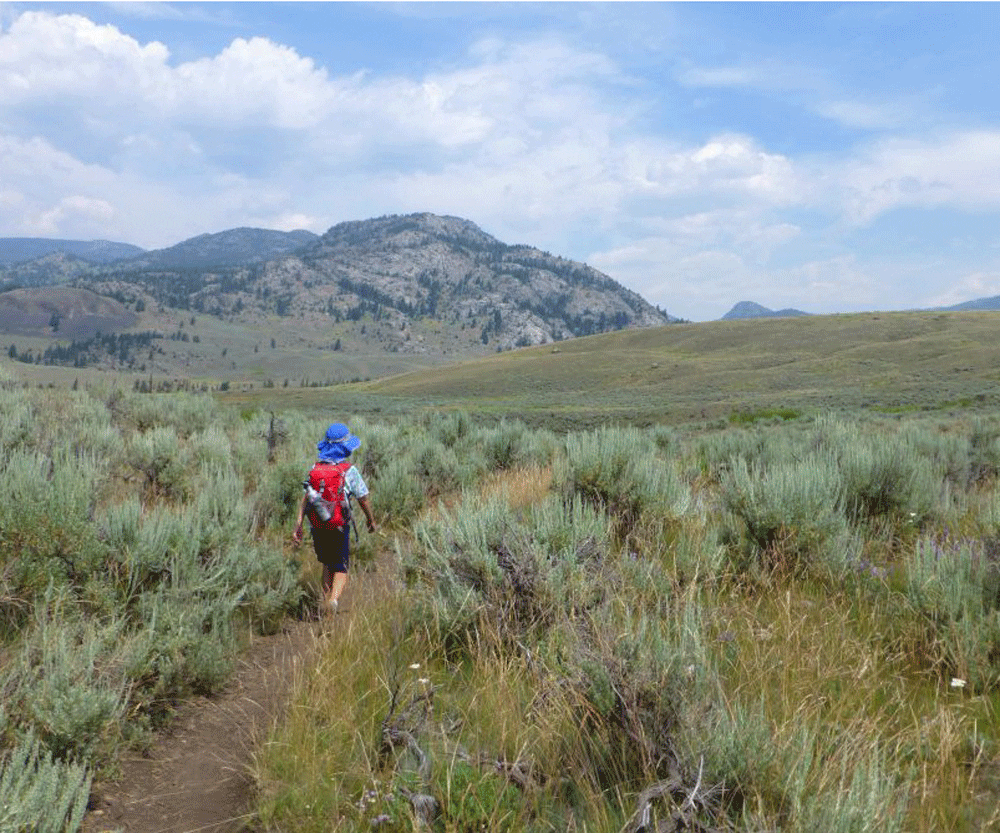 Everyone knows that Yellowstone National Park makes for a classic family vacation. Strolling the boardwalks...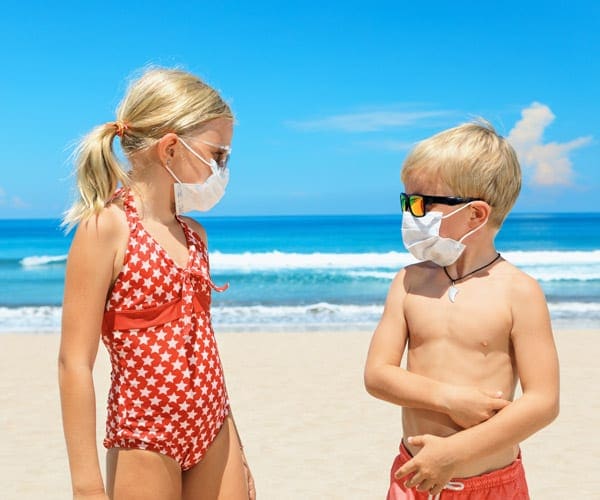 Coronavirus restrictions are now lifting across the country. We believe families need to make the...