Japan is a ski lover's paradise, with ski resorts for families nestled among its beautiful mountain landscapes. The powdery snow and well-maintained ski runs attract skiers of all skill levels worldwide. What's more, Japan caters well to families, offering plenty of ski villages and towns with all the amenities needed for a traditional family ski vacation. Many of the best family ski resorts in Japan provide childcare services, so parents can hit the slopes while knowing their kids are in good hands. Whether you're looking for a budget-friendly destination to ski with your kids or to experience a unique culture, there's no better place than Japan for an unforgettable ski adventure. In case you need tips on planning your vacation, here's a list of the Best Ski Resorts in Japan for Families!
Why is Japan a Great Place for Skiing with Kids?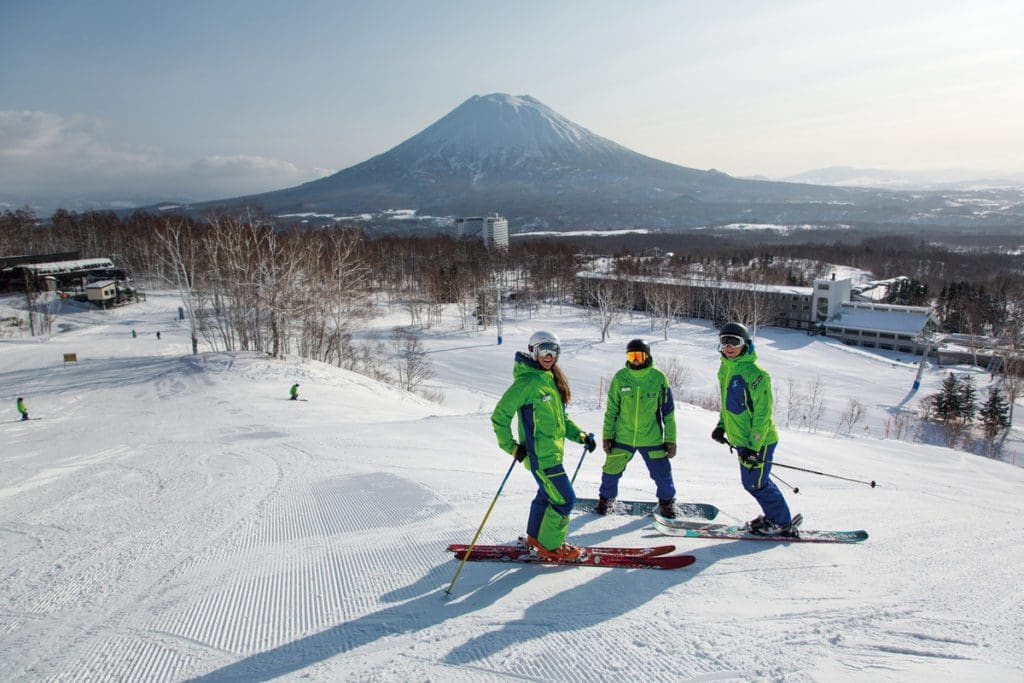 Before discussing the best ski resorts in Japan for families, let's dive into why Japan is such a fantastic destination for your next family ski vacation. From budget-friendly prices to incredible mountain views, here are a few reasons to check out the best skiing in Japan!
Skiing in Japan is relatively cheap. Lift tickets are half the price of what they are in North America and Australia, and accommodation in less crowded areas is quite reasonable. The most expensive part of skiing in Japan is usually the cost of flights.
Japan is a world-renowned powder destination and has over 500 resorts. Here, the powder snow is considered some of the best in the world, and many areas receive more than 11m in a season. Powder hounds and adventurers often dream of traveling to Japan, but it's also a great family destination. The resorts cater to families with a surprising number of family-friendly services. While English can be an issue for some, many others enjoy the opportunity to experience a different culture and get out of their comfort zone.
Japan is one of the most popular ski destinations in the world and offers a wide variety of options for every type of traveler. From well-known ski resorts like Hakuba Valley to more off-the-beaten-path ski areas such as Shiga Kogen, Japan caters to various skiers and snowboarders. Whether you're looking for a family-friendly ski resort with lessons and childcare options, or an adventurous ski area that caters to advanced skiers and snowboarders, Japan has something for everyone. So if you're planning a family ski vacation this winter, add Japan to your travel itinerary!
Best Ski Resorts in Japan for Families
Skiing is a great activity for families to enjoy together, and Japan is one of the best places in the world to go skiing with kids. The country has some of the most scenic and varied ski terrain in the world, as well as a large number of family-friendly ski resorts. Here are some of our favorite Japanese ski resorts for families!
Click here to read Where To Ski In Europe With Kids: The Best Countries And Why!
Hakuba Valley
Hakuba Valley is nestled in the heart of Japan's Northern Alps, and its majestic mountains and pristine forests make it a truly stunning place to ski. Located in Nagano, it comprises a collection of 10 resorts, so families can choose one that suits their preferences. Some of the most popular ski resorts in Hakuba Valley include Happo-one, Hakuba Goryu, and Iwatake Snow Park. Best of all, Hakuba Valley is part of the Epic Pass Program!
Centered around the city of Hakuba, it takes less than 30 minutes to travel from one end of the valley to the other. Together the resorts have over 200 runs and an annual snowfall of more than 11 meters. Hakuba Valley was the host of the 1998 Winter Olympics ski events and has a long history of skiing, which is why a Hakuba ski holiday is an experience like no other! Whether you're an experienced ski family or a beginner, this ski destination has something for everyone. Its world-class resorts, beautiful mountain scenery, and rich cultural heritage make it the perfect place for an unforgettable ski adventure with kids.
Why Families Love It
Hakuba Valley is one of the best ski resorts in Japan for families. We love the ease of access, support for English-speaking customers, and the amount of terrain available. A family can easily spend a week here and only scratch the surface of what's available. For more adventurous families, the backcountry in Hakuba is the best in japan.
Off the slopes, Hakuba also has a lot going for it. Many tours and activities are available to keep you and the kids entertained. You can also easily combine Hakuba with a trip to Kyoto, Tokyo, or other tourist destinations. However, Hakuba has a few downsides too. It has limited shopping options, it's less high-end than Niseko, and because the valley is so big, you will have to have a car or be stuck using public transport. Despite these shortfalls, Hakuba is hard to beat when planning a family ski vacation to Japan.
Ski Lessons for Kids
Hakuba Valley has 5 English-speaking ski schools offering private and group ski and snowboard lessons, including the Hakuba Happo-one Ski & Snowboard School, ​​Evergreen International Ski School, and the Habuka47 Ski Academy, which all offer group and private lessons for all levels of skiers and snowboarders. Another excellent option for skiers and snowboarders of all levels, Hakuba Goryu Snow Sports School, offers group and private lessons, as well as multi-day camps. They are located near Hakuba 47 and Happo-One, making them convenient for those staying in either of those areas.
Lessons are typically small in size, which allows for personalized instruction. All instructors are certified ski professionals and can help you and your family improve your ski skills in no time.
Activities Off the Slopes or for Non-Skiers
There are plenty of activities to keep everyone happy off the slopes. Firstly, backcountry skiing is a great way to explore the powdery slopes of Japan. Several companies offer guided tours, or you can go alone if you're experienced. For non-skiers, zooming through stunning scenery on a snowmobile is a fantastic way to explore the area, and several companies offer tours. And, of course, no visit to Hakuba Valley would be complete without seeing the famous snow monkeys. These adorable creatures can be seen at the Jigokudani Monkey Park, and several companies offer park tours.
​​For those interested in Japanese culture, sake brewery and wasabi farm tours are a must. These tours give you a behind-the-scenes look at how these traditional products are made. And if you're looking for a unique souvenir, pick up some sake or wasabi to take home with you!
Accommodations near Hakuba Valley for Families
Hakuba Valley has ski-in and ski-out accommodations and plenty of restaurants, hotels, shops, and spas to make your vacation comfortable. Hotels range from traditional Japanese Ryokan style to High-end hotels, with various self-contained options (not the norm for Japan). For a true ski-in/ski-out option, consider The Marillen Hotel, located on the Olympic Happo One slopes. Families also love The Happo by Hakuba Hotel Group, Hotel Villa Hakuba, The Alps View Hotel, and Wadano Gateway, among others.
Finally, families can also consider staying at the Ryokan (inns) that dot the valley. These traditional Japanese accommodations offer a unique experience and are often very welcoming to families. Many Ryokan inns offer both Western-style and Japanese-style rooms, as well as communal onsens (hot springs).
Niseko United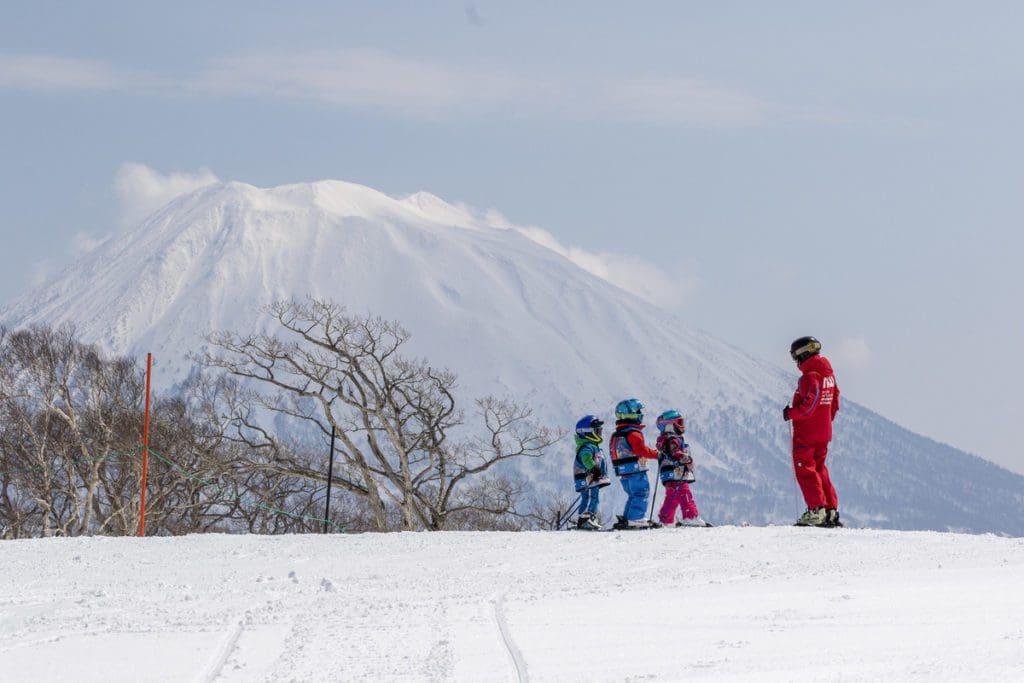 Niseko United in Hokkaido is one of the best family ski resorts in Japan, and it's not hard to see why! Its reputation for constantly snowy conditions and deep, powdery slopes makes it a top pick for anyone seeking a winter getaway. With four resorts and an impressive network of ski lifts, you'll never run out of things to ski or ride. This includes Niseko Grand Hirafu Ski Resort, Niseko Village Ski Resort, Niseko Annupuri International Ski Area, and Niseko Hanazono Ski Resort – which are all interconnected by a free shuttle bus service. This means that skiers and snowboarders of all levels can enjoy the different runs on offer. It also has some of the best night skiing in Japan and is part of the Ikon Pass Program.
Niseko caters well to English-speaking families with young children. Child care, in-accommodation babysitting, and kids' group ski lessons are all available in English. The village also has a colorful nightlife, a range of activities, good shopping, and many family-friendly restaurants.
Why Families Love It
Luxury accommodations, English-friendly businesses, and world-class powder snow await at this family-friendly ski resort. However, getting to Niseko can be more of a challenge than resorts on Japan's main island of Honshu. Also, the added luxury and Niseko's notoriety come at an added cost. It can be expensive, and during peak travel times (like Chinese New Year), it can be hectic. If you're looking for an unforgettable ski adventure, Niseko United is still the place to be, as it's one of the best ski resorts in Japan for families!
Ski Lessons for Kids + Equipment Rental
There are several kid-friendly English-speaking ski schools in Niseko with private and group lesson options across all four resorts. Whether you're a beginner or an advanced skier, they have the right ski school for you. We recommend the Niseko Village Snow School, which has multi-lingual instructors for private and group lessons. Then, NISS, owned by Hanazono, is another great option offering lessons in a variety of global languages. Finally, Go Snow Niseko also offers private and group lessons in English. 
Niseko has a broad offering of ski rental shops throughout the area and all four resorts, and many ski shops also provide in-hotel fitting and delivery. We recommend booking your rentals in advance.
Activities Off the Slopes or for Non-Skiers
Niseko United is a great ski resort for families who want to enjoy activities off the slopes. Museum tours are a great way to learn about the history and culture of Japan. The Hokkaido Museum, a historical museum in Sapporo, is a must for families. Visiting onsen (hot springs) is another must-do when vacationing in Japan as a family. There are several near Niseko, including locations inside hotels like the Hilton Niseko Village. Snowshoe and cross-country skiing tours are also available through several operators for a bit more action. These tours are a great way to explore the area's stunning scenery and get some exercise!
Accommodations near Niseko United for Families
Most accommodations provide western-style lodging, and quite a few self-contained self-catered properties are available. Compared with many other Japanese resorts, there are relatively few Ryokans and Japanese-style hotels. The Hilton Niseko Village is an excellent choice for families, as it provides direct access to the Niseko Village Ski Resort. The hotel also features an indoor pool, a kids' club, and several restaurants. Park Hyatt Niseko Hanazono is a luxurious option with spacious suites, an indoor pool, and a children's playroom. Other options are Niseko Grand Hirafu Ski Resort, Niseko Hanazono Ski Resort, Niseko Moiwa Ski Resort Niseko Annupuri Ski Resort and Hokkaido's Niseko Village.
Tomamu Ski Resort
Tomamu Ski Resort is one of the best Japanese ski resorts for families to enjoy some winter fun! Located on Japan's northernmost island of Hokkaido, it's known for its powder snow, beautiful scenery, and convenient facilities. The resort has all the bells and whistles you could ask for as a family. Their all-inclusive packages include accommodation, lift tickets, group lessons, meals, and an open bar. The facilities, although a little dated, are excellent for children. The kids club, wave pool, and kids' snow park will keep the younger ones busy and happy while parents can enjoy their ski day to the fullest.
Despite its family-centered focus, Tomamu still offers parents many opportunities to play. Skiers will be glad to hear that Tomamu is known for some of the best resort powders in Japan. It's also often less crowded than the major resorts and is a great way to get away from the crowds while enjoying the convenience of ski-in/ski-out.
Why Families Love It
Tomamu is the best book-it-and-forget-it ski holiday in Japan. The resort is geared toward families with kids. Think of a ski resort amusement park with babysitters to take care of the kids. Although the resort is a little dated, Tomamu is quite upmarket for Japan. English ski lessons and services are available, and the non-ski activities are just what families look for when not on the slopes. What Tomamu lacks is the deep powder skiing that Japan is known for. If you're looking for powder skiing that will have you whooping your way down the mountain, you would be better off visiting Hakuba or Niseko.
Ski Lessons for Kids + Equipment Rental
The ski schools at Tomamu offer a wide range of ski and snowboard lessons for all ages and skill levels. Group ski lessons are available in English and Japanese, or you can customize your ski holiday by booking private ski lessons. We recommend the Tomamu Snow Academy, where private lessons are available completely in English, and group lessons feature some Japanese and limited English.
Tomamu ski rental shops have a wide selection of ski and snowboard equipment for the whole family. You can rent ski clothing and accessories like boots, poles, helmets, goggles, gloves, and more.
Activities Off the Slopes or for Non-Skiers
Tomamu Ski Resort is an excellent place for families to enjoy the wintertime together, even off the slopes! For example, ski touring is a great way to explore the backcountry and get some exercise. The resort has many trails perfect for beginners and experienced ski tourers alike. Families who want to warm up from the cool mountain air can head to the resort's indoor Mina-Mina Beach, which features a giant wave pool! Of course, seeing various ice sculptures at Ice Village is a must for everyone in the family. Ice skating is also available in the Ice Village, plus a giant ice slide! To see the beautiful scenery on an epic adventure or try something new, check out a dog sledding experience or go snow rafting.
Accommodations near Tomamu Ski Resort for Families
When it comes to family-friendly ski resorts in Japan, Tomamu Ski Resort is one of the best because there are so many kid-friendly accommodations! For families who want all the details taken care of, Club Med Tomamu is a large, all-inclusive resort that offers plenty of activities for kids of all ages, from the Kids Clubs to the baby and toddler facilities. There is also a range of dining options and spacious rooms. Hoshino Resort hotels are another great option for families. The resort has two hotels near the Tomamu ski slopes, including Hoshino Resorts Risonare Tomamu and Hoshino Resorts Tomamu The Tower. Amenities include babysitting services, children's play areas, etc.
READ NEXT: Here are 12 Of The Best Ski Resorts In America For Families Of All Ages.
Nozawa Onsen Ski Resort
Nozawa Onsen Ski Resort is a great choice for families looking to enjoy a ski vacation in Japan. Situated in Nagano prefecture, it features gorgeous scenery and is famous for its many free onsens (hot springs) located at the base of the ski lifts. You can soak away your aches and pains as soon as you get off the ski slope! Nozawa also receives over 11 meters of snow each year, making it ideal for ski and snowboard enthusiasts looking to experience Japan's world-famous white room. While not as English-friendly as other Japanese ski resorts on our list, it still has an English-speaking ski school.
Coming to Japan isn't just about the snow and mountains; it's also about the rich cultural experience, and this is where Nozawa Onsen shines. The quaint cobblestone streets and traditional Japanese buildings in the village have a rustic charm. If you're looking for a unique family ski vacation, Nozawa offers a traditional Japanese cultural ski town experience.
Why Families Love It
Nozawa Onsen ski resort offers families a truly authentic ski experience. With ski schools available in English and Japanese, lessons are easy to find, and the slopes are great for kids of all ages. From powder-filled backcountry to ski touring off-piste, there is something for every level of skier at Nozawa Onsen. The resort also offers a wide variety of beginner, intermediate and advanced terrain, including a kids' snow park designed to cater to younger skiers. More adventurous skiers and boarders can also access incredible backcountry and ski touring opportunities. And if you want to experience Japanese mountain culture, Nozawa Onsen ski resort is a must-visit ski destination. 
Ski Lessons for Kids + Equipment Rental
With ski lessons available in English and Japanese at the Nozawa Onsen Ski School, skiing at Nozawa Onsen is sure to be fun and educational for kids of all ages. Whether you're looking for private or group ski lessons, there are various options for all skill levels, including private lessons for kids as young as three and group lessons for kids four and up.
Many privately owned Nozawa Onsen ski hire shops provide competitively priced ski and snowboard rentals. While services in English are limited, accommodation providers should be able to help customers out when necessary.
Looking for new gear? Use our Ultimate Guide To Ski Gear For Kids!
Activities Off the Slopes or for Non-Skiers
Nozawa Onsen is a world-famous ski resort that offers visitors more than just great skiing. One popular activity is snowshoeing, a fun way to explore the scenic backcountry around the resort. The area also provides ski touring for those who want to continue exploring beyond the resort boundaries. Of course, since the resort town is nestled in the Japanese Alps, it's home to many hot springs, or onsen. Whether at your hotel or elsewhere, squeeze in a visit to relax and rejuvenate!
Accommodations near Nozawa Onsen Ski Resort for Families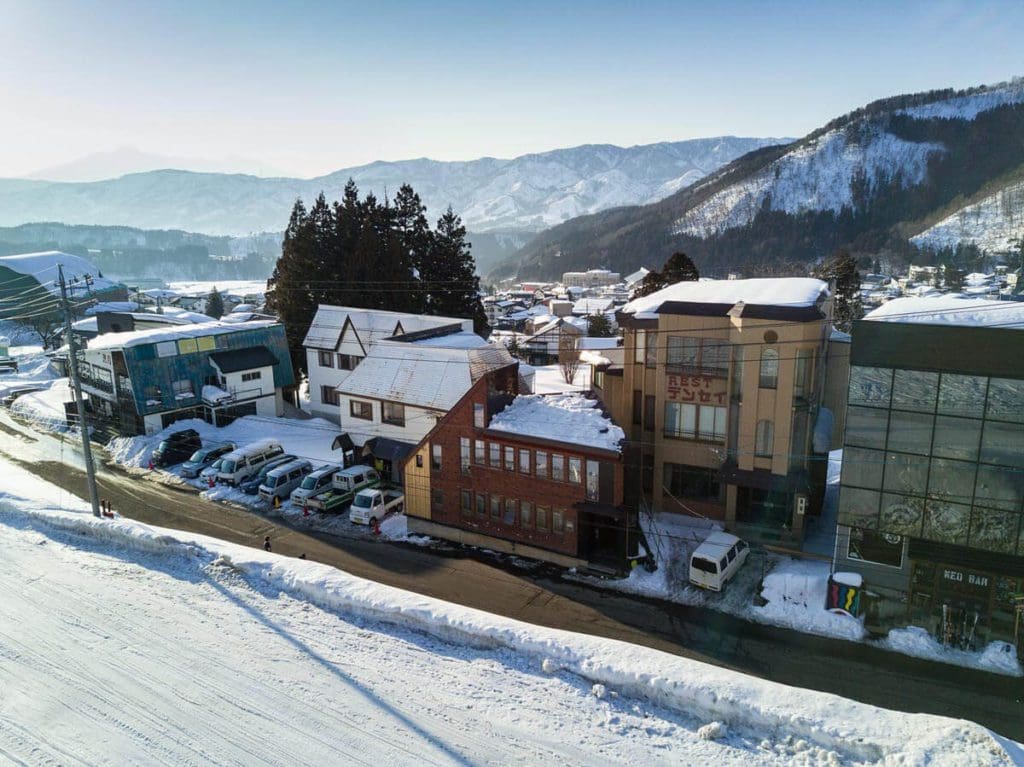 Nozawa Onsen is an old town with a ski resort that happens to be located above it. Many traditional Japanese buildings and ryokans are spread throughout the narrow, cobblestone streets, giving the town a quaint feeling. While this makes the town feel traditional and inviting, finding reasonable ski-in/ski-out accommodation is more challenging. For something just a fifteen-minute walk away from the resort, The Nozawa Grand Hotel is a great choice. The hotel offers stunning views of the surrounding mountains, and there are even hot springs where you can relax after a long day on the slopes. You can find other local recommendations here.
Shiga Kogen Mountain Resort
Shiga Kogen Mountain Resort is one of the most popular ski resorts in Japan, and it's perfect for families too! Found in the heart of the Joshinetsu Kogen National Park, it's also Japan's largest ski area. Shiga covers a vast area with 19 interconnected resorts, all accessible with a single lift ticket. These ski areas offer a variety of terrain, from beginner-friendly to expert-level. There are also many off-piste options for those who want to explore the backcountry. The diverse natural terrain is enough to entertain families for days!
Due to its high altitude, Shiga Kogen has some of the best snow conditions and one of the longest seasons in Japan. Families will find fantastic facilities, fast lifts, a variety of terrain, and an extensive lift network that allows skiers to move quickly between resorts. Additionally, there's a shuttle bus system running non-stop between resorts.
Why Families Love It
While Shiga Kegon is the least English-friendly resort on our list, the sheer amount of skiable terrain, and the ski-in and ski-out convenience make it a standout destination for a ski holiday with kids. There's suitable ski terrain for beginners and intermediates, lots of family-friendly hotels, easy access to other Nagano ski areas via ski buses, and a range of onsens (Japanese hot springs) that are perfect for soaking weary muscles after a ski day. So if you're looking for a ski holiday in Japan that the whole family will enjoy, then Shiga Kogen Mountain Resort is your best bet!
Ski Lessons for Kids + Equipment Rental
If you're looking for a ski school that offers group lessons with English-speaking instructors, the Shiga International Ski School at Okushiga Kogen is your best bet. They have ski and snowboarding lessons for kids and adults of all skill levels.
If you're looking to hit the slopes in Shiga Kogen, there's no need to worry about renting equipment. You can find ski and snowboard rental shops within many of the hotels. They have quality equipment for adults and children alike. Plus, if you're interested in powder skiing or backcountry exploration, some shops even offer limited supplies for those activities.
Activities Off the Slopes or for Non-Skiers
Shiga Kogen Mountain Resort is a great place for families to enjoy the winter weather, even if they don't ski or snowboard. For instance, seeing snow monkeys at the nearby Jigokudani Snow Monkey Park is a must for any animal lover! There are also many onsens, or hot springs, around the resort where you can relax and warm up. Cultural tours are also a great way to learn about the history and culture of Japan, from tea ceremonies and calligraphy lessons to sake tastings and samurai experiences.
Accommodations near Shiga Kogen Mountain Resort for Families
If you're looking for a luxurious, modern hotel in Shiga Kogen, you may have to search harder than usual. The villages of Shiga Kogen are primarily home to 3-star hotels. Japanese-style tatami rooms are the most prevalent, where guests sleep on futons. Most rooms do not have on-suites and have shared toilets and bathing facilities. Shared facilities are standard in Japan, so check with the hotel before booking.
Guide to Skiing in Japan with Kids
Looking for more tips on visiting Japan as a family? The idea of hopping on an international flight with kids in tow to go for a ski trip in Japan may be scary, but we have a few tips and tricks on how to make it easier. From the best time to ski in Japan to travel insurance, here's a guide to skiing in Japan with kids!
Learn how to pack for a ski trip using our Ultimate Ski Trip Packing List For Families This Winter!
Best Time to Ski in Japan with Kids
Families planning a trip to Japan are probably wondering: what's the best time to ski in Japan with kids? In Japan, the ski season usually runs from December to May. Book your trip between January and mid-March for the best chance at good snow conditions. Japanese ski resorts have varying snow depths and snowfall based on location and height.
Travel Insurance
Travel insurance is a good idea for any international trip. While Japan doesn't have the most expensive medical system in the world, the last thing you want is to get injured in a foreign country without support. Travel insurance will also help cover lost baggage and canceled flights. It's worth the added peace of mind. When choosing travel insurance for a ski trip, check the coverage available for skiing; often, skiing is considered a dangerous sport and requires an additional rider. Be very clear about what is and is not covered. Usually, insurance policies require you to ski with a professional guide when off-piste. Depending on the policy definitions, off-piste could include tree skiing or ungroomed slopes, even if they are in the resort.
Check for travel insurance here with AXA, Travel Guard, or TravelInsurance.com.
Japanese Accommodations for Families
Unless you're staying at a big American chain, Japanese hotels are quite different from western hotels. Having a shared bath/onsen is considered a luxury for Japanese travelers. Unless the hotel states specifically that it has a private bath, you may end up staying somewhere with shared bathing facilities. Room rates in Japan are usually by guest, not by room. You will be charged based on the number of occupants. Children are generally at a discounted rate between 50 – 70% of an adult rate, depending on age. Usually, children 12 and up pay the full rate.
Getting Around Japan as a Family
Getting around Japan is a little different than in many western countries. Japan has an extensive rail and public transport system. For first-time visitors, figuring out how to move around Japan can be difficult. Stay tuned for some tips on getting around Japan as a family!
Trains + Buses
Japan's world-class rail system will take you to most places throughout the country. For individuals, trains can be an effective way to travel, but it becomes infinitely more challenging with a family, especially when you add in ski gear. While buses are often slower than trains, they are easier to navigate with kids. Consider purchasing a Japan Rail Pass if you choose trains to get around.
Highway or ski resort buses are a relatively inexpensive method of travel in Japan. You also have the added benefit of loading your ski gear underneath the bus.
Renting a Car in Japan
Driving a car in Japan may seem daunting. It may be on the opposite side of the road you're used to, and the streets are much smaller than in most western countries. However, the extensive road network is well-maintained and has ample English signage. If you book a car, be aware that most highways are toll roads in Japan, and you will be required to pay. If you rent a car from the airport, ask for winter tires. Most cars will not have them.
Shipping Your Skis
If you decide to use public transport for your trip, consider using one of Japan's many private shipping companies to deliver your skis directly to your hotel. This service is convenient, safe, and quick. Many Japanese travelers ship their gear ahead when traveling, even by car.
Happy Skiing!
We hope you liked this list of the Best Ski Resorts In Japan For Families by our contributor Mike Humphrey! Japan is the perfect destination if you're looking for a ski vacation with something for the whole family. A family ski holiday here will provide world-class ski slopes and resorts and an authentic cultural experience you won't find anywhere else. Whether a ski novice or an expert skier, there are plenty of family-friendly ski resorts to enjoy your vacation!
About the Author: Mike lives in Japan with his wife and three boys. They love traveling, the outdoors, and living in the mountains. In the winter, you will find mike and his family skiing or snowboarding and hiking the local mountains in the summer. You can read more of Mike's articles on Mykhumphrey.com.
*Due to the COVID-19 pandemic, some of this list's attractions, accommodations, or things to do may be closed. Please ensure availability before making your decision.
*This post may contain affiliate links that may earn us a small commission, at no additional cost to you. Affiliate links in no way inform the hotels, sights, products, or other recommendations included in our articles. All opinions and recommendations expressed here are compiled from submissions submitted by the generous members of our Families Who Love To Travel community.
READ MORE: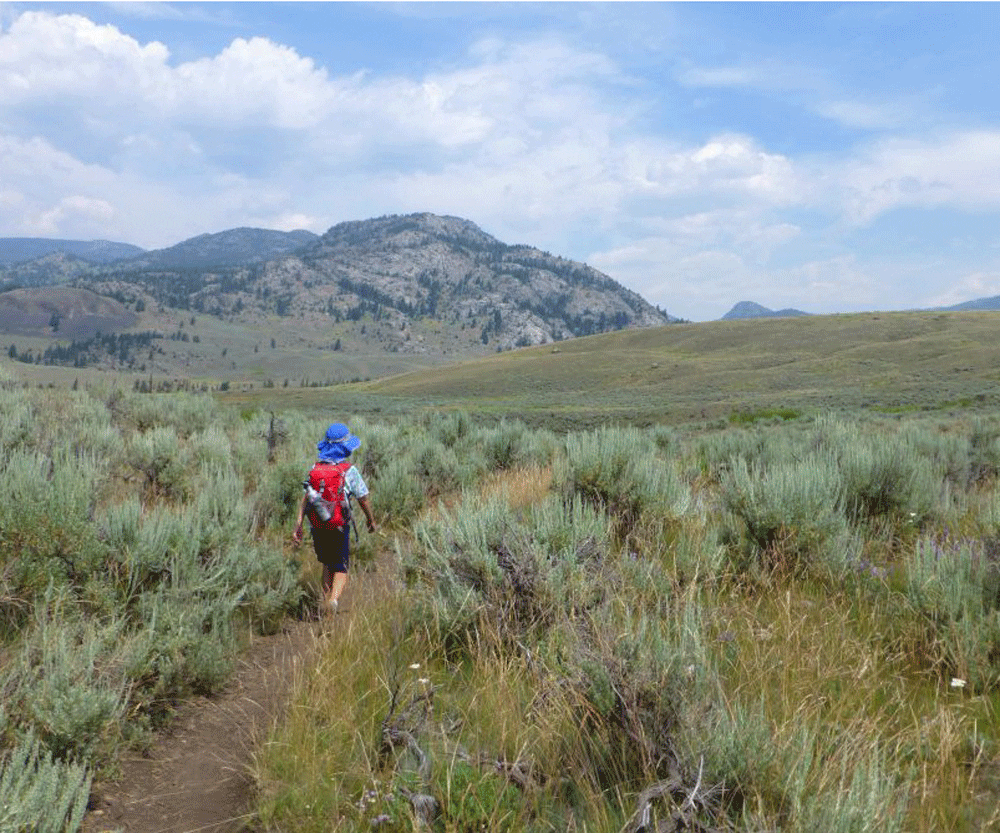 Everyone knows that Yellowstone National Park makes for a classic family vacation. Strolling the boardwalks...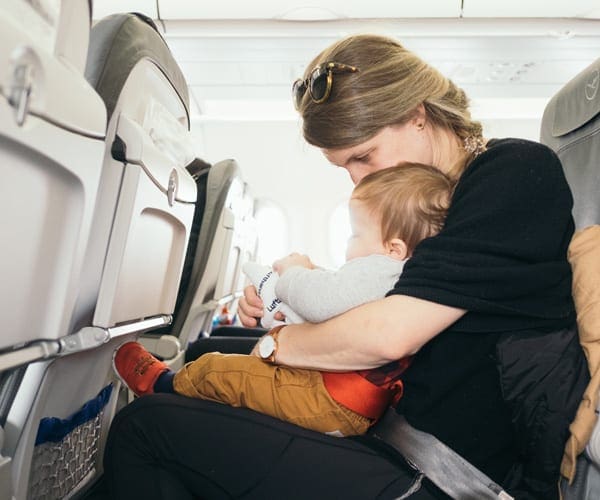 Families Who Love To Travel contributor Meghan Oaks provides her 10 best tips for your...