Prepare for an epic ride at the hotels with snow tubing near NYC for families! Whether you want a quick trip nearby or to plan a long weekend getaway, the winter season brings so many possibilities to explore. Snow tubing is a particularly great activity for families because it doesn't require much skill or experience, which means it's great for beginners or young kids who don't ski. Head to the Pocono Mountains to experience some of the longest and fastest lanes in Pennsylvania or stay in New York, where you'll find Rocking Horse Ranch. As a plus, a lot of the options on this list also offer skiing, ice skating, and other fun winter activities. Next time you need to escape the hustle and bustle, be sure to add one of these Best Hotels With Snow Tubing Near NYC For Families to your list.
Best Hotels for Snow Tubing in New York for Families
When you're looking for the best snow tubing hotels near NYC for families, upstate New York is an obvious choice. With proximity to the city and some gorgeous mountain peaks, make this your next winter vacation! Here are our favorite options for the best snow tubing resorts and hotels in New York for families!
RELATED ARTICLE: Family Resorts Near NYC For A Winter Getaway
Rocking Horse Ranch
Highland, NY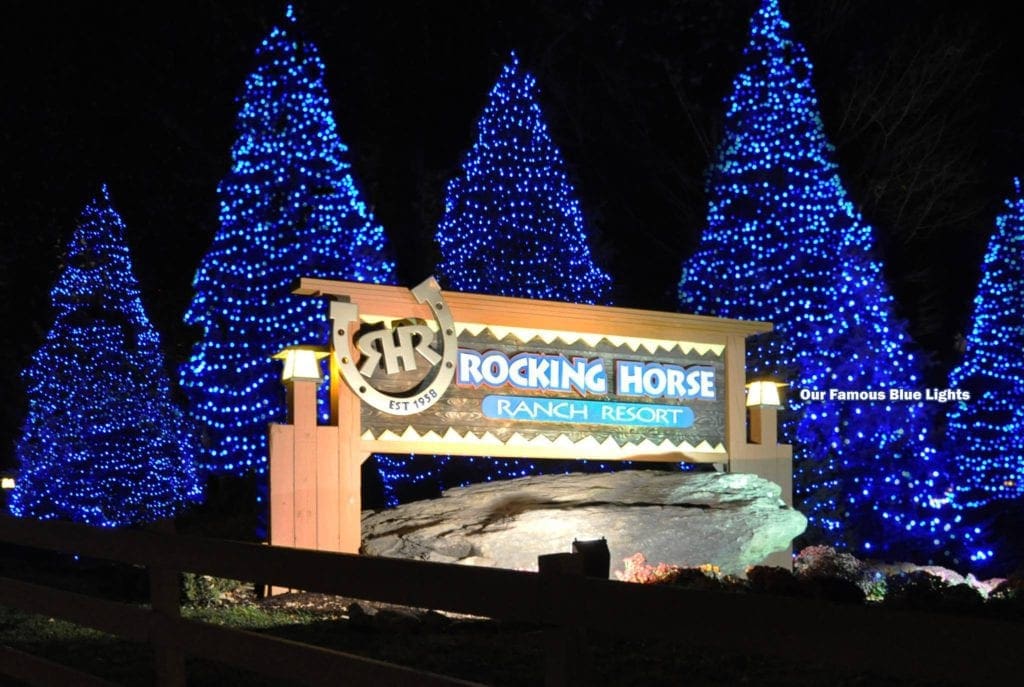 Rocking Horse Ranch promises a fun winter vacation for the entire family! Located around two hours from New York City, it's surely one of the best snow tubing resorts for families. From the Winter Fun Park to special kids' camps, it'll be easy to stay entertained in this winter wonderland. Accommodations range from rooms in Main Lodge A with two queen beds to those in Main Lodge AA with two queen beds and a bunk bed. There are also rooms in the Oklahoma Building with a similar setup of one queen bed and bunk beds.
Winter Family Fun

Rocking Horse Ranch is the place to be for winter fun near New York City with kids! Experience an epic snow tubing adventure at the hotel's Winter Fun Park, where kids can soar down the Big Hill. Single/double tubes are available for families and the height requirement is 36". You can also go skiing on the small slope, perfect for beginners, ice skating, or take a horse-drawn sleigh ride in the snow. After a long day outside in the snow, hop in the indoor/outdoor Eldorado Hot Springs, set to a cozy 98 degrees. Families can also enjoy indoor activities like The Big Splash indoor pools and waterslides, laser tag, archer, and more!
Mohonk Mountain House
New Paltz, NY
Escape the hustle and bustle of New York City at Mohonk Mountain House. Families will find this stunning Victorian-style castle only two hours away in the Hudson Valley. With entertainment and relaxation for all ages, staying at Mohonk Mountain House in the winter means festive cheer long after the holidays. Choose between rooms with two queen beds and suites with private balconies and fireplaces.
Winter Family Fun
Winter family fun is in abundance at Mohonk Mountain House. As one of the best snow tubing resorts near NYC for families, you can take your snow tubes to the golf course for a thrilling ride. Availability depends on the weather, but this activity usually happens around 10 AM. With over 30 miles of groomed trails, cross-country skiing is another popular winter activity here. Families can also lace up their boots and go on a winter hike, try snowshoeing, or head to the ice skating rink. Relax your muscles in the indoor pool afterward! Children between two and twelve years old can also spend time at the Mohonk Kids' Club while teens between thirteen and seventeen hang out at Mohonk Teen Program. Meanwhile, parents can visit the on-site fitness center or The Spa at Mohonk Mountain House. Watch out for themed events like "Jazz on the Mountain" or "Winter Yoga Weekend."
RELATED ARTICLE: Best Ski Resorts Near NYC For Families (All Under 3 Hours)
Ridin-Hy Ranch Resort
Warrensburg, NY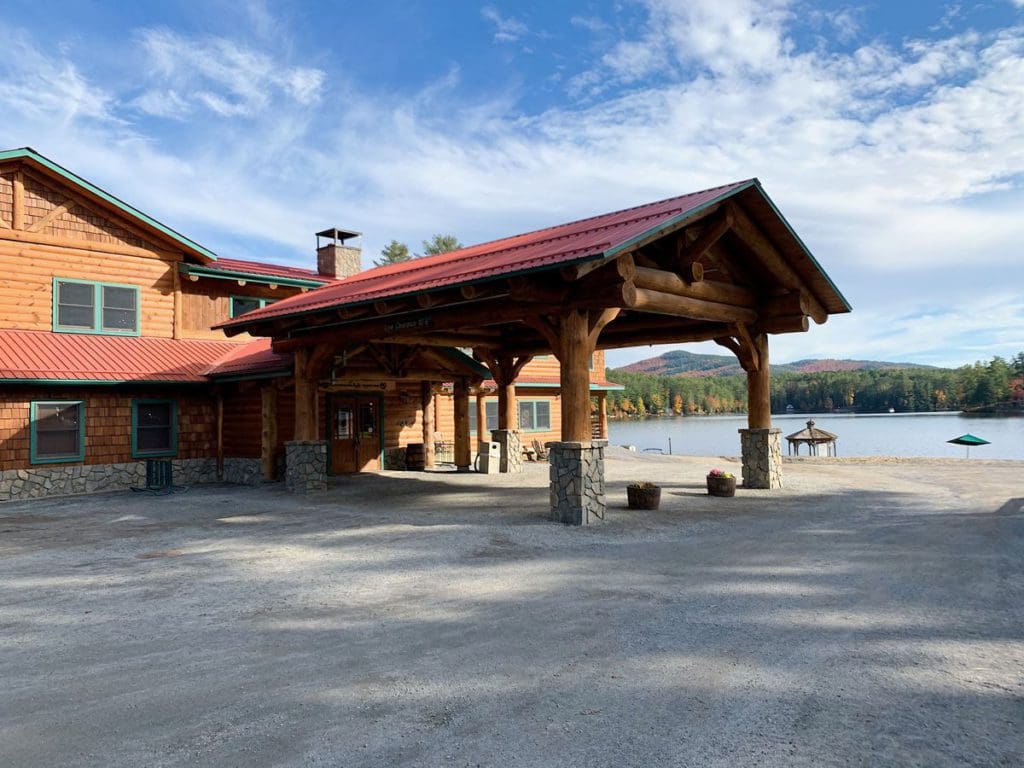 Enjoy a rustic family vacation near Lake George when you stay at Ridin-Hy Ranch Resort. Located on the banks of Sherman Lake within Adirondack State Park, this all-inclusive ranch resort is around three and a half hours from NYC. Not to mention, one of the best hotels with snow tubing near NYC for families! It also has so much for families to enjoy during the winter, including over 700 acres of horseback riding trails! Accommodations include cabins and lodge-style rooms, most of which have two bedrooms and a living room.
Winter Family Fun
Winter is a fantastic season to experience Ridin-Hy Ranch Resort. Firstly, kids can enjoy snow tubing on the hotel's hill. It isn't too tall, which makes it suitable for young kids too. Intermediate skiers can also try downhill skiing or cross-country skiing. Plus, when you want to explore the property, you can hop in a snowmobile, a buggy, or even take a sleigh ride. Sporty kids can play hockey or go ice skating. Of course, save time to go horseback riding, since kids can take a beginner lesson and explore various trails around the ranch. After a long day outside in the snow, families can warm up in the indoor pool. Parents will love the hot tubs, fully-equipped exercise room, and the chance to get a massage. Other indoor activities include nightly entertainment, like bingo, plus a recreation center with basketball, wiffleball, and more. 
Best Hotels for Snow Tubing in Pennsylvania for Families
If you want to combine snow tubing with a stay at a lovely hotel in Pennsylvania, you'll love these options. Keep reading for the best snow tubing hotels in Pennsylvania for families!
Woodloch Resort
Hawley, PA
Looking for the best all-inclusive resorts in Pennsylvania? Stay at none other than The Woodloch Resort! Located in Hawley amidst the Pocono Mountains, this lakefront resort is perfect for a cold-weather escape. Accommodations range from one to two or three-bedroom suites with queen beds or even larger vacation rentals off-site.
Why Families Love It
The Woodloch Resort offers a ton of winter fun on its snowy property. During colder weather, visit the hotel's snow tubing hills in the lakefront area for an epic ride down. They make their own snow, so you can take advantage of this winter activity regardless of the weather. Families can also snowshoe around the lake or explore the wilderness on the hotel's Nature Trail. Don't forget about ice skating on the lake or showing off your skills at the Winter Olympics! When you want to warm up, the hotel has temperature-controlled indoor and outdoor pools, including kids-only splash pools. You can also visit The Indoor Splash Zone or Forest Indoor Playground. Supervised kids' clubs are also available for babies and toddlers. Children 10 and under can hang out at the Boomer's Kids' Club Room. Parents can visit the fitness center and spa at the hotel's sister property. 
Skytop Lodge
Skytop, PA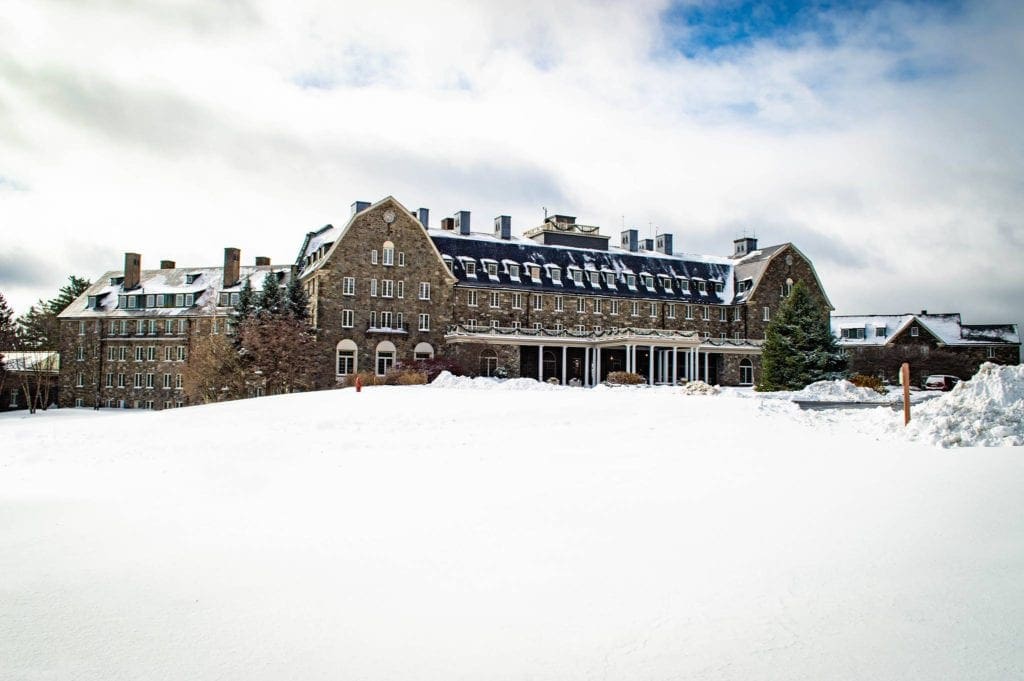 Book your family-friendly stay at the Skytop Lodge with Expedia or Hotels.com today!
Skytop Lodge is surely one of the best snow tubing resorts near NYC for families! Set on a sprawling property in The Poconos, this charming resort is only two hours away from NYC. It's also one of the best winter hotels near NYC for families, with activities such as ice skating, skiing, and more. Accommodations vary across multiple buildings. Enjoy standard guest rooms in The Lodge, larger suites with fireplaces and a private balcony in The Inn, and four-bedroom cottages.
Winter Family Fun
In the winter, Skytop Lodge offers a beautiful view of the snow-covered mountains. Against this scenic backdrop, families can enjoy snow tubing on the hotel's hill. Riders must be at least 4 years old and 40" tall. Kids can also enjoy snowshoeing or ice skating at the indoor pavilion or on Skytop Lake! Skytop Lodge also offers a private slope for skiing, perfect for children and beginners. For a one-of-a-kind experience, spend the afternoon ice fishing on the 72-acre frozen lake! Indoor activities include the hotel's pool, which is perfect for warming up after playing in the snow.
Happy Travels!
We hope you liked this list of the Best Hotels With Snow Tubing Near NYC For Families! Winter is a great time to bond with your family, and you'll have so much fun at these scenic destinations. Enjoy your winter vacation near NYC with kids!
*Due to the COVID-19 pandemic, some of the attractions, accommodations, or things to do on this list may be closed. Please ensure availability before making your decision.
*This post may contain affiliate links that may earn us a small commission, at no additional cost to you. Affiliate links in no way inform the hotels, sights, products, or other recommendations included in our articles. All opinions and recommendations expressed here are compiled from submissions submitted by the generous members of our Families Who Love To Travel community.
READ MORE: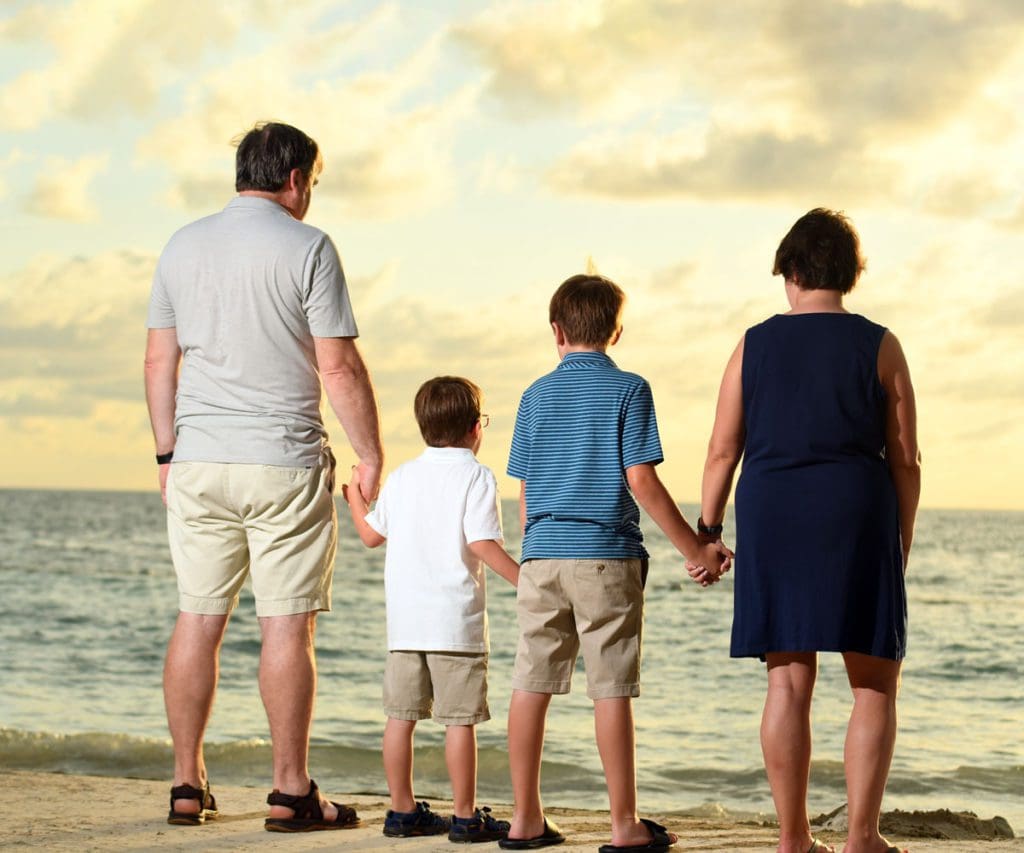 If you're looking for fun in the sun and so much more, plan your next...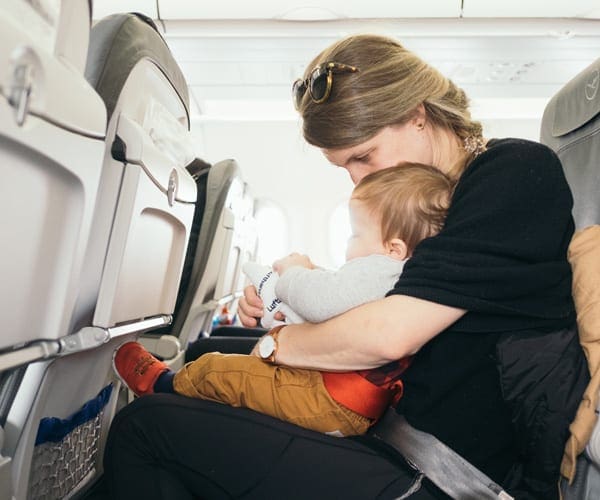 Families Who Love To Travel contributor Meghan Oaks provides her 10 best tips for your...