Spain is a renowned tourist destination for families with kids for a plethora of reasons; mainly its stunning weather, architecturally rich cities, Mediterranean atmosphere, and passionate culture! In fact, it offers travelers a range of activities, from exploring museums and ancient ruins to hitting the beach or hiking through stunning natural scenery. However, when it comes to choosing when to visit, there are certain seasons that are better suited to families than others. The summer months of June, July, and August see Spain at its busiest, with tourist numbers soaring. Families with young children may find the heat and crowds challenging, so opt instead for a spring or autumn break. Next time you're wondering about the best places to visit in Spain with kids or the best time to go to Spain, we've covered it all. From winter skiing to summer beach vacations, keep reading!
Best Places to Visit in Spain with Kids All Year Round
Ready to plan your next family vacation in Spain? There are plenty of places to visit in Spain that are suitable for kids all year round, whether you want to experience the summer heat or a milder spring. From Madrid to Barcelona, here are some of the best suggestions on where to go in Spain with kids, including the best time to travel to Spain!
Madrid
Plan your next family vacation in Spain to the country's capital city, Madrid! From all the incredible food to world-class art, culture, and entertainment opportunities, there are plenty of things to do in Madrid with kids all year round. However, since its inland location offers little-to-no breeze in the summer months, temperatures tend to be extremely hot. Families prefer to visit in the shoulder seasons, like June (80-85 degrees) or September (75-80 degrees), to take advantage of the sun without the sweltering heat.
Fun Things to Do in Madrid with Kids
With works by masters like Velazquez, Goya, and El Greco on display, The Prado Museum is a must-see for art lovers of all ages. For a more hands-on experience, head to the Reina Sofia Museum to see Pablo Picasso's Guernica up close. Or, step back in time at the Royal Palace of Madrid, a former residence of Spanish royalty.
Madrid is also home to the huge Retiro Park, perfect for a leisurely stroll or a picnic lunch. For even more outdoor fun, head to Casa de Campo – Madrid's enormous city park – where you can ride the cable car, feed the ducks, or explore one of the many hiking trails. It also houses the Zoo Aquarium Madrid, home to over 4,000 different animals! Don't forget to sample Spanish food at San Miguel Market, see a flamenco show, and visit the bustling Plaza Mayor.
Save money on attractions with a Go City pass for Madrid. Get yours here!
Where to Stay in Madrid with Kids
Looking for the best places to stay in Madrid with kids? For apartment-style accommodations, check out SmartRental Collection (Gran Vía Capital). It offers a central location with a full kitchen, stove, dishwasher, washer/dryer, and large patios. Plus, a nice rooftop pool with marvelous views of Madrid! Petit Palace Lealtad Plaza is another great apartment-style hotel, located in the upscale Prado neighborhood, within walking distance of many attractions.
Other great hotels in Madrid for families include Gran Meliá® Madrid, as well as Hotel Catalonia Las Cortes, located near Plaza de Santa Ana. Plus, Hotel Palacio del Retiro, near the famous Retiro Park.
Looking for a larger space? Book an exceptional homestay in Madrid with Plum Guide here!
Barcelona
There's no denying that Barcelona is one of the most beautiful and vibrant cities in the world. From world-famous museums and architecture to sandy beaches and fun parks, the city is incredibly kid-friendly, with plenty of great places to visit all year round. To avoid the summer rush of tourists and humid, hot temperatures, we suggest visiting between March and June. Early fall, around mid-September to October, is also fantastic. Catch the tail end of the city's stunning summer weather without the high temperatures (around 70-75 degrees)!
Barcelona is also a fantastic place to visit during Semana Santa (Holy Week) in March or April. It features parades and other celebrations across the city, making it one of the best Easter destinations in the world for families!
Fun Things to Do in Barcelona with Kids
For some fun in the sun, head to Barceloneta Beach for relaxing, kitesurfing, windsurfing, and swimming. Or take a stroll through one of Barcelona's many lush parks, like Parc de la Ciutadella or Montjuïc Park. Plus, you can't miss Parc Guell, home to some beautiful works of art by Antoni Gaudi!
With its stunning collection of Catalan paintings from the middle ages to the early 20th century, the world-renowned Museum of Catalan Art is also a must-see. Also, check out the Museu Picasso. It houses one of the largest collections of works in the world by the artist. Families can also sample tasty food at the Boqueria Market, stroll down La Rambla, or take a tour of the iconic Sagrada Familia. Don't forget about spending a day at the Tibidabo Amusement Park!
Looking for more things to do in Barcelona with kids? Click here for the Best Things To Do In Barcelona With Kids!
Where to Stay in Barcelona with Kids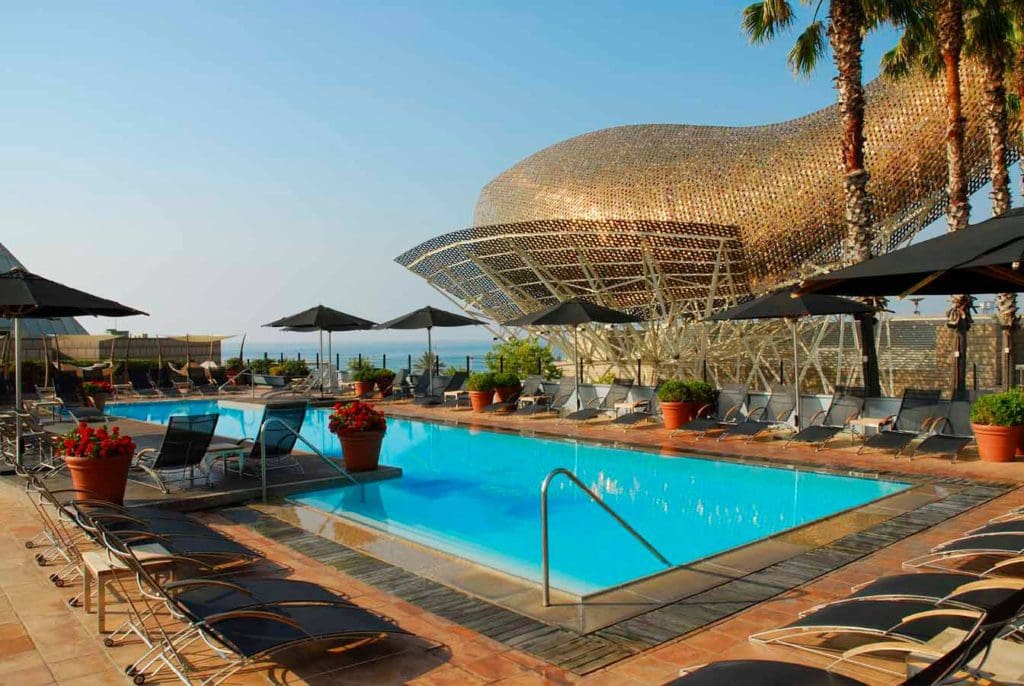 Looking for the best places to stay in Barcelona with kids? Families love the Renaissance Barcelona Hotel, located in the heart of Eixample. If you want to stay near the beach, try Hotel Arts Barcelona, which has a pool for kids. Leonardo Hotel Barcelona Las Ramblas has family rooms for 5 and 6 guests and an outdoor pool. Catalonia Ramblas also has a pool and rooms with a full bed plus bunk beds, ideal for a family of 4.
Other great hotels in Barcelona with kids are H10 Metropolitan, Mercer Barcelona, Kimpton Vividora Barcelona, and El Palace Hotel. You can find more places to stay in Barcelona on this list of the best family hotels In Barcelona by neighborhood!
Traveling with a large family? Look for an exceptional homestay in Barcelona with Plum Guide here!
Canary Islands
Families who want mild weather all year round (especially in the winter!) will love a trip to one of Spain's Canary Islands. Consisting of eight in total, each boasts its unique character and charm, from historical landmarks to stunning shorelines and outdoor adventures. They're especially fantastic for escaping the cold weather. However, many families also like visiting in September or October when temperatures are still high (80 degrees).
Here's a quick overview of the best Canary Islands to visit with kids!
Tenerife, which we mention later in this article, is the largest of the Canary Islands. From the soaring peaks of Mount Teide to the white sand beaches of Las Teresitas, there's so much to explore throughout the island and its capital city, Santa Cruz. And don't forget to check out Loro Parque, one of the best animal parks in Europe!
Gran Canaria has something for everyone too, from beautiful sandy beaches to mountains and volcanoes. Highlights for families include visiting Palmitos Park, which is home to over 1,500 animals, and Las Canteras beach, where you can rent pedal boats and kayaks.
Lanzarote is an ideal destination for active families who love spending time outdoors. From hiking through volcanoes and exploring lava caves to snorkeling and scuba diving in crystal-clear waters, don't miss attractions like Timanfaya National Park. There are also plenty of shops and restaurants in the capital, Arrecife, as well as a charming old town area full of traditional Canarian architecture.
Fuerteventura is a more laid-back island that is perfect for families who want to relax and enjoy some quality time together. With its beautiful sandy beaches, turquoise waters, and picturesque fishing villages, some consider this a true slice of paradise! And for those who want a little more adventure, there's windsurfing and kitesurfing on offer too.
Where to Stay on the Canary Islands with Kids
Planning a trip to the Canary Islands with kids and need somewhere to stay? In Gran Canaria, we recommend H10 Playa Meloneras Palace or Hotel Riu Gran Canaria.
In Tenerife, families can stay at Iberostar Selection Anthelia, which includes a kids' club, a playground, and an outdoor pool with a water slide.
Traveling with extended family? Search Plum Guide in the Canary Islands for gorgeous homestays!
Best Places to Visit in Spain with Kids in the Winter
As the cool winter months approach, what better way to spend quality time with the kids than by exploring all that Spain has to offer? From its stunning mountain landscapes to its vibrant cities, there are plenty of places to keep the whole family entertained. Keep reading to find out more!
Sierra Nevada
Spain has a rich history and diverse culture, and there are plenty of great places to visit with kids in the winter. Located in Andalusia in southern Spain, one of the best options is Sierra Nevada, where you can find plenty of activities to keep the little ones entertained. From skiing and snowboarding to sledding and ice skating, there's something for everyone in this beautiful mountain region near Granada. Ski season usually starts in late November and continues until May, depending on the snowfall and season.
The Sierra Nevada rests on the northwestern slopes of Pico Veleta, one of the highest mountains in Europe. Snow-capped peaks rise majestically into the sky, beckoning adventurers from all over the world to come and explore its soaring summits and secret valleys. And what better way to experience all this winter wonderland has to offer than by strapping on a pair of skis and hitting the slopes? Luckily, Sierra Nevada boasts 9 different ski areas featuring 19 fun green runs! Of particular interest to families, there's a children's snow park for beginners called Dreamland. Plus, multiple magic carpet lifts. After skiing, families can also check out the Mirlo Blanco area. It features fun activities like ice skating, sledding, and so much more!
Where to Stay in Sierra Nevada with Kids
In terms of places to stay, there's a main village, Pradollano, which features restaurants, ski condos, and ski-in/ski-out hotels. Families who want a boutique hotel option will like Hotel Maribel, a quaint property adjacent to the ski slopes. Larger families can also use Booking.com to find ski condos, chalets, or apartment-style accommodations.
Best Places to Visit in Spain with Kids in the Spring or Fall
There are many wonderful places to visit in Spain with kids. But if you want to avoid the heat, the best time to go is in the spring or fall. The weather is perfect for exploring and spending time outdoors. And there are plenty of activities and attractions that will keep your family entertained.
Seville (Sevilla)
​​Seville is a gorgeous city with a rich history and culture, making it the perfect place to visit with your family! Located in southern Spain's Andalucia region, it's known for its stunning architecture, delicious food, and vibrant culture. If you're traveling with kids, the best time to visit Seville is in the spring or fall, when the weather is cooler and the days are shorter. April to June boasts sunny weather (70-85 degrees), while September to October is a bit cooler (around 80-85 degrees). This way, you can avoid the heat and still see everything the city has to offer!
And, every year in late April following Semana Santa (Holy Week), Seville also celebrates Feria de Sevilla. This week-long festival features costumed dancers, rides for kids, and so much more!
Fun Things to Do in Seville with Kids
To start your family vacation in Spain, visit Plaza de España. Kids will love the Andalusian tile work, fun water boats along the moat, and the Military Museum inside. Two more monuments you can't miss are the Cathedral and the Royal Alcázar of Seville. At the Cathedral, families can check out Christopher Columbus' tomb and climb up to the top of the Giralda tower for sweeping views over the city! Meanwhile, the Royal Alcázar of Seville features an intricate royal palace and surrounding gardens to stroll in.
Then, "Las Setas," a building with a funky facade, also provides coveted views over old Seville. Within the complex, there's the Antiquarium (a museum dedicated to the ruins discovered while digging for the project) and an open-air market. Then, head to Parque de María Luisa to enjoy playgrounds, fountains, and sculpture gardens for a few hours. Finally, families visiting Seville can't leave without seeing a traditional Flamenco show!
Looking for more things to do in Seville with kids? Check out these Amazing Things to Do in Seville With Kids!
Where to Stay in Seville with Kids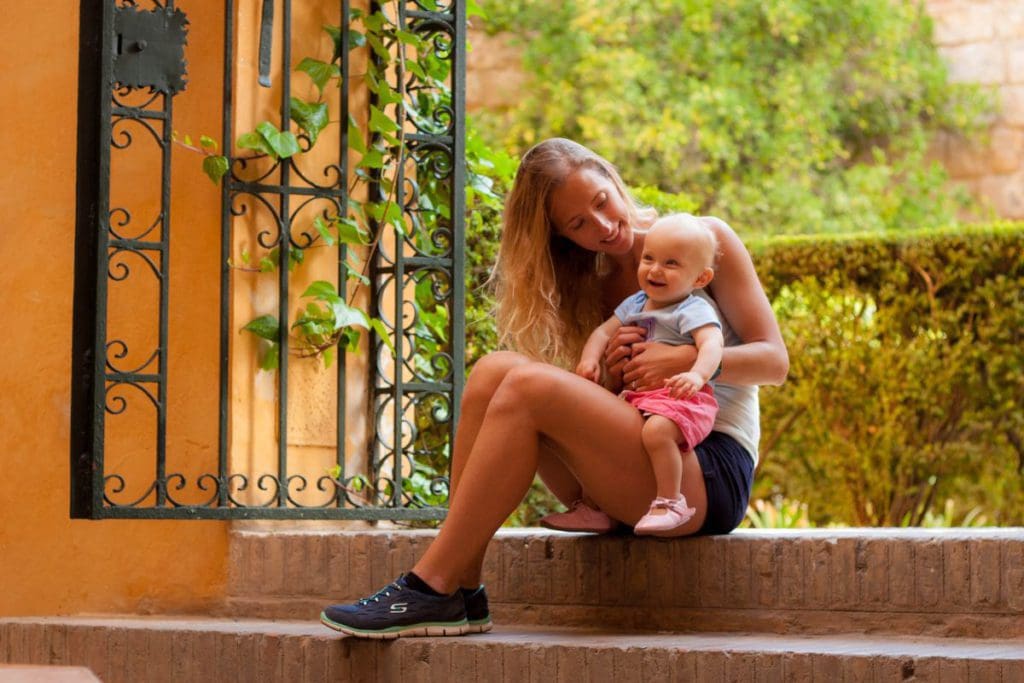 Looking for the best places to stay in Seville with kids? Just a short walk from the Cathedral and other major attractions, families love Petit Palace Marqués Santa Ana Hotel. It has a lovely courtyard and patio. Located in a historic building in the center of Seville, Petit Palace Santa Cruz Hotel is another great option with a stunning property.
Plus, kids will love the rooftop pool at Hotel Fernando III. It's near the Cathedral, the Giralda, and more of the city's most famous landmarks and shopping areas. Gran Meliá Colón also has a heated pool for kids to enjoy, plus a helpful concierge. Other fantastic places to stay in Seville with kids include the Hotel Doña María, Hotel Alfonso XIII, and Hospes Las Casas del Rey de Baeza.
Choose Plum Guide to book a homestay in Seville for larger and extended families!
Granada
Families who have visited Spain all agree: there's something remarkable about Granada! Maybe it's the stunning architecture of the Alhambra or the idyllic setting at the base of the Sierra Nevada mountains. Whatever the reason, this southern Spanish city is a firm favorite with families from all over the world. However, since it can become quite hot during the summer, we recommend visiting in the spring. Consider May and June (75-85 degrees) or September and October (70-85 degrees).
Fun Things to Do in Granada with Kids
The Alhambra is a must-see for any first-time visitor to Granada. This vast palace complex was built by Moorish rulers in the 13th century and is now one of Spain's most popular tourist attractions. Take a guided tour of the palace and marvel at the intricate Islamic art and architecture, then explore the beautiful gardens surrounding it, the Generalife. Afterward, stop by one of Granada's many cafes for a refreshing break.
For some fun in the sun, head to Parque de las Ciencias. Here, kids can learn all about science and nature through interactive exhibits. Next, take a stroll through the maze-like streets of the Albaicin neighborhood, Granada's Arabic Quarter. This is one of the oldest parts of the city, and it's full of charming narrow alleyways and whitewashed buildings. Families can even take a horse-drawn carriage ride around the Old Town!
Choose Booking.com here to book your stay in Granada!
Cordoba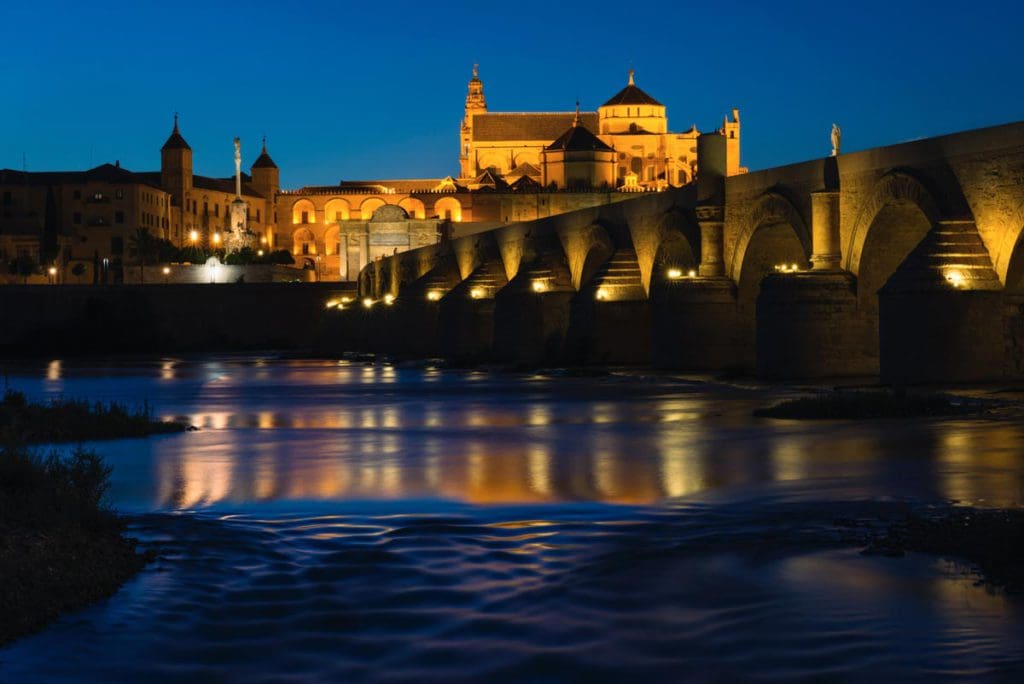 If you're looking for the best places to visit in Spain with kids that are both educational and fun, Cordoba is a great option! This Andalusian city was once the capital of Moorish Spain and is now one of UNESCO's World Heritage Sites, providing an ideal mix of culture, food, and history. Best of all, if you visit in the spring or fall, you'll avoid the heat that can make traveling with children challenging. We recommend April or May (75-80 degrees) or September and October (75-85 degrees).
Plus, if you're visiting Cordoba in May, don't forget to check out the Courtyard/Patio Festival, which celebrates the city's various patios!
Fun Things to Do in Cordoba with Kids
Families can explore Cordoba's rich history by visiting sites like the Great Mosque-Cathedral of Cordoba, which was built in the 8th century; or Alcazar de los Reyes Cristianos, a 14th-century castle located in the center of town. There are countless other historic landmarks worth a visit, including the Roman Bridge of Cordoba, Palacio de Viana, and Templo Romano.
Of course, animal lovers can't miss the tigers, lions, elephants, and other interesting animals at the Cordoba Zoo! If your kids are into art, be sure to visit the Museo de Bellas Artes de Cordoba. This museum houses a collection of Spanish art from the Middle Ages to the present day. Other kid-friendly activities in Cordoba include strolling through the Jardines de la Victoria (Victoria Gardens), checking out Cordoba's main city square, Plaza de la Corredera, and taking a boat ride down the Guadalquivir River.
Looking for a day trip outside of Cordoba? Head to the mountains for a day of hiking and picnicking in Parque Natural Sierra de Cardea!
Ronda
There are few places in the world as exceptional as Ronda, Spain! Perched high atop a cliff overlooking the El Tajo gorge in southern Spain, this ancient city has been a draw for travelers for centuries. And while it may not be the first place that comes to mind when planning a trip with kids, there are actually plenty of things to do in Ronda with kids that will make for an unforgettable experience. Whether you're interested in the local foodie scene or historic landmarks, we recommend visiting in the spring, like May or June (75-85 degrees), or in September and October (70-80 degrees).
Fun Things to Do in Ronda with Kids
The Puente Nuevo is one of Ronda's most iconic landmarks. The bridge spans a gorge that is over 100 meters deep, and offers breathtaking views of the city and countryside. Be sure to stop by the Visitors' Center/on-site museum before exploring to learn more about the history of the area!
Plaza de Toros de Ronda is another must-see. It's one of the oldest bullrings in Spain, and has hosted some of the country's most famous bullfights over the years. Even if you're not interested in bullfighting, it's worth visiting for its architectural beauty and historical significance. If you're looking for something a little more low-key, there are plenty of parks and gardens to explore in Ronda. Jardines De Cuenca is a particularly lovely spot to relax, as is ​​Alameda del Tajo, a historic park.
Right outside the city, there's La Cueva del Gato, a nearby cave that was once home to Neolithic humans. Kids will surely be impressed by the cave paintings, bats, and birds!
Best Places to Visit in Northern Spain with Kids in the Summer
If you're looking for the best places to visit in Northern Spain with kids during the summer, you'll want to check out these seasonal hotspots that are sure to please. From cool, refreshing mountain towns to lively coastal cities, there's something for everyone in this stunning region. Here are some of our favorite suggestions on where to take family trips to Spain!
Bilbao
​​Bilbao is a beautiful city in northern Spain full of culture, history, and plenty of things to do with kids! It's particularly known for its stunning architecture, lively nightlife, and delicious food, which families can enjoy while on vacation. Plus, it's one of the best cities in Spain to visit with kids in the summer months, particularly between June and September. While the rest of the country can get hot in July and August, Bilbao's northern location near the water means temperatures rarely exceed 80 degrees!
Fun Things to Do in Bilbao with Kids
The Guggenheim Museum Bilbao is a must-see for any art lover visiting Bilbao, young or old! The museum's unique architecture is sure to impress your little ones, and there's plenty of fascinating artwork inside to explore. The Casco Viejo, or Old Town, is a must-see historic area full of narrow streets, charming cafes, and traditional Basque buildings. Kids will love exploring and stopping by Plaza Nueva, the neighborhood's central and bustling square.
Of course, in the summer, don't miss the many beaches along the coast near Bilbao. Sopelana is easily accessible by metro (around 30 minutes) and features a long stretch of sand for kids to play and relax! Families can also taste the local cuisine at ​​​​Mercado de la Ribera, enjoy the greenery at Parque de Doña Casilda de Iturrizar, and take the funicular up Mount Artxanda for incredible views over the city.
Research stays in Bilbao here with Booking.com!
Santander
What better way to spend a summer vacation than by visiting Santander with your kids? This beautiful coastal city in northern Spain has so much to offer families, from its stunning beaches and seaside cliffs to its quaint streets and historic buildings. Plus, between June and October is the best time to take advantage of cooler temperatures – particularly the summer months of July and August, which are usually around 70-75 degrees.
Fun Things to Do in Santander with Kids
Santander's golden sand beaches and crystal-clear water make it a popular summer spot for swimming, sunbathing, and building sandcastles. Families particularly love Sardinero Beach in the heart of the city.
For some of the best views in Santander, be sure to check out the Centro de Arte Faro Cabo Mayor, where kids can stroll the seaside trails and see a lighthouse! Culture and history buffs can explore the picturesque property of the Palacio de la Magdalena and roam the gardens. Or, head to the Old Town, where you can walk winding streets and spot ancient buildings. Visit the Cathedral de Santander, which dates back to the 13th century, stop by Plaza Porticada, or step inside one of the many museums, such as Museo Marítimo del Cantábrico.
For a family day trip, Parque Nacional de Los Picos de Europa is a national park located just outside of Santander. Families can explore its dramatic cliffs, caves, and waterfalls. Kids will love getting up close and personal with nature in this beautiful setting!
Reserve your stay in Santander here with Booking.com!
Donostia-San Sebastian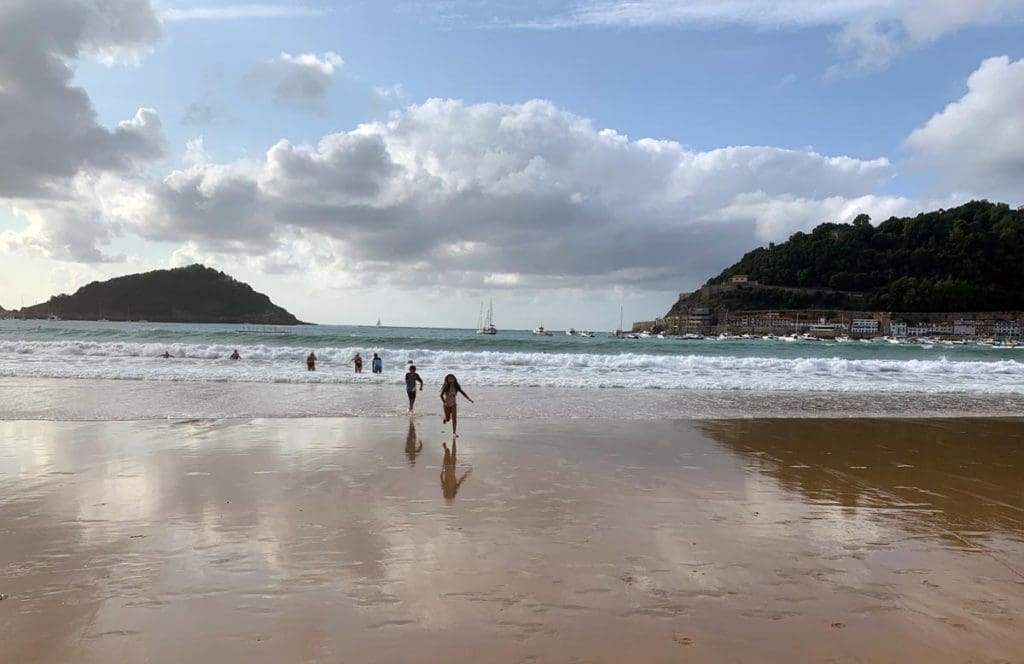 If you're looking for an unforgettable summer vacation with your kids, look no further than the beautiful city of Donostia-San Sebastian in northern Spain. Nestled between the mountains and the sea, this charming Basque resort town offers endless activities and attractions for families. It's also one of the best places to visit in Spain with kids during the summer months, specifically between July and September. Families can soak up sunny temperatures of around 70-75 degrees and explore without getting too hot! Nights can get cooler, even in summer. However, remember that this is a popular time to visit because of the warm weather. So, consider visiting between May and July for fewer crowds and cooler weather.
Fun Things to Do in Donostia-San Sebastian with Kids
One of the most popular beaches in Europe, Playa de la Concha is a must-visit when in Donostia-San Sebastian. Kids will love playing in the gentle waves and building sandcastles on the sand. For breathtaking views, take a walk or bike ride along the La Concha Promenade that runs along the beach. Zurriolako Hondartza beach and Zurriola beach are popular among surfers and for surf lessons. Families can also visit the quieter Playa de Ondarreta or go on a boat ride around the bay to see the impressive cliffs and coastline from the water.
Little ones will also love learning about marine life at Aquarium Donostia / San Sebastián. ​​Or, take a ride on the historic Funicular de Igueldo for stunning views of Donostia-San Sebastian and its surroundings. Kids will love the exciting ride, which makes its way up to Mount Igueldo Amusement Park!
If you're looking for some culture, visit the Old Town, which is full of historic buildings, tapas bars, and interesting shops. Families can also visit some of the city's museums, like the San Telmo Museum.
For more tours or things to do in San Sebastian, consider booking here through GetYourGuide!
Best Places to Visit in Southern/Southeastern Spain with Kids in the Summer
Southern Spain is a renowned summer destination, and for a good reason – the heat may be intense, but there are plenty of ways to cool off. From epic beach getaways to kid-friendly attractions to explore between swims, the weather is beautiful, the food is delicious, and there are so many interesting places to explore. Stay tuned to make sure you add southern Spain to your list of summer holiday destinations!
Marbella
When the summertime comes around, and the weather gets hotter, everyone is looking for ways to cool off. One great way to do this in Spain is by visiting Marbella, a resort city in the country's southern Costa Del Sol region. With its wide variety of things to do, its stunning scenery, and its Mediterranean atmosphere, it's the perfect place to bring your family for an unforgettable vacation! Many families love visiting in July or August to soak up temperatures of around 90 degrees. However, anytime from April to November is a great time to visit if you want to enjoy everything this city has to offer!
Fun Things to Do in Marbella with Kids
No trip to Marbella would be complete without a visit to Playa de la Fontanilla, one of the most popular beaches in the city for sunbathing and relaxing. If you're looking for something more active to do, head over to Puerto Banus, where you can go jet skiing or parasailing.
For those who want to stay on land, there are plenty of shops and restaurants lining the port. Another place that should definitely be on your list is The Old Town. With its winding streets and beautiful architecture, it's like stepping back in time. Explore Plaza de los Naranjos, where you'll find an array of fresh fruits and vegetables, spices, and local handicrafts. There are also plenty of cafes and restaurants where you can enjoy some traditional Spanish cuisine. Don't forget to stroll down Avenida del Mar or enjoy some quality time at Alameda Park!
Book your stay in Marbella here with Booking.com!
Alicante
Alicante is a great place to take the kids for a family vacation in Spain! This beautiful port city in the Costa Blanca region offers everything you could want in a family-friendly destination, from stunning beaches to thrilling amusement parks. And with so many incredible things to do, you'll never be bored – especially when visiting in the summer! April to October is generally considered a fantastic time to visit Alicante, but July and August boast warm weather (around 90 degrees) and long summer days, perfect for exploring!
Fun Things to Do in Alicante with Kids
With crystal-clear water and soft sand, Alicante's beaches are perfect for a fun day out. Playa del Postiguet is located in the city center and features beautiful golden sand and crystal-clear water. Families can find plenty of restaurants, bars, and shops lining the nearby promenade too. For those looking for a more relaxed atmosphere, Platja de La Cala de Finestrat is a more secluded beach located just outside of Alicante. It offers stunning views of the Mediterranean Sea.
Or, for some culture and history, Alicante has plenty to offer in its Old Town, aka El Barrio. Visit the imposing Castillo de Santa Barbara for breathtaking views of the city, or explore the Museum of Contemporary Art to see some world-renowned artworks. For a taste of local cuisine, remember to shop the various food stalls at Mercat Central d'Alacant.
Reserve your stay in Alicante with booking.com now!
Malaga
Summertime in Spain is a magical time for kids! And what better place to enjoy it than in the south of the country where the sun shines brightly, and the temperatures are just perfect? From exploring charming old towns to lazing on the beach or learning to surf, there's something for everyone in Malaga. This is especially true in June (80-85 degrees) and September (75-80 degrees). Temperatures aren't too hot, but still warm enough to explore.
Fun Things to Do in Malaga with Kids
Spend your days on El Palo Beach, a beautiful stretch of sand for building sandcastles, swimming in the Mediterranean Sea, or just relaxing under the sun. There's also a promenade lined with cafes and restaurants, perfect for grabbing a bite after a long day.
If your kids love water slides, they'll have a blast at Aqualandia Torremolinos outside the city. For a dose of culture, families should also check out one of Malaga's many museums, such as the Picasso Museum or Carmen Thyssen Museum. Of course, The Alcazaba is a must-see for any history buff. This 11th-century Moorish fortification is one of the best-preserved in all of Spain, allowing families to wander through the winding corridors and explore the ancient chambers. Don't leave Malaga without savoring some traditional Spanish food – tapas are a must!
Book your sunset sail or a Flamenco show in Malaga from GetYourGuide here!
Valencia
Valencia, located on the southeastern coast of Spain, is often overshadowed by its busier neighbors. Nevertheless, this historic city has plenty to offer visitors, from museums to delicious food, especially for those traveling with young children. One of the best times to visit Valencia, Spain, with kids is from May through October, particularly in July and August (85-90 degrees) if you want a warm beach vacation.
And, if you're visiting Valencia in the summer, don't miss the Tomatina Festival in late August. This massive food fight takes place in the nearby town of Buñol and will be a ton of fun for the entire family!
Fun Things to Do in Valencia with Kids
Beachgoers will be in paradise on Valencia's Malvarrosa Beach. It's the most popular in the city and has a winding promenade to explore. Then, El Parque de Cabecera, one of the largest parks in the city, is a great spot to spend a lazy afternoon with the family. The park features ponds, playgrounds, gardens, and sports facilities. Nearby, there's Bioparc Valencia, an interactive zoo that educates families about endangered species and their natural habitats.
Meanwhile, the City of Arts and Sciences, Valencia's most famous landmark, is a must-see for any visitor, kids included. This massive complex features an oceanarium, a planetarium, an IMAX theater, and much more. Turia Gardens are another great spot to explore with kids. These lush gardens showcase a wonderful oasis of green space right in the heart of Valencia.
Of course, families can't visit Valencia without indulging in some delicious paella. This traditional Valencian dish is made with rice, seafood, vegetables, and spices cooked together in one big pan. It's sure to please even the pickiest eaters!
Book your things to do and tours in Valencia here with GetYourGuide!
Best Islands to Visit in Spain with Kids
Spain is a land of great diversity, especially when it comes to its islands. Whether you're looking for sun-soaked beaches, charming villages, or stunning natural landscapes, there's an island in Spain that will fit the bill. And if you're traveling with kids in tow, rest assured that there are plenty of family-friendly activities to keep them entertained. Keep reading to learn more about the best places to visit in Spain with kids!
Mallorca/Majorca
While there are many incredible places to visit in Spain with kids, Mallorca is truly one-of-a-kind. This island paradise offers everything from pristine beaches to towering mountains, making it the perfect place to explore with little ones. If you're wondering when is the best time to visit Mallorca with kids, we recommend the summer months (July or August) for soaking up the sun or the spring (April and May) for taking a road trip across the island and exploring its various towns.
Fun Things to Do in Mallorca with Kids
Start with Palma de Mallorca, the capital city. Stop by landmarks like the Llotja de Palma, an iconic Gothic building, or La Seu Cathedral, a beautiful Romanesque cathedral. Just outside of Palma is Marineland Mallorca, a unique aquarium featuring dolphin and sea lion shows. Families who want to see the island's unique scenery can explore the Cuevas del Drach, a series of caves located in Porto Cristo. The caves are home to an underground lake and offer stunning views. For something more relaxed in the summer, consider spending a day at one of Mallorca's many gorgeous beaches. We recommend Cala Mondrago for something more secluded. Or, Platja de Palma for a bustling beach near the city of Palma and Aqualand Water Park in El Arenal.
Looking for more of the best things to do in Mallorca with kids? Try go-karting, go horseback riding, take a boat trip, and so much more! Some fantastic towns to consider for a family road trip in Mallorca include Soller, Alcudia, and Valdemossa.
Where to Stay in Mallorca with Kids
Families looking for places to stay in Mallorca with kids have plenty of options. In particular, it's perfect for an all-inclusive family vacation in Europe. Located in Cala Millor on Mallorca's east coast, Protur Palmeras Playa Hotel offers magnificent views of the Mediterranean Sea, two outdoor pools, a kids' play area, and on-site restaurants.
Then, Zafiro Mallorca is another excellent option for families who want a studio or apartment-style accommodations. Located in the town of Alcudia, it showcases multiple outdoor pools (including a children's pool with a pirate ship!), restaurants, and a wide variety of activities, including the Zafiro Kids Club.
For home rentals for larger families, reserve your stay in Mallorca with Plum Guide!
Tenerife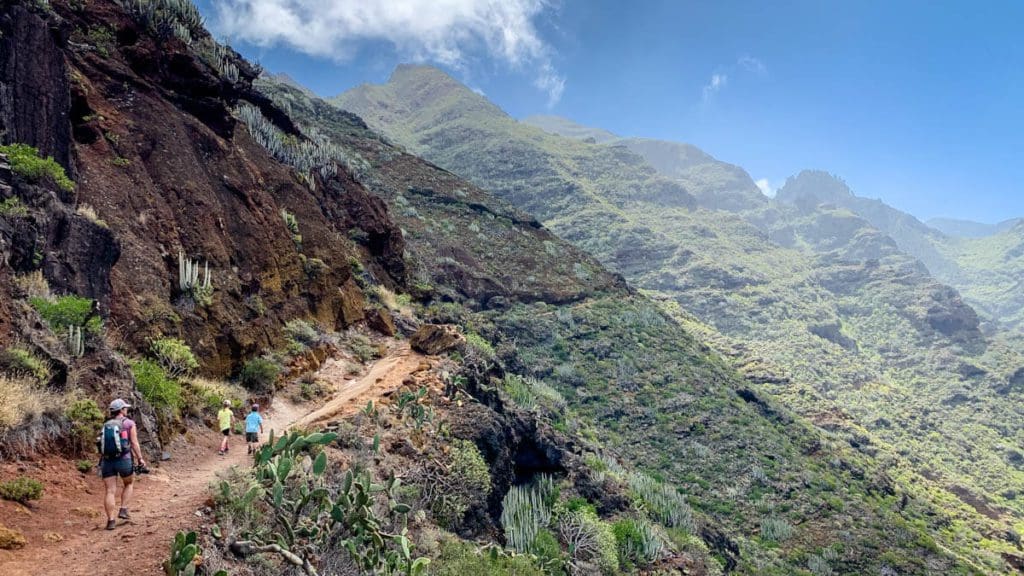 Tenerife is one of the best islands to visit in Spain with kids! As the largest of Spain's Canary Islands, it's home to beautiful sandy beaches, exciting water parks, and a variety of family-friendly activities. Of course, the best time to visit Tenerife with kids is during the summer months when the weather is warm and sunny. However, even during the off-seasons of April-May and September-October, there are plenty of things for families to do on the island!
Fun Things to Do in Tenerife with Kids
For history buffs and those who appreciate beautiful scenery, a trip to the capital city of Santa Cruz is a must. The Plaza de España, Calle del Castillo, and Parque García Sanabria are a few of the captivating places families can visit.
Just outside of the city lies Teresitas Beach. Here, golden sand contrasts against blue waters; it's no wonder this place was voted one of the top beaches in Europe! Nature lovers will be impressed by Mount Teide National Park, home to Spain's tallest mountain and an otherworldly volcanic landscape. Be sure to take a cable car up the mountain for amazing views! And for animal lovers (big and small), there's Loro Parque. It's one of the largest zoos in Europe, featuring over 4000 animals from 400 different species.
For a more laidback beach experience, families can also visit the southern coast of Tenerife to check out Playa de las Americas or Los Gigantes. Don't forget to visit Siam Park, a fun water park with rides for the entire family!
Where to Stay on Tenerife with Kids
Tenerife has plenty of family-friendly accommodations to choose from! For an all-inclusive option, check out Iberostar Selection Anthelia. This stunning hotel in Costa Adeje has plenty of activities and amenities for families. This includes a kids' club, a playground, and an outdoor pool with a water slide.
Book through Plum Guide for a homestay in Tenerife here!
Happy Travels!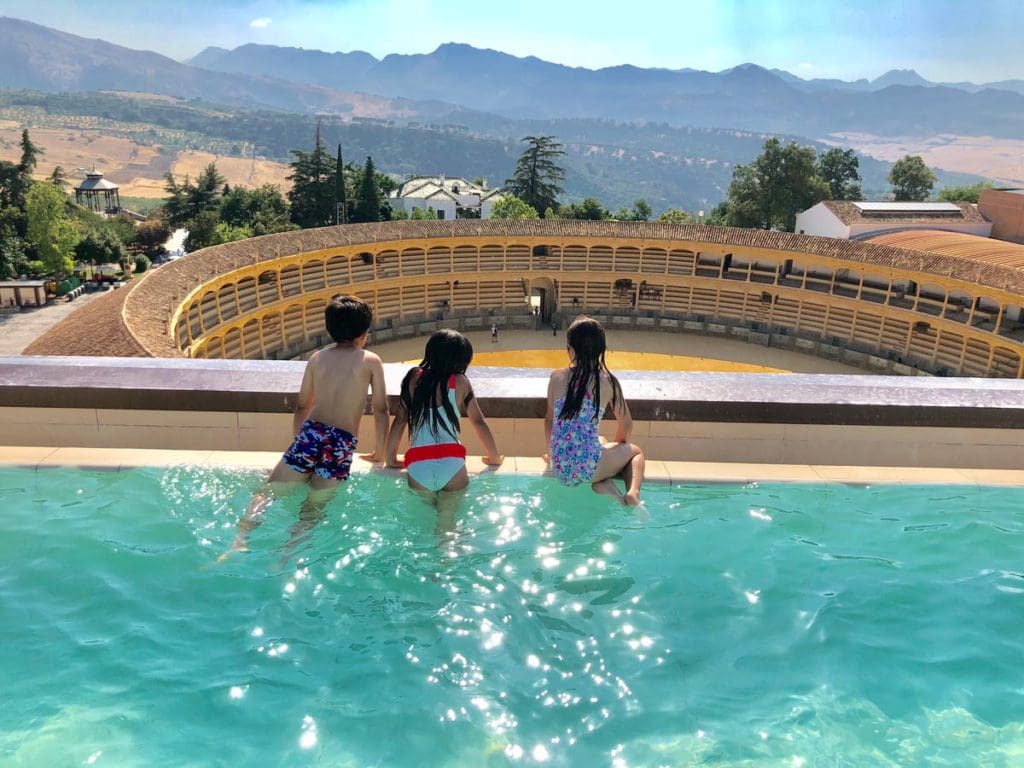 We hope you liked this guide to Exploring The Best Of Spain With Kids: Seasonal Hotspots You Don't Want To Miss! Spain is a wonderful country with lots to offer families, from the beaches of Barcelona and Valencia to the museums of Madrid and beyond. Enjoy your next family vacation to Spain!
*Due to the COVID-19 pandemic, some of the attractions, accommodations, or things to do on this list may be closed. Please ensure availability before making your decision.
*This post may contain affiliate links that may earn us a small commission, at no additional cost to you. Affiliate links in no way inform the hotels, sights, products, or other recommendations included in our articles. All opinions and recommendations expressed here are compiled from submissions submitted by the generous members of our Families Who Love To Travel community.
READ MORE: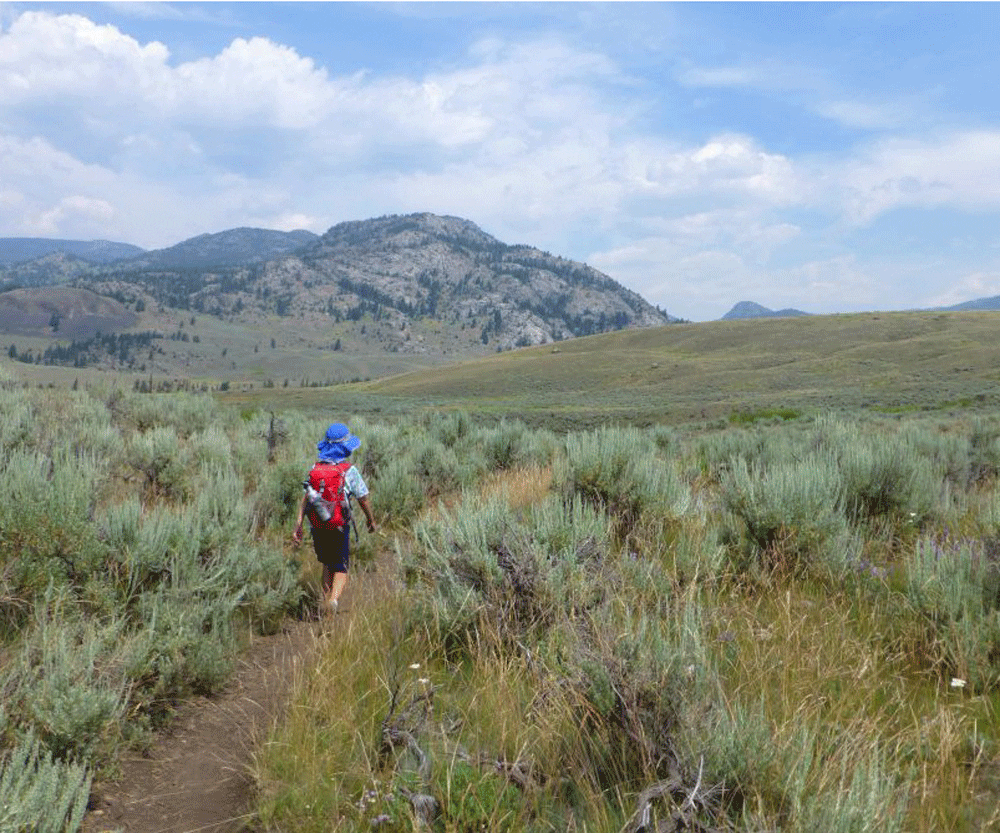 Everyone knows that Yellowstone National Park makes for a classic family vacation. Strolling the boardwalks...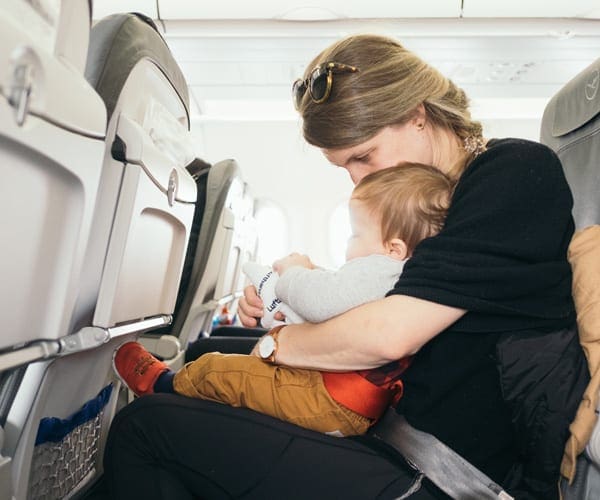 Families Who Love To Travel contributor Meghan Oaks provides her 10 best tips for your...