Who's ready to visit one of the best spring break destinations for families around the world? With school briefly out of session, February, March, and April are the perfect months to unwind as a family. In fact, you'll be surprised at how many interesting places you can discover within a week! Travel around the US or go to a unique destinations like Tokyo. Dynamic cities like New Orleans and Rome spring to life during Easter, for example. We've included a wonderful mix of options from Europe to Northern Africa, The Caribbean, and beyond. Plus, there are some hotel suggestions if you need somewhere to stay! Here's our list of the Best Spring Break Destinations For Families Around The World!
RELATED ARTICLE: 12 Warm U.S. Spring Break Destinations for Families
Best Spring Break Destinations for Families in Europe or Northern Africa
Europe or Northern Africa make a great spring break destination for families. Whether you want to see the Venice Carnival, go sand surfing in Morocco, or enjoy King's Day in Amsterdam, your options won't be limited. Keep reading for our picks on the best spring break destinations for families in Europe or Northern Africa!
Italy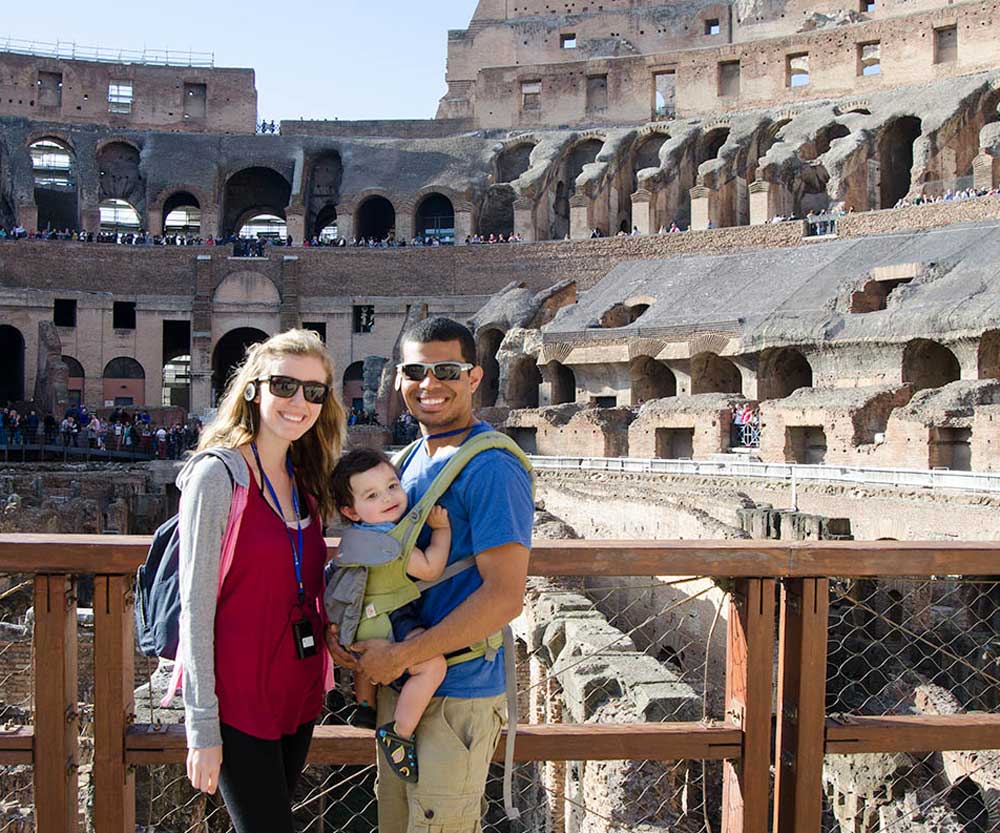 Find the same great attractions with fewer crowds when you travel to Italy in the spring. Temperatures range, so pick a region you're interested in. Families can attend the Venice Carnival from mid-February to early or Mid-March, with citywide entertainment for kids and masked performers in lavish costumes! Florence, famous for art and science, is also fantastic for Easter. Celebrate "The Explosion Of The Cart," a tradition where reenactors march a decorated wagon through the streets.
Meanwhile, history buffs will love Rome's Easter celebration. Every year, the pope says mass in St. Peter's Square, coinciding with other festivities. Enjoy special restaurant menus, gatherings by The Piazza Del Popolo or the Spanish Steps, and maybe even a special egg hunt! Or, travel further south to Naples for delicious pizza. On Easter, take your pie to-go like the locals and enjoy a picnic at The Royal Palace Of Caserta's garden. With so much to offer, no wonder Italy is one of the best spring break destinations for families!
Where To Stay In Italy With Kids
Wondering where to stay in Italy with kids? If you're vacationing in Rome and want to be near all the best attractions, book a room at The Inn At the Spanish Steps, Hotel de Russie Rome, or Hotel Artemide. In Florence, try the Hotel Savoy, The Hotel Regency Firenze, or the Hotel Lungarno. Families staying in Venice will like the Baglioni Hotel Luna or the Belmond Hotel Cipriani.
RELATED ARTICLE: The Best Of Rome With Toddlers
Iceland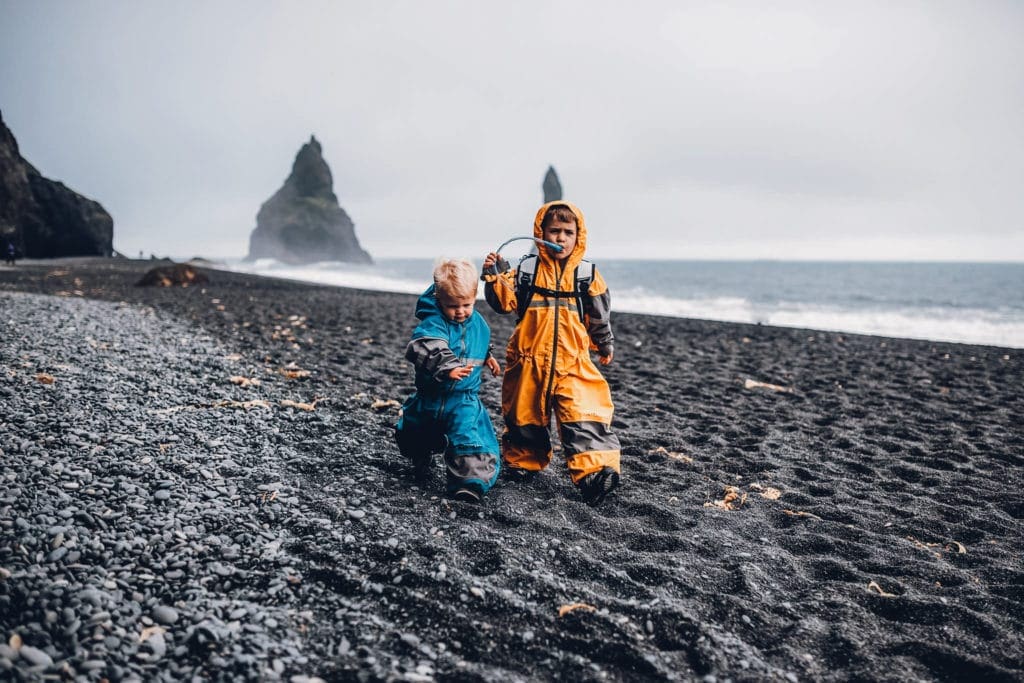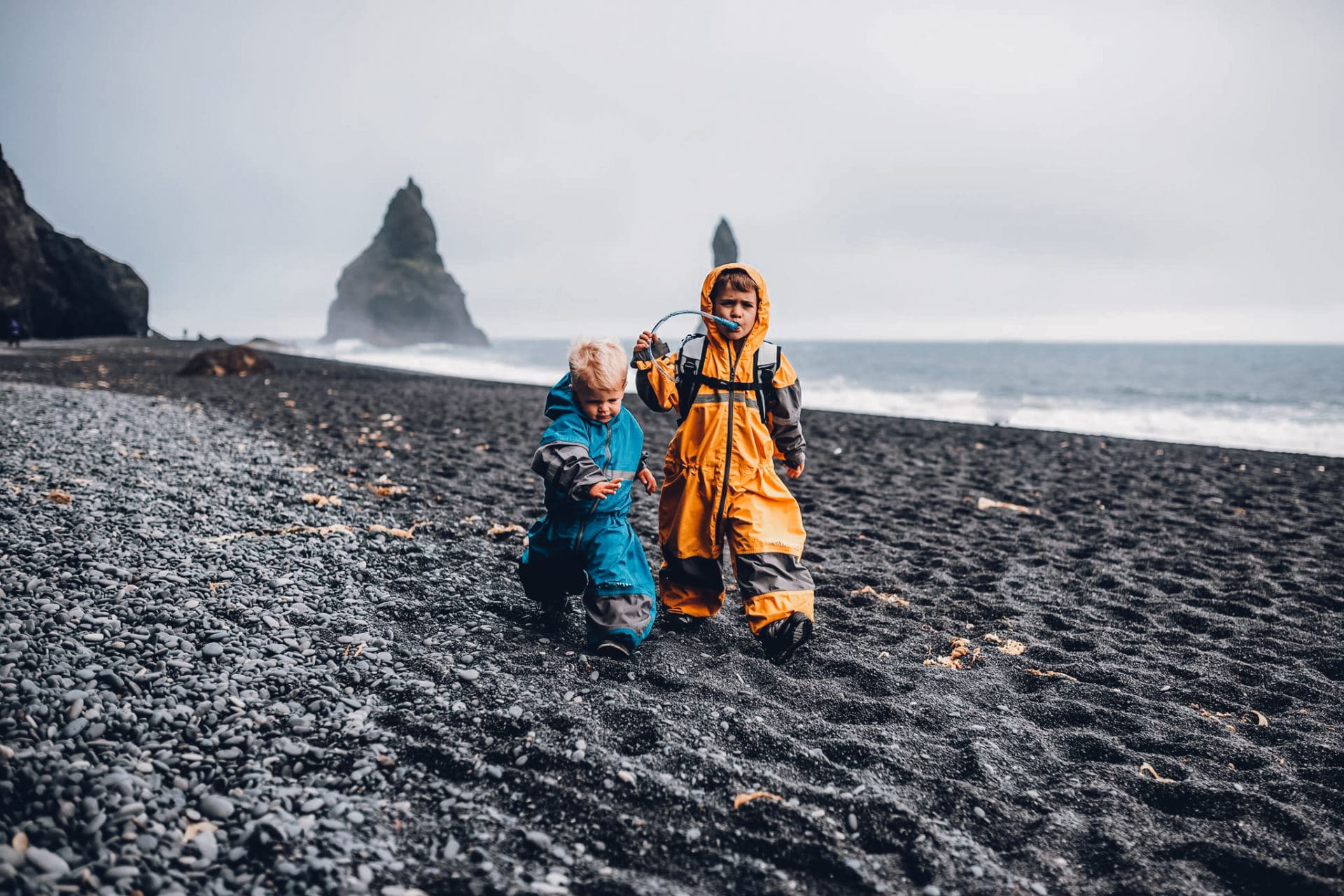 Iceland is just a short flight away from the US. April temperatures are a bit chilly (around 50 degrees), but it's often more affordable. Plus, late March and early April is a good time to see Iceland's Northern Lights, since the season ends around mid-April. There are plenty of places to see them, from parks in urban cities like Reykjavik to more secluded areas.
However, another popular option for families is taking a guided tour, whether by boat or minibus. Large bird migrations overtake Iceland during the spring months as well, so bird-watching is really popular here too. Even if you don't want to go on an official tour, keep an eye out for in-season birds like Golden Plovers, Starlings, or the Ravens wherever you're staying. As one of the best spring break destinations for families, April is also a great time for whale watching. Head to Husavik, home to the Husavik Whale Museum, to take a tour!
Then, don't miss learning about the Best Things To Do In Iceland With Kids
Want local tips and personalized advice for your trip to Iceland? Connect with Halldór from Go Ask A Local! He's an Iceland-based travel agent who specializes in self-drive trips and also offers trip planning consultations on Zoom.
Top 20 Iceland family-friendly vacation rentals | Vrbo
Amsterdam, Netherlands
An amazing spring break awaits families in Amsterdam! Tulip season runs from late March to early May, but mid-April is a sweet spot to catch these colorful flowers. Most of the picture-worthy landscapes are located outside of Amsterdam, accessible by a short train or bus ride. In Lisse, see the Keukenhof, one of the largest flower gardens in the world. Millions of vibrant bulbs bloom each year, and there's also a tulip museum, cafe, and windmill. Stick around to catch the flower parade!
Or, head to the Flevoland province for a less touristy experience. Small towns like Dronten, Lelystad, and Zeewolde are perfect for exploring by bike! On April 27th, Amsterdam also celebrates King's Day, the biggest and most colorful holiday in The Netherlands. Everyone dresses up in orange, music fills the streets, and the city becomes one big street market. Vondelpark usually has the best selection of kid-friendly trinkets!
Netherlands Vacation Rentals: house rentals & more | Vrbo
Southern Spain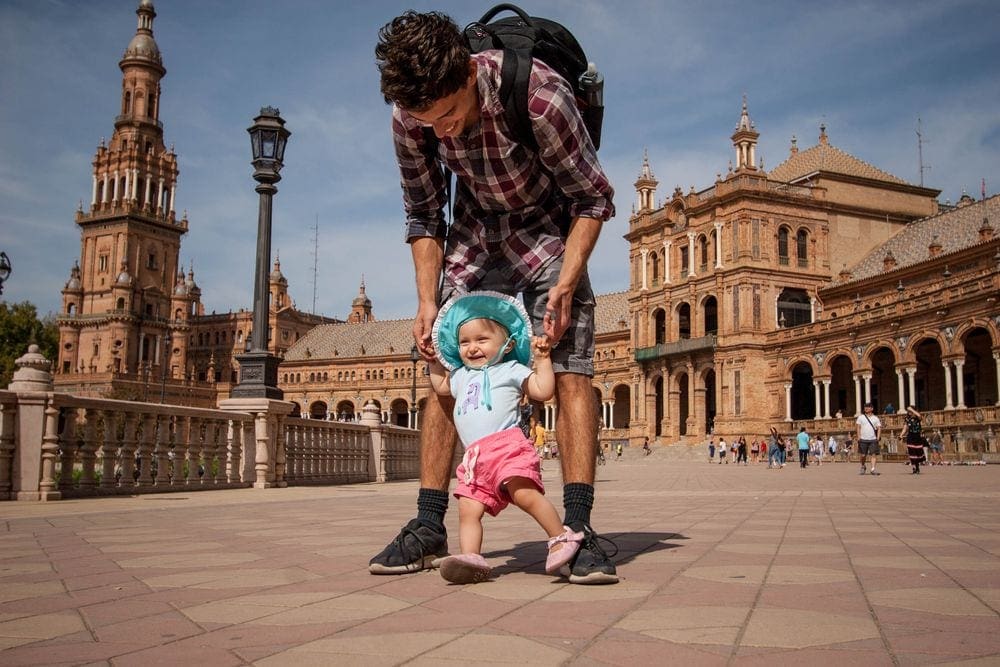 Southern Spain comes alive in the springtime. Cities like Seville are around 70 degrees and sunny in April, perfect for exploring without getting overheated or overcrowded. See a live performance at Museo del Baile Flamenco, enjoy great views from La Giralda, or get a taste of local culture at Plaza de Espana. For fewer crowds, visit Cadiz, an ancient port city. Historic watchtowers like Torre Tavira provide a perfect view of the city. You can also visit the beach if it's hot enough, Mercado Central, or a historical site, like the Castle of San Sebastian.
Many also visit Granada just to go to the Alhambra, a Moorish castle from the 13th century. Spring is also a great time to see Ronda, a mountaintop with a gorge separating its modern section from its old town. See the gorge from Puente Nuevo, then head to Plaza de Toros to see an 18th-century bullring. Certainly, this is one of the best spring break destinations for families.
Where To Stay In Southern Spain With Kids
Looking for hotels in Southern Spain to enjoy one of the best spring break destinations for families? If you're staying in Seville, we recommend the Hotel Fernando III Sevilla, Hotel Alfonso XIII, or Hotel Colón Gran Meliá. Or, stay at the Hotel Alhambra Palace in Granada. Finally, many families appreciate the combination of luxury and history at Paradores, offering locations across Spain.
Morocco
Adventurous families will love Morocco. Luckily, late March or April isn't as hot as summer, with temperatures around 70 or 80 degrees. It's also an especially good time to go sandboarding, a popular pastime among local children. Just outside of Merzouga, a village in the Sahara Desert, you'll find Erg Chebbi, a massive sand dune. We recommend taking a tour, since it requires either a camel or 4×4 to reach. Once you reach the top of the dunes, the exhilarating ride down will totally be worth it!
Campers can also take advantage of the Sahara Desert's stunning landscape with an overnight camping experience. There's nothing like falling asleep under the stars! Near Marrakesh, families can also venture into The Atlas Mountains for another adventure. Here, you'll find The Toubkal Aerial Park, which boasts some of the longest ziplines in Africa! Head back to Marrakesh to visit the Marrakesh Medina.
Where To Stay In Morocco With Kids
Need somewhere to stay in Morocco with kids? In Marrakesh, we suggest the Hôtel Riad Penelope, which is within walking distance of some famous sights. Palais Ronsard Relais & Chateaux welcomes children twelve and over.
Best Spring Break Destinations for Families in the United States
If you want to explore the United States during your family spring break vacation, you can't go wrong with any of the options on this list. From Maui to Massachusetts, here are our favorite spring break destinations around the world!
Maui, Hawaii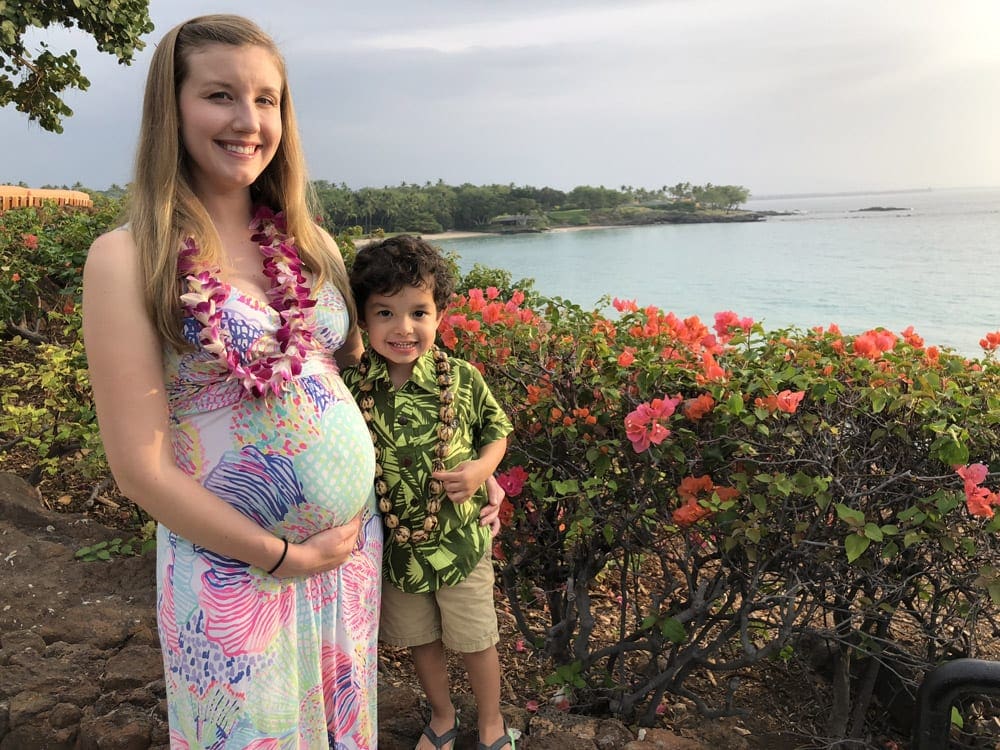 Enjoy warm tropical weather, the slow pace of island life, and exhilarating activities when you visit Maui, Hawaii. Perfect for a family spring break vacation, it reaches about 70 degrees in March/April, and also features lots of things to do. Book once-in-lifetime experiences such as helicopter rides, biking down a volcano, or parasailing. Spring is a particularly good time to go whale watching in Maui, another perfect activity for families,
As one of the best spring break destinations for families, you can also get active by snorkeling, surfing, or hiking. Families who want the ultimate vacation in Hawaii shouldn't hesitate to drive the Road to Hana, a stretch of highway that offers amazing views of the island. Though it usually takes a full day, you can try to do it in half! Once your family gets hungry, make a dinner reservation in advance for Mama's Fish House. You'll be rewarded with incredible sunset views and the freshest fish!
RELATED ARTICLE: 15 Best Family Adventures on Maui, Hawaii
Where To Stay In Maui With Kids
In Maui, families can stay at the Hyatt Regency Maui Resort and Spa, which has six on-site pools and even a mermaid experience for kids. Or, try the Grand Wailea Maui, a Waldorf Astoria Resort, the Fairmont Lea Kani, or The Westin Maui Resort & Spa, Ka'anapali.
RELATED ARTICLE: Best Family Hotels in Maui for an Enchanting Vacation
Washington DC
Not in the mood for a beach vacation? You may love Washington DC in the springtime! Though it's not as warm as some of the other destinations on this list, it sometimes reaches the high 60s during late March and early-to-mid April. Of course, Washington DC is worth visiting just to see the cherry blossoms! Every year, the city hosts its long-anticipated National Cherry Blossom Festival, which will debut from March 20th until April 17th, 2022. (On April 7th there's a parade!)
During the rest of these three weeks, you'll find a ton of spots around DC to get views a great backdrop for a family photo. One of the most famous places to see the cherry blossoms in DC is the Tidal Basin, located within West Potomac Park. Other classic DC activities, like visiting the National Mall, The White House, or a museum, are also great during the springtime. No wonder families rank this as one of the best spring break destinations for families!
RELATED ARTICLE: 9 Things To Do in Washington DC with Kids
Where To Stay In Washington DC With Kids
Need somewhere to stay in Washington DC while you enjoy one of the best spring break destinations for families? Try the Kimpton Hotel Monaco Washington DC, The Westin Georgetown, Washington DC, or The Watergate Hotel.
RELATED ARTICLE: 7 Best Hotels in Washington D.C. for Families
Clearwater Beach, Florida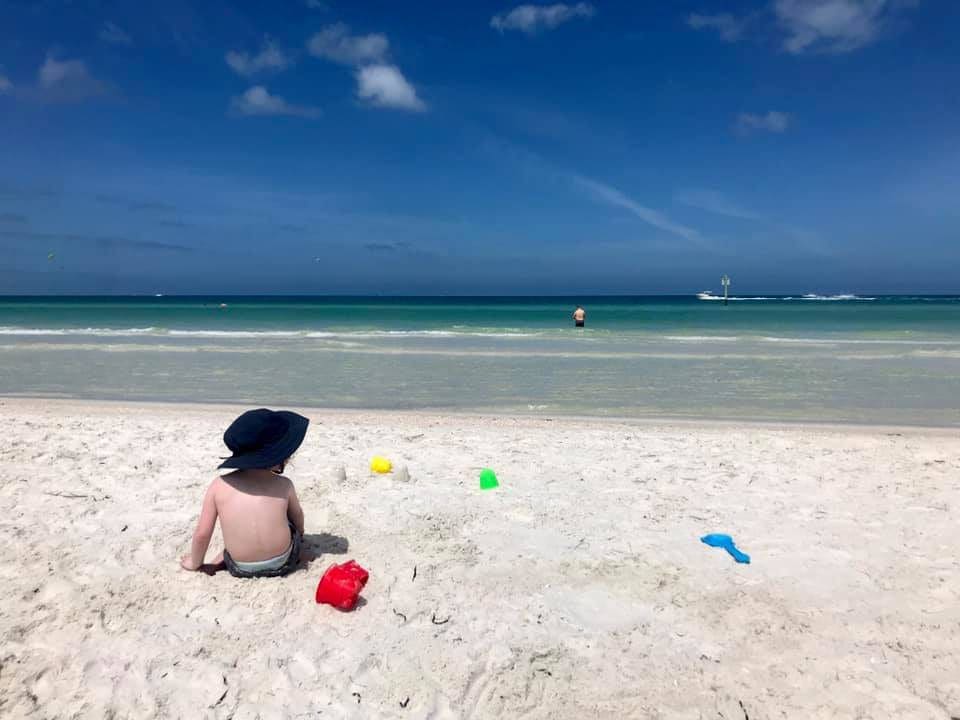 Sun, sand, and family fun await you in Clearwater Beach! Located on Florida's gulf coast, it's accessible by car, an Amtrak to St. Petersburg, or a flight. Enjoy summer temperatures in the 70s or 80s, scenic sunsets, and miles of sugar sand. In fact, every year, Clearwater Beach holds its Pier 60 Sugar Sand Festival, where kids can watch artists create crazy designs by sand sculpting! This springtime competition usually lasts 17-days, but the 2022 dates remain unannounced.
Of course, you could spend your spring break relaxing on Clearwater Beach, which offers umbrellas and chairs to rent. Older kids can rent jet skis, go parasailing, or try snorkeling while younger kids enjoy building sandcastles. The Clearwater Marine Aquarium even houses local celebrities Winter and Hope from Dolphin Tale! At night, pop by the Sunset Festival at Pier 60. This four-hour spectacular showcases musicians, street performers, and even pirates!
Clearwater Beach rentals with a private pool – Vrbo
Key West, Florida
Enjoy the beauty of the Florida Keys when you travel to Key West with your family. Since the weather is around 70 or 80 degrees, it's perfect for a spring break vacation with kids! Spend your days lounging on one of Key West's many shorelines, such as Fort Zachary Taylor State Beach Park or Dry Tortugas National Park. If your family loves water sports, you can also enjoy jet skiing, kayaking, snorkeling, and more fun in Key West. Animal enthusiasts will love a visit to the Key West Butterfly and Nature Conservatory or even the Key West Aquarium.
Want to learn more about Key West history? Take a Conch Tour Train or hop on the Old Town Trolley! Don't forget about the Key West Shipwreck Treasure Museum, featuring the remnants from an actual shipwreck. Watch the sunset from the Key West Lighthouse to end your perfect spring break family vacation!
Where To Stay In Key West With Kids
Need somewhere to stay in Key West with kids? We suggest The Key West Marriott Beachside, which offers families an outdoor pool, weekly activities, and access to a variety of water sports. With four pools, a nearby beach, and discounted tours available to guests, The Parrot Key Hotel & Villas is another great option for families. Families also like the Hyatt Centric Resort & Spa, among other options. Regardless of which option you choose, you'll stay somewhere fantastic, while also experiencing one of the best spring break destinations for families.
RELATED ARTICLE: Best Family Hotels in Key West and the Florida Keys
Boston, Massachusetts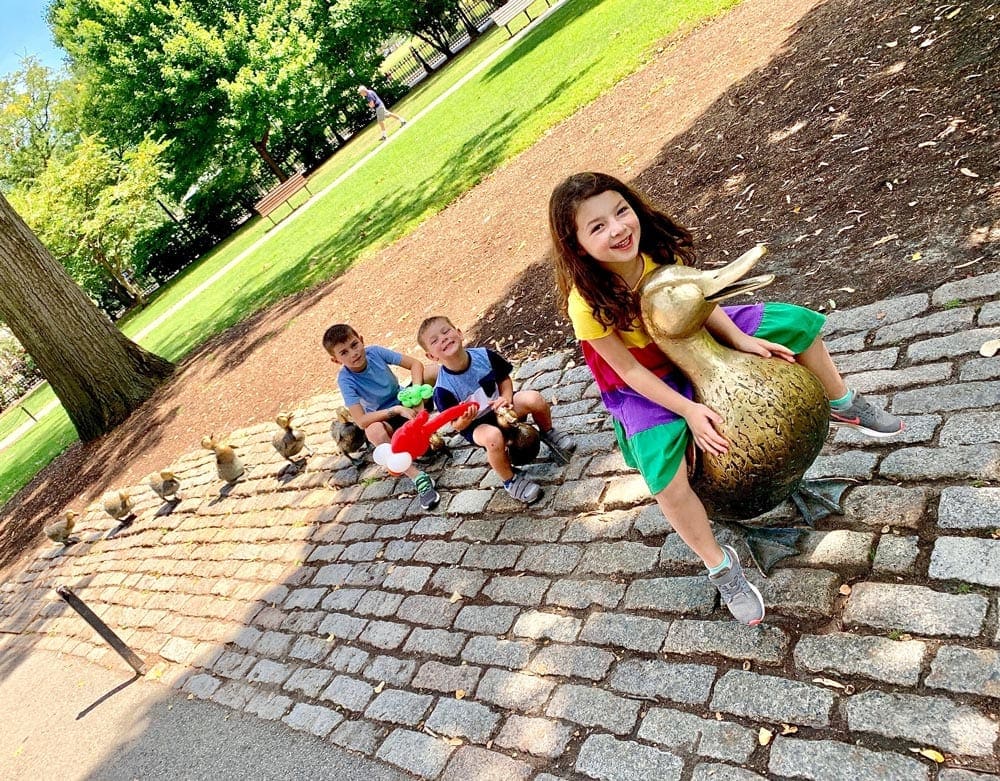 It may surprise some that Boston is one of the best spring break destinations around the world. While springtime temperatures are relatively chilly (around 50 or 60 degrees), a good jacket is all you'll need to explore this Massachusetts city. Spring is a great season to go whale watching, like on an educational tour through Boston Harbor City Cruises. On a sunny day, wander around Boston's North End to discover treasures like Paul Revere's House and the Old North Church.
Then, walk The Freedom Trail for another piece of American history, or stroll The Public Garden and Boston Common Park. In case it's rainy or cold, Boston also has a ton of indoor activities too. Visit the USS Constitution Museum, tour the Boston Public Library, or appreciate the art at the Isabella Stewart Gardener Museum. Then, taste some of the best food in Boston at Faneuil Hall Marketplace or Quincy Market.
Save on Boston attractions with CityPASS here!
RELATED ARTICLE: 22 Amazing Things to Do in Boston with Kids
Where To Stay In Boston With Kids
As one of the best spring break destinations for families, Boston has plenty of family-friendly hotels. For the most convenient locations, stay at the Fairmont Copley Plaza, the Kimpton Nine Zero Hotel, or the Boston Marriott Long Wharf.
RELATED ARTICLE: Best Hotels in Boston for Families
New Orleans, Louisiana
Families who want to escape the cold can visit New Orleans, Louisiana, which reaches around 80 degrees during the spring. In addition to culture and sunshine, this very Catholic city also hosts a huge Easter celebration coinciding with spring break. Featuring three parades in the French Quarter, one takes place starting in the early morning, another in the afternoon, and the last at night. Kids can even go egg-hunting in City Park!
Customarily, Easter is also a popular day to enjoy brunch with your family in New Orleans. Restaurants throughout the city host this occasion, ranging from a casual meal at Court of Two Sisters to a tasting menu at The Ritz Carlton, New Orleans. Springtime is also great for exploring NOLA in general. Take a bayou tour, see the animals at the Audubon Zoo, or stroll through Jackson Square. Don't forget about the beignets from Cafe du Monde! With so much to offer, its no wonder this is one of the best spring break destinations for families.
RELATED ARTICLE: 19 Exciting Things To Do In New Orleans With Kids
Where To Stay In New Orleans With Kids
Families traveling to New Orleans should stay in the French Quarter. Here, you'll find kid-friendly hotels like The Ritz Carlton, New Orleans, Grenoble House, and Omni Royal House. Or, put yourself in the middle of the action on Bourbon Street at the Bourbon Orleans Hotel!
Book your Hop-on Hop-off New Orleans City Sightseeing bus tour here!
Moab, Utah
Active families will love a spring break vacation in Moab! Famous for its stunning red-rock landscape, this Utah city reaches around 70 degrees in late March and April. What a wonderful contrast to Moab's summer weather, which is often very hot! Luckily, you can enjoy the best of Moab during your spring break family vacation. Try off-roading on a UTV or ATV or rent a bike and ride down the Intrepid Trail or Bar-M Loop.
Families can even see Moab by air on a helicopter ride with Pinnacle Helicopters! Or, take kids to The Wild West Challenge Course to soar through the trees. Dinosaur lovers can't miss the Museum of Moab, Mill Canyon Dinosaur Trails, or The Paleosafari Moab Giants. Of course, Moab also provides a gateway to Utah's National Parks. Use your vacation to visit Arches National Park or Canyonlands National Park, featuring dramatic canyons, arches, and towering spires.
Where To Stay In Moab With Kids
If you need somewhere to stay in Moab with kids, you're in the right place. For a typical hotel experience, try the Hyatt Place Moab, which has an outdoor pool and hot tub. Parents who want to stay close to Arches National Park will appreciate the convenience of the Hoodoo Moab, Curio Collection By Hilton. If you want a more rugged experience in the wilderness, check out Base Camp Adventure Lodge, Under Canvas Glamping Tents Moab, and the Red Cliffs Lodge.
Best Spring Break Destinations for Families in South America and the Caribbean
Dreaming of somewhere warm for your next spring break vacation as a family? Head to South America or the Caribbean, where you'll find tropical temperatures and island adventures. Here are two picks for our favorite spring break destinations around the world!
Cartagena, Colombia
Choose Cartagena for your next spring break vacation! Located in the north of Colombia, this vibrant city showcases interesting culture, great food, and colonial-era architecture. Springtime temperatures reach the high 80s, and it's in the same time zone as Central Time. Soak up the sun at a local beach in Cartagena, like Boca Grande or Playa de La Boquilla slightly north of the city. Take in your daily dose of history at the Castillo San Felipe Fortress.
Or, explore the Old City by foot, bike, or horse-drawn carriage, passing street performers in Plaza Bolivar or souvenir stores at Las Bovedas. Animal enthusiasts will love the Colombia Aviary or feeding the pigeons in front of San Pedro Claver Church. End your days watching the sunset from the famous Cafe Del Mar restaurant. Certainly, this is one of the best spring break destinations for families.
Where To Stay In Cartagena With Kids
Looking for the best hotels in Cartagena for families? Hotel Charleston Saint Teresa has a rooftop pool for kids to splash in. Meanwhile, the Sofitel Legend Santa Clara Cartagena is located in a converted 17th-century convent and has a pool too. Casa San Augustin and the Casa Claver Boutique Hotel are two other options. For a different kind of Cartagena experience, book a stay at Hotel Punta Faro outside of the city.
Puerto Rico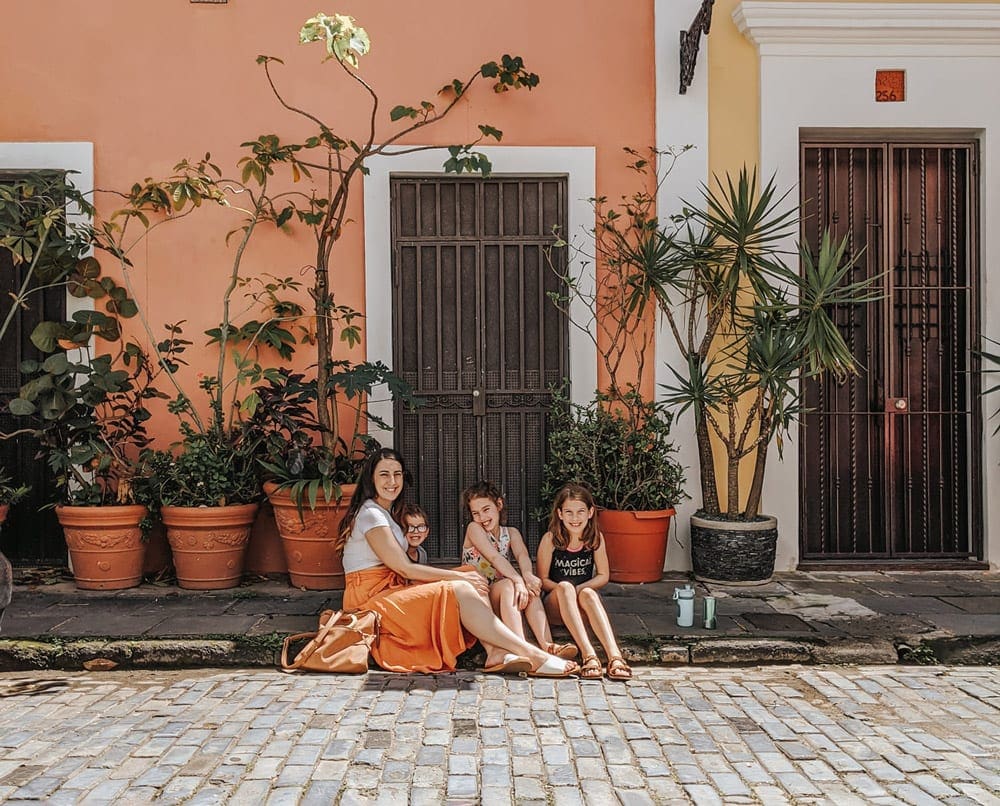 Puerto Rico appeals to all ages by offering a mix of fun beach days and cultural excursions. As one of the best spring break destinations for families, it's pretty warm in April (around 80 degrees) and doesn't require a passport, since it's located within the United States. Visit the island's best beaches like Pinones (for street food), Rincon (perfect for surfers), or Isla Verde, a popular tourist attraction. Snorkelers will love a trip to Cayo Icacos, a small island accessible by boat.
Of course, don't miss the chance to see one of Puerto Rico's famous Bioluminescent Bays. Two popular ones for families are La Parguera on the main island or another on Vieques. Adventurous families will love hiking through the El Yunque Rainforest. Some other fun activities include ziplining, tubing, fishing, and the Carolina Children's Museum. Don't forget to walk the cobblestone streets of Old San Juan to learn more about Puerto Rican history!
Where To Stay In Puerto Rico With Kids
It won't be hard to find family-friendly accommodations in Puerto Rico. Parents with young babies to toddlers will love the Caribe Hilton, set on a beach with very calm waters. Active families who want to stay close to El Yunque could stay at the Wyndham Grand Rio Mar Puerto Rico Golf & Beach Resort. Kids will love the pool at the Hyatt Regency Grand Reserve Puerto Rico. Other luxury accommodations include Dorado Beach, a Ritz-Carlton Reserve, El Conquistador, and the St. Regis Bahia Beach Resort.
Mexico
Want to take a tropical spring break vacation? Escape the cold in Mexico! East Coast families will love the easy-to-reach Riviera Maya, featuring fun seaside towns ideal for kids of all ages. Visit Cancun, where you can see the Croco Cun Zoo, take a pirate dinner cruise, or shop at La Isla Mall. Of course, stunning beaches such as Playa Tortugas, Playa Delfines, and Playa Chacmool await your family!
In nearby Playa Del Carmen, families can also explore Xel-Ha, Xcaret, and Xplor, all within close distance. Go swimming in a cenote, descend underground in an Atlantis Submarine, and see the Rio Secreto Caves. Meanwhile, on the other coast, Los Cabos provides an alternative vacation. Enjoy farm-to-table restaurants, visit The Glass Factory, or stroll San Jose del Cabo's Art Walk. Whale watching, camel tours, and spotting the Arch at Land's End are some other popular things to do.
Getyourguide.com has many tours in Cancun, Playa Del Carmen, or the Los Cabos areas. Reserve your tours here!
Where To Stay In Mexico With Kids
If you need somewhere to stay in Mexico with kids, you have plenty of options. Families searching for accommodations in Cancun will love The Grand at Moon Palace, Hyatt Ziva Cancun, or the Nizuc Resort and Spa. In Playa del Carmen, try the Grand Hyatt Playa Del Carmen, the Grand Velas Riviera Maya, or Hotel Xcaret Mexico. Looking for family-friendly resorts in Los Cabos? Try the Waldorf Astoria Los Cabos Pedregal, Montage Los Cabos, or the One and Only Palmilla. A lot of families visiting Mexico also prefer to stay in an Airbnb, Vrbo, or other house rentals.
Reserve your stay in the Los Cabos area with VRBO here!
Best Spring Break Destinations for Families in Asia
Switch up your spring break vacation by taking a trip to Asia! It may be a far flight for some families, but you'll be able to enjoy a one-of-a-kind, memorable vacation with your kids. These are definitely some of the best spring break destinations for families around the world!
Tokyo, Japan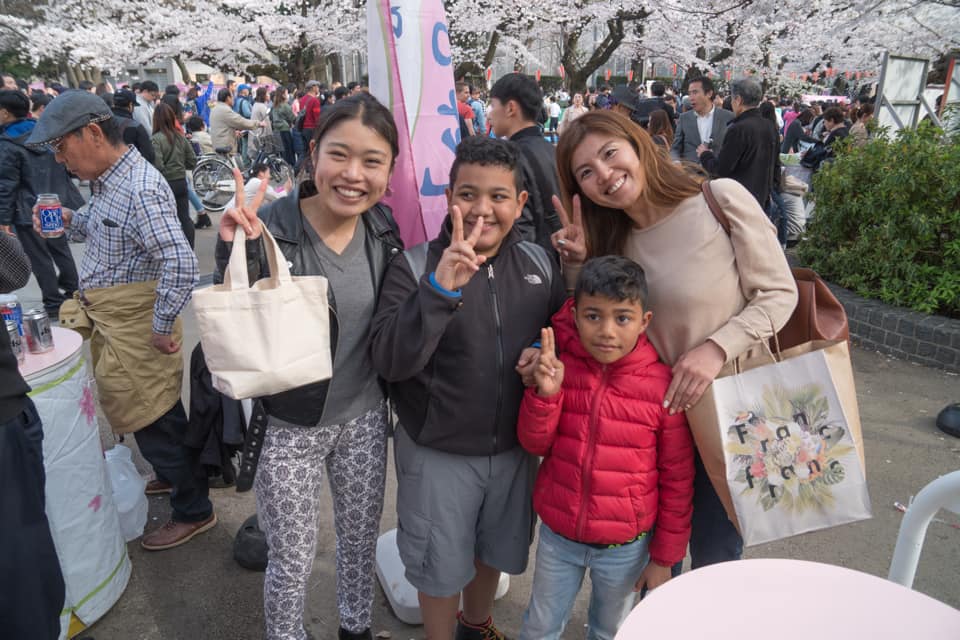 Spring is one of the best times to visit Tokyo. Temperatures reach 60-70 degrees, with mildly sunny, but breezy days. Of course, spring is a popular time to visit because of the famous Ueno Cherry Blossom Festival. Every year, travelers gather in Tokyo's Ueno Park to witness the beauty of these magical cherry blossoms. Events are usually held in the park too, with various stalls selling food, souvenirs, and other fun treats. Dates remain unconfirmed for 2022, but we can assume it'll take place in late March or early April as usual.
Yoyogi Park is another popular place to see the cherry blossoms in Tokyo, or along the Meguro River. Kids will love the pathways illuminated with traditional Japanese lanterns! Once you're done with spring-specific activities, feel free to explore Tokyo more. Visit Tsukiji Fish Market, enjoy the views from the Tokyo Tower, or shop in the colorful Harajuku District!
Use Getyourguide.com for tickets to various tours in Tokyo here!
Taiwan
Taiwan ranks as one of the best spring break destinations around the world. Early April is a particularly great time to visit, with temperatures in the 60s and 70s. Remember the cherry blossoms usually bloom earlier than in other places, though. By mid-to-late March or April, you can catch them in the Alishan National Scenic Area located in Central Taiwan. You'll have a gorgeous mountain range as your backdrop when you explore, whether on the Giant Tree Cluster Trail or the Zhushan Trail. Or, visit Yangmingshan National Park on a train ride from Tapei. Check out the cherry blossoms near Flower Clock or venture to the famous hot springs.
A bit earlier than the traditional spring break period (usually in February, depending on how the calendar falls), families can also attend the famous Sky Lantern Festival, which marks the end of the Chinese New Year celebrations. This festival is also during the first full moon of the Lunar New Year, symbolizing the coming of spring. The upcoming lantern festivals in 2022 and 2023 will be hosted in Kaohsiung and Taipei, respectively. Watch in amazement as thousands of illuminated lanterns float into the sky, filled with wishes for the new year!
Top 50 Taipei Vacation Rentals | Vrbo.com
Happy Travels!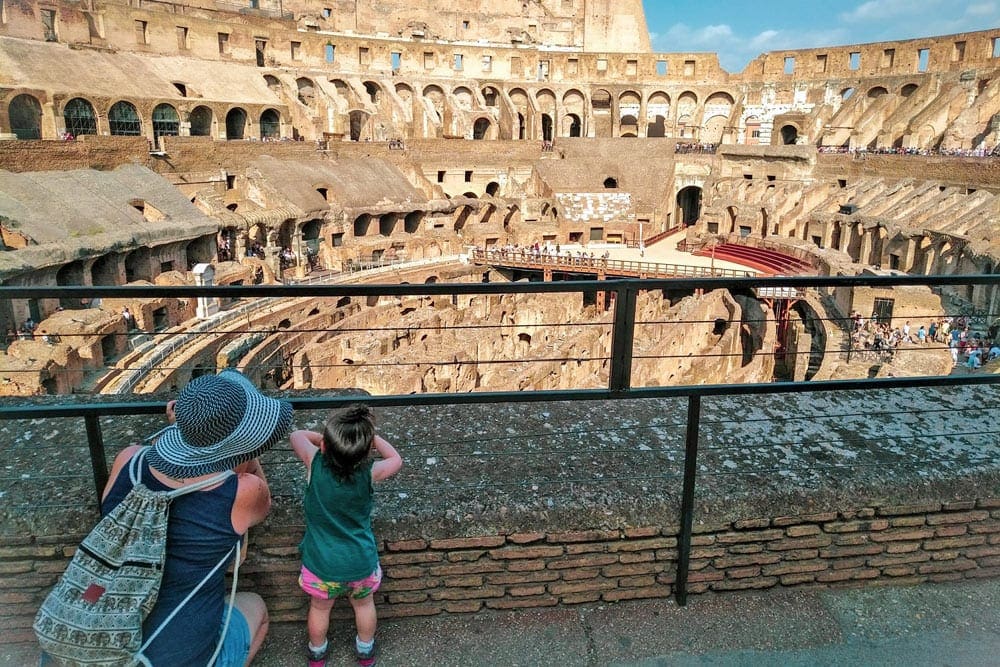 We hope you liked this list of Best Spring Break Destinations For Families Around The World! From The United States to The Caribbean, Europe, and beyond, an exciting vacation awaits your family. Enjoy the spring break with your kids!
*Due to the COVID-19 pandemic, some of the attractions, accommodations, or things to do on this list may be closed. Please ensure availability before making your decision.
*This post may contain affiliate links that may earn us a small commission, at no additional cost to you. Affiliate links in no way inform the hotels, sights, products, or other recommendations included in our articles. All opinions and recommendations expressed here are compiled from submissions submitted by the generous members of our Families Who Love To Travel community.
READ NEXT: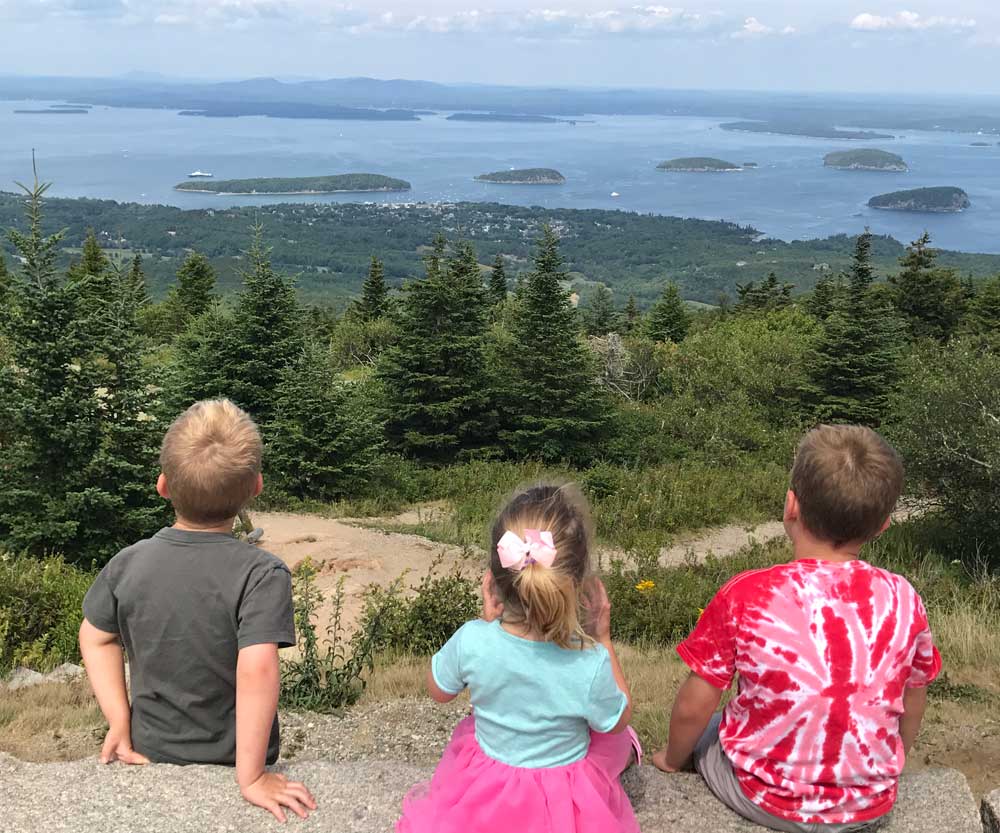 We drove to Acadia National Park in Maine from Northern Virginia. It's a long drive...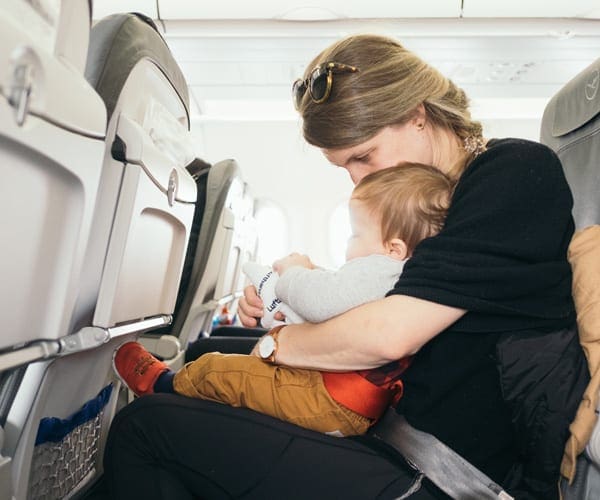 Families Who Love To Travel contributor Meghan Oaks provides her 10 best tips for your...