Your next family vacation in Florida will be fabulous! Home to the world's most beautiful beaches, the "Sunshine State" has year-round sunny weather; and it's perfect for your next tropical getaway. That's why a lot of travelers choose to visit for a spring break vacation with kids, ranging from hotspots such as Miami, Orlando, and Key West. Check out our list of best things to do in Miami with kids so you can plan your itinerary! You'll also find some of the best beaches in the United States in Florida, so be sure to pack your bathing suit! Siesta Key in Sarasota is popular due to its family-friendly atmosphere, and so is Sanibel Island. Other Florida beaches for families include Destin, Pensacola, Clearwater, and more. Animal lovers will also appreciate how Florida houses some of the best East Coast safaris for families. Plus, the best places to snorkel with kids! 
Families visiting Florida can't forget about Disney World in Orlando. Vacationing in this kid-friendly spot requires some extra planning, including information about the best time to visit Disney World as a family.  Before you plan your trip to Disney World with kids, remember to consult our Disney planning resources. You could even use our multi-trip itinerary to plan a vacation to Disney World multiple years in a row. There's truly always something new to discover here! Read tips and advice from real families who have traveled to Disney to help make your decision, including the best hotels, parks to visit, etc. Parents who are traveling on a budget won't have to break their wallets, either. Luckily, we have plenty of tips to save money on your Disney World vacation. Don't worry if you need accommodations for your family vacation in Florida. There are countless Florida hotels with a Kids' Club!
LATEST ARTICLES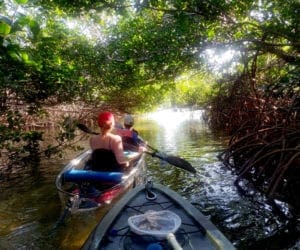 Your family trip to Key West will be filled with sun-soaked days and a laid-back feeling, reassuring you every moment that you're on a wonderful vacation! From the historical shipwreck museum to the amazing animal encounters, your family will make memories here that you'll talk about for years to come! Keep reading to use this guide to create your best Key West family vacation itinerary.
Read More