Your next family vacation in Pennsylvania will be one to remember! With activities for families to enjoy all year round, no wonder this is such a popular destination. If you're unsure which season you want to visit, check out our helpful list of the Best Resorts In Pennsylvania For Families. It's divided by season, so you can decide which option appeals to you most! Of course, families visiting Pennsylvania can't miss out on major cities such as Philadelphia. There are plenty of Things To Do In Philadelphia With Kids, whether it's summer, fall, or winter. To experience the best of Pennsylvania in the warm weather, there are a variety of summer resorts. For example, our list of the Best Water Park Resorts For Families includes plenty of options in Pennsylvania. If you're looking for special themed hotels to visit, Pennsylvania has some of the best options on the East Coast.
A family vacation to Pennsylvania in the winter will be a wonderful one. During colder weather, you can watch Pennsylvania turn into a cold-weather wonderland. Visit scenic locations in the Poconos, Scranton, and beyond! In fact, if you're looking for the Best Places to Ski In Pennsylvania With Kids, you won't have to look far! With Montage, Camelback, and Elk Mountain, among many others, it'll be easy to hit the slopes with your kids. If you don't have skiers in the family but still want to experience winter sports in Pennsylvania, check out our lists of the Best Snow Tubing Resorts and Snow Tubing Hotels – there are multiple options in Pennsylvania to choose from! Families who want a relaxing vacation can still check out the Best Family Hotels For A Winter Getaway, including Skytop Lodge in Pennsylvania. Or, visit Philadelphia to discover the Best Winter Activities In Philadelphia With Kids!
LATEST ARTICLES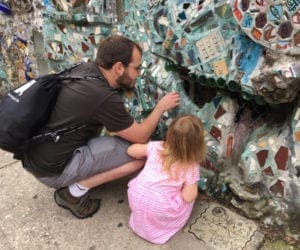 Philadelphia had never really been on my "must-see" list. Until a series of events, including a work conference, and my brother moving there, led me to the city over and over again! Here are my 5 best Philadelphia attractions for families.
Read More