If you're wondering about the best summer lake resorts in the Northeast for families, then look no further! From Rocking Horse Ranch in New York's Hudson Valley to The Tyler Place Family Resort in Vermont, there's no better place for your next warm-weather escape. Between outdoor age-appropriate activities, comfortable suites for families, and even some indoor water parks, these kid-friendly hotels offer everything you need for a wonderful stay. If you picture yourself lounging by the pool with a drink in hand while kids splash, then destinations like Water's Edge Resort & Spa may be right for you. Meanwhile, active families may prefer Mohonk Mountain House or the Interlaken Inn, among other properties. To help you make your final decision, we've narrowed it down to the 14 Best Lake Resorts in the Northeast that Families Will Love. Keep reading for our parent-approved suggestions! 
New York
If you're looking for a great family summer lake resort near New York City or in New York State, here are a few fantastic options your kids will love!
RELATED: Best Water Parks in the Northeast for Families (By Age)
Rocking Horse Ranch Resort
Hudson Valley, NY
Rocking Horse Ranch Resort is one of the best all-inclusive hotels for families in New York. Offering a range of activities and entertainment for all ages, this top family destination is within two hours of New York City and provides plenty to do throughout your summer stay. From kids' camps designed for your little ones to live performances at the on-site saloon, parents and children will love taking a summer vacation to Rocking Horse Ranch Resort in the Hudson River Valley.
Accommodations vary from the Main Lodge A with two queen beds to the Main Lodge AA with two queen beds and a bunk bed. There are also rooms in the Oklahoma Building with a similar setup of one queen bed and bunk beds. No matter the weather, you can find engaging and entertaining activities for the whole family to enjoy! 
Summer Fun
Summer fun isn't too hard to find at Rocking Horse Ranch Resort! In fact, the hotel is known for watersports and outdoor activities. From Banana Boat rides on the resort's private lakes to the Boulder Bay Outdoor Aquatic Adventure, water-lovers can find plenty to do on a hot summer day. When you really want to cool off, head to The Big Splash indoor waterpark. It offers year-round fun in the water. Families can enjoy time together playing mini-golf, hula hooping, rock climbing, and more. As one of the best summer lake resorts in the Northeast for families, Rocking Horse Ranch Resort also offers horseback riding for all skill levels across scenic trails.
Exotic animals, including camels, donkeys, and zebra also love face-to-face interactions with guests too! If you are looking to relax as a family, take a refreshing dip in the Eldorado Hot Springs. You can also enjoy year-round entertainment from magicians, comedians, jugglers, and more. The Lucky Horseshoe Arcade offers games for all ages. Kids can let loose at the Foam Factory with Nerf cannons, bouncing surfaces, and climbing walls. Rocking Horse Ranch Resort is one of the best hotels for little kids as well thanks to their year-round children's camp and activities.
Why Parents Love It
Parents have their own adults-only activities to enjoy at Rocking Horse Ranch Resort. Adults and older kids can practice their archery and shooting and learn new skills in the process. You can also fit in your workout at the on-site fitness center. Or, relax at The Spa at Rocking Horse Ranch. During the evening, enjoy a live performance at the Silverado Saloon with a craft cocktail in hand.
Mohonk Mountain House
New Paltz, NY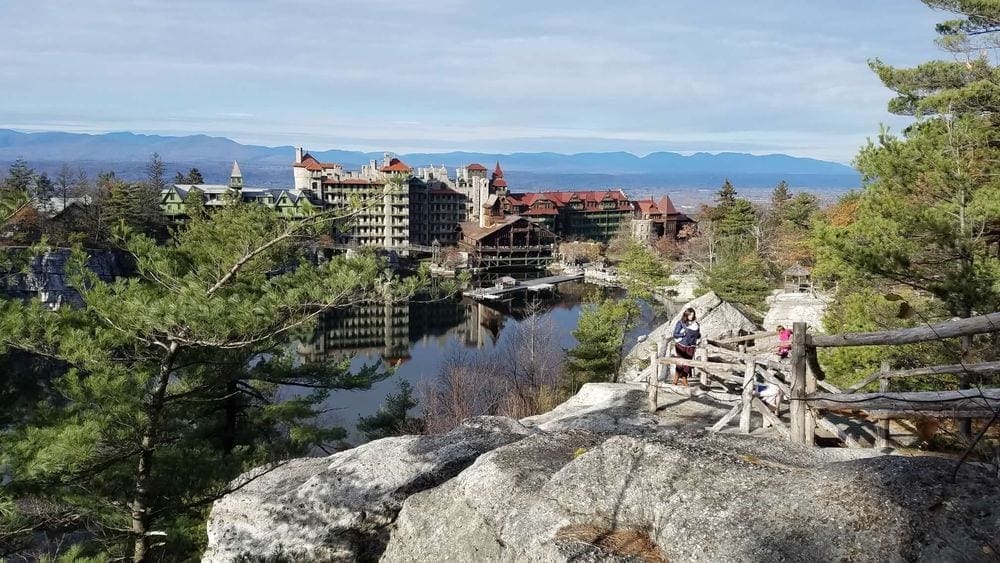 Book Mohonk Mountain House now for your family vacation.
Mohonk Mountain House is certainly among the best summer lake resorts in the Northeast for families. A two-hour drive from the hustle and bustle of NYC, this iconic Victorian-style resort in the Hudson Valley offers nonstop entertainment and relaxation for guests of all ages. Summer provides plenty of chances to enjoy the outdoor air, as the entire family can take in the beautiful views throughout the hotel.
Choose between rooms with two queen beds, suites with private balconies and fireplaces, and also cottages with full kitchens. 
Summer Fun
The Catskill Mountains are never more beautiful than in the heart of summer. Each day at the Mohonk Mountain House brings new activities scheduled for both mornings and afternoons. Compete in fun, family-friendly games or learn about the stunning natural surroundings. For active families, take in a game of tennis on the Har-Tru courts or schedule a private lesson. If a day on the lake strikes your interest, guests of all ages can enjoy boating, finishing, swimming, and more. As one of the best summer resorts in the Northeast for families, families can also swim in the indoor pool. The on-site stables also offer spectacular horseback riding experiences. Enjoy the beautiful mountain views in a carriage or on horseback! You can also spend time hiking, mountain climbing, or doing many other outdoor activities.
Mohonk Mountain House is also one of the best hotels in New York for kids thanks to their expansive kids' programs. The Junior Naturalist Program turns your child into a true explorer. Kids can spend time hiking, tracking animals, and learning more about the world around them. From hunting for fossils to identifying the many types of trees in the mountains, outdoor enthusiasts will be entertained each day.
Each season offers unique activities with the Mohonk Kids' Club where children can spend time with others their age, enjoy sessions each morning, afternoon, and evening, and participate in a wide range of activities. Programming ranges from Tykes (two to three years old), Explorers (four to six years old), and Adventurers (seven to twelve). For older kids, the Mohonk teen program offers a safe place for teens to hang out and enjoy their vacation.
Why Parents Love It
With the children well-entertained by the kids' programs, parents can enjoy some much-needed rest as well. For the sporty types, tomahawk throwing and paddleboarding are great ways to spend your time. Take a water aerobics class or enjoy a workout at the on-site fitness center. For those who love golf, the Hudson Valley Golf Course offers the best golf vacation near New York City. Parents can also make reservations at the Mohonk Day Spa, which also features an outdoor heated mineral pool. There are also plenty of activities for the whole family to enjoy at the Mohonk Mountain House, including hiking, carriage rides, and much more.
Mirror Lake Inn Resort & Spa
Lake Placid, NY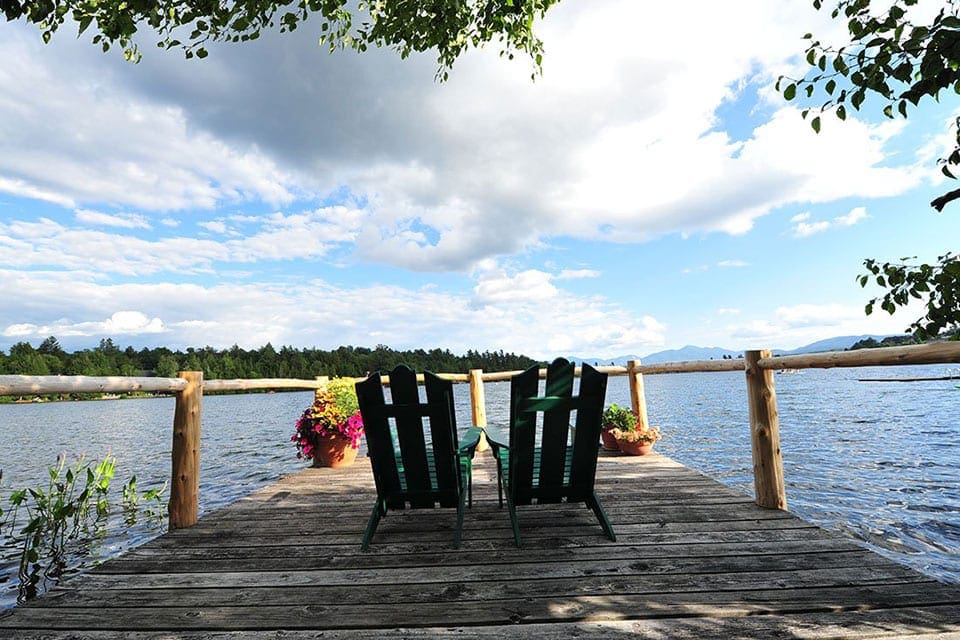 Reserve a room at Mirror Lake Inn Resort & Spa using Expedia now.
Book your family's stay at Mirror Lake Inn Resort & Spa using Hotels.com today.
Mirror Lake Inn Resort & Spa is a classic hotel in one of America's prettiest towns. Overlooking Mirror Lake, this upscale resort sits in the heart of Lake Placid's Winter Olympic Village. That means a vacation here will include plenty of family fun!
Accommodations range from Classic Rooms with one king bed or two queens to two or three-bedroom Family Rooms, Junior Suites with a king bed and sofa, or even larger Suites. You should definitely visit Mirror Lake Inn Resort & Spa for your next authentic vacation in the Adirondack Mountains. 
Summer Fun
Summer fun is never too far away at the Mirror Lake Inn Resort & Spa. With a sprawling property and expansive gardens, it's easy to take a peaceful stroll. Kids will love taking a refreshing dip in the outdoor lap pool too. Mirror Lake Inn Resort & Spa also offers an array of fun summer activities for families. Take a boat tour, go fishing, or simply relax! The resort's private beach provides a peaceful setting for sunbathing, with complimentary boats and watercraft.
You can also go hiking or mountain biking, take a cooking class, or play tennis. Kids will also enjoy visiting the Olympic Ski Jumping Complex, no matter the season! Ambitious little ones can even enroll in a personal training session with Olympic Gold Medalist Andrea Henkel Burke. Mirror Lake Inn Resort & Spa is nearby Lake Placid's Main Street, where you can browse restaurants, shops, and other charming finds. 
Why Parents Love It
Parents will have plenty of reasons to love the Mirror Lake Inn Resort & Spa. You can relax with a stroll through the property, or even cozy up with a book next to one of the inn's many fireplaces. Or, book a rejuvenating treatment at the European Spa & Salon, which is full-service with a variety of options. The Mirror Lake Inn Fitness Center features all the best equipment for your workout, including an indoor pool. Of course, you can't forget about grabbing a bite to eat! Treat yourself to a beautiful dining experience at The View Restaurant, overlooking the Adirondacks.
Golden Arrow Lakeside Resort
Lake Placid, NY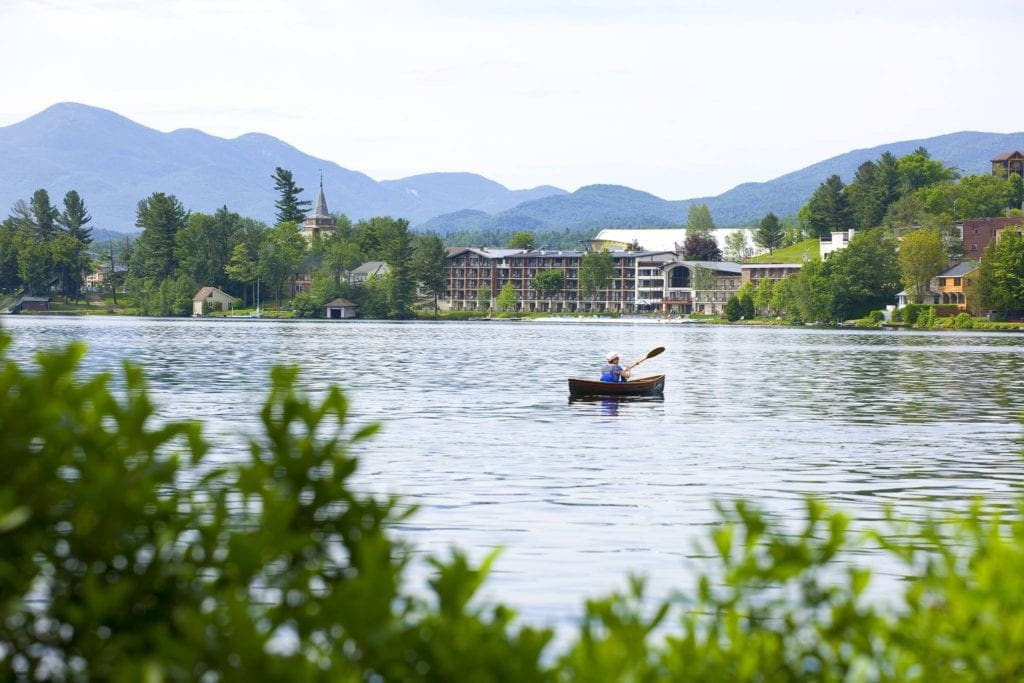 Find the best deals on Golden Arrow Lakeside Resort by using Travelocity.
Book your family suit at Golden Arrow Lakeside Resort with Expedia now!
Surround yourself with the majestic beauty of the Adirondack Mountains at Golden Arrow Lakeside Resort. Situated along the calm shores of Mirror Lake, it's a wonderful place to take your next family summer vacation. Not only can you take in the history of nearby Lake Placid, but you can also enjoy amazing views.
Accommodations range between Deluxe or Specialty Rooms, which come in various sizes and bed configurations. There's also a larger suite with a kitchenette, perfect for families traveling on a budget, or a two-bedroom Family Suite. If you want a real secluded vacation, you can even book a local home rental through the resort. Start planning your family's stay at the Golden Arrow Lakeside Resort today!
Summer Fun
Prepare for non-stop summer fun at Golden Arrow Lakeside Resort. With an indoor pool with two whirlpool tubs and an adjacent sauna and steam bath, the whole family can enjoy water fun no matter the weather. The resort also boasts a private beachfront, with complimentary non-motorized water sports and even a Snack Shack. Since motorized water sports aren't allowed on Mirror Lake, it's easier for kids to swim and enjoy safe summer fun. They can also rent rowboats, canoes, stand-up paddleboards, and more. Lake Placid's nearby Main Street provides more fun into the evening. At the end of a long day, families can come together by the outdoor fire pit. Parents can sip on cocktails while kids roast s'mores! 
Why Parents Love It
Parents will feel at home at Golden Arrow Lakeside Resort. Remember to take advantage of the refrigerators, microwaves, and Keurig single-cup coffee brewer in your room. Parents can also swim a few laps around the indoor pool, or hop in the whirlpool. To sneak a workout in, the Golden Arrow Fitness Center has top-notch equipment, plus a sauna and steam room to relax your muscles afterward. Don't forget about catching Happy Hour at the Generations Restaurant!
Sun Castle Resort
Lake George, NY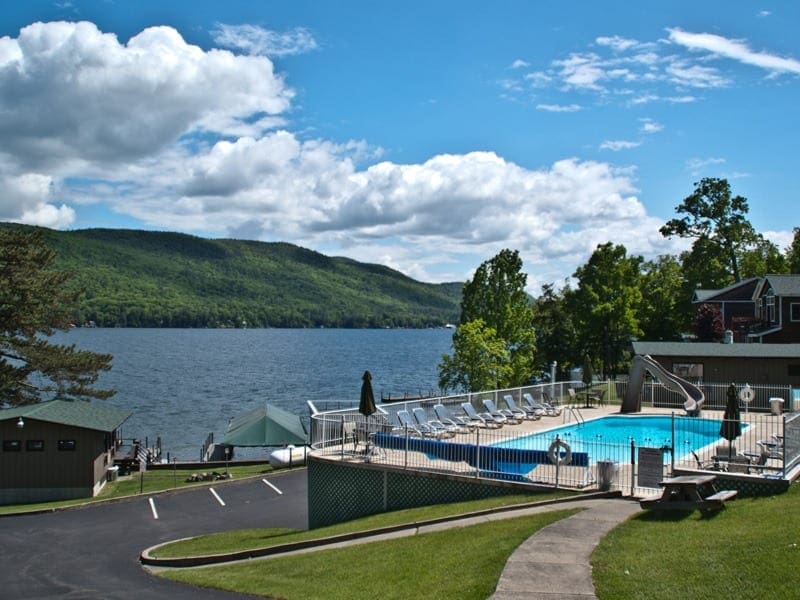 Enjoy beautiful views of Lake George from Sun Castle Resort. Spanning 15-acres with a private sandy beach, this lakefront property provides families with an epic summer vacation. Prepare for a ton of outdoor activities, delicious food, and quality time together!
Families can even wake up to an incredible panorama from your villa or townhouse, both of which come in two-bedroom configurations. There's no reason not to book a stay at Sun Castle Resort! After all, it's one of the best summer lake resorts in the Northeast for families!
Summer Fun
Sun Castle Resort showcases nothing but summer fun! The hotel has an outdoor pool for kids to cool down in the water. Your summer will also be well spent at the hotel's private sandy beach. Of course, there's also nearby Lake George for all your swimming needs. Sun-seekers can also rent a sailboat, ride jet skis, or go white water rafting and fishing. There are also other various beaches throughout the Lake George region.
Bikers can explore The Warren County Bikeway, or take it up a notch with the trails on Gore Mountain. Hundreds of trails throughout the area call to hikers, and horseback riding is also available. The Lake George Village, nestled in the southern foothills of the Adirondack Park, is also perfect for kids. From mini-golf and refurbished forts to amusement parks like Six Flags Great Escape, there's no shortage of things to do here! 
Why Parents Love It
Parents will love the peace and quiet Sun Castle Resort offers. The hotel provides all the comforts of home while still catering to your needs. Enjoy the view from your private terrace and enjoy access to a fully-equipped kitchen. You can also enjoy fine dining at other hotels nearby. To challenge yourself in the great outdoors, golfers can visit any of the nine nearby courses. There's nothing quite like that Adirondack backdrop!
The Sagamore Resort
Bolton Landing, NY
Take in more than 70 acres of pure fun at The Sagamore Resort! As one of the best summer resorts in the Northeast for families, this upstate New York hotel is home to all of the amenities and activities you need for a perfect family vacation. It's located in Bolton Landing, set on the gorgeous Lake George.
Resort accommodations range from guest rooms or suites with a king bed and pull-out sofa in the historic Main Building to Lodge Rooms sleeping two to four guests, two-bedroom suites in the Hermitage Building, two-bedroom condos, and a four-bedroom house. A long-standing favorite for celebrities, the Sagamore Resort is also well-known for its hospitality and customer service. Trust the resort's 100 years of experience to provide a vacation your family will remember forever! 
Summer Fun
When the weather warms up, a world of new possibilities arrives at the Sagamore Resort. If your kids love splashing, the zero-edge pool is a fun place to relax or play. Lake George also offers the perfect spot for water activities, with shallow water for kids to swim, a lake beach, and fishing. See Lake George from a scenic vantage point with one of the hotel's boat tours, which provides sweeping views of the Adirondacks from a 72-vessel. Or, hike in the nearby mountains or take a leisurely stroll to enjoy the spectacular views. If you want to stay active, visit the rock climbing wall, basketball court, volleyball court, and tennis courts. Kids love the playground and the many board games available on-site.
The hotel's Rec Center also offers sports and activities to keep little ones busy all day, every day. From board games and mini-golf to video games and movies, there is something that appeals to every child and every age. Adventures are also in ready supply with plenty of available family activities in the mountains and on the water. Whether your child prefers to spend time in nature or relax indoors, they are sure to love their stay at the Sagamore Resort!
Why Parents Love It
Parents will be impressed by The Sagamore Resort. Firstly, the par 70 golf course is a favorite among guests. The professional classes and practice range are perfect for those looking to improve their swing. The Pro Shop is among the best in the area. If you're after some relaxation, however, the Spa & Salon at The Sagamore is a must. Recently renovated, it offers a wide array of services, yoga classes, and more.
If you prefer to relax in the great outdoors, book a private hike. Your expert tour guide will lead you through the Adirondacks, highlighting the incredible beauty of the area. There are also a ton of great restaurants on-site for parents to enjoy a quiet meal or drink, including waterfront dining options. Try Italian at La Bella Vita, the hotel's signature restaurant, take a seat by the Raw Bar at Pavillion, or relax by the Splash Pool Bar.
Whiteface Lodge
Lake Placid, NY
Upstate New York is home to the Adirondacks' High Peaks region and the picturesque Whiteface Lodge, located near Lake Placid. Six million mountain acres of Adirondack Park surround the resort, supplying never-ending breathtaking views and plenty of opportunities for outdoor fun and activities. As one of the best summer lake resorts in the Northeast for families, Whiteface Lodge offers something for the entire family during the warmer months.
Luxury suites vary from one to three-bedroom configurations, plus a five-bedroom Grand Lodge Suites and bi-level Presidential Suite for up to twelve guests. Activities and events are also planned for each season, ensuring a wonderful stay for your family. 
Summer Fun
The warmer weather brings a new catalog of activities to Whiteface Lodge, including plenty of outdoor fun. Take a hike or ride your bike along the mountain trails to become one with nature. If you prefer the water, visit the Canoe Club at Paradox Bay to rent a complimentary kayak, pedal boat, canoe, and more. Hackercrafts, pontoon boats, and Ski Natiques are also available to rent for a fun day on the water. For families that love sports, a stop by the tennis court and basketball court is a must. The on-site fishing pond showcases catch and release fishing in the summer months if you are looking to relax and enjoy the great outdoors.
Kids between three and ten years old can also participate in morning and afternoon sessions with the Kamp Kanu kids' program. The Whitehouse Lodge is well-known for its popular Kids' Sunset Club that offers a variety of activities for younger guests between five and ten years old. From scavenger hunts and science experiences to obstacle courses and outdoor adventures, there is no end to the available activities. The complimentary day camp works perfectly with your vacation schedule, with activities slotted throughout the day. Kids can even join the evening Sunset Club program, eating pizza and playing games with other guests their own age.
Why Parents Love It
The Whiteface Lodge kids' programs are not just great for children. Parents love being able to keep their children entertained and engaged while the adults fit in a spa treatment, round of golf, or dinner. The Spa at Whiteface Lodge brings the beauty of the Adirondack Mountains directly to you with luxurious treatments inspired by the surroundings. The on-site fitness center also offers everything you need for an excellent workout, and complimentary fitness classes are fun and exciting ways to maintain your fitness routine away from home. In the mood for a craft cocktail? Grab a drink from one of the on-site dining options!
Pennsylvania
Families looking for an amazing summer lake resort in Philadelphia will adore these options recommended by real parents in our community.
Woodloch Resort
Hawley, PA
The Woodloch Resort in Hawley, Pennsylvania is located just two hours from New York City. Nestled in the Pocono Mountains, this family-friendly resort offers breathtaking views and family fun during the summertime. A warm welcome and quality time are a top priority here, as the resort has been run by the same family for over sixty years.
Families can book various accommodations ranging from one to two or three-bedroom suites with queen beds or even larger vacation rentals off-site. Seasonal activities provide a unique experience each time you visit the Woodloch Resort, while year-round amenities ensure you will always enjoy your stay. 
Summer Fun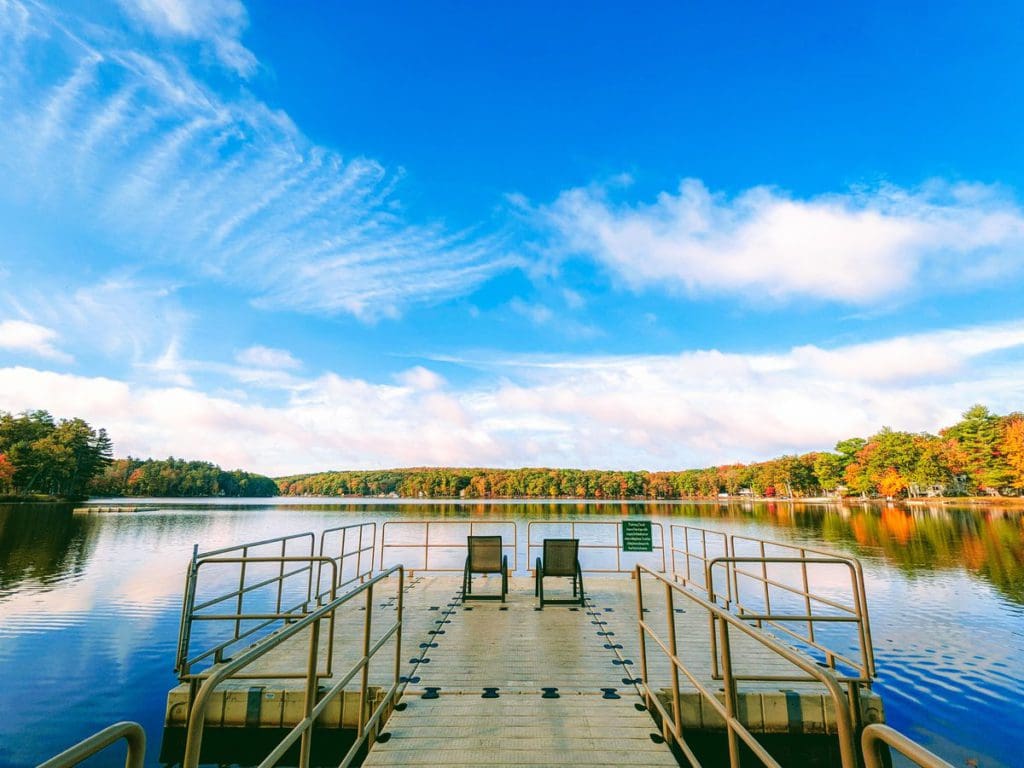 The Woodloch Resort offers endless summer fun for the whole family. Kids love the indoor and outdoor pools, especially the kids-only splash pools where they can be loud and playful without disturbing other guests. The resort's private lake also provides plenty of summer water activities, including boating, water skiing, swimming, and more. Bumper boats are available on Lake Teedyuskung, and the Starfish Swim School offers swimming lessons and programs for all ages.
The Indoor Splash Zone is great when you want to take a break from the sun. Or, younger kids can burn energy at the Forest Indoor Playground while older children explore the archery range. Other activities include tennis, a petting zoo, or pony rides. Kids can also ice-skate all year round thanks to the resort's synthetic ice rink. Entertainment is also available no matter the season, with themed shows, staff performances, live music, and more. 
Supervised kids' clubs are also available for babies and toddlers, providing a fun and safe place for your little ones to play. For children 10 and under, the Boomer's Kids' Club Room is the perfect place to hang out. Kids can play games, make crafts, and enjoy fun activities with others their age!
Why Parents Love It
The Woodloch Resort takes care of adult guests as well. Parents can relax in the Jacuzzis and saunas reserved for adults only. Take a fitness class, like Zumba or Yoga, or enjoy an individual workout in the fitness center. The spectacular Poconos golf course offers 18 holes of paradise for golfers, and the resort's sister property, The Lodge at Woodloch, has a spa for adults that need some time away from the kiddos. Parents also enjoy the never-ending lineup of nighttime entertainment available all year. With several top-notch dining options on the property, there is something for each member of the family to love.
RELATED: Visit Woodloch Resort In The Winter With Kids For An Exciting Family Vacation
Skytop Lodge
Skytop, PA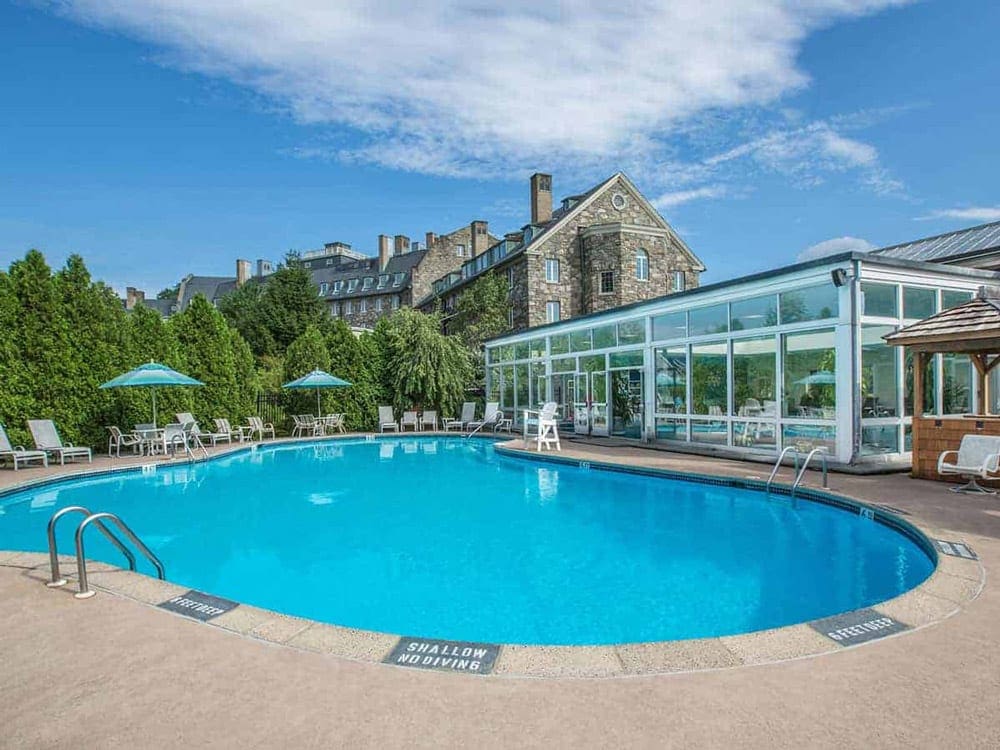 Book your stay at Skytop Lodge now using Hotels.com.
The Poconos is home to some of the best hotels for families, including the unique Skytop Lodge. Located roughly two hours from NYC, the resort brings together nature and old-world charm with beautiful architecture. Summer stays at this family resort offer hiking, fishing, and many other outdoor events for all ages.
Families can choose from a range of accommodations across multiple buildings, like standard guest rooms in The Lodge, larger suites with fireplaces and a private balcony in The Inn, and four-bedroom cottages. From small children looking for fun to adults in need of relaxation, there is truly something for everyone at the Skytop Lodge! 
Summer Fun
Summer brings so much joy to the Skytop Lodge. Outdoor enthusiasts can take in the breathtaking sights and sounds of nature in the Poconos Mountains. Become one with nature with a hike, practice shooting, and clay modeling, or play games on the lawn. The Skytop Lake offers a wealth of family fun. Spend the day on the sandy beach or get out on the water with fishing, boating, kayaking, and much more. On-site tennis courts are a great way for the whole family to get in some physical activity on a wonderful day.
If your child loves adventures and being outside, the Skytop Lodge is a must. The resort's Kids Camp makes it one of the best kid-friendly hotels near New York City. Kids can enjoy spending time in nature at the Treetop Adventure Course, with more than 1,500 feet of obstacles and platforms. With five zip lines, thrill-seekers will never be bored! Rock climbing walls also allow kids to boost their confidence and burn excess energy. Saturday nights bring even more entertainment for children with the traditional Grand March, a unique experience the whole family can also enjoy together. 
Why Parents Love It
With endless dining options, the Skytop Lodge caters to even the pickiest eaters as one of the best hotels for toddlers. Parents can rest easy knowing their little ones are well cared for by the attentive staff and litany of activities for all ages. For adults who also love to golf, the Skytop Lodge is a premier golfing vacation destination. The award-winning golf course and Pro Shop cater to all skill levels.
Introducing the new Travel & Leisure Collection now at travelpro.com.
Connecticut
If you're looking for a fanatic family summer lake resort in Connecticut for a little summer fun, here are a few fantastic options your kids will adore!
Interlaken Inn
Lakeville, CT
Find the best deals on Interlaken Inn by using Hotels.com
Book your stay at Interlaken Inn using Travelocity now.
The Interlaken Inn is well-known for being the epitome of comfort and luxury for the entire family. Located on the shores of Lake Wononscopomuc, this charming country resort nestled in the Litchfield Hills combines quality time with amenities that appeal to all age groups. Year-round activities like swimming, games, and hiking are always available, and seasonal activities like kayaking are the perfect way to enjoy the summer months.
Families can choose from a variety of standard guest rooms with two queen beds or a king bed in the Main Building, Countryside House, or Sunnyside House. There are also two-bedroom Townhouse Suites, a Penthouse Suite with a private rooftop, Waterfront Cottages, and a spacious, six-bedroom Lakehouse.
Summer Fun
Lake Wononscopomuc, near Interlaken Inn, comes alive in the summer! Families can enjoy the countless summer activities at the resort, including recreational swimming, kayaking, and canoeing. Stroll through the sculpture gardens featuring the work of Denis Curtiss. The garden, modeled after a traditional New England country garden, blooms each summer with rare flowers and exotic finds. The outdoor tennis court and Pickleball courts are the perfect places to spend summer afternoons. Or, enjoy a round of golf to take in the fresh air.
Families can also relax poolside whenever they want in the outdoor heated swimming pool. Both children and adults will love the water, as it's always at the perfect temperature! The resort's game room offers plenty of activities for the whole family too, including ping-pong and air hockey. Right next door is the Executive Lounge, where you can watch a movie or read a book in one of the overstuffed chairs. Interlaken Inn is always the perfect place to take in the beauty of nature with outdoor hiking, walking, or jogging. Kids and adults can play on the basketball half-court or join a game of volleyball. The resort also offers horseback riding for all experience levels. Finally, the nearby lake is available for year-round activities.
Then, if you also want to venture outside of Interlaken Inn for family fun, take a short drive to The Berkshires. Here, you'll find The Catamount Aerial Adventure Park, which offers ziplining and treetop courses.
Why Parents Love It
The Interlaken Inn knows how to pamper parents. In fact, it's home to the Ellora Spa, offering world-class luxury and services for the most relaxing stay. Book a massage or facial or spend the day resting in peace and tranquility. Parents also love the nearby 9-hole golf course that presents a fun challenge for both beginner and advanced golfers. Work out at the fitness center and gather the whole family for dinner at the resort's top-notch restaurants!
Vermont
Vermont offers wonderful lake resorts in the Northeast for families! Here are the ones parents in our community recommend for families!
Basin Harbor
Vergennes, VT
Book your family's stay at Basin Harbor using Hotels.com today.
Find the best deals on Basin Harbor by using Travelocity.
Enjoy a beautiful family vacation at Basin Harbor. Located on the shimmering shores of Lake Champlain, this family-friendly Vermont resort provides the perfect summer escape. Families can take time to slow down, unwind, and explore the resort's 700 acres of stunning property with an amazing view. Choose between standard guest rooms in the lodge building, featuring a king bed or two queens, or one of the resort's unique cottages. As one of the best summer lake resorts in the Northeast for families, you won't have to worry about a thing at Basin Harbor! 
Summer Fun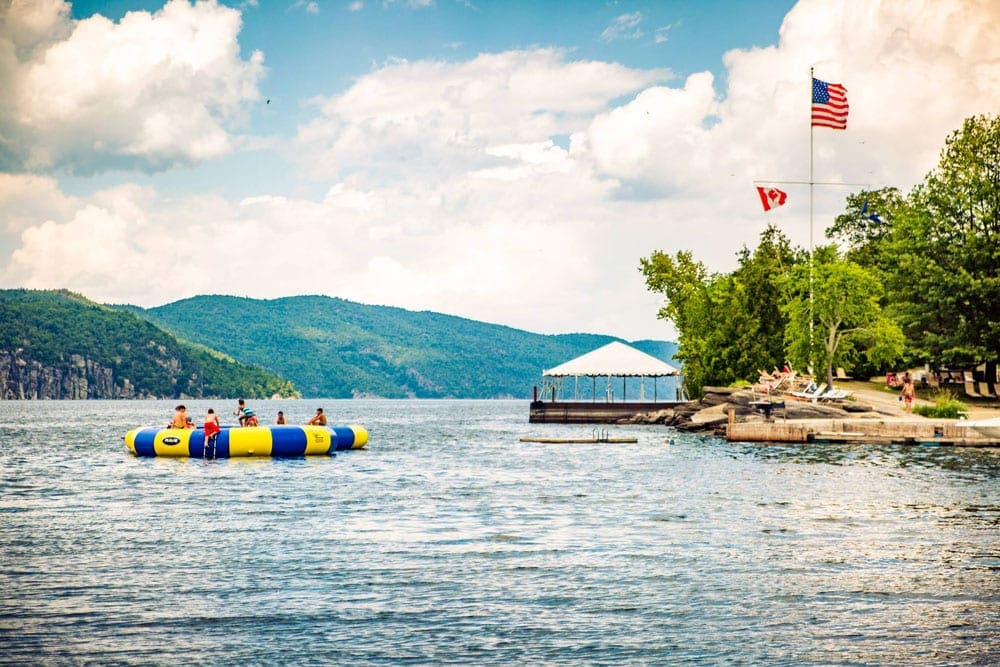 Basin Harbor offers lake resort activities for every season, so summer is no different. Relax with Lake Champlain as your backdrop in one of the beautiful gardens. Lake activities range from water skiing to tubing, paddleboarding, swimming, sailing, and canoeing. Families can also enjoy outdoor activities such as hiking or biking. For a true water adventure, The Boat Club at Basin Harbor has everything you need to enhance your experience, including rentals.
Basin Harbor also features five courts, two of which are for tennis, and lessons are available from mid-June through Labor Day. Little ones are also well accommodated with the resort's on-site Kids' Club, divided into groups for kids between three and eight and nine and thirteen. Play last-man-standing in a giant bubble and visit the Red Mill Restaurant, and have fun with peers!
Why Parents Love It
Parents will enjoy their stay at Basin Harbor. Spend some kid-free time lounging by the lake or check the activity calendar for the goings-on during your visit. Outings include fishing lessons on the dock, guided hikes, or kayak expeditions. Golf lovers will also appreciate The Golf Club at Basin Habor, where they can play a game on the shores of Lake Champlain. End your day by enjoying a delicious meal from one of the on-site dining options.
Lake Morey Resort
Fairlee, VT
Spend your summer vacation nestled in the Vermont hills at Lake Morey Resort, one of the best summer lake resorts in the Northeast for families. Located in Fairlee, this luxury lakeside resort rests right above the Connecticut River, providing a perfect backdrop for your next stay.
Guest rooms and suites combine classic Vermont style with modern amenities, each with a king bed, two queens, or two doubles. Large families who want more privacy can even rent cottages on the lake. With the hotel's summer specials, a stay at Lake Morey Resort doesn't need to be expensive either!
Summer Fun
Summer fun abounds at Lake Morey Resort. Families can enjoy seasonal activities at the resort's eponymous Lake Morey, ranging from paddleboarding to kayaking, canoeing, swimming and so much more.  Structured family programs ensure little ones will never have a moment of boredom. Roam the resort's hiking trails or 100-acre grounds to immerse yourself in nature. No matter the weather, guests can also swim in the heated indoor pool or soak in the Jacuzzi.
In the evening, families can take advantage of the billiard room, movie theater, card room, or an organized classic bingo game. Enjoy an elegant meal in the Lakeside dining room or casual musical entertainment upstairs in the Steamboat Lounge. Lake Morey Resort also hosts special events throughout the summer, including a July 4th celebration. 
Why Parents Love It
Parents can let their worries fade away at Lake Morey Resort. When you aren't spending time by the lake with your kids, check out the hotel's adults-only amenities. Golfers will love the 18-hole Championship Golf Course. Located near the indoor pool, parents can also visit the Health Club: Sauna & Workout Facility. Plus, the stunning views from the hotel's Lakeside restaurant are perfect for a date night! It's no surprise this is one of the best summer lake resorts in the Northeast for families.
The Tyler Place Family Resort
Killington Valley, VT
The Tyler Place Family Resort is one of the best all-inclusive family resorts in the United States. Nestled on the banks of Lake Champlain, it's also a wonderful place to visit with kids during the summer. In fact, its location within Vermont's gorgeous meadows and woodlands make it particularly ideal for outdoor enthusiasts!
In terms of accommodations, families can choose between cozy cottages with multiple bedrooms and suites of varying sizes, most of which include a king bed and bunk beds for kids. With endless activities, children's programs for all ages, and amazing views, there are few things better than a summer stay at this Vermont hotel. Kids and adults alike will find plenty of reasons to love The Tyler Place Family Resort! 
Summer Fun
The Tyler Place Family Resort shines during the summertime! Spend a warm afternoon exploring the resort, whether on a bike or on a hike. Nearby Lake Champlain also provides a perfect backdrop for kid-friendly water activities, like kayaking, paddle boarding, and canoeing. To see Lake Champlain from a different perspective, take a pontoon boat ride or ask the hotel about other organized activities such as fishing trips. There's also a Pool Complex with both indoor and outdoor heated swimming and wade pools. Sometimes, The Tyler Place Family Resort even hosts "Family Afternoons" on its spacious lawn area. Little ones will love playing carnival games, riding ponies, and listening to live music! Or, venture outside of the resort to take a family farm tour and you'll be surprised at what you learn. When the weather isn't cooperating, indoor activities such as arts & crafts classes will definitely keep your whole family entertained.
The Tyler Place Family Resort is also renowned for its extensive kids' programming, which caters to a variety of age groups. There are morning and evening programs for seven different age groups, ranging from newborns to teens. Activities also include, but aren't limited to, campfires, hayrides, rock climbing, nature walks, and more. No wonder this is one of the best summer lake resorts in the Northeast for families!
Why Parents Love It
Parents will have a memorable experience at The Tyler Place Family Resort. For one, the quiet property is a fantastic place to relax, whether in a lakeside hammock or with a book inside the lounge. There's also a spa with a variety of soothing massages or facial treatments. Adults can also keep up with their workout in the fitness center, or by taking tennis, yoga, or aqua aerobics classes. Parents can also take a wonderful tour with the hotel's on-site herbalist, who will teach you the ins and outs of growing a gorgeous garden. The Tyler Place Family Resort also offers evening entertainment for adults. Dance, gather around the bonfire, or make new friends at the bar! There's no doubt this is one of the best summer lake resorts in the Northeast for families!  
ALSO, READ: Ultimate Guide To Family Resorts Near NYC For A Summer Getaway
Happy Travels!
As always, this article on the 14 Best Lake Resorts in the Northeast Families Will Love would not have been as helpful, informed, or family-friendly without the contributions and input from the amazing members of our Facebook group, Families Who Love To Travel! For more travel recommendations on the best lake resorts in the Northeast for families, be sure to also join us on Facebook at Families Who Love To Travel.
*This post featuring summer lake resorts in the Northeast for families may contain affiliate links that may earn us a small commission, at no additional cost to you. Affiliate links in no way inform the hotels, sights, products, or other recommendations included in our articles. All opinions and recommendations expressed here are compiled from submissions submitted by the generous members of our Families Who Love To Travel community.
READ NEXT: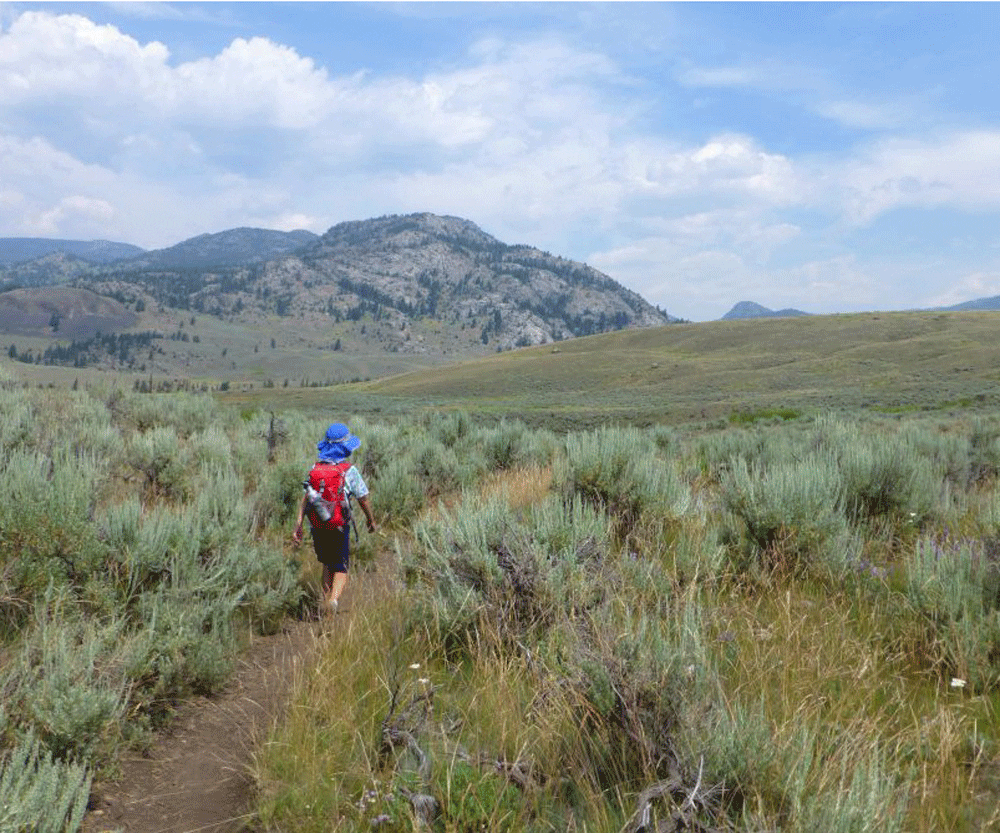 Everyone knows that Yellowstone National Park makes for a classic family vacation. Strolling the boardwalks...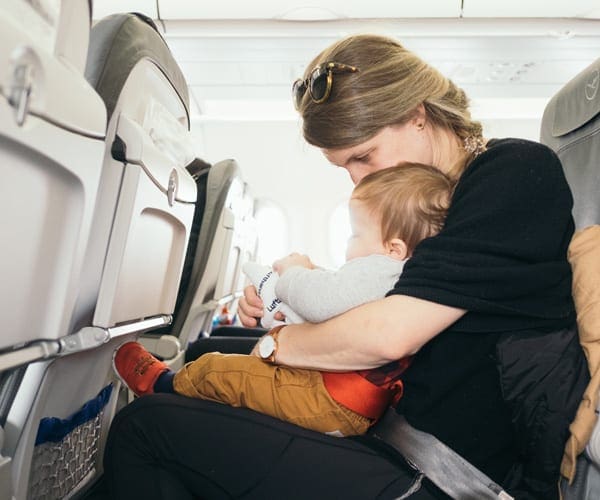 Families Who Love To Travel contributor Meghan Oaks provides her 10 best tips for your...