Spend your Thanksgiving at one of these incredible destinations in and around the United States for families! Thanksgiving is a momentous holiday that deserves to be celebrated in stunning surroundings. It's also a time for gathering, giving thanks, and socializing with friends and family. Although many people believe that the best way to celebrate is at home, there are many benefits to vacationing during the holiday with kids. Of course, traveling to new and exciting places is always a plus for kids. So if you're considering spending Thanksgiving away from home this year, we've put together an awesome list of 23+ Thanksgiving Destinations In And Around The United States For Families. Keep reading to find out more!
Big Thanksgiving Day Parade Destinations for Families
Nothing says Thanksgiving quite like watching a parade! Whether you want to see the iconic Macy's Day Parade in New York or head off the beaten path to somewhere more traditional, like Plymouth, we have some fantastic Thanksgiving destinations in and around the United States for families. Keep reading to learn more!
Looking for inexpensive options and the best travel dates for Thanksgiving destinations? Check this list too.
New York, NY
One of the best places to visit during Thanksgiving is New York City! In November, the Big Apple is full of festive activities and attractions that the whole family will enjoy. Take a spin on the ice rink at Rockefeller Center, visit the iconic department store windows display, or see the Macy's Thanksgiving Day Parade in person! This world-famous parade attracts tons of people and is a great opportunity to take part in the city's holiday celebrations. Kids will love the massive balloons, floats, and loads of celebrities! If crowds are something you're not fond of, consider staying at a hotel along the parade route and watching from your room. For bargain hunters, Thanksgiving is also a great time to go shopping in New York and search for Black Friday deals.
There are also plenty of kid-friendly attractions like the American Museum of Natural History and Central Park Zoo. Plenty of holiday attractions should also be open. Browse a Christmas market, like the Union Square Holiday Market, meet Santa at Macy's Santaland, or explore the Bryant Park Winter Village.
Of course, there are countless places to eat delicious Thanksgiving meals. The Mark, New York, Gramercy Park Hotel, New York, and The Conrad, New York City all serve delicious Thanksgiving meals. Make reservations ahead of time for Thanksgiving dinner, however, because the demand for these spaces is high.
RELATED: Comprehensive Guide to Watching Macy's Thanksgiving Day Parade in NYC with Your Kids
Chicago, IL
Chicago offers families a mixture of history, culture, and fun holiday activities! From the city's famed deep-dish pizza to its world-renowned museums, there's plenty to keep the little ones entertained here. Though the weather in November can be a bit chilly (around 40 or 50 degrees), it won't be too cold to explore the city.
Learn more about American history at the Museum of Science and Industry, then stop by the Field Museum, The Art Institute of Chicago, or the Chicago Children's Museum. Or, enjoy a sunny day wandering Chinatown Square, Pilsen's 16th Street Murals, and The Navy Pier. For an animal adventure, don't miss the Brookfield Zoo, Lincoln Park Zoo, or the Shedd Aquarium.
On the Wednesday before Thanksgiving, the mayor usually lights up the Chicago Christmas Tree in the heart of Millennium Park. Plus, what could be more memorable than watching the Chicago Thanksgiving Parade in person on Thursday? For dinner, don't miss the delicious themed menu at The Langham, Chicago, or The Thompson, Chicago. Friday includes the wreathing of the lions at the Art Institute of Chicago, followed by an event inside. On Saturday, kids can ice skate and carol at Millennium Park!
Philadelphia, PA
Looking for a fun and festive way to spend Thanksgiving with your family? Head to Philadelphia! This historic city offers plenty of activities and attractions for kids of all ages, from the world-famous Philadelphia Zoo to the fun and whimsical Philadelphia Magic Gardens.
Philadelphia also celebrates "Thanksgiving Week." On Thanksgiving day, appreciate all the funky floats and traditional costumes at the oldest Thanksgiving parade in the country, the 6abc Dunkin' Thanksgiving Day Parade. Thanksgiving also sets off the holiday season in Philadelphia, including various Christmas traditions. Check out the Made in Philadelphia Holiday Market at Dilworth Park, go skating at the Blue Cross RiverRink, or visit the Elmwood Park Zoo to see the property illuminated by Christmas lights!
Since you're visiting during an iconic American holiday, it's only right you explore Philadelphia's more historic attractions as well. Visit the Liberty Bell, then take a tour of Independence Hall. Kids can also learn more about Benjamin Franklin and his discovery of electricity at Franklin Square. While strolling through the historic district, pop by the Betsy Ross House for a self-guided tour. Philadelphia also has plenty of museums to teach kids more about American history and culture. This includes the African American Museum, the National Museum of American Jewish History, and the National Liberty Museum. Looking for a fancy Thanksgiving meal? Don't miss a delicious, hearty, and holiday-themed brunch at The Rittenhouse, served all day!
Click here to find out 14 Things To Do In Philadelphia With Kids During Winter!
Plymouth, MA
If you're looking for a traditional Thanksgiving experience, Plymouth is the perfect destination for your family. This small town in Massachusetts is home to some of the best historical sites related to the American holiday.
Learn more about the original Mayflower Pilgrims at Pilgrim Memorial State Park, for example. It showcases the famous Plymouth Rock and the Mayflower II. Kids will love climbing aboard the replica ship and imagining what life was like out at sea! Other must-see historic attractions in Plymouth include the Pilgrim Hall Museum and the Plimoth Grist Mill. You can also take a cranberry bog tour!
A week before Thanksgiving, families can travel back in time by watching America's Hometown Thanksgiving Parade. It features historical reenactors, Pilgrims and Native Americans, who will bring history to life for your kids! Little ones will also have a blast learning more about the Plymouth Colony at The Plimoth Patuxet Museums. Here, you'll find a reconstructed 17th-century English Village, as well as the Wampanoag Homesite. On Thanksgiving Day, the museum complex even hosts a traditional Thanksgiving dinner with roast turkey. Kids will love learning about the American holiday from different reenactors!
Book a wonderful vacation rental in Plymouth using VRBO!
Historic Destinations for a Thanksgiving Getaway for Families
Families seeking a side of history with their Thanksgiving dinner will appreciate these destinations filled with American history. Whether you are interested in museums or historical reenactments, these cities are sure to please everyone in your family as you celebrate Thanksgiving together.
READ NEXT: Best Places To Visit During Thanksgiving Break With Your Family In Or From The Northeast
Washington DC
Visit the nation's capital, Washington DC, for your family's Thanksgiving celebrations! November weather reaches around 50 degrees; so it's not too cold to explore some of the city's best attractions. Walk along the National Mall to honor American history and see iconic landmarks like the Washington Monument and the Lincoln Memorial.
DC has plenty of museums for kids to learn more about history as well, including the Smithsonian National Museum of American History, the Smithsonian National Postal Museum, and the Smithsonian National Air and Space Museum. If you're looking for some fun things to do on Thanksgiving Day, check out the National Thanksgiving Turkey presentation at the White House or take a tour of the Capitol Building. You can also head over to the Smithsonian National Zoo to see the animals being fed their Thanksgiving feast!
When kids are hungry, book a Thanksgiving meal at a local restaurant. Angolo Ristorante serves a delicious multi-course Italian dinner! Certain hotel chains such as The Jefferson, Washington DC, and Park Hyatt, Washington DC also serve a tasty Thanksgiving meal for families. Thanksgiving also marks the start of the holiday season in DC. Kids can enjoy themed events such as The Bull Run Festival of Lights, the National Christmas Tree, holiday markets, and more!
RELATED ARTICLES: 9 Things To Do in Washington DC with Kids & Best Washington DC Museums For Kids By Age!
Williamsburg, VA
What could be more festive than spending Thanksgiving in a colonial-style town in Virginia? With historical attractions, kid-friendly activities, and centuries of American history to explore, Williamsburg is certainly one of the best Thanksgiving destinations in the United States for families! November weather for Williamsburg tends to be in the high 50s to low 60s.
Of course, don't miss a trip to Colonial Williamsburg, a living history museum that recreates what life was like in colonial America. This is a great place for kids to learn about early American history and culture. Families can stroll down the historic Duke of Gloucester Street, then step back in time by visiting the Governor's Palace. This was the official residence of Virginia's royal governors until the American Revolution. If you want to explore Williamsburg, take a horse and carriage ride, a fun activity for the whole family! 
Families who want to dive deeper into American history can also take a short drive from Williamsburg to nearby Jamestown. This is where the first permanent English settlement in America was established. Explore historic Jamestown to let kids wander around recreations of a 1610s fort and a Powhatan Indian village! For a fantastic place to stay in Williamsburg, we recommend The Williamsburg Lodge, Autograph Collection.
Charming Towns for a Thanksgiving Getaway for Families
Avoiding the cold and enjoying a wonderful Thanksgiving doesn't have to be mutually exclusive! For fun and festive holiday events, alongside some warmer weather, we've rounded up some wonderful vacation options from Savannah to Scottdale and everywhere in between. Stay tuned to learn more about the best Thanksgiving destinations in the United States for families!
Savannah, GA
You can't go wrong with visiting Savannah in late November with your kids! This charming town along the Georgia coast features warm weather that never gets too hot, usually around 70 degrees. Families can take advantage of the sunny temperatures to enjoy a walk through the cobblestone streets of the historic district.
Hop on an Old Town Trolley Tour or possibly even take a horse-drawn carriage ride! Savannah also has several parks and green spaces to relax in. Head to the well-known Forsyth Park or Tricentennial Park. To learn more about Savannah's history, take a riverboat cruise on the Georgia Queen or visit Fort James Jackson. Other unique activities for families include taking a spooky cemetery tour, visiting the Savannah Children's Museum, or taking a day trip to Tybee Island.
Thanksgiving is a wonderful time to try the food in Savannah too, whether you want typical holiday fares like turkey and stuffing or some Southern-style dishes. At Belford's Savannah Seafood & Steaks, enjoy an opulent, three-course Thanksgiving dinner. Savannah Riverboat Cruises also offers various seasonal cruises, including a Thanksgiving dinner cruise. Some hotels, like the Hilton Garden Inn Savannah Historic District, even host a unique Thanksgiving dinner, featuring a murder mystery kids can solve! Savannah also has some stunning homes to rent, where families can host a lovely Thanksgiving dinner. Thanksgiving also marks the start of the holiday season, which usually lasts through December. Kids will love the various holiday markets, light shows, and other festivities! 
Looking for a place to call home during the holidays, here are the Best Hotels in Savannah for Families!
Alternatively, find your perfect Savannah rental using Vrbo!
Charleston, SC
When it comes to planning the perfect Thanksgiving getaway, Charleston is a great choice for families with kids. This beautiful South Carolina port city offers plenty of kid-friendly activities, from exploring the historic downtown to playing on the beach. And with its mild weather of around 60 or 70 degrees, you can enjoy all of these activities without having to worry about the cold!
Wind through the cobblestone streets to appreciate the lavish southern homes or explore by horse-drawn carriage. During your exploration, grab an ice cream from Kilwins, a local favorite (offering pecan pralines too!). There are also plenty of opportunities for families to take a boat cruise. Or, spot even more marine life at the South Carolina Aquarium. Plus, there's no better way to learn about American colonial history than by visiting Patriots Point, featuring the USS Yorktown!
Families can also rent a home on Kiawah Island to enjoy an extended Thanksgiving getaway. Hotels like The Kiawah Island Golf Resort or The Sanctuary at Kiawah Island Golf Resort celebrate Thanksgiving with a delicious dinner and recreational activities for families. Montage Palmetto Bluff also offers a Thanksgiving Weekend celebration, including an oyster roast, outdoor movie night, and Thanksgiving day feast! Back in Charleston, there are plenty of great restaurants that'll make your Thanksgiving even more special. A lot of families love the multi-course, lavish Thanksgiving menu at Hotel Bennett's on-site restaurant, Gabrielle.
RELATED ARTICLES: 18 Fun Things to Do in Charleston With Kids & Best Hotels In Charleston For Families
If a hotel isn't your style for a long holiday weekend, use Vrbo to book a charming home in Charleston!
Santa Fe, NM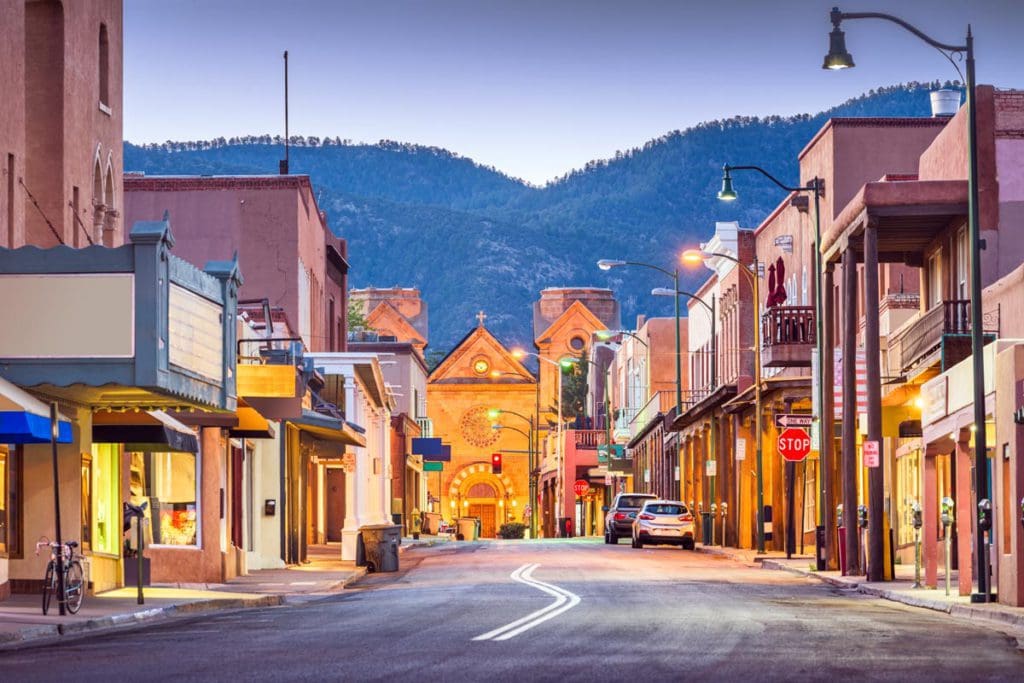 Spending Thanksgiving in Santa Fe is a great way to create memories that will last a lifetime with your kids! Nestled at the foothills of the Sangre de Cristo Mountains in New Mexico, this whimsical town is famous for its Pueblo-style architecture, charming arts and historic district, and activities for all ages. November weather ranges from the 40s to the 50s, so it's not too chilly to explore.
Stroll through the family-owned galleries, craft jewelry shops, and more local artisans on Canyon Road, the city's main artistic district. Kids who are into art or culture will love the variety of museums. Visit the Santa Fe Children's Museum, Georgia O'Keeffe Museum, and Museum of International Folk Art. To see the beautiful scenery, check out the Santa Fe Botanical Garden!
Kids will love all the holiday activities around town too. Decorate your rental house, help to cook the feast, then explore the city and go on a hayride. Of course, don't forget to visit the plaza to see the festive lights and soak up the atmosphere! No trip to Santa Fe would be complete without sampling some local cuisine too. Save your appetite for traditional New Mexican dishes like green chile stew or frybread. Another lovely place to eat a Thanksgiving meal is Bishop's Lodge, Auberge Resorts Collection.
Scottsdale, AZ
Scottsdale is surely one of the best Thanksgiving destinations in the United States for families! This sunny city in Arizona is home to plenty of activities and attractions that will keep everyone entertained. With the weather in the low to high 70s, it's also ideal for exploring the outdoors, since Scottsdale is super hot in the summer.
Explore Old Town Scottsdale to see the preserved 1920s buildings and learn more about the history of the city. Or, for something more outdoorsy, hike one of the trails at the McDowell Sonoran Preserve. Families can also take a trip to nearby Phoenix to check out the Phoenix Zoo Lights, which usually open in late November. Kids will love seeing the 700 sparkling displays shaped like all kinds of fun animals! 
Though it may not be as elaborate as New York or Philadelphia, nearby Fountain Hills also hosts an annual Thanksgiving Day Parade, which starts at around 9:30 AM. Or, work up an appetite for dinner by participating in a turkey trot on Thanksgiving morning! There are several in the Scottsdale area, from quick runs kids will enjoy to longer 10k's. Of course, there are plenty of delicious restaurants to enjoy a Thanksgiving feast, including multiple nearby hotels such as Hyatt Regency Scottsdale Resort & Spa at Gainey Ranch, The Boulders Resort & Spa Scottsdale, and JW Marriott Scottsdale Camelback Inn Resort & Spa.
Looking for somewhere to stay? Book your next stay in Scottsdale using Vrbo!
San Antonio, TX
A fun and festive Thanksgiving awaits your family in San Antonio! This vibrant city is known for its lively River Walk, historic Alamo, and of course, delicious Tex-Mex food. November is a fantastic time to avoid the heat and enjoy mild temperatures of around 70 degrees too.
Plus, there are plenty of kid-friendly attractions in San Antonio, especially for animal lovers. Visit the San Antonio Zoo or SeaWorld to see some fascinating wildlife and enjoy fun Christmas-themed decorations! From late November to January, San Antonio Zoo Lights lets kids see the property illuminated! Families can also learn more about San Antonio with a ranger-led tour at San Antonio Missions National Historic Park. There are also plenty of amusement parks for kids, including Six Flags Fiesta Texas and Morgan's Wonderland.
Families can also kick off the holiday season by watching Santa cruise down the San Antonio River on an elaborate float for the annual Ford Holiday River Parade! On Thanksgiving night, enjoy the Christmas Light Fest at the enchanting Don Strange Ranch. Some restaurants around town may also serve a Thanksgiving buffet, like Boudro's on the Riverwalk. Finally, the Hyatt Regency Hill Country Resort and Spa also has special Thanksgiving dining options.
Outdoor Adventure Thanksgiving Destinations for Families
If your family is outdoorsy and would rather spend Thanksgiving hiking or enjoying some kind of adventure, you'll love these destinations in the United States for families. From hiking in Arizona to national parks, here are some favorite options!
Sedona, AZ
Families who want a Thanksgiving destination off the beaten path should consider Sedona. Located in central Arizona, this mystical and small town in the desert is surrounded by stunning red rock formations. November weather ranges from the 60s to the low 70s, making it ideal for enjoying the outdoors.
Plus, there's plenty to do with kids, from Pink Jeep Tours to horseback riding! To see the scenery up close, there are plenty of hiking trails, from the famous Devil's Bridge or Cathedral Rock for older kids or the Soldier Pass Trail and Sugarloaf Loop Trail for beginners. Families can also hike to the top of Bell Rock, an iconic landmark, for an incredible view! Then, drive one of the many scenic byways in town, like the Red Rock Scenic Byway or Oak Creek Canyon.
When you're visiting Sedona during Thanksgiving, you can also enjoy great service at a ton of fantastic hotels, many of which offer amazing Thanksgiving meals. Luxury hotels like L'Auberge de Sedona and Enchantment Resort offer families an upscale Thanksgiving experience, complete with a yummy buffet. Many restaurants in town also offer a special Thanksgiving menu. One family favorite is Cucina Rustica, which serves a big menu of savory Italian fare. If you're booking a rental or villa during your stay in Sedona, you can also arrange a lavish dinner at home.
Plus, don't miss adding these 12 Best Things To Do In Sedona For Families to your Thanksgiving itinerary.
Lake Tahoe, CA/NV
Lake Tahoe is the perfect destination for families with kids. During Thanksgiving, temperatures are chilly, but not freezing (the mid-40s to mid-50s), making it ideal for outdoor activities. Of course, it's also a perfect time to appreciate the spectacular scenery, as the glimmering waters of Lake Tahoe reflect the picturesque Sierra Nevada Mountains.
Ski season usually starts in mid-November, so families can head to South Tahoe to take advantage of the slopes at the Heavenly Ski Resort. To see the lake from a different perspective, kids will love riding on a gondola from the Heavenly Village Center. Once you reach the top, there are plenty of easy nearby hiking trails for little ones, like The East Peak Trail. Families visiting Lake Tahoe in November can also take a scenic tour, from sunset cruises to fishing tours.
Once you're done with a day of outdoor adventures, enjoy a traditional Thanksgiving feast at one of the many restaurants and resorts in Lake Tahoe. For a Thanksgiving with incredible views of the lake, make reservations at Riva Grill On The Lake in South Tahoe. The Ritz-Carlton, Lake Tahoe also traditionally offers a traditional Thanksgiving Harvest Buffet that you can reserve ahead of time. For an additional cost, the hotel also offers families an option to order a gourmet Thanksgiving dinner to-go. Or, you can always cook your own turkey back at the cabin! 
Skip hauling the baby gear if you select Lake Tahoe and rent what you need from BabyQuip!
Joshua Tree National Park, CA
Families looking for a unique Thanksgiving destination this year should look no further than Joshua Tree National Park in Southern California. Located where the Mojave and Colorado deserts meet, this remote national park is home to some of the most beautiful and unique natural rock formations in the world. Exploring the stunning desert landscape with your family will be a truly memorable experience, especially in late November, when temperatures range from the low 50s to the mid-60s.
This is a perfect time to avoid the heat, circumvent the crowds, and take advantage of the park's countless hiking trails! One family-friendly option is the 1.7-mile Skull Rock Trail, which starts under the famous rock resembling a skull and continues through the scenic landscape. You'll get a little bit of everything on the 1.1-mile Barker Dam, including the park's namesake Joshua Trees! For some of the best views, drive twenty minutes from Park Boulevard down Keys View Road to Keys View. This panoramic observation point is the highest in the park, providing picturesque views of Coachella Valley.
If you're planning to camp at Joshua Tree, book early – most sites are first-come, first-serve. Some campsites may even celebrate Thanksgiving with a giant campfire!
Find the perfect cabin or another vacation rental near Joshua Tree on Vrbo!
Beach Destinations in the US + the Caribbean for a Thanksgiving Getaway for Families
To escape the cold and spend Thanksgiving on a beautiful beach, visit one of these stunning destinations! From the California coast to Aruba, we've rounded up some fantastic options for a warm-weather Thanksgiving getaway. In fact, we've included two destinations outside of the US to make beach-going over Thanksgiving a little more interesting. Here are some favorite Thanksgiving destinations in the United States (and beyond) for families!
San Diego, CA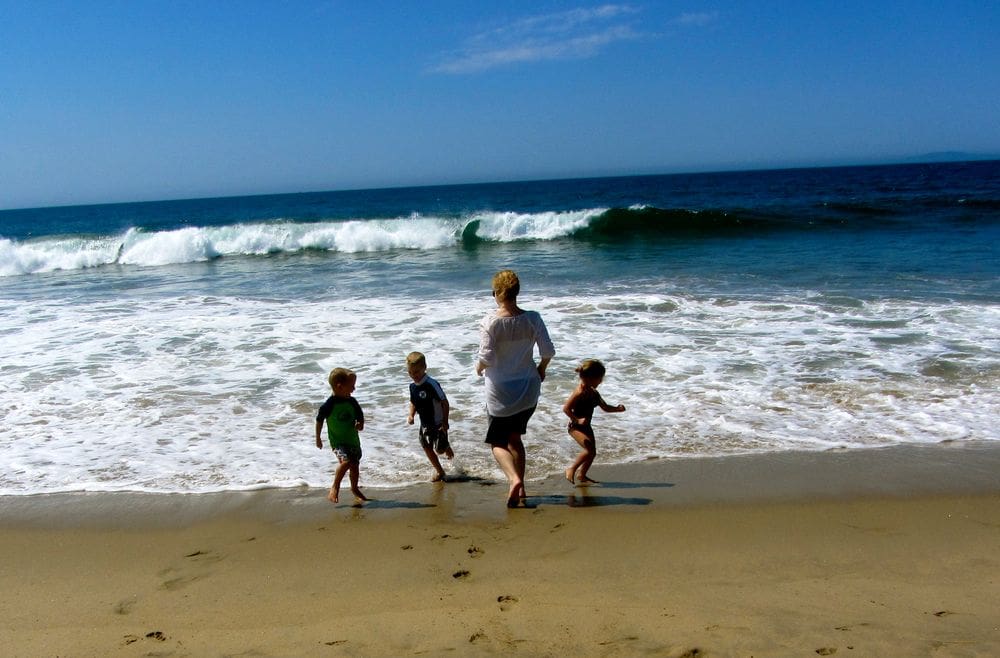 Celebrate Thanksgiving with your family in sunny San Diego this year! From turkey trots to pumpkin patches, there are plenty of activities to keep your little ones entertained in this stunning city in southern California. And what better way to enjoy the beautiful weather of 70 degrees than by spending some time outdoors?
November is a wonderful time to spend a day digging in the sand at Mission Beach or Pacific Beach, which have plenty of restaurants, shops, and other amenities nearby for families. Of course, don't miss the chance to explore Balboa Park, a sprawling green space home to the San Diego Zoo! Kids can also tire their little legs by walking around La Jolla to spot the sea lions or hiking in Torrey Pines State Park.
For a more festive experience, families can also take a trip to a local pumpkin patch to pick out the perfect pumpkins for carving or baking pies. Many pumpkin patches, such as the Carlsbad Strawberry Company or Pumpkin Station in Rancho Bernardo and Bonita, also have other fun activities like hayrides, petting zoos, and mazes. On Thanksgiving morning, families can start the day off with a turkey trot! There are several 5K and 10K races happening around San Diego and they're a great way to work up an appetite for all that turkey (and pumpkin pie)!
Planning a trip to San Diego? Check out this 7-Day San Diego Itinerary For Families!
30A, FL
One of the great things about spending Thanksgiving in Florida is that there are so many different things to do. For a scenic and laidback beach vacation, we suggest visiting one of the many quaint beach communities along Country Road 30A, aka the Emerald Coast. Located between the busier destinations of Panama City and Destin in northern Florida, places such as Rosemary Beach, Santa Rosa, and Seaside provide families with a charming escape along the Gulf Coast.
Many families love visiting Santa Rosa for its fun, artsy, and kid-friendly vibes. Since the weather will be around 70 degrees, it's ideal for visiting Santa Rosa Beach or renting a bike and exploring the town! Seaside Beach is also popular for swimming and playing in the sand, as are Grayton Beach State Park and Alys Beach.
All of the seaside towns along 30A feature plenty of rental opportunities overlooking the ocean and are equipped with kitchens to make a Thanksgiving meal. Families can also enjoy a Thanksgiving meal at WaterColor Inn & Resort, which hosts an annual brunch celebration. Of course, there are always turkey-themed activities for kids to enjoy too. Start your day bright and early by running the 30A 10K, 5K, and 1 Mile Fun Run, or end your Thanksgiving with a fun bonfire by the beach roasting s'mores! 
There are so many options for your next idyllic seaside Thanksgiving getaway rental on Vrbo!
Key West, FL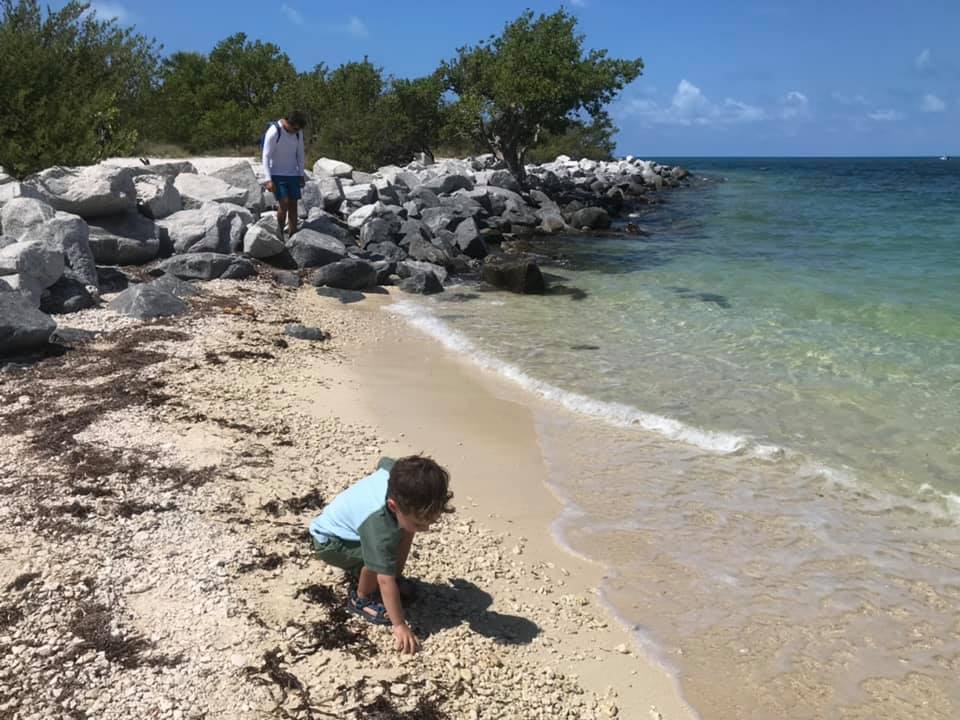 Looking for a fun and unique Thanksgiving destination? Consider Key West, Florida! This little island city in the Florida Keys is full of charm and charisma. Plus, with November weather in the 70s and 80s, it's also the perfect place to escape the cold weather up north and visit a beautiful beach! Dry Tortugas National Park or Fort Zachary Taylor State Beach Park are two fantastic options for swimming, fishing, picnicking, and more. Key West is also famous for its water sports: jet skiing, kayaking, and snorkeling. There are plenty of fun things to keep little ones occupied too, like visiting The Key West Aquarium. At this hands-on aquarium, kids can learn all about the local sea life and even touch some of the creatures! Animal lovers can also visit the Key West Butterfly Conservatory or take a glass-bottom boat ride to see the colorful coral reefs. 
In the spirit of Thanksgiving, families can also take time to learn more about Key West's history at the Key West Shipwreck Treasure Museum, on a Conch Tour Train, or on the Old Town Trolley. Families looking for a traditional Thanksgiving meal can visit one of the many restaurants downtown or even take a Thanksgiving dinner cruise around Key West. Don't forget to rent a home with your extended family to plan the very best Thanksgiving!
RELATED: Fun Things To Do In Key West With Kids & Best Family Hotels in Key West and the Florida Keys
Los Cabos, Mexico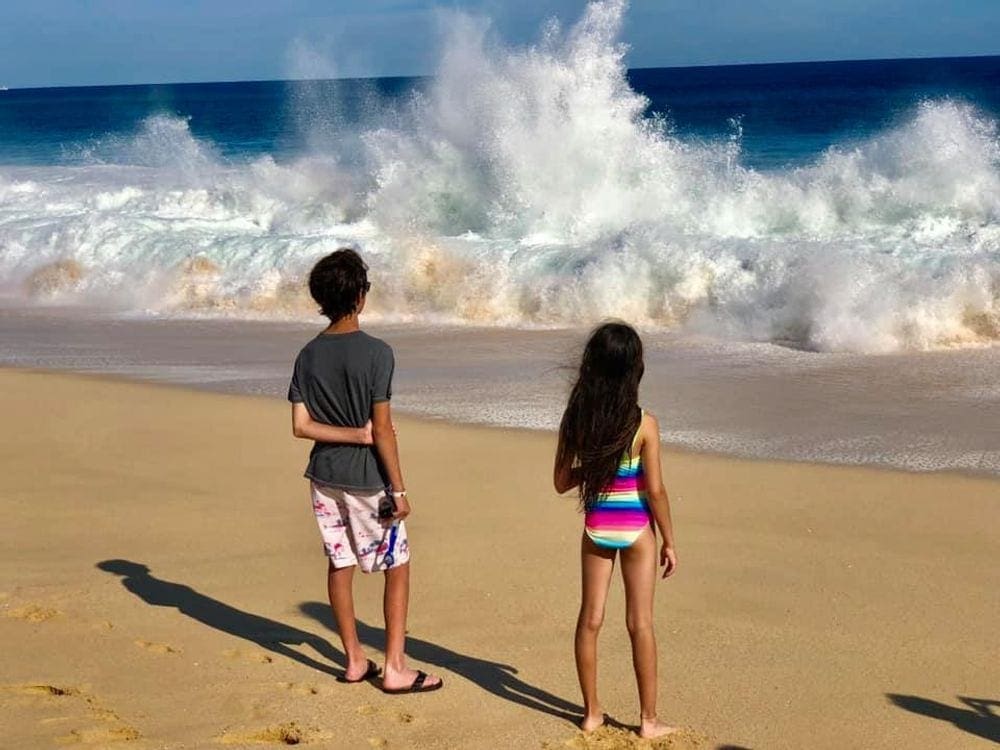 Escape the cold this Thanksgiving and head to someplace warm, Los Cabos! Located just a short drive from San Diego in Baja California, this quaint Mexican destination consists of two cities: Cabo San Lucas and San José del Cabo. Cabo San Lucas is the largest and most popular of the two, known for its beautiful beaches, water-based activities, and delicious farm-to-table Mexican cuisine. Temperatures range from the low 80s to the low 90s in November, making it perfect for relaxing on the beach.
Here, families can try water sports such as jet skiing, parasailing, kayaking, scuba diving, and more. Kids will also love watching the fishermen go by in the marina. Other opportunities to spot wildlife include a dolphin or whale-watching cruise to see these incredible creatures up close. 
Thanksgiving dinner is usually available at many restaurants in downtown Cabo San Lucas. Enjoy dinner at the world-renowned Flora Farms, which serves farm-to-table cuisine inspired by the holiday. For somewhere to stay in Los Cabos with kids, consider Esperanza, Auberge Resorts Collection, Los Cabos, or Montage Los Cabos.
RELATED ARTICLES: 5 Best Things To Do In Los Cabos With Kids (Off-Resort) & Family Resorts in Los Cabos Your Kids Will Love (All-Inclusives Included!)
Aruba
Spend your next Thanksgiving soaking up the sun in Aruba as a family! It's the perfect Caribbean Thanksgiving getaway because this family-friendly island is not located along the hurricane belt. Expect warm temperatures between 80 and 90 degrees.
From white-sand beaches to shimmering turquoise waters, it's hard to beat Aruba's natural beauty, kid-friendly hotels, and abundance of activities. Families love Eagle Beach, Mangel Halto, or Palm Beach, a popular resort area with calm, clear waters for young children. Or, have fun splashing at Baby Beach in San Nicholas, known for its soft sand. For nature lovers, there are the Bubali Bird Sanctuary, the Aruba Butterfly Farm, and the Aruba Donkey Sanctuary. De Palm Island, Arikok National Park, and Flamingo Beach are a few more things to see in Aruba with kids.
Just because you're visiting Aruba during Thanksgiving doesn't mean you can't enjoy a traditional Turkey Day meal! Big resort chains such as Marriott, Hyatt, and Hilton usually serve a Thanksgiving brunch complete with kid favorites like mac and cheese or mashed potatoes. A lot of restaurants in Aruba also offer a Thanksgiving menu alongside their regular menu. Be sure to call ahead to confirm if you're favorite restaurant is serving a special meal!
Check out these 7 Best Family Resorts In Aruba (including All-Inclusive options) to find your home away from home during the holidays.
Ski Destinations in the US + Canada for a Thanksgiving Getaway for Families
If you'd rather spend your Thanksgiving skiing, you'll love these destinations in and around the United States for families! From Colorado to Utah, there are lots of options for travelers who want to hit the slopes in celebration of Turkey Day. We've even included some international options for families looking to get out of the US. Here are some of our favorites!
Copper Ski Resort, CO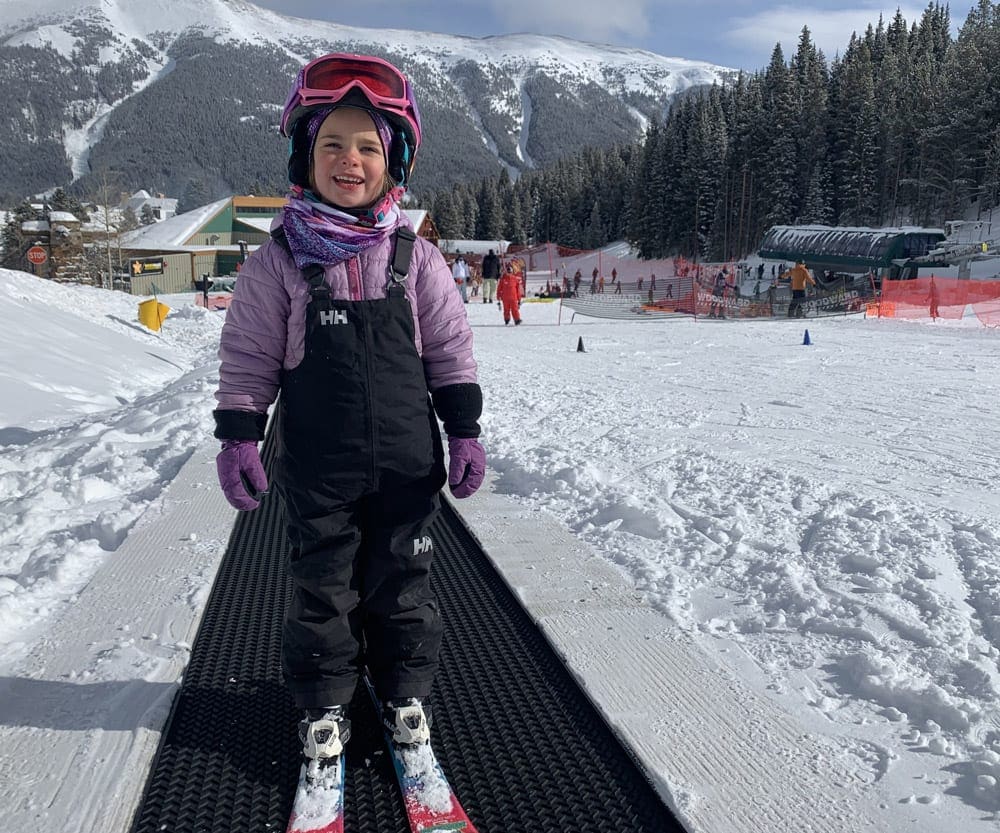 Searching for a ski resort that'll be open during Thanksgiving break and is kid-friendly? Then, you should check out Copper Ski Resort in Colorado. Located in Frisco, this top-rated resort has something for everyone in your family, from beginners to advanced skiers and snowboarders.
Families also love visiting this kid-friendly resort for its convenience, which includes three villages all connected by an easy-to-navigate shuttle system. Plus, children under four ski for free! Visit Woodward Mountain Park and check out the Woodward Family Cross for a fun family experience on the slopes. For those non-skiers, Copper Mountain offers ice skating, snow tubing, snowshoeing, and an alpine coaster, called the Rocky Mountain Coaster. Kids will love The Barn, a 19,400-square-foot indoor action sports playground filled with foam pit jumps, spring floors, trampolines, and more!
If you want to stay in the resort village, there are plenty of lodging options, restaurants, and shops too. In terms of Thanksgiving celebrations, U.S Elite offers a special Copper Mountain Thanksgiving Camp. This six-day program prepares families for the slopes with various training lanes and culminates in a fun race! Copper Mountain is also close to Breckenridge, Vail, and Keystone, so you can't go wrong with spending Thanksgiving here as a family!
Lake Louise Ski Resort, Banff, Alberta, Canada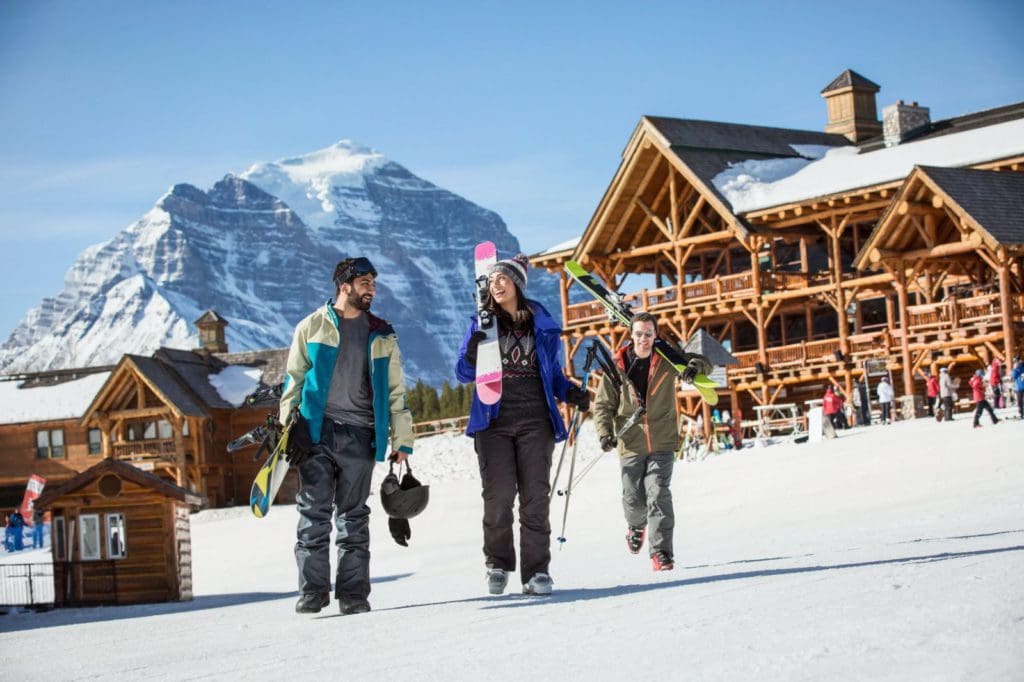 If you're looking for a truly breathtaking Thanksgiving destination, look no further than Lake Louise Ski Resort in Banff National Park, Alberta. Nestled in the Canadian Rockies, the town of Lake Louise offers stunning scenery, world-class skiing, and a variety of other outdoor activities to enjoy. Between the village, Lake Louise Ski Resort, and the beautiful surrounding area, there are plenty of things to keep families having fun all weekend! While the Lake Louise Ski Resort is busy during the winter ski season, it's relatively quiet during Thanksgiving, making it the perfect time to enjoy all that Banff has to offer.
From snow tubing and snowshoeing to skiing and snowboarding, your little ones will be entertained from dawn till dusk. They can even enroll in the Lake Louise Ski School for lessons. Outside of skiing, the area has an abundance of additional activities for families.
When it's time to refuel after a busy day, head to one of the resort's many family-friendly restaurants for a family feast. One great option is the Fairview Bar and Restaurant at Fairmont Chateau Lake Louise. This is also a wonderful place to stay with kids, since it's set on the shores of Lake Louise. There's also an indoor pool for little ones to enjoy, plus Apres-ski activities. Just remember, Canada celebrates their Thanksgiving in October!
There are plenty of family-friendly accommodations near Lake Louise on Vrbo!
Alta, UT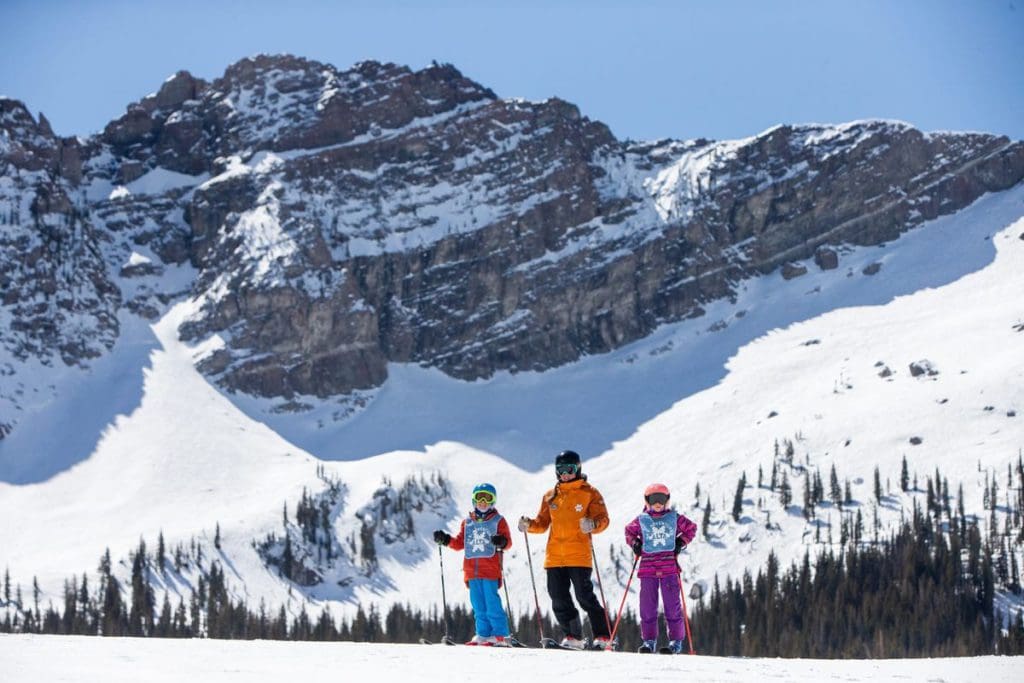 Snow-capped mountains and a quaint small-town feel make Alta one of the best Thanksgiving destinations in the United States for families. Located near Salt Lake City, this Utah ski town is home to the famous Alta Ski Area, which is known worldwide for its powder skiing. Opening day is usually in late November, meaning families who visit during Thanksgiving can hit the slopes!
First, kids can take a lesson at the Alf Engen Ski School to learn how to ski the powder. Once they're ready to practice their new skills, there's lots of varied terrain around the resort. Take the Albion or Sunnyside lift on the lower mountain for beginner practice runs like Patsey Marley and Crooked Mile. Intermediate skiers can try the Race Arena and Blue Bell trails, while advanced skiers head down steep Vail Ridge.
For non-skiers, there are plenty of other activities such as naturalist walks or going birding. Of course, no Thanksgiving is complete without a delicious feast. Luckily, there are plenty of great restaurants in Alta that will be serving up traditional Thanksgiving meals. Alta Lodge is a great option, as they serve an elaborate five-course meal.
Magical Places to Spend Thanksgiving with Kids
Want a touch of magic in your Thanksgiving destinations in the United States for families? Consider heading to Orlando where you can surprise your kids with a Mickey Mouse meet and greet, as well as other fantastical experiences during the Thanksgiving holiday.
Orlando, FL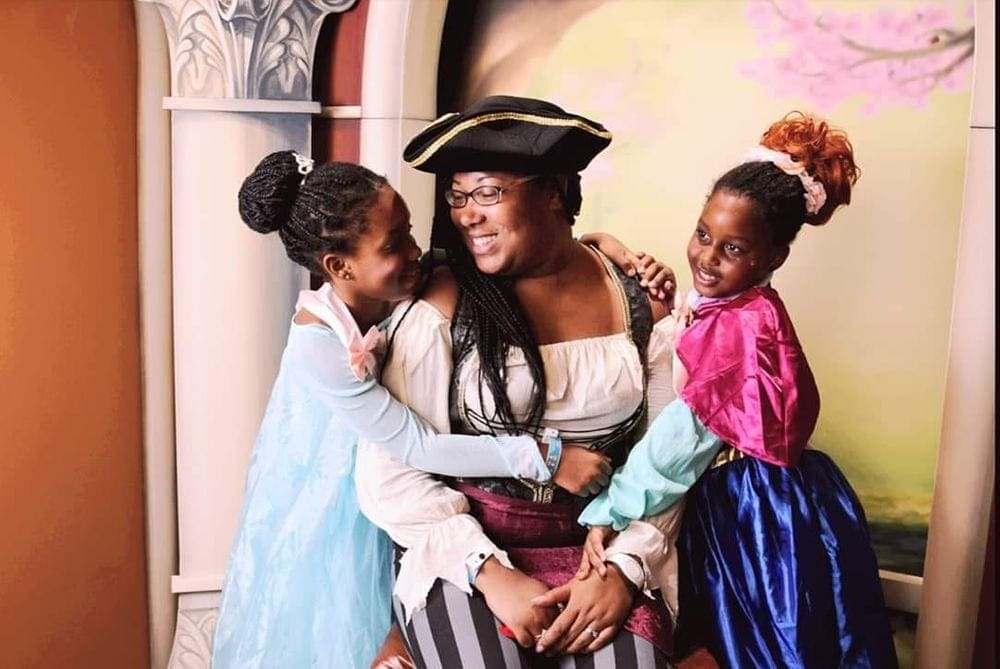 The holidays are a great time to spend with family, and what better way to do that than by spending Thanksgiving in Orlando? Home to many great attractions for families, including Walt Disney World, there are plenty of things to do with kids in Orlando during November. Plus, the weather is around 70-80 degrees and sunny!
Firstly, take advantage of the many theme park events. Walt Disney World offers special holiday events at all of its parks. Universal Orlando also has holiday-themed events going on. Families visiting during Thanksgiving are likely to see Christmas decorations already, so kids can get into the spirit early. In late November, EPCOT usually hosts its International Festival, featuring Christmas caroling, cookie strolls, and more holiday cheer!
Thanksgiving is also a wonderful time to eat a special themed meal. Disney World has plenty of family-friendly options, including Trattoria al Forno, Three Bridges Bar & Grill, and the Tusker House Restaurant. For a more luxurious option, families can also enjoy an extravagant Thanksgiving feast at the Four Seasons Resort Orlando at Walt Disney World® Resort. Orlando can be crowded during this time of year, however. So If you want to avoid the crowds, there are plenty of other things to do besides the theme parks. Visit one of the many museums, like the Orlando Museum of Art. Or, take a nature walk at one of the city's many parks, such as Lake Eola Park.
Resorts that Treat You Like Family on Thanksgiving
Looking for one of the best Thanksgiving destinations in the United States for families that will treat you like family during the holidays? Stay at one of these kid-friendly resorts!
On the East Coast, don't miss The Otesaga Resort Hotel in New York, Nemacolin Woodlands Resort in Pennsylvania, or the Woodloch Resort in The Poconos. Mountain View Grand Resort and Spa and The Inn at East Hill Farm in New Hamshire and Ocean House in Watch Hill, Rhode Island are also great options.
Or, if you'd prefer a getaway on the coast, visit Sea Island Resort in Georgia or the Alisal Guest Ranch in Santa Barbara.
For a Thanksgiving getaway in the mountains, try Montage Deer Valley in Park City or The Broadmoor in Colorado Springs.
Other great hotel options in the United States include Blackberry Farm in Tennessee, Paws Up Resort in Montana, Big Cedar Lodge in Missouri, and the Canaan Valley Resort in West Virginia. 
Happy Travels!
We hope you liked this list of the 23+ Thanksgiving Destinations In And Around The United States For Families! From festivities on the East Coast to beaches in California, there's so much to discover during this iconic American holiday. Enjoy these Thanksgiving destinations in the United States for families!
*This post may contain affiliate links that may earn us a small commission, at no additional cost to you. Affiliate links in no way inform the hotels, sights, products, or other recommendations included in our articles. All opinions and recommendations expressed here are compiled from submissions submitted by the generous members of our Families Who Love To Travel community.
READ MORE: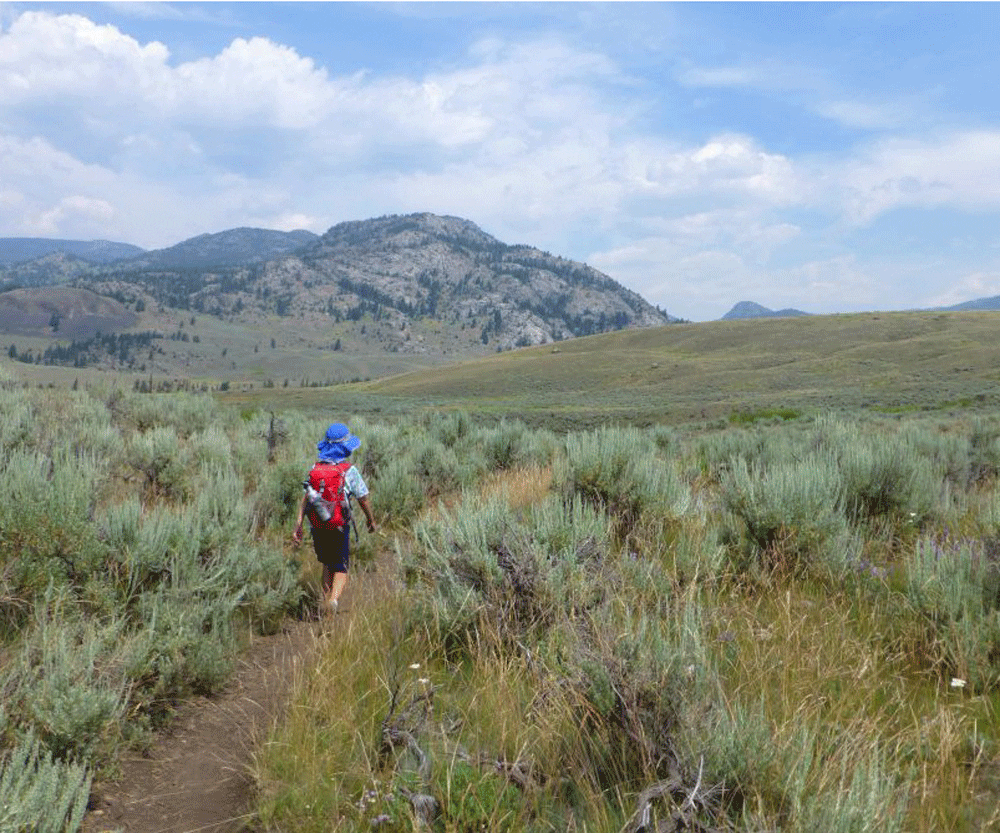 Everyone knows that Yellowstone National Park makes for a classic family vacation. Strolling the boardwalks...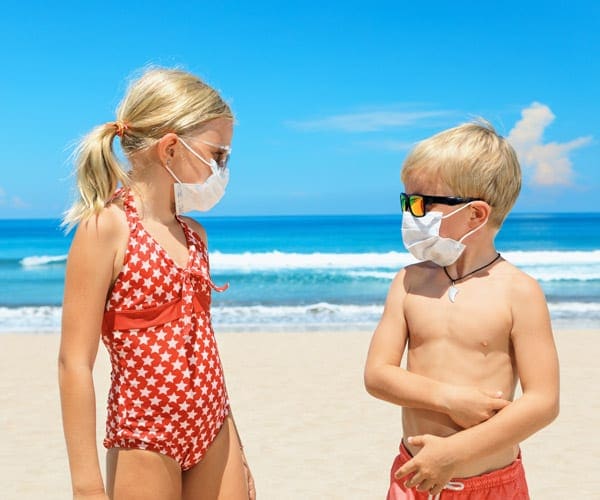 Coronavirus restrictions are now lifting across the country. We believe families need to make the...