Dubai, located in the United Arab Emirates (UAE), is a futuristic and cutting-edge city with tons of things to do for everyone in your family. While Dubai has been a popular vacation spot for people in Europe and Asia for at least two decades (and a hub for the rich and famous), the country has since expanded its reach to appeal to families around the globe. In fact, it has been predicted that Dubai will become the world's most popular tourist destination by the year 2025. Dubai features modern infrastructure contrasted with aspects of the traditional heritage of the region. 
Read on to see our round-up of the best blogs about things to do with kids in the city in Dubai.
Travel Mad Mum's Dubai with Kids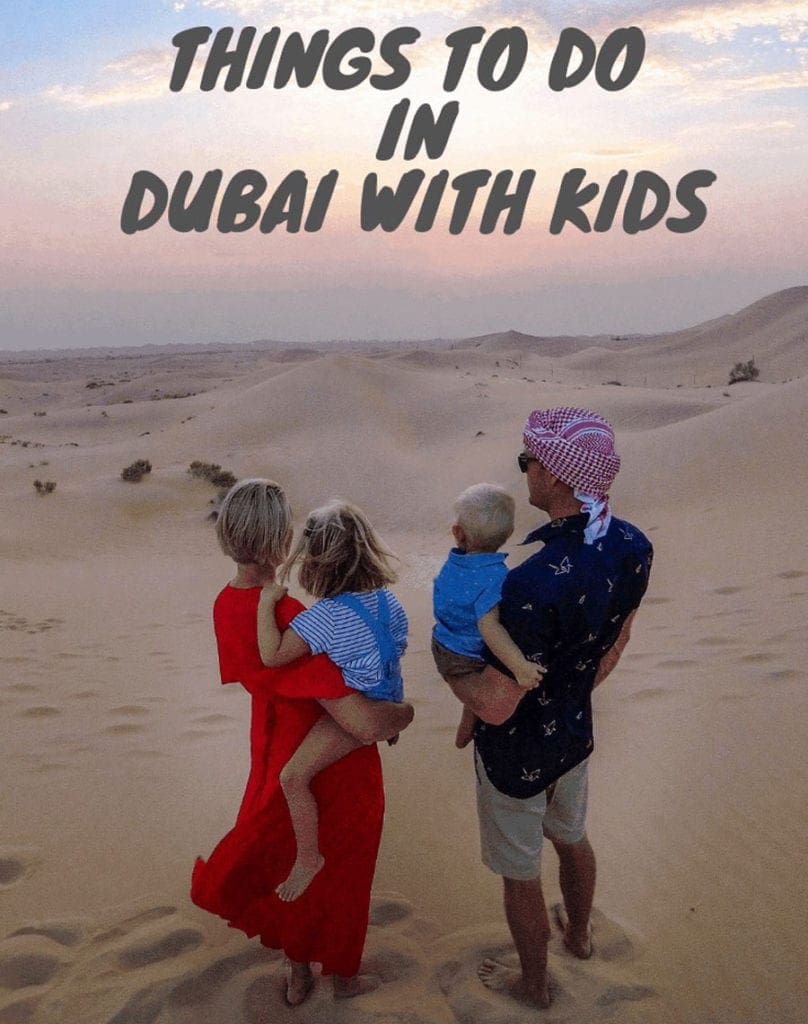 Karen, the author of Travel Mad Mum, visited Dubai with her husband and two kids. They spent six days exploring various parts of the city. Karen shares great recommendations for things to do with toddlers in Dubai! Karen's family spent time in the Dubai Parks and Resorts area. This area of Dubai is located within walking distance of many kid-friendly attractions like Legoland, Motion Gate, Bollywood Dubai, and the Laguna Waterpark. In addition, Karen and her family visited a number of other attractions, including the Museum of Illusion and the Spice Souks. Finally, don't miss her great tips on what families can (and should) wear in Dubai. Karen's upbeat and straightforward writing style makes this easy read perfect for planning your own trip to Dubai. Moreover, adorable family pictures make Dubai with kids come alive! This blog is perfect for families traveling with kids under age 5. Read more here.
Wild Junket's Dubai with Kids: A Family Travel Guide
Nellie, the blogger behind Wild Junket, offers great tips for visiting Dubai with kids. This blog is a detailed guide, perfect for planning your family vacation to Dubai. Nellie starts with an introduction to Dubai. It is particularly helpful for those unsure about traveling to the Middle East. Additionally, Nellie shares fantastic tips for getting around the city with kids, the best time to visit, and of course, some of the best sites. For example, Dubai is home to the world's largest shopping mall, the Dubai Mall. It includes far more than just shops, such as an ice skating rink, a flight simulator, and a haunted house experience. Dubai also has the world's largest aquarium and the world's biggest inhabited artificial archipelago. Families will love Dubai's historic sites, like the iconic Jumeirah Mosque and the Deira Souks. Finally, don't miss the packing tips at the end! Read more here.
The Travel Hack's 10 Reasons Why You Should Take Your Kid to Dubai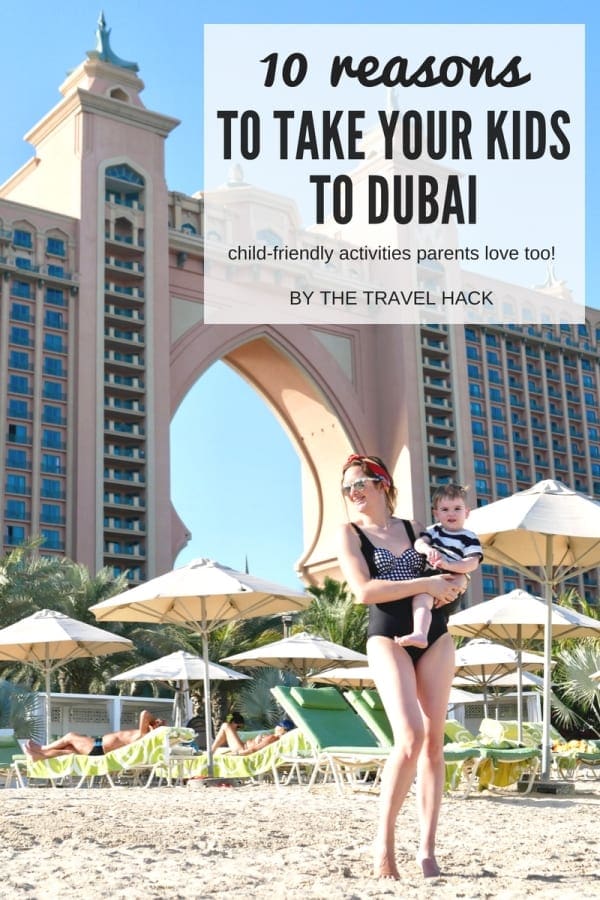 Monica, the blogger behind The Travel Hack, absolutely loves Dubai with kids and shares her top 10 reasons why. There are so many attractions kids will love, such as Legoland, the Legoland Waterpark, and the KidZania indoor entertainment center in Dubai Mall. Kids will be stunned by all the amazing attractions made just for them! In addition, families will delight in visiting Burj Khalifa for stunning views of the city. Not to mention, Dubai has clean beaches, great food, and so much more. Monica shares each reason in depth, which is very helpful in the planning stages. Adorable family pictures accompany each section, giving you a true picture of Dubai with littles. There are so many reasons to love Dubai! If you're not sure about traveling to Dubai, read this and let Monica convince you. This blog is recommended for families with babies and toddlers. Read more here.
Fat Mum Slim's Dubai with Kids
Chantelle, the mom behind Fat Mum Slim, talks about the reservations she had about visiting Dubai (perhaps they sound familiar?). After speaking with Dubai-based friends, Chantelle decided to give Dubai a try with her young daughter! Chantelle recommends visiting Dubai during the winter months in order to beat the extreme heat of a Middle Eastern summer. They stayed at Atlantis, The Palm, a popular resort for families in the city. Right next to Atlantis is the Aquaventure Water Park and Dolphin Bay, where you can swim with dolphins and seals. Chantelle and her family embarked on a tour with Arabian Adventures and learned a lot about the history of Dubai. Notably, this tour included stops at beautiful mosques and other important cultural sites. Chantelle includes a number of details, which will prove very helpful in your own vacation planning! Read more here.
Full Suitcase's 20 Things to Do in Dubai for the Whole Family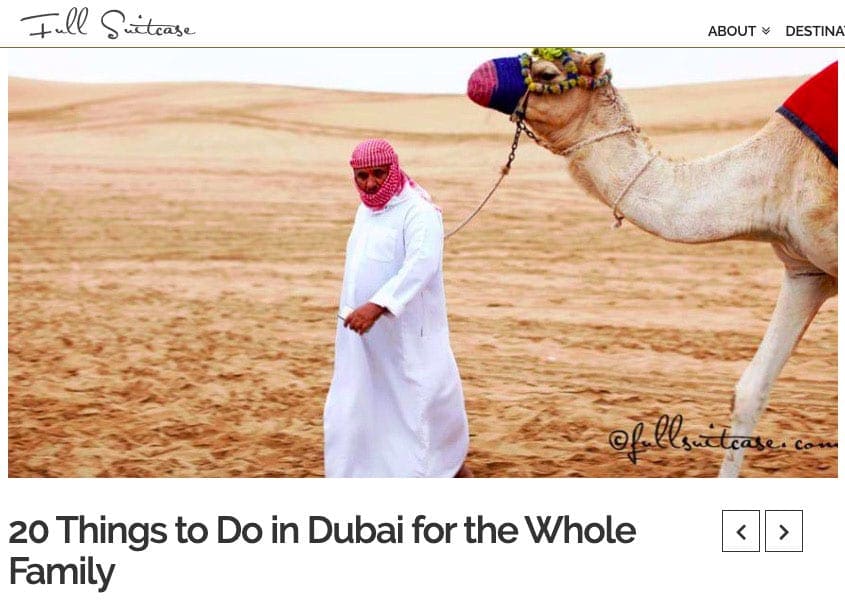 Jurga, of Full Suitcase, shares 20 fantastic things for families to do in Dubai. At the time of travel, Jurga's kids were 5, 5, and 7. Her recommendations focus on the best of Dubai, which perfectly gives families a great taste of this ultra-modern city. Begin with a sand-boarding experience in the desert. Kids will delight in sliding through the sand in this truly unique experience. Then, ride a camel – what could kids love more than riding these magnificent creatures? Afterward, take in some culture at the Dubai Museum or at the Spice Souk. In addition, families must attend a traditional Tanoura dance performance. It is simply a 'can't miss' experience. Finally, don't miss Jurga's favorite Turkish ice cream spot in Dubai. It is a must with kids in tow! This blog is a great read for families with kids aged 4-10. Read more here.
Happy Planning!
A very family-friendly destination, Dubai has a lot to offer all travelers, no matter their interests.  Everyone in your family is sure to find something that checks their travel 'must-do' list. Whether you are looking for desert adventures, great cultural engagement, or some of the biggest family attractions in the world, Dubai has what you want!  Hopefully, this list of the best blogs for things to do in Dubai with kids gets you planning your own memorable vacation! What are your favorite kid-friendly activities in the city of Dubai? Let us know below!
If you're a blogger who would like to be included in this post or write a guest post for Families Love Travel, please email us at contribution@familieslovetravel.com!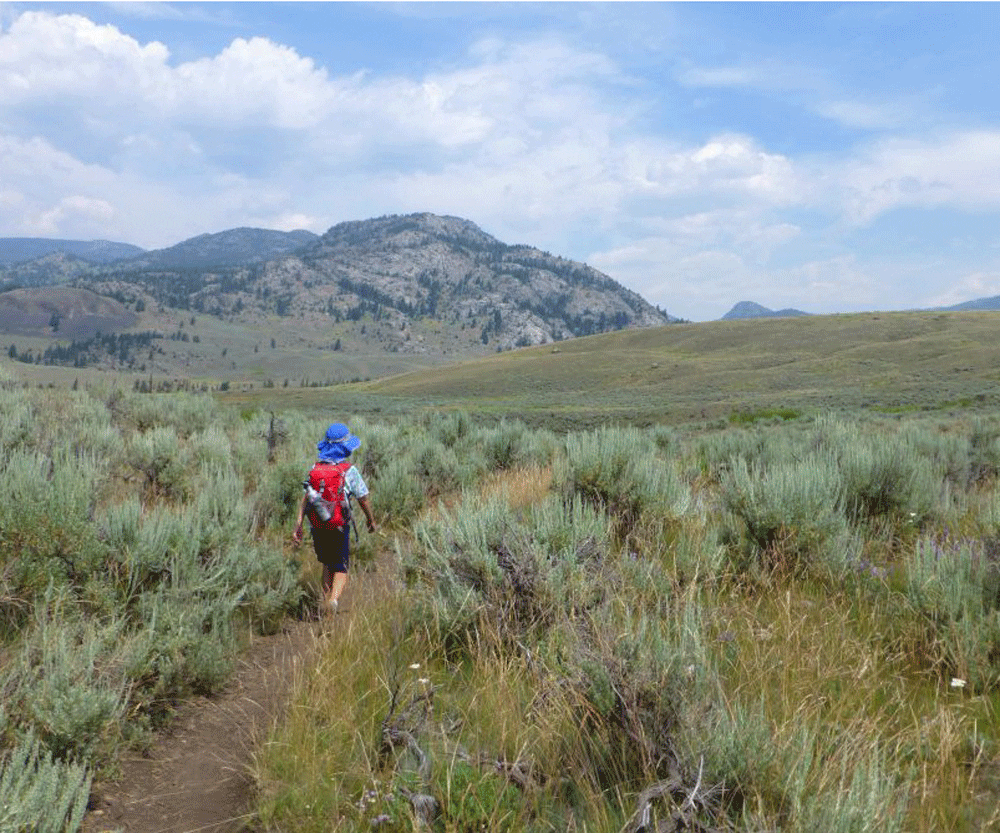 Everyone knows that Yellowstone National Park makes for a classic family vacation. Strolling the boardwalks...
If you're planning a trip with Delta Airlines, it's important to know a few things...