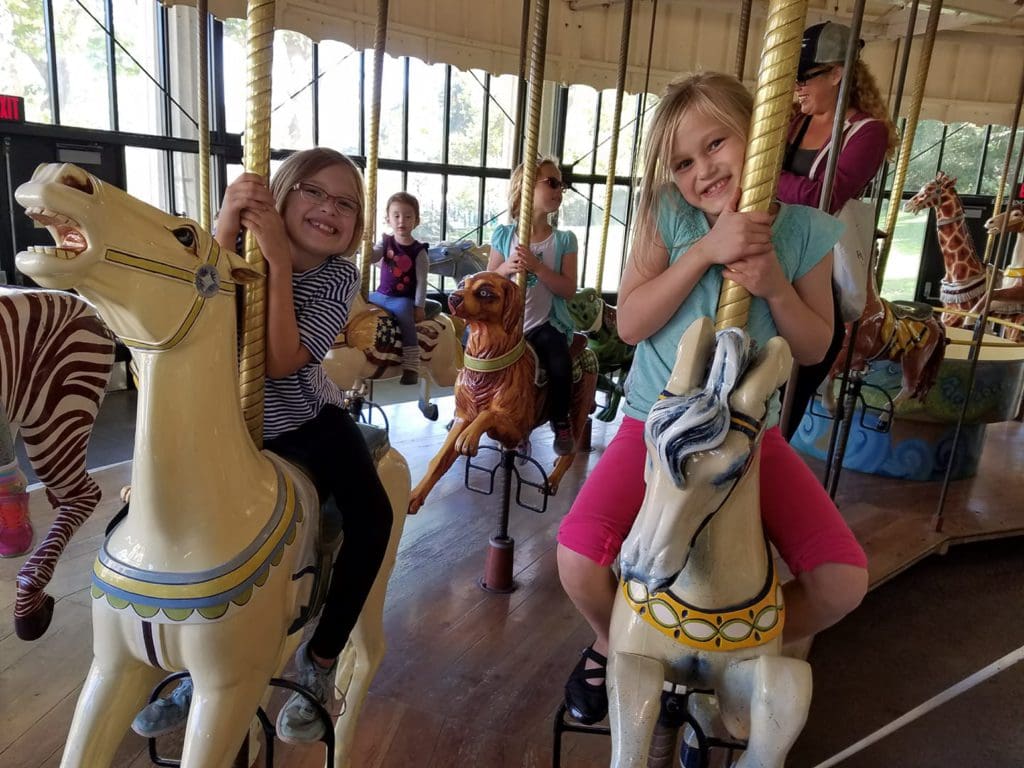 From the Golden Gate Bridge to the Exploratorium, there are plenty of fun things to do in San Francisco with kids this summer! Whether you want to spend the day outside exploring and taking in scenic views, learning about the city's history, or indulging your sweet tooth, families will find plenty of ways to stay cool, entertained, and connected in this vast and bustling city. Of course, exploring San Francisco with kids means you'll get to experience all the best museums, cultural excursions, and tours too! So, next time you're planning an itinerary, check out these 17 Totally Fun Things To Do In San Francisco With Kids This Summer. We've also included where to stay with kids and more tips, so stay tuned to learn more!
Buy San Francisco CityPASS: The San Francisco CityPASS includes attractions, a cruise, and discounts for activities. Science and art museums like the Exploratorium or the Walt Disney Family Museum are included, which have relevant hours of operation for your convenience.
Best Ways to See San Francisco with Kids
Whether with a walking tour, a hop-on-hop-off bus ride, or even a bike or segway, there are so many ways to explore San Francisco with kids! Keep reading to find out our favorite things to do in San Francisco with kids!
Walking Tours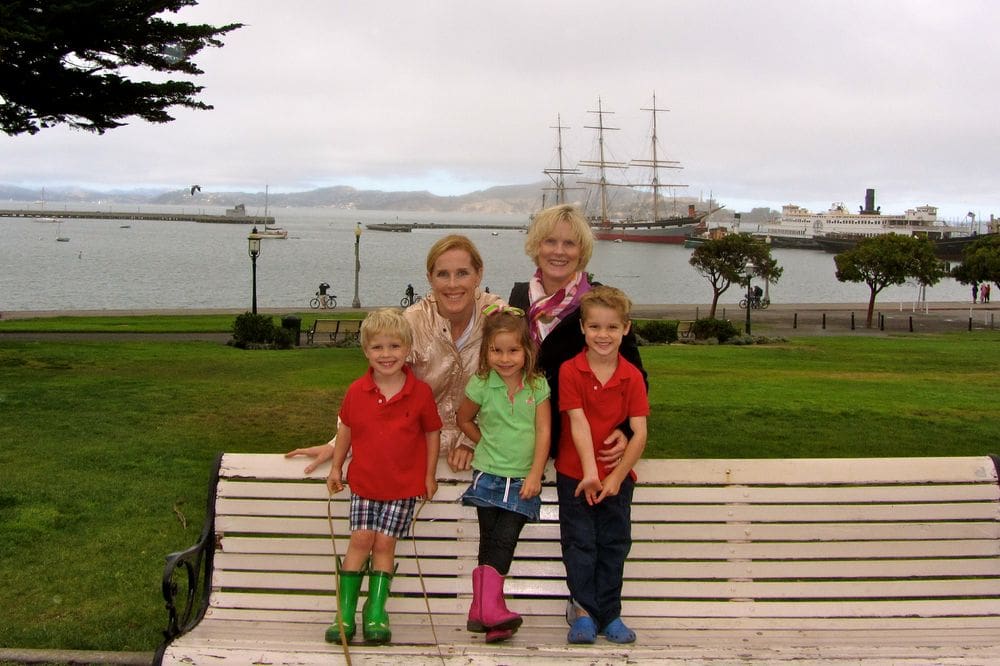 A walking tour is a fantastic way to see all the top attractions in San Francisco while keeping kids entertained. You won't feel like you're wasting any time, because a friendly local guide will use interactive games to keep kids tuned in, as well as iPads, etc. You'll get to visit places like Fisherman's Wharf, Chinatown, The Golden Gate Bridge, and so much more. There are many free options for families as well, including Free SF Tours, Free Tours by Foot, and San Francisco City Guides Walking Tours.
Best Walking Tours In San Francisco For Families
For some more specific walking tours in San Francisco for families, here are our favorite options!
Boat Cruises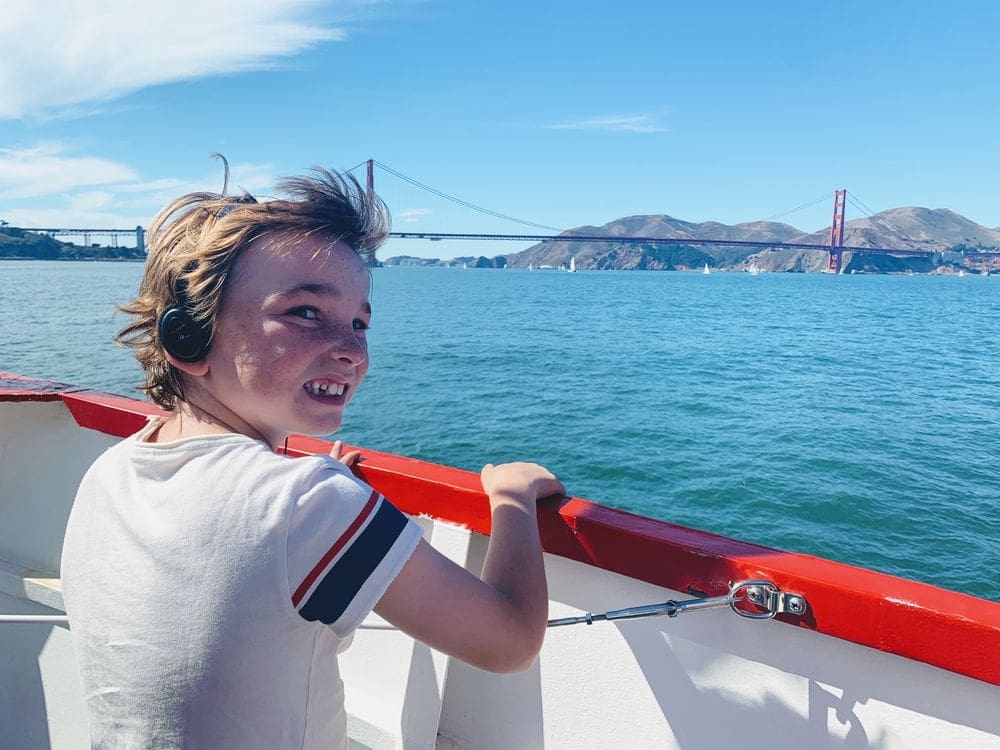 Families will love seeing San Francisco from a new perspective by boat! This is sure to be a fun and educational experience for your kids, as you pass by some of the most famous sights in the city and learn more about them. Plus, you'll get amazing views of the San Francisco skyline that you won't find anywhere else!
Best Boat Cruises In San Francisco For Families
Ready to book your next water adventure? Here are our favorite boat cruises in San Francisco for families!
Hop-on, Hop-off Bus Tour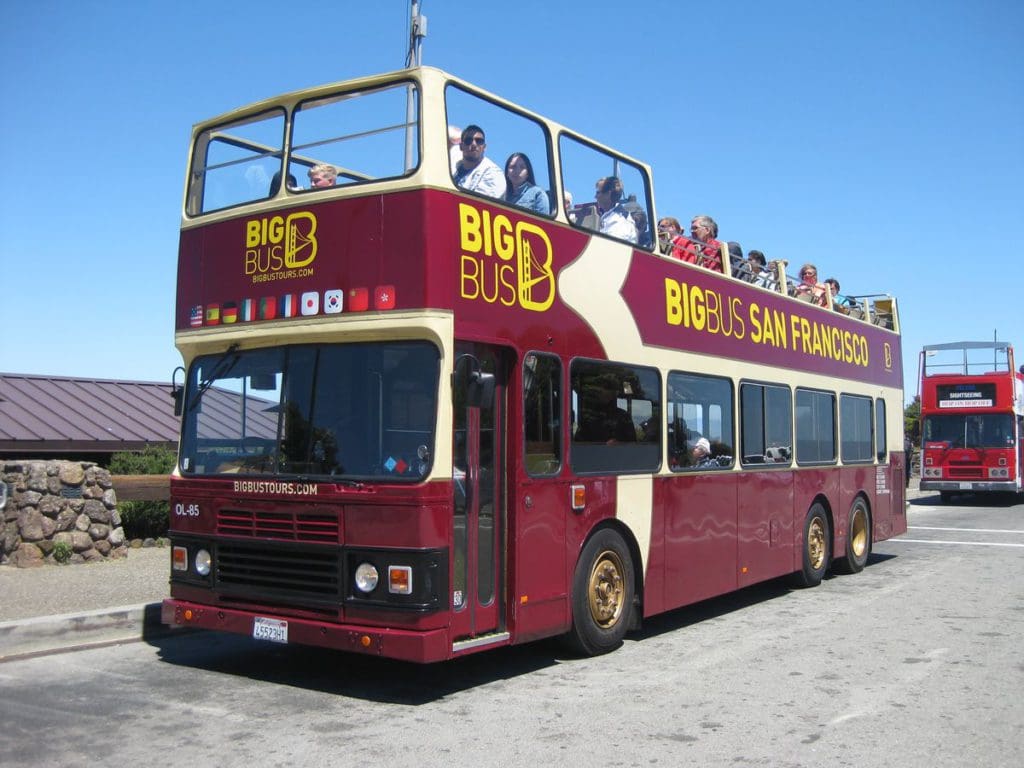 Want to explore San Francisco at your own pace without walking? You'll love a hop-on, hop-off bus tour! With multiple attractions in a short period, this is a great excursion for multi-generational families or those with limited time. Kids can meet sea lions at Pier 39, cross the famous Golden Gate Bridge, or visit Alcatraz Island. Some buses even take families through Haight Ashbury, home of San Francisco's historic hippie population! You'll get a good overview of the city and children can experience all sights, smells, and sounds of San Francisco without tiring their tiny legs. You can also get two different routes for your interests and headsets so you can hear the commentary in many languages.
Viator also offers a Big Bus San Francisco Hop-on Hop-off Open Top Tour.
Other Tours To Explore San Francisco In Style
Looking for a more unique way to explore San Francisco? Here are some suggestions!
Best Things to Do in San Francisco with Kids
Now that you've discovered the best ways to see San Francisco with kids, here are the best things to do! Between educational experiences at museums, outdoor adventures, and a few sugar-filled stops, there's enough to pack your San Francisco family itinerary. Here are our favorite things to do in San Francisco with kids!
Tour Alcatraz Island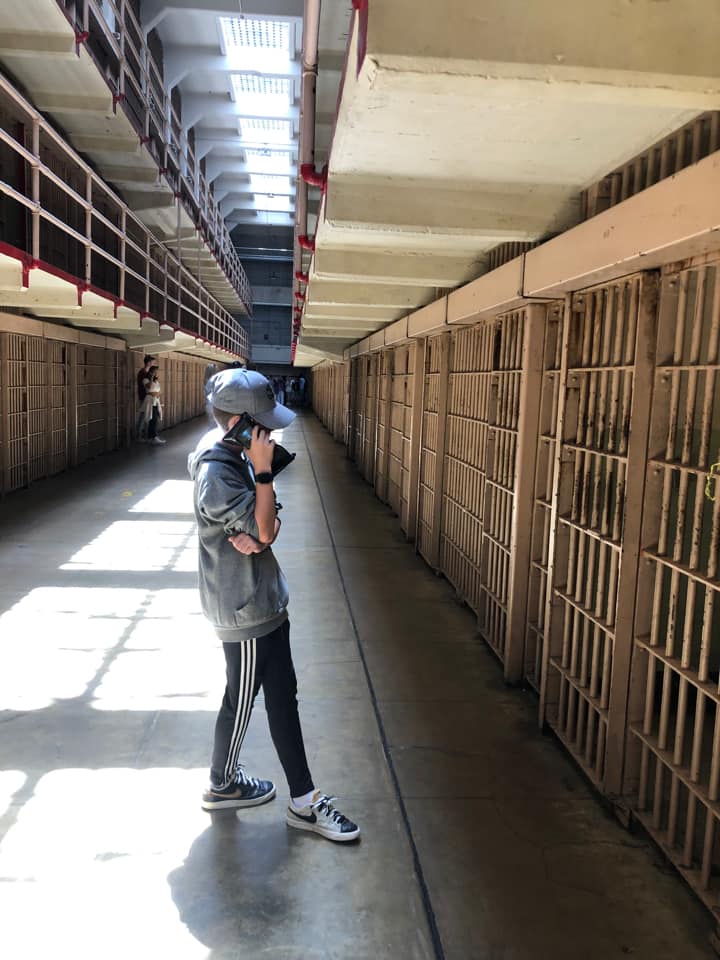 Alcatraz Island is a great place to visit with kids. Though it may not be suitable for smaller children, older ones interested in the history of San Francisco shouldn't miss this destination. Families can visit the complex and choose from a variety of tours, like Early Bird, Day, or Night, including an audio tour narrated by former inmates and prison guards.
Kids will love learning about the history of the island and seeing the cells where famous criminals were once held. There's also a beautiful view of the San Francisco skyline from the island. To see it up close, we suggest taking a boat ride with an official company like Alcatraz Cruises. Be sure to book your ticket to visit Alcatraz Island in advance, since spots fill up fast.
Indulge Your Sweet Tooth at Ghirardelli Square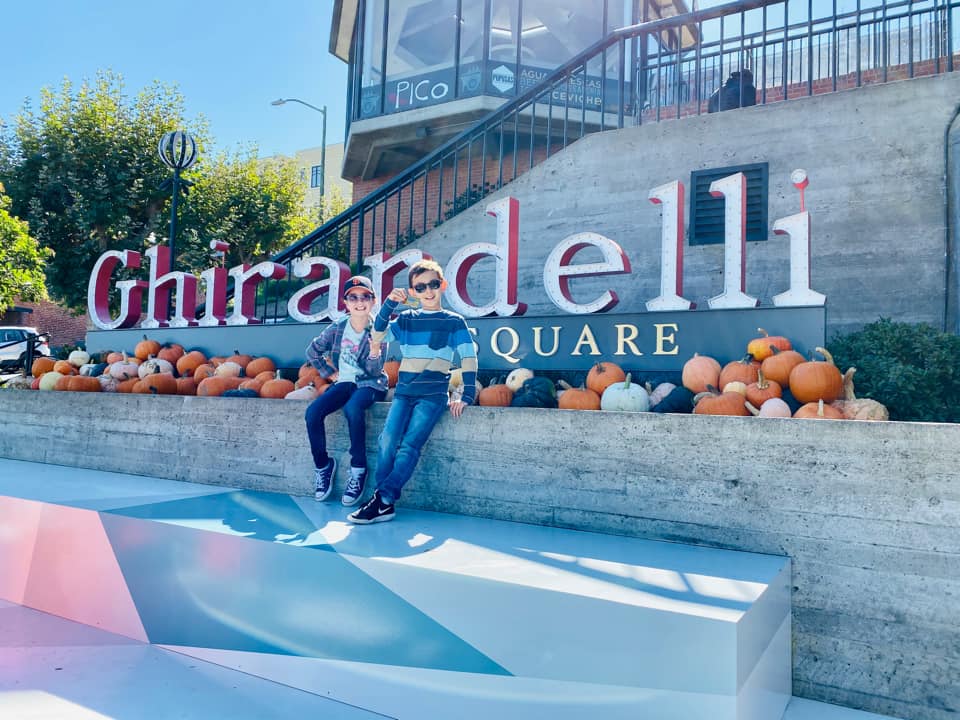 Chocolate lovers can't miss the chance to visit Ghirardelli Square in San Francisco's north end! Once home to an impressive chocolate factory, this quaint area offers families plenty to do, including visiting the famous Ghiradelli Chocolate Factory. Now a sprawling, three-story store, kids will love all the different flavors of chocolate they can try!
Other activities include taking a ride on the historic trolley car or getting ice cream or hot chocolate from one of the many local shops. (Some may even be handing out free chocolates when you walk in!) For a real treat, families can also indulge in an authentic hot fudge banana ice cream sundae from one of the vendors in Ghiradelli Square. They're enormous and perfect for sharing!
Explore Fisherman's Wharf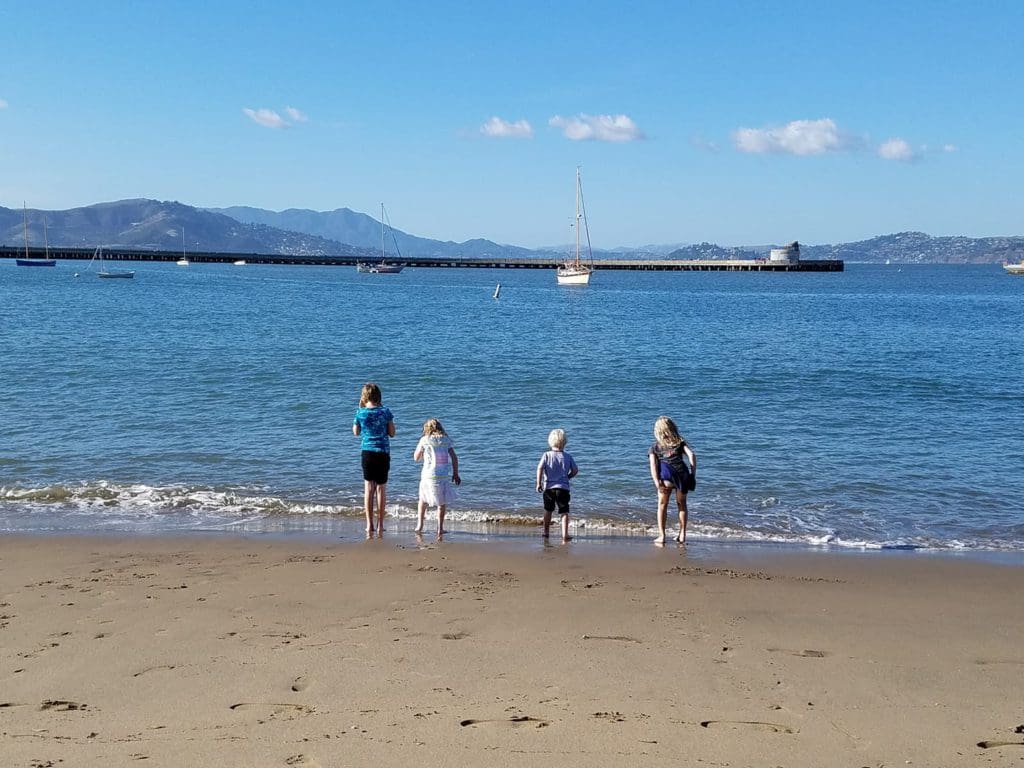 Visiting Fisherman's Wharf is surely one of the best things to do in San Francisco with kids in the summer! Filled with historic shops, restaurants, and tons to do with the entire family, this iconic tourist area embodies classic San Francisco. Though it's often very crowded and sometimes considered a "tourist trap," it's still a must-visit during a family vacation.
Kids will love exploring the various shops and trying some traditional market fare, like a clam chowder bowl. They can also watch the fishermen working, see the boats coming in and out of the harbor, and watch sea lions splash at Pier 39. There are also a few museums in Fisherman's Wharf that kids will enjoy, including The Ripley's Believe It or Not Museum. Since the area is flat, it's also a great place to bike!
Visit a Family-Friendly Museum
If you're wondering what to do in San Francisco with kids, we have you covered with a few family-friendly museums. San Francisco has many fantastic museums for kids, whether your little ones love science, art, or vintage games. Here are some more of our favorite things to do in San Francisco with kids, including some free options!
Musée Mécanique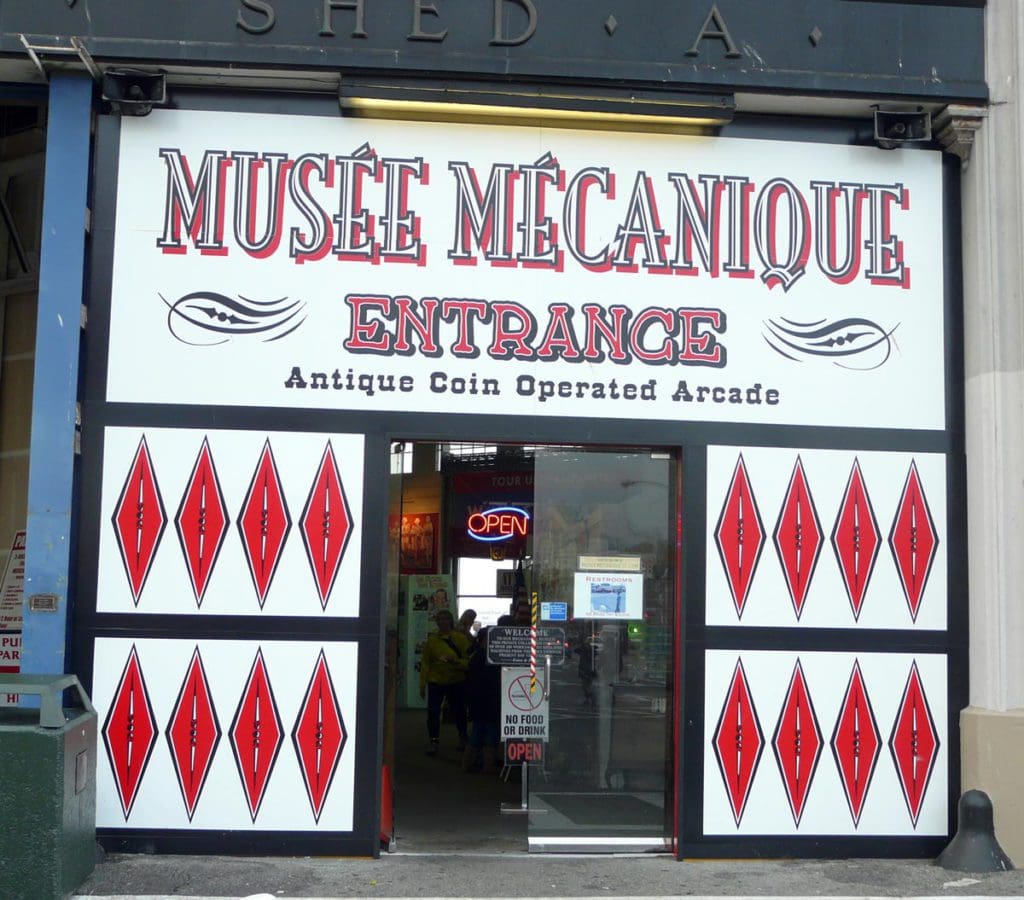 Musée Mécanique is a totally fun place to take kids during your family vacation to San Francisco this summer! Located near the buzzing tourist area of Fisherman's Wharf, this unique museum is full of vintage arcade games and mechanical musical instruments. It offers parents a trip down memory lane and kids a chance to spot cool knick-knacks, so it's a wonderful place to spend an afternoon.
Everything is mechanical, and most items are still in working condition, so kids can play arcade games from the 1980s and carnival games from the 1930s and then decide which they liked best. Children will love trying out the old-fashioned games and watching the musical instruments play! Admission is free, but remember to bring some coins.
The San Francisco Cable Car Museum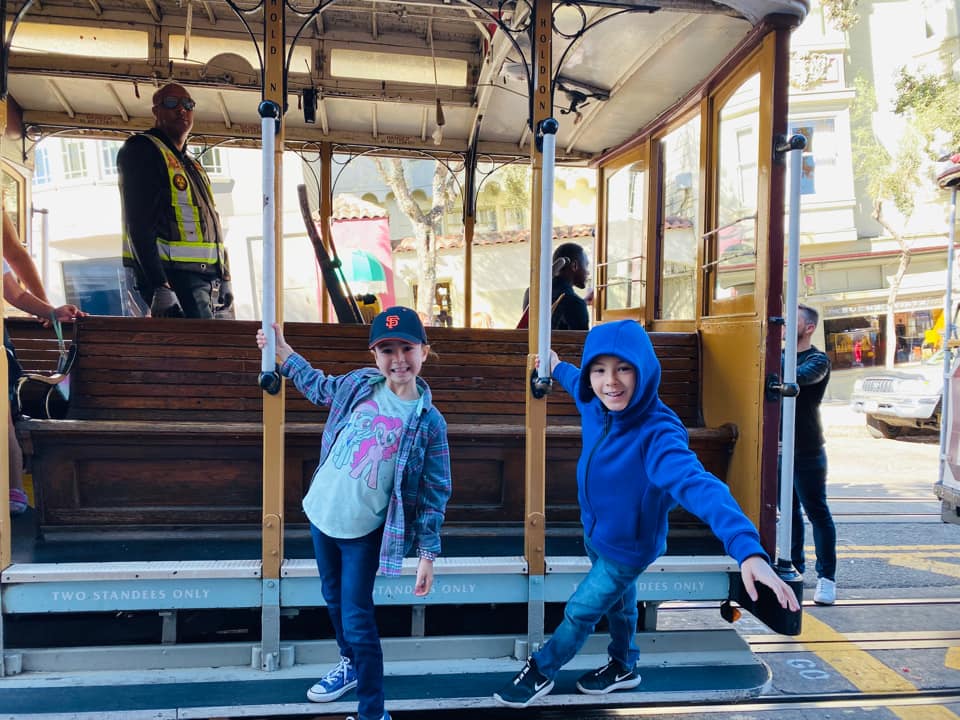 What better place to learn more about San Francisco's iconic cable cars than the San Francisco Cable Car Museum? As one of the best free things to do in San Francisco with kids, it's located in the Nob Hill neighborhood and is a great place to visit this summer. Kids will love learning all about how cable cars work, from the inventors to builders and different models dating back to 1873.
Interactive displays and authentic photographs will get kids excited about their visit, and the museum even has multiple replica parts. They'll love seeing these historic cable cars up close! Once you're done visiting the museum, stop by the gift shop to take home a memento.
Exploratorium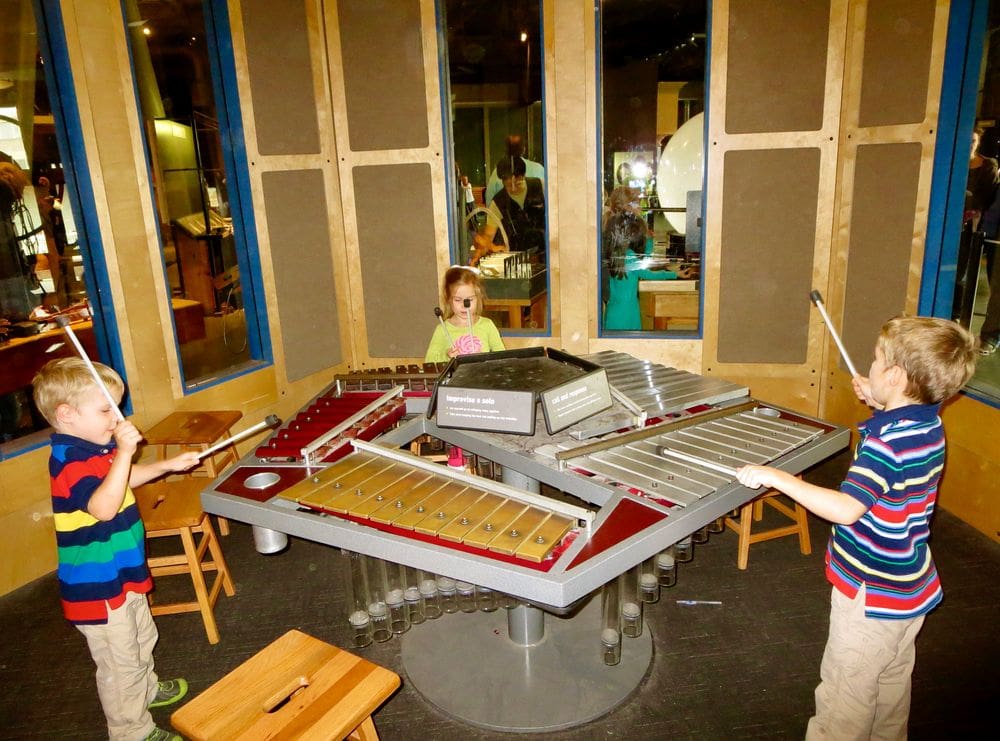 Let kids challenge their imagination at the Exploratorium! Located at Pier 15, this technology, art, and science museum features over 650 interactive exhibits for all ages to enjoy. Subjects include scientific topics such as gravity, black sand, electricity and magnetic fields, and color theory. Kids will love the chance to try hands-on activities and learn about their favorite subjects, from creating their own music with instruments to experimenting with optical illusions. There's even a chance to see how a tornado works! Inquisitive kids can easily spend hours here exploring, so it's a perfect rainy day or indoor activity too. Lines can get pretty hectic on the weekend, however, so we suggest stopping by during the week if you can.
Buy Exploratorium General Admission Ticket
Children's Creativity Museum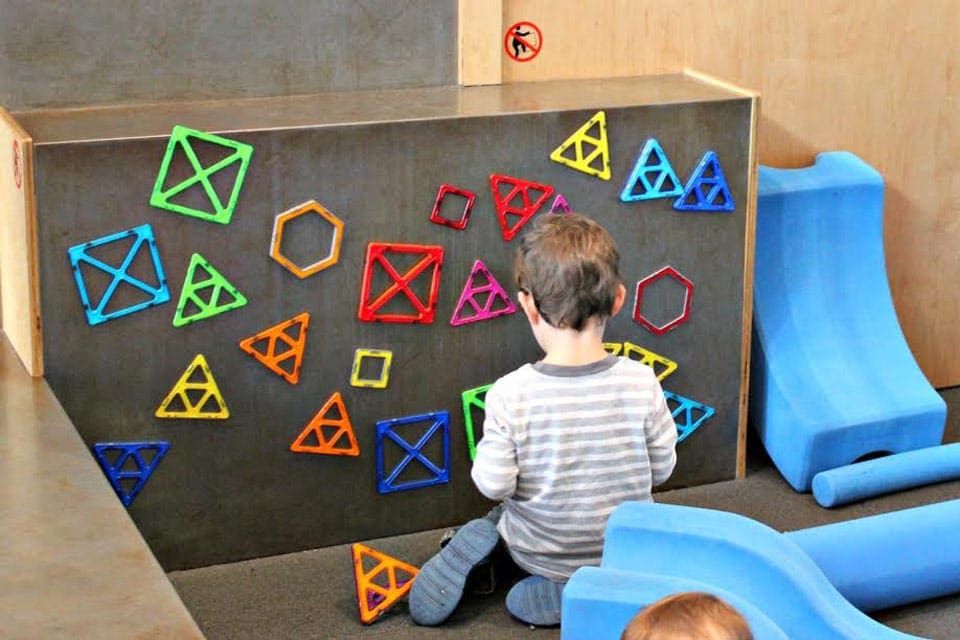 Encourage your child's inner artist at the Children's Creativity Museum! Parents wondering what to do in San Francisco with small kids are in luck since this interactive museum in Yerba Buena Gardens caters to kids between two and twelve. Hands-on exhibits let kids think outside of the box, like the Sound Studio, where they can experiment with making music.
Or, the Innovation Lab, where kids can design their own inventions. Children who love watching stories come to life can visit the Animation Lab, where kids can learn about stop-motion animation and make their own movies! And, if parents need a break, there's a cafe on-site where they can relax and grab a bite to eat. Plus, a playground and carousel right outside the museum!
The Walt Disney Family Museum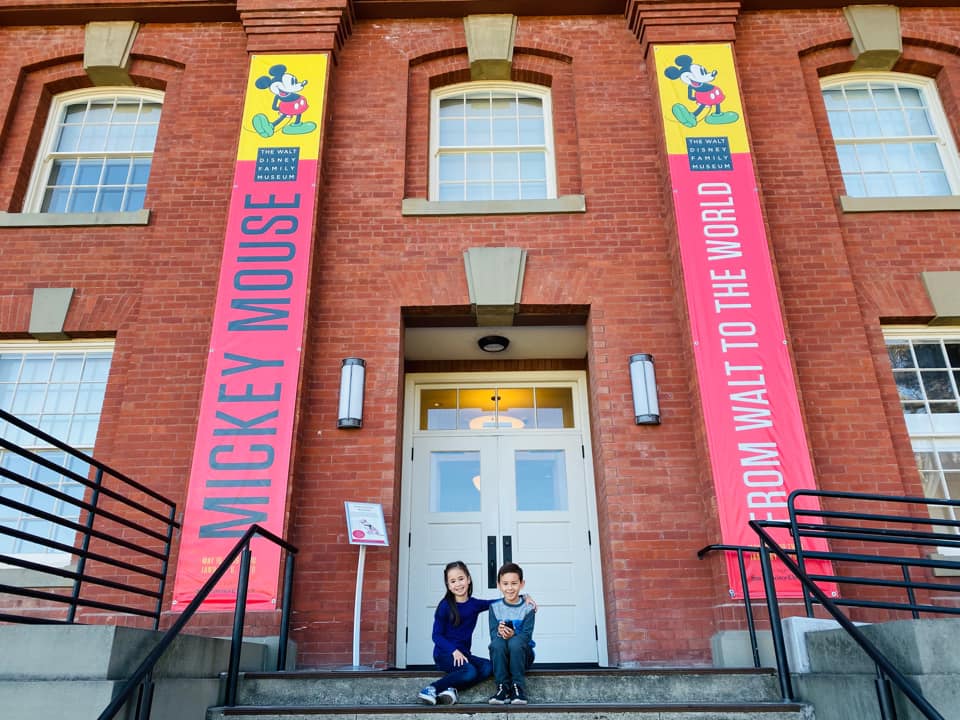 For Disney fans vacationing in San Francisco, The Walt Disney Family Museum is a must-visit attraction! Learn all about the life, work, and legacy of Walt Disney at this beautiful property in Presidio. Families can see memorabilia from Walt Disney's life, including his awards, preliminary sketches, and private letters.
Children will especially love the interactive exhibits, where they can learn more about animation and even make their own short films. Rotating exhibits also appeal to fans of all ages, like the current show about the making of the Jungle Book. On certain days, however, the museum also hosts talks and screenings of iconic Disney movies, like Hocus Pocus. No wonder this is one of the best things to do with kids in San Francisco!
Buy The Walt Disney Family Museum Here.
California Academy of Sciences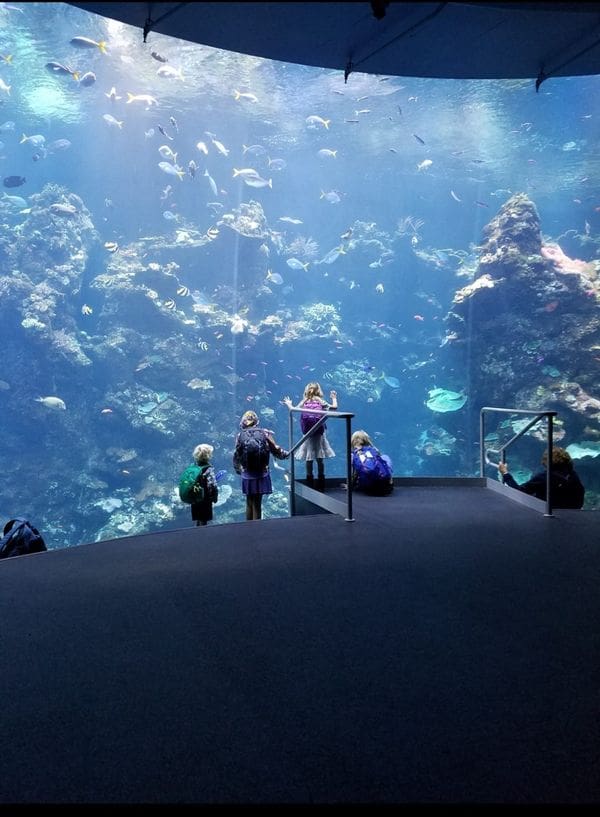 Experience one of the biggest natural history museums in the world when you visit the California Academy of Sciences! With its convenient location in Golden Gate Park, this is a fantastic place to hang out with kids in the summer. In fact, it has an aquarium, planetarium, and natural history museum under one roof, so you'll spend at least a few hours here. Interactive exhibits teach them all about animals and plants, including kid favorites like snakes and lizards. Kids can step into a four-story rainforest, home to free-flying birds, butterflies, and other insects, as well as come face-to-face with the bioluminescent depths of the ocean floor. Even adults will enjoy the hourly show put on at the Planetarium, where the whole family can learn about the solar system and its wonders.
Buy California Academy of Sciences General Admissions now!
Bay Area Discovery Museum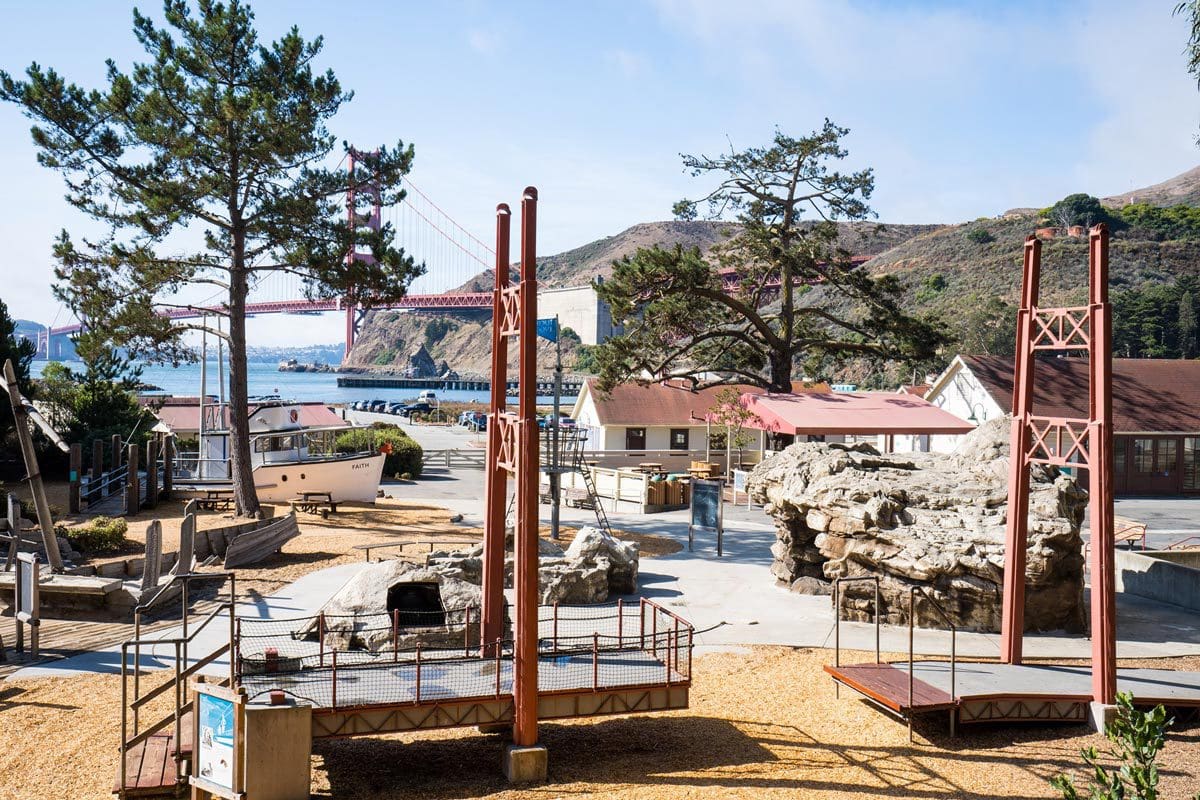 Kids can let their imaginations run wild at the Bay Area Discovery Center! Located in Sausalito, right across the Golden Gate Bridge, this educational museum and children's center features an interactive indoor and outdoor design, alongside a ton of fun hands-on exhibits for kids to challenge their creativity. Rambunctious kids will love running, playing, and climbing through the three treehouses located on the property. Meanwhile, curious kids can visit the "How Things Work" section to learn more about gravity, electricity, and more! Creative kids will have a blast while woodworking in the woodshop or visiting the "Try It" Studio. Don't forget to head dig for treasure on the beach or climb the giant ship and observation tower!
Stroll Down Lombard Street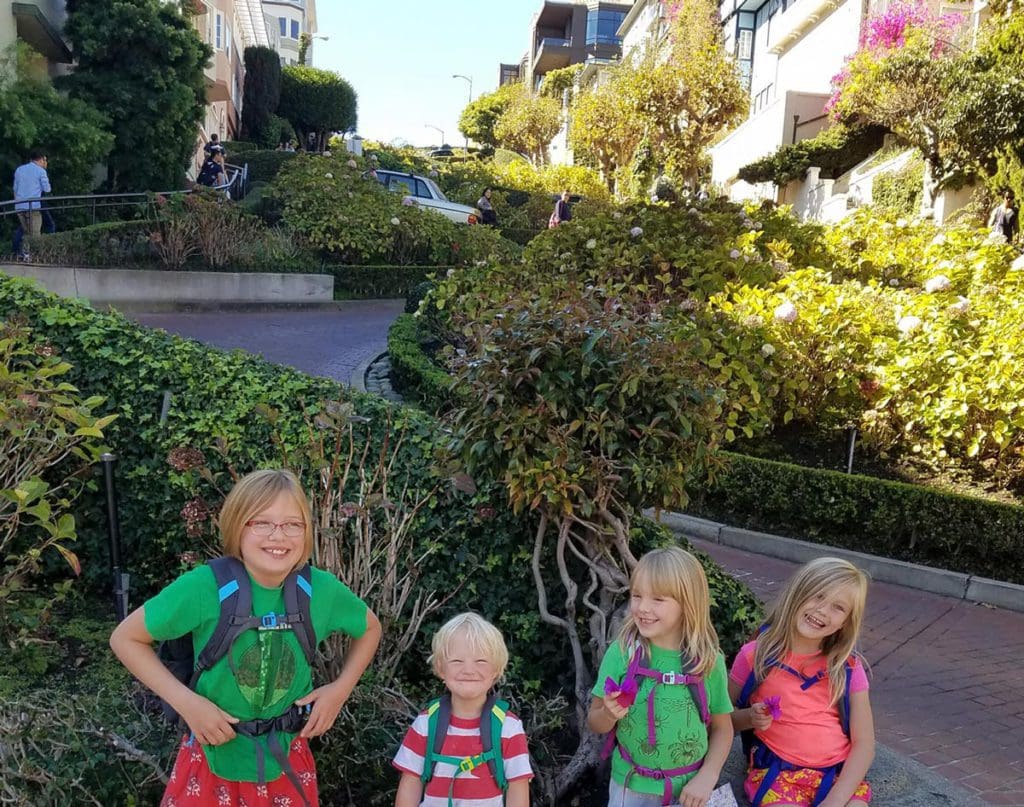 Lombard Street is a must-see when visiting San Francisco with kids. This world-famous street is known for its winding, zig-zag path, attracting tourists with "crooked" roads, steep hills, and sharp turns. All ages will be amazed by its cute Victorian houses, and it's a great place to take some fun photos. If you go in the spring, you'll be in for a real treat, as multicolored flowers begin to bloom along the street!
Families can explore by foot or take the car – the former will give you a chance to get up close. However, if you drive, you'll feel like you're on a rollercoaster with all the bumps and turns! Either way, you shouldn't miss this iconic San Francisco destination, as it's one of the best free things to do in San Francisco with kids!
Hike the Lands' End Trail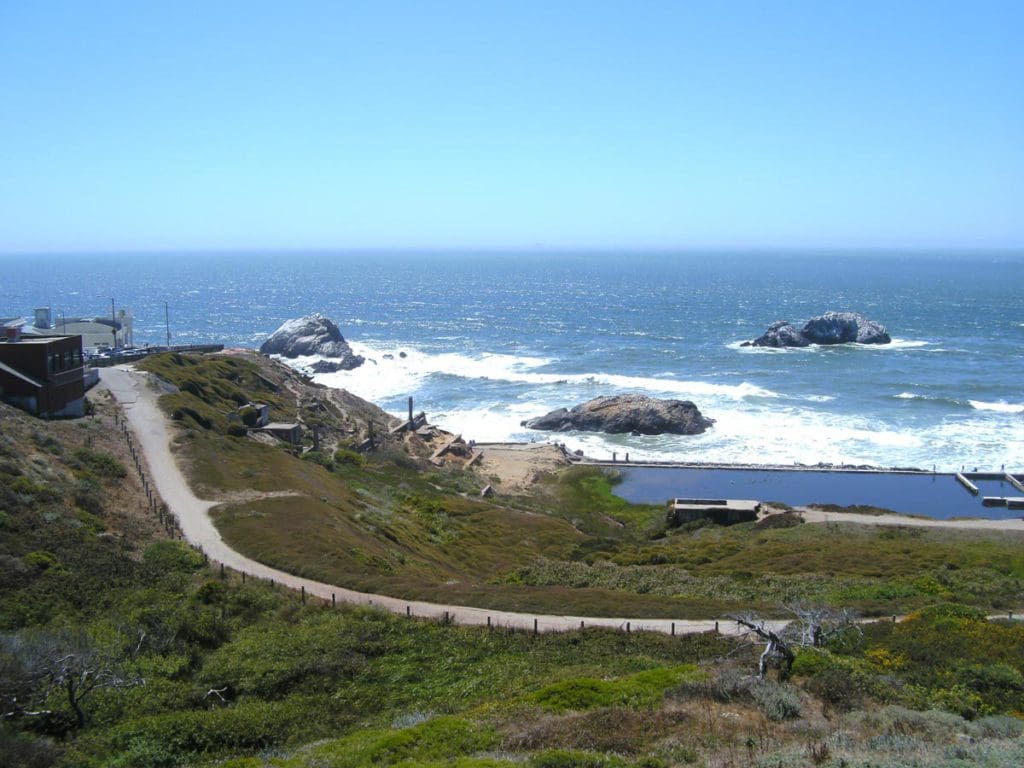 Outdoorsy families can't miss a chance to stroll the Lands' End Trail! Stretching across northwestern San Francisco, this curving path provides stunning views of the Golden Gate Bridge, Alcatraz Island, and the San Francisco skyline. This 3.4-mile loop is considered moderately challenging, but it's still doable with kids and a great place to get some exercise.
Once the rockiest corner of the city, the area is filled with historic shipwrecks, old bathhouses, and lush labyrinths to discover as you hike. In the end, relax at the calm beach located at the bottom of the path and watch the waves hit the shore. Or, take the bus to nearby Presidio for gorgeous views and a selection of food trucks! No matter how you explore, this is certainly one of the best things to do with kids in San Francisco.
Soak Up the Sun at Baker Beach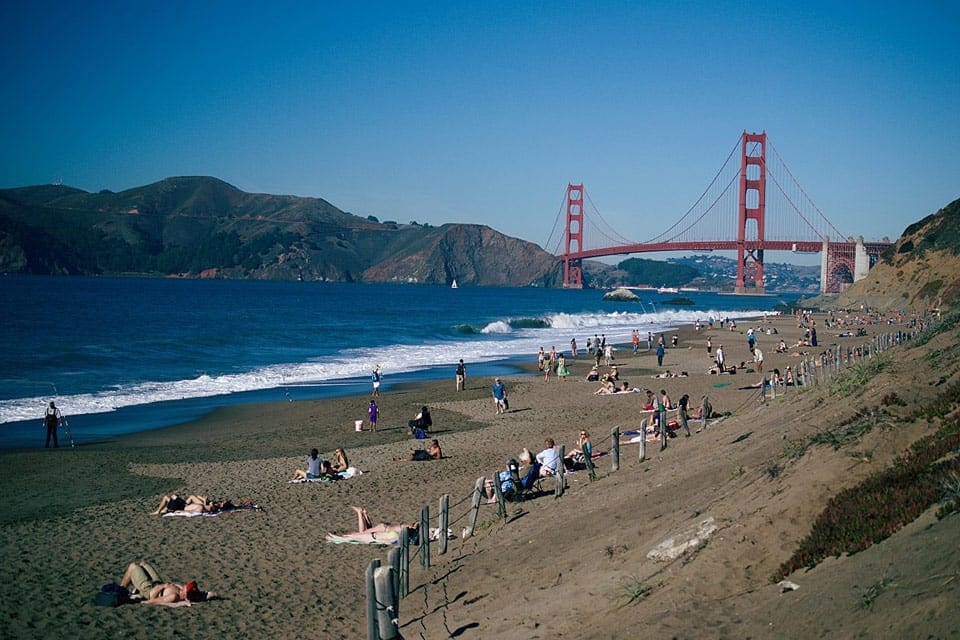 Baker Beach is one of the best beaches in San Francisco to visit with kids this summer! Once a Spanish military base, this breathtaking stretch of shoreline is the second biggest in the city, providing stunning views of the Golden Gate Bridge and the Marin Headlands. This is a wonderful place for kids to swim, sunbathe, or put their toes in the sand as they listen to the calm ocean breeze and occasionally spot wildlife. Since there are plenty of picnic tables and BBQ pits, it's easy to make a day out of it too. However, Baker Beach is super popular, so we suggest getting there in the morning to grab a good spot. Plus, it's also dog-friendly, so your furry friend can come along too!
Play a Game at Yerba Buena Ice Skating and Bowling Center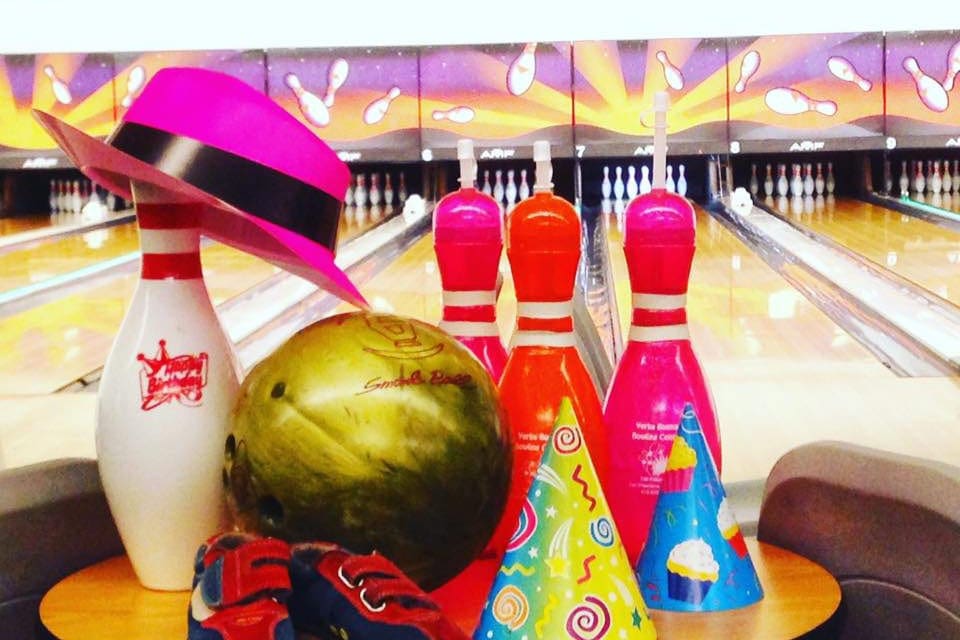 One of the most fun things to do in San Francisco with kids this summer is to visit the Yerba Buena Ice Skating and Bowling Center! This two-for-one excursion is open year-round, but is especially popular during the summer. Kids can skate, bowl, and cool off at the same time! Firstly, little ones will love the ice skating rink, which opens in the morning and often has a schedule of daily activities. (Freestyle skating classes are also available.)
Then, kids can make their way to the bowling alley to play a friendly game! (It's open on a per-lane basis.) There's also an arcade for little ones to enjoy, plus a cafe for adults. On weekends, the alley is transformed into an "Ultra Bowl" party, featuring enhanced music and glittering lights!
Go Jumping at House of Air Trampoline Park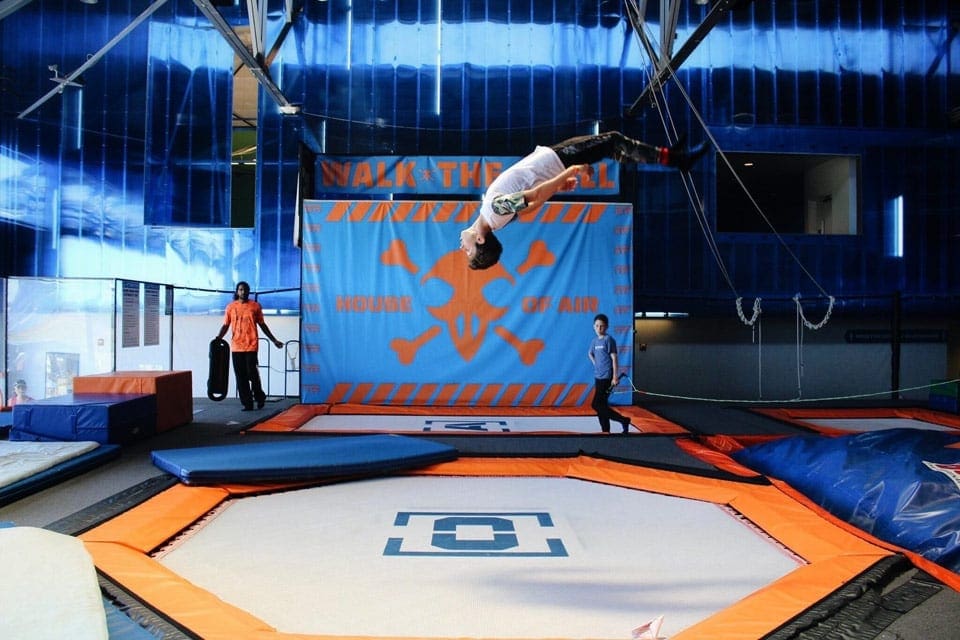 If you're looking for a totally fun activity to do with your kids this summer, look no further than the House of Air Trampoline Park in San Francisco! With over 8,000 square feet of trampolines, this place is packed with adrenaline-pumping activities to keep the whole family entertained. Kids three and older will be able to jump here, but they'll be separated from the older kids. The park has two sections: "The Fort" for children three to six years old; and "The Matrix" and "The Colosseum" for those seven and older. In addition to jumping, there's also a foam pit, a dodgeball court, and zip lines! Then, when you want to take a break, visit the on-site cafe for a coffee or snack. Remember to arrive a little early when you want to jump, since you'll have to sign a liability waiver.
Enjoy an Animal Encounter
If you're wondering what to do in San Francisco with kids, an animal encounter may fit the bill! San Francisco is filled with interesting wildlife and marine life. If your kids are animal lovers, don't miss these best things to do in San Francisco with kids this summer.
Aquarium of the Bay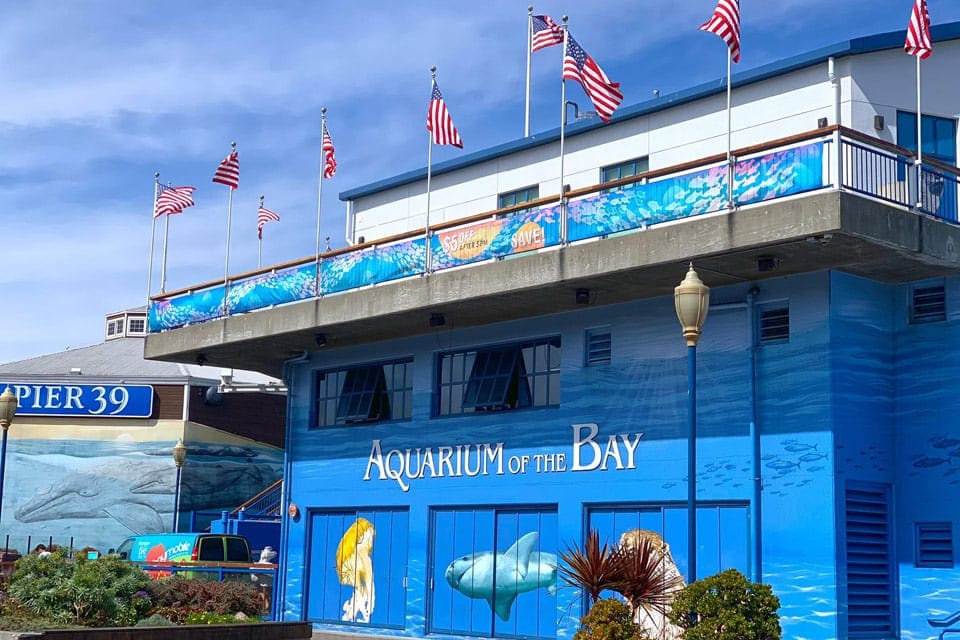 Looking for somewhere to take kids in San Francisco this summer? Visit Aquarium of the Bay! Located at the edge of Pier 39, this family-friendly destination is home to more than 20,000 marine animals. Kids will love seeing all the different fish and other sea creatures, between river otters, seahorses, stingrays, and sharks. There are plenty of knowledgeable naturalists on standby in case you have any questions too. Stop by "Go With The Flow," an ambient jellyfish tank, then make your way to the Touch the Bay section. Touch pools with anemones, starfish, stingrays, small sharks, and eother creatures are sure to impress children! Since it's located on Pier 39, families can explore nearby shops and restaurants afterward.
Tickets for Aquarium of the Bay are available here to purchase before your trip!
San Francisco Zoo & Gardens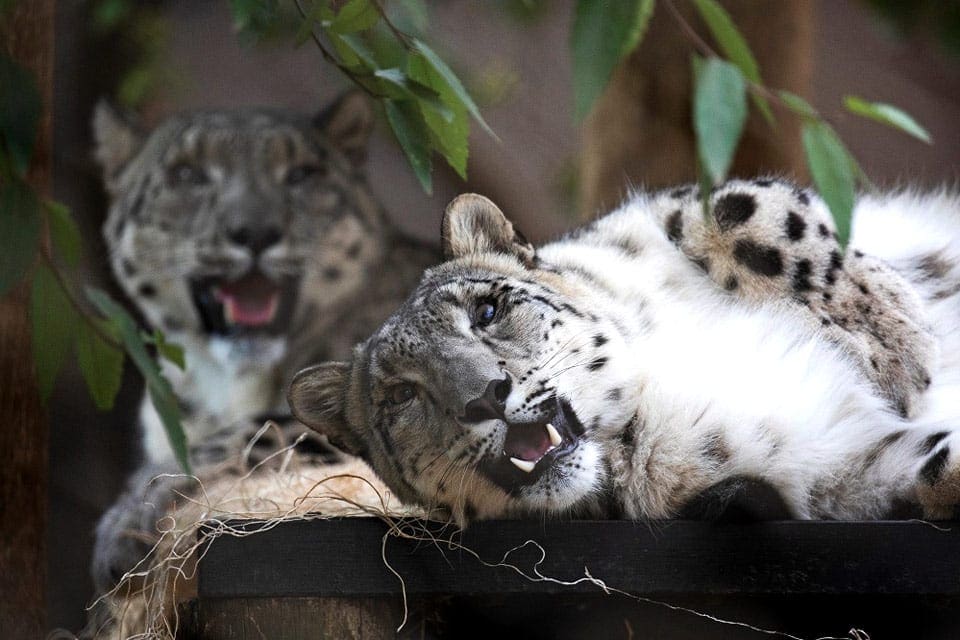 If your kids are into animals, they'll love the San Francisco Zoo & Gardens. As one of the best things to do in San Francisco with kids, this urban oasis is nestled in the city, adjacent to the Pacific Ocean. Make your way through the grounds to explore different animal exhibits interspersed throughout tranquil gardens. Children can spot amazing creatures like rhinos, penguins, and giraffes up close! There are also more exotic animals, like peacocks, African lions, and red pandas.
Certainly, kids will have a blast on the playground and can also pet the animals in the Family Farm. If you have time to spare, you can also watch the animals being fed. Plus, when little legs are tired of walking, there's a miniature steam train that circles the property for a few laps (kids will be amazed to learn it's almost 120 years old!).
Buy San Francisco Zoo & Gardens tickets before you travel and avoid standing in line!
Book a Fire Engine Tour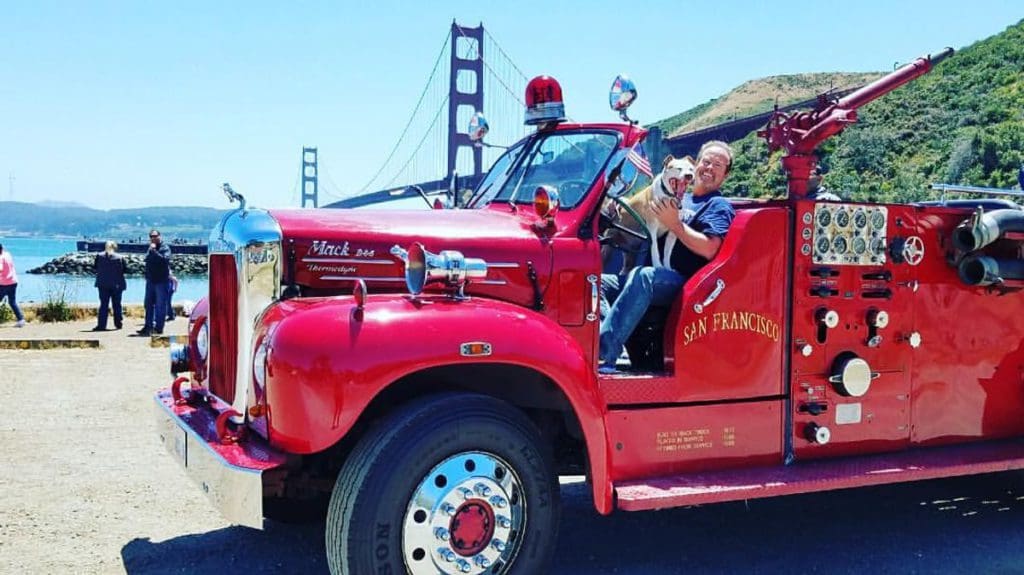 Kids will love seeing San Francisco from the back of a fire truck! With San Francisco Fire Engine Tours and Adventures, you can learn all about the city's many amazing historical landmarks and sites on a vintage fire engine. An experienced guide will take you past sights like the Golden Gate Bridge, Fisherman's Wharf, and the Marin Headlands.
Meanwhile, you'll hear tales of the city's fire department and how it shaped San Francisco. This is a great way to keep little kids engaged in a tour when they wouldn't be otherwise; plus, it's a super unique way to see the sights. Kids also have the chance to get dressed up in authentic fire gear, making the experience all the more memorable!
Spend a Sunny Day at a Park or Garden
San Francisco has countless playgrounds, parks, and green spaces for kids to play and roam around in. As a plus, many are beautiful with scenic views! Here are some of our favorites.
Golden Gate Park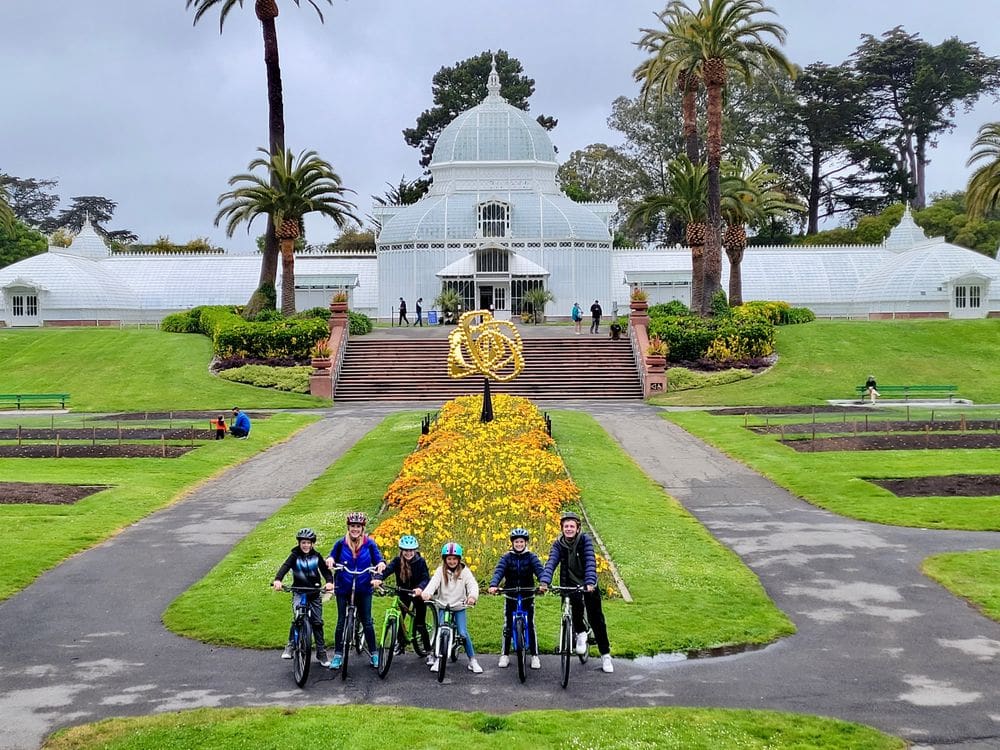 Golden Gate Park is a must when visiting San Francisco in the summer with kids. Overlooking its namesake, the Golden Gate Bridge, this iconic destination has amazing views of the bridge and other surrounding landmarks. It's also home to attractions like the San Francisco Zoo, the California Academy of Sciences, and Stow Lake. In the summer, families can find a nice shady spot along the lake to watch boats go by or feed geese. Rent a rowboat or paddleboat with kids and it'll be hard to believe you're in the middle of crowded San Francisco! Golden Gate Park is also a great place to go for a peaceful stroll, hike, or bike ride. Relax, bring a picnic, or head to the playground to let kids burn some energy. There's even a giant Jenga they'll love and a carousel!
In addition, one of the best free things to do in San Francisco with kids is head up to the observatory tower at the top of the DeYoung Museum in Golden Gate Park. It offers incredible views of the entire city!
Japanese Tea Garden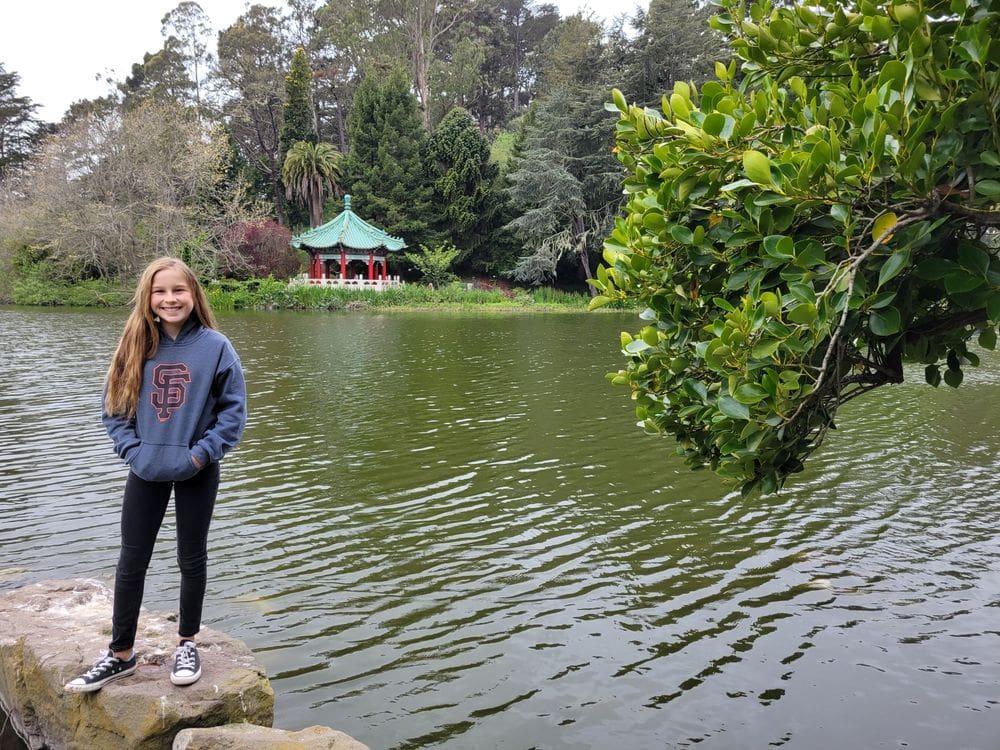 Families looking for a peaceful day in San Francisco will love the Japanese Tea Garden. After all, it's one of the best things to do with kids in San Francisco! Since it's located in Golden Gate Park, it's also an easy addition to any San Francisco family itinerary. This quaint, verdant garden is filled with lovely trees, flowers, and ponds, which families can enjoy as they walk the winding paths. What a wonderfully zen place to reflect on your vacation and let kids wander around! You can also buy some delicious tea from the tea house on-site. It provides a great view of the Golden Gate Bridge and also has tasty snacks, like mochi.
Koret Playground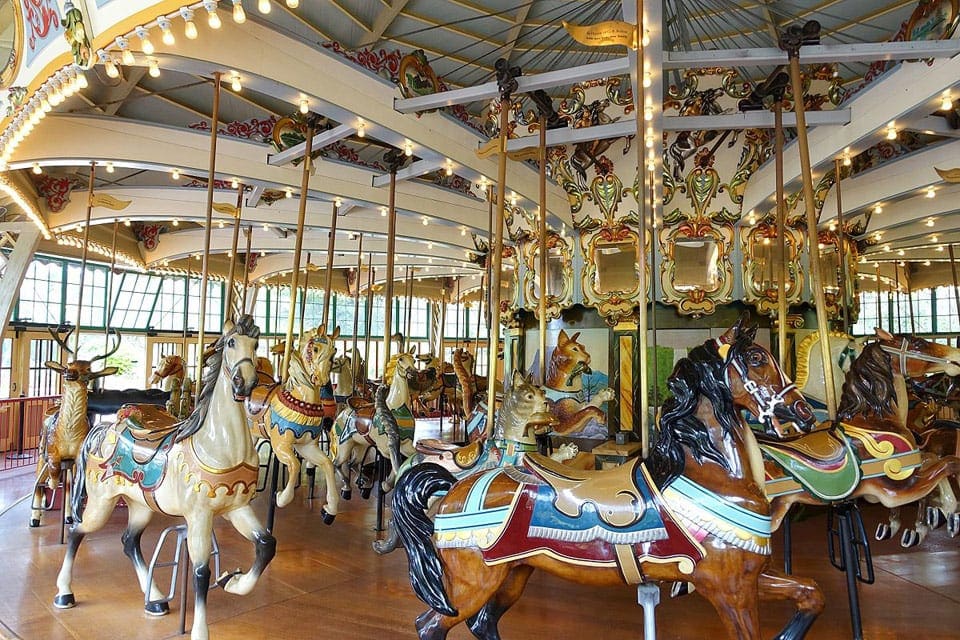 Kids looking for somewhere to relax in Golden Gate Park will love Koret Playground. As one of the best free things to do in San Francisco with kids, it's open from dawn until dusk and wonderful for spending time together in the summer. There are a variety of play structures for children to enjoy, including some cool slides. In addition, there's also a sandpit, swings, and a water spray area for kids to cool off on a hot day. Plus, a nearby carousel for them to ride!
Mission Dolores Park Playground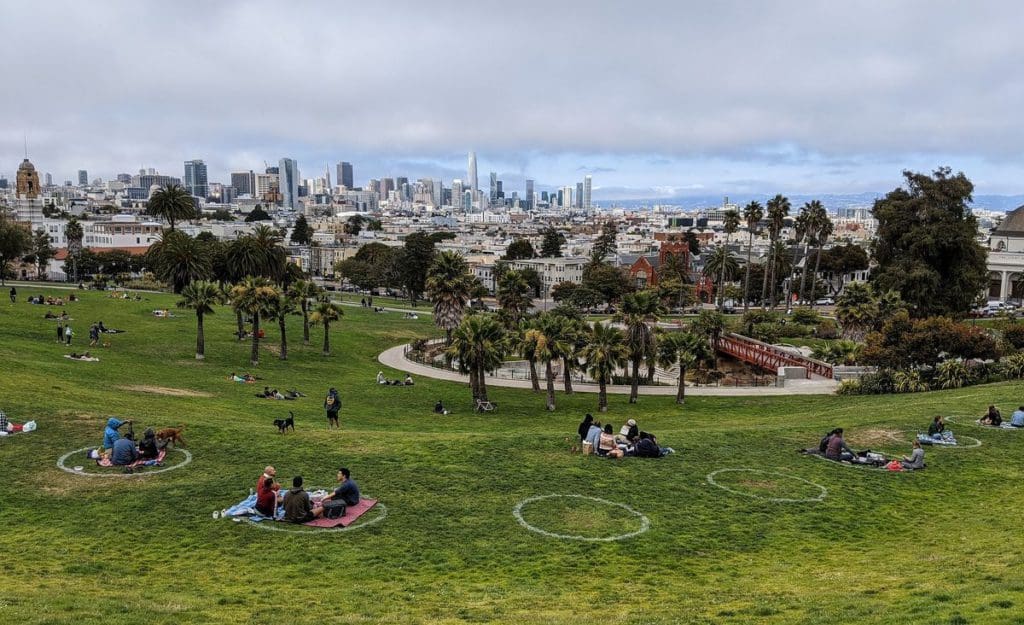 After a long day of exploring San Francisco, retreat to Mission Dolores Park with your kids! Here, you'll find the kid-favorite Helen Diller Playground, a wonderful place for kids to burn some energy on a sunny day. (It's surrounded by trees, which provide plenty of shade from the heat.) The playground has a variety of equipment for kids to play on, including slides, swings, and monkey bars. There's also a sandpit where kids can play and build sandcastles. Mission Dolores Park is also a short walk from several restaurants and cafes, making it a great place to spend the day with your family.
See the Painted Ladies at Alamo Square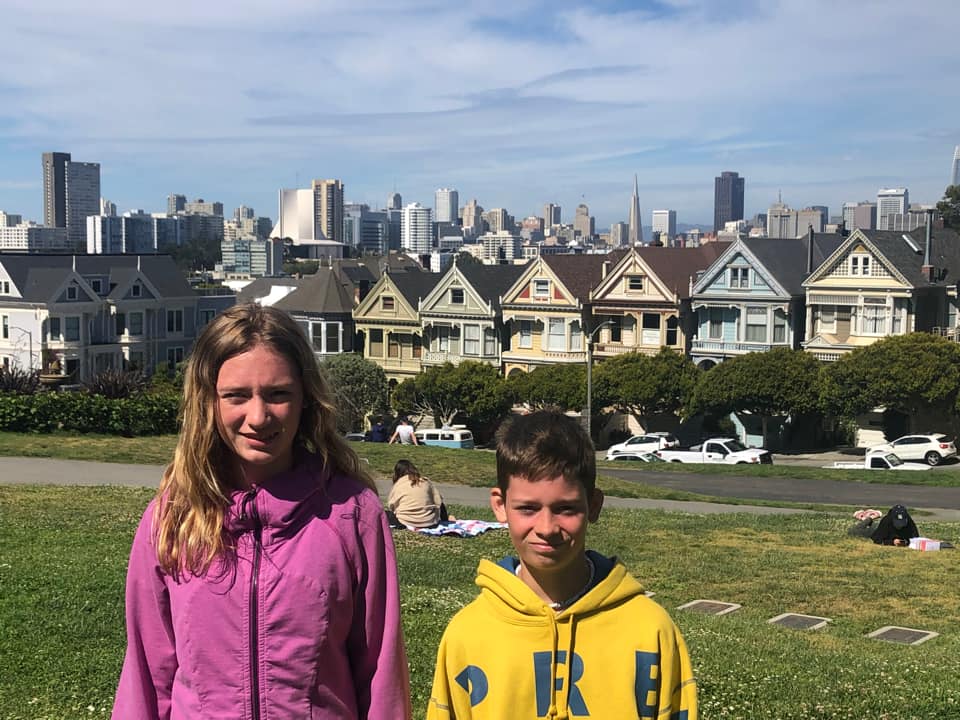 Travelers looking for a quiet afternoon shouldn't hesitate to visit Alamo Square. Located in San Francisco's Mission District, this area offers incredible views of the famous "Painted Ladies" of Postcard Row. Kids may recognize this famous hilltop lined with colorful Victorian houses from their favorite television shows like Full House!
It's a fantastic place to take a quintessential San Francisco picture, then explore for a little while. Kids will love all the different colors and designs! One of the best places to see the Painted Ladies is from Alamo Square Park, which also has a dual-level playground, basketball court, and swimming pool. There's also a picnic area where families can enjoy a meal together, walking trails, a big grassy lawn area, and a full tennis court!
Wander around Chinatown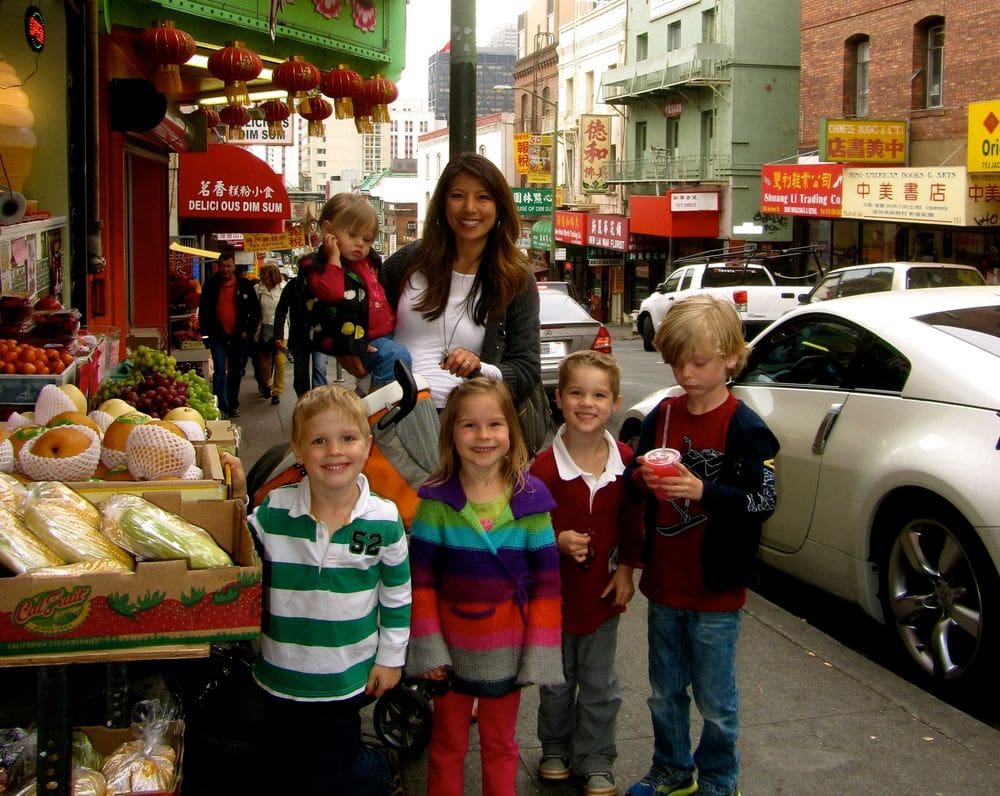 Why not take kids to San Francisco's Chinatown for a day of fun this summer? As one of the most popular destinations in the city (and one of the oldest Chinatowns in the U.S.), there are several ways to keep a family entertained while learning about another culture. For little ones who are creative, The Chinese Culture Center of San Francisco offers free art and craft classes for kids. SF's Chinatown Museum is also a great place to learn about the history and culture of the area. And, of course, no visit to Chinatown would be complete without trying some authentic Chinese food or dim sum. Kids can even watch fortune cookies being made at the Golden Gate Fortune Cookie Factory. You may even get some free samples!
Ride Bikes over Golden Gate Bridge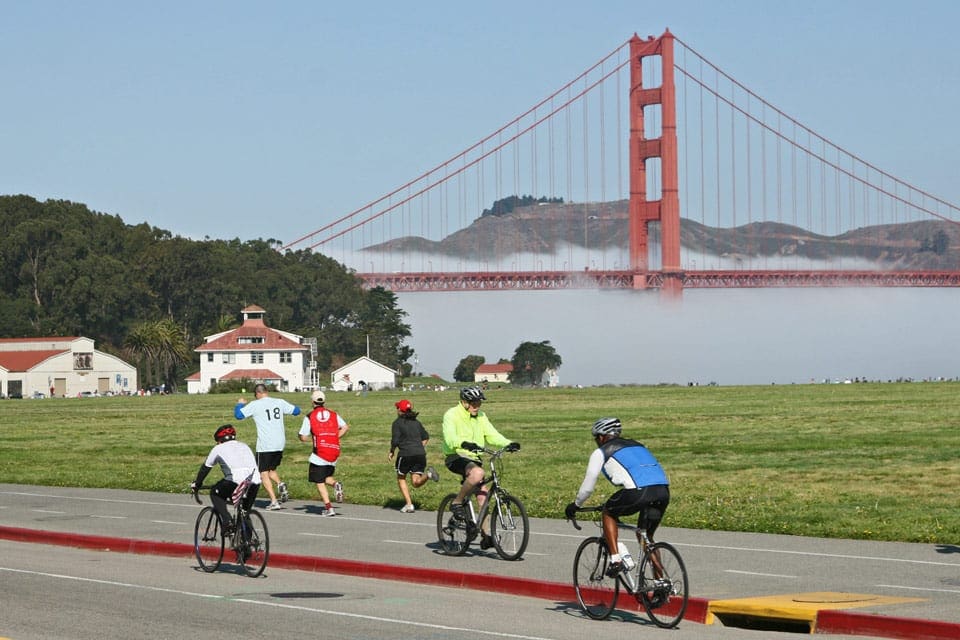 Nothing says San Francisco quite like crossing the Golden Gate Bridge! But, instead of walking, families can mix up their adventure by riding a bike. Not only is this a great way to get active and see San Francisco with kids, but the views from the bridge are amazing! Kids will love this fun and engaging way to explore the city, whether you do it solo or with an official tour. For families who want to skip an official tour, there are plenty of places to rent bikes in San Francisco. This includes companies such as Golden Gate Bridge Bike Rentals and San Francisco Bicycle Rentals.
Travel with Baby? Make your life easier and check BabyQuip for local stroller and car seat rentals.
Attend the Water Lantern Festival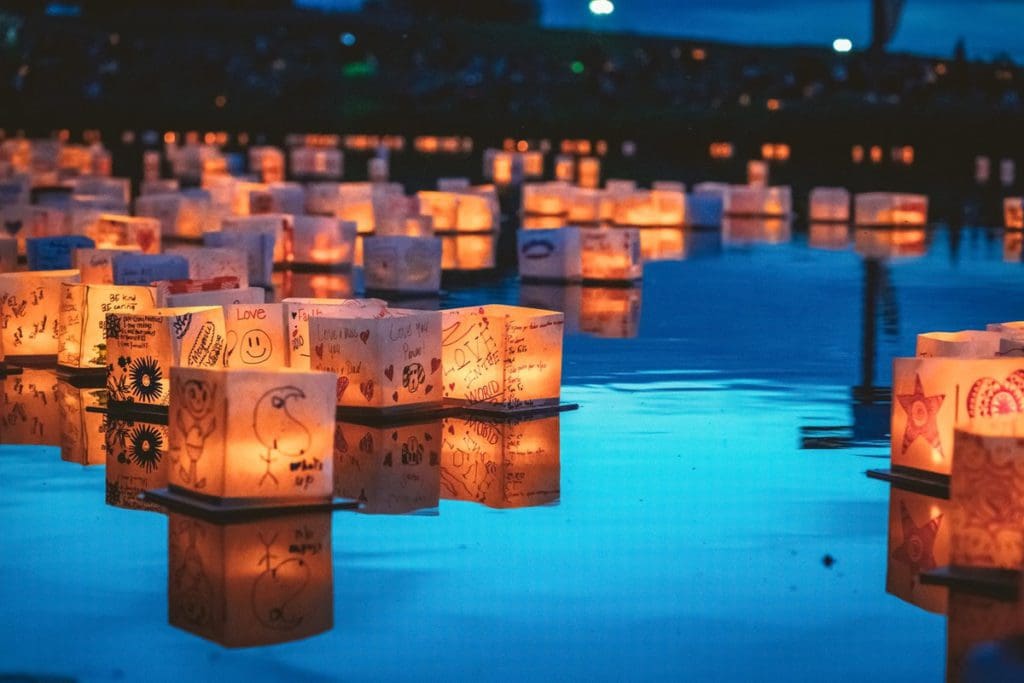 Those visiting San Francisco with kids in the fall will be delighted to attend one of the summer's best events. The Water Lantern Festival brings people together for a celebration of light and community! Make a wish and send it away on a floating lantern along with thousands of others at the festival, coming to the San Francisco area at Leo J. Ryan Park. The event will take place both on Saturday, October 7th and Sunday, October 8th(2023 event date). Then, you can also enjoy local food trucks, specialty vendors, and live music throughout the night. Tickets start at $26.98. Use coupon code "LANTERNLIGHT" for a discount at checkout!
Discover more family-friendly events in San Francisco here!
Head to Nearby Sausalito
Just across the Golden Gate Bridge is the quaint city of Sausalito, one of the best places to visit with kids in California this summer! Whether you want to hike, learn more about history, or get a scenic view, here are our favorite things to do as a family!
Muir Woods National Monument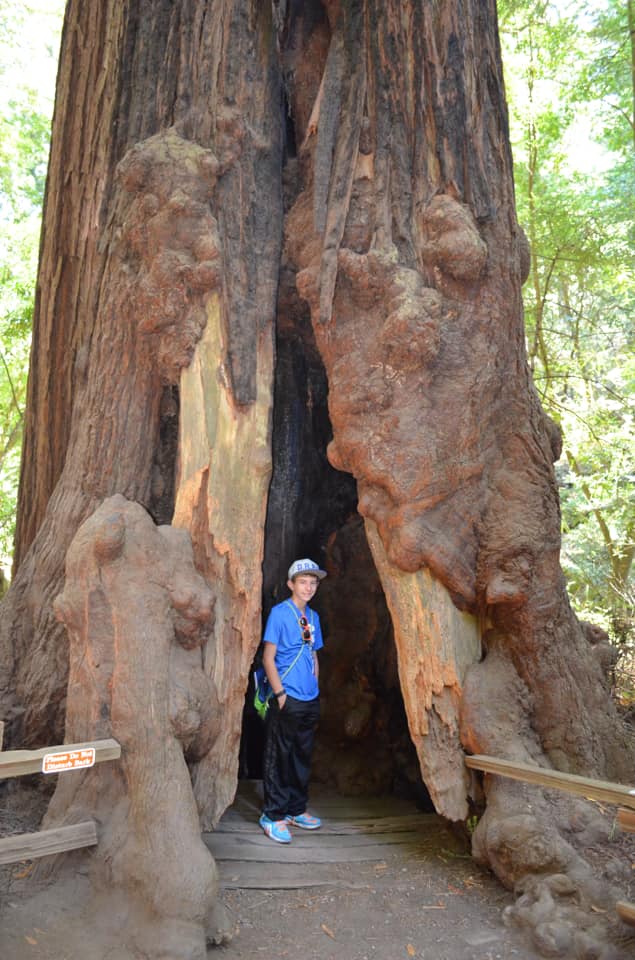 For a family hike just north of San Francisco in Sausalito, head to Muir Woods National Monument. Known for its towering redwood trees and various species of wildlife, which kids will love exploring, this natural preserve showcases several paths that wind along Cathedral Grove, Bohemian Grove, and Redwood Creek. It's available by reservation only, so remember to book ahead before you visit.
There are over 6 miles of trails, and most of them are easy, making them ideal for hiking with all ages or skill levels. There's a 1/2-hour loop that's popular with families, a longer 1-hour loop, and a 1 and 1/2 hour loop. Plus, families can also trek some longer hikes that extend into Mount Tamalpais State Park. Be sure to pack a picnic lunch to enjoy in one of the many picnic areas!
Muir Beach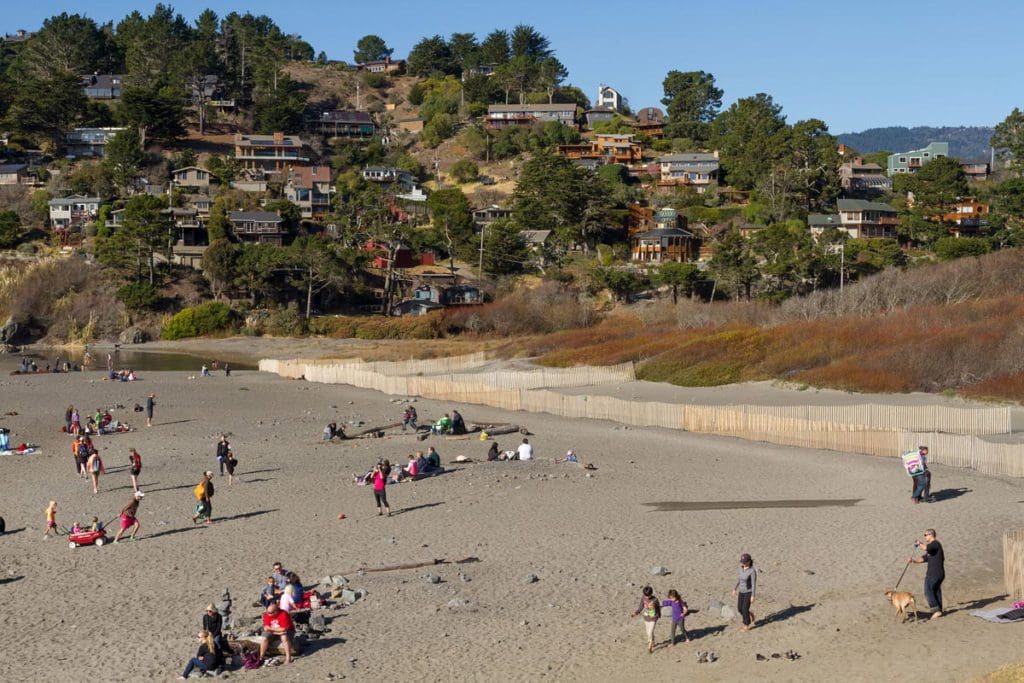 A few miles west of Muir Woods, families will find Muir Beach, a quiet beach, cove, and lagoon tucked into the coastline. This is a favorite spot among locals for hiking, scenic views, and spotting wildlife. For the best views over the beach, families can walk an easy and short path to the Muir Beach Overlook, a gorgeous spot to watch the sunset above the ocean. Or, for a more challenging hike, head up the Dias Ridge Trail for breathtaking panoramas over the Pacific Ocean and Marin coastline. Though the entire hike back to Muir Woods can be fairly challenging, you don't have to hike the whole thing. Muir Beach is also popular for its wildlife, especially at Redwood Creek. Kids can spot numerous birds, frogs, fish, and other types of animals throughout the wetlands and dune!
Point Bonita Lighthouse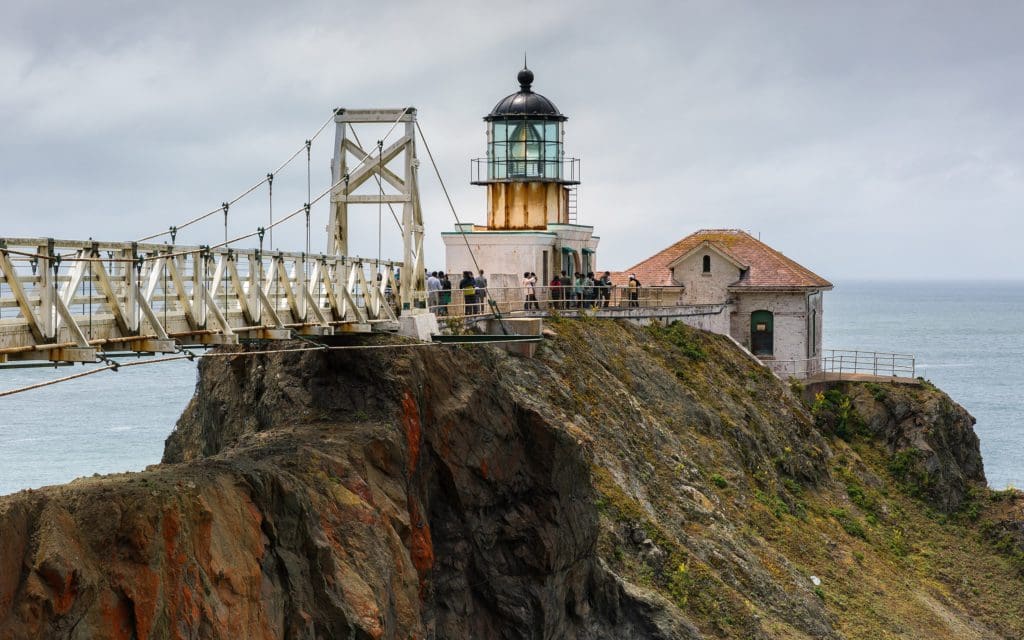 Point Bonita Lighthouse is another picturesque place to take kids this summer in Sausalito. Located in the Marin Headlands, the historic lighthouse offers stunning views of the Golden Gate Bridge and San Francisco. Kids will love exploring the grounds and learning about the history of the lighthouse, including how it's the only one in the U.S accessible by a suspension bridge! Battery Wallace, located near the Point Bonita trailhead, is also one of the most scenic picnic spots in the area, featuring tables and grills overlooking the Golden Gate Bridge. There's also a small beach nearby, though water conditions vary. The Point Bonita Lighthouse is open on Thursday through Monday from 9:30 am to 3:30 pm.
Spectacular 4-Day Itinerary for San Francisco with Kids
Where to Stay in San Francisco with Kids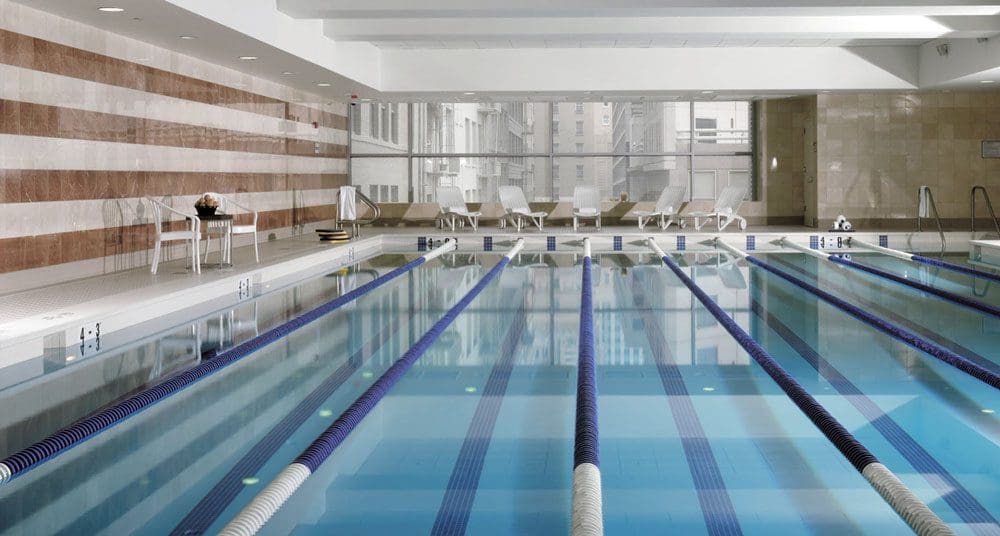 After you've decided what to do in San Francisco with kids, it's time to find a place to stay. There are plenty of fantastic family-friendly hotels in San Francisco, including options with pools. Book a stay at the Four Seasons San Francisco or the Hyatt Centric Fisherman's Wharf San Francisco. Large families also have lots of options, like The Westin St. Francis San Francisco on Union Square or Suites at Fisherman's Wharf. Other wonderful hotels in San Francisco for families include The Ritz-Carlton, San Francisco, Hotel Fairmont San Francisco, and Omni San Francisco Hotel.
For more hotel options, read our list of the ​​Best Family Hotels in San Francisco (With Great Options for Large Families & Pools)!
Interactive Map of San Francisco
Use this interactive map to search and find accommodations that meet your needs. Our location-based interactive map will provide travelers with the ideal accommodations for their stay, regardless of their budget. You can also book restaurant reservations directly from the map using Open Table. Find out what to do, restaurants, airports, and local activities.
Happy Travels!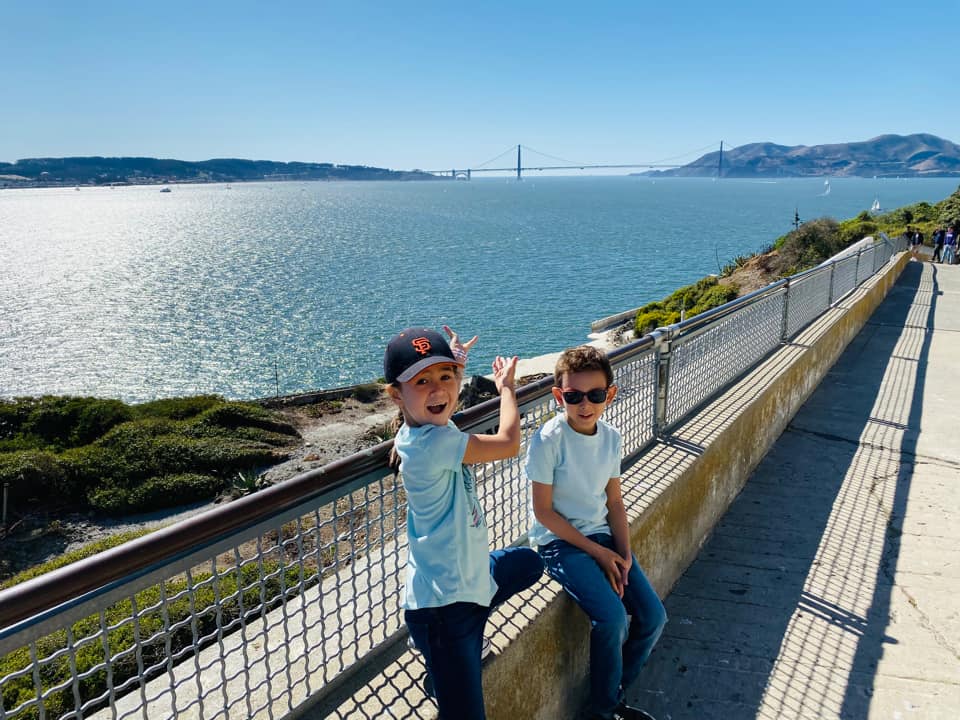 With so many fun Things To Do in San Francisco With Kids this summer, you'll never be bored! From visiting world-renowned museums to exploring the great outdoors, there's something for everyone in the family to enjoy. So get out there and start making some memories in San Francisco with your family!
Book Tours and Activities in San Francisco
*This post may contain affiliate links that may earn us a small commission at no additional cost to you. Affiliate links in no way inform the hotels, sights, products, or other recommendations included in our articles. All opinions and recommendations expressed here are compiled from submissions submitted by the generous members of our Families Who Love To Travel community.
READ NEXT: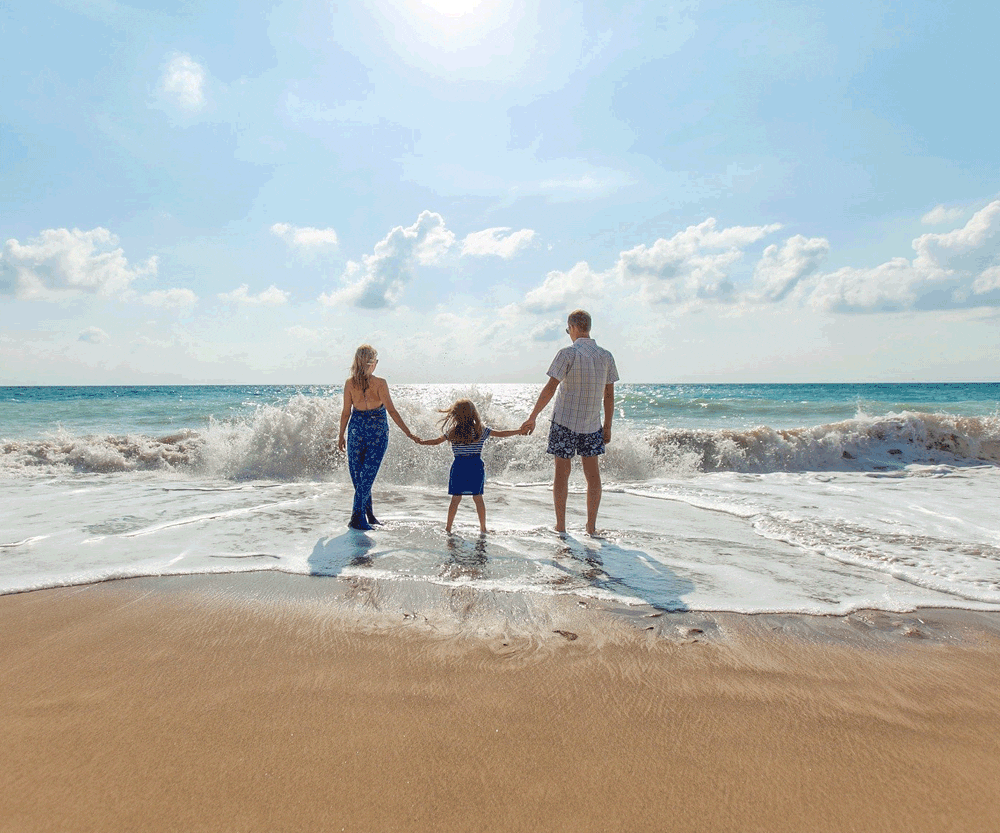 The Cayman Islands/Grand Cayman is a beautiful and vibrant vacation spot in the Caribbean. Below,...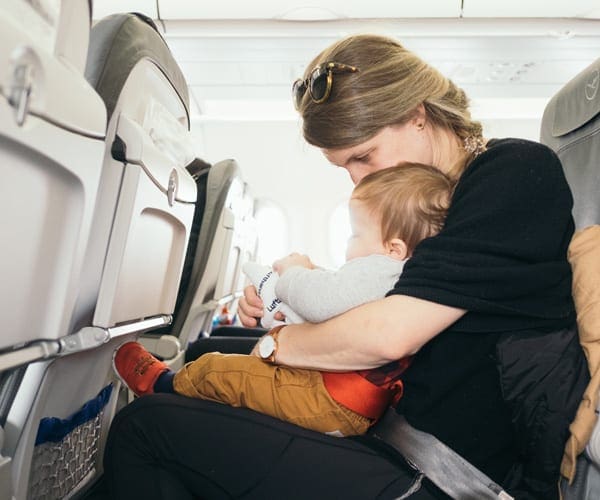 Families Who Love To Travel contributor Meghan Oaks provides her 10 best tips for your...