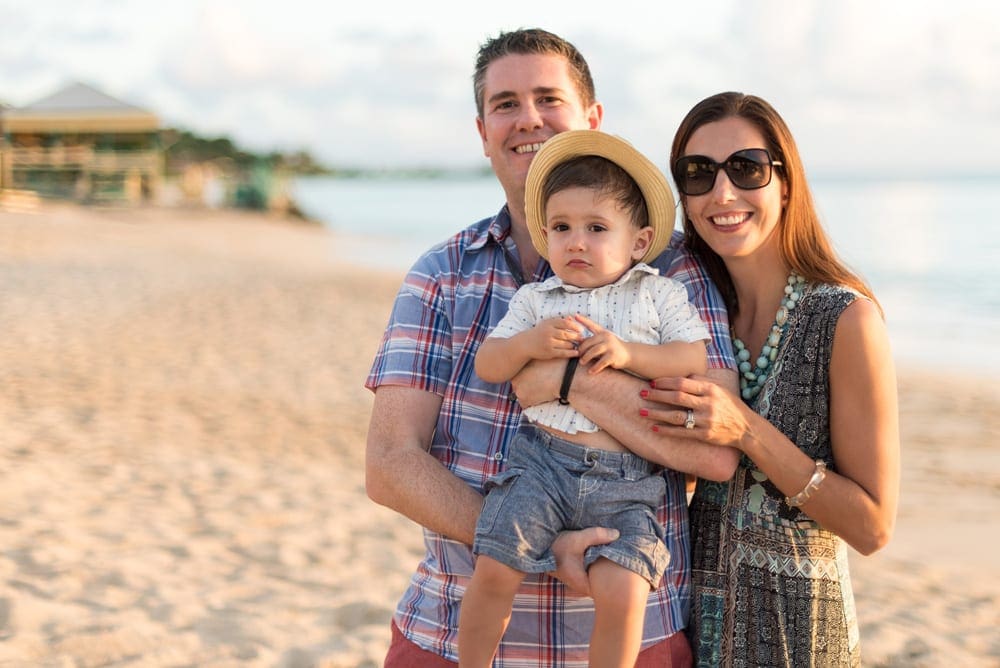 Travel to the Caribbean as a family to enjoy these things to do in Antigua and Barbuda with kids! Famous for its white-sand beaches, unique cuisine, and historical importance, this family-friendly island is brimming with adventures for all ages. It also has some of the best all-inclusive resorts in the Caribbean. Whether little ones want to make friends at the Antigua Donkey Sanctuary or snorkel below the Pillars of Hercules, you'll find plenty of opportunities for family bonding off-resort too! After all, Antigua is of the best Caribbean islands for families for a reason. But if you're unsure which activities you should add to your family's itinerary, we've sourced suggestions from our Facebook group to help you decide. Between outdoor excursions, cultural immersions, and once-in-a-lifetime experiences, this list of 8 Things To Do In Antigua and Barbuda With Kids has you covered. Keep reading to inspire your next family vacation!
RELATED: All About Antigua & Barbuda With Kids: Important Information You Need To Know
Visit Nelson's Dockyard National Park
Take in Antigua's local history with your family at Nelson's Dockyard Museum! Designated today as a UNESCO World Heritage Site, this family-friendly spot is the largest National Park in Antigua. It's also a multifaceted complex offering multiple things to do with kids. First, little ones will love watching yachts and ships sail the marina. Then, explore eighteenth- and nineteenth-century buildings restored to house shops, hotels, and various businesses. Outside, historic forts dot the park's landscape, accessible by hiking trails to enjoy the area's scenic beauty. Take the lookout trail by Galleon Beach straight up the hill for an amazing view! Nelson's Dockyard Museum also exhibits the Dockyard's history and current archaeological research on the island. Additionally, The Copper and Lumber Store Hotel also offers five-star accommodations. Overall, Nelson's Dockyard is a wonderful option on our list of things to do in Antigua with kids!
Make Furry Friends at the Antigua Donkey Sanctuary
Reserve an Outback Antigua Tour through Viator today which includes a stop at The Antigua Donkey Sanctuary!
Tiny animal enthusiasts will love The Antigua Donkey Sanctuary! Located in Antigua's eastern end, this kid-friendly wildlife refuge has free entry for the entire family. Once you arrive, staff will take you to a secure area to mingle with the donkeys. Kids love petting these adorable creatures! Afterward, take a look around for other small animals on the property. Operated by the Humane Society, this non-profit also houses some small cats and dogs in addition to its docile donkey population. Plus, visit with peace of mind knowing you've actually made a difference in the local community! The sanctuary dedicates its organization to protecting these beautiful and playful creatures. Explore the shop for some cute souvenirs to help the cause or consider leaving a donation at your visit's conclusion. You'll be able to cuddle with the donkeys for a half-hour for any amount!
Pet Sea Life at Stingray City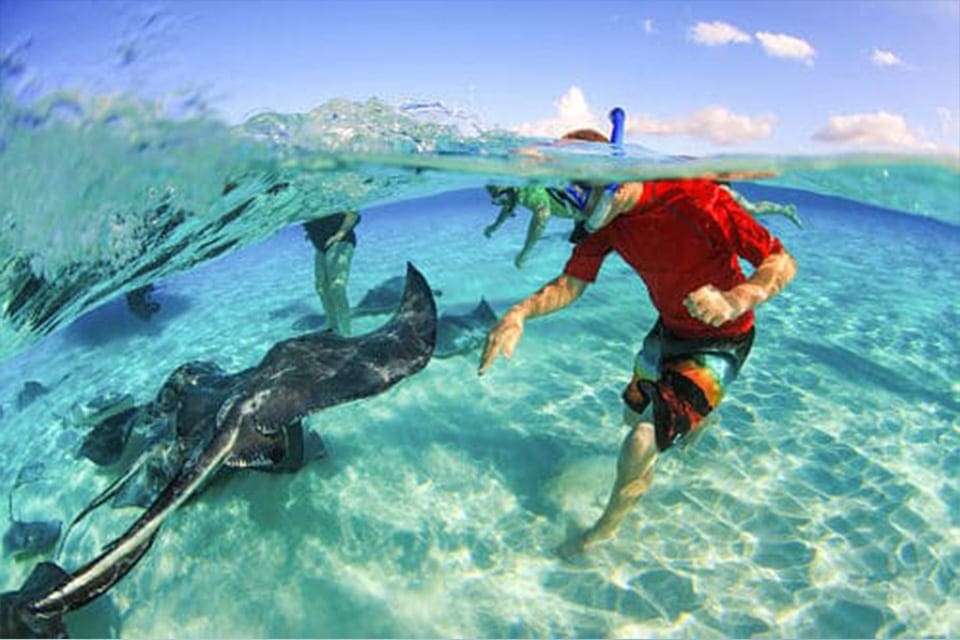 Book Adventure Antigua – The Xtreme Circumnavigation, a tour through Viator which takes you to Stingray City!
Stingray City might be the highlight of your family's Antigua vacation! In fact, it is one of the best things to do in Antigua with kids. Organized by Antigua Snorkel Adventure, this experience takes you through colorful coral reefs to illuminate the most striking and beautiful rays in the Caribbean. Don't worry, all are extremely gentle with children! Here, families can enjoy an adventure like no other: interacting and feeding stingrays. Begin your tour in the area's land base, where you'll receive a rundown on what to expect before embarking. Then, grab your snorkel gear and prepare to spot vibrant tropical fish! Stingrays will migrate to an elevated platform as your boat moors in a white-sand area. If little ones are too young or inexperienced to snorkel, feel free to simply stand. Afterward, enjoy complimentary fruit punch onshore (and some rum for adults!).
Marvel at Devil's Bridge
Adventurous travelers shouldn't miss a chance to marvel at Devil's Bridge! Located near Antigua's northeast shore, just outside Willikies Village, this series of stunning limestone arches are formed by seawater erosion. It's technically where the Atlantic Ocean and the Caribbean Sea coalesce, which is why this natural landmark is such a popular sight among tourists. Travelers love to observe how the picturesque rock formations took shape over thousands of years! Here, learn more about the landmark's history, intertwined with the island's history of slavery. This scenic spot is ideal to catch the sunset or appreciate Antigua's natural beauty. Be sure to have your camera ready! Finally, there are some tricky paths to navigate here, in addition to powerful waves crashing atop the edge of the rocks, the Antigua and Barbuda Tourism Authority does not recommend crossing or walking along Devil's Bridge.
Swim at the Pillars of Hercules
Reserve your Pillars of Hercules Hiking Adventure tour with Viator here!
Save time to visit The Pillars of Hercules during your family vacation in Antigua! World-renowned for incredible snorkeling and swimming, this stunning rock formation is located within the bustling English Harbour. In addition to a spectacular view (you can see Tangiers and Tarifa on a clear day!), this tourist spot is also renowned for its shallow shores, which makes it one of the best things to do in Antigua with kids. Kids will love swimming in the crystal clear water! Snorkeling is also a popular activity here, and you can book via a tour package or by renting your own gear at nearby shops. Plus, even if your family doesn't snorkel, there are various tour companies offering less intensive tours of the Pillars of Hercules (including an awesome catamaran cruise offered by Catamaran Cruises). Keep an eye out for sea turtles, lobsters, and other creatures below the surface!
Take A Rainforest Zipline Tour
Soar above Antigua's scenic vistas with a Rainforest Zipline Tour! Operated by Antigua Rain Forest Canopy Tours within Fig Tree Drive Rainforest, this unique eco-tour takes families through the island's lush landscapes via a zipline or obstacle course. Great for kids and adults alike, participants of this awesome adventure can be as young as four years old. Many families opt for a 12 + 1 Zipline Tour, which includes beginner ropes as well as some faster, more advanced ones. Prepare to embark on an unforgettable journey as a family, through a verdant forest filled with exotic creatures! You can also add on another Challenging Course if you're up for it. Not only will you learn more about Antigua's natural inhabitants in the process, but the staff here is also incredibly friendly and accommodating, guaranteeing a safe experience! That's why it's one of the best things to do in Antigua with kids.
Wander the Streets of Shirley Heights
Immerse your family in Antigua's unique culture by visiting Shirley Heights! Located 10 minutes from Nelson's Dockyard, this beautiful, family-friendly lookout provides travelers with striking views of St. John's Bay. It's also a convenient place to spend the weekend as a family! With history as a former military base, this scenic area is walkable via an intermediate hike, but you can also drive for 360-views. Many prefer to visit near sunset to catch English Harbour illuminated below. Every Sunday at 4 pm, a large celebration also begins here in collaboration with Shirley Heights Restaurant, showcasing a band, dancing, and delicious barbeque. Your whole family is guaranteed to have a blast as festivities carry on long into the night! Plus, Shirley Heights is so stunning, you'll want to stay for hours taking everything in! Kids will also love vendors selling souvenirs, mesmerized by the artisans weaving baskets and other handcrafted goods!
Please Note: Covid-19 protocols are in effect at Shirley Heights Restaurant and reservations are strongly recommended.
Reserve this popular Turtle Beach Power Snorkeling Adventure with Viator today!
Tour Betty's Hope
History buffs can't miss a trip to beautiful Betty's Hope. Once a traditional sugar plantation, this family-friendly landmark is now open to the public! Serving as a monument to the enslaved people who helped build Antigua's sugar and rum empire, a visit here usually entails exploring restored structures and reading detailed signage. For this reason, it may be more interesting to older children who can fully understand Betty's Hope's significance. Either way, kids of all ages can learn more about the plantation at the on-site museum, which hosts a variety of rotating exhibits. There's also a vast outdoor area to explore, including a wonderful windmill. Make sure to emphasize how you're walking past artifacts that are over four hundred years old! Plus, there are so many beautiful grassy areas where the whole family can have a picnic together. Once you're done, feel free to sprawl out on the beach nearby!
RELATED: Best Family Resorts in Antigua (Including All-Inclusive Options)
Happy Travels!
We hope you've enjoyed our list of 8 Things To Do In Antigua and Barbuda With Kids! From snorkeling in shallow shores to interacting with fascinating wildlife and learning more about the island's history, all ages will surely adore Antigua and Barbuda. Of course, as parents, we know that traveling with children is about memories more than anything else! Enjoy a fantastic time in Antigua and Barbuda with your kids.
*Due to the COVID-19 pandemic, some of the best places to snorkel with kids on this list may be temporarily closed. Please ensure availability before making your decision.
*This post may contain affiliate links that may earn us a small commission, at no additional cost to you. Affiliate links in no way inform the hotels, sights, products, or other recommendations included in our articles. All opinions and recommendations expressed here are compiled from submissions submitted by the generous members of our Families Who Love To Travel community.
READ NEXT: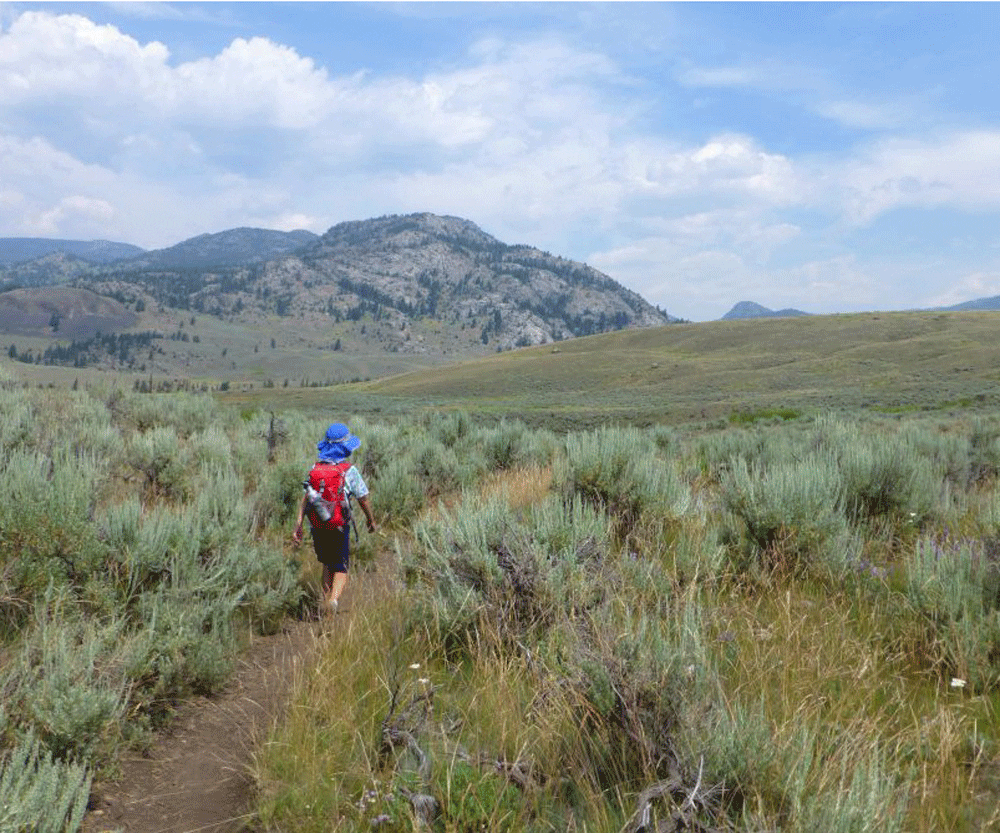 Everyone knows that Yellowstone National Park makes for a classic family vacation. Strolling the boardwalks...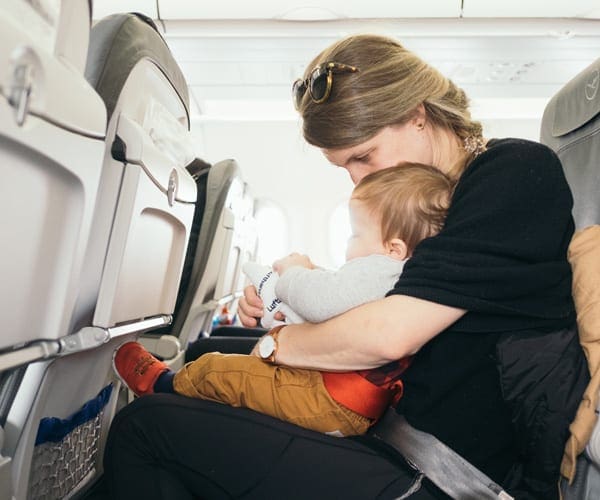 Families Who Love To Travel contributor Meghan Oaks provides her 10 best tips for your...