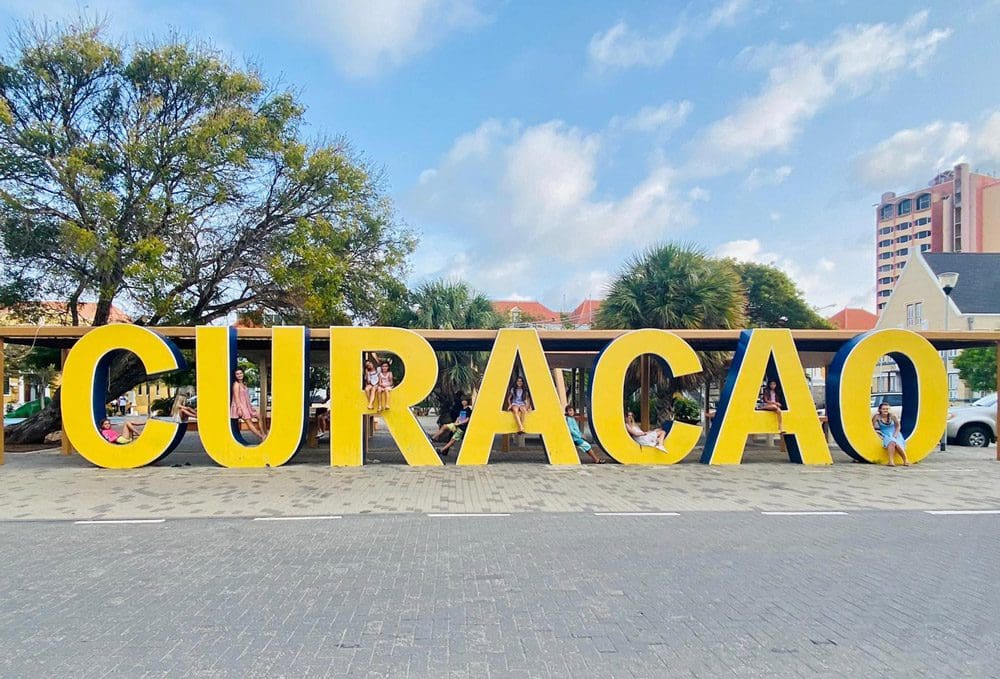 Families will love discovering the best things to do in Curacao with kids. Known for its exotic sea life, pristine beaches, and tropical weather, this Caribbean island offers a dynamic vacation for all ages. You can have the perfect combination of free-range beach days, as well as planned activities and excursions, which are in abundance on the island. Your kids will love the once-in-a-lifetime experience of swimming with dolphins or twirling with turtles in the ocean, for example. Don't worry, the island isn't all beaches, as there's plenty to do indoors and some great restaurants as well! Curacao is also filled with kind, welcoming locals who simply want you to experience the beauty of their home. We know you'll love all of the activities on our list of Best Things To Do In Curacao With Kids just as much as they do. Keep reading for our tips!
Learn About & Encounter Local Animals
Kids love animals, and Curacao is a perfect place to see some exotic wildlife. From ostriches to dolphins and other sea life, you can get up close and personal with some new friends. Keep reading for our picks for animal encounters in Curacao!
RELATED: Visit One of the 12 Best Caribbean Islands for Families!
Wild Turtle Encounter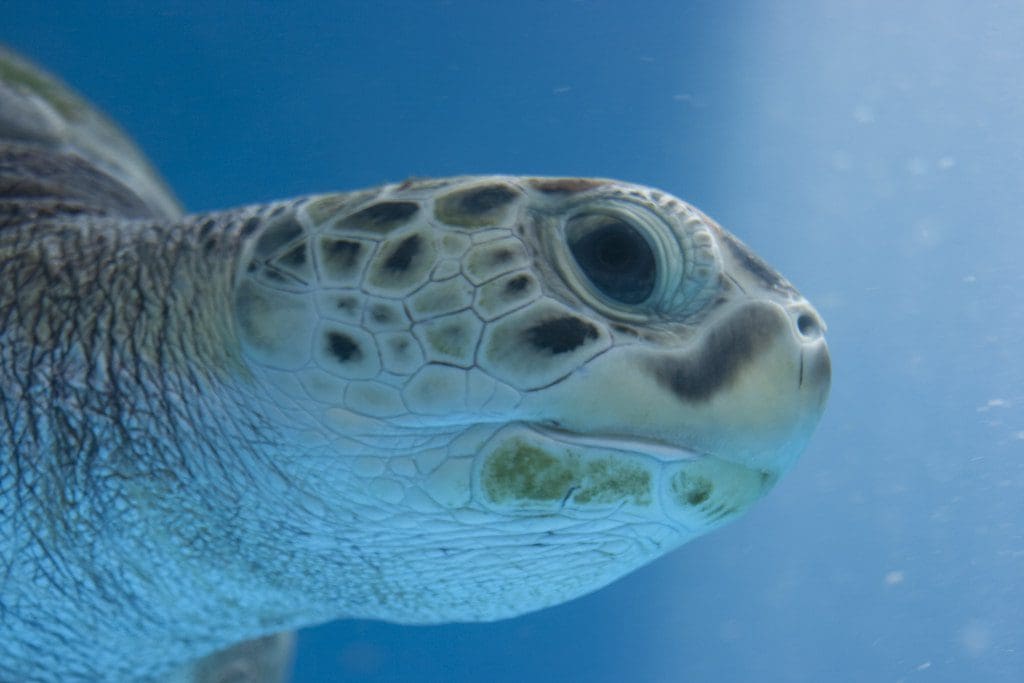 Curacao is home to green turtles and leatherback turtles, but the green turtles don't dive as deep and are more commonly seen by humans. During your visit, make sure you stop at Playa Grandi between 12-4 PM for your best shot at viewing the majestic swimming turtles. This area isn't much of a beach, but it's a small marina where fishermen store their boats and turtles are often hanging out. Native Curacao turtles usually lay their eggs in the bays of Sheta Boka National Park as well. If you're visiting during their hatching season from March to December, stop by this park to see hundreds of tiny baby turtles make their way out to sea. You can also opt for a tour with turtle experts; they'll take you to all the best stops around the island. Either way, kids will treasure the opportunity to see these unique turtles up close!
Reserve a tour to see these majestic turtles through Viator here!
Curacao Sea Aquarium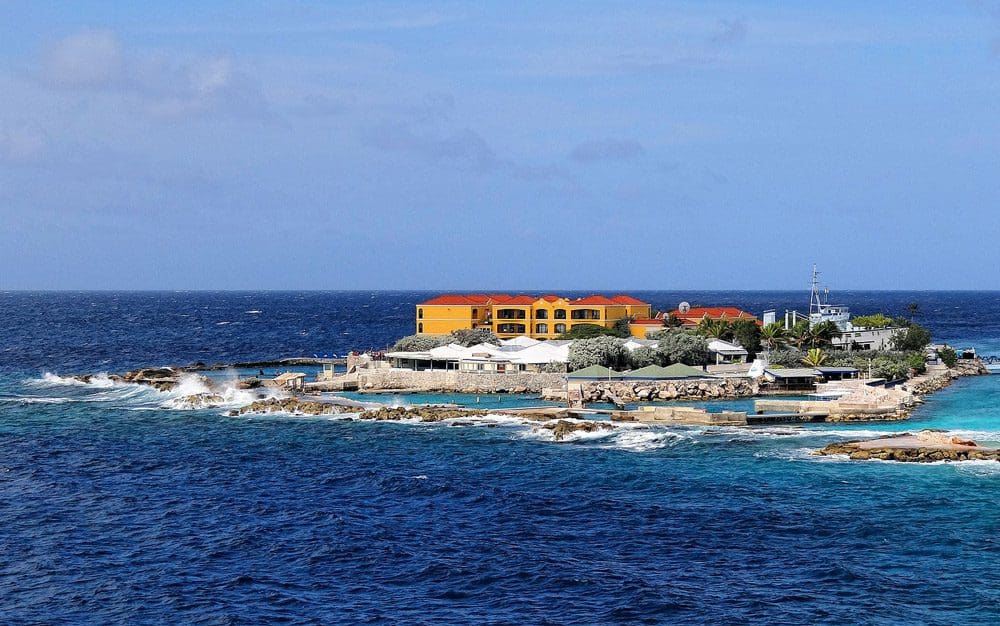 Visiting The Curacao Sea Aquarium is surely one of the best things to do in Curacao with kids. Located in Willemstad, the island's capital, it houses some of the most amazing ocean-related animals in the Caribbean. It's also a great place for kids to be able to learn about the animals they may see in the ocean during their visit. In addition to a variety of marine life, like colorful fish, the aquarium also offers a few unique activities. Families who want to simulate the experience of snorkeling can climb down a set of stairs into the Ocean Lens. This deep chamber features a large window ideal for spotting sea life! Other animal encounters include live dolphin or sea lion shows, plus shark feedings. The Curacao Sea Aquarium also offers access to The Dolphin Academy. Families can learn more about the cuddly creatures and even swim with them!
Curacao Ostrich Farm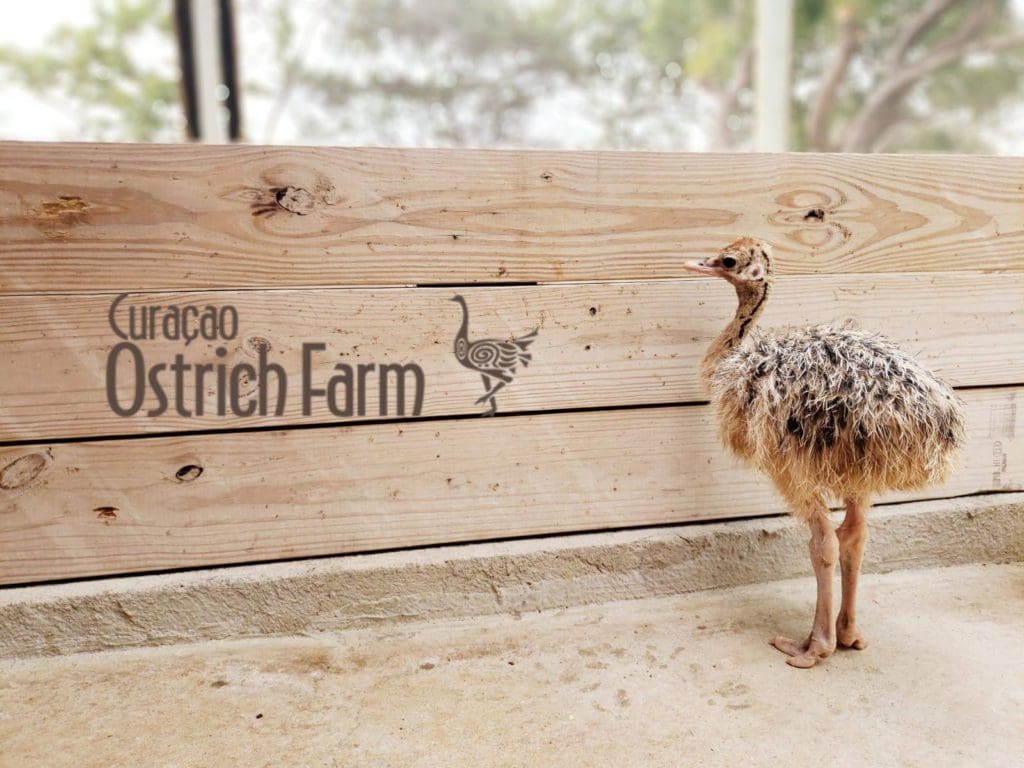 You'll feel as if your whole family has been transported to South Africa with a visit to the Curacao Ostrich Farm. Located near Willemstad, this wonderful local business has play areas for kids, a delightful restaurant, and, best of all, Ostrich encounters! During your visit, kids will squeal with delight at the chance to feed and pet these giant birds. You can even get a look at an Ostrich egg! Lasting around an hour and a half, you can see it all on The Safari Tour, which runs multiple times a day. It's easy to fit this into any schedule, and families can learn more about the wildlife in Curacao too. You'll even see other animals on the tour, such as crocodiles, peacocks, and snakes; what a bonus!
Book this Curacao Half Day ATV Adventure Tour through Viator which stops at the Curacao Ostrich Farm!
More Colorful Wildlife Throughout Curacao
Looking for more chances to spot wildlife in Curacao? The island is spattered with adorable birds who love sweet things like fruit! They are called "Bananaquits" which means "little sugar thief" and will enjoy sweet treats left for them by visitors. They are yellow or orange and black in color and, while they enjoy the treats humans bring, they may be a bit too timid to come close to you. Leave your fruit pieces on the ground and they'll love you forever! You can also listen to the singing of Troupials, another type of bird that calls Curacao home. Though you could go bird-watching unofficially around your hotel, there are also tours throughout Curacao. Bird Watching Curacao offers a free monthly walk perfect for kids of all ages.
Consider the Natural Treasures of Curacao Jeep Tour, a guided tour which includes a stop to see native wildlife and birds of prey with GetYourGuide.com here!
Embark On A Water Adventure
What better way to see Curacao than by water? Whether from a boat or a cave, there are plenty of fun excursions awaiting your family on the island. Keep reading for our suggestions!
Snorkeling
Snorkeling is a fantastic activity to enjoy in Curacao as a family. On the southwestern side of the island, where the water is calmer, there are great snorkeling spots. Not only will the waters be safe for beginner swimmers, but the clarity is unmatched. See right down to the bottom and get a view of many types of fish! Book a snorkeling tour with Curacao Actief for an expert to take you to the best spots. Remember to bring water shoes as sometimes great snorkeling areas are filled with rocks. If you want to try snorkeling on your own without a tour, there are a few popular spots you'll enjoy. Tugboat, also known as the best snorkeling spot in Curacao, and it's also accessible by car. Little Knip Beach is another option, or a boat trip to Klein Curacao. This small island southeast of Curacao is brimming with marine life!
Choose your perfect snorkeling tour with Viator or GetYourGuide.com here!
Boat Tour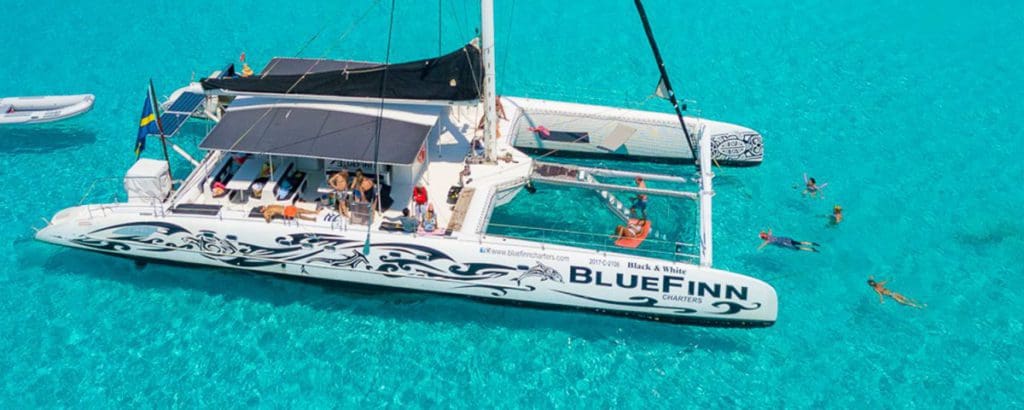 Want to see Curacao in style? Book a boat tour! Offered by various local outfitters throughout the island, a private boat tour will allow your family to choose exactly what they want the day to look like, and you won't have to worry about a thing. Reliable companies such as BlueFinn Charters Curacao, and Breeze Boat Trips provide families with a ton of excursions to choose from. For example, kids who don't want to sit through a long tour can take Breeze's 3 Bays In A Half-Day Tour, which explores some of Curacao's most famous sites in record time. Available through SUP Curacao, a Spanish Waters Tour is incredibly fun and the memories will last forever. You can decide how often you want to jump out and snorkel, when you want to stop for lunch or snacks, and choose whatever beaches are most enticing to you!
Viator offers many highly rated Curacao boat tours. Reserve yours here!
Blue Room Cave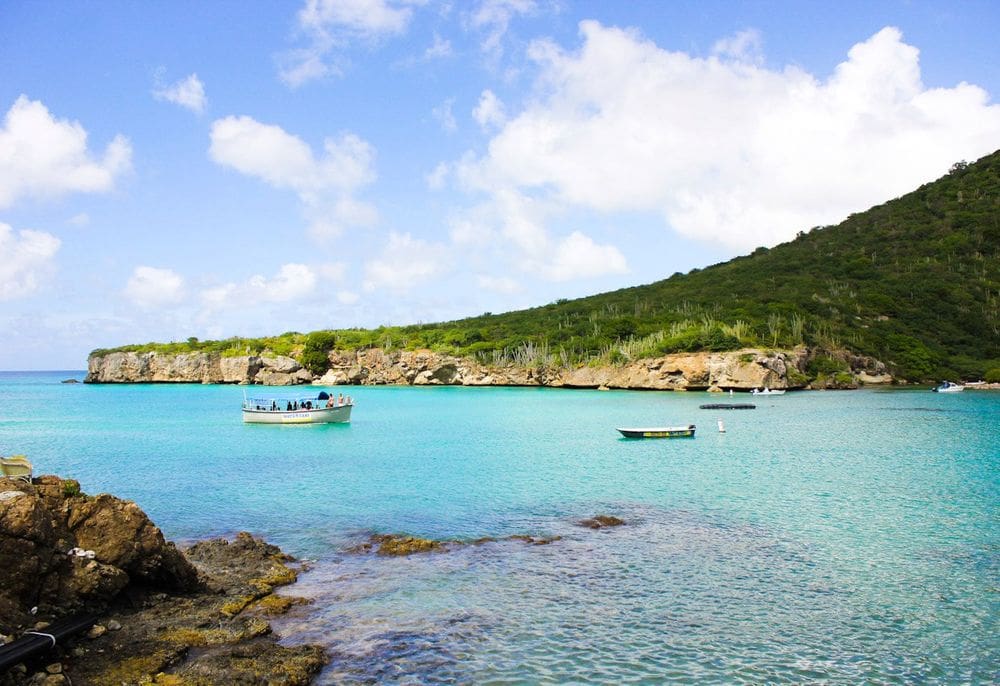 Hidden near the entrance of the Playa Santa Cruz Restaurant, a path will take you to one of the most magical spots on the island. If you walk for about 15-20 minutes, it will open up to a cave with turquoise blue water that you can swim and snorkel in. Otherwise known as the Blue Room Cave, it's one of the most unique spots in Curacao, and definitely worth a visit. Swimmers can bring some noodles or floaties, along with snorkel gear, and feel like a true adventurer. Your kids will love this experience, but there is a decent amount of walking to get there, so we wouldn't recommend it for kids under 5. In fact, since some people get lost walking to the Blue Room Cave, many opt to book a tour to explore instead. Book your excursion with the legendary Captain Goodlife for the ultimate aquatic adventure!
Please note: Do not plan to go to the Blue Room Cave at high tide, especially with children. The entrance can get covered with water, making it difficult to enter the cave on your own or without having to hold your breath underwater. If high tide is your only chance to see the Blue Room Cave, plan to rent kayaks from Captain Goodlife instead.
Book your tour to the Blue Room Cave through Viator or GetYourGuide.com here!
Appreciate the City
Curacao isn't just about beaches and soaking up the sun. In fact, if you take a little time to explore and immerse yourself in the local culture, we bet you'll find it really fascinating. If you want to live like a local, check out some of these spots in Curacao!
Punda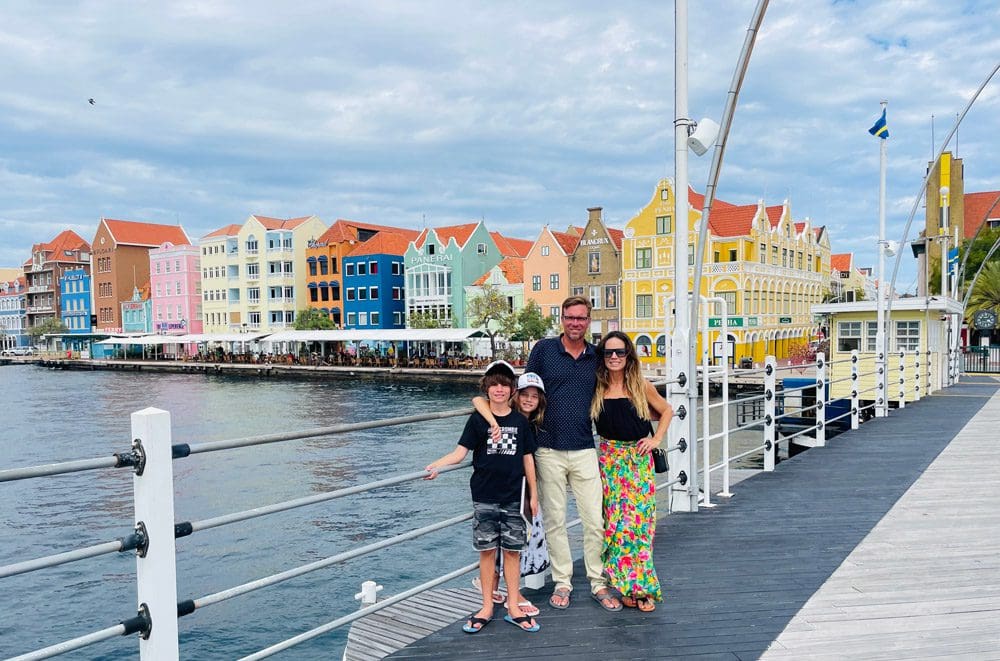 Punda, a vibrant downtown neighborhood, is another must when visiting Curacao. In fact, some would consider it one of the best things to do in Curacao with kids! This pedestrian-only area is very walkable, making it perfect for families with young kids and strollers. As you explore, colorful trinkets from the shops will catch your eye. Luckily, this is also a historical neighborhood, boasting sites like Fort Amsterdam. It's a nice place to watch the sunset or learn more about Curacao's past. Punda also has a fantastic art scene, so keep an eye out for intricate murals and colorful houses lining the streets! Your kids will love all there is to look at and enjoy exploring some of the small souvenir shops. Don't forget to take a family picture in front of Handelskade, the famous waterfront collection of multi-colored buildings that has become an iconic image of Curacao.
Book a Curacao City, Shop and Beach Tour through Viator which makes a stop at Punda!
Zanzibar Restaurant & Bar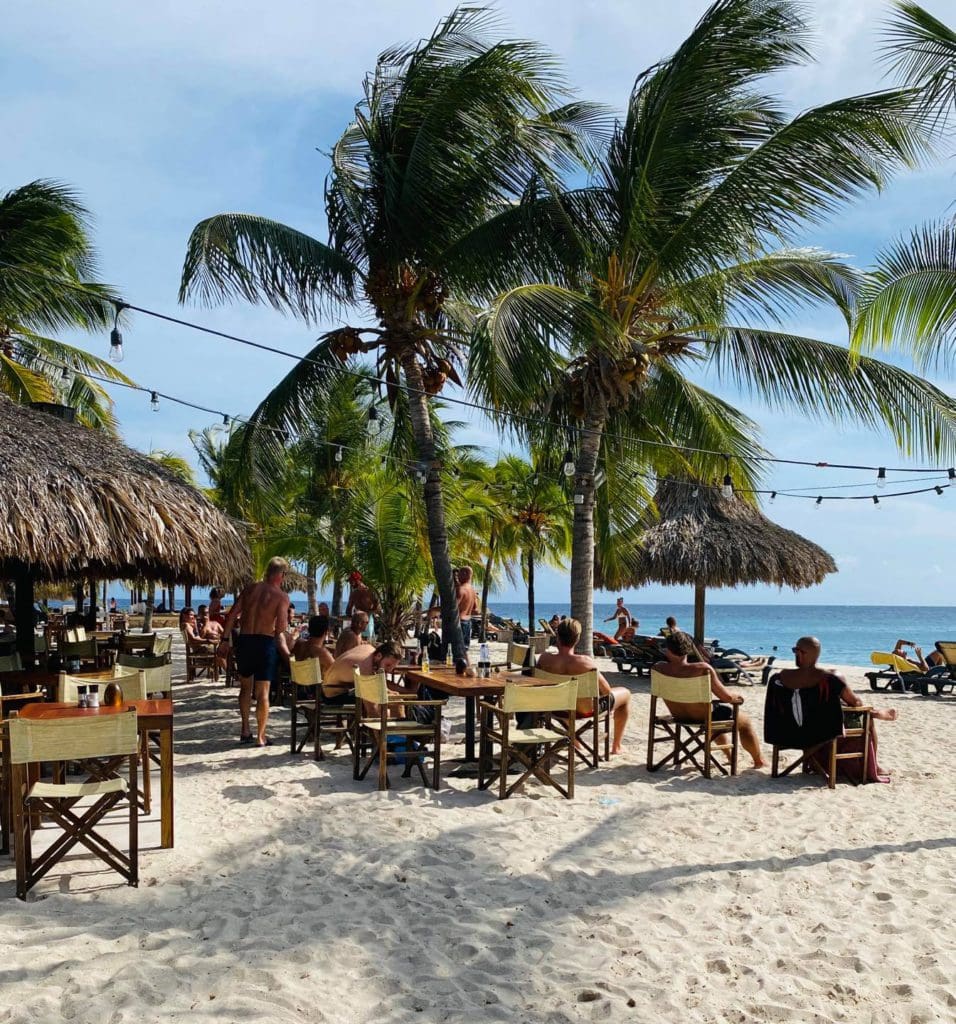 A list of the best things to do in Curacao with kids would be incomplete without Zanzibar Restaurant & Bar. Located on Jan Thiel Beach, this family-friendly gem features great food, drinks, and live music. Though it boasts an ambiance inspired by East Africa, the menu offers standard favorites the whole family will love. Order a variety of personal pizzas for everyone to share, or try some of the bigger entrees, like chicken curry. On the special Kids' Menu, little ones can munch on chicken sate, nuggets, or even the catch of the day. Parents will appreciate the incredible happy hour deals at Zanzibar, and kids can entertain themselves at the playground while they wait for the food. Don't forget to stay for a stunning sunset overlooking the beach!
Westpunt
Want a taste of local life in Curacao? Visit Westpunt, a town located in the northwest corner of the island. Known for its local fishermen population, it's less touristy than most of Curacao and perfect for a low-key day with your family. Of course, one of the best attractions here is the beach – and believe us there are plenty! Visit Playa Kalki, Playa Forti, and Playa Grandi to see some of the best shorelines in Curacao. And, you'll also have the chance to swim in calm waters, snorkel, and even spot turtles. (Playa Grandi is particularly popular for turtle-spotting.) Westpunt is an epic stop in general for scuba divers as well, because this area of rocky coastline is known to be teeming with fish and sea creatures. A really cool diving spot, a submerged airplane, and its wreckage, are right off the coast of Westpunt.
Other Adventures in Curacao for Families
Don't fret, there are still plenty more activities in Curacao for families! From cave adventures to hiking and more, families will love these adventurous things to do in Curacao with kids!
Explore The Hato Caves
Exploring The Hato Caves is one of the most popular things to do in Curacao with kids. Located on the northern portion of the island, this 300,000-year-old cave is accessible by foot and requires a quick 49-step stroll to the entrance. Though it may not be best for strollers or very young kids, it's extremely doable for most visitors. Take a Hato Cave Tour with a knowledgeable guide for the best experience. At the top of the stairs, pause and take a breath of fresh ocean air as your family enjoys the panoramic views. The cave itself has a paved path and is fully illuminated inside, so it's safe for all ages. During your exploration, you'll come across. Afterward, you can explore the nearby Par associated with the caves. It has a cactus garden, plus an Indian Trail where you can see ancient petroglyphs up close.
Reserve your tour of the Hato Caves here through Viator!
Hike a Stunning Mountain
Outdoorsy families will appreciate all the opportunities to go hiking in Curacao. In fact, taking a day to hike is a great way to connect with the beauty of the earth after appreciating the ocean for most of your visit. Throughout the island, you'll find a few stunning mountain ranges with trails ranging in difficulty. Choose one that best fits your family's abilities to start your next adventure! We suggest the Salt Flats Jan Thiel if you're traveling with less experienced hikers. While it's around 3.1 miles, it's relatively flat, easy, and you don't have to walk the whole thing if you don't want to. If you're lucky, you may even spot the local flamingos! Then, for older kids, head to Christoffel Mountain, where the main trail is around 1.7 miles. It may be a bit steep, but it offers views of blooming wildflowers and is accessible year-round.
Book your Christoffelberg tour here through Viator!
Take an ATV Adventure
For a thrilling experience with some fantastic stops, book an ATV tour for your visit to Curacao. Offered by companies such as ATV & Buggy Tours, Eric's ATV Adventure, and Curacao Buggy Adventures, it's a unique way to see the island together. You can also choose between 2-person ATVs or larger buggy vehicles for the family. Depending on which company and tour you choose, an outstanding tour guide will take you on a wonderful adventure lasting anywhere from one to three hours. Blending all the best activities on Curacao into one day, ATV & Buggy Tours offers various options for families, like a three, four, or even six-hour excursion. Along the way, you can enjoy a stop at an aloe plantation, a visit to caves that you can hike into, off-roading on some island backroads, and finally, a stop at a private swimming beach.
Reserve your Curacao ATV tour through Viator here!
Where To Stay In Curacao With Kids
Wondering where to stay in Curacao with kids? There are several lovely options that families will love. We suggest the Baoase Luxury Resort, the Renaissance Wind Creek Curacao Resort, or the Curacao Marriott Beach Resort.
Curacao Vacation Rentals: villa rentals & more | Vrbo
RELATED: 10 Best Caribbean Family Resorts With Baby Clubs
Happy Travels!
We hope you liked this list of Best Things To Do In Curacao With Kids! Whether you want to lounge lazily or get active, we know you'll love visiting this charming Caribbean island. Enjoy Curacao with your kids!
RELATED: Best Spring Break Destinations Around the World that Families Will Love
*Due to the COVID-19 pandemic, some of the attractions, accommodations, or things to do on this list may be closed. Please ensure availability before making your decision.
*This post may contain affiliate links that may earn us a small commission, at no additional cost to you. Affiliate links in no way inform the hotels, sights, products, or other recommendations included in our articles. All opinions and recommendations expressed here are compiled from submissions submitted by the generous members of our Families Who Love To Travel community.
READ NEXT: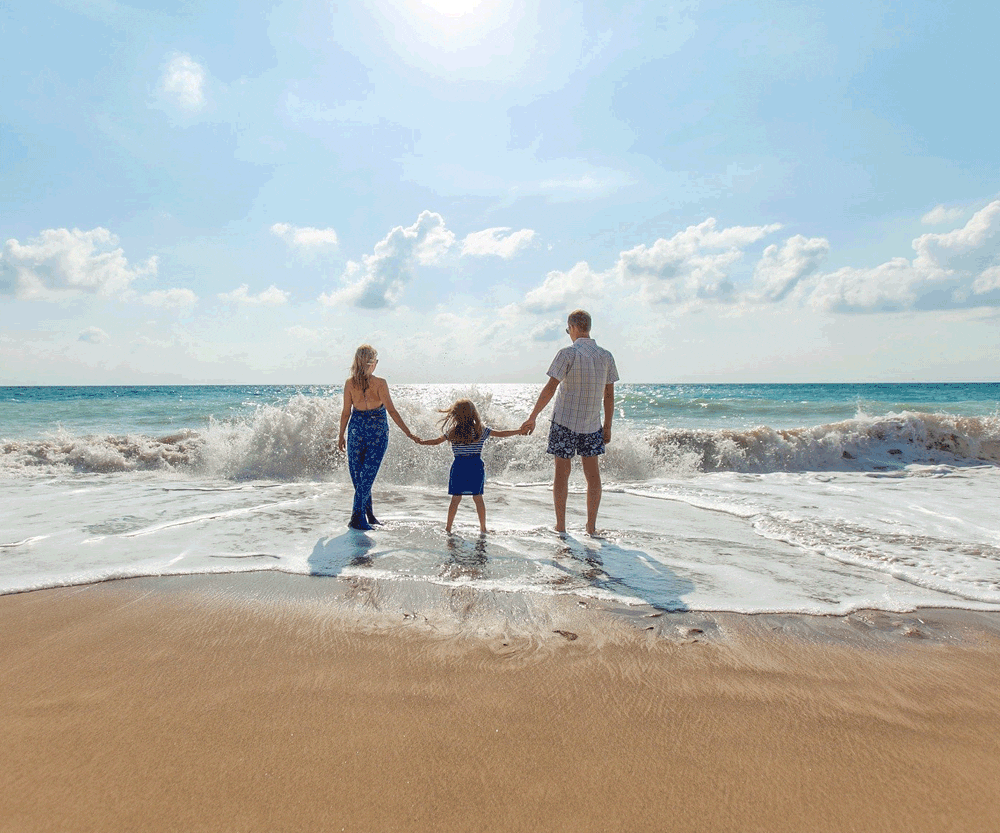 The Cayman Islands/Grand Cayman is a beautiful and vibrant vacation spot in the Caribbean. Below,...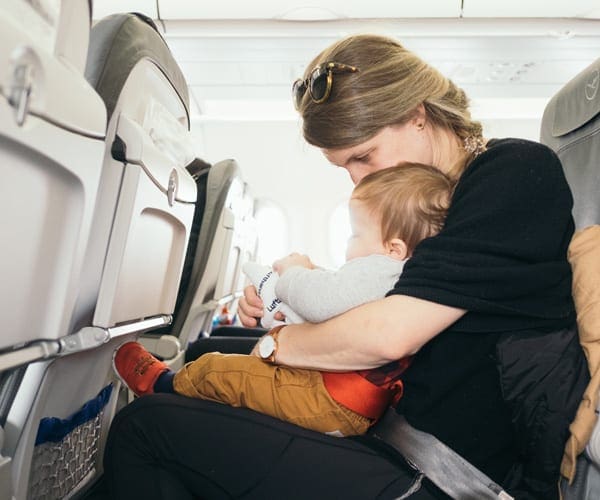 Families Who Love To Travel contributor Meghan Oaks provides her 10 best tips for your...