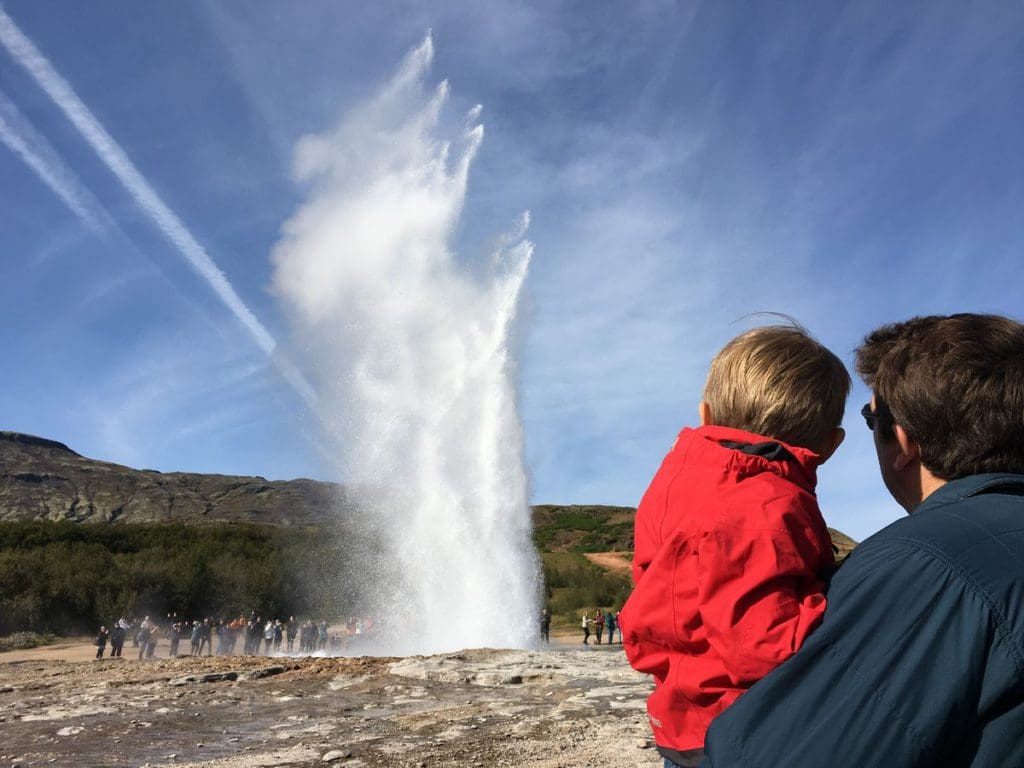 Families looking for the best things to do in Iceland with kids should prepare for a once-in-a-lifetime experience. Between scenic landscapes, a friendly culture, and lots of things to do as a family, it's no wonder this is such a popular destination! Combine history, nature, and modern amenities during your vacation with kids, whether you visit during the summer or winter. We've rounded up some of the Best Things To Do in Iceland With Kids, including seeing the Northern Lights, visiting the Perlan Museum, and taking an Icelandic horseback riding tour. Want more suggestions for your trip? Keep reading for more things to do in Iceland with kids, including tips on visiting Iceland with your family!
RELATED: An Exciting Two-Week Iceland Itinerary For Families
Tips for Visiting Iceland with Kids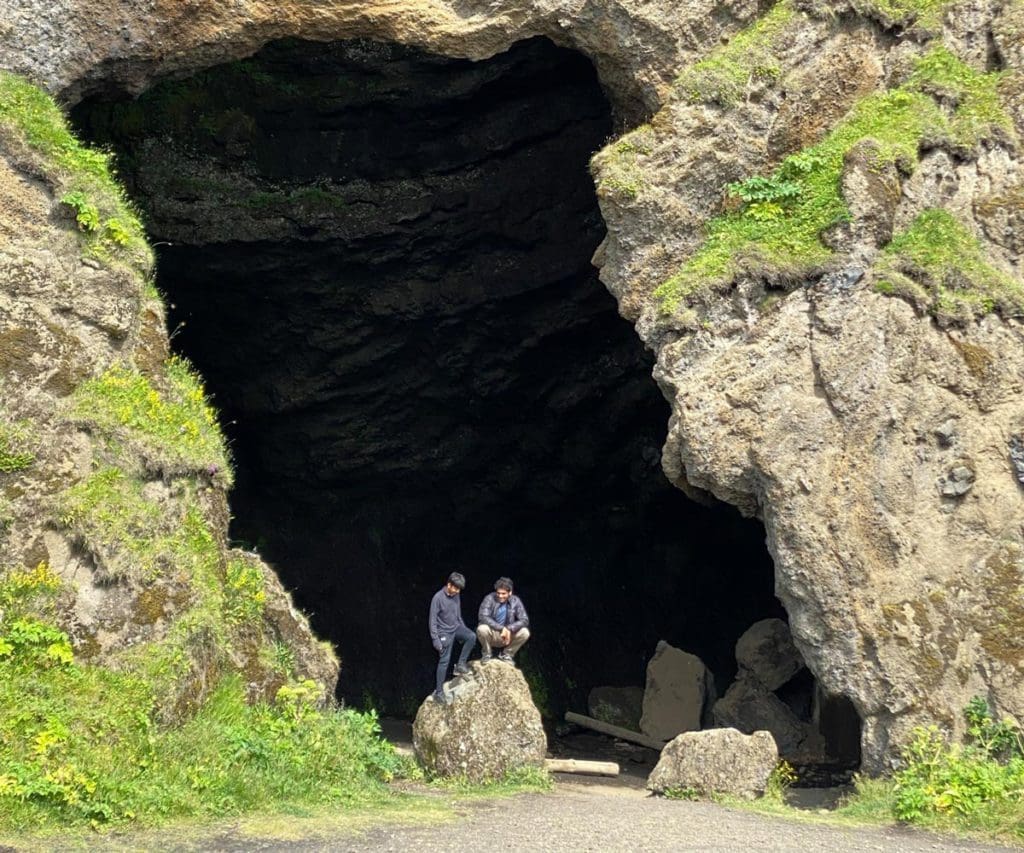 When searching for the best things to do in Iceland with kids, it is important to consider your time and budget. A family trip to Iceland can be expensive, but there are some great cost-saving tips for visiting Iceland with kids. For example, plan the dates for your trip based on what you want to do. The summer season is typically the best time to visit Iceland with kids, but winter is best for viewing the Northern Lights.
The Reykjavik City Card is also available for children and adults, offering free admission to most museums in the city, the zoo, and the ferry to Viðey Island. Purchasing the City Card also provides free unlimited travel on buses within the Reykjavik Capital Area. 
Renting a Car
If you plan to rent a car to reach some of the best things to do in Iceland with kids, do your research ahead of time. There are very specific rules regarding insurance coverage and where you can drive rental cars. Also, be aware that distances between tourist attractions can be very far, so you will need to plan your route in advance. Many roads are only one lane, and traffic can slow down considerably. Gas can be quite expensive in Iceland too.
Eating in Iceland with Kids
Finally, food is also expensive in Iceland, but you can do a lot of cooking if you rent an Airbnb or stay at a hotel with a kitchen. For a budget-friendly meal, families love getting hot dogs at local stands throughout Iceland. Skyr smoothies and yogurt are also local to Iceland, as well as being great for kids!
Want more local tips and personalized advice for your trip to Iceland? Connect with Halldór from Go Ask A Local! He's an Iceland-based travel agent who specializes in self-drive trips and also offers trip planning consultations on Zoom.
Best Things to Do in Iceland with Kids
Now that you've read our tips for visiting Iceland with kids, you can start planning your itinerary. Whether you're set on seeing the Northern Lights or want to experience a different side of the country, you'll find something to love here. Keep reading for the best things to do in Iceland with kids!
RELATED ARTICLE: Best Spring Break Destinations Around the World that Families Will Love
Explore the City of Reykjavik
Reykjavik is the perfect home base for your trip to Iceland with kids. Full of fun things to do for families, the City Card makes it easy and affordable to get around. Walking along the beautiful city waterfront is a favorite among many tourists thanks to the beautiful views that curve along Reykjavik Bay. Stopping by the Sun Voyager statue is another must when you are in Reykjavik with children.
The Hallgrímskirkja Observation Tower is another fun stop, with an elevator that takes you right to the top of an observation deck. Enjoy 360-degree views of the city and harbor! Reykjavik is also home to plenty of places to shop and eat. Icelandic hot dogs are sold all over the city made with lamb, pork, and beef. Laugavegur is Reykjavik's most popular street for shopping, featuring unique Icelandic shops, hip stores, coffee, and much more.
Spot Local Wildlife at the Reykjavik Family Park and Zoo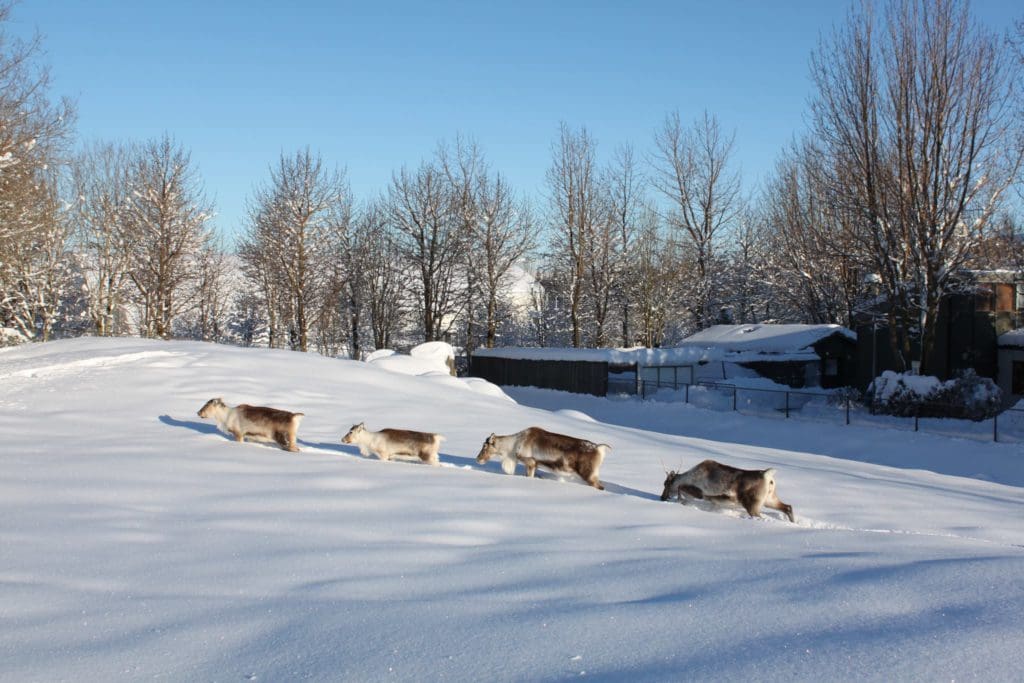 Do you have an animal lover in your family? If you purchase the City Card, you can enjoy free admission to the Reykjavik Family Park and Zoo! This stop is perfect for kids of all ages, featuring botanical gardens, Icelandic farm animals, arctic foxes, birds, and reindeer.
Located near Laugardalur, you can easily spend a few hours stretching your legs and taking in nature. Your little ones can enjoy a ride on the carousel and the whole family can hop on the train or ride in a boat on the water. No wonder this is one of the best things to do in Iceland with kids! The Park has barbeque facilities, so you can also cook and enjoy a picnic. You can also stop by the coffee shop for beverages and soft ice or visit the kiosk for some souvenirs.
Go to a Family-Friendly Museum
Museum-lovers will be impressed by the variety of options in Iceland. Between farms, replica ships, and more fun spots, they'll pop up in the most unexpected places too. Here are our favorite kid-friendly museums in Iceland!
Árbær Open Air Museum
The Árbær Open Air Museum sits on the site of an old Icelandic farm, welcoming tourists to experience a day in the past. As one of the best things to do in Iceland with kids, it's definitely worth a visit. You can explore the museum to learn about Reykjavik's history, view artwork, see vintage cars, and get a sense of the lifestyles from the past. Kids love visiting the museum thanks to its toy exhibition and frequent sightings of animals across the property. The museum is located about 10 minutes southeast of Laugardalur, and admission is free with the City Card.
Reykjavik Maritime Museum
Aspiring boat captains will love a trip to The Reykjavik Maritime Museum! Just five minutes northwest of the city center, it offers the perfect way to spend a couple of hours with kids in Iceland. This harbor museum chronicles Iceland's history and relationship with the ocean, including generations of fishermen. Children will love viewing the boats and maritime equipment as well as the interactive nature of the exhibits. Sometimes, the Icelandic coast guard ship is available for touring at an additional fee. As one of the best things to do in Iceland with kids, entry to the Reykjavik Maritime Museum is included with the City Card.
Perlan Museum
The Perlan Museum is one of the top attractions in Iceland for families. Not to mention, one of the best things to see when visiting Iceland with kids. Located east of Midborg, the Perlan Museum features a planetarium with a dome theater where you can virtually experience the Northern Lights. Perlan is home to the first indoor ice cave, and your kids can explore a real ice tunnel and learn about glaciers. Top exhibits also include geological wonders like the forces of nature, augmented reality with the Látrabjarg Cliff, and an underwater cinematic journey. The Perlan View offers 360-degree views of Reykjavik, and the museum has an onsite café and bistro.
Lava Centre
Lave Centre is one of the most awarded exhibits in Iceland. Located in South Iceland, it's about an hour and a half outside of Reykjavik. Of course, it's also one of the best things to do in Iceland with kids, so the interactive experience is great for children young and old. Learn the inside story of volcanoes and track earthquake activity across Iceland. The whole family can experience a simulated earthquake and view the Mantle plume and magma flow under Iceland with the Fiery Heart of Iceland. While the museum is relatively small, it offers a lot of information. Older kids can enjoy learning about volcano eruptions and younger kids can enjoy experiencing the simulations.
Viking World
Viking World is a favorite destination in Iceland for families. This is mostly thanks to the incredible Viking Ship Icelander, a replica of the Gokstad ship. Located by the Faxafloi bay in Reykjanes, the museum features original artifacts and beautiful replicas. The museum is small, with just a couple of exhibits, but it is a great way to kill some time if you are near the airport. As one of the best things to do in Iceland with kids, there is an onsite cafeteria with coffee, snacks, sandwiches, and more.
Enjoy the Great Outdoors
Iceland is famous for its beautiful scenery. Be sure to spend some time outside exploring one or more of these amazing locations in Iceland.
Reynisfjara Beach (Black Sand Beach)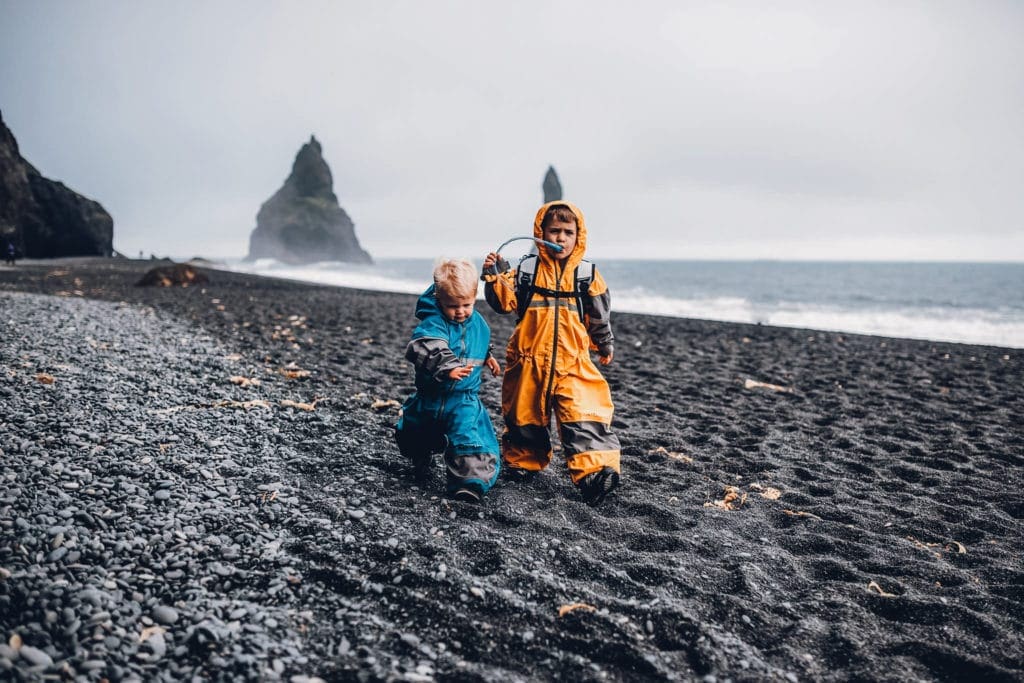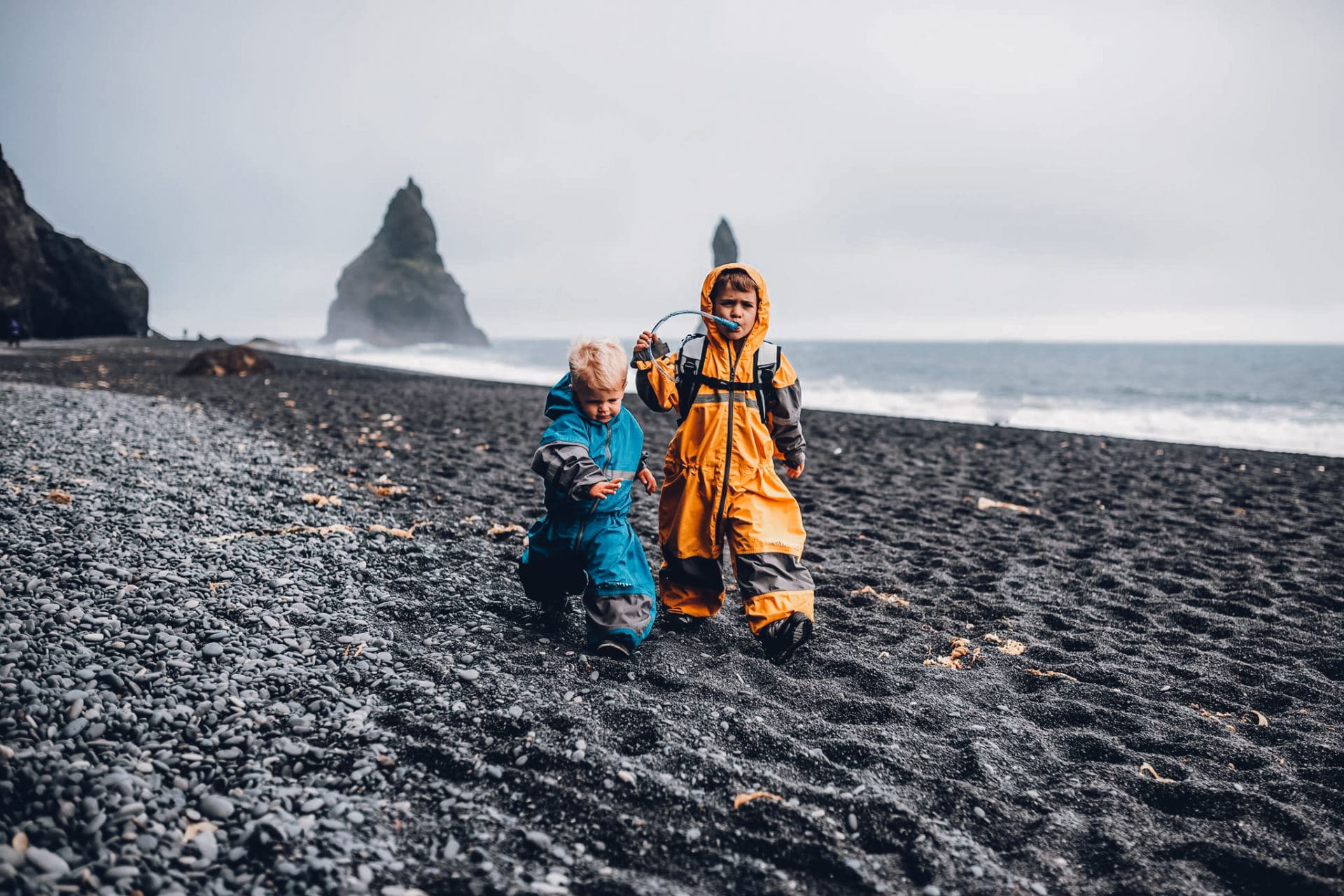 Located on the southern coast of Iceland (approximately 2.5 hours from Reykjavík), Reynisfjara Beach is one of the best outdoor things to do in Iceland for families. Due to its proximity to Reykjavík, it's an easy half-day trip, or a great stop on a long road trip. Famous for its towering Basalt rock formations, roaring ocean sounds, and black sand along the shore, Reynisfjara Beach is sure to impress everyone in your family. Look out to sea and you can also admire the stunning Reynisdrangar sea stacks emerging from the ocean. Dramatic views in every direction await your family along this beach! Afterward, you can visit the charming town of Vík í Mýrdal for more family fun.
Note: Reynisfjara Beach is also a popular place to encounter sneaker waves/sleeper waves. Caution near and in the water is strongly recommended.
Ready to book your tour to Reynisfjara Beach? Book now using Viator.
Nauthólsvík Geothermal Beach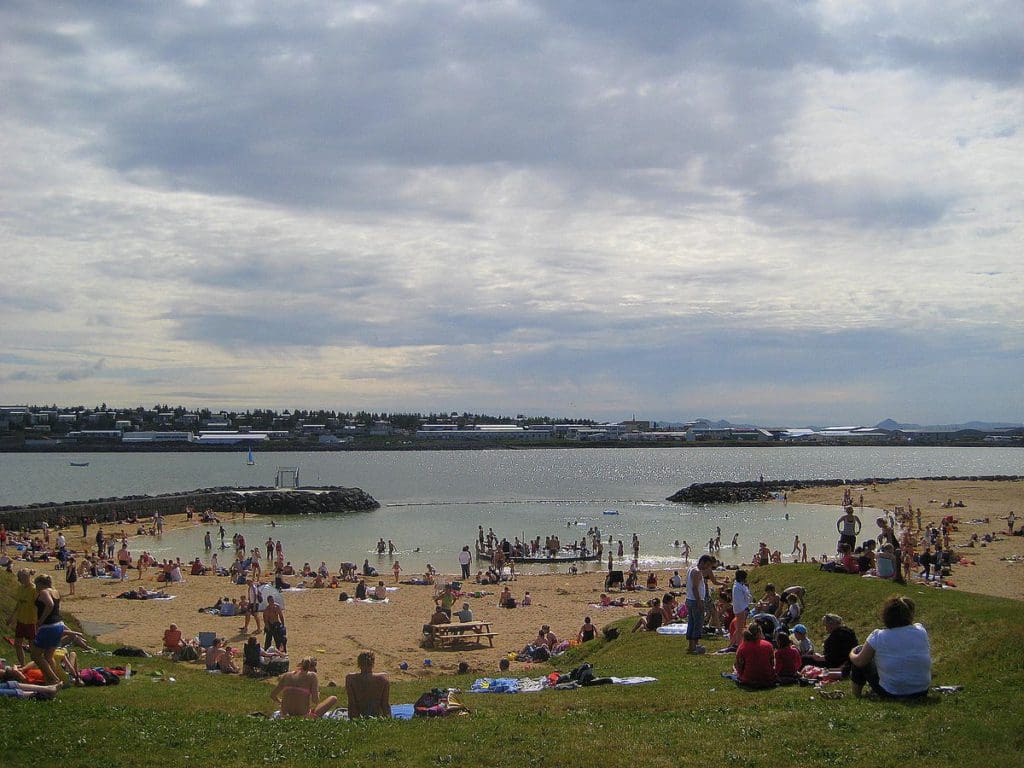 To experience the beauty of a pristine beach in Iceland, we suggest you visit the Nauthólsvík Geothermal Beach. Since it's already located within Reykjavik, it'll be easy to add to your Iceland itinerary. Your kids will be delighted and excited to go swimming despite the cold temperatures and icy climate of Iceland. No matter the weather, warm water is pumped into the lagoon, offering a great place to swim or splash around. If the weather is warm, you can also enjoy some sunbathing on the beach or playing in the sand. The beach has convenient showers, steam baths, lockers, and hot tubs. For adventurous adults or older kids, you can try swimming in the cold water of the sea.
Jökulsárlón Glacier Lagoon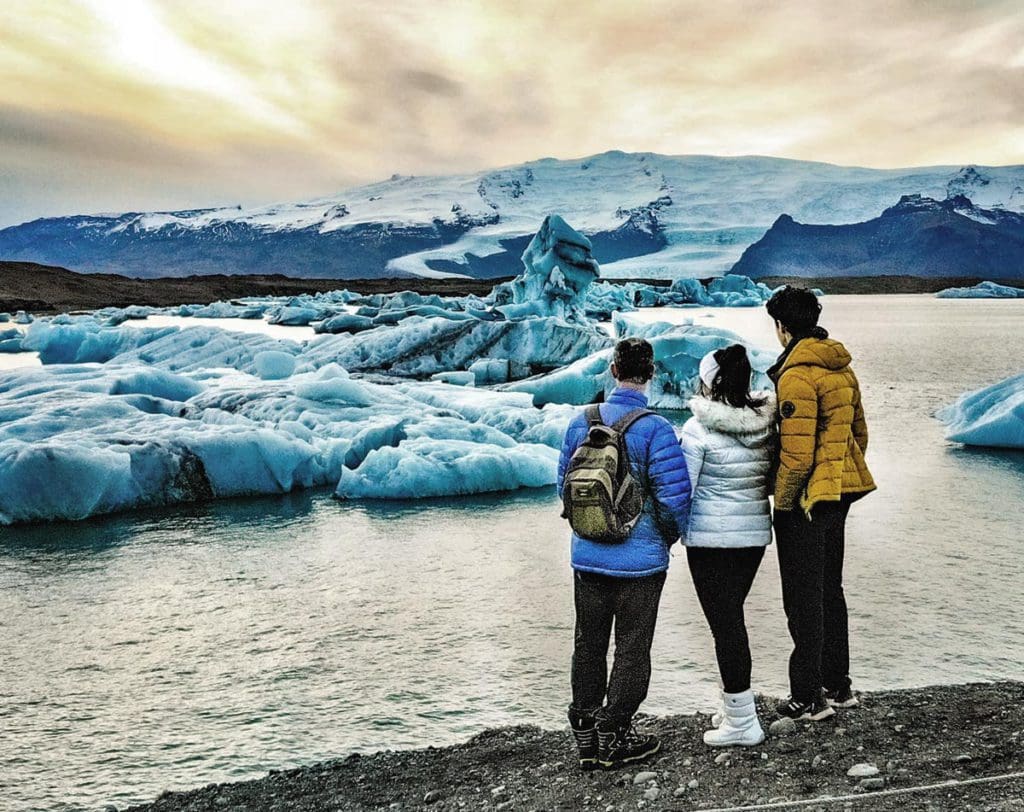 Southeast Iceland is home to the Jökulsárlón Glacier Lagoon, an iconic Icelandic destination. As one of the best things to do in Iceland with kids, the lake features icebergs bobbing in the water, arctic birds, and seals. While you can visit the lagoon to take some pictures before heading to your next destination, you can get more up close and personal with the glacier. Your kids are sure to love a ride in an amphibious vehicle rental or on a boat tour. Be sure to see the waterfalls when you're there!
Looking to book a family-friendly tour in Jökulsárlón Glacier Lagoon? Find great options using Viator today!
Sólheimasandur Plane Wreck
Have you ever wondered what it's like to explore an abandoned plane? You can find the incredible Sólheimasandur plane wreck in South Iceland, which has been featured in movies, TV shows, music videos, and more! It's surely one of the best things to do in Iceland with kids during the summer. The crash occurred in 1973 and all crew members survived, but it was too difficult to recover the plane. Today, you can access the plane wreck after a hike from a nearby parking lot. While fascinating, this destination is probably not ideal for small children, and it certainly should not be visited during the winter. Snowy conditions make it too dangerous to find the wreck or hike. 
Please Note: There is a shuttle that goes to the Plane Wreck: DC3 Plane Wreck Shuttle in South Iceland | Icelandic Mountain Guides.
Blue Lagoon
A top tourist destination in Iceland for families with kids is the Blue Lagoon. Located near the Keflavik Airport, it's easy to access from Reykjavik. This family-friendly, hot water spring is a favorite spot in Iceland and features an impressive spa and hotel.
Kids younger than 13 years old get in for free with an adult. This stop may be a bit boring for small children, but the sights and experiences are certainly wonderful. You can watch the steam rising around the rocks and enjoy a nice walk around the lakes. Kids ages kids 2-8 are required to wear flotation devices (which are supplied for free). As a popular destination, you can expect crowds at the Blue Lagoon and longer wait times.
Note: Remember to use the provided conditioner in your hair. Additionally, those with long hair should put their hair up in a ponytail. Getting your hair wet in the Blue Lagoon could result in super dry, breakable hair.
Look for Blue Lagoon tours and tickets here with Viator!
Laugardalslaug Pool
Iceland is home to some incredible hot spots and geothermal pools, including Laugardalslaug. Great for kids of all ages, admission is included with the City Card, so be sure to add it to your Reykjavik itinerary! The pool is an excellent place to spend a few hours and let your kids enjoy the water. Kids love playing in the warm seawater complete with slides, water games, and more. As a popular spot among locals, you can enjoy a real Icelandic experience, swimming and relaxing in the hot water.
Snaefellsjokull National Park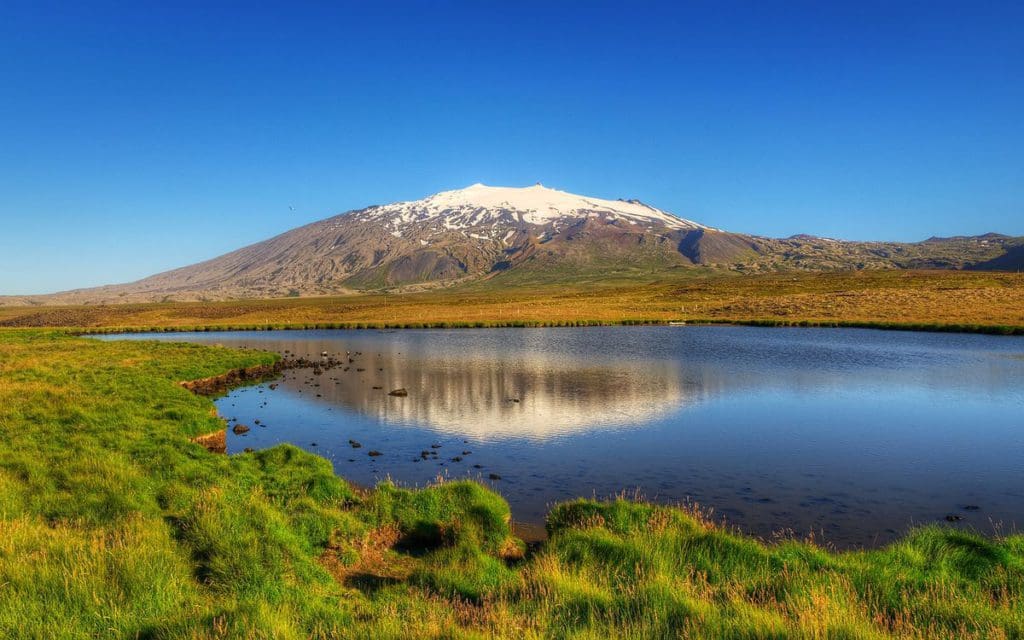 Whether you have hours or days to spend, Snaefellsjokull National Park is one of the best things to do in Iceland with kids. Located on the tip of the Snaefellsjokull Peninsula, there's a lot to enjoy inside the park. The sub-glacial volcano is the main attraction, adored by parents and children of all ages. You will also want to see the black sand beaches, lava tubes, and take the cave tour nearby!
Hiking is one of the best ways to experience the park, and there are a lot of family-friendly ones. Try the one leaving from the parking lot of Djupalonssandur, which is pretty short, if not a bit steep at times. For a longer hike, try the trail through Moduvor, Skardsvik, and Ondverdarnes. You may even see some fishermen loading up their boats!
Need a kid-friendly tour in Snaefellsjokull National Park? Here are some great options from Viator. Book today!
Visit a Local Waterfall
Families will adore visiting one of the many waterfalls in Iceland. Here are two family-friendly options to get you started! Firstly, Skógafoss is a great option for families, as well as one of the largest waterfalls in the country. Impressive to witness, you can even walk right up to the water. Although, prepare to be soaked in its spray! Easily incorporated into a self-driving or booked tour along the southern coast, everyone in your family is sure to fall in love with Skógafoss.
Then, Seljalandsfoss is another fantastic option for families. Located within the Golden Circle, this waterfall cascades into the surrounding meadow. Take the path that goes behind the falls for a truly magical sight. From this vantage point, families can see right through the falls.
Note: Regardless of which waterfall you visit, use caution when walking near or around the falls, as the ground may be slippery.
Take a Hike
Families interested in hiking while in Iceland will adore Landmannaluagar. Nestled within the Fjallabak Nature Reserve, Landmannaluagar is accessible by a 4×4 or bus tour (there are no paved roads, expect rough terrain). Here, you can hike amongst lava fields, as well as enjoy a natural geothermal pool that is serenely located in the middle of a grassy field. Famous for its colorful. mountains, Landmannaluagar offers several options for summer day hikes for families. There are several hike options for families, including options from .5 to over 8 miles in length. Which option you chose depends on your kids, itinerary, and desire. We've listed three of our family favorites.
One of the most popular hikes is the Laugahraun Lava Field, a 2.7-mile hike accessible for all ages. For a more challenging hike with an epic view, try Mt. Bláhnjúkur. This difficult 3.8-mile hike takes you up to Blue Peak. Finally, Strútur is a quick .5-mile hike that gives families a great taste of Landmannaluagar. In fact, this short hike takes you around a volcanic crater. After hiking, take a dip in the People's Pool, the on-site naturally occurring hot spring.
See the Northern Lights
Many people make the trek to Iceland in hopes of seeing the Northern Lights. Unfortunately, viewing the Northern Lights can be complicated, and it's important to plan ahead for a successful trip with kids. While you can potentially see the Northern Lights between late August and May, your best bet is between October and April. Book a tour to see the Northern Lights with an experienced guide to get the best viewing spots.
If you want to see the Northern Lights with kids, a tour can ensure you have the best chance of catching a glimpse. In some cases, you might miss the Northern Lights on the first try, but your tour company may not charge you extra to take additional trips. One popular company is Reykjavik Excursions, which offers nine different Northern Lights tours, including one by boat! Other options include Grayline, Wake Up Reykjavik, and Reykjavik Sightseeing.
Save yourself the hassle and book a Northern Lights tour with the professionals at Viator.
RELATED ARTICLE: Best Places To Travel In December With Your Family.
Take a Family-Friendly Tour
Taking a family-friendly tour is one of the best things to do in Iceland with kids. Not only will you get an expert guide to show you around, but it'll be really fun too! Here are some of the best tours for families in Iceland!
Golden Circle Tour
Arguably one of the most famous attractions in Iceland, the Golden Circle is a must-see for families. Located not far from the capital city, it consists of three stunning locations in southwest Iceland. Luckily, you can book a complete tour of the Golden Circle, including Thingvellir National Park, Geysir, and Gullfoss Waterfall. You and your children will love the breathtaking views of the waterfalls while learning about Viking history and seeing the shifting tectonic plates. A wide variety of tours are available, including add-ons like snowmobile rides, horseback rides, and visits to the geothermal spa. A few companies we suggest are Reykjavik Excursions, Arctic Adventures Iceland, or even Viator.
Gift your family the experience of a lifetime on your trip to the Golden Circle by booking a tour with Viator.
Icelandic Horseback Sightseeing Tour
If you are looking for a more private tour for your family, take an Icelandic horseback sightseeing tour. While more expensive, the tour offers a once-in-a-lifetime experience for your family and children. Take country rides through nature, travel under the volcano, or venture further into nature. With a private tour guide, you are sure to enjoy a personalized experience with incredible views.
A few companies offer this experience, such as Arctic Adventures Iceland, which has options on the beach, through glaciers, and more. If you have real horse fanatics in your family, you can even book a multi-day horseback riding tour with Eld Hestar. There are even winter options available, so you won't ever have to miss out!
Whale Watching and Puffin Tours
Whale watching and puffin tours are very popular things to do in Iceland with kids. These are a great way to see these majestic animals up close, and learn more about them too. Which you should choose depends on what kind of experience you want. Whale Safari offers small group tours for whale watching on Faxafloi Bay. Opt for just a whale-watching tour, a puffin-seeing excursion, or combine both options in one! Tours last about two hours, but they are only available for guests over 10 years old.
All ages can enjoy tours from Elding Whale Watching, though. Excursions include classic whale-watching tours, puffin-watching tours, and Northern Lights cruises. Other great companies include Puffin Tours, North Sailing,  and Wake Up Reykjavik.
Let experts plan the perfect tour for your family. Discover the best options for whale watching & puffin tours with Viator today.
Happy Travels!
We hope you liked this list of the Best Things To Do In Iceland With Kids! From the Northern Lights to Blue Lagoon, the Golden Circle, and the bustling streets of Reykjavik, we're sure you'll love this unique destination. Enjoy Iceland with your kids!
*Due to the COVID-19 pandemic, some of the attractions, accommodations, or things to do on this list may be closed. Please ensure availability before making your decision.
*This post may contain affiliate links that may earn us a small commission, at no additional cost to you. Affiliate links in no way inform the hotels, sights, products, or other recommendations included in our articles. All opinions and recommendations expressed here are compiled from submissions submitted by the generous members of our Families Who Love To Travel community.
READ NEXT: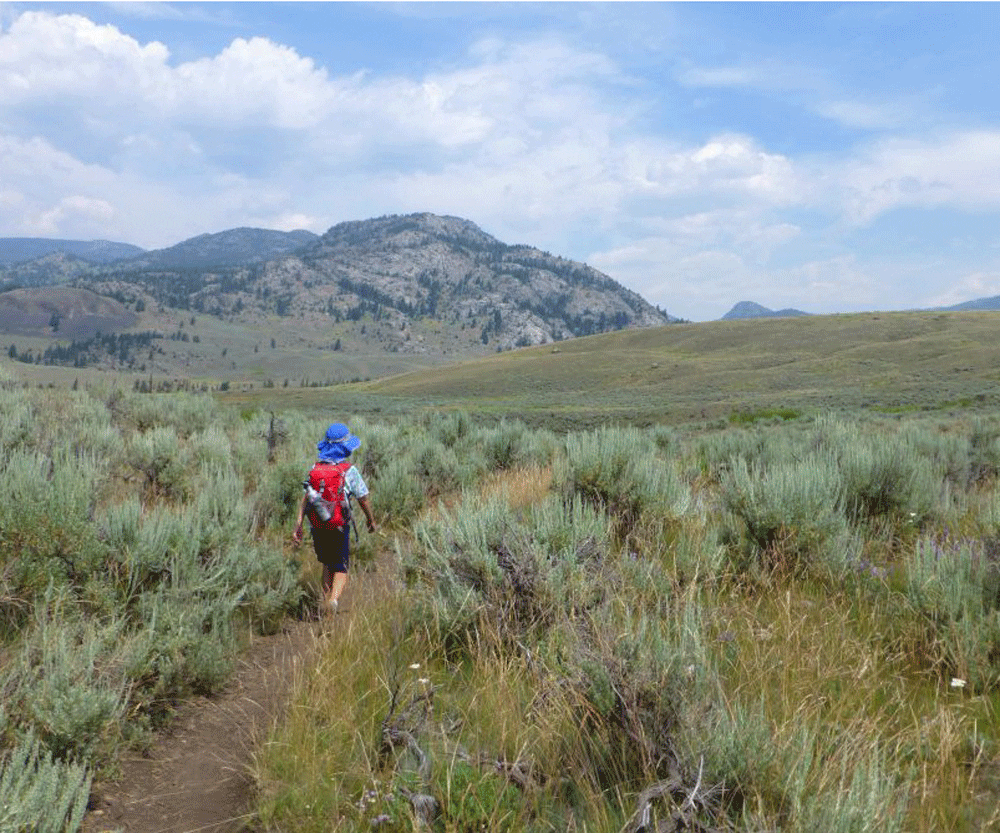 Everyone knows that Yellowstone National Park makes for a classic family vacation. Strolling the boardwalks...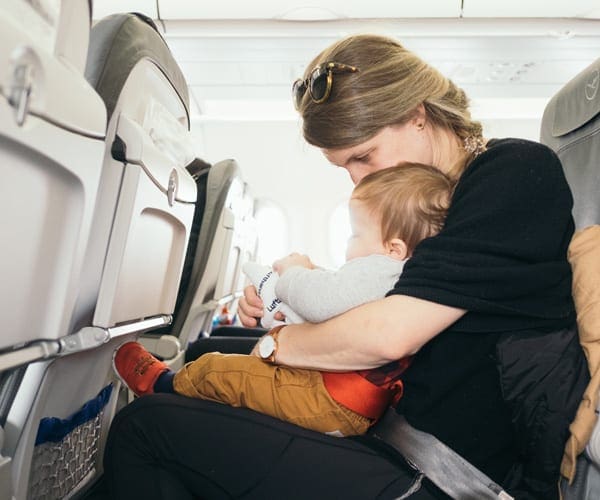 Families Who Love To Travel contributor Meghan Oaks provides her 10 best tips for your...