Our list of best things to do in Atlanta with kids has everything you need for a fantastic family vacation! From cultural destinations to outdoor activities, this Georgia destination offers plenty of recreation for all ages. Whether you want to visit a museum, spend time at the playground, or say hi to some local wildlife, most attractions are conveniently located near each other. Of course, some things to do are better to visit with kids than others, which is why we've put together these tips for families. We've also included information about the best places to stay in Atlanta with kids to plan your trip. Keep reading for our list of the Best Things To Do In Atlanta With Kids!
Watch a Baseball Game at Truist Park
There isn't a bad seat in the house at Truist Park! Baseball fans, or those looking for the best Atlanta attractions for families, will love a visit to this popular stadium just 10 miles away from downtown Atlanta. Home of the Atlanta Braves, it's the perfect place to enjoy quality time while watching a game. Not only are there a ton of drink and dining options for parents, but there's also a special Kids' Zone where little ones can hang out. Here, you'll find a rock-climbing wall, zipline, carnival games, and more fun for kids under fourteen.
For an extra fee, families can also enroll in the Kids' Club program, which includes a bag filled with fun merch. Plus, every Sunday after a home game, kids between four and fourteen are invited to run the bases like a professional player at no additional cost! This is surely one of the best things to do in Atlanta with kids!
Look for interesting things to do and in Atlanta with Fever Up, such as Van Gogh: The Immersive Experience!
Stroll Through the Atlanta Botanical Garden
For a peaceful day in a busy city like Atlanta, look no further than the Atlanta Botanical Garden. Located adjacent to Piedmont Park in Midtown, this family-friendly venue is open all year round and always has something new and exciting to see. Kids can explore a Japanese garden, butterfly garden, a children's garden, and a conservatory filled with plants from all over the world. If you don't want to explore by yourself, take a docent-led tour through the exhibition halls and outside nature trails. Keep an eye out for the amazing glass sculptures! Once you're done, head to the Outdoor Kitchen to taste some of the local harvests. There's also a gift shop to take a memento home with you.
Pro Tip: Be sure to wear comfortable shoes and clothes, because you'll be walking a lot!
Visit a Family-Friendly Museum
Atlanta's top museums are a great way to spend a day with kids. From the National Center for Civil and Human Rights to The World of Coca-Cola Museum, there are plenty of interesting stops for families throughout the city. Keep reading for our suggestions on some of the best kid-friendly things to do in Atlanta!
World of Coca-Cola
One of the most popular tourist attractions in Atlanta is World of Coca-Cola Located in downtown Atlanta, it's a perfect place for preteens and teens to experience the wonder of the world's most famous beverage brand. Here you'll experience a collection of interactive exhibits, including a 3D Theater, tasting exhibit featuring a collection of Coca-Cola beverages from around the world, and other fun games.
From photos inside the Pop Culture exhibit to a behind-the-scenes look at Coca-Cola's bottling process, there's plenty to keep kids entertained! They'll love learning more about the history of Coca-Cola then smell some of the aromas that make up their favorite beverages at their newest exhibit, Scent Discovery. You can even see the Vault where the Coca-Cola receipt is kept! This one-of-a-kind experience is a fantastic way to learn about American history. Plus grab some merch from the Coca-Cola Store on your way out. Don't forget to take a picture with the iconic Coca-Cola Polar Bear! Certainly, this is one of the best kid-friendly things to do in Atlanta.
Get your tickets for the World of Coca-Cola Atlanta here!
Children's Museum of Atlanta
Looking for one of the best things to do in Atlanta with little kids? Head to the Children's Museum of Atlanta! It's located downtown, adjacent to Centennial Olympic Park, and offers interactive exhibits, live animal displays, and even a butterfly garden. Interactive exhibits are divided by age, so kids between two and eight can visit The Science Station while visitors five and under have fun at the Learning Station, featuring a toddler center. Other interesting exhibits appeal to all ages too. Milk a model cow, scurry up the climbing tower, or whip up a meal in the Waffle House model kitchen.
When the weather is warm, little ones will love the water play area, which includes a splash pad and a giant 20-foot slide! There are also a few baby sections for tiny visitors who need a small area. Certainly, this is one of the best things to do in Atlanta with toddlers!
High Museum of Art
​​If you're coming to Atlanta for a family vacation and want to check out the city's culture with your kids, visit the High Museum of Art. Located on Peachtree Street in Midtown Atlanta, this contemporary museum has a wide selection to interest children and adults alike. Between giant statues, historic furniture, and more works inside the permanent collection, a rich cultural history awaits your family here. Plus, interactive rotating exhibits will capture children's attention with bright colors and funky designs. Exhibitions rotate regularly, you can find the current options here. There's even a children's art studio where kids can create their own pieces!
Be sure to consult the event calendar for more information on when you're visiting, since the High frequently hosts classes for toddlers, teens, and even adults! It's no secret it's one of the best things to do in Atlanta with kids.
Fernbank Museum of Natural History
Dinosaur lovers can't miss a trip to the Fernbank Museum of Natural History! Take a trip back in time when you visit this natural history museum, which features over 75 acres of outdoor space, interactive exhibits, and more fun for all ages. Kids will love walking through the outdoor Dinosaur Plaza, featuring fountains, trees, and giant bronze dinosaurs! Walk through the rain garden for a moment of relaxation, take kids to the playground, or stroll through the treetops on an elevated platform with WildWoods.
When you want to explore more, you can venture through the breathtaking walking trails inside the Fernbank Forest while listening to the sound of songbirds. Meanwhile, indoor exhibits include a STEAM Lab, shell collection, and historic clay artifacts. Of course, you should save time for a visit to the 3D Giant Screen Theather, which has screenings daily for all ages. Certainly, families will agree that this is one of the best kid-friendly things to do in Atlanta.
Book your CityPass Atlanta for discounted entry to Fernbank Museum of Natural History, World of Coca-Cola, Zoo Atlanta, and the Georgia Aquarium!
Atlanta History Center
History buffs can't get enough of the Atlanta History Center. With a variety of permanent and rotating exhibits, this historic museum and research center covers significant moments in American Civil War history. Since some topics may be sensitive for younger kids, we suggest this activity for mature preteens or teens. Inside, you'll find a visitor's center with information on where to find artifacts like slave shackles, Civil War uniforms, and old newspapers. One of the main attractions is the Cyclorama, a three-dimensional, nearly 50-foot tall painting about the Battle of Atlanta. Stay for the short video to learn more about this magnificent masterpiece that weighs over 10,000 pounds!
Alternatively, those with younger children can enjoy the Texas locomotive exhibit, featuring a fully-restored 1850s locomotive (named Texas). In fact, kids can even climb inside the locomotive cab! Then, the Swan House includes one bedroom showcasing historical toys and other activities for kids, which kids may enjoy seeing. The Smith Farm also has live animals (sheep, goats, and turkeys – oh my!) for kids to see. Finally, don't miss the 33 acres of gardens filled with kid-friendly activities. Help little ones find all the hidden treasures, such as a Tiny Door and mini free library! While older family members explore education exhibits as mentioned above, kids can also enjoy the two historical playhouses on site.
There's also a cafe and a wonderful restaurant on-site. Or, head outdoors to explore the beautiful property. Enjoy The Swan House and a large garden with a maze for kids to run around. This is surely one of the best things to do in Atlanta with kids!
For more family-friendly museums in the United States, check out our list of the Best Museums In NYC By Age For Families!
The King Center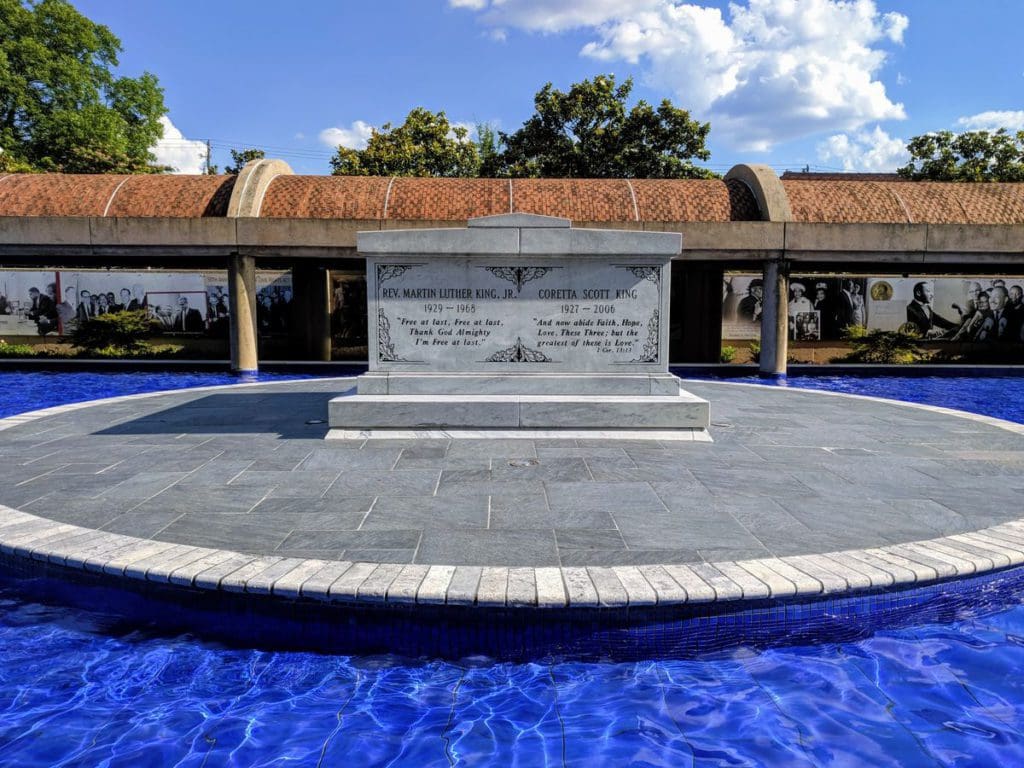 Families should save time to learn all about Martin Luther King Jr. and his legacy at The King Center. Located in Sweet Auburn, a historically African American area in Atlanta, it's a wonderful place for kids to watch the Civil Rights Movement come alive through informative exhibits. First, start your visit outdoors by walking through the Civil Rights Hall Of Fame, passing statues of Gandhi, as well as Dr. & Mrs. King's Crypt. Then, head inside to The Freedom Hall, where you'll find old photos, writings, and other memorabilia from the activist's life. If you have time, you can also secure a ticket to visit Dr. King's Birth Home just a little up the road.
Learn More about Local Wildlife
If you have animal lovers in your family, Atlanta is an amazing city to learn more about local wildlife. Here are a few more of the best things to do in Atlanta with kids!
Georgia Aquarium
The Georgia Aquarium is a stunning and interactive experience for children of all ages! Located in downtown Atlanta, the aquarium is divided up into 5 different zones: Ocean Voyager, Tropical Diver, River Scout, Coldwater Quest, and North American Waters. Kids can see anything from freshwater fish to coral reefs, penguins, and beluga whales. In the Tropical Diver section, little ones will have fun finding "Nemo," seahorses, and other colorful creatures. They'll especially love the Dolphin Show and Sea Lion Presentation, where resident performers show off their skills! Or, catch a glimpse of the ocean's apex predators in the SHARKS! Predators of the Deep exhibition. No wonder this is one of the best things to do in Atlanta with kids!
Buy The Georgia Aquarium Tickets now.
Check out more animal adventures on our list of the 9 Best U.S. Aquariums To Visit For Kids!
Zoo Atlanta
Spend an afternoon with your family at Zoo Atlanta. Nestled in the historic Grant Park near downtown Atlanta, this zoological park features more than 1,000 animals in naturalistic habitats, from orangutans to giant pandas, zebras, and African lions. Enjoy exhibits such as the Wild Adventures Of Dr. Dolittle or Jungle World, which simulates the humid, tropical climates of Asia and Africa. Kids who are up for a challenge will love the Treetops Trail, a ropes course featuring exhilarating zip lines, Tarzan swings, bridges, and more.
Another great way to enjoy the zoo is by taking a guided tour, visiting the playground, or feeding the giraffes. You can also visit the petting zoo to interact with furry friends. When you're hungry, check out the on-site restaurant or bring your packed lunch to the picnic area for a nice break. Certainly, this is one of the best things to do in Atlanta with toddlers!
Book your Zoo Atlanta: General Admission Ticket here with Getyourguide.com!
See a Show at the Center for Puppetry Arts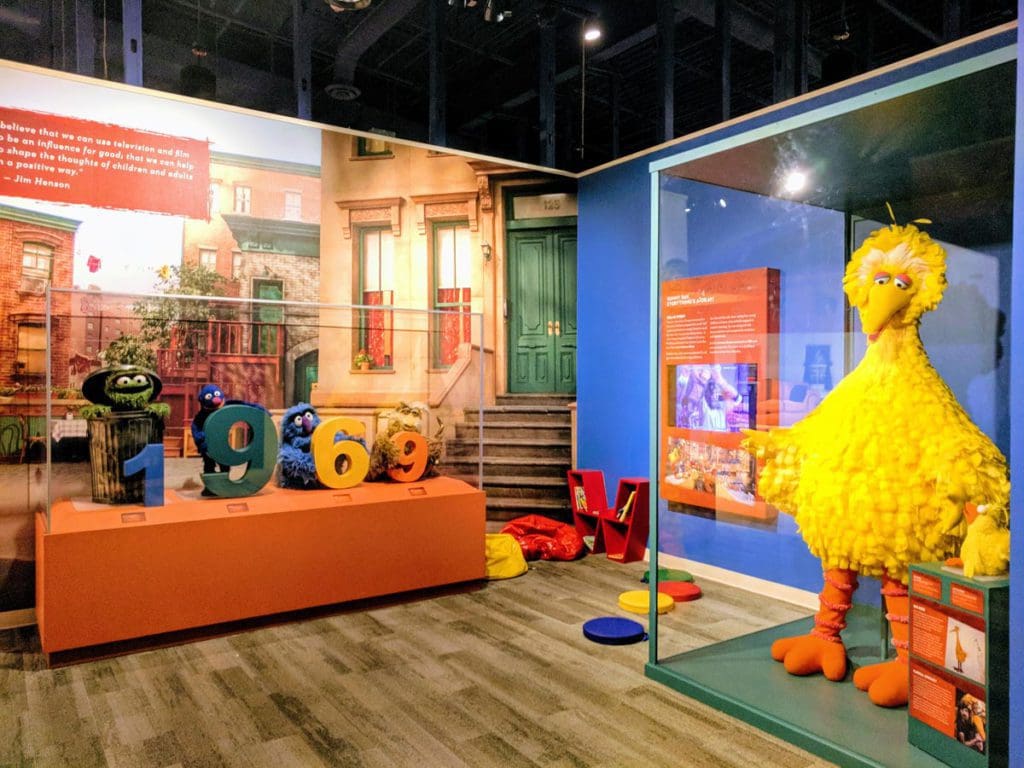 Located in the heart of Atlanta, the Center for Puppetry Arts is a must-visit for families with kids. In fact, you may be surprised to discover this is one of the largest puppet theaters in the world! With performances, educational experiences, and even a museum where you can learn more about the art of puppetry, it's definitely worth the stop. Families can explore the museum's extensive permanent collection of puppets on display in The World Of Puppetry exhibit, which showcases puppets from around the world and throughout history. Who knows, you may even be in time to catch a puppet show during your visit!
If not, the center arranges a variety of other family-friendly shows in its intimate theater, from international puppeteers to Broadway performers. Kids will also enjoy the various workshops on puppet making, puppeteering, and more. After all, we don't consider it one of the best things to do in Atlanta with kids for no reason!
Purchase your entry ticket for the Center for Puppetry Arts, Worlds of Puppetry Museum through Getyourguide.com here!
Ride the Atlanta BeltLine
Exercise and explore the city's best neighborhoods on the Atlanta BeltLine. With over 22 miles of scenic trails, this outdoor attraction connects former rail lines throughout Atlanta, though it's not totally complete yet. You can walk, but we suggest renting a bike from the Atlanta Bike Barn to better explore the BeltLine. Then, you can hop on the Eastside Trail from Ponce to Piedmont Park, as it's one of the most family-friendly options. Along the way, you'll pass magnificent murals and attractions like the Ponce City Market. You can also take the Westside Trail through Atlanta's oldest neighborhoods, from Washington Park to University Avenue.
If you'd rather explore with a guide, take a bike tour during warmer weather! Once completed, the Atlanta BeltLine will link 45 neighborhoods in Atlanta with public parks, schools, and public art, making it one of the best things to do in Atlanta with kids.
A part of this Guided Bike Tour in Atlanta takes you on the Beltline Eastside Trail! Book it now!
Enjoy a Sweet Treat
What better way to end your day in Atlanta than with a sweet treat? Luckily, there are plenty of kid-friendly dessert spots in Atlanta! Ice cream lovers will be wowed by the variety of homemade flavors to choose from at Sweet-Stack Creamery, with fun toppings like fruity pebbles, cookies, and so much more.
Or, choose from a multitude of freshly-made pastries at Sweet Hut Bakery & Cafe, which also serves bubble tea, savory sandwiches, and cake. Speaking of cake, cheesecake lovers can't miss a visit to Cheesecaked, featuring a ton of fun flavors and even cheesecake-flavored cupcakes and more desserts. Melt-in-your-mouth milkshakes from The Yard Milkshake Bar are a must as well! No matter where you visit, indulging in a sweet treat is one of the best family things to do in Atlanta.
Try this 3-hour Atlanta Beltline Food, Street Art, and History Tour through Viator!
Explore One of Atlanta's Many Parks & Playgrounds
Families who want to experience the best free things to do in Atlanta with kids will love the city's selection of parks and playgrounds. Here are our suggestions for kid-friendly outdoor activities in Atlanta!
Stone Mountain Park
For an adventure, just a half-hour outside of Atlanta, visit Stone Mountain Park. This magical destination is a fantastic place for families who love hiking, exploring, and immersing themselves in nature. Here, you'll find a merry-go-round, large open fields, and even the Stone Mountain Scenic Railroad, which provides amazing views of the surrounding area. Though it's currently closed, there's also a Summit Skyride that provides an amazing aerial view of the area. Explore over 3 miles of hiking trails perfect for trekking, horseback riding, or biking. Kids can also play mini-golf, laser tag, or watch a 4D show.
For dining, there are also restaurants that kids will enjoy such as Cook's Country BBQ and Coweta County's Bistro Southern Kitchen. It's no surprise this is one of the best things to do in Atlanta with kids!
Experience Georgia in the fall thanks to the tips on this list of The Best Things to Do in North Georgia with Kids in the Fall!
Chastain Park Playground
Chastain Park Playground is one of the largest playgrounds in Atlanta! Providing scenic views of the city, it's also a great place for kids to hang out and play. It features two different-sized play areas with a ton of equipment, including slides, swings, and climbing frames. Some are especially for toddlers, so little ones won't feel left out. In fact, this is one of the best things to do in Atlanta with toddlers!
Then, visit the Japanese Garden to find a lovely creek to sit by or find a shady bench to relax while kids explore the playground. On hot days, kids can cool off in the splash area. Tennis courts, a golf course, and even a swimming pool are just a few of the many free activities available here. Certainly, this is one of the best things to do in Atlanta for free with kids!
Martin Luther King Jr. National Historic Park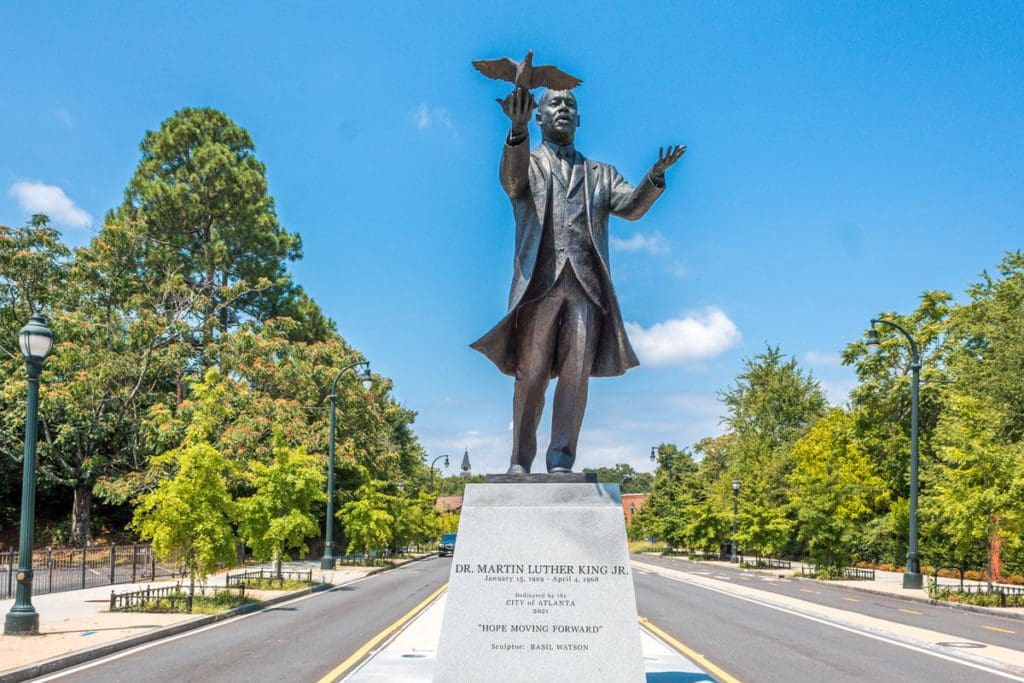 See the birthplace of America's Civil Rights Movement at Martin Luther King Jr. National Historic Park. Spanning more than 35 acres, the park includes several buildings covering the life of MLK Jr., including his childhood home. Visiting here will be a very humbling and educational experience since there's so much history in this one location. In the D.R.E.A.M Gallery, look through images of U.S. presidents and other important historical figures.
Free tours are available at various times throughout the day. Remember to bring a water bottle to stay hydrated since you'll be walking quite a bit. Every year, the park also has hands-on programs, workshops, arts and crafts, and other seasonal events to keep you entertained. Certainly, this is one of the best family things to do in Atlanta, (especially for homeschool and world school families!).
Reserve this popular Martin Luther King Jr. History Walking Tour through Viator!
Centennial Olympic Park
Families looking for the best free things to do in Atlanta with kids will love Centennial Olympic Park. Located in downtown Atlanta, it's one of the most popular attractions in the city and has a lot to do as a family. (Not to mention a ton of great photo opportunities!) Enjoy multiple playgrounds, scenic gardens, and even an incredible ride on the SkyView! Little ones will love playing with the interactive fountain too. They can also learn more about Georgia's 1996 Olympic Games with information throughout the park as well. Lots of open areas, benches, and trees make this a wonderful place to spend a carefree afternoon as a family.
Book the Midtown Guided Segway Tour of Atlanta through Centennial Olympic Park with Getyourguide.com!
Piedmont Park
Piedmont Park is one of the oldest parks in the United States. It's also one of the best free things to do in Atlanta with kids! Whether you want to relax or burn some energy, it covers over 325 acres of green space to enjoy. Local families often come here to take a stroll, walk their dogs, or just enjoy views of the downtown Atlanta skyline. Kids will love the chance to scooter, rollerblade, or bike around the park. There are plenty of rental shops around each entrance, plus tennis courts, a golf course, a public pool, and basketball courts. Families can also take a gardening class, visit the farmer's market, or go on a historic tour.
Pass by Piedmont Park on this 90-Minute Narrated Sightseeing Trolley Tour in Atlanta through Viator!
Where to Stay in Atlanta with Kids
Looking for the best hotels in Atlanta for families? Once you've explored the best things to do in Atlanta with kids, you'll need somewhere to return to. A lot of parents like to book a room downtown for the most convenient stay. Check out The Ritz-Carlton, Atlanta, the W Atlanta, or the Four Seasons Hotel Atlanta. The Westin Buckhead Atlanta is a good choice outside of the main city center.
Reserve a stay in Atlanta through VRBO here!
Happy Travels!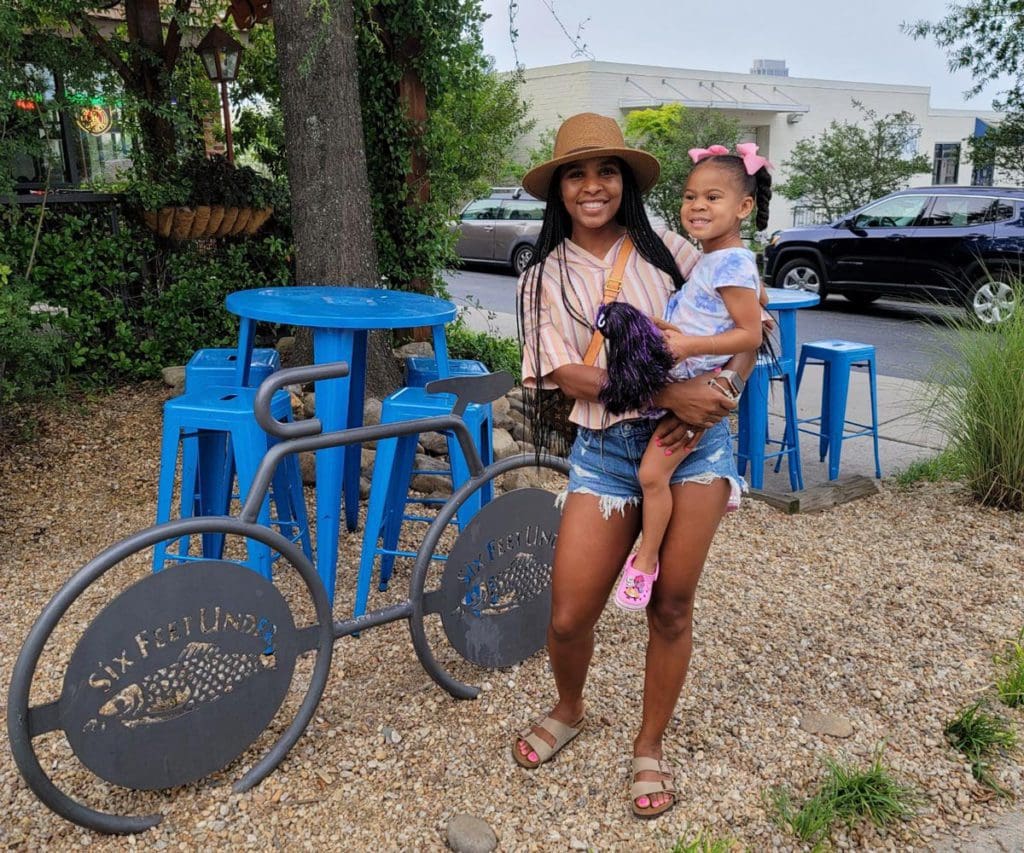 We hope you found this list of the Best Things To Do In Atlanta With Kids helpful in planning your own visit! If you're wondering what to do in Atlanta with kids, you'll have a lot to choose from here! From museums and kid-friendly activities in Atlanta to outdoor parks and other fun things to do, this dynamic city is sure to entertain your family. Enjoy Atlanta with your kids!
*Due to the COVID-19 pandemic, some of the attractions, accommodations, or things to do on this list may be closed. Please ensure availability before making your decision.
*This post may contain affiliate links that may earn us a small commission, at no additional cost to you. Affiliate links in no way inform the hotels, sights, products, or other recommendations included in our articles. All opinions and recommendations expressed here are compiled from submissions submitted by the generous members of our Families Who Love To Travel community.
READ NEXT: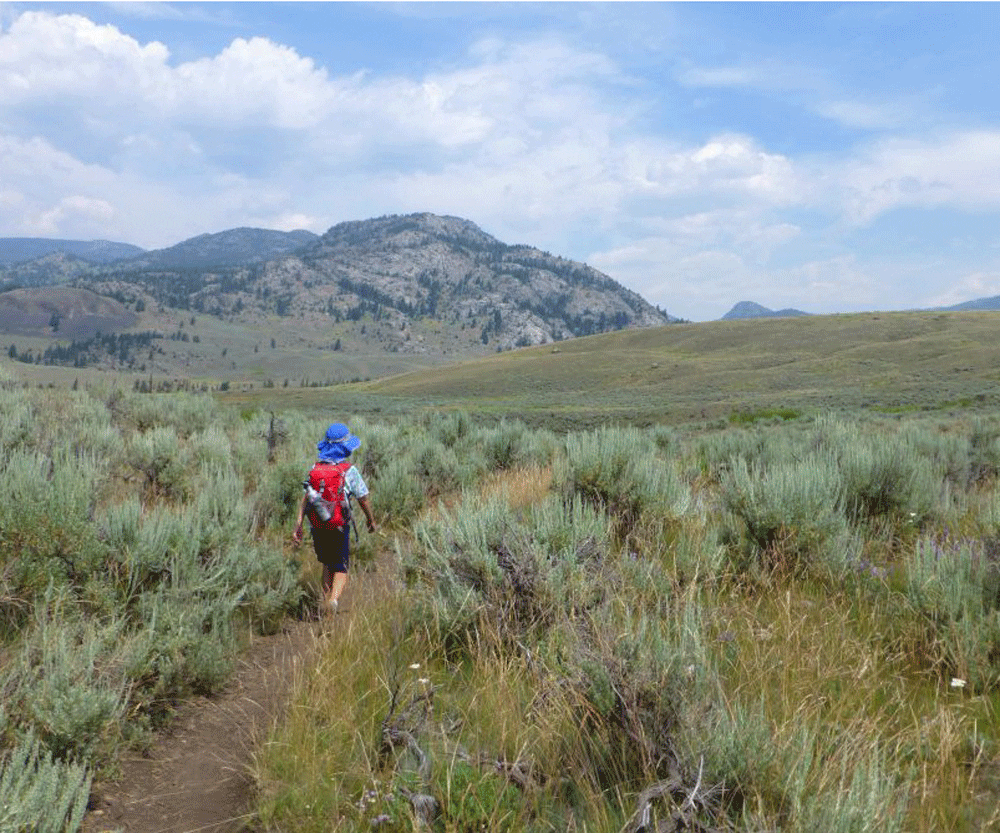 Everyone knows that Yellowstone National Park makes for a classic family vacation. Strolling the boardwalks...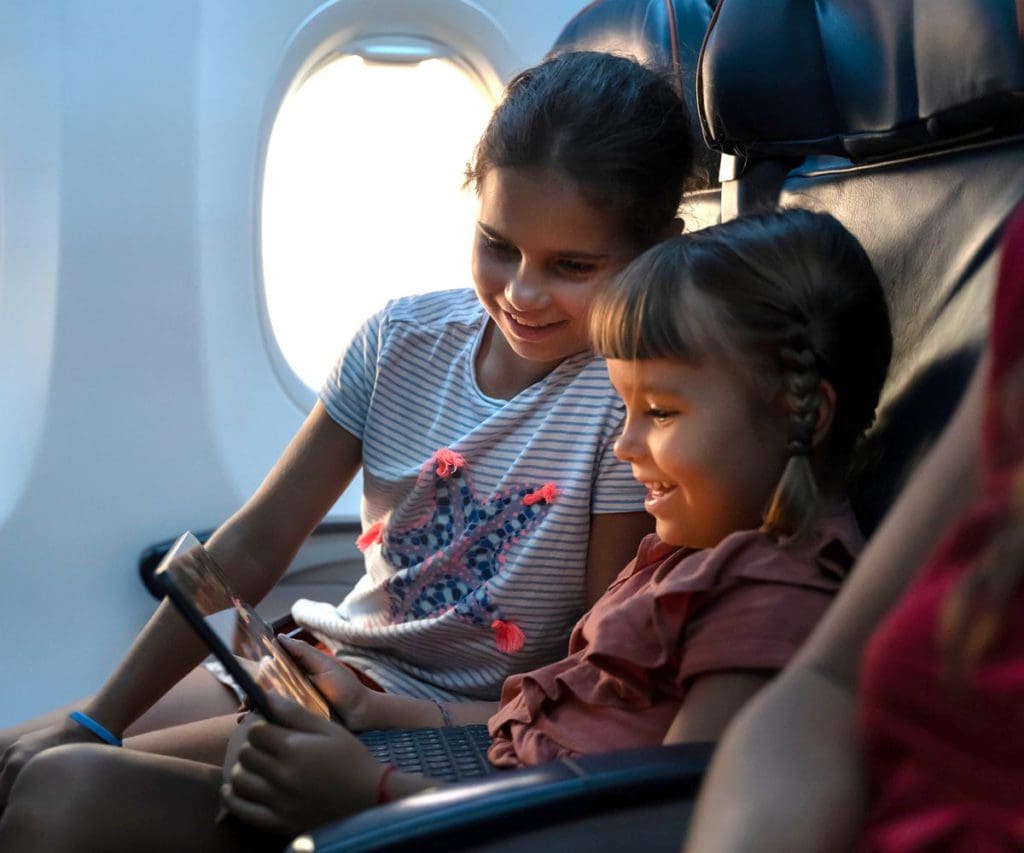 As parents, we're always looking for fun ways to keep our kids entertained while traveling....