Enjoy a fun-filled family vacation filled with endless things to do when you visit Chattanooga with kids! From exploring one of the many museums and parks to tasting some signature moon pies, there's plenty to keep kids of all ages entertained. Located at the southwestern point of Tennessee, Chattanooga is called the "crossroads of the south," with its rich artistic and historical influences. A direct shot to Florida, the last stop on the Appalachian mountain range, and a short trip from Nashville's music scene, Chattanooga is a beautiful vacation destination all on its own! So whether your kids are into adventure or just want to have a good time, they're sure to find something they love in Chattanooga. Here are the Best Things To Do In Chattanooga With Kids!
Encounter Sea Life at the Tennessee Aquarium
The Tennessee Aquarium is a great place to take your kids if you're looking for an educational and fun activity! Located in downtown Chattanooga, it boasts two towering buildings full of aquatic life to explore. Each tower is dedicated to specific water habitats: freshwater and oceans. In each tower, you travel four stories, up an escalator, to the top for a stunning view of the Tennessee River and the mountains.
As you make your way down, kids can spot playful otters, wobbly penguins, and a butterfly garden. There are stingrays and sturgeons to pet, jellyfish, and octopus that float before your eyes. Plus, you can encounter sharks up close! The aquarium creates a sense of wonder in children and adults alike and should be a must-stop during your time in Chattanooga.
Consider this Chattanooga: Historic Downtown 2-Hour Segway Tour through Getyourguide!
See Rock City
If you drive in the areas around Chattanooga, you'll see the slogan "See Rock City" painted on barns dotted along the highways, which are recreated into adorable birdhouses that shoppers can buy. The Rock City Gardens, a panoramic wonder, is located at the top of Lookout Mountain. Some say you can see 7 states in the distance from the natural rock formation. For 90 years, guests have strolled through the enchanted gardens, awe-inspiring rock features, and swinging bridges. While children will definitely love it, its fairytale theme inspires a sense of magic and childhood wonder in adults too! The views are beautiful at any time of year, but fall is the real showstopper. In winter, Rock City lights up at night with thousands of Christmas lights throughout the park. Before you leave, don't miss out on delicious homemade fudge to take home with you!
Look for a VRBO in Chattanooga here!
Take an Underground Adventure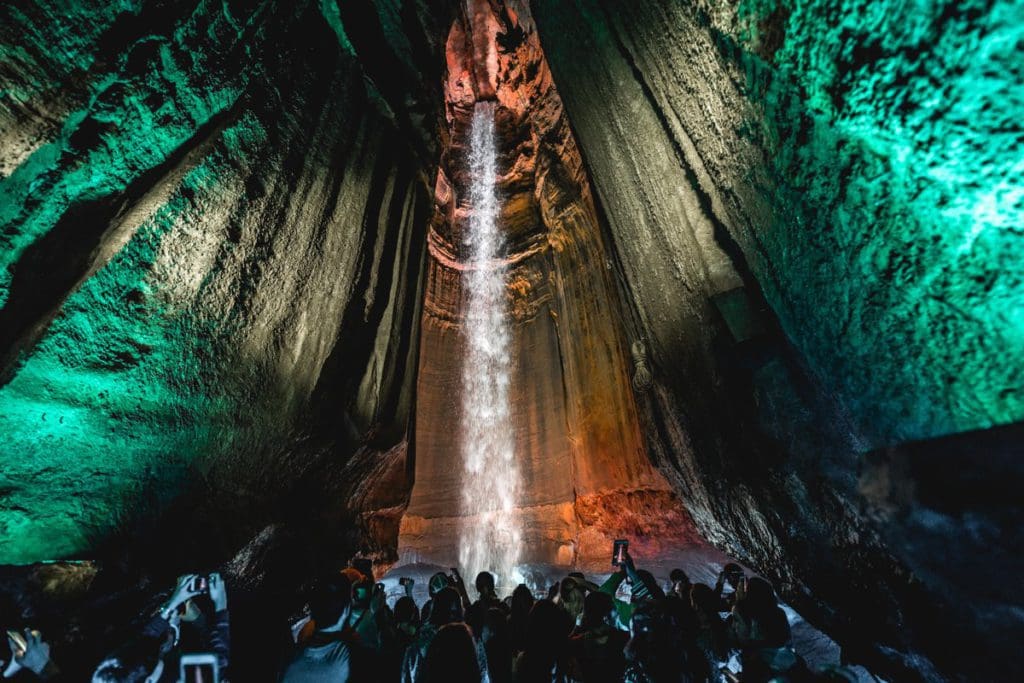 Deep in the heart of Lookout Mountain is the tallest cascading waterfall in the U.S., called Ruby Falls. Discovered in the 1920s, Ruby Falls is now a popular attraction in Chattanooga and a fantastic place for families to visit! An elevator takes you down 260 feet from the visitor center to caverns and caves leading to the falls. A guide directs your attention to stalagmites, stalactites, and other cool natural features your kids will love. Speaking of cool, bring a sweater because the temperature inside the caves stays at 60 degrees year-round! Once at the falls, the light show and music give little ones a magical experience before returning to the world above.
Since Ruby Falls is one of Chattanooga's main tourist attractions, it can get very busy. Take kids to Raccoon Mountain Caverns and Campgrounds for a less crowded option. It has over 5 miles of underground trails and highlights the expansive Crystal Palace cavern during the tour. It's also one of the South's most geologically active caverns. The park also has gem mining, cabin rentals, and full-service campsites. Kids and adults alike will have fun finding beautiful treasures from the gem-mining buckets!
Consider this Full Ocoee River Whitewater Rafting Adventure Trip with Lunch through Viator!
Embark on a Boat Tour
A boat tour is a fantastic option if you're looking for fun things to do in Chattanooga for families! Families can see all of the sights of the city from the water and even get a few history lessons while they're at it. There are many different boat tour companies to choose from, so you can find one that fits your budget and interests. The Southern Belle Riverboat takes you on a tour of Chattanooga along the Tennessee River. You can choose 1.5 to 2-hour tours with a guide giving interesting details about the city. One bonus for the kids (and adults, too): Moonpie treats are included in the tour! A great way to end the day would be to choose the sunset tour option. 
Alternatively, book the Moccasin Riverbenders Tours in Tennessee here with Viator!
Ride Your Bike to the Bluff View Art District
For a leisurely stroll or bike ride with kids, Chattanooga has a 13-mile paved trail called the Riverwalk that runs alongside the Tennessee River. The Riverwalk cuts through parks and downtown areas, including the Bluffview Art District. At the top of the hill sits the Hunter Museum of American Art, overlooking the river in three sections. Creative kids will surely be impressed by the selection of American art featuring all art mediums from the 1700s to the present. Children 17 and under can enjoy free admission, and there are resources available for those with special needs such as autism and sensory issues.
Next to the art museum is the most charming little neighborhood called the Bluff View Art District. Here, families can spend the night at the Bluff View Inn B&B, get a cuppa coffee at Rembrandt's Coffee House, and indulge in the fresh bread at the Bluff View Bakery. There is also a sculpture garden right next to the bakery. When my son was little, I used to push him in the stroller around this block each morning, and the smell of fresh bread wafting onto the street was to die for!
Looking here for a stay in Chattanooga with Hotels.com!
Visit a Museum
For something fun and educational to do with your kids in Chattanooga, you should definitely consider visiting one of the city's many museums! Whether your little ones love science, trucks, or art, whatever museum you choose to visit, your kids are sure to have a blast! Here are some suggestions.
Tennessee Valley Railroad Museum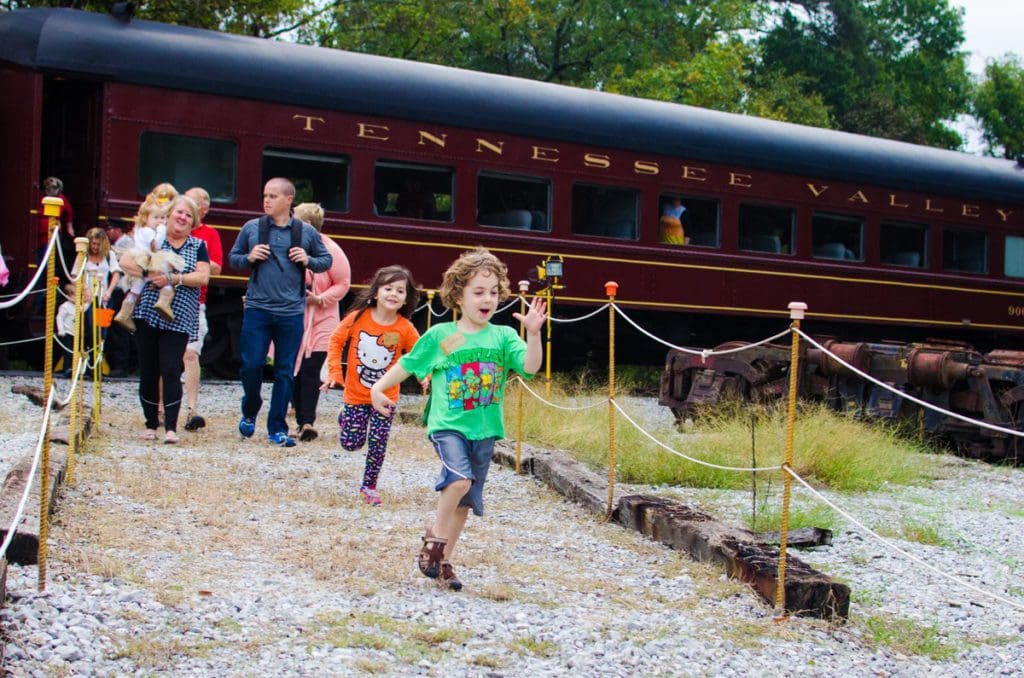 The Tennessee Valley Railroad Museum is a fun experience for young and old. Families can explore the grounds in front of the visitors' center to see the museum's giant locomotives and train cars from the past! First, kids can listen to the whistle as the train pulls into the station. Once inside, you can buy your ticket for a ride. Then, climb aboard the train for a step back in time!
TVRM offers several train rides that are different lengths of time. The shortest and most popular for children is the Missionary Ridge Local ride. This local ride takes you 15 minutes through a pre-Civil War tunnel to the turntable, where you can watch the train rotate to go back the other way. You also get a guided tour of the train restoration area. Finally, you head back to Grand Junction station and get a wonderful view of the mountains and hills of the Chattanooga area. There are many other options to ride the rails, such as Dinner on the Diner, the Halloween Eerie Express, and North Pole Limited.
Reserve Chattanooga: Derailed Trolley Tour and Train Ride with GetYourGuide here!
Creative Discovery Museum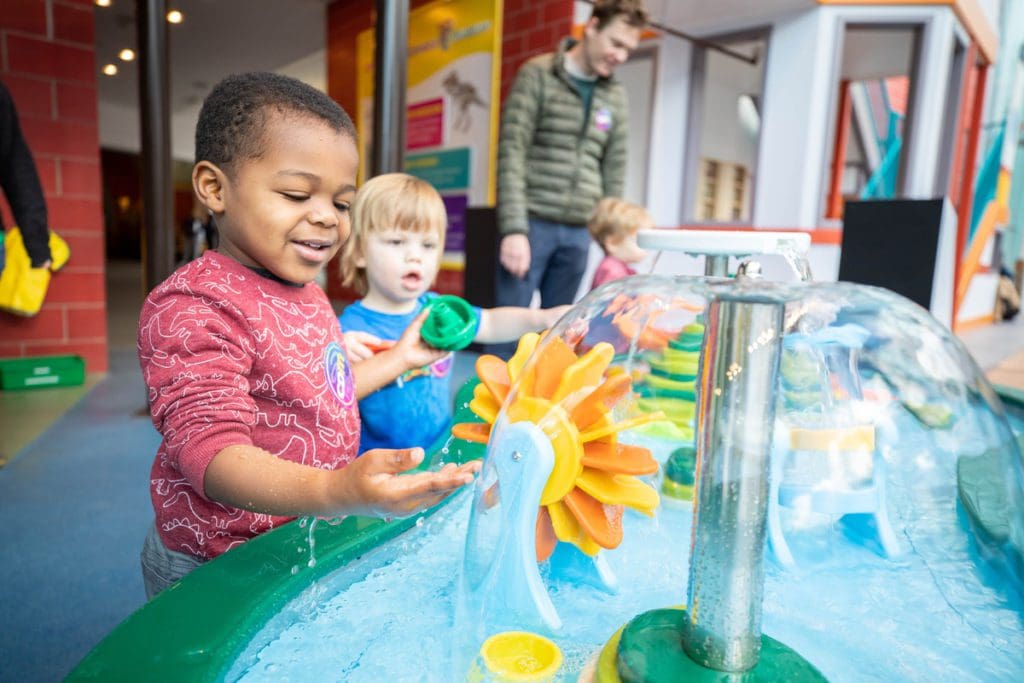 From making art to climbing on structures, The Creative Discovery Museum is a great place for kids to learn and explore. This award-winning children's museum is where learning happens through play. Located downtown, near the Tennessee Aquarium, the Creative Discovery Museum engages children in multi-sensory exhibits. The hands-on, interactive parts of the museum include Art, Music, Science, and Literature. There's also a water run that fascinates children and a Buzz Alley exhibit exploring the importance of bees. Children will love soaking in information as they explore the world through play at the Creative Discovery Museum! And, if they get tired of walking around, they can take a break in the on-site cafe.
The International Towing & Recovery Museum
Take a blast to the past with your kids at The International Towing & Recovery Museum! Dedicated to preserving wreckers and tow trucks of all shapes and sizes, the museum tells the history of towing and recovery, and even has a few restored vehicles on display. If you have a child, like I do, who loves Disney's Cars and particularly Tow-Mater, then this is the place for you. See the oldest and most interesting tow trucks from around the world and enjoy interactive exhibits where kids can use levers and pulleys to move vehicles. They can also try their hand at virtual reality games that put them in the driver's seat of a tow truck. My family enjoyed our visit!
The Coker Museum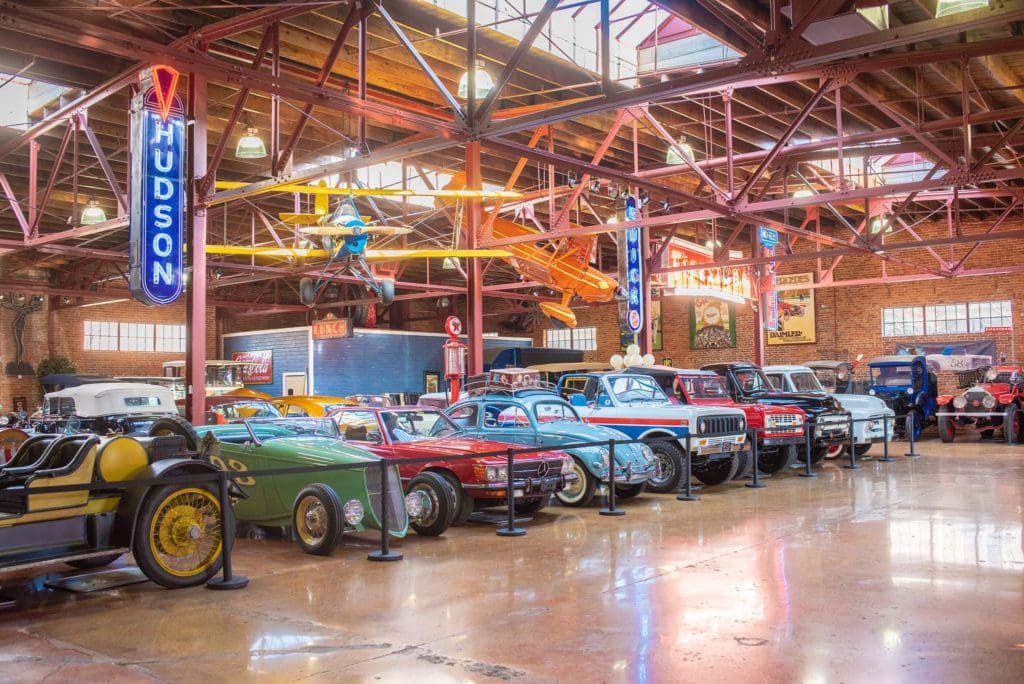 The Coker Museum is one of the best fun things to do in Chattanooga with kids! Featuring interactive exhibits that kids will love, the museum features motorcycles, buses, hot rods, and even airplanes. It's a great place for little ones to learn about the history of Chattanooga and see how the city has changed over time. They can touch and feel different textures, play games, and dress up in historical costumes! There are also hands-on displays that kids can enjoy, such as a replica of a turn-of-the-century general store. Tour the museum at your own pace and view the restoration areas where a vehicle is being given new life.
Reserve this Chattanooga: City Trolley Tour with Coker Museum visit with Getyourguide here!
Learn More about Civil War History
If your family enjoys Civil War history or historical sites, Chattanooga and the surrounding north Georgia area have much to offer. One of the most popular is Chickamauga Battlefield & Chattanooga National Military Park. Atop Lookout Mountain, near Rock City and Ruby Falls, visit Point Park and the Lookout Mountain Battlefield Visitor's Center. Here, you can learn about the battle of Lookout Mountain and the siege of Chattanooga. Not to mention enjoy the beautiful trails and panoramic views of the city!
The Chickamauga Visitor's Center offers a diorama of the battlefield and important battle locations. There's an informational video that runs every 30 minutes, and families can explore the Fuller Gun Collection. There are also miles of hiking and biking trails for adventurous kids throughout the battlefield. As you explore the area, you'll come across markers and memorials highlighting important battle engagements from the various regiments that were fought there. Keep an eye out for deer, birds, and other local wildlife!
Visiting more of North Georgia during your travels? Read 7 Fun Family Activities in the North Georgia Mountains.
Test Your Skills at the High Point Climbing Gym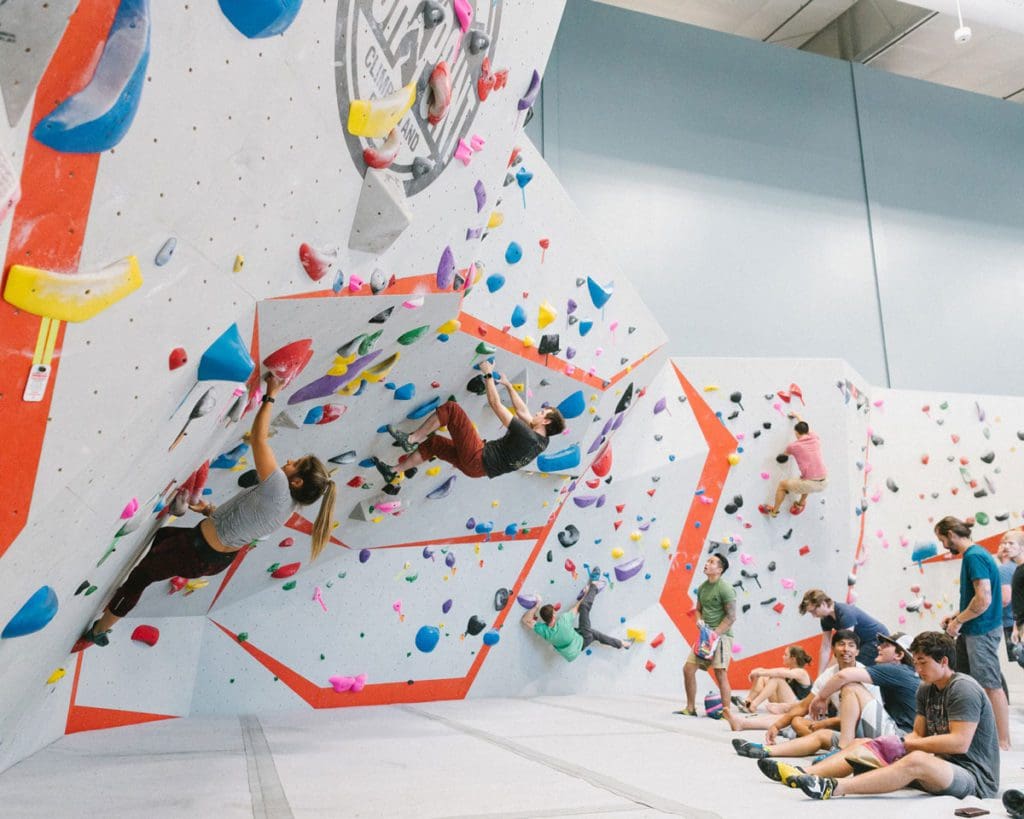 The mountains that surround Chattanooga will make you feel like climbing. Luckily, there are many natural features and areas to explore bouldering and rock climbing. But if you're like me, you may want to test out your skill with a mat below you. High Point Climbing Gym is the perfect fit for your family! A major attraction to the downtown Chattanooga area because of its massive outdoor climbing walls, families can enjoy the thrill of rock climbing with professionals there to lend a hand. High Point offers a kid zone, yoga and fitness classes, outdoor guides, and classes for belaying and bouldering. See Chattanooga from a new perspective, and make sure to climb the outdoor climbing walls overlooking the city!
For a fun vacation in Tennessee, read these Best Things To Do In Nashville With Kids!
Taste Some Moon Pies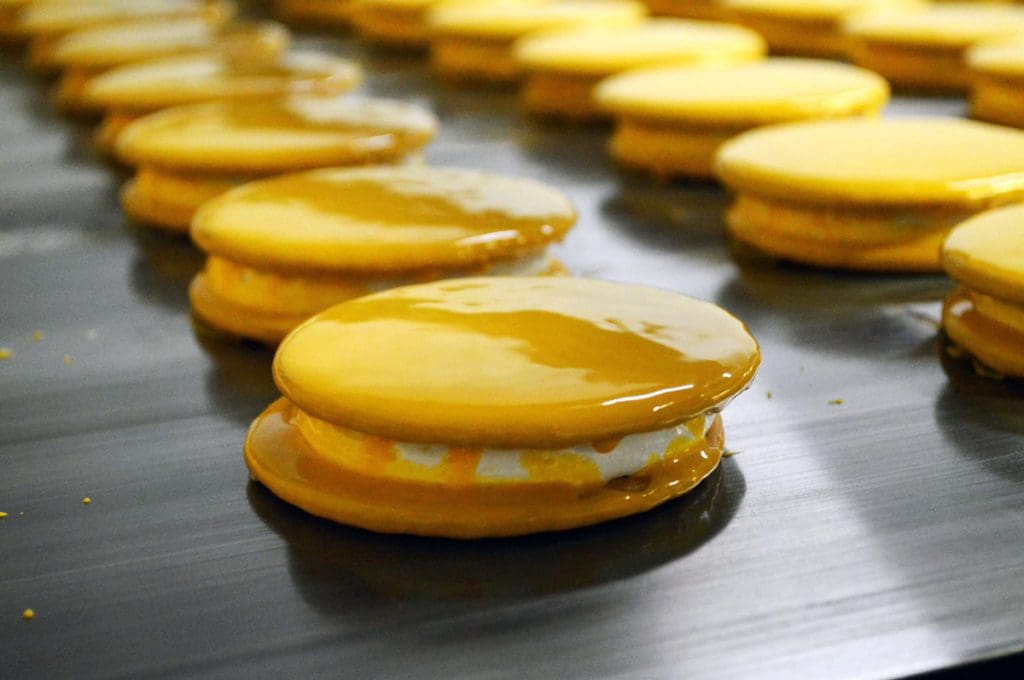 What kid doesn't love a gooey, delicious moon pie? The tasty marshmallow and graham treat originated in Kentucky but was brought to life in Chattanooga. It's since been going strong for over 100 years, so it's a must-see when it comes to fun things to do in Chattanooga with kids! A staple in the south, moon pies have a marshmallow filling between two circular graham cookies covered in chocolate. Tell kids a little more about their history, like how moon pies were sent around the world during World War II and then became a grocery store standard after that. When you want to taste some, try the best moon pies in town at Chattanooga Bakery, featuring many different sizes and flavors. Make sure to also stop at the Moonpie General Store in downtown Chattanooga. You can take home some delicious treats and more!
Go Hiking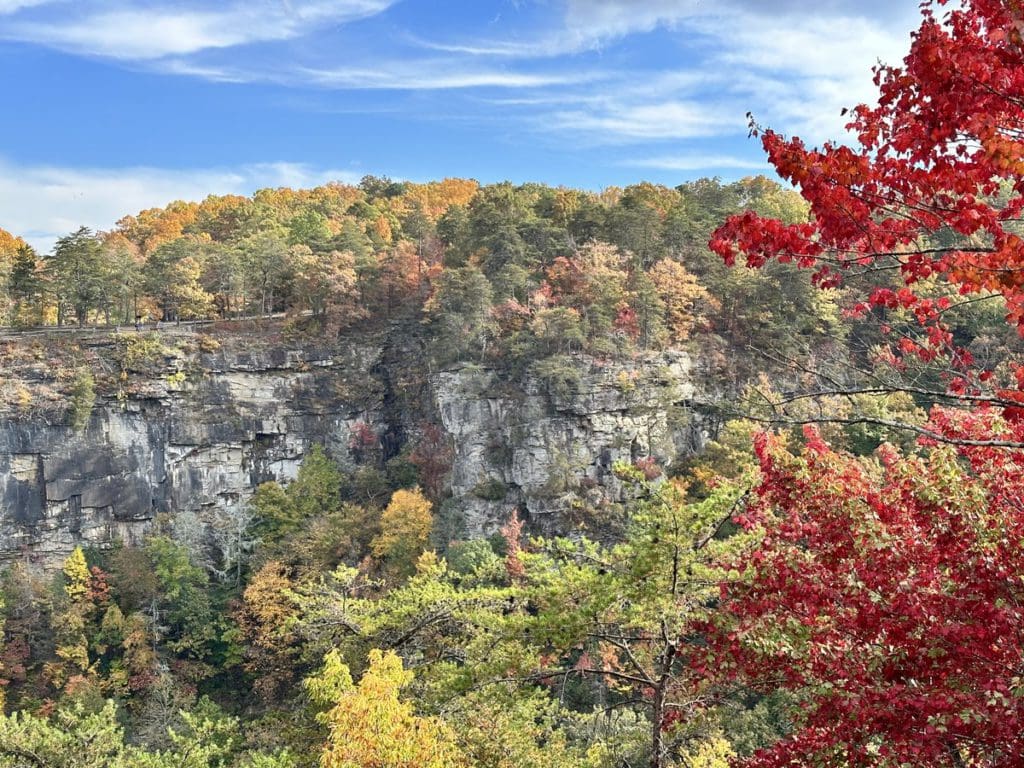 The natural beauty that surrounds Chattanooga should not be missed. One of the best free things to do in Chattanooga for families, a hike is a perfect way to get some fresh air and enjoy the fantastic views all around the area! There are urban hikes and nature hikes available of all distance lengths and difficulties. For waterfalls and spectacular panoramic views, check out one of my favorites: Cloudland Canyon State Park. There are over 65 miles of hiking trails, 30 miles of biking trails, fishing, disc golf, and geocaching. Some other hikes might include Stringer's Ridge for the urban hiker, Edward's Point for the scenic enthusiast, and Reflection Riding Arboretum and Nature Center for guided nature experiences.
Where to Stay in Chattanooga with Kids
There are many great places to stay in Chattanooga with kids. Whether you're looking for an affordable or luxurious stay, please keep reading for my favorite options!
Where to Stay in Chattanooga with Kids
Chattanooga Choo Choo: Quintessential to Chattanooga is the Chattanooga Choo Choo. Made famous by the song, this historic hotel was originally a train station created in the beautiful Beaux Arts style. Step back in time and enjoy trains, gardens, and delicious food at the hotel. Next door is the electric city shuttle that will take you all around downtown Chattanooga for free.
Yurts at Cloudland Canyon State Park: If you are feeling a need for nature but don't want to rough it too much, try a night or two in a yurt at Cloudland Canyon State Park. Enjoy all the activities in the state park, then relax in a furnished yurt that comes with electric outlets, a ceiling fan, and a heater. Step out of the yurt and off the deck to enjoy an evening around the fire pit with tasty s'mores.
Bluff View Inn: Enjoy a peaceful night at the Bluff View Inn. Overlooking the Tennessee River and tucked quietly into the art scene, the three historic homes that make up the Bluff View Inn offer stately elegance close to all the downtown attractions. Stroll to the Hunter Museum of American Art, or walk across Holmberg Bridge, the glass pedestrian bridge that connects the art district to downtown. Then, stop at The Ice Cream Show for some delicious homemade treats.
TreeTop Hideaways: If you want to feel like you're staying on top of the world, Treetop Hideaways is the place to go. Rustic luxury with a natural vibe, these treehouses feel cozy yet open to the trees and sky with skylights and reclaimed barn wood. Enjoy being close to fun activities but tucked away in the mountains.
Looking for a lovely stay in Tennessee? Check out this Review: A Perfect Family Getaway To Blackberry Farm in Tennessee!
Happy Travels!
We hope you liked this article on the Best Things To Do In Chattanooga With Kids by our contributor Kyleen Bontrager! These are just a few of Chattanooga's many fun, family-friendly activities. Make sure to add Chattanooga to your list of places to visit with your family. It will not disappoint!
You can find more from Kyleen and her family adventures by reading her blog, The Bonnie Traveler.
*Due to the COVID-19 pandemic, some of the attractions, accommodations, or things to do on this list may be closed. Please ensure availability before making your decision.
*This post may contain affiliate links that may earn us a small commission, at no additional cost to you. Affiliate links in no way inform the hotels, sights, products, or other recommendations included in our articles. All opinions and recommendations expressed here are compiled from submissions submitted by the generous members of our Families Who Love To Travel community.
READ MORE: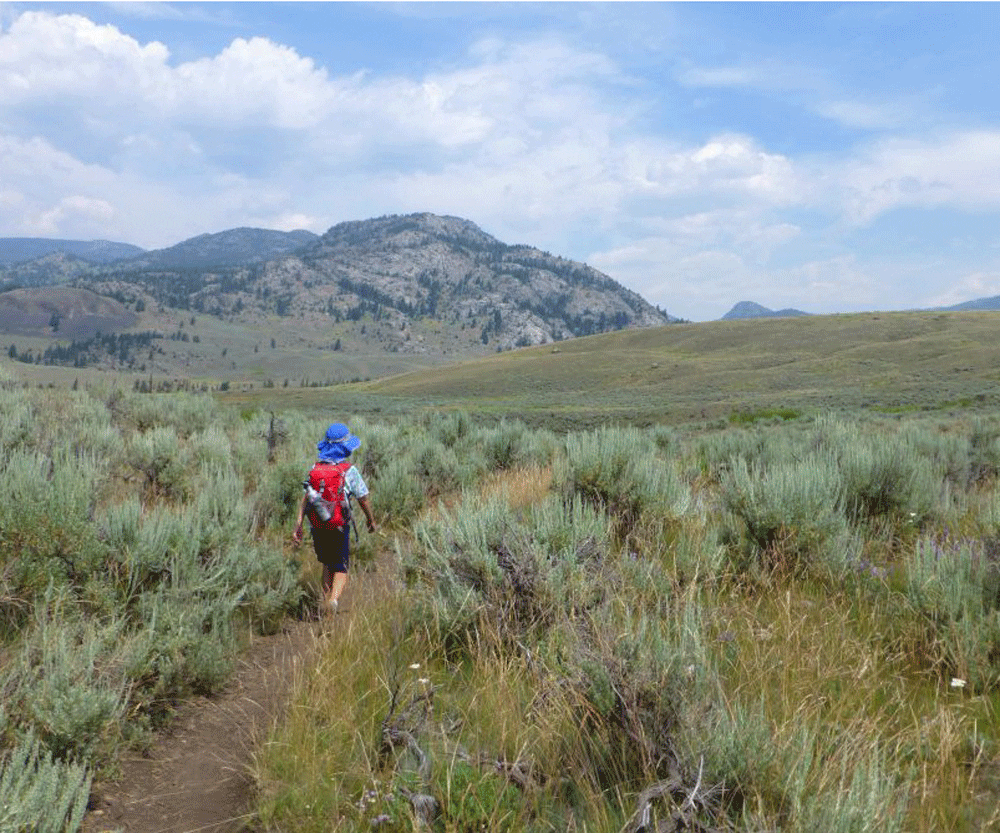 Everyone knows that Yellowstone National Park makes for a classic family vacation. Strolling the boardwalks...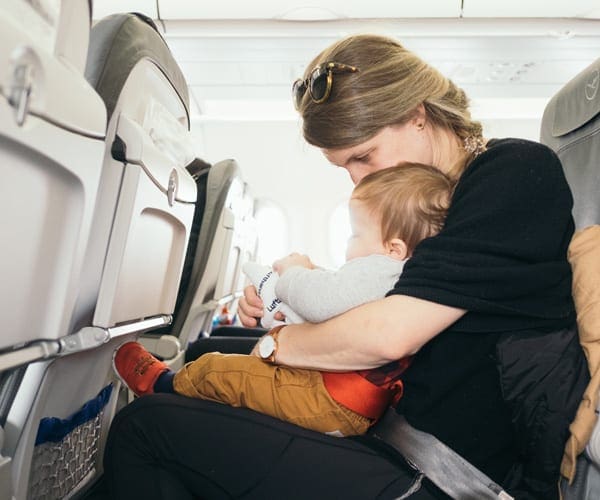 Families Who Love To Travel contributor Meghan Oaks provides her 10 best tips for your...