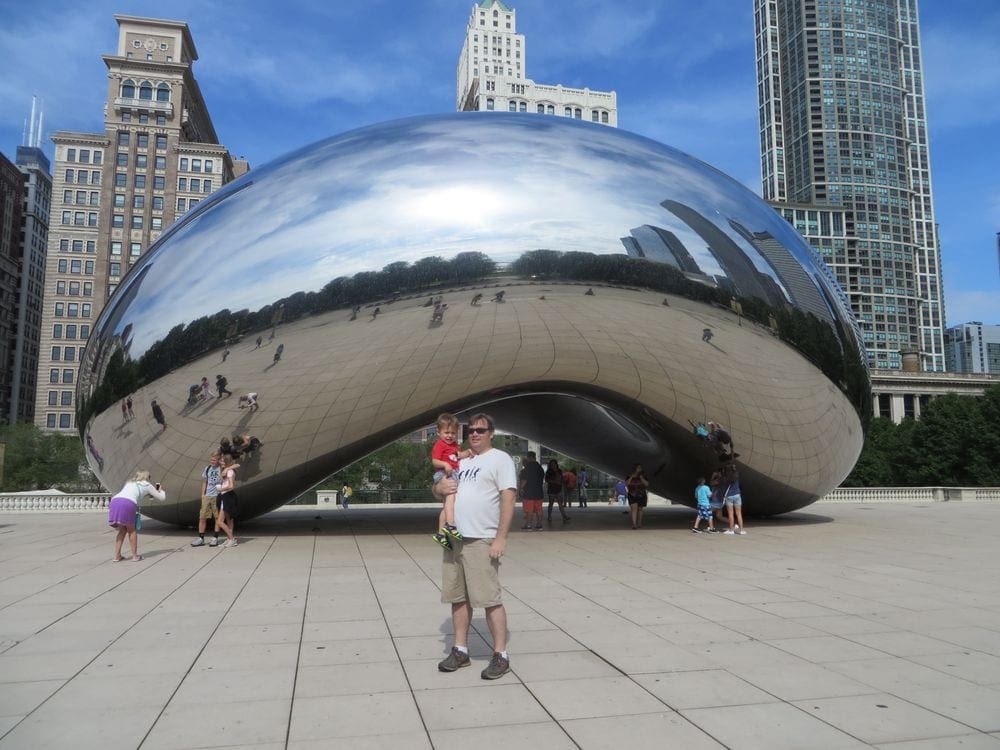 If you're looking for a big city family vacation in the Midwest, Chicago is the place to go. Whether you're searching for museums, outdoor metro spaces, or diverse neighborhoods, plan to visit Chicago with kids. When you do, your whole family will fall in love with the city's unique character. From tasting deep-dish Chicago-style pizza to cheering on local sports teams, you'll find endless ways to connect with the heart of Chicago. Because it's a large city, you won't run out of things to do here. Plus, if you only have time for a weekend getaway, choose one of the museums or animal experiences and save the rest for next time. If you prefer the suburbs, the Chicagoland area is also full of unique kid-friendly experiences. No matter your preferences, keep reading! We've gathered a helpful list of the best things to do in Chicago with kids.
Make New Discoveries at Museums
If kid-friendly Chicago museums are on your list, you'll be pleased to know there are a lot of options. History buffs, science lovers, and art aficionados will definitely find something they love. Here are our favorite family-friendly museums in Chicago!
RELATED ARTICLE: The 10 Best Family Hotels in Chicago
Museum of Science and Industry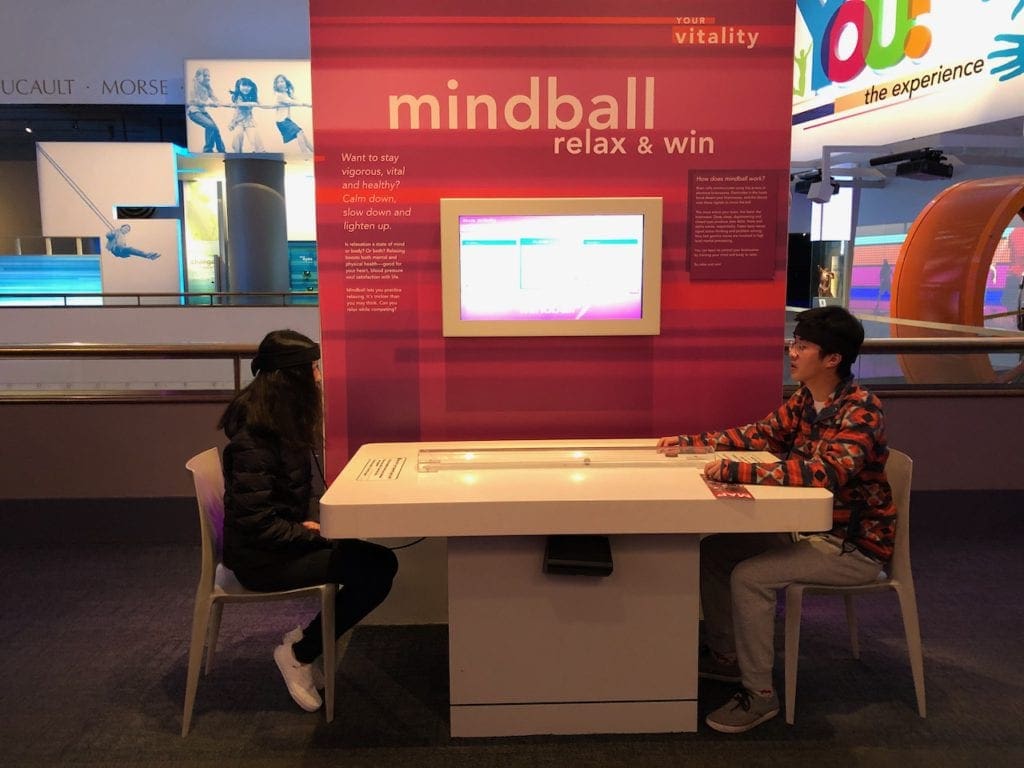 The Museum of Science and Industry, on the south side of Chicago, will amaze your whole family. Because the museum is so large, it's a great idea to strategize which exhibits are at the top of your interest list. Perhaps you'd like to explore a World War II German submarine, journey to the inside of a coal mine, or maybe your kids will be mesmerized by stepping into a simulated tornado. If you have children under age ten, make sure to visit the Idea Factory. It's a hands-on science lab for the youngest visitors. You are sure to walk away from your visit to the Museum of Science and Industry with more knowledge, memorable hands-on experiences, and a heightened spark of interest in science and technology. Finally, be sure to view a film at the Giant Dome Theater, which is a domed five-story, wrap-around theater.
Save on Chicago Hotels with Booking.com!
Field Museum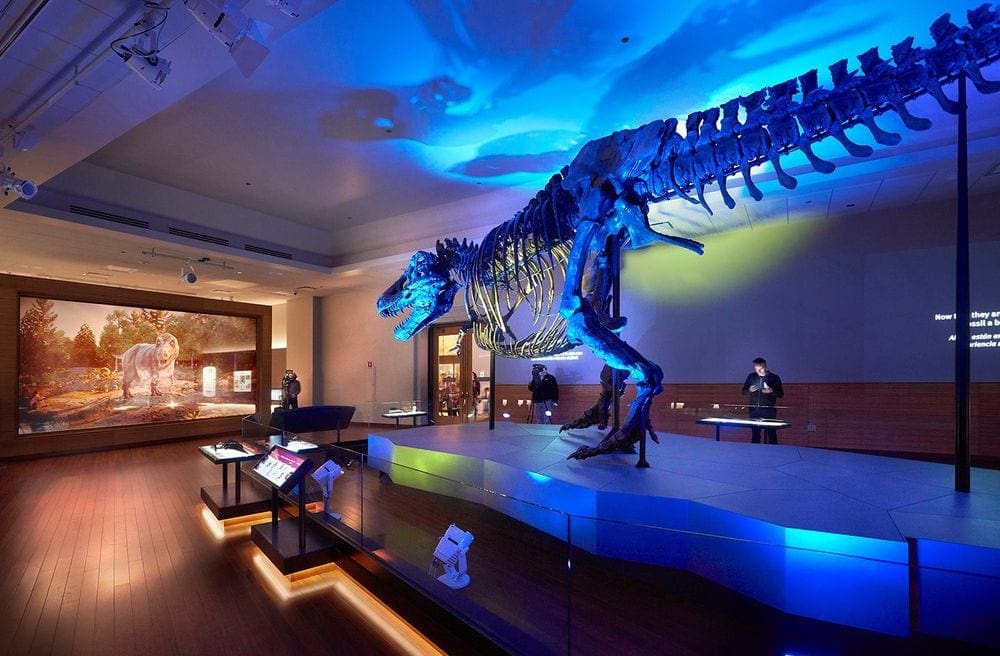 Kids adore Chicago's Field Museum, which makes it high on our list of best things to do in Chicago with kids. One favorite attraction is Sue, the giant Tyrannosaurus Rex who has a private suite in the Evolving Planet exhibit where you'll also learn more about dinosaurs. Of course, there are many other things experience at this natural history museum. For example, you can explore the mysteries of ancient Egypt and learn about the indigenous people of the Amazon. Knowing that the Field Museum is packed full of things to see, it's helpful to know the layout is divided into segments. Be sure to pick the areas of highest interest and head there first. If you're interested in viewing the museum's 3D movie, purchase tickets ahead of time. For visits when you need to refuel between exhibits, bring your own snacks, or eat at The Field Bistro on-site.
Additional Museums in Chicago to Consider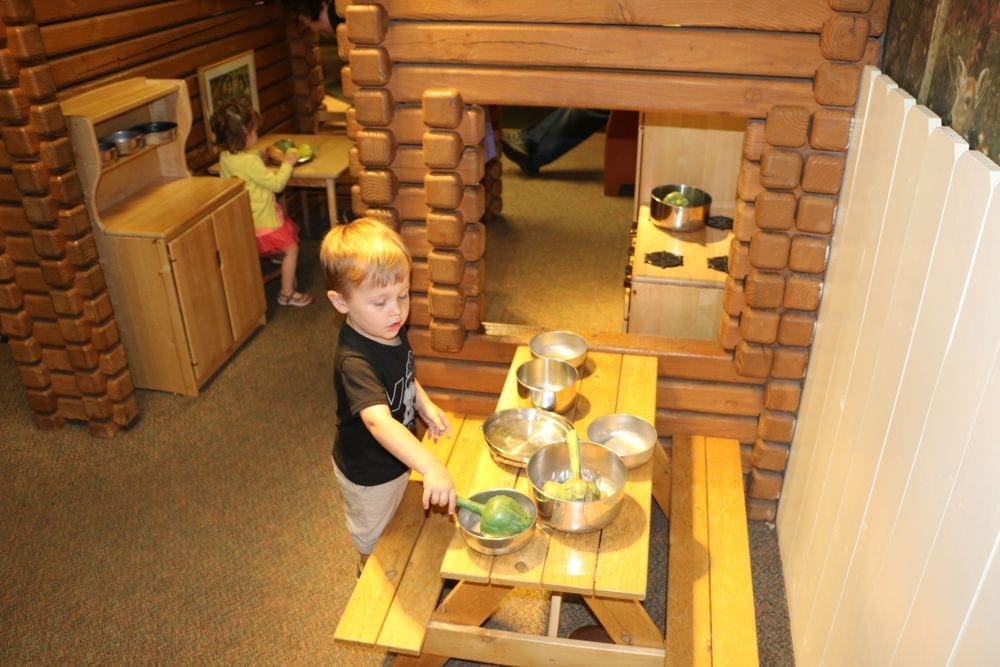 It would take weeks to fully explore all of the Chicagoland museums. When planning your itinerary, consider your family's interests and choose the museums most fitting for you and your time. Additional top parent-recommended museums include the Chicago Children's Museum at Navy Pier and the Art Institute. At the Children's Museum, your young ones will delight in engaging all of their senses at the variety of hands-on exhibits. Then, at the Art Institute, you'll be in awe at the familiar paintings by Monet, Van Gogh, and Warhol. One of the reasons we added the Art Institute to our list of best things to do in Chicago with kids, is the imagination infused in the Thorne Miniature Rooms, where your kids are sure to find their own artistic inspiration! Plus, the large collection of Medieval Art, Arms, and Armor features awe aspiring knights!
Chicago hotel deals: Visit the windy city!
Explore Chicago's Neighborhoods
Like many cities, you'll find diverse neighborhoods filled with interesting places to explore in Chicago. One such neighborhood is Chicago's Chinatown. Because there are many things to see and experience in Chinatown, you may want to decide which blocks to focus your attention on in advance. Sidewalks may not be stroller-friendly, so bring a backpack-style carrier. Start by checking out Chinatown Square, a two-story outdoor mall. From there, check out the gift stores or sample the best dumplings at QXY. Before you leave the neighborhood, don't forget to try bubble tea!
Another interesting neighborhood offering fascinating things to do in Chicago with kids is Pilsen and the 16th Street Murals. While walking through this Latino-influenced neighborhood, you'll discover tons of street art, a hip vibe, and must-try restaurants. Then, for a German-inspired neighborhood experience, be sure to visit Lincoln Square.
We know that travel plans sometimes change and this is why most tours and activities can be canceled for a full refund as long as travelers cancel at least 24 hours in advance! – Check individual tours details for eligibility.
What Our Families Say
"SafeHouse is a fun restaurant that is downtown (tip—don't tell them where you are going). My kids love walking around Chinatown—getting bubble drinks and snacks (QXY for dumplings and Bonchon)!"

– Sylvia Chen Lin
Play and Explore at Chicago's Parks
Kids will love burning energy at these local parks in Chicago! You'll find plenty of places to explore while in town too. When the weather is nice and you're ready to explore for the day, check out our picks for the best kid-friendly parks in Chicago.
Pack light and rent your baby gear in Chicago with BabyQuip.
Millennium Park and Maggie Daley Park
One of Chicago's most iconic landmarks, The Cloud Gate, is found in Millennium Park. Of course, this kidney bean-shaped sculpture is more commonly known as "The Bean". It was designed to reflect the city's skyline in its stainless steel plates. For sure, this is a must-do photo opportunity for your family! Plus, it's right in the heart of The Loop, making the park a perfect place to let kids run around in between seeing nearby sites, like The Art Institute. After exploring the Bean and water features, walk further towards Lake Michigan. Your kids will love playing at Maggie Daley Park. Kids can use their imaginations while exploring the park's Play Garden and climbing wall. Also, in the winter, this kid-friendly park has an ice-skating ribbon which is a magical place to skate with the city and lake as a backdrop.
Morton Arboretum
When you're ready for a break from Chicago's urban landscape, take a trip to the suburbs and visit Morton Arboretum. This natural sanctuary is a forty-minute drive from downtown Chicago, making it a perfect addition to your Chicago vacation itinerary. From walking through the curated gardens, taking the park's Acorn Express tram tour, or exploring the sixteen miles of trails, your family will love this breath of fresh air near the city. One reason we've included Morton Arboretum on our list of best things to do in Chicago with kids is the Children's Garden. In this area, kids can splash through hidden streams, climb giant acorns, and slide down "tree roots". If you need a snack while at the park, visit the Ginkgo Restaurant. Finally, don't forget to check out the special events throughout the year, especially the Illumination Holiday Light display.
Fall in Love with Animals
Have an animal enthusiast in your family? You'll love these wildlife adventures in Chicago. The city showcases some of the oldest and best zoos in the country, plus a world-renowned aquarium. Keep reading for our kid-friendly choices!
Brookfield Zoo
Brookfield Zoo, west of downtown Chicago, is high on our list of best things to do in Chicago with kids. At this zoo, you'll find more than 450 species of animals spread out in a huge park. Your kids will love seeing the penguins, bears, wolves, so don't feel like you need to add on other experiences. However, there are ticketed experiences that may enhance your visit. One favorite ticketed event is the dolphin show. The Hamill Family Play Zoo is another interesting opportunity for kids who have visions of becoming a veterinarian or zookeeper. In this experience, they'll have an opportunity to learn specifically about animals at Brookfield Zoo. Also, be sure to check out the new 3D Theater, the Carousel, Hamill Family Wild Encounters, and the Motor Safari. Keep in mind that Brookfield Zoo is open year-round and has indoor exhibits making it an excellent winter destination.
Lincoln Park Zoo
Lincoln Park Zoo is one of the oldest zoos in the United States, and we love that it's one of the only ones offering free admission. What's more, the location downtown is super convenient, close to favorite restaurants and shopping in the Lincoln Park neighborhood. When you visit this beautiful zoo, plan to spend about two to three hours seeing the animals. Don't miss the Helen Brach Primate House with its naturalistic habitats and variety of species. Keep exploring the zoo and you'll find the new polar bear exhibit, camels, and lions too. If you'd like interactive experiences, Lincoln Park Zoo has many opportunities for you. For penguin lovers, add the Robert and Mayari Pritzker Penguin Cove to your plans. Finally, plan to visit Farm-in-the-Zoo for other up-close encounters with animals like goats, chickens, and ponies.
RELATED: Weekend Getaways Near Chicago Families Will Love.
Shedd Aquarium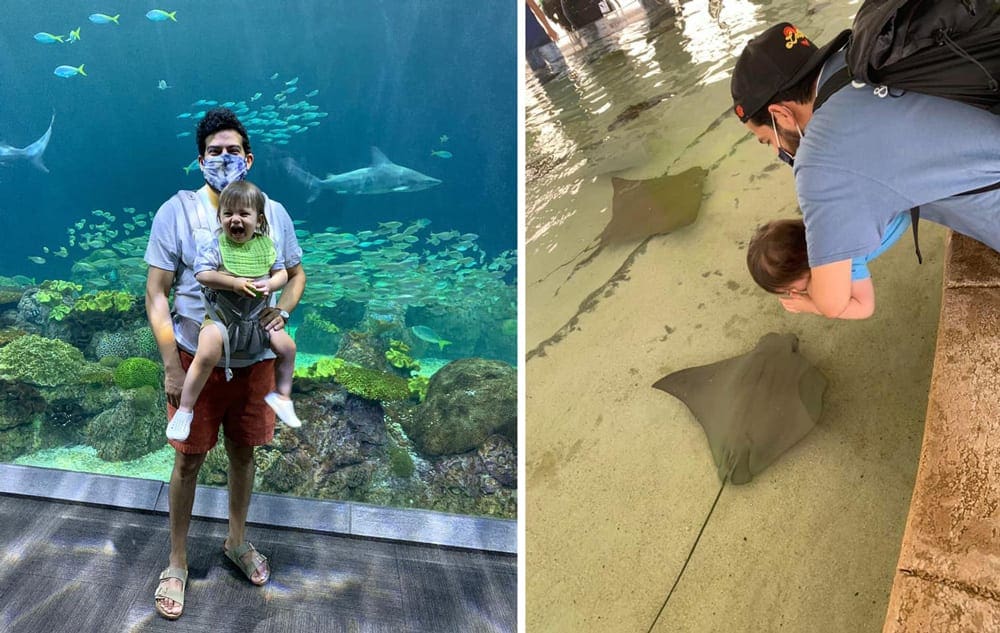 Add the Shedd Aquarium to your family's list of must-see attractions in Chicago. This historic Chicago destination is home to more than 30,000 animals. Both the permanent exhibits and limited-time features are sure to wow children of all ages. The Caribbean Reef is home to green turtles, stingrays, bonnethead sharks, and more. Add the daily diving sessions to your schedule as well, and your kids can watch aquarium staff interact with the impressive animals! While at the aquarium, take a walking tour of the rain forest through Amazon Rising. Here you'll experience a wide range of species, including catfish, piranhas, and stingrays! Children can also enjoy some playtime in the Polar Play Zone, wearing penguin suits and exploring the North and South Poles. For lunch, Shedd Aquarium has two cafes and a food court. Additionally, you can bring your own food to enjoy at garden tables!
Learn more about the Shedd Aquarium and book tickets online here.
Cheer on Local Sports Teams
Chicagoans love their sports teams and might take their loyalties a little seriously. In fact, attending a Chicago sports event is a perfect way to experience the true Chicago vibe with your family! Because the city has teams in all the major sports, you can catch a game no matter the season. Perhaps the greatest rivalry within the city is in baseball. Generally, locals are north or south-siders, meaning they are Chicago Cubs or Chicago White Sox fans. Whichever team you go watch, you'll find a memorable local experience and historic baseball parks. Then there's the Chicago Bears for football fans. If you're in town for basketball season, catch a Chicago Bulls game and see the team that made Michael Jordan a universally known figure. Of course, for hockey season there's the Chicago Blackhawks and soccer lovers will enjoy watching a Chicago Fire match.
What's the #1 hotel in Chicago? Read reviews & find hotel deals on TripAdvisor!
Shop, Eat, and Play All Around the City
Chicago offers so many fun things to do and is also a perfect shopping destination. Many families easily spend half a day wandering through the stores along The Magnificent Mile. Several Michigan Avenue shops that will excite even your young ones are the American Girl Store, FAO Schwarz toy store, and the LEGO Store. While in the area, thrill your kids with a carriage ride downtown. Also, nearby is Navy Pier. Not only will you find the Children's Museum there, but also the giant Ferris wheel and carousel. Know that the list of things to do in this area is long and our readers recommend so many favorite things to do with kids. Just for a few examples, check out the bike-sharing Divvy Bikes, discover a new perspective of the city on a boat tour, or even hang out and play at a Chicago beach.
Of course, you'll want to try local foodie favorites when you're in Chicago. For sure, you must take your kids to try Chicago-style deep dish pizza. Maybe you'll have time to try several pizza joints, and if so, the ones for your list are Giordanos, Gino's East, and Lou Malnati's. If you'd rather go for a different option, Chicago residents also love their Italian beef. Two favorite restaurants are Portillo's and Johnny's Beef. If you're walking along a Chicago street and smell something amazing, there's a good chance you're near Garrett's Popcorn shop. Make sure to get in line and order the cheddar and caramel mix. Another perfect pit-stop with kids is JoJo's Shake Bar for over-the-top shakes! Then for a truly magical experience for your kids, get tickets and head to the suburbs for an evening at the kid-friendly Medieval Times dinner show.
Where to Stay in Chicago with Kids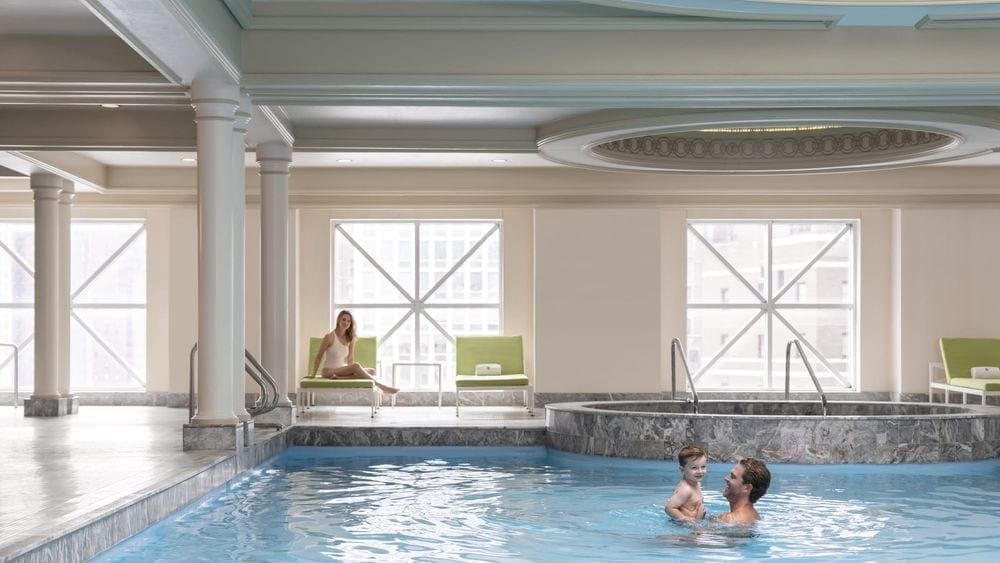 Families traveling to Chicago will find an array of kid-friendly options in town! The Four Seasons Hotel Chicago offers luxury accommodations in the middle of all the action, as well as stunning lake and skyline views in the center of the Magnificent Mile. Another option families love along the Magnificent Mile is InterContinental Chicago Magnificent Mile, which has been a staple since 1929 and beautifully combines its vibrant history with contemporary style. Then, showcasing stunning views of the Chicago River and Lake Michigan, Swissôtel Chicago offers European-inspired elegance in large rooms and suites, ideal for families.
If you'd like to stay downtown in a perfect location and with rooms large enough to spread out, check out Marriott's Residence Inn Chicago Downtown/Magnificent Mile. Or, consider the Hilton Chicago/Magnificent Mile Suites, just steps away from Water Tower Place, the Lakefront Trail, and American Girl and within a mile of attractions like Navy Pier. Finally, Embassy Suites by Hilton Chicago Downtown offers a budget-friendly option in a great location, along with a complimentary breakfast to start your day! No matter where you choose to stay, you're sure to love exploring Chicago with kids!
RELATED ARTICLE: The 10 Best Family Hotels in Chicago
What Our Families Say
"The Residence Inn was just a block off the Magnificent Mile, so right in the middle of the Loop but still somewhat tucked away. We loved having a 1-bedroom to spread out as a family."

– Megan Tucker
Check out the Interactive Map of things to do in Chicago with Kids:
Thank You to Our Community!
A special thank you to the Families Who Love To Travel Facebook community who generously shared their travel recommendations for this list of Best Things To Do In Chicago With Kids. We could not have compiled such a thoughtful and helpful list without their dedication to our community. Families Who Love To Travel is a group of amazing families who also love adventure and exploring through travel. For more family vacation recommendations and inspiration, be sure to join us on Facebook at Families Who Love To Travel. We're a community of experienced traveling families who love adventure and exploring the world. Plus, follow us on Instagram (@families.love.travel) to connect with other families who love the unique experiences travel has to offer.
Looking for more urban adventures? Find kid-friendly itineraries for visiting New York City with kids.
*This post may contain affiliate links that may earn us a small commission, at no additional cost to you. Affiliate links in no way inform the hotels, sights, products, or other recommendations included in our articles. All opinions and recommendations expressed here are compiled from submissions submitted by the generous members of our Families Who Love To Travel community.
READ NEXT:
Best Lakes In The Midwest For Families
10 Best Midwest State Parks For Families
16 Charming American Towns With Kids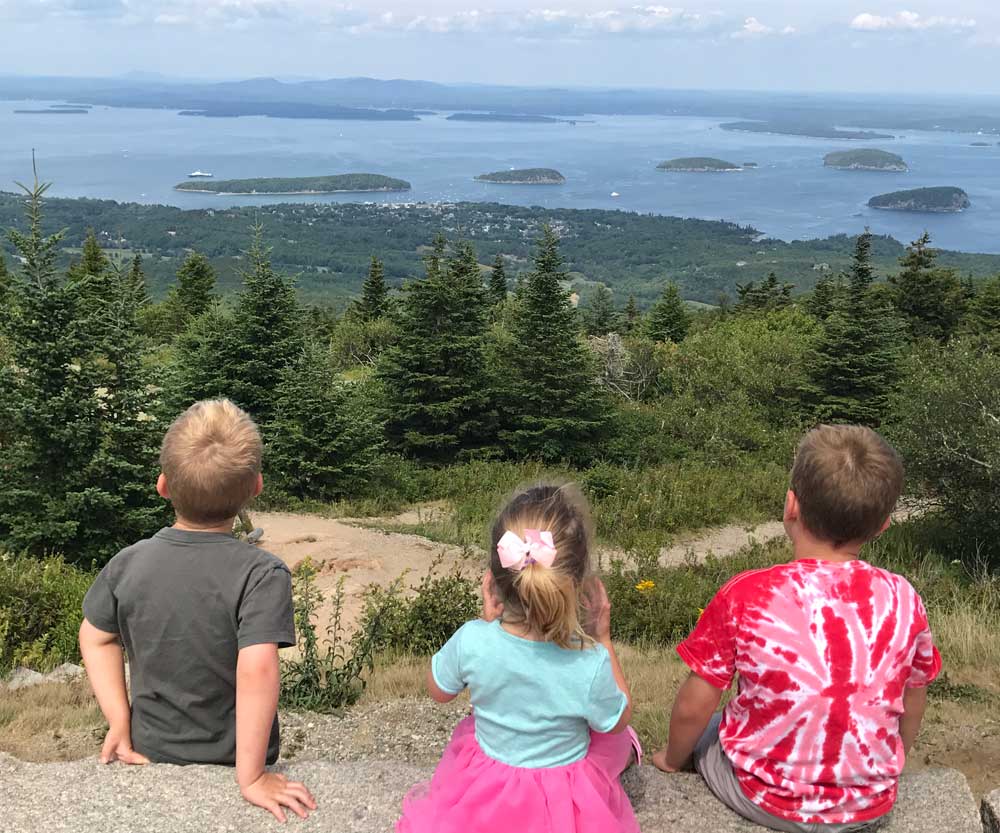 We drove to Acadia National Park in Maine from Northern Virginia. It's a long drive...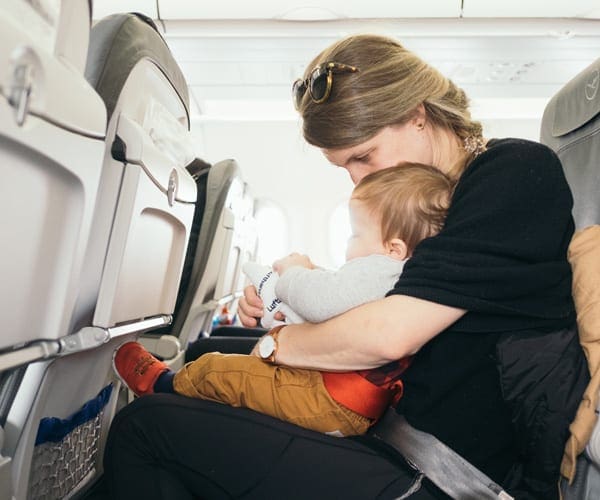 Families Who Love To Travel contributor Meghan Oaks provides her 10 best tips for your...