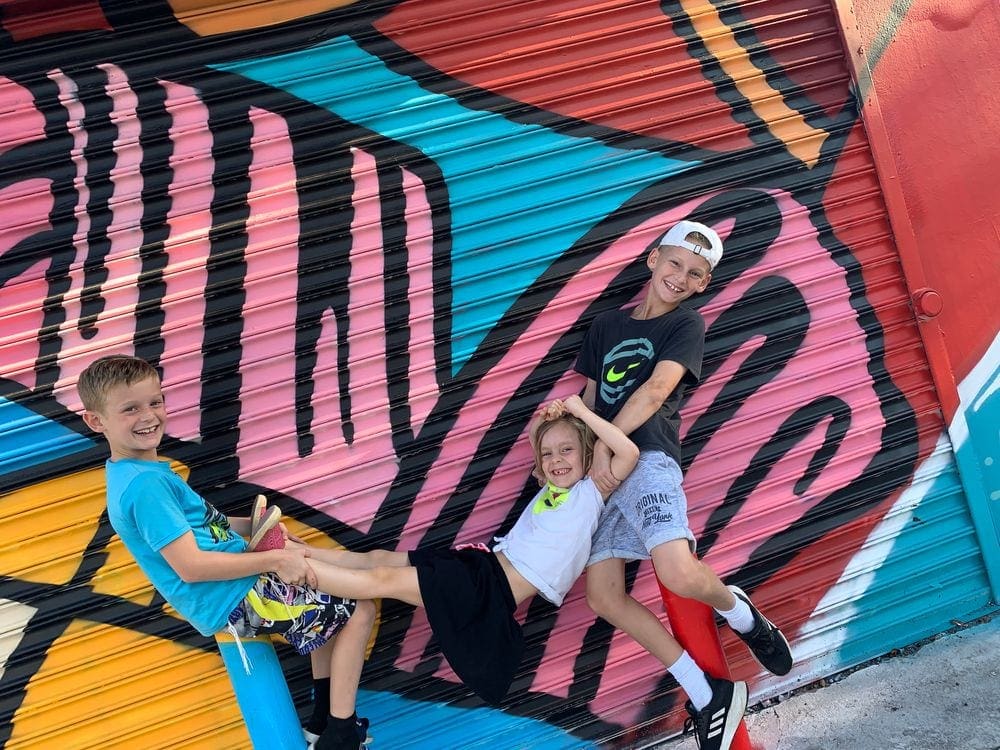 Considering a Florida vacation with kids? Miami offers a stunning backdrop for your next family trip. In addition to outdoor activities like water parks and beach access, your family will also find several indoor things to do in Miami with kids (in case you encounter rainy days or need to escape the heat!). When the weather is cooperative, head outdoors and discover natural wonders like Key Biscayne and Everglades National Park. Both locations offer opportunities to encounter local residents like crocodiles or loggerhead sea turtles! Or, spend your time relaxing on South Beach. This infamous Miami attraction has everything you need for a full day of fun, like an expansive sandy beach, trendy cafes, and opportunities to splash in the water! Without further ado, here are the 15 Best Things to Do in Miami with Kids recommended by real parents in our community, Families Who Love to Travel!
Outdoor Things to Do in Miami with Kids
There are so many outdoor activities in Miami for families! Whether you are looking for beach time, a water park, or animal encounters, you can cross everything off your Florida bucket list here. Here are the outdoor things to do in Miami with kids we recommend based on the recommendations from our Facebook community.
Soak in the Sun at South Beach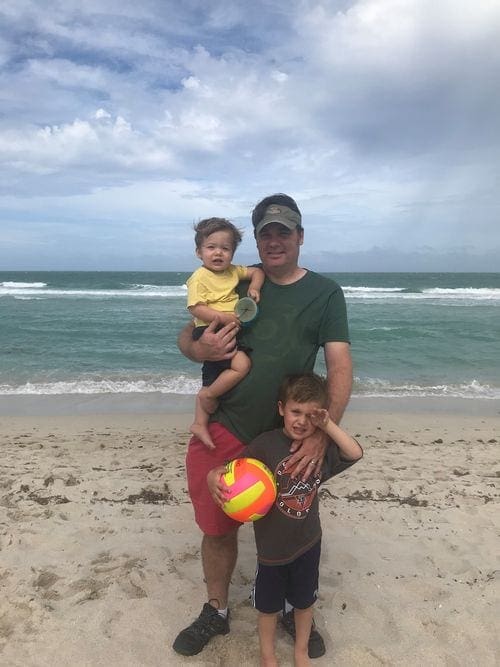 This Miami hotspot is well-known for its posh eateries, boutique shopping, and the long stretch of beach. South Beach is also one of the best things to do in Miami with kids! Hit the beach and enjoy unique people watching while you soak in the sun. Kids will love watching roller skaters and finding quirky sandcastles. Offering a little bit of everything, families can find tons of fun in the sun at South Beach, including everything from lounging on the beach to window shopping. You'll be able to check everything off your family beach vacation bucket list. Then, find a nearby cafe for lunch. Enjoy outdoor seating with amazing views and a dose of Vitamin D. After hours, leave kids with a babysitter or grandparent and return to South Beach for its iconic nightlife! Dream of celebrity sightings while you dine on scrumptious fare and have a few adult-only drinks.
What Our Families Say
"South Beach has a little bit of everything, beautiful water, beautiful buildings, beautiful shops, and beautiful people."

– Dixie Ross
Reserve a guided tour of South Beach on an electric cart through Getyourguide.com here!
Embrace Your Inner Artist at Wynwood Walls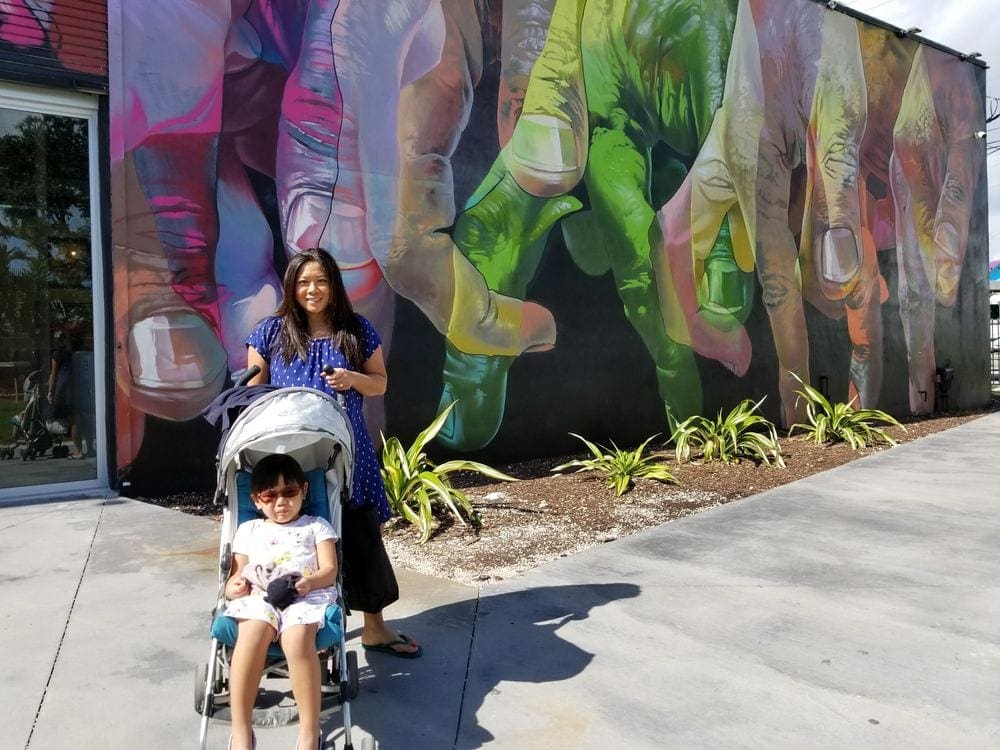 Looking for a unique experience in Miami? Look no further than Wynwood Walls! One of the most kid-friendly things to do in Miami, Wynwood Walls offers an outdoor, artistic escape from the hustle and bustle of Miami. Here, your families can stroll around and view enormous, vibrant street murals. Featuring artists from around the world, Wynwood Walls is one of the best places to see the work of well-known and celebrated street artists. Additionally, its colorful installments and energetic grounds are sure to impress kids of all ages. Families can even book private or early morning tours with a guide to learn about these incredible pieces of art. In addition, active kiddos will delight in doing family yoga before exploring the grounds. Families will love knowing that kids 12 years of age and under receive free admittance (a reserved ticket is still required for entry, however).
What Our Families Say
"Wynwood Walls is so colorful, art for everyone and the vibe is amazing."

– Dixie Ross
"Wynwood – good for all ages, outdoor, colorful, eclectic. Food options there or in the nearby vicinity."

– Nancy Hwang Trisiripisal
"Wynwood is a must-see the colorful walls and the murals. There are also many good restaurants surrounded by amazing art."

– Shanna Sullivan
Walk through Wynwood Walls with an expert guide! Book this tour through Getyourguide.com!
Encounter Animals at Zoo Miami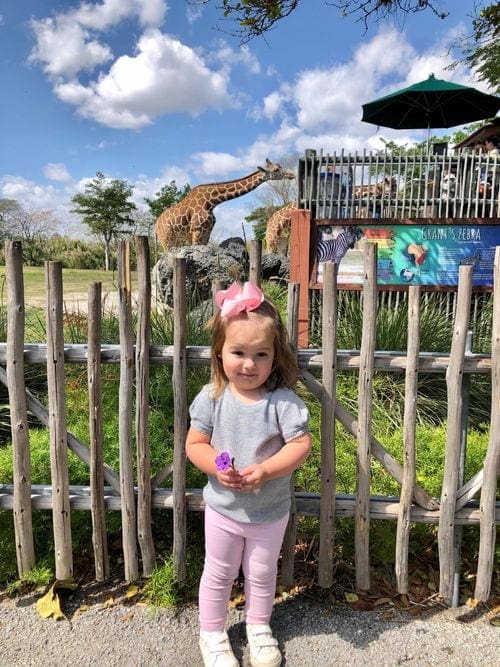 One of the best outdoor things to do in Miami with kids is visiting Zoo Miami! Also known as The Miami-Dade Zoological Park and Gardens, this zoo offers families a full itinerary of exciting things to do. In fact, it is the largest and oldest zoological garden in Florida, as well as the only subtropical zoo in the United States. During your visit, discover 750 acres and encounter more than 3,000 animals. Kids will love meeting the different animals at Zoo Miami, including aardvarks, chimpanzees, zebras, crocodiles, and more! Each habitat has been specifically designed to replicate animal habitats and to allow visitors to get to know these amazing creatures. Animal-lovers who plan to visit Zoo Miami should plan ahead, as capacity is limited and non-members must make advanced reservations online. Finally, families preparing to go to Miami can show their kids the Meerkam to get kids excited!
Reserve your ticket for the Zoo Miami through Getyourguide.com here!
What Our Families Say
"The zoo is awesome!! We love to rent the bicycle, take a light stroller and do the zoo via bike instead of walking. We also take portable fans in the event we go to during the summer. The winter is best as the weather is gorgeous and animals are the most active. Don't forget to feed the giraffes! And If you go in the summer you can also cool down on the splash pad."

– Melissa Roman
Don't lug the baby gear with you on your next trip to Miami! Rent everything you need using BabyQuip.com
Eat, Shop, and Explore Your Way Along Lincoln Road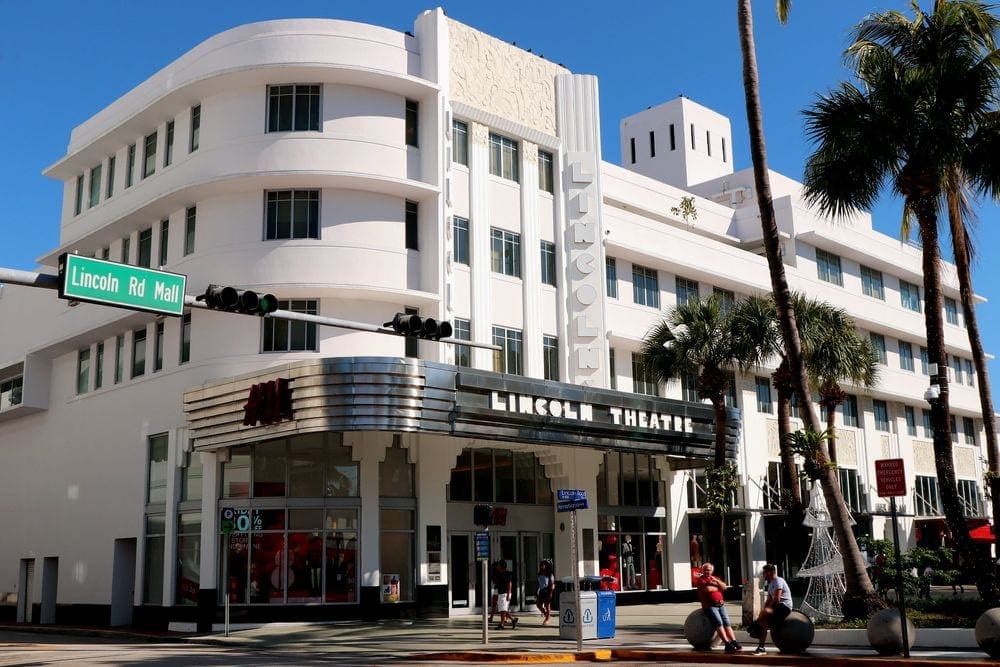 Only a few minutes from Ocean Drive and other Miami attractions, Lincoln Road is a popular place to eat, shop, and stay while visiting Miami with kids. Lincoln Road offers several kid-friendly activities in Miami, including access to beaches, cafes, and more! Families will love strolling along Lincoln Road, delighting in street performers and gelato along the way. Families looking for a little retail therapy will love its open-air shopping. Here, find shops like Athleta, Lacoste, and Zara. After a few hours of people-watching on the beach or shopping, you can find a plethora of dining options, including cafes and fine dining. If you're looking for kid-friendly hotels in Miami, there are a few on Lincoln Road, including Loews Miami Beach Hotel. Finally, if you encounter bad weather while in Miami, watching a movie at the Regal South Beach Stadium 18 & Imax is a great option!
Check out this South Beach Segway Tour through Getyourguide.com which takes you through Lincoln Road!
Splash All Day at Tidal Cove Water Park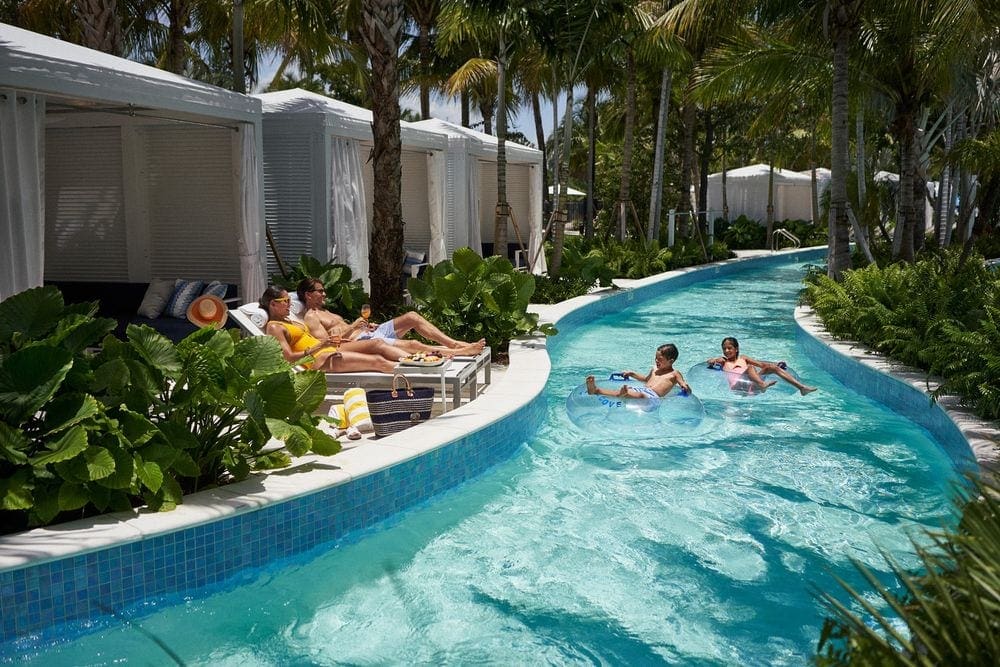 Located at JW Marriott Miami Turnberry Resort & Spa, the Tidal Cove Water Park is one of the best things to do in Miami with kids! In fact, admission to Tidal Cove Water Park is complimentary for guests of the hotel. Day passes are also available. Adrenaline-loving kids will delight in spending a day enjoying adventurous twists and turns, water adventures, and exciting opportunities around every corner. Looking to relax? Float along the lazy river while soaking in the sun's rays. Or, book preferred seating at the refreshing Oasis Pool. Kids will love frolicking and splashing with new friends at Kids Cove, a small pool and playscape designed specifically for the youngest visitors in mind! Parents can also seek professional spa treatments at the on-site wellness center. Finally, you'll also find multiple dining options on-site, including grab-and-go (pool wear accepted) and a sit-down restaurant (resort wear required).
What Our Families Say
"Tidal Cove has endless waves!"

– Dixie Ross
Wander Little Havana
Visiting local neighborhoods is one of the best parts of traveling! Little Havana is one of the best outdoor things to do in Miami with kids. As the heart of the Cuban community in Miami, Little Havana offers vacationing families Latin American art galleries, cozy restaurants, and vibrant cultural activities. Enjoy a lazy afternoon at Maximo Gomez Park, while locals play dominos at nearby tables. If you're looking for a unique Miami experience, treat your kids to a flick at the Tower Theater, which shows independent and revival films. Finally, if you plan correctly, you can attend Viernes Culturales, or Cultural Fridays (offered on the last Friday of each month.) Highlighting the cultural art scene of Little Havana, this is a great opportunity for families to engage with the locals. Prepare your taste buds for an adventure too, Little Havana offers some of the best food in Miami!
Book your guided tour of Little Havana here through Getyourguide.com!
What Our Families Say
"Little Havana is for the birds 😜 chickens actually, from real ones to colorful statues worth checking out."

– Dixie Ross
Enjoy a Day Trip To Key Biscayne
Located across the Rickenbacker Causeway from Miami, Key Biscayne offers a great day trip when visiting Miami with kids! Nestled between Crandon Park and Bill Baggs Cape Florida State Park, Key Biscayne offers beaches, wildlife encounters, and outdoor adventures. In fact, you can even check out the nearby coastal reef. While snorkeling among the colorful coral, you can encounter loggerhead sea turtles and schools of vibrant fish. Or, charter a catamaran to explore the water from a unique perspective. Back on land, check out the Cape Florida Lighthouse. Free with park entry, this family-friendly activity near Miami is sure to delight your ocean-loving kids! History buffs will also love that the Cape Florida Lighthouse is one of the oldest structures in the area. Finally, if you're looking for kid-friendly hotels in Miami, The Ritz-Carlton Key Biscayne is a great option for those looking to stay outside of the downtown area.
Discover Miami with the Miami: Half-day City Tour through Getyourguide.com!
What Our Families Say
"Key Biscayne is very different from the south beach vibe so it's a nice change. It's got an island feel, peacocks and cranes walking around. Since it's mostly locals it's spread out and not packed like South Beach."

– Shanna Sullivan
Explore Flamingo Park
Located in the center of South Beach, Flamingo Park offers over 35 acres of family-fun in Miami! As one of the best things to do in Miami with kids, families will discover a playground, athletic fields, and more! In fact, the playground even offers a climbing wall developed specifically for kids ages 5-12. Wander the grounds and see if your kids can spot the on-site train from the 1950s. Incorporating local playgrounds into family vacations is a great way for kids to decompress from long days of touring. Plus, this is one of the best places to discover local recommendations for family-friendly restaurants and activities. Active families will love the array of walking paths and athletic fields, including baseball, soccer, tennis, and football. Then, families with littles can suit up and splash in the water playground. Finally, families traveling with dogs will even find a dog park at Flamingo Park!
Take an Exciting Airboat Adventure in the Everglades
Book Guided Kayak Eco-Tour in Everglades National Park using Viator.
One of the best family-friendly activities in Miami is located just outside of the city in the Everglades National Park. Here, families can take an airboat ride and explore one of Florida's most scenic landscapes. Kids will adore spotting all manner of wildlife, including a variety of birds, crocodiles, and manatees. Several tour companies operate family-friendly options, including Airboat in Everglades, Airboat Rides Miami, and Everglades Swamp Tours. Many guides also offer private tours for families interested in a more intimate experience. Knowledgeable guides will share local tales, help with wildlife identification, and ensure families have a memorable experience in the Everglades. Families can also check out Gator Park, offering several ways for families to explore the Everglades, including airboat tours, wildlife shows, and more. With so many opportunities to encounter the local wildlife, it's no wonder this is one of the best things to do in Miami with kids!
What Our Families Say
"We loved being able to go out in the National Park and see all the wildlife. The airboat ride was a super fun way to experience what the Everglades are all about. The guide shared lots of information about the Everglades and the different kinds of wildlife. We saw several gators, lots of different birds and a snake! The best part of the airboat ride is when the driver speeds the boat up really fast and does some fun turns. We loved it! After the ride, there is a little gator show and you can go see some wild gators. We did our tour at Gator Park. They are one of the official concessioners with the National Park Service."

– Polly Peters
Enjoy an airboat ride and reserve the Everglades Eco Adventure: 2-Hour Sawgrass Recreation Park Tour through Getyourguide.com!
Attend the Water Lantern Festival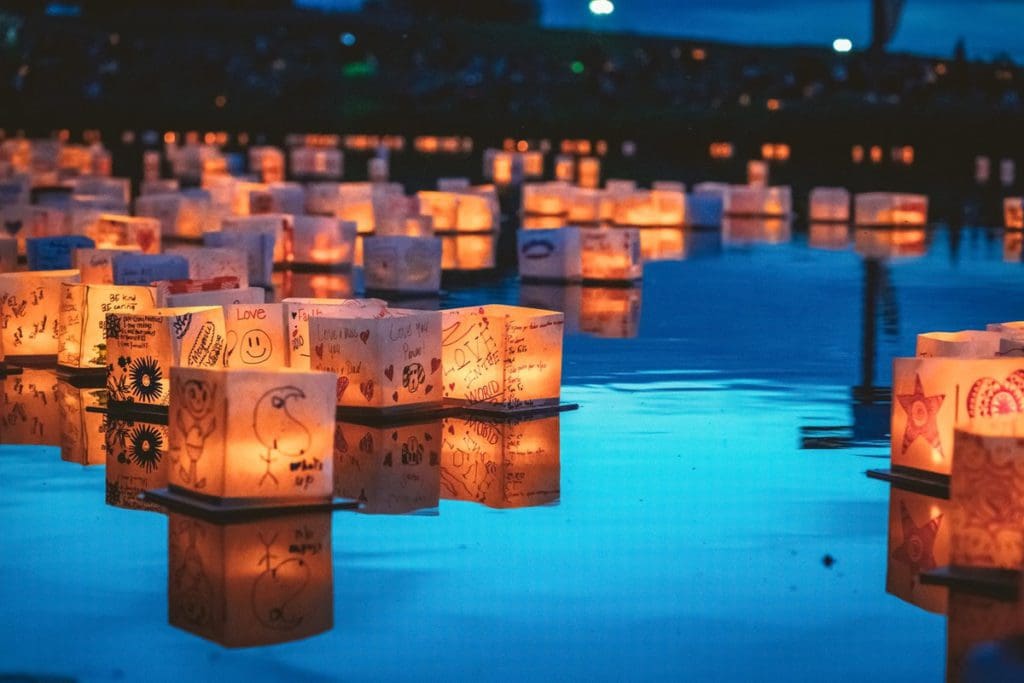 Those visiting Miami with kids in the fall will be delighted to attend one of the summer's best events. The Water Lantern Festival brings people together for a celebration of light and community! Make a wish and send it away on a floating lantern along with thousands of others at the festival, coming to Miami at Tropical Park on Saturday, October 14th (2023 event date). Then, you can also enjoy local food trucks, specialty vendors, and live music throughout the night. Tickets start at $26.98. Use coupon code "LANTERNLIGHT" for a discount at checkout!
Find more family-friendly Miami events here!
Indoor Things to Do in Miami with Kids
Whether you are looking to escape the heat or get out of the rain, Miami offers several indoor things to do in Miami with kids! These kid-friendly activities in Miami are sure to quickly become family favorites! From a local children's museum to markets to science exhibits, our Facebook community has provided a great list of the best inside activities for kids in Miami!
Learn Something New at the Miami Children's Museum
The Miami Children's Museum is one of the best things to do in Miami with kids – rain or shine! Designed to engage all the senses, this museum will surely be a hit with your kids. First, let their imaginations run wild as they dream big in the Castle of Dreams. Then, head over to the Construction Zone to encourage their curiosity to build massive structures. Pet Central is a great exhibit for the animal-lovers in your family. Here, they can embrace their inner veterinarian and play pretend with sick stuffed animals. As one of the best indoor things to do in Miami with kids, you will surely find several exciting exhibits to keep them busy on a rainy day. Or, head outdoors for one of the many outside activities, weather permitting. Finally, the Miami Children's Museum offers a paid lot and is accessible by public transportation.
While the museum is currently closed due to the COVID-19 pandemic, you can still engage in their activities by discovering the Museum at Home!
Reserve the Miami: Go City All-Inclusive Pass through Getyourguide.com!
What Our Families Say
"Miami Children's Museum is perfect on a rainy day or on a hot summer day. All activities are indoor. There's plenty to do for children of all ages. The karaoke machine, the piano on the floor, and the supermarket are my kid's favorite activities! There is also a nice playground outside that's mostly covered so you get a nice breeze. If you on Saturday or Sunday you can see some of the cruise ships departing!"

– Melissa Roman
"Miami Children's Museum is a great escape from the sun (or rain). With plenty of space for pretend play and exploration, scheduled entertainment, and rotating exhibits, the museum is a destination all to itself."

– Megan Tucker
The Miami Children's Museum is temporarily closed to the public as a precaution against COVID-19. Please find more information here.
Miami – What You Need to Know Before You Go
Yellow Green Farmers Market
South Florida's Largest Farmers Market is also one of the best indoor things to do in Miami with kids! At Yellow Green Farmers Market, you will discover market stalls featuring bountiful and delicious fresh produce, as well as artisan crafts. Here, you'll find fresh flowers, fresh-caught fish, free-range chicken and eggs, cheese, coffee, sweets, and more. Engage all the senses as you watch the market activity, feel the energy, and smell the yummy treats! Your kids will love meandering up and down the market stalls searching for their favorite treats and discovering new ones. Don't forget to find a trinket or two to memorialize your time in Miami with kids. Open year-round on the weekends, the Yellow Green Farmers Market is a great place to chat with locals and support the local economy of Miami. A visit here is sure to leave a lasting impression and a full stomach!
Save 20% on bus tours online + kids go FREE with classic tickets
What Our Families Say
"Yellow Green Farmers Market has some of the most unique food experiences in the area."

– Dixie Ross
Meet the Fish at the Miami Seaquarium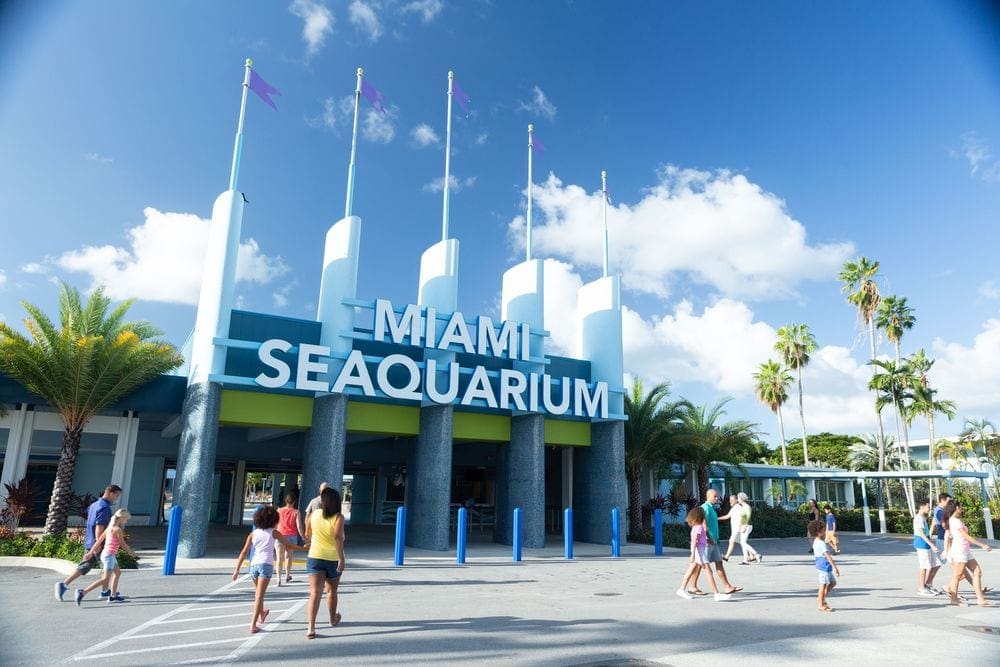 Kids will love meeting the fish and other ocean creatures at South Florida's best aquarium! As one of the best things to do in Miami with kids, your family will discover endless fun at the Miami Seaquarium. Your kids will delight in watching the daily dolphin and sea lion shows. You can even get into the water with dolphins at Dolphin Harbor! Additionally, they can get up close and personal with manatees, sea turtles, penguins, and more! No matter what their favorite sea critters are, they are sure to find them at the Miami Seaquarium. Then, head to the Conservation Outpost to learn about wildlife rescue and conservation efforts around the world. You also won't go hungry here – there are nine dining and snack options on site. On rainy days or to escape the heat, head to one of the best indoor things to do in Miami with kids.
Look for discounted entry to the Miami Seaquarium with the Miami Go City Explorer Pass through Getyourguide.com!
What Our Families Say
"The killer whale and dolphin shows were so fun to watch. Our kids enjoyed the whale splashing water in the crowd. We loved feeding shrimp to the stingray. We love aquariums and have been to many but hadn't ever gotten to feed stingray before so that was a fun and unique experience."

– Hillary Benson
Vizcaya Museum & Gardens

Looking to learn about local history? Head to the Vizcaya Museum & Gardens, the former villa, and estate of James Deering (of the Deering McCormick-International Harvester fortune.) Dazzle in the indoor and outdoor splendor of this expansive estate. Explore 10 acres of gardens and the first floor of the main house while learning about the early 1900s and the estate's continued efforts of sustainability. As one of the best indoor things to do in Miami with kids, embark on a tour of the main house for a glimpse into the Deering family's fame and fortune. Those looking for a little Italian flare in their visit to Miami won't be disappointed in the Mediterranean-style architecture or the Pompeii artifacts included in the on-site collections. Finally, families will also love that children under 5 years of age are free, as are US military veterans and active service members.
Visit the Villa Vizcaya with a guide through this tour with Getyourguide.com!
What Our Families Say
"We used to visit when I was a child. It has hidden passages behind bookcases, which I always found enthralling! The grounds are beautiful to explore as well."

– Michele Maxson
Get Curious at the Frost Museum of Science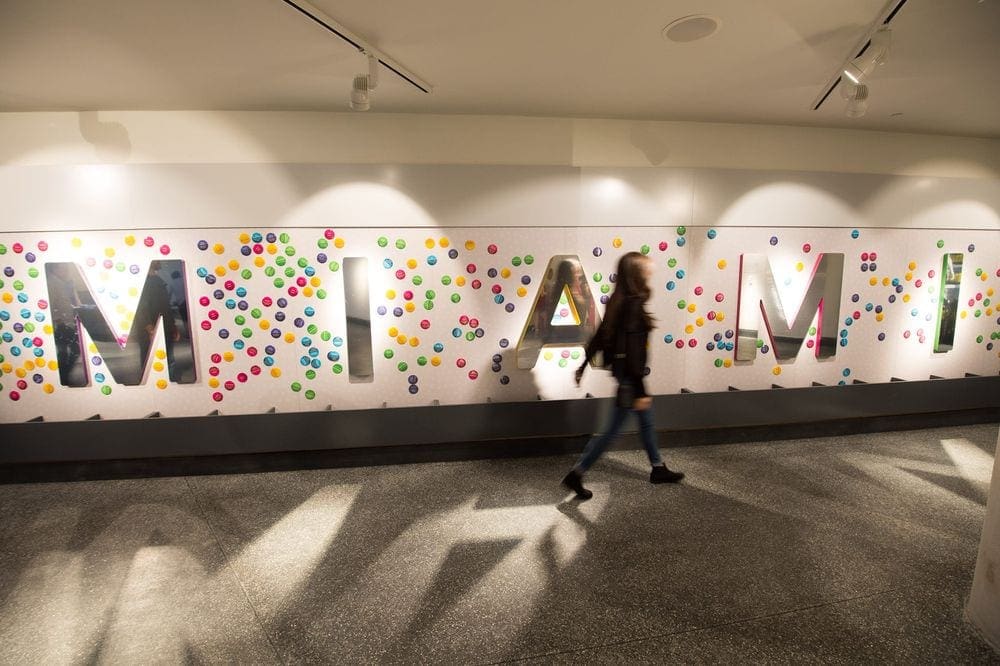 Open daily, the Frost Museum of Science is one of the best inside activities in Miami for families. Discover a planetarium and aquarium, as well as other exhibits. In the aquarium learn about South Florida's vibrant aquatic ecosystems, which is home to Gulf Stream sharks, varieties of coral, and much more! Aspiring aviators will love the Feathers to the Stars exhibit, where their curious minds can learn about everything from feathered dinosaurs to today's space missions. Afterward, head to the MeLab, where you can learn about the incredible ways bodies and minds work together. No matter what type of science excites your kids, you'll find everything from astronomy to biology to feats of technology at the Frost Museum of Science! A visit here is sure to spark their curiosity and ingenuity, as well as get them out of the Miami heat or rain showers. Finally, on-site dining is also available.
Happy Traveling!
Miami is a beautiful destination for families looking to add a little heat to their vacation. There are so many things to do in Miami with kids, you may need a second visit to cover them all! Whether you are looking for water parks, outdoor adventures, or time on the beach, you will find it in Miami. Plus, Miami will give your family close access to Everglades National Park, one of the best places to make family memories in Florida! There is much more to Miami than beaches and shopping. Hopefully, this list has given you a great start to building your itinerary for visiting Miami with kids. Happy traveling!
Interactive Map of Miami
Discover the best places to stay, restaurants, and local attractions with our Miami interactive map. You can filter by what you're looking for, so it's quick and easy to select which area you want to explore. Also, read 6 Best Family Friendly Hotels in Miami to find the top kid-friendly hotels in Miami.
Thank You to Our Community!
A special thank you to the Families Who Love To Travel Facebook community who generously shared their travel advice and top picks for this list of Best Things to Do in Miami with Kids We could not have compiled such a thoughtful and helpful list without their dedication to our community. Families Who Love To Travel is a group of amazing families who love exploring through travel. For more family vacation recommendations and inspiration, be sure to join us on Facebook at Families Who Love To Travel. We're a community of experienced traveling families who love adventure and seeing the world with kids. Plus, follow us on Instagram (@families.love.travel) to connect with other families who love the unique experiences travel offers.
*This post may contain affiliate links that may earn us a small commission at no additional cost to you. Affiliate links in no way inform the hotels, sights, products, or other recommendations included in our articles. All opinions and recommendations are compiled from submissions submitted by the generous members of our Families Who Love To Travel community.
READ NEXT: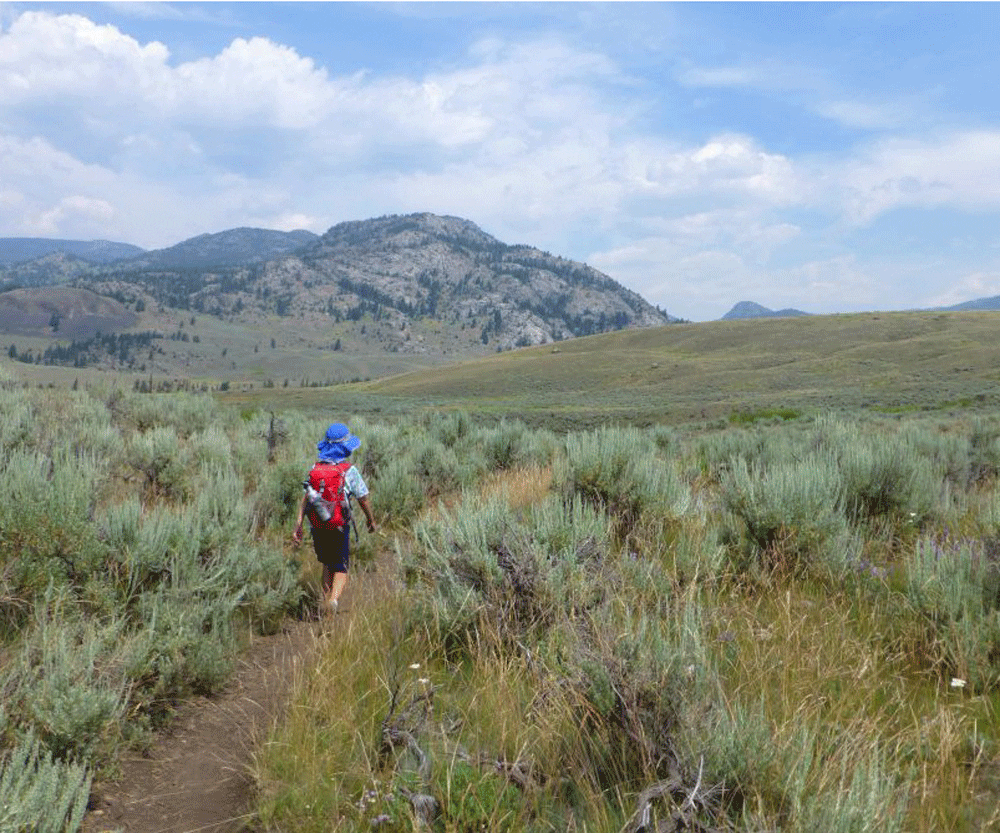 Everyone knows that Yellowstone National Park makes for a classic family vacation. Strolling the boardwalks...
From finding the best flights to booking a hotel, there are tons of decisions you...