Spend a long winter weekend in Montreal thanks to this three-day winter itinerary with kids! When most people think of island getaways, they usually see sunny beaches, palm trees, and cocktails. One place that doesn't usually come to mind? Montréal. That's right, the largest city in the province of Québec is actually an island. And while they don't have many palm trees, they do have plenty of cocktails for parents! Though Montreal is a great destination for an extended trip, families living in nearby cities will also find it fantastic for an impromptu weekend getaway during winter. From cobblestone streets in the charming Old Town to bohemian shops in Le Plateau, there's enough to keep all ages entertained here. And don't worry – it's possible to fit in all the city's best attractions within three days! To help with the planning process, I've compiled this Fantastic Three-Day Montreal Itinerary With Kids.
Tips for Taking a Long Weekend in Montreal with Kids
There are a few things to know about Montreal before visiting with your kids. For one, glance at a map of the city beforehand. In French, people will say: sur l'Île de Montréal or simply: sur l'Île (on the Island of Montreal) when referring to the cosmopolitan city. And like all big cities, there are many different neighborhoods with unique styles: your family can explore French colonial culture in Vieux-Montréal, Gothic architecture at the basilica Notre-Dame, and beautiful murals along Le Plateau. Regardless of where you spend your weekend, here are some general tips for families visiting Montreal!
How to Navigate Montreal with Kids
If you arrive in Montreal by plane, you'll come through Montreal Pierre-Elliot Trudeau Airport. From the airport, the city is easily accessible by taxi or public transportation. The Bus Express 747 will bring you to Montreal Downtown in approximately 60 minutes, depending on traffic. In terms of navigating the city once you'll arrive, it'll depend on what neighborhood you're staying in and if you plan on walking. Public transportation is especially efficient in Montreal, with reliable metro and cross-town buses. Some families may prefer to rent a car. Finding street parking and fighting traffic can be rough, however, so you should really consider using public transportation or taking taxis during your stay. That is, of course, unless you're planning on visiting the outskirts of the island for a day trip adventure. But public transportation should suffice for families visiting Montreal for a long weekend.
Where to Stay in Montreal with Kids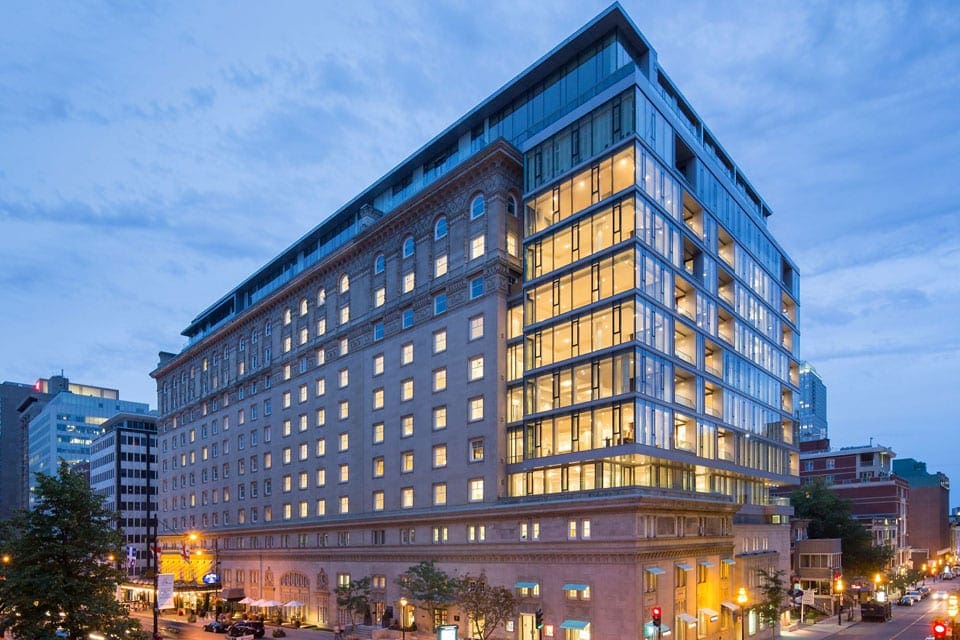 Wondering where to stay in Montreal with kids? Montreal offers a wide variety of hotels and a lot of them are family-friendly. Many families prefer staying at luxury destinations such as The Ritz Carlton Montreal, Hotel Gault, or Hotel Fairmont The Queen Elizabeth due to their outstanding amenities and family-friendly service. But, given my own personal experiences, there is one more budget-friendly hotel I particularly like, probably because it brings back good memories from my childhood: the Holiday Inn Montreal Downtown. Why is this Montreal hotel great for families? First, it is located in the middle of Montreal's bustling Chinatown neighborhood, a tourist destination many love exploring during a trip here. Secondly, kids not only stay for free, but they also eat for free! Lastly, there's an open-air aquarium on the main floor, which runs through the lobby and into the delicious on-site restaurant. Kids will love it!
Book The Ritz Carlton Montreal or Hotel Fairmont The Queen Elizabeth now using Travelocity.
The Perfect 3-Day Winter Itinerary In Montreal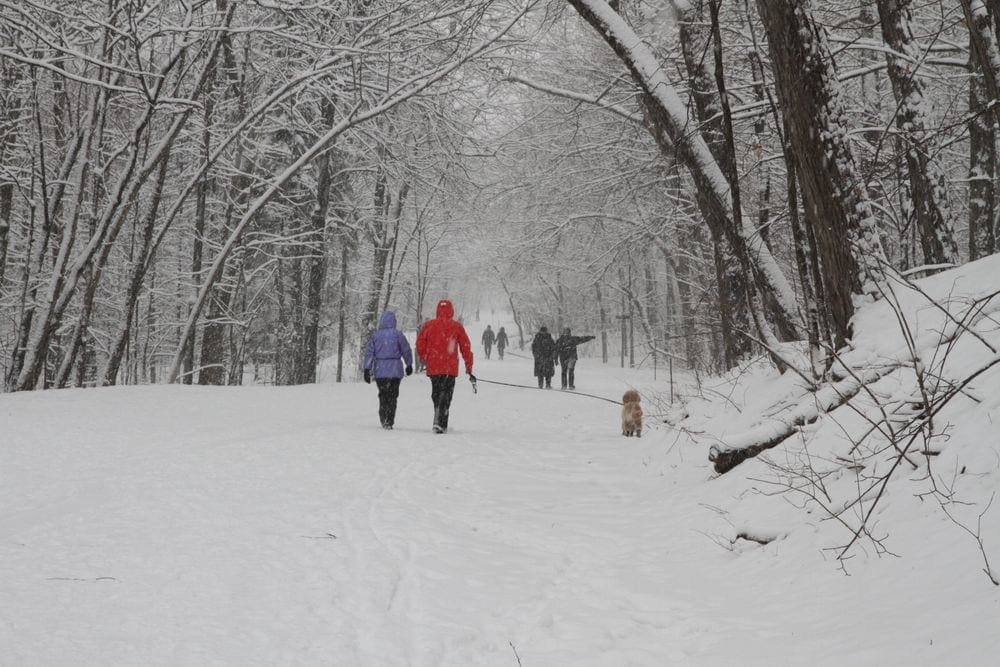 Once your family is situated in Montreal, adventure awaits! Depending on what kind of vacation you're searching for (tailored toward indoor cultural activities or outdoor sports), each family's expectations of Montreal will be different. Still, there are a few must-visit spots for anyone visiting the city, so here are my recommendations for your three-day Montreal itinerary with kids!
Find Montreal vacation rentals using VRBO.
Day 1: Get to Know Downtown Montreal
Use your first day in Montreal to get acquainted with the city's most famous sights. From Chinatown to the Underground City, excitement lurks at every corner of this magical city! This is what I recommend for your first when exploring Montreal with kids.
Get Lost in Chinatown
Did you know that Montreal's Chinatown is one of the oldest Asian communities in North America? That's one more reason to visit this iconic Canadian destination! Situated in the Ville-Marie borough, this lively Montreal neighborhood is definitely worth the visit during your vacation with kids. Here, you'll enter this historic Chinatown district by one of the traditional style arches, known as paifang gates. Though the district is not particularly big, it's enough to get a small taste of China while staying in Montreal. It's also a great place to stop and grab a quick lunch! While there, make sure to eat in one of the typical Chinese restaurants that line the streets, depending on what you're in the mood for. And don't forget to buy a souvenir! Wondering whether you should walk or drive? Here's another pro-tip: De la Gauchetière street is pedestrian-only, ideal for roaming around with kids!
Discover The Underground City
Montreal can get cold, so why not explore without battling the winter wind? Luckily for families, a big part of downtown can be navigated underground! Also known as RESO, this series of interconnected buildings is a big hit with visitors. It also links the city's major metro stations to its famous shopping centers, hotels, etc. From Chinatown, there are a few blocks you'll need to walk outside before reaching the underground city from the Complexe Desjardins. Then, a big part of Downtown Montreal will be accessible without enduring the cold! Here, you'll find cute boutiques to shop in, a range of restaurants in case you're hungry, and some miscellaneous attractions. If you have an art lover in the family, you can even explore one-of-a-kind pieces during your visit thanks to Art Souterrain! The Underground City also links to some of Montreal's best above-ground spots, like the Place des Arts.
6 Tours and Activities to Experience Montreal Underground City
Walk Down Saint-Catherine and the Quartier des Spectacles
The Quartier des Spectacles is Montreal's foremost cultural district. A great destination for travelers of all ages, it boasts art galleries, museums, and performance theaters, among other attractions. Within this neighborhood, you'll also stumble upon the famous Saint-Catherine Street, a lengthy boulevard spanning multiple neighborhoods, lined with department stores, souvenir shops, and local restaurants. Saint-Catherine Street is a great place to do some shopping during your trip, especially if you're planning on bringing mementos home. In fact, this is where you'll find Le Centre Eaton, a mall with familiar American stores like Old Navy and The Gap. If you get hungry along the way, there are also lots of great dining choices to stop and relax. That said, Ruben's Deli is a personal favorite to try a good smoked meat sandwich. Or St-Hubert if you're in the mood for some roasted chicken.
Day 2: Spend A Day at Mont-Royal
Located in the center of the island, the Mont-Royal is a must-stop outdoor attraction. Pack a lunch, go get some fresh air, and play outside with your kids! There are enough activities at this large hill to keep your family busy all day: ice skating on the Lac-aux-Castors, tubing, and snowshoeing. Equipment rentals (ice skates, snowshoes) are available too, and there are rest area buildings with toilets, food, and tables to eat. After a full day of playing in the snow, what better way to warm up than with a good coffee? Go to Café Ze Yeti to enjoy a coffee while the kids play in the playroom! If your family still has energy afterward, spend time shopping, or eat in Plateau Mont-Royal. There are different ways to access Mont-Royal by public transportation. But, the easiest (and closest) would be to take Bus 11 directly by the Lac-aux-Castors.
Book City tour; afternoon in Montreal using Viator.
Day 3: Visit A Kid-Friendly Museum (Or Two!)
Montreal is known for its world-class museums. Whether you're an art lover, a history buff, or want to learn more about science, we're sure you'll find something that suits your family. Here are a few ideas to plan your last day in Montreal with kids.
Explore The Biosphère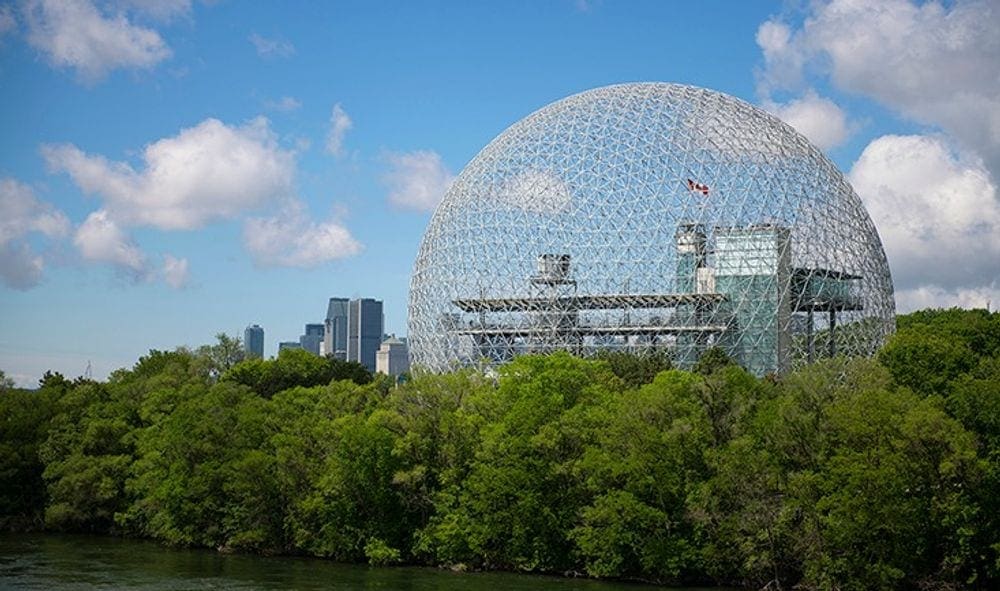 Families will love the Montreal Biosphere! Located in the Parc Jean-Drapeau, this educational center was originally built as the United States pavilion for the Montreal Expo '67. In addition to its uniquely funky architecture, it's also the only environment museum in North America. Plus, entrance is free for children under 17 years old! Consider visiting this museum if your family needs a break from outdoor activities, and you'll get to explore interesting topics. Rotating excepts cover anything from biodiversity to climate change in an interactive way to keep kids entertained. There are also special family-friendly events to teach little ones how to protect the environment in their daily lives. The best way to get here is with the yellow metro line to the Jean-Drapeau station. Note that the museum is closed on Mondays and Tuesdays during the winter season. For more information on visiting hours, visit the official website.
Book Young Family Private Guided Bike Tour in Montreal using Viator.
Learn Something New At The Montréal Science Center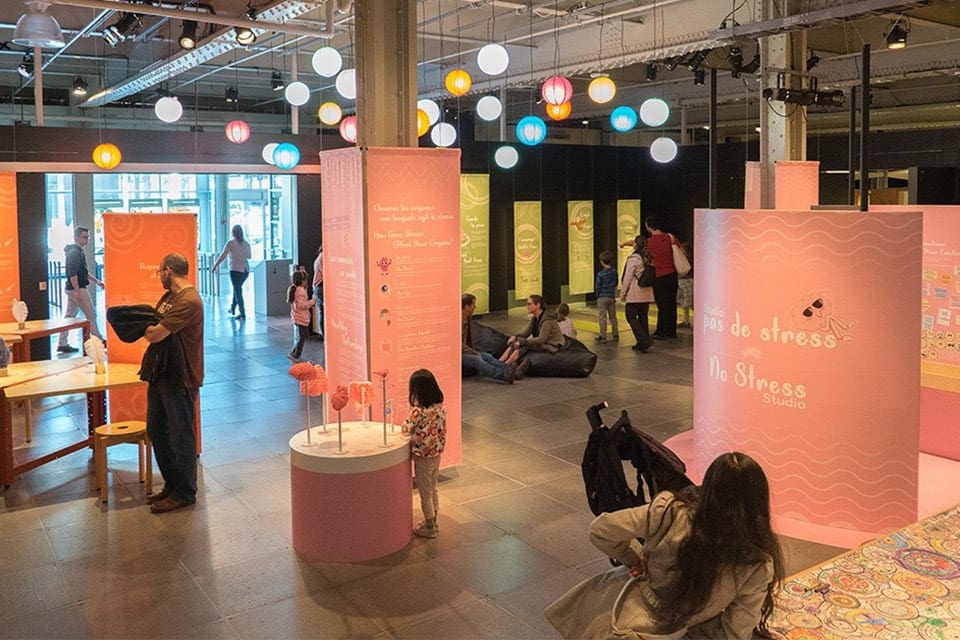 The whole family will have a blast at the Montreal Science Center! Located on the King Edward Pier in Montreal's Old Port, this science museum is open daily to visitors. You'll have to get out at the Place d'Armes metro station to reach here. Little ones who love science will enjoy their time here, as the museum offers a ton of interactive exhibits on subjects like electricity, gravity, etc. One cool thing for parents with younger children is that they have an exhibition specifically dedicated to kids under 7 years old: Clic! The Zone for Curious Young Minds. Here, little ones are surrounded by shapes and colors to initiate them into the world of science. As a mechanical engineer, I love it! I definitely recommend you add this to your three-day Montreal itinerary with kids. For more information, visit the official website.
Take In History At Château Ramezay
The Château Ramezay is perfect for history lovers! Located in the historic Old Montreal district (across the street from City Hall!), families with older children interested in Montreal's backstory will love a visit to this iconic landmark on Notre-Dame Street. In this 18th-century residence, you'll get to see how the history of the Quebec Province was shaped by the indigenous people, the French, and the British. With some American history thrown in the mix, the mansion has Canadian artifacts dating back centuries and interesting explanations of little-known events. Sometimes, there are even special activities for children, especially during Spring break. Once you're done exploring the inside, be sure to check out the garden area for some fresh air. The Château Ramezay is near the Champ-de-Mars metro station and is closed on Mondays. For more information, visit the official website.
End Your Weekend At The Old Port
For your last evening in Montreal with kids, make your way to the Old Port. Located in Old Montreal, this historic waterfront stretches for almost two kilometers, with walking paths alongside riverfront dining, museums, and more attractions. My first recommendation is to get a bird's-eye-view of the area. You can do this on the Grande Roue de Montréal, a 60-meter high observation wheel where families can admire the city by night. Kids will love taking a trip to the top! After the Grand Roue, it's time to hit the Old Port Ice Rink and try your hand at ice skating. Skate rentals are available on-site if you don't have any gear! If you happen to be there on a Thursday evening, there's a DJ until 10 p.m to keep the atmosphere alive. The Montreal Old Port can be reached by metro, at the Champ-de-Mars station.
Happy Travels!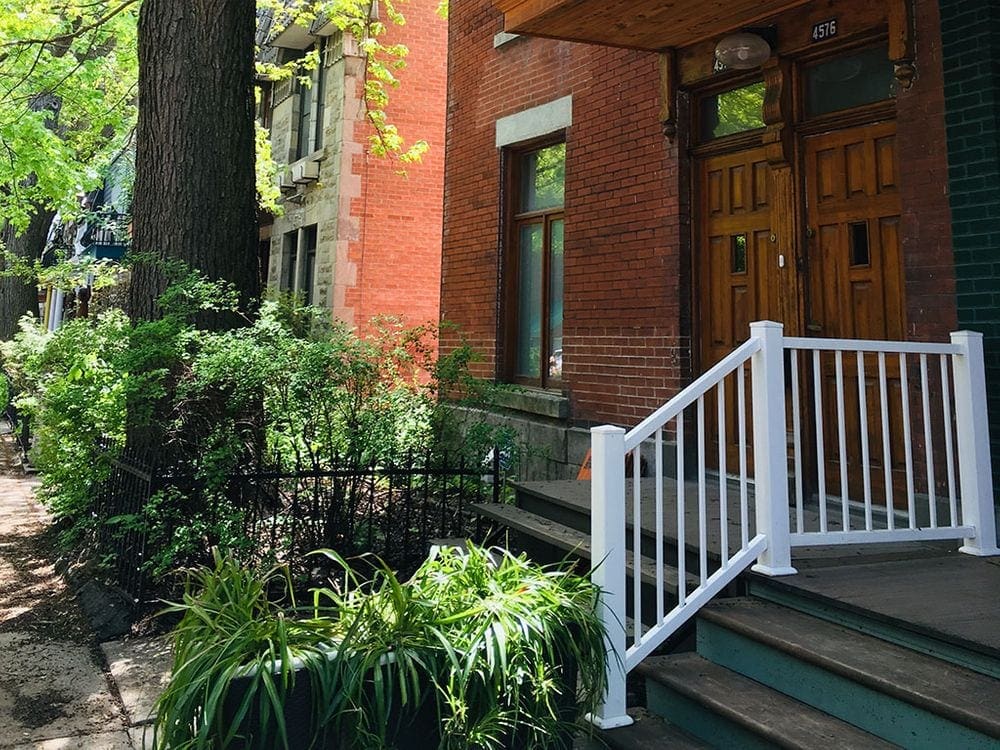 We hope you enjoyed this three-day Montreal itinerary with kids by our contributor Émilie Brillon! Whether you're heading to Montreal for the weekend or plan to take an extensive trip, we're sure the city will welcome you with open arms. Enjoy your time in Montreal with your family!
Find more from Émilie and her family online and on Instagram @lovelife_abroad. Then, if you have a couple more days in the Belle Province, make sure to visit Quebec City for another 3 days trip.
*Due to the COVID-19 pandemic, some of the locations on this three-day Montreal itinerary with kids may be temporarily closed or may have reduced services. Please ensure availability before making your decision.
*This post may contain affiliate links that may earn us a small commission, at no additional cost to you. Affiliate links in no way inform the hotels, sights, products, or other recommendations included in our articles. All opinions and recommendations expressed here are compiled from submissions submitted by the generous members of our Families Who Love To Travel community.
READ NEXT:
19 Best Things To Do In Montreal With Kids (All Ages)
Our Favorite Montreal Restaurants And Activities
Best Itineraries For Montreal With Kids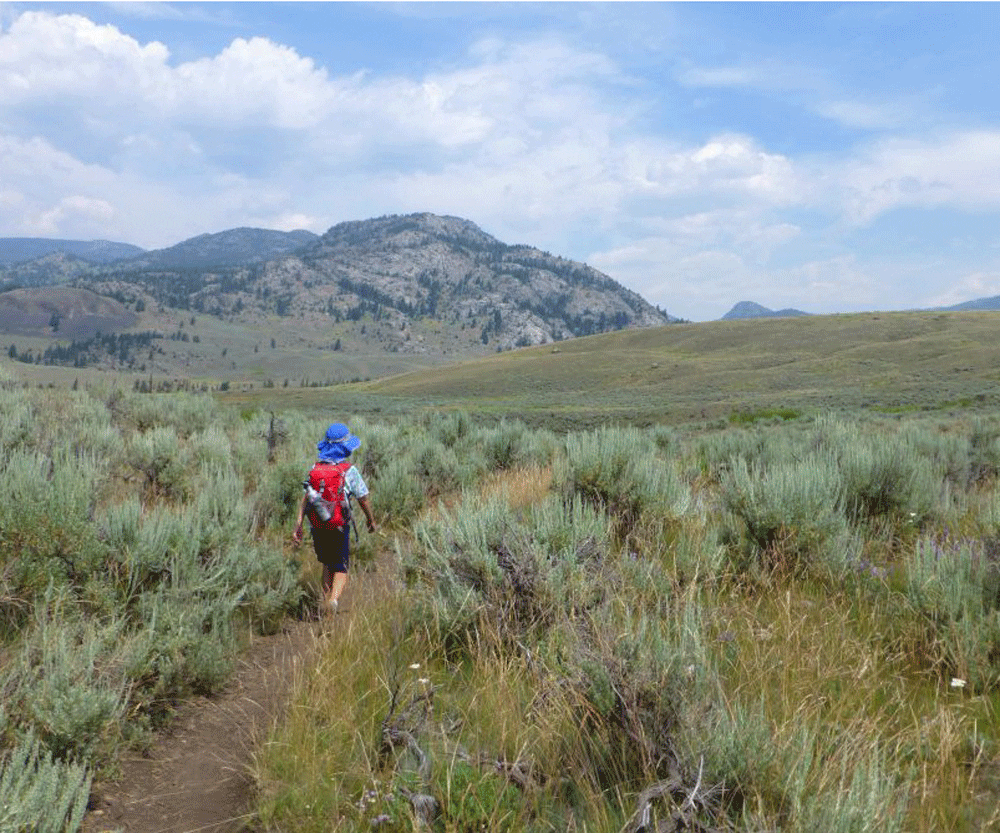 Everyone knows that Yellowstone National Park makes for a classic family vacation. Strolling the boardwalks...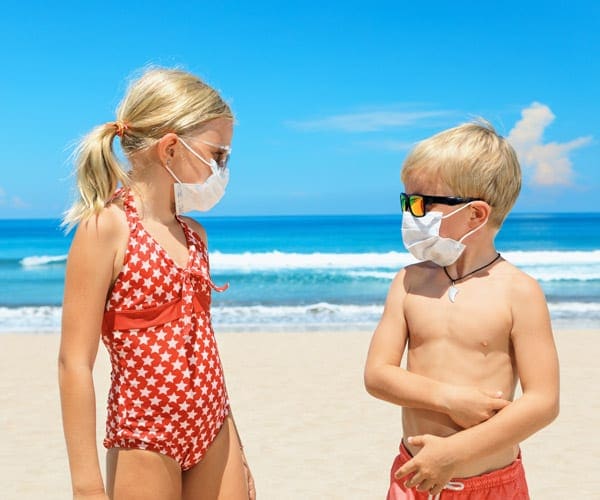 Coronavirus restrictions are now lifting across the country. We believe families need to make the...