Taking a long car ride with toddlers can be tough – but not inconceivable with these tips for long car rides with toddlers. With young babies, it almost seems impossible to get anything done, both prior to and during travel! Of course, this is the value of being in a community of parents who can provide advice for your next family adventure. Sometimes, it's only a matter of packing overnight diapers and then hitting the road, whether in a car, plane, or train. Preparing for a long car ride with a toddler, however, takes even more planning, dedication, and flexibility. Luckily, there are plenty of tips to make the whole process easier! Whether it's steps to take before your departure or having snacks on-hand during your trip, traveling with little ones in tow doesn't have to be so complicated.
Keep reading to find out my Tips To Prepare For A Long Car Ride With Toddlers!
Why A Car Ride?
Parents who often opt for a quick airplane ride with toddlers may be thinking: what are the benefits of taking a road trip with young children? For one, you'll save time circumventing the airport, baggage fees, and the like! Travelers who prefer to be in control of their journey from start to finish often choose to take a road trip with rental or personal vehicles. This way, they get to decide when and where to stop, the speed, and even the routes taken. It's a great method for those who like to be spontaneous and see where their trip takes them. To help you get the most of your road trip, this article will mainly focus on tips parents can mimic when taking long car journeys with a toddler. Nonetheless, some basics mentioned here can also be helpful when traveling on any type of transportation, including a plane or train.
Find 13 Tips For Traveling With A Toddler by Clicking Here!
Get To Know Your Destination
Having a clear idea as to where you're heading for your family vacation is next on our list of tips for long car rides with toddlers . If your destination is perceived, your trip is apparent even before setting out. To achieve this clarity, forge out a rough itinerary about two weeks before the trip. Get to understand the fun sites you intend to visit and the different places you can seek accommodation. If possible, reach out to your Airbnb or hotel to help get to know the area. Your planning should also cater to possible emergency services, like nearby hospitals. Physically map out the route you will follow to and from. Get your kids to take part in the planning stage as they will feel in control! You'll also get to glory in teaching them a little geography as they try to identify where they are from the created maps.
Service Your Car
When was the last time you had your car serviced? If you're planning to use your own vehicle anytime throughout your trip, don't let your need for a quick vacation interfere with your regular maintenance. Remember to bring your car to the mechanic! Even if it seems to be in pretty good shape, getting stranded in the middle of nowhere is one grievous mistake most should try to avoid. Do a quick check of your tires right before you depart for your family vacation. Also, assess your fluid levels and ensure your brakes are functioning properly. (They shouldn't be soft when pressed or make grinding noises.) Since traveling at night is ideal for maximizing your toddler's sleeping hours, your lights should also be in good shape to travel in the dark. Another pointer is to boost your insurance coverage with additional protection in the event lady luck deserts you. 
Use These 7 Tips For Staying Sane on Family Road Trips
Make A Checklist
A successful trip with toddlers starts with an essential checklist. Though every child is different and you should modify yours however you choose, there are still a few basics every parent should carry, like snacks. Vegetables and fruits may come in handy to keep your youngster's hunger at bay. You can even extract natural juices from your desired choice. Other snacks and bites include cheese sticks, chips, pretzels, or chewing gum. Similarly, you'll also want to bring along a lap tray for little ones to eat, drink, or play games on. My family likes to bring books and activities along on our car rides, like board games. DVDs, headphones, music players, and other pre-loaded or fully-charged electronics will also be useful in entertaining kids throughout your journey. Remember to bring pillows for extra comfort! I also opt to bring a toolbox with any essential equipment I may need. 
Find What to Pack in Your Family's Travel First Aid Kit. Click Here.
Pack Light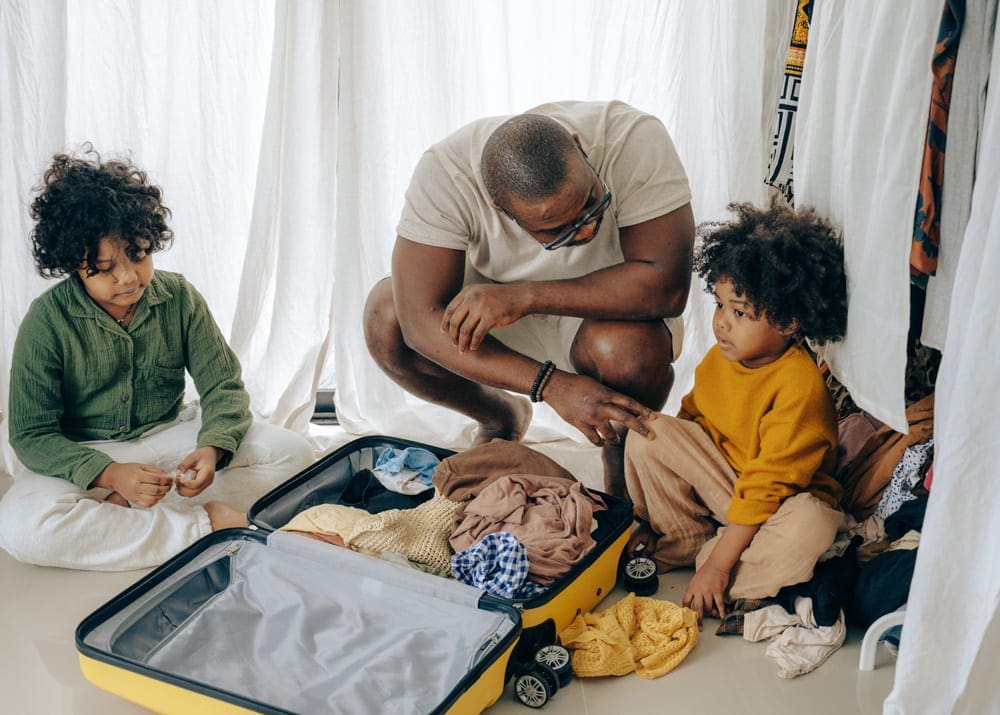 Even with keeping your essential checklist in mind, try not to overpack! Though it's easy to get carried away with hypothesizing what we may need during our vacation with kids, keep in mind it's impossible to foresee everything. Remember, you're going on a road trip, not relocating or shifting places! Therefore, make sure you don't carry your entire house with you. This will save you a lot of hassle both during the packing process and when you're actually on vacation. Looking after your toddler and a ton of baggage can definitely be more taxing than it needs to. To avoid this, only carry a large bag and an additional carry-on bag, where you can pack items to be used during the long car journey with your young child. For increased safety, I always ensure my luggage is evenly distributed within my trunk to give my car some extra balance.
Essential Packing Tips and Advice for Socially Distanced COVID Travel
Just Go For It!
Now that you know your long road trip with an infant or toddler won't be dreadful after all, when are you planning to take your family road trip? Let's demystify it: traveling with kids doesn't have to be complicated! In the end, one of your biggest assets is simply deciding your preferences in advance, whether with packing or your overall itinerary. Of course, don't forget to also enjoy every step of the journey! Ultimately, planning can only go so far, so my best tips for long car rides with toddlers is to just sit back, relax, and be flexible. Quality time spent with your loved ones will be enough fulfillment, regardless of where your vacation leads you.
Happy Travels!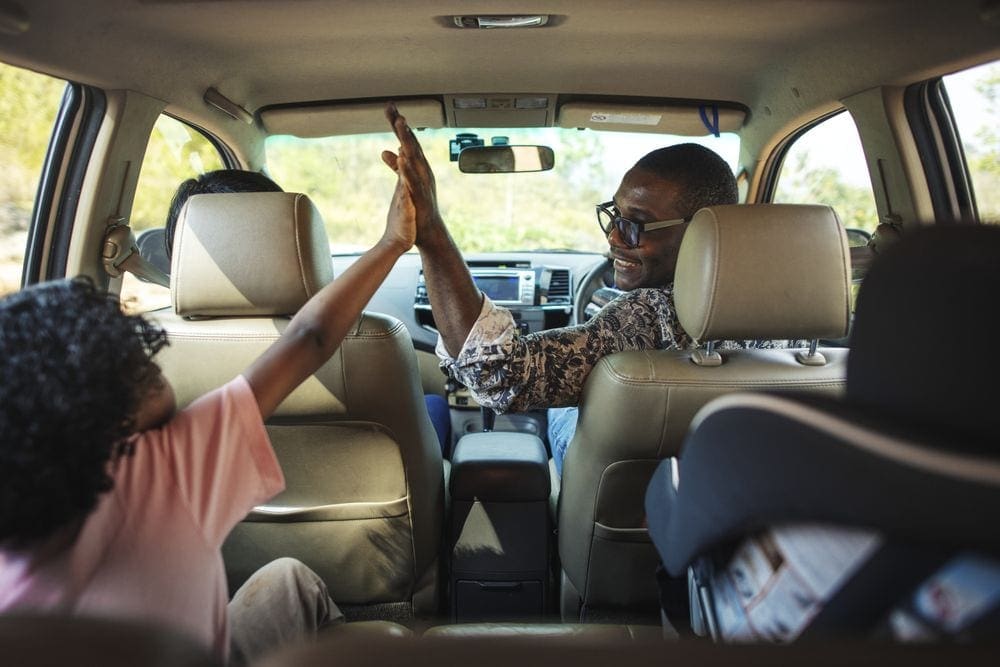 We hope you enjoyed this contributor submission with Tips To Prepare For A Long Car Ride With Toddlers! Taking a wonderful trip with toddlers is an incredibly rewarding experience every parent should aspire to do! Plus, using these tips for long car rides with toddlers will make it even more rewarding! For more tips on traveling with toddlers, check out our articles assorted by age.
Author's Bio
Hi, I am Eliz! I am a mother, writing for the living and pleasure in Top-Mom.com. I am a frequent traveler with 2 kids. My check-in list counts more than 13 countries, and it is only just beginning. Previously, it was quite difficult for me to handle the kids with varying weather conditions that they were prone to while traveling. Now, I know the appropriate gear for both mother and baby that comforts them the most.
*This post may contain affiliate links that may earn us a small commission, at no additional cost to you. Affiliate links in no way inform the hotels, sights, products, or other recommendations included in our articles. All opinions and recommendations expressed here are compiled from submissions submitted by the generous members of our Families Who Love To Travel community.
READ NEXT: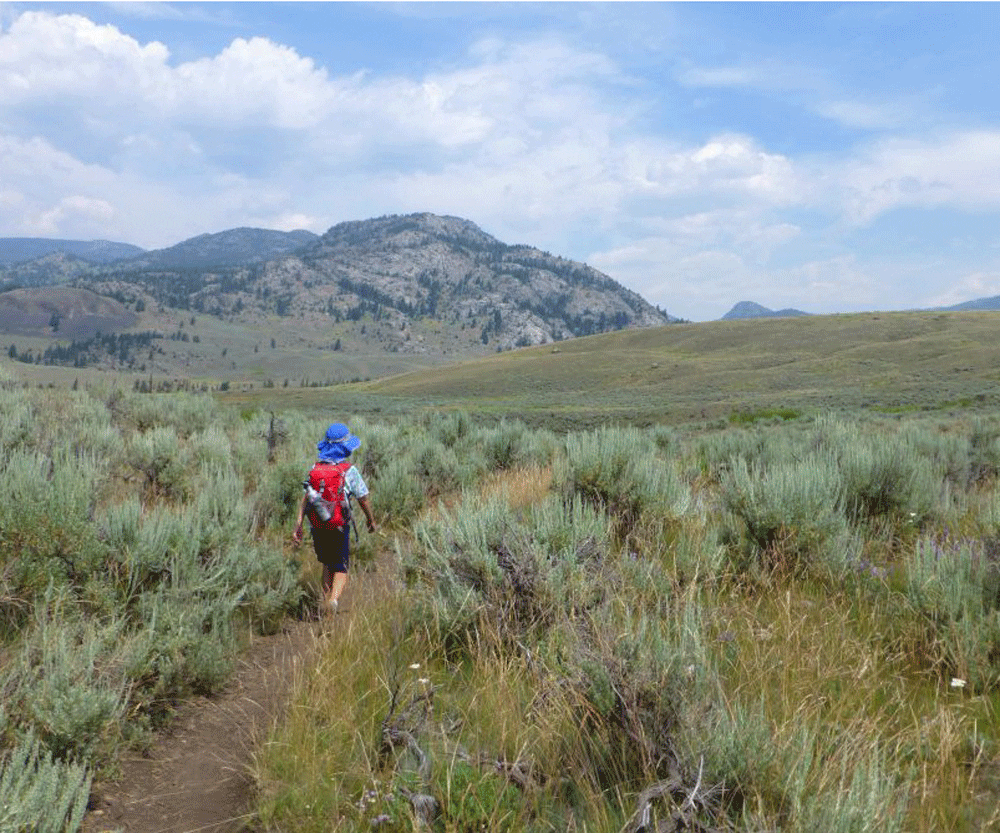 Everyone knows that Yellowstone National Park makes for a classic family vacation. Strolling the boardwalks...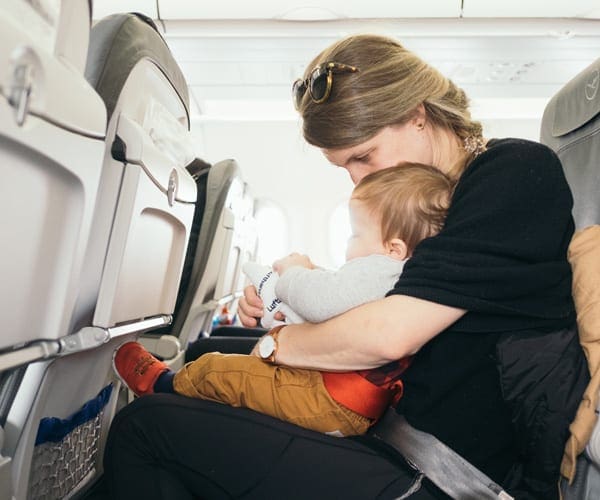 Families Who Love To Travel contributor Meghan Oaks provides her 10 best tips for your...