Check out these parent-approved tips for snorkeling with kids! Though enjoying the beach with your family often means swimming, sandcastles, and collecting shells, those looking to diversify their vacation should try snorkeling. Watch your children gaze in amazement at colorful ocean reefs teeming with marine life! Plus, snorkeling is an excellent way for kids to learn about underwater life. It requires little equipment to get started and little energy to do, providing heaps of fun for the whole family. To set off on your next adventure, however, you'll first need a snorkel, mask, fins, and to follow a few precautions. Parents snorkeling with kids for the first time may be wondering where to find pointers on how to begin the process. As an avid scuba enthusiast, I've spent my fair share of time snorkeling, which is why I've compiled 6 Tips For Snorkeling With Kids. Keep reading for my suggestions!
Choose a Good Spot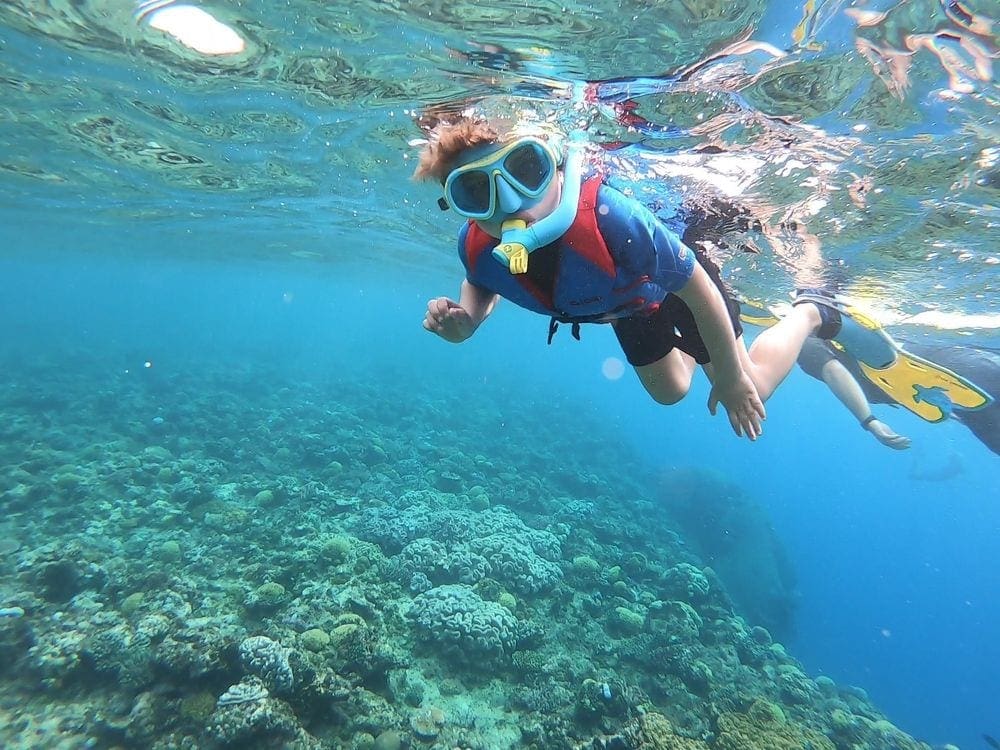 Choosing the right snorkeling spot can make or break your experience. Depending on where you're vacationing, research nearby snorkeling spots in advance to scope out which are best for your children. From the Caribbean to California, there are countless family-friendly destinations with great snorkeling spots. Some may even be located adjacent to your hotel or other accommodations. Make things easy on your kids by picking a day with good weather, calm seas, or when there aren't too many swimmers. This reassures young beginners while providing the best chances for underwater visibility. You don't need to go too far out, though! A tour guide will often point out the best spots to see fish. Bands of rocks along the shore are often home to many species that will delight children. Stay close to them and make sure they can stand on the seafloor!
Practice with Your Gear
Get your children to practice using their masks and snorkels out of the water, breathing only through their mouths. They even can learn this in a swimming pool (or the bathtub!) If you want them to try this at a beach, then have them use the mask and snorkel on the water's edge, sitting or standing. For these initial outings, there's no need for fins. Start by testing the mask and snorkel in a spot where your child can stand in the water. Once they've cracked this stage, then they can use fins! If you put your fins on before going in the water, you should walk backward rather than forwards to avoid a potentially painful fall. Racing with fins to the water is also a big no-no. Remember that going from a vertical position (standing on the bottom) to horizontal (swimming) is an important step too.
It's also necessary for your children to use an appropriate-sized snorkel. Using one that's too big will make them quickly get winded. Indeed, the size of the snorkel must be proportional to their lung capacity. If it's too large, the snorkeler will breathe in too much of the CO2 previously breathed into the snorkel, called "dead space." From 6 years old, you can also have your child try the Easybreath mask, which makes it possible to see "and" to breathe underwater through the nose. No feeling of suffocation, nor any risk of fogging or water getting in if the water gets choppy! Another key factor to ensure success while snorkeling: find a good floating balance for your child. Youngsters feel more secure with a waist belt, while older kids can get support from an inflatable noodle or board. Well stabilized, they can kick along and observe the seabed in peace.
Protect Exposed Skin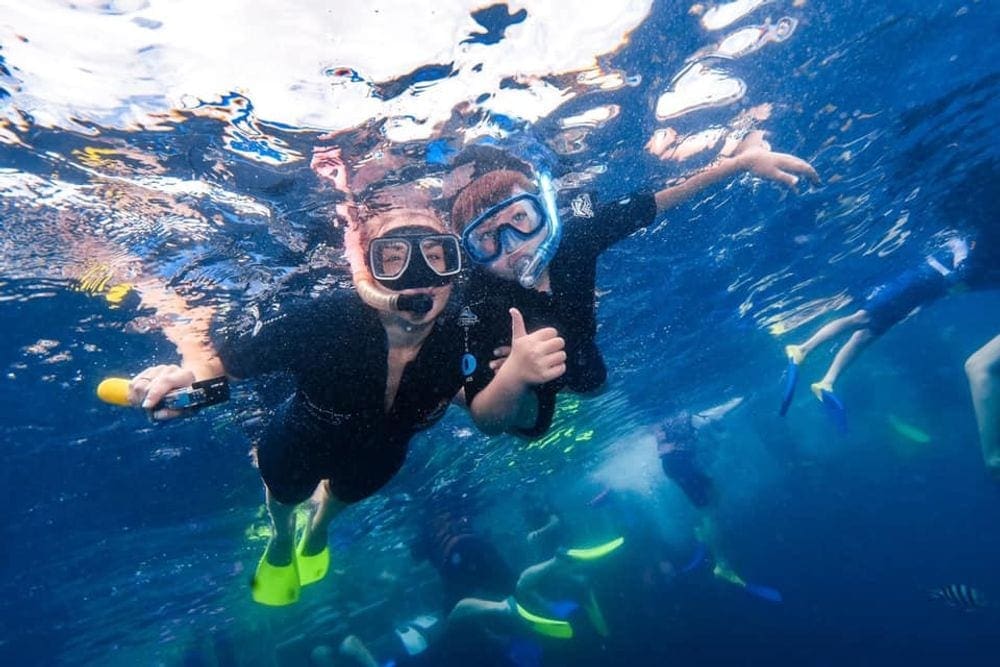 Cuts, scrapes, and sunburn are big hazards when snorkeling. Prevent these injuries by protecting exposed skin! Have your child wear dive booties and fins. Dive booties will protect your child's feet if they accidentally step on a sea urchin. Protect their skin with either an anti-UV T-shirt or a rash-guard, which blocks the sun's rays and prevents scrapes. Of course, the best protection against the sun's rays is a quality sunblock. Typically, gel formulas work better in the water. Make sure to get the back of your child's legs and arms, as well as the back of the neck. Snorkeling doesn't require intense physical effort so there's also a risk children will get cold. This sensation can appear after as little as 10 minutes, even in temperate summer waters. (Hence the importance of providing your kids with good thermal protection.) A suit protects your child's fragile skin from sunburn!
Pack a Flotation Device
Pack a flotation device for beginner swimmers. Snorkeling requires a good grasp of your swimming skills, which can be a challenge for families who are just starting. If you have concerns about your child's swimming ability in open water, consider having them wear a flotation device. That way, they can get the hang of the water while you lounge worry-free. These devices come in many different shapes and sizes, such as a life vest or a flotation belt. Depending on how much snorkeling you'll be doing and the age of your child, you'll be able to find the right choice for you. Older children looking to sharpen their skills could also use a pool noodle or a boogie board, for example. All of these devices will help your child float better and help keep them from tiring out. This is one of my most important tips for snorkeling with kids!
Take a First Aid Kit
Taking steps to guarantee your child's safety is another crucial aspect of my tips for snorkeling with kids. If you're out snorkeling with your little ones for the first time, don't leave home without a first aid kit! Having a back-up plan in case the worst should happen is always a good idea, especially when venturing underwater. Apart from antiseptic solution, bandaids, and ointment, add a small pair of tweezers and hydrogen peroxide just in case they touch anything that could get in or under the skin. If your child had any potential allergies, you'll also want to ensure you have all the proper protocols with you should the need arise. Snorkeling is a fantastic learning experience for kids, so make sure they are as safe as possible and then let them enjoy discovering the magic of seeing into the underwater world!
Understand Your Child
One of the best ways you can keep your child safe during your first snorkeling adventure as a family is by anticipating their needs. Do they like to touch things even when you tell them not to? If so, consider getting your child some tropical gloves that will help prevent cuts from sharp objects on the reef. Does your child panic if a wave washes over them? Consider getting a dry snorkel, which has a floatie on top of the tube that clamps shut when a wave washes over the snorkel, preventing water from coming into the tube. Overall, keeping realistic expectations for your children's first snorkeling experience will save you a lot of hassle in the long run. Don't expect them to be a pro in one day, and keep an ear open for any questions they may have for you or your instructor. Most of all, have fun!
Happy Snorkeling!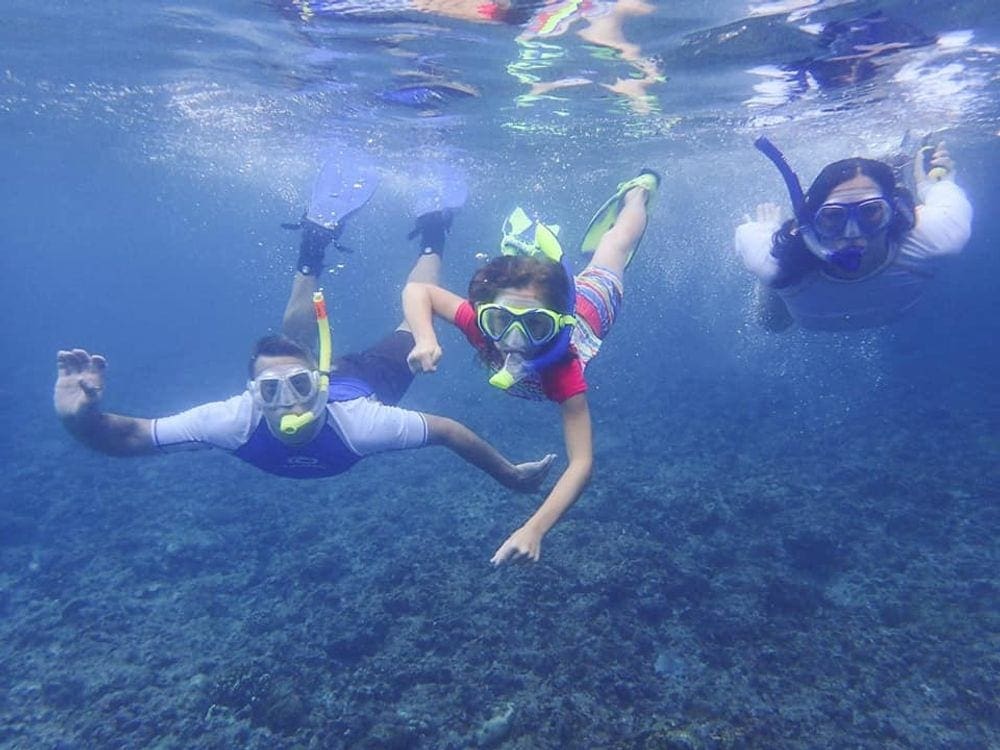 We hope you found these tips for snorkeling with kids by our contributor Thomas Collins helpful in your mission to take your children snorkeling for the first time! We know it's not the easiest task, but once you find the right rhythm, your kids will have a blast snorkeling this summer. Enjoy your future ocean adventures with your family!
Next, check out Thomas's reviews for snorkeling gear on his website or read his review of snorkeling gear for kids: Snorkeling Gear For Kids: What you need to know!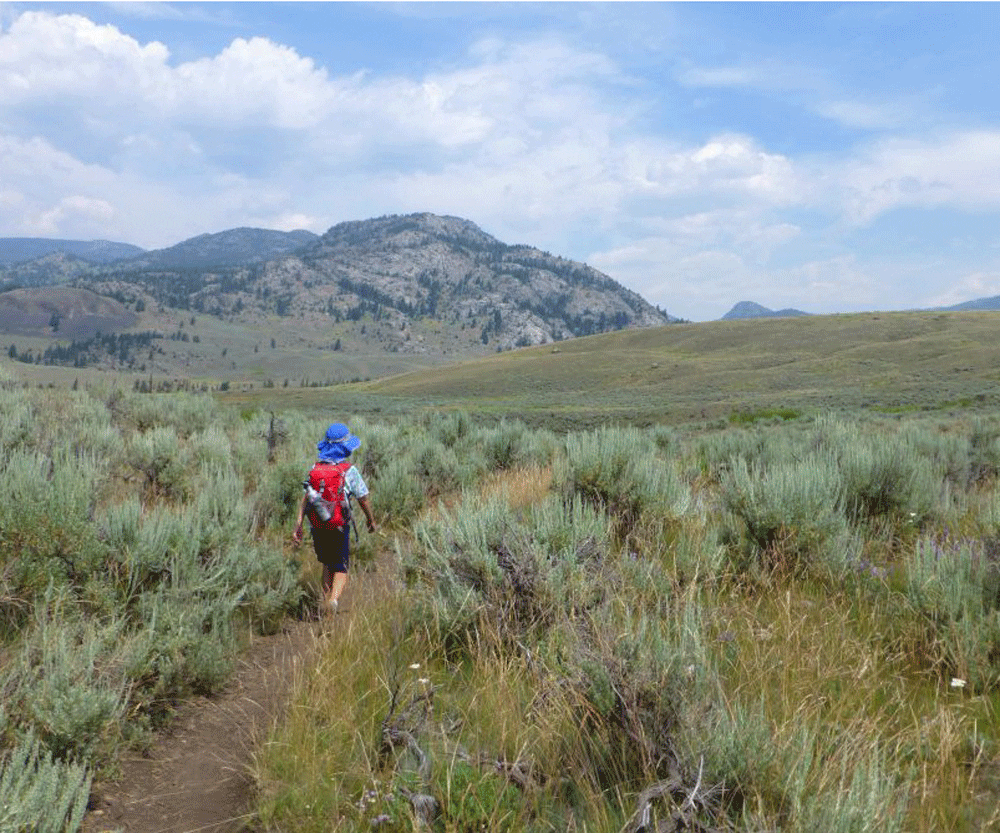 Everyone knows that Yellowstone National Park makes for a classic family vacation. Strolling the boardwalks...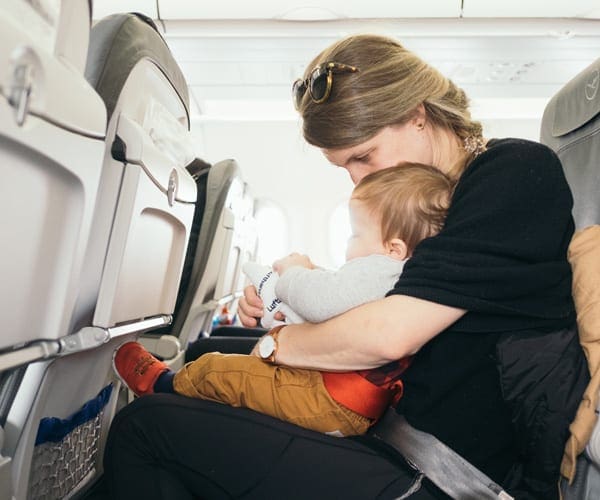 Families Who Love To Travel contributor Meghan Oaks provides her 10 best tips for your...