Every parent swears by a few travel accessories families can't live without. Whether it's headphones, a travel pillow, or a comfortable scarf, we all have items we prefer to bring on vacation, especially when it comes to our children. Of course, it can also help to add a few more useful purchases to your must-have list! Travel-specific items like luggage scales and portable chargers will ensure your trip goes off without a hitch. In the wide world of Amazon and online shopping, however, it's easy to be overwhelmed by all the options. Choosing which adaptors or packing cubes are best for your family can seem daunting when there are so many best-selling selections! That's why we used contributor suggestions to round up this parent-approved list of The Best Travel Accessories Families Can't Live Without. Keep reading to discover a perfect purchase for your next vacation!
Noise Cancelling Headphones
Noise-canceling headphones are an overall great travel accessory when you're vacationing with kids. Whether the little ones want to watch a movie or parents need some peace and quiet, you'll find them to be extremely useful in improving your travel experience. Here are two family-favorite pairs, certain to be among the best travel gifts for this holiday season!
RELATED: The Best Headphones for Kids of All Ages
Bose Noise Cancelling Headphones 700
Why We Love It
Bose Noise Canceling Headphones 700 are some of the best on the market for traveling families. Available in various colors, these wireless, cushioned headphones have an incredible ability to cancel outside noise and distractions, which is why they're highly recommended for long plane or car rides. Twenty hours of battery life also ensures your pair won't die halfway through your voyage, making them high among the best travel gifts for families! Children and adults alike will appreciate how these headphones offer controllable levels of noise cancellation too, from full-on noise blocking to lighter transparency and even a "Conversation Mode." Plus, the Bose Noise Canceling Headphones 700 have Amazon Alexa built-in!
Why Our Families Love It
"Aside from the needed documents, I can't travel without my headsets or earphones!"

– Joyce Di
Sony WH-1000XM4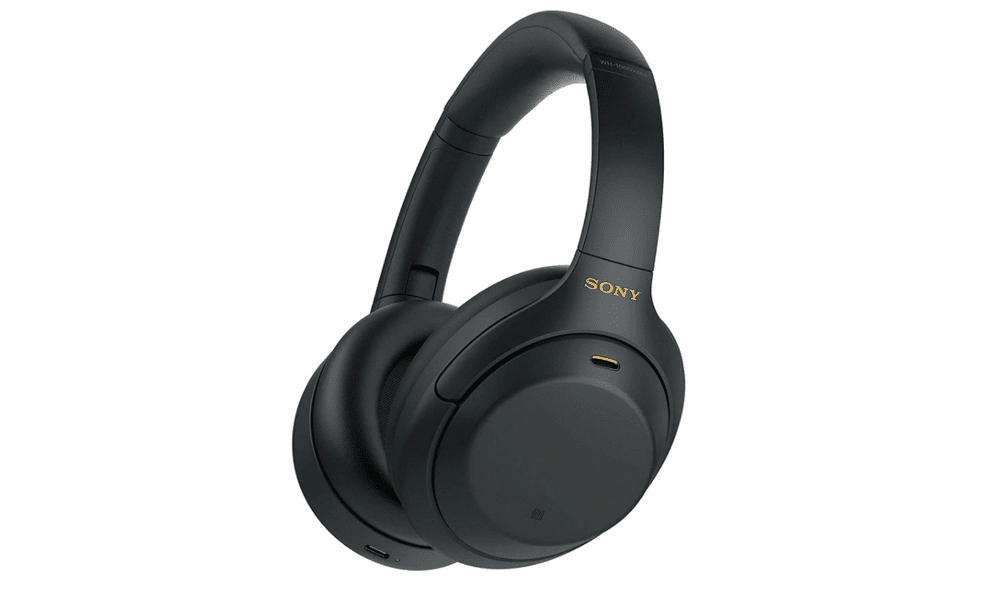 Why We Love It
Another family-favorite noise-canceling headphone is the Sony WH-1000XM4. Boasting premium sound and industry-leading technology, these wireless headphones feature additional microphones that assist in isolating every type of sound. No wonder they're on this list of travel accessories families can't live without! Pack them for a long flight or a short car ride and you'll be amazed by the ambient sound control. Whether kids are trying to sleep, parents need to watch a movie in peace, or the whole family just needs some alone time, you can make use of nearly thirty hours of battery life. The Sony WH-1000XM4 headphones also provide users with a multipoint connection, meaning it can connect to two different devices simultaneously. This option certainly makes the Sony WH-1000XM4 stand out among the best travel accessories when traveling with kids.
Why Our Families Love It
"I love my Sony noise-canceling headphones for traveling; good quality!"

– Edith Arteaga Medina
Portable Chargers and Adaptors
Staying charged is an essential part of traveling as a family! Portable power banks and versatile travel adaptors can serve as multi-purpose items to cut down your travel load and ensure you're never lacking access to your electronics. Not to mention, they can be one of the best travel gifts for this holiday season! Here are a few of our favorite technology-related travel accessories families can't live without.
Tumi Travel Adaptor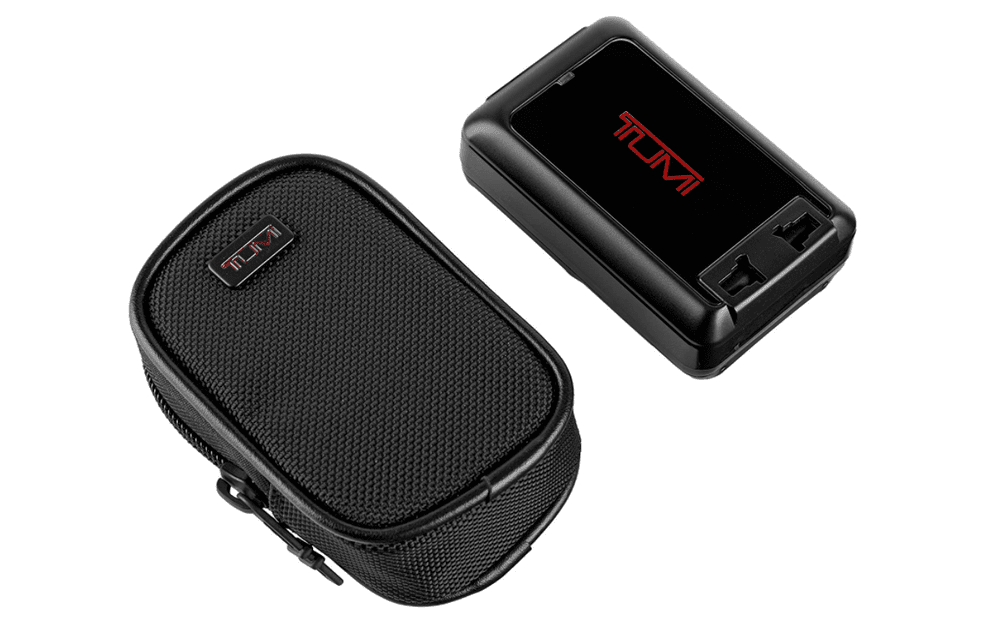 Why We Love It
Preserve your battery life with the Tumi Travel Adaptor! Ideal for simplifying your on-the-go travel needs, this electric adaptor provides four different plug configurations in one unit, perfect for your family vacation. It's designed for non-grounded devices ranging from digital cameras to cellphones, speakers, and GPS's and is particularly useful to those traveling to multiple locations. (You'll need a different plug if you're traveling with a laptop.) In fact, instead of worrying whether you have the right adaptor for your final destination, you can pack happily knowing the Tumi Travel Adaptor works in over 150 countries! Its versatility makes the Tum Travel Adaptor one of the best travel accessories when traveling with kids!
Anker Power Bank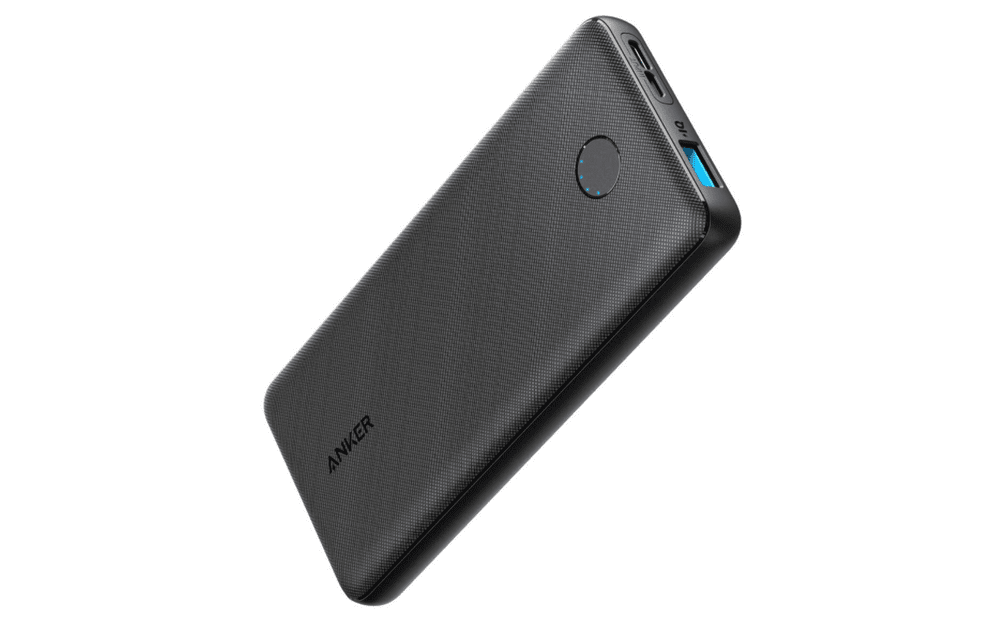 Why We Love It
An Anker Power Bank is fantastic for keeping your family's devices charged and ready to go! Whether you're out sightseeing or navigating the airport, the last thing you need is for your phone to die. A fully-juiced Anker Power Back ensures you'll never go searching for an outlet during a family dinner or excursion. You'll be able to charge various devices with the USB port. Though Anker makes multiple models, its most popular power bank has a sleek, travel-friendly design perfect for packing into discrete corners. Expect about two and a half charges for iPhones and Galaxy devices and about one and a half for iPads. Overall, it's a pretty affordable choice at only $21! Its sleek and affordable design makes it one of the best travel accessories for women.
Why Our Families Love It
"I'm terrible about remembering to charge my phone so my Anker portable charger has been a lifesaver – I don't leave my house without it."

– Veen Huffnagle
Amazon Kindle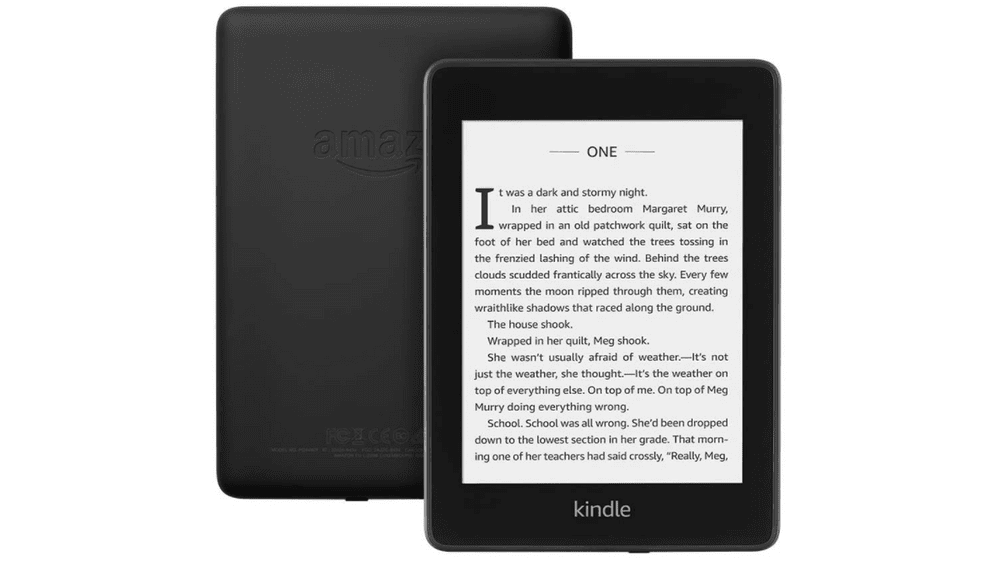 Why We Love It
An Amazon Kindle is another popular choice on our lineup of travel accessories families can't live without. Great for reading on-the-go, many parents opt to purchase the Kindle Oasis, which, unlike the Orignal Kindle, has an illuminated screen. Various warm and cool settings mean you can read in low-lighting without disturbing travelers nearby! Though most Kindles are relatively compact, a Kindle Paperweight is another great option for families who are packing light –– at almost half the price of the Oasis. Both have similar features to take advantage of while vacationing with kids: fully waterproof design, Bluetooth capabilities, and 8GB storage. These features mean you can pack them with ease knowing they'll be kid-proof. Not to mention one of the best travel gifts for families! Learn more about the Oasis here or the Paperweight here.
Why Our Families Love It
"The new Kindle Oasis is my favorite purchase ever."

– Nathalia Rivarola Goodman
Available on Amazon, the Oasis starts at $279.99 (buy now) or the Paperweight starts at $129.99 (buy now).
Travel Pillow
Why We Love It
Sleep comfortably from departure to your final destination with a travel pillow! Ideal for resting your head while on-the-go, travel pillows are easily stored atop your luggage or even around your neck. Resting on a travel pillow can alleviate the usual strain associated with flying by preventing your head from falling forward. Most also have an adjustable tie or a snap button to ensure rambunctious children don't lose theirs. Though Amazon sells multiple choices, our contributors recommend two family-favorites: The MVLOC Travel Pillow and the SAIREIDER, which are both made with memory foam. Learn more about the MVLOC here and the SAIREIDER here. Providing hours of comfort mid-flight makes these travel pillows among the best travel accessories for men.
Why Our Families Love It
"I have a pillow that slips over your arm that was intended for breastfeeding. It didn't work well for us when nursing, but it's proven to be the perfect travel pillow. I can use it to get some sleep leaning against the window or for a kid sleeping on my lap. The fact that it slips over my arm means it never slides onto the dirty floor."

– Elizabeth Heiser Beesley
Packing Cubes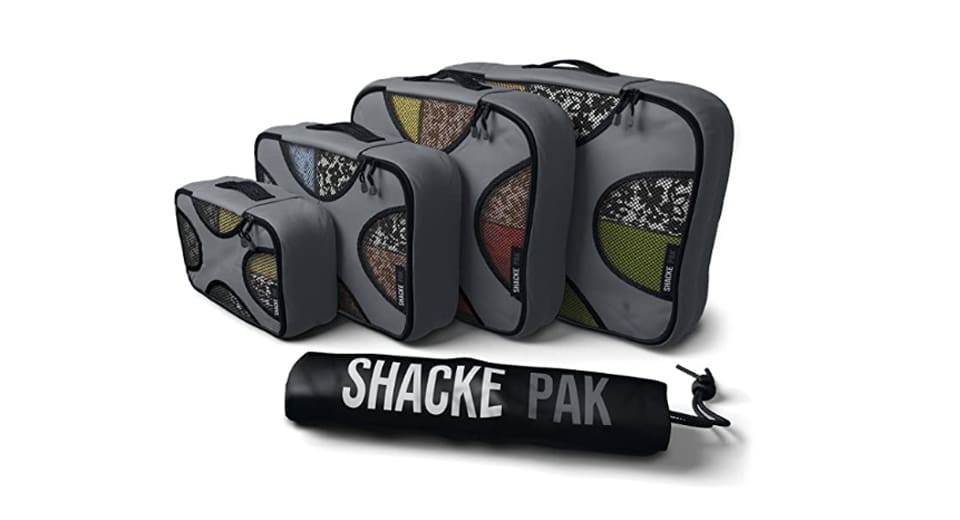 Why We Love It
Keep your family's baggage organized with packing cubes! Ideal for vacationing efficiently, packing cubes are built to withstand the wear and tear of everyday travel. They're also useful for keeping your luggage in order, as they prevent both children and adults from placing items amiss. You'll never go digging through piles of wrinkled clothes again! Amazon sells numerous options, but the waterproof Shacke Adventurer Packing Cubes seem to be the most popular option among parents. It also includes seven pieces of various sizes, so the entire family will have room, making it one of the best travel accessories for families!
Luggage & Accessories
Since you'll be traveling with luggage and carry-ons during your family vacation, there are a few travel accessories to make the process smoother – including fun options for little ones! Luggage and luggage accessories always make the best travel gifts for families.
RELATED: Best Travel Luggage, Carry-Ons, and Backpacks for Kids and Families
Samsonite Luggage Scale
Why We Love It
Let your luggage worries fade away with this portable scale! A Samsonite Luggage Scale is perfect for families traveling with a lot of baggage from destination to destination. Avoid paying hefty fees by weighing your luggage and carry-ons before arriving at the airport, that way you have time to rearrange or make the proper adjustments. In addition to registering up to eighty pounds, The Samsonite Luggage Scale is extremely compact too, so it won't take up much room. Plus, if you need to determine the size of your bag, it even comes with a built-in tape measure! This is certainly one of the best travel accessories for men.
Why Our Families Love It
"I love my handheld luggage scale. Saves me from extra fees or the stress of guessing the weight."

– Elizabeth Heiser Beesley
Zinc Flyte Scooter Suitcase
Why We Love It
Get kids excited about traveling with a Zinc Flyte Scooter Suitcase! Available for two age groups (the Mini for ages 2-4 and Midi for ages 4-8), families love this travel accessory for its versatility and entertainment value. Kids can choose from over ten designs and colors too, like sharks, flamingos, and monsters. Plus, there's a built-in scooter to make navigating airports all the more fun! The Zinc Flyte Scooter Suitcase is compact, versatile, and made specifically with children in mind. When little ones are tired, for example, parents can stow the scooter and pull it along instead. This and many other useful features make it one of the best travel accessories families can't live without!
Why Our Families Love It
"We have the Zinc Flyte and our boys love them. They scoot their own suitcase which is a parenting win!"

– Felicia K Wong
Available on Amazon, starting at $58.75. Buy now.
Scarves
Stay comfy and warm during your family vacation by bringing along a scarf! While some are more practical than others, any option you choose will inevitably come in handy. Here are two of our favorite scarves. Their fashionable designs and versatility make them the best travel accessories for women.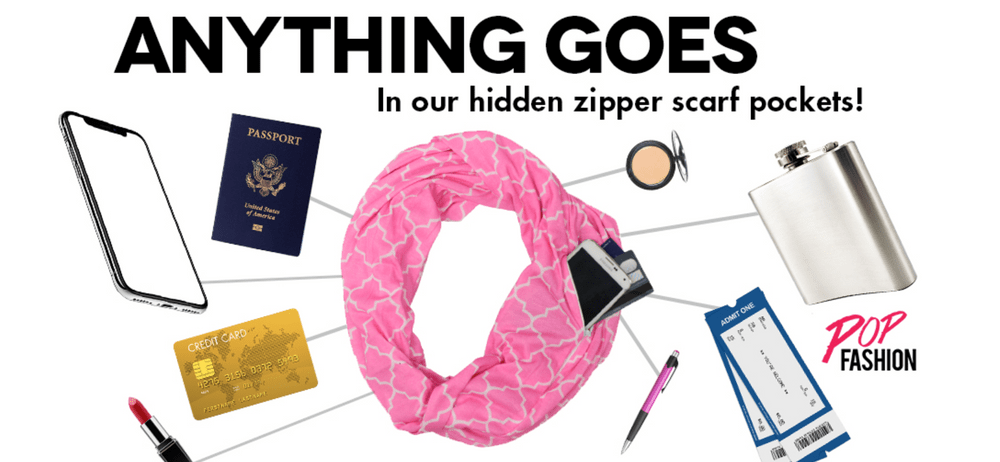 A scarf with hidden pockets is the travel hack you never knew you needed! Since many families already choose to bring warm clothing while traveling on an airplane, why not buy something that offers convenience too? Ranging from black to plaid, there are multiple options on Amazon containing zippers to hold important travel documents like passports. Not only will it keep you warm in unexpectedly cold environments, but it also doubles as a fashion statement! Bringing a scarf with you on vacation can also help traveling families who are visiting sites of religious veneration like a church, where women are required to cover their shoulders. With such versatility, it's no wonder these scarves make our list for the best travel accessories for women.
Blanket Scarf
A blanket scarf, otherwise known as an oversized scarf, is the ultimate travel companion! Even if you're not planning on traveling to a cooler destination, you'll be surprised how chilly airports, airplanes, and other destinations may be throughout your trip. Blanket scarves are comfortable, versatile, and a much better option than packing an actual blanket in your luggage. Use it as a makeshift pillow to sleep during your flight, an extra blanket to keep you warm at night, or an actual wrap-around scarf. Amazon sells multiple options for families to choose from, many of which are in trendy plaids and patterns, making them one of the best travel gifts for this holiday season.
Available on Amazon, starting at $15.99. Buy now.
Thank You To Our Community!
A special thank you to the Families Who Love to Travel Facebook community who generously shared their travel advice and top picks for this list of The Best Travel Accessories Families Can't Live Without. We could not have compiled such a thoughtful and robust list without their dedication to our community. Families Who Love To Travel is a group of amazing families who also love adventure and exploring through travel. Join the Facebook community and also the Instagram community (@families.love.travel) to connect with other families who also love the unique experiences travel has to offer.
RELATED: Travel Gifts For Kids To Get Them Excited For Your Next Family Vacation!
*This post may contain affiliate links that may earn us a small commission, at no additional cost to you. Affiliate links in no way inform the hotels, sights, products, or other recommendations included in our articles. All opinions and recommendations expressed here are compiled from submissions submitted by the generous members of our Families Who Love To Travel community.
READ NEXT: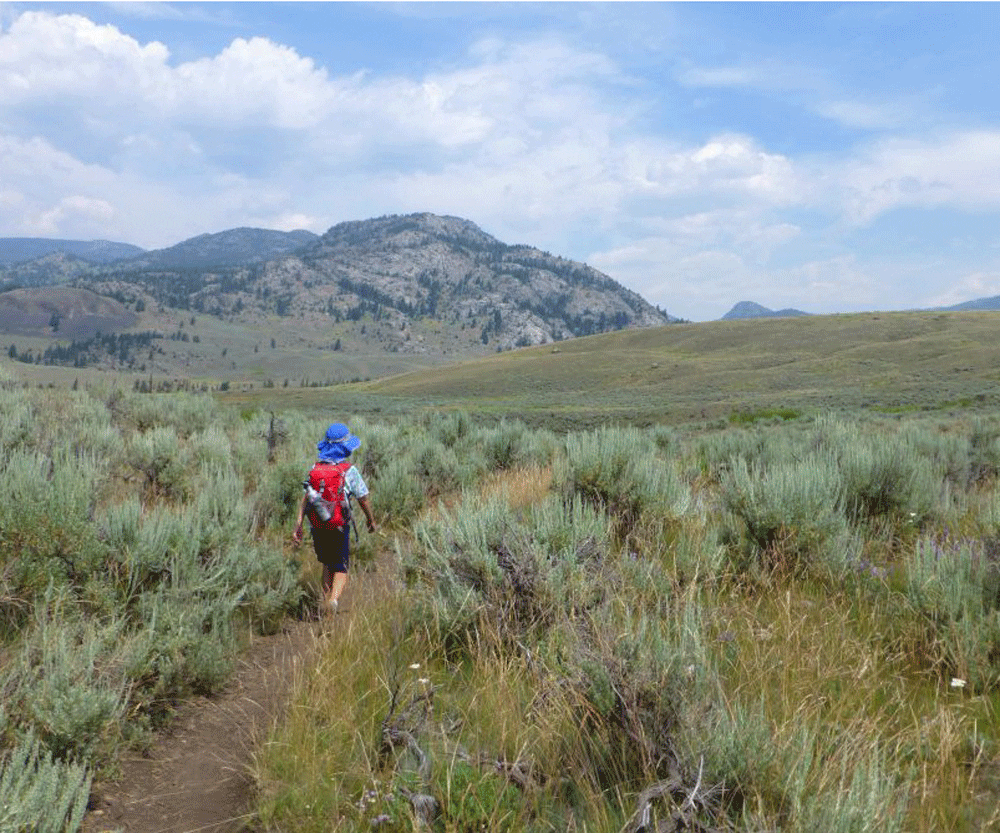 Everyone knows that Yellowstone National Park makes for a classic family vacation. Strolling the boardwalks...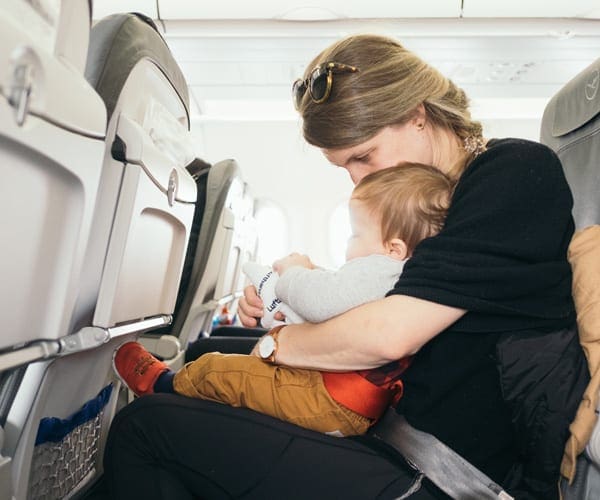 Families Who Love To Travel contributor Meghan Oaks provides her 10 best tips for your...