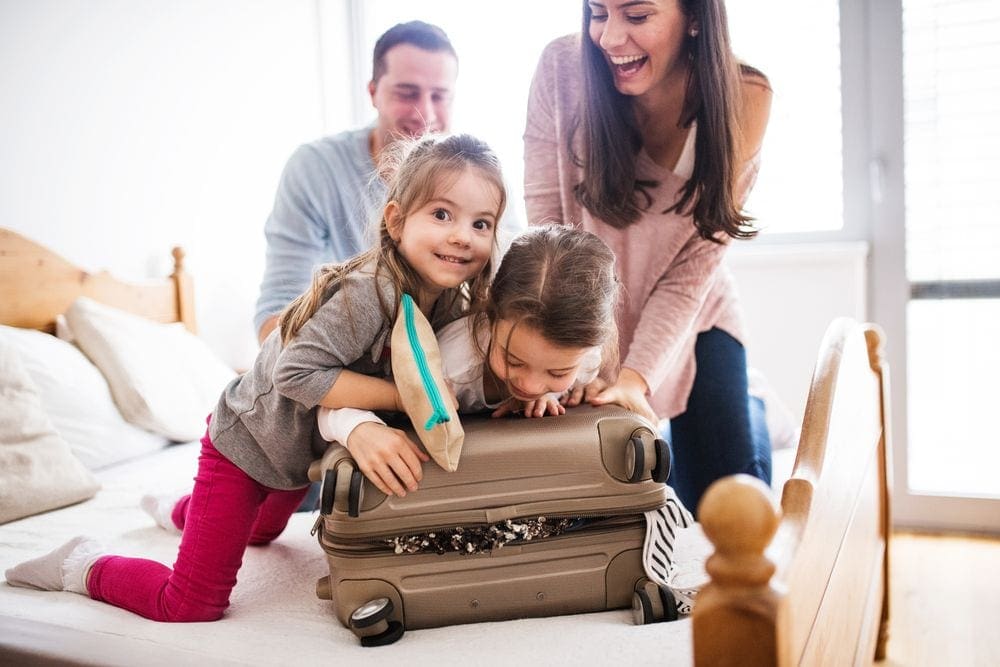 If you're deciding on an upcoming trip, you may be wondering about the reasons to use a travel advisor to plan your next family vacation. Sure, DIY is great for home projects or sewing – if you're handy. It can also feel right for planning a family vacation, if you're going to a place you're familiar with and feel confident there'll be no unwelcome surprises or missed opportunities to experience something new. If you rent the same house at the same beach every summer, then it may make sense – financial and otherwise – to do the minimal planning involved. However, if you're looking for a new adventure in a destination you've never been to or if you want to take your first cruise, it pays to rely on a travel professional. Luckily, we've put together this list of 10 Reasons To Use A Travel Advisor To Plan Your Next Amazing Family Vacation!
Travel Agents Will Do the Research for You
Let's face it – the internet can be overwhelming. (And not always reliable.) Researching online can provide inspiration for your next family vacation, but the internet is exhaustive. Using it as a guide can be exhausting and leave you overwhelmed. Instead of helping you narrow your options, the internet serves to expand your options exponentially – and leave you confused.
At times, information can be outdated or just wrong. A professional travel advisor can ask you some key questions about what it is you need from a vacation – adventure? relaxation? education? – and then personalize recommendations for your travel style and budget. If you like to research, you can still do your own. Travel advisors love clients who come prepared. We will work with you and incorporate your ideas and plans while you benefit from our expertise, advocacy, and maybe some perks!
They'll Help Keep Track of COVID-19 Advisories
The COVID-19 pandemic has made travel more stressful and complicated. Travel advisories and requirements for testing and insurance are changing constantly. Travel pros stay up to date so that we can advise our clients every step of the way. It is a full-time job. We know the pitfalls to watch for and can anticipate the potential quicksand situations that clients may not think of.
My team and I have answered countless questions about when, where, and how to obtain Covid testing for travel. We've informed clients when countries have added new requirements and walked clients through various procedures for uploading test results for cruise lines or destinations. We know cruise ship passengers – not our clients, of course – who were turned away at the port because the parents didn't realize their children needed to be tested in advance. Needless to say, the entire family was devastated as they watched the ship sail away without them onboard. I can't think of a better example of the need to have a travel professional in your corner in this post-Covid world.
You'll Receive Personalized Advice for YOUR Family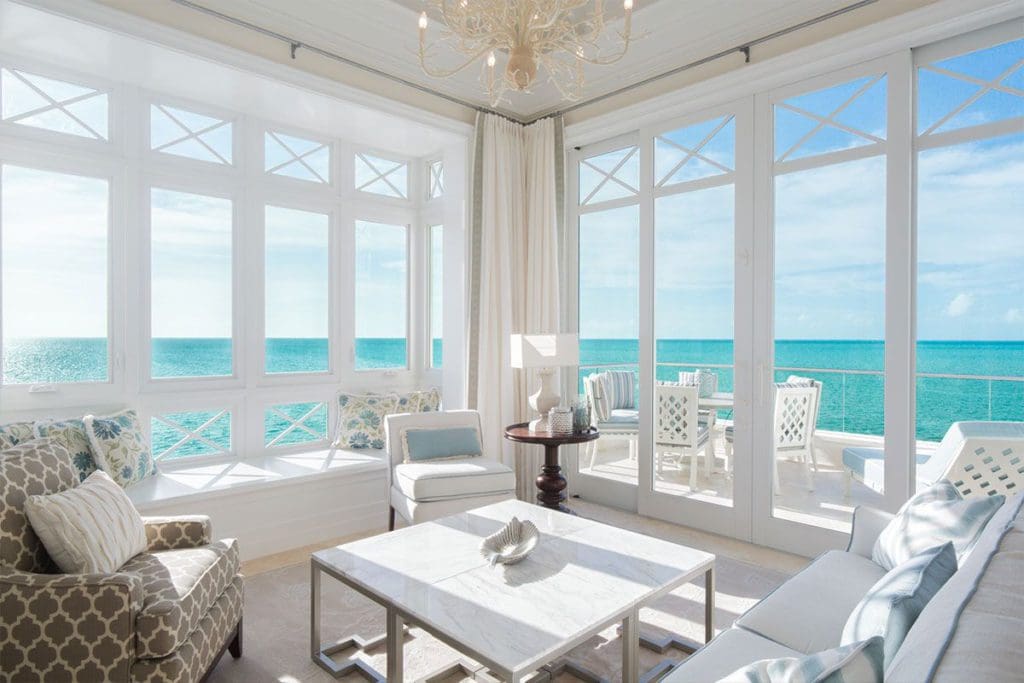 When you DIY your family vacation, everything seems like it was made for a family of four. When you work with a travel professional, we'll find things for you like connecting rooms for families of five or more. It's the little things that are actually really big things and make all the difference in making sure everyone has the best family vacation ever. Plus, we know which properties offer a private bedroom for the parents (it's their vacation, too!), nanny services, kids' clubs, and even strollers so you can pack a little lighter. We also know how to find condo-style lodging with kitchens that are safe, clean, and reliable and resort-like amenities that Airbnb simply cannot offer or guarantee. Plus, where the best water parks are! Have a picky eater? We can tell you exactly what's on the kids' menus too.
Families Can Take Advantage of Industry Connections
Travel advisors value relationships. With their clients, and also with industry leaders such as Disney, Royal Caribbean Cruise Line, Four Seasons Resorts, Karisma Hotels & Resorts, and Sandals & Beaches Resorts. We love connecting people with destinations they are going to love and where they will make incredible memories. Having an inside connection means you get your questions answered and you have an advocate for any issues that may arise before or during your stay.
For many families, a Disney vacation is the ultimate dream. (And they are everything they're cracked up to be. I became a Disney fan while experiencing it alongside my wonder-filled children.) But Disney is a behemoth. You're faced with questions from the moment you begin planning your trip. Which hotel should I pick? What is the My Disney Experience app and how do we get the most out of it? How do I get around? And this can be true even for Disney regulars because there's always something new going on at Disney parks. (Did you know that Walt Disney World no longer has Fast Pass?)
When it comes to all things Disney, look for an Authorized Disney Vacation Planner – an agency like My Path Unwinding Travel that is recognized by Disney for its expertise, sales, and service. You want an advisor who works with Disney every single day – one who's been to the parks, sailed on every ship, and traveled with Adventures by Disney. We know the updates, changes, policies, tips, and inside scoop.
Read everything you need to know about booking a Disney travel planner in our article All About Adventures by Disney!
Great Amenities and Perks
Due to these industry connections, a skilled travel agent can offer amenities such as complimentary breakfasts and resort credits at many leading properties around the world. If you're taking a cruise, look for an agent who is a preferred partner with major cruise lines. They often have unpublished rates, extra onboard credits, or exclusive shore excursions for clients. We had a client book a Celebrity Cruise through us. They were thrilled to receive extra onboard credit, an invitation to an onboard cocktail reception, and an exclusive shore excursion in Grenada!
Plan your next getaway with our list of Tips for Cruising with a Baby.
A Chance to Enjoy a Luxurious Vacation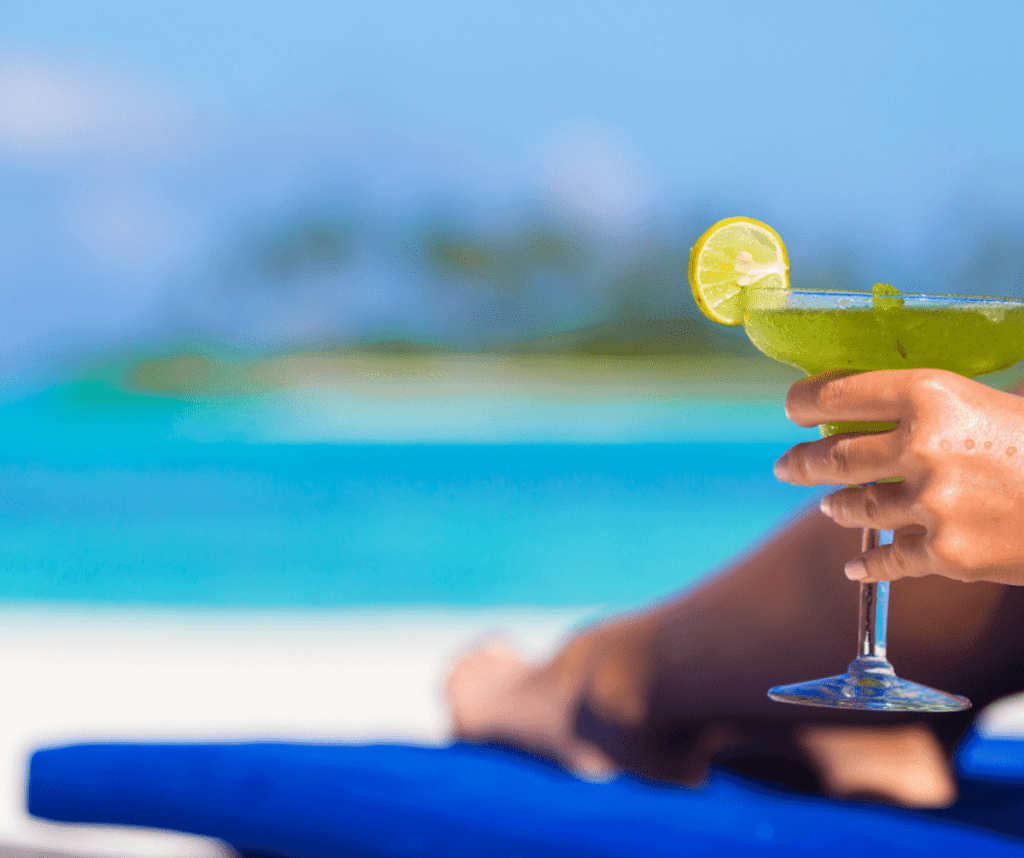 Another one of the most important reasons to use a travel advisor to plan your next family vacation is because we can promise a luxurious stay. We know that family travel and luxury travel are not mutually exclusive. You can have both. You deserve both. Travel agents know which hotels will dote on your kids and which will shun them. And, we can find the perfect villa for your once-in-a-lifetime multi-generational celebration. We can arrange a private birthday party on the beach in Maui or set up a scavenger hunt in Paris. We even know how to make a Disney vacation luxurious!
Flexible Terms and Competitive Pricing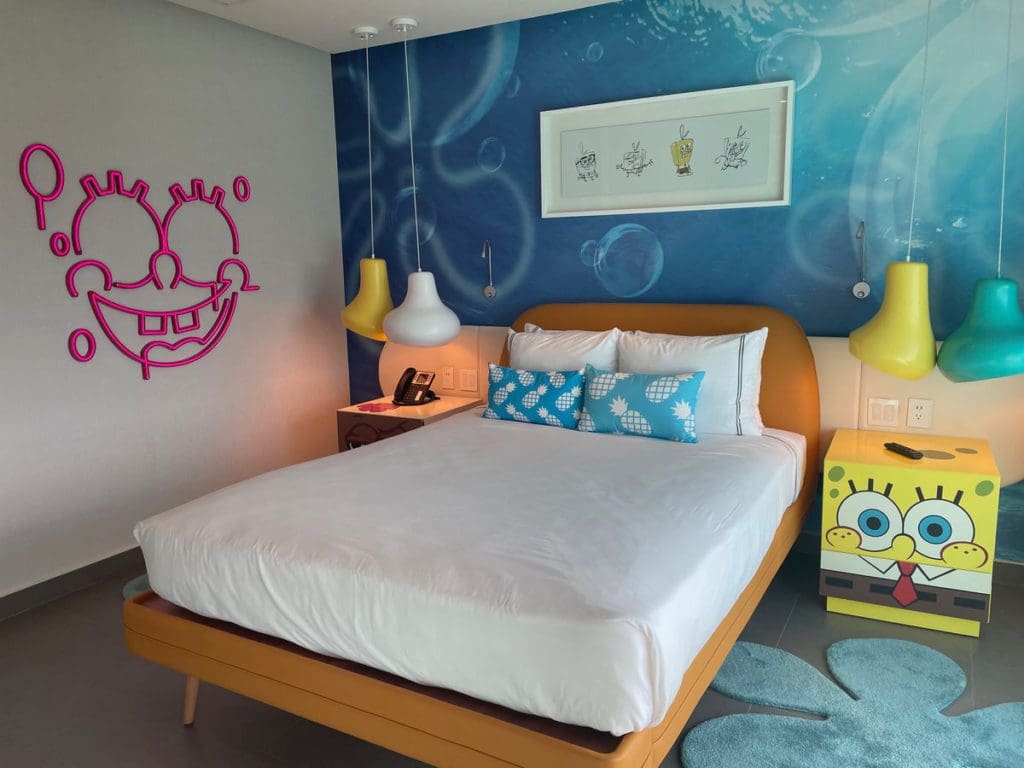 Flexible terms and competitive pricing are two more reasons to use a travel advisor to plan your next family vacation. The right travel agent's partner relationships allow you to pay a lower deposit than you might otherwise be required and to get more attractive pricing options than you can on your own. Travel advisors can offer travel insurance that lets you "cancel for any reason" and get your deposit back. We read the fine print so you don't have to. Don't let this happen to you: We know a traveler who booked her family's Western trip to Las Vegas, Grand Canyon, and Sedona herself thinking she was saving money. At the end of the trip, she realized hidden fees and unexpected charges cost her an additional $3,000.
For your next trip to Orlando, here are the Best Tips for Visiting Disney World with Young Kids.
There's No Substitute for Experience & Expertise
A superstar travel advisor will know your destination, what you must see, and what you can afford to miss. We know the best times to go (and the times to avoid) and how to make the most of every minute. Travel agents can also provide advice on how to turn a trip into a dream vacation by adding special experiences, advising which upgrades are worth it, and more. We also know the passport expiration requirements, the best airport to fly in to and out of, which beaches are swimmable, and which pools are heated. One of my clients wanted to book the Four Seasons New Orleans for Mardi Gras 2021. We were able to book the same rate they found through their internet research and include a $100 credit and complimentary breakfast for two daily – and including via room service.
Travel Agents Think Beyond This Vacation
And, of course, looking ahead to the future is one of the final reasons to use a travel advisor to plan your next family vacation. Just as we build relationships with destinations and cruise lines, we like to build relationships with clients. Not only do we strive to get to know you and your family better, but we'll also help you celebrate special occasions for years to come and take care of your special needs. Travel agents remember who in your family has a food allergy, or who didn't like the sunrise hike, but might dig a sunset boat cruise.
Taking a Disney vacation soon? Here are some Disney Planning Resources You Need to Check Out!
We Don't Want to Simply Take Your Travel Order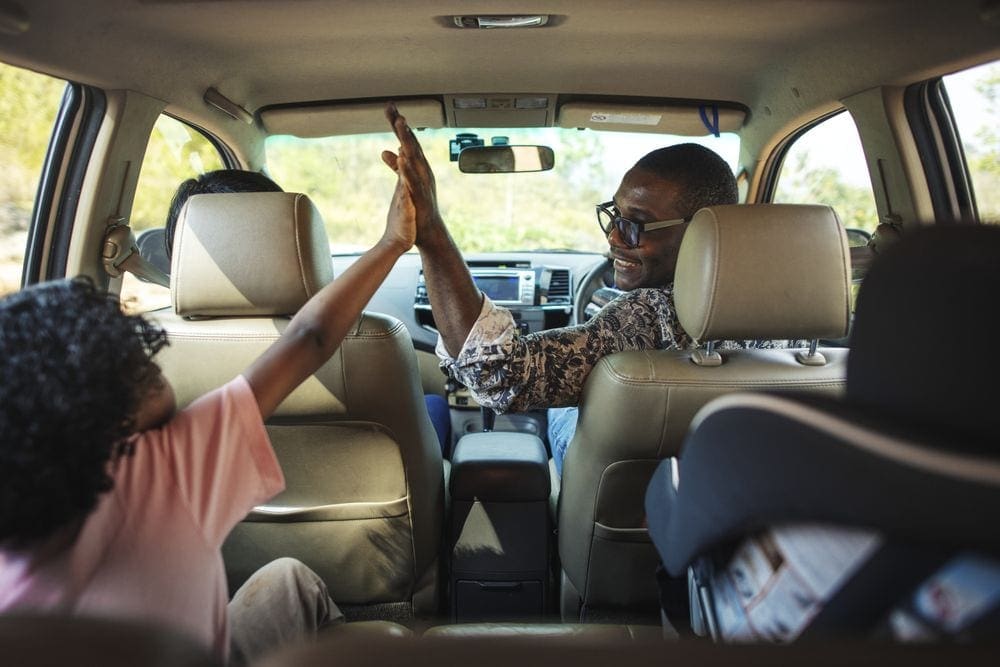 Travel agents aren't around to check a few boxes and simply send you on your way. Rather, we want to get to know you and develop a relationship for the future, whether a weekend getaway or a bucket-list journey. Travel can be life-changing and memory-filled, but it can also be fraught with annoyances. A trusted travel advisor with connections takes the aggravation out of dealing with changes, cancellations, seemingly endless hold times. You can reach us by phone, email, text (or even on Facebook Messenger). An article I read in the New York Times recently about airline hold times reminded us of a client who spent hours on hold trying to book the latest Star Wars: Galactic Starcruiser two-day excursion at Walt Disney World. We stepped in and booked for them, saving them valuable time, frustration, and money. Can your online or big-box travel agency offer that?
There was a time – after Expedia and other travel sites were first introduced – that people presumed the travel agent business was kaput. That death notice to travel agents proved premature. The pandemic lockdown has given many the needed inspiration to leave home, and COVID travel restrictions have made people rely anew on the expertise a travel professional can bring. A recent story in USA Today revealed that 27% of travelers report they always used a travel agent pre-pandemic. Since COVID hit, 44% of Americans say they're more likely to consult one. A lot of people who list their house for sale by owner end up consulting a Realtor. Some people hire interior decorators after the rose-hued paint they used turned out to be murky mauve. Other homeowners underestimate the value of a plumber until they attempt to fix their own toilet or sink.
So, Should I Book a Travel Agent to Help Plan My Next Family Vacation?  
Yes! Don't let circumstances derail your dream vacation before deciding to hire a pro. Call one in from the beginning … and let the unwinding start a little early!
Happy Travels!
We hope you liked this list of 10 Reasons To Use A Travel Advisor To Plan Your Next Amazing Family Vacation by Karen Shelton! Karen is the founder and CEO of My Path Unwinding Travel and Luxury Travel PhD. Her favorite family vacations contain one or more of these components: cruises, Disney, luxury, and sun. The mother of two is a new empty-nester who lives with her husband – and children when they're home from college – in suburban Charlotte, North Carolina.
*This post may contain affiliate links that may earn us a small commission, at no additional cost to you. Affiliate links in no way inform the hotels, sights, products, or other recommendations included in our articles. All opinions and recommendations expressed here are compiled from submissions submitted by the generous members of our Families Who Love To Travel community.
READ MORE: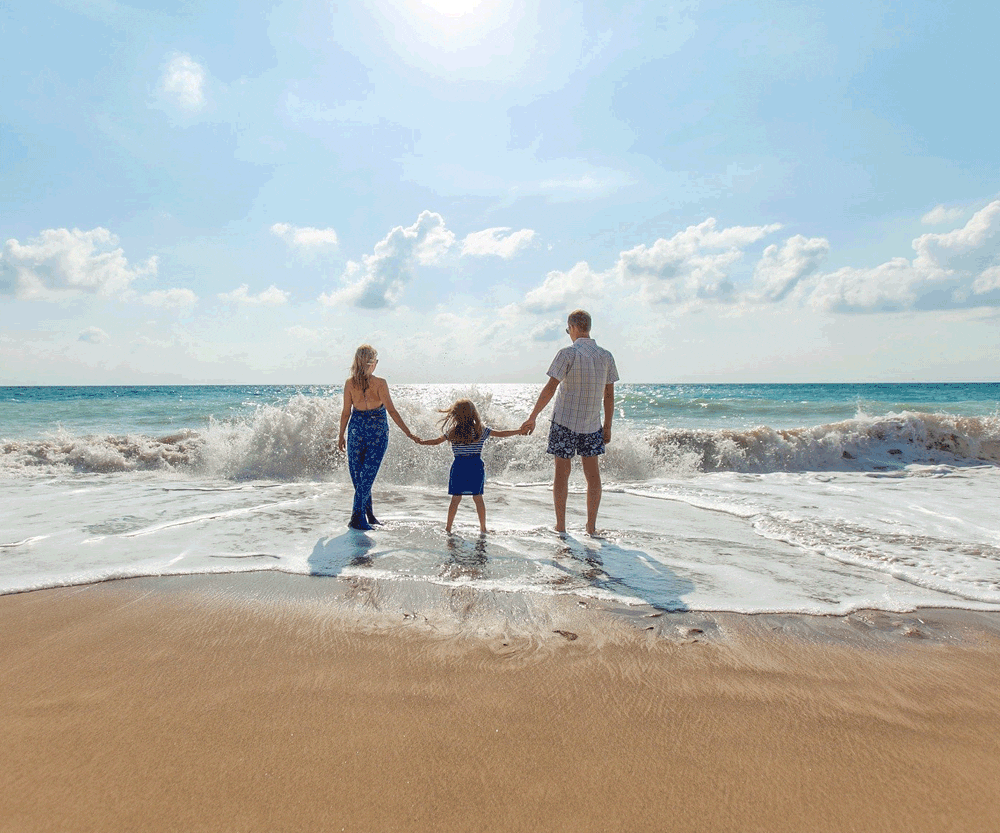 The Cayman Islands/Grand Cayman is a beautiful and vibrant vacation spot in the Caribbean. Below,...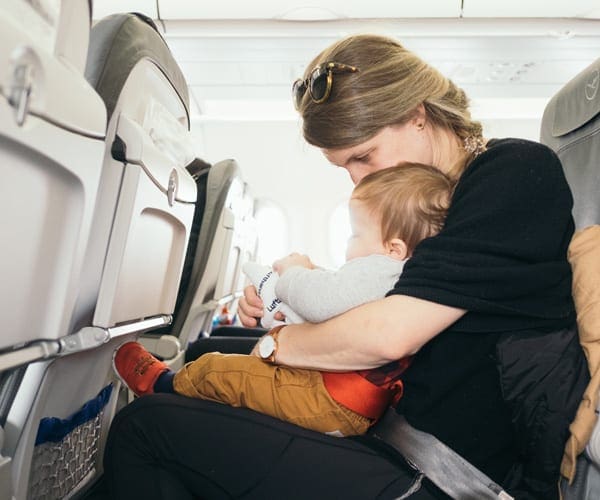 Families Who Love To Travel contributor Meghan Oaks provides her 10 best tips for your...