Vacationing with kids takes a whole new meaning when you're searching for the best travel beds for a toddler or baby. Whether you're traveling by air or hopping in the car, a comfy and convenient travel bed will come in handy during your trip. But you may be wondering where to start since there are so many different options for families! Between travel cots, inflatable air mattresses, and other portable choices, you can find many options to fit into your family's travel itinerary. It's a great option if you're going to a hotel that doesn't offer a spare bed, or if you just want a good night's rest. Luckily, we've compiled this helpful guide to choosing the best travel beds for babies and toddlers. With tips on selecting the right travel bed and other pointers, it has everything you need for a fun family vacation. Keep reading to learn more! 
What To Pack For A European Vacation With Toddlers
Are Travel Beds Right for My Kids?
To find the best travel beds for babies and toddlers, consider a couple of facts first. Perhaps you're traveling to the wilderness, crashing in a home with relatives, or even booking a hotel room. Firstly, ensure it fits your little one. You need to look at the bed's specifications and double-check your child's height and weight before you buy. Also, consider the space. You'll need to account for the space the bed needs when you set it up, and also the storage space. This is especially important if you're traveling on an airplane or in a car. And of course, safety first! If your little one needs a bumper or perhaps larger protection on the sides, consider that matter. You can find affordable travel beds without any protection, but they won't keep your baby from falling off.
Best Travel Cots for Babies and Toddlers
Travel cots are a convenient and easy way to travel with your little ones. Keep reading for our suggestions on the best travel cots for babies and toddlers!
Regalo My Cot Portable Toddler Bed
If portability and simplicity are what you're looking for in the best travel beds for toddlers, you found a winner. The Regalo My Cot Portable Toddler Bed has a durable all-steel construction and a reinforced canvas liner and matching sheet. It's easy to set up and store, lightweight, and perfect for indoor or outdoor use. Plus, it's ideal for families that camp or have regular outings. You can also install it in a living room for a sleepover, and it comes in a variety of colors.
Joovy Foocot Toddler Travel Cot
If you're searching for the best travel beds for toddlers, look no further than the Joovy Foocot Toddler Travel Cot. This flexible and portable option can hold a kid of up to 48 inches and 75 pounds. The storage space is also perfect for car travel since it has a carrying bag, and the frame is made from sturdy steel. In addition, it has pouches on the sides ideal for storing some toys or a flashlight. Perfect for your family camping, your kids will love to spend the night sleeping in this convenient toddler travel bed!
Then, Read: 13 Tips For Traveling With A Toddler
Best Inflatable Toddler Beds for Families
Inflatable beds allow you to maximize how much space you have, making them perfect for family travel! If you're constantly on the go, consider buying one of these best inflatable toddler beds for families. Here are our favorite options!
Hiccapop Inflatable Toddler Travel Bed
Families constantly on the move need convenient ways to give their toddlers a comfortable space to sleep. Featuring safety bumpers to keep kids at ease, The Hiccapop Inflatable Toddler Travel Bed is a perfect option for little ones that move all night. The mattress and bumper are inflatable, so you don't have to worry about storage either. Plus, an electric pump is included, so forget about buying spare items to set it up! It's also made from reinforced materials, and it has a smooth velvet cover for extra comfort. No wonder it's one of the best travel beds for babes and toddlers!
The Shrunks Portable Toddler Travel Bed
Another fantastic option if you prefer an inflatable travel bed for your toddler is The Shrunks Portable Toddler Travel Bed. Airtight and comfortable, the design allows any crib sheet to adapt perfectly to fit your travel needs. It also has inflatable safety rails to prevent your kid from falling. In addition, it includes a powerful electric pump, so you only need 30 seconds to inflate the bed fully. Kids will love how ideal it is to sleep at grandma's, inside a camping tent, or in a hotel room. So easy to set up and store, the Shrunks Portable Travel Bed uses high-quality materials that don't make the sounds inflatable beds are known for.
Intex Kids Travel Bed Set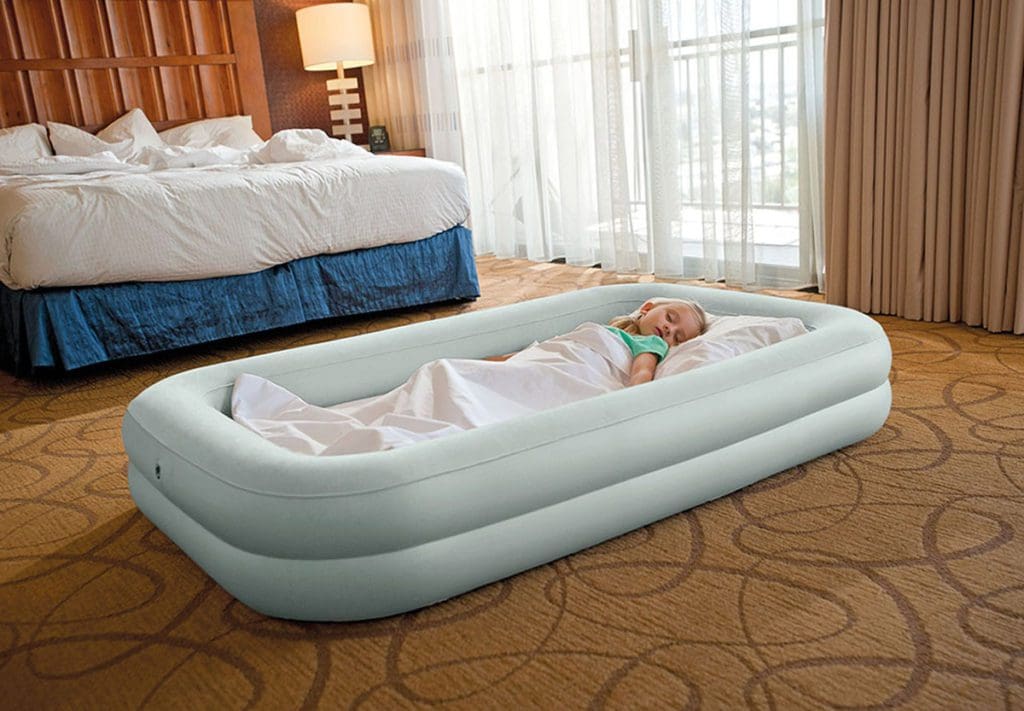 For some toddlers, side bumpers are not enough to keep them in place. So, the Intex Kids Travel Bed Set is here to save the day with bumpers on all sides! Between extended vacations or quick weekend trips, this inflatable set of bumper and mattresses is practical and versatile. You can use them separately to create two sleeping spaces or put them together for extra safety. It's suitable for kids up to 48 inches in height and includes a hand pump to inflate it. Your kid will sleep comfortably and safely in this amazing portable toddler bed!
AeroBed Air Mattress
There are many reasons to choose an air mattress when traveling with kids. Above all, they're perfect to set them in a camping tent, your relatives' home, or for a slumber party. You can also store them easily and set them even faster. AeroBed Air Mattress for kids is the perfect solution if your toddler travel bed is not an option anymore. It has room for kids ages four or older and a weight limit of 300 pounds. Featuring a 4-inch-high barrier to prevent kids from falling, you can sleep profoundly knowing they are safe. The included pump makes it easy to inflate, and the thick and washable pad keeps the surface easy to clean.
EnerPlex Kids Inflatable Travel Bed
The EnerPlex Kids Inflatable Travel Bed is a cozy and convenient option for constantly traveling families. For one, it's easy to set up on any corner of your hotel room, or in the backyard during a sunny day. You can also set up your bed quickly with the included electric pump. You can roll it and store it in the included bag for easy access when it's time to go. It also has a built-in bumper to prevent your kid from rolling off the bed during the night. This portable toddler bed will even solve the bed-sharing problem while staying at a hotel!
RELATED ARTICLE: Tips To Prepare for a Long Ride With Toddlers
Best Travel Tents for Toddlers
Travel tents are fantastic options for families who want to travel light and effectively. Keep reading to find out our favorite travel tents for babies and toddlers!
KidCo Peapod Toddler Travel Bed
Suppose bugs are a concern for your next family trip. Then, it's time to consider a KidCo Peapod Toddler Travel Bed as one of the best travel beds for toddlers. Ideal for kids of one up to three years of age. It has a lightweight mesh on the top to prevent leaves or bugs from bothering your little one. Ventilation will remain, and you can look at your little one. It is the perfect toddler travel bed for a sandy beach enjoying the sound of the ocean. With 2.45 pounds and a foldable option, you can easily carry it and store it in the car.
Joovy Gloo Portable Toddler Tent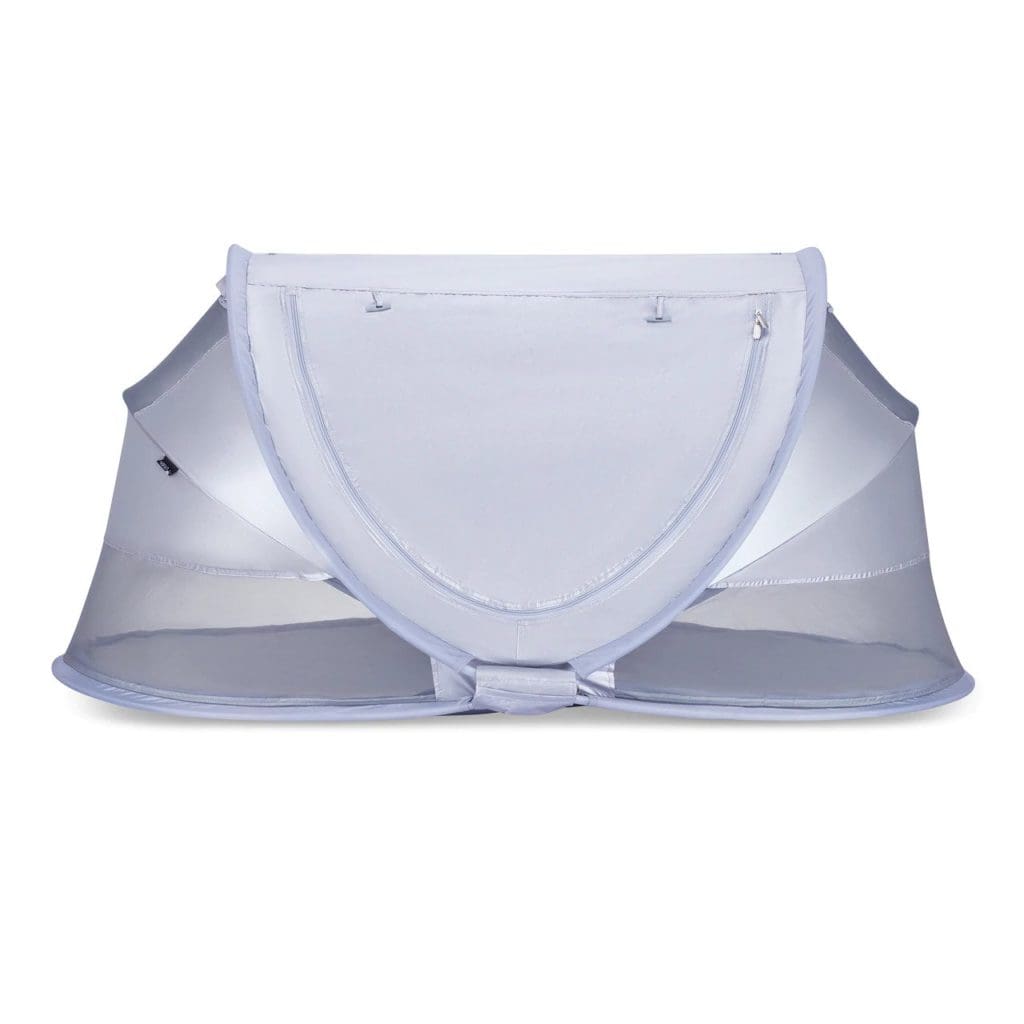 Need a travel tent for your next vacation with a toddler? You'll love the Joovy Gloo Portable Toddler Tent! Portability and comfort are some of the features that make this foldable toddler tent one of the best travel beds for babies and toddlers. Available in various colors, it comes in two different sizes. There's regular for 6 months to 3 years and large from 6 months to 5 years. Alongside being bug-proof, i's also perfect for your toddler to play under the sun because it has SPF 50 sun protection. Plus, the self-inflating pad has a removable and washable cotton cover that you can easily wash!
Best Travel Cribs for Babies and Toddlers
Travel with ease thanks to these portable and foldable travel cribs. With comfortable mattresses, machine washable fabrics, and more kid-friendly features, we have some great suggestions for you. Here are the best travel cribs for babies and toddlers!
Baby Bjorn Travel Crib Light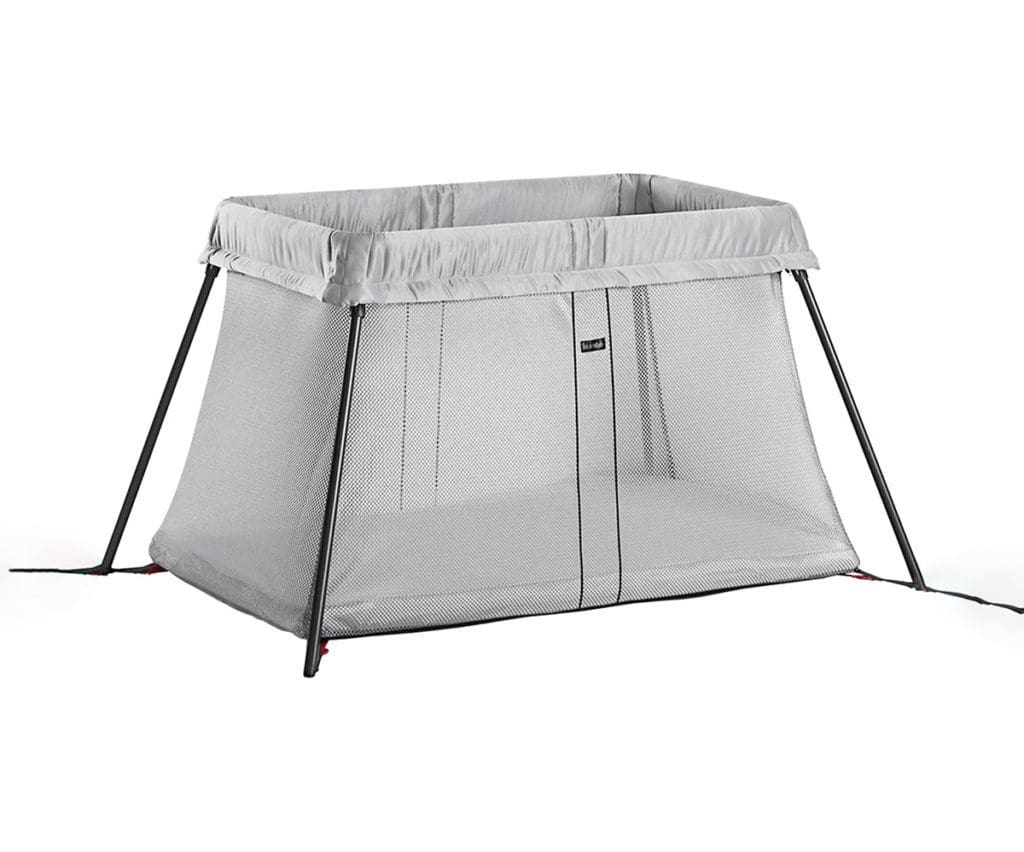 Families craving the simplicity and portability of an incredible travel crib will love the Baby Bjorn Travel Crib Light. Make your trip easier than ever with this practical toddler bed you can set up in just one move. With a sleek design and a see-through mesh for ventilation, it's easy to see your little ones. Plus, the mattress is comfortable and features a machine washable cover for your convenience. Lightweight and perfect for families on the go, it's surely one of the best lightweight travel beds for babies and toddlers!
Phil & Teds Traveller
No matter where the adventure takes you, you can rest knowing your baby is safe inside the Phil and Teds Traveller. This lightweight and easy-to-use cot is fantastic for keeping babies entertained, whether at the beach or home. It's suitable for kids up to two years old, or until they're old enough to climb out. Since it's ultra-portable, you even can pack it into a yoga mat-sized bag, and set it up in under two minutes! Your baby will sleep safely in the included firm sleep surface. With breathable mesh, the zip-down front is a unique feature that allows your little one to explore the surroundings and crawl back inside to take a nap. It's no surprise this is one of the best travel beds for babies and toddlers!
Guava Family Lotus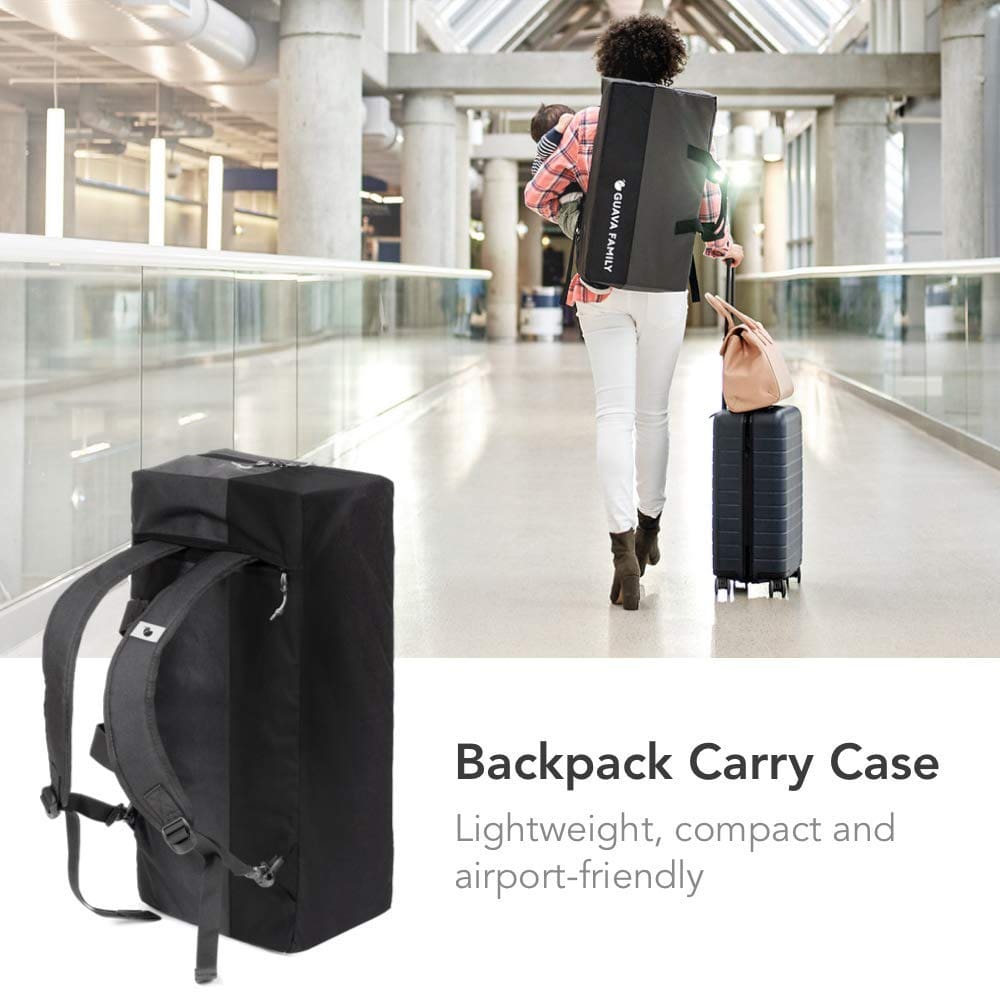 When you travel by airplane, you need to know your toddler travel bed will pass the airline standards. With the Guava Family Lotus, that's a worry you can leave behind. It has an airport-friendly backpack where you can store it and works perfectly for a car trip too. This travel crib is not only great for sleeping comfortably, but also for playing safely. The side zipper door helps your little one to come out and play whenever they're ready. An aluminum frame provides sturdy support for the toddler years. Plus, the floor resting mattress is perfect to avoid annoying noises that might wake up your baby at night!
Best Stackable Cots for Babies or Toddlers
Sometimes you just need the extra space. Luckily, these stackable cots are easy to store and super comfy for kids too. Stay tuned to hear our favorite stackable cots for babies or toddlers!
Disc-O-Bed Kid-O-Bunk with Organizers
Traveling with more than one kid is a real challenge. That's why you need the right travel toddler bed. Luckily for you, the Disc-O-Bed Kid-O-Bunk with organizers is the perfect solution! With a one-person and no tooling requirement to set up, you will soon fall for this kid portable bed. Two kids ages 7 to 12 fit perfectly when you stack these beds too. They can be assembled separately if needed as well, and you can even turn them into a seating space. It also folds into a convenient traveling bag whenever you're on the go; you and your kids are going to love this portable travel bed!
Happy Travels!
We hope you liked this list of the Best Travel Beds For Babies and Toddlers! With all the insights and details we provided, you already must have a favorite by now. Good luck finding your perfect travel bed that'll make the next trip easier for everyone!
*This post may contain affiliate links that may earn us a small commission, at no additional cost to you. Affiliate links in no way inform the hotels, sights, products, or other recommendations included in our articles. All opinions and recommendations expressed here are compiled from submissions submitted by the generous members of our Families Who Love To Travel community.
READ MORE: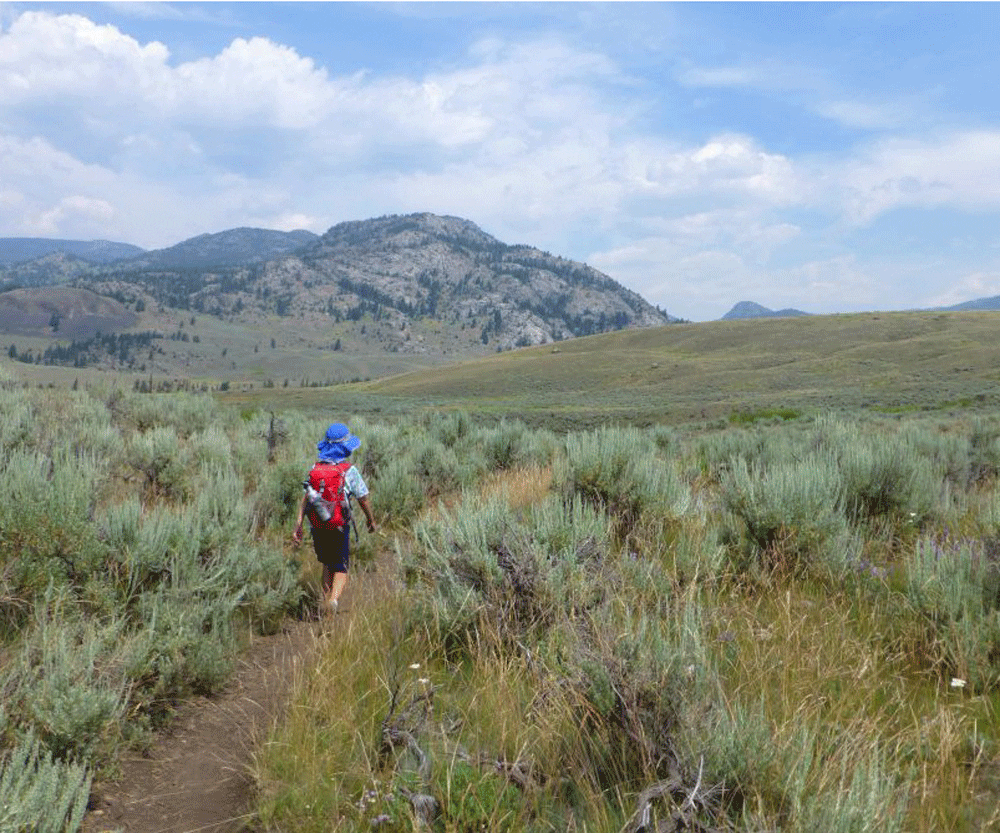 Everyone knows that Yellowstone National Park makes for a classic family vacation. Strolling the boardwalks...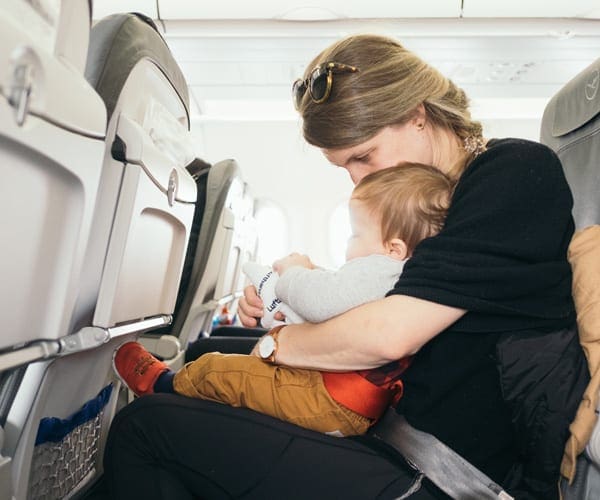 Families Who Love To Travel contributor Meghan Oaks provides her 10 best tips for your...