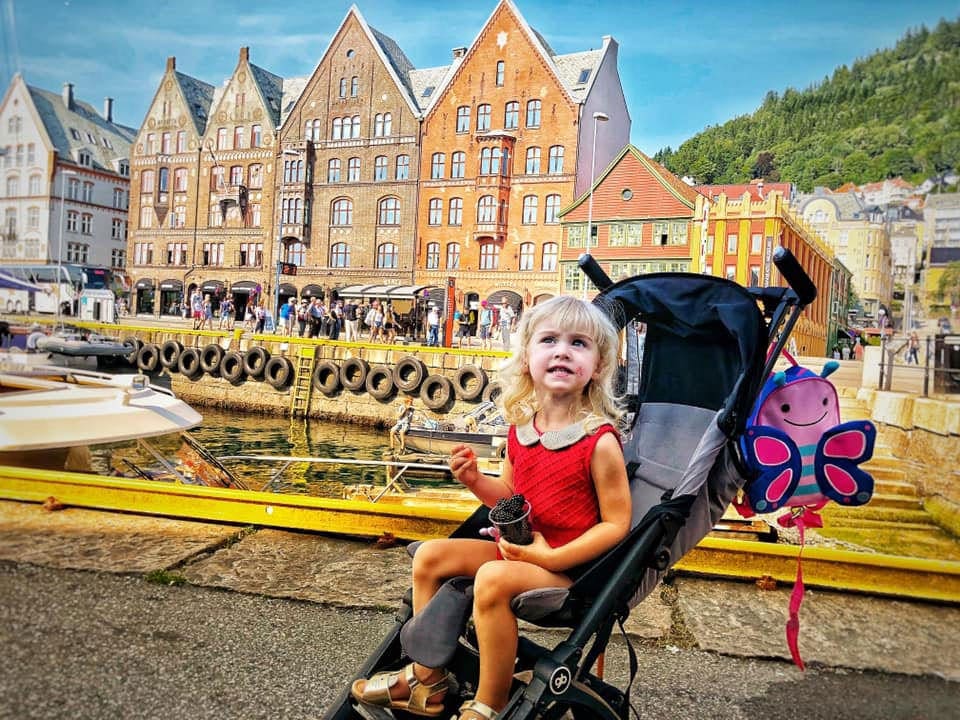 Let's make travel accessible to everyone around the world, virtually, from home! Today, let's take a virtual vacation to Norway! This is a place where we will celebrate culture, language, history, and acceptance of people around the world. Here, families can travel to Norway comfortably! Find virtual fun, tours of famous destinations and museums, cooking lessons, and more in our Travel From Home section. Kids will get hands-on experiences and learn about a variety of cities, countries, and regions through these at-home travel guides. Additionally, these resources can be used as an educational tool.
Each one also includes a list of books and movies for all ages to bring the whole experience to life in your living room. This is a wonderful opportunity to inspire young travelers, introduce kids to a place you will travel to in the future, and/or simply teach your family about other places around the world. Enjoy, explore, and create memories together!
Virtual Vacation to Norway | Bergen + Flåm Edition
Let's travel virtually to explore the Norwegian west coast, home to many of the iconic fjords! (Fjords are long, narrow sea inlets carved by glaciers.) Gasp in awe of Norway's natural beauty as mountains and waterfalls surround you, leading to villages and small towns nestled along the shore and among green pastures. To begin your breathtaking virtual travel to Norway, immerse yourself in the beauty of Norway's Fjords through this amazing video! Or, dive straight in with a longer introduction to the best of western Norway with Rick Steves. From Bergen to Flåm, this virtual vacation to Norway is sure to delight the whole family!
Begin in Bergen
Bergen is a colorful European city of culture, a special combination of nature, culture, and history. Additionally, Bergen is a UNESCO World Heritage City, with Bryggen (the pier) as one of its main attractions. Kids will love exploring these iconic facades! The city, with its recognizable buildings, offers many attractions for families to enjoy from home, from the Fish Market to the Bergenhus Fortress. Cozy cafes, tasty restaurants, fascinating museums, and other hidden gems line the hidden passages among these multicolored buildings. Then, dive into Norway's history to gain a better understanding of its current culture. In 1360, the German Hanseatic League began importing and exporting goods from Bryggen. Be sure to also visit the Hanseatic Museum to gain insight into what a 'day in the life' of a tradesman in Bergen was like – and to see the secret doorways within!
Located in the center of the city, the Fish Market, is where you can find fresh fish, fruits and vegetables, as well as beautiful flowers. It is a must-see on your visit (virtually or on the ground)! Don't forget to also stop at the Old Bergen Museum, an open-air experience that will bring old Bergen to life. Interested children can peek in windows, mingle with role players who are dressed in period costumes, and walk into historical interiors to gain a true experience of Norwegian life in the 1800s. Next, let's dress up like a Norwegian! Grab a few pieces of clothing or props to have your family act out a "day-in-the-life" of a fisherman in Bergen. Or, try acting as a merchant at the Fish Market. Regardless of what role you choose, it is sure to bring a sense of fun to this adventure!
Tour the Fjords on Your Virtual Vacation to Norway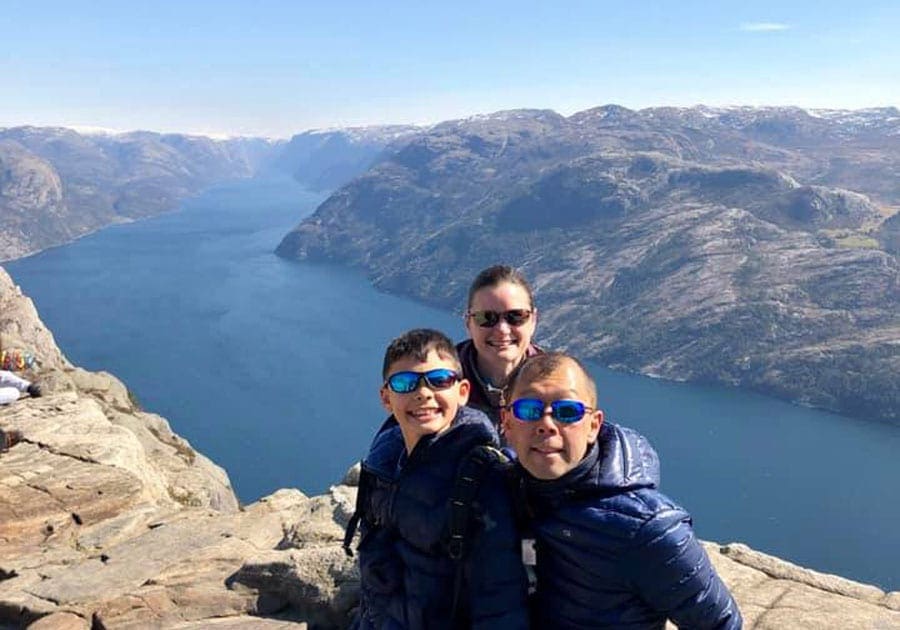 Of course, no virtual vacation to Norway would be complete without a fjord trip! Bergen is also known as the scenic Gateway to the Fjords of Norway, totaling about 1,190 throughout the mainland and nearby Svalbard Islands. But, you may be thinking: what exactly is a fjord? Learn how fjords were carved by glaciers in this educational video perfect for kids with advanced reading skills! After, take an online tour of Sognefjord, Norway's deepest and longest fjord, extending over 200km inland to the Jotunheimen Mountains. On July 14th, 2005, the UNESCO's World Heritage Committee included Western Norwegian Fjords on UNESCO's World Heritage list. Find pictures of the Geirangerfjord and Nærøyfjord area here, as well as other UNESCO sites in Western Norway. Still want to see more picturesque fjords? Norway's magnificent scenery never ends in the West Norwegian Fjords.
Train to Flåm on Your Virtual Vacation to Norway
Hop on the train to Flåm for one of the most scenic rail journeys in Europe! In fact, you can make the experience all-the-more authentic by getting a little creative. If you have time, build your own life-size train out of refrigerator boxes and get kids involved in the process! Or, simply make a small one out of legos to keep little hands and bodies busy as you travel the Flåm Railway. Experience the Flåmsbana, also known as The Flåm Railway, one of the steepest standard gauge railway lines in the world! Myrdal station is the start of the journey of the Flamsbana, 866 meters above sea level. Travel through tunnels and stop along the way to view the breathtaking waterfalls. If a boat is more your travel style, cruise the fjords in an eco-friendly ferry. Either way, families are sure to marvel at the beautiful scenery!
Viking History as you Virtually Tour Norway
Travel to Norway's prehistoric past by learning about the famous Vikings. The Norwegian Vikings had a hunger for conquest and a thirst for exploration, just like your family exploring Norway! Teach kids some Viking fun facts to immerse them in this mysterious culture. The Vikings traveled high seas and conquered lands far and wide for around 250 years, a truly incredible pursuit. Characterized as courageous risk-takers who raided lands and expounded on dangerous sea expeditions, they traveled in Longships that allowed them to travel in shallow water and carry the ships across the land. Watch this kid-friendly YouTube video to understand more about the history and making of the original longship! Additionally, young kids can learn these 10 fun facts about Vikings through a fun Nat Geo Kids activity! Meanwhile, older kids or teens may enjoy learning even more unique facts about the Vikings through this more mature explanation.
Get Active Outdoors on Your Virtual Vacation to Norway
Live as the Norwegians do by going outside for some fresh air! Bergen and Flåm have many choices for outdoor activities, making Norway one of the healthiest countries in the world. To imitate this lifestyle, your family can choose from cycling, hiking, kayaking, climbing, horseback riding, or rafting to get your blood pumping! If kids really love the outdoors, you will easily find something on this list to experience in your area. Whether you go on a local hike or spend time fishing at your local lake, you can envision the grandness of the fjords as you enjoy your leisure activity outdoors.
Those without access to outdoor adventures can build a kayak with colorful craft sticks and float them in the bathtub as your kids pretend to be viewing the fjords! Then, go on a virtual hike to Brekkefossen Waterfall to gain a picturesque view of Flåm, the river valley, and the fjord. Don't miss the waterfall and the beautiful scenery on your way!
Another way to get active outdoors is to go on a hike and search for Norwegian trolls! In Bergen, families can venture up the Floibanen funicular to the top of Mount Fløyen, where your family can explore the Troll Forrest. At home, turn it into a fun activity around your yard (or your neighborhood!) Start by finding any troll statues or creatures you have at home (or color some of these Norwegian troll coloring pages). Next, hide them around the yard, your neighborhood, or inside your home. Encourage your kids to "hike" around and find the sneaky trolls. Afterward, you can explore Bergen's Troll Forest with this video!
Get Creative on Your Virtual Vacation to Norway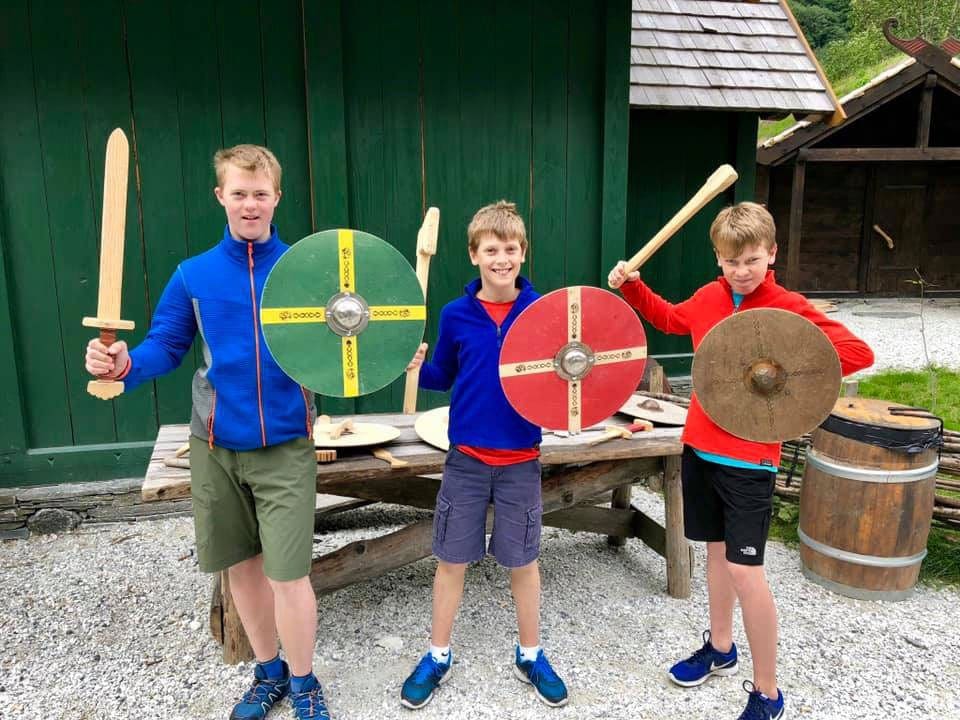 Bring Norwegian history to life with creative art projects! Kids who are particularly interested in Vikings can learn more by creating one of these 15 Viking themed crafts from simple materials like juice cartons or cereal boxes. Or, draw a Viking and build a boat with Art for Kids Hub, perfect for younger kids and toddlers!
For the more advanced artist, draw a more elaborate longboat. Next, if you enjoy sewing, create this beautiful Viking costume. Kids can pretend to be Vikings sailing the Norwegian seas! Additionally, you can follow this tutorial for an easy Viking shield young kids can create for a Viking battle. If crafting is not your desire, peruse Norwegian Crafts and select a favorite. It may spark an idea for a gift to a friend or a new decoration piece for your home!
Music & Dance
Norway has a rich musical history waiting to be discovered! Families can learn about the history of Norwegian Music and the two types of folk music: instrumental and vocal. Then, once you have a brief background, put your knowledge to the test by listening to Norwegian instrumental folk music and 5 Norwegian vocal folk songs. Kids will definitely be captivated and may even want to start dancing! Let them gain some dance ideas from this Norwegian Halling dance. After, kids can dance their way into the kitchen for some traditional Norwegian food! Use this soundtrack of 20 Norwegian Folk Songs to begin your Norwegian meal plan.
Recipes for Your Virtual Vacation to Norway
A virtual vacation to Norway will certainly work up an appetite! For dinner, serve classic Norwegian dishes to finish your cultural odyssey! Before choosing your dish, be sure to learn about Norwegian cuisine, from the sweet to the savory. Naturally, Norwegian food has a heavy presence of seafood such as king crab, shrimp, scallop, salmon, and "skrei" cod. Moose, reindeer, deer, and grouse are also Norwegian specialty meats, which you should try when you travel to Norway. For comfort food you can make at home, try cooking Norwegian meatballs. This tasty treat is sure to satisfy even the pickiest eaters. Looking for an afternoon snack? Try Lefse with either butter, sugar, and cinnamon, or Nutella! Kids will definitely be delighted with this sweet treat! Smoked salmon wraps are another finger food appetizer to be enjoyed by your family. Pick from many Norwegian recipes according to your culinary skills and interests!
Meanwhile, parents can learn more about the food and drink scene in Bergen. Undredal, which is located by the Aurlandsfjord, a short distance from Flåm, is widely known for its award-winning goat cheese. Visit Flåm for more information about the city's award-winning craft brewery, in addition to its leading fruit and berry production. Round out your Norwegian culinary experience with a simple treat of Norwegian cookies or plum cake!
Snuggle Up with a Good Book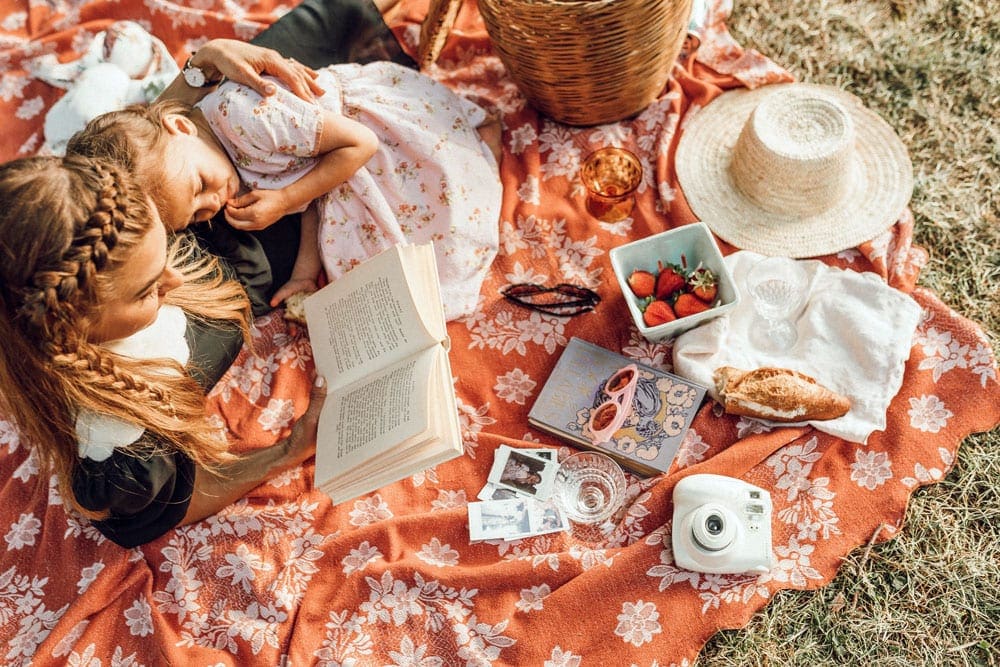 After you travel to Norway virtually, explore it through fictional realms. End your day of sightseeing in the comfort of your bed reading about Vikings or listening to folklore! How to be a Viking read-aloud may be a soothing way to wind down your day with a little tyke. Or, try the read-aloud Trouble with Trolls for a literary delight! For a more lively book, choose Master Maid, a Tale of Norway or Leif the Lucky. Young children may enjoy D'Aulaires' Trolls or a Norwegian folktale, The Boy and the Devil, both fantastic picture books! Norse Myths and Legends may be of interest to older children. If you need help choosing, the New Glarus Public Library gives many suggestions for recommended books from Norway. Hear a book read in Norwegian by listening to The Little Red Hen or Klara og Henrik with English translations!
Catch a Movie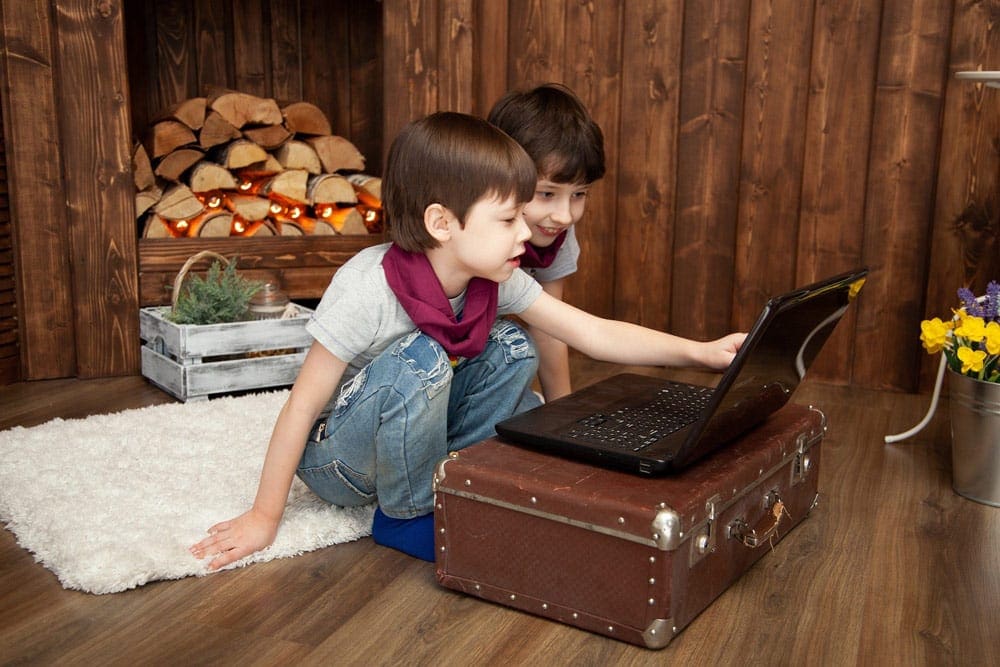 Looking to curl up and watch a Norwegian-inspired film? Check out these amazing films about or filmed in Norway. Family-favorites like Hilda (2018-), a Netflix original, and The Pinchcliffe Grand Prix (1993) are great to watch together or in the presence of younger children. Teens and adults, on the other hand, can check out action-packed films like Max Manus: Man of War (2008) and Mission Impossible 6, which was partially filmed in Norway. Kon-Tiki (1950) is the only Norwegian feature film to have won an Academy Award and Elling (2001), set in Oslo, has also been nominated for an Oscar. For a more in-depth analysis on life in Norway, binge-watch shows like Lillyhammer and The Girl With The Dragon Tattoo (there is a Norwegian series and an American series!)
Happy Virtual Vacation to Norway!
Whether you are preparing to travel to Norway in the future or looking for ways to travel to Norway from home, this virtual vacation can help your family get a taste of its culture and beautiful fjords. From Viking history to iconic landmarks to culinary classics, Norway is sure to be a hit with your kids – be it on the ground or from your couch! We hope you have enjoyed your virtual vacation to Bergen and Flåm!

Curated by Michelle Hamilton. Want to see more from Michelle?  Find her on Instagram @adventuretolearn.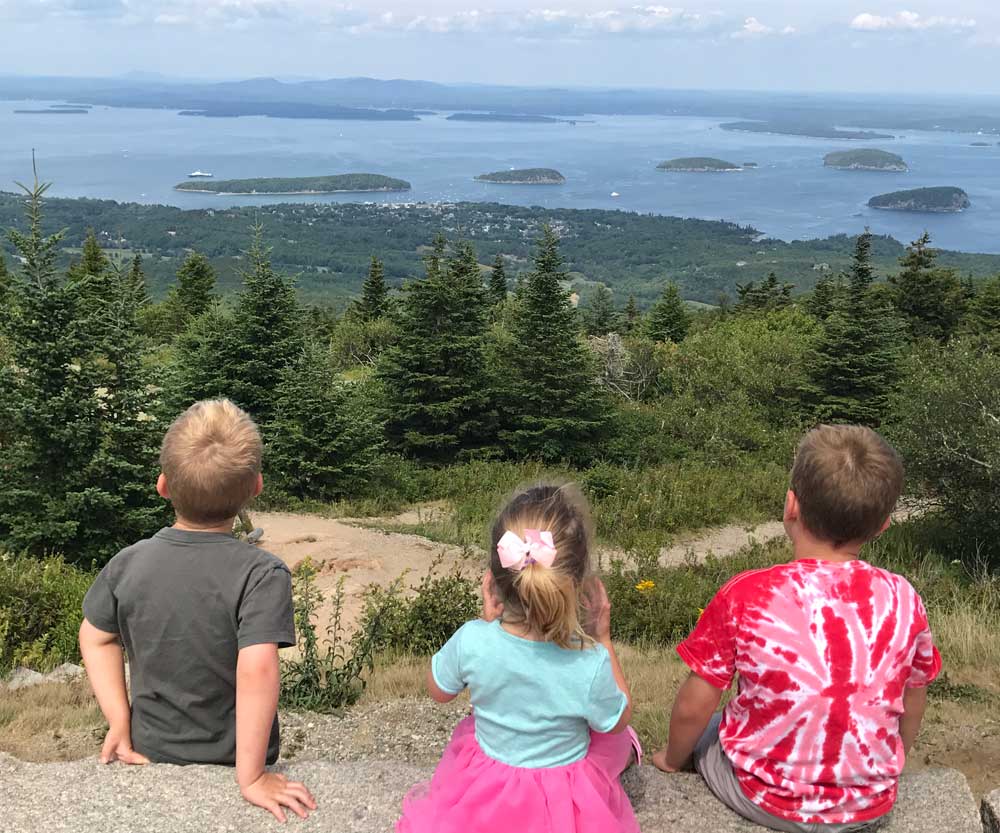 We drove to Acadia National Park in Maine from Northern Virginia. It's a long drive...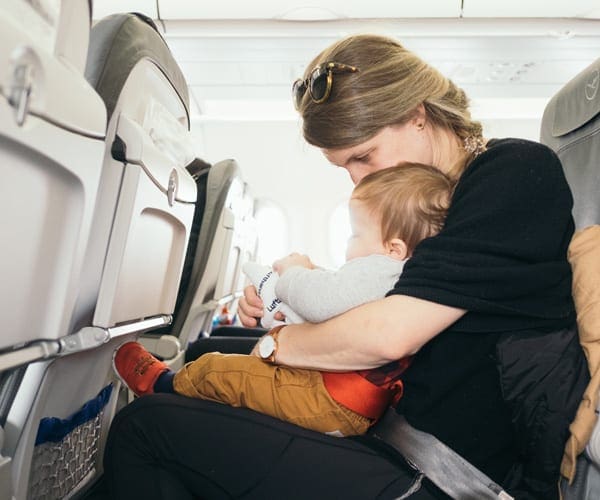 Families Who Love To Travel contributor Meghan Oaks provides her 10 best tips for your...