Let's make travel accessible to everyone around the world, virtually, from home! Today, let's take a virtual vacation to Naples and Pompeii! This is a place where we will celebrate culture, language, history, and acceptance of people around the world. Here, families can travel to Naples and Pompeii comfortably! Find virtual fun, tours of famous destinations and museums, cooking lessons, and more in our Travel From Home section. Kids will get hands-on experiences and learn about a variety of cities, countries, and regions through these at-home travel guides. Additionally, these resources can be used as an educational tool.
Each one also includes a list of books and movies for all ages to bring the whole experience to life in your living room. This is a wonderful opportunity to inspire young travelers, introduce kids to a place you will travel to in the future, and/or simply teach your family about other places around the world. Enjoy, explore, and create memories together!
Virtual Vacation to Naples and Pompeii
Ciao Bella! Welcome to picturesque Italy, where we're set to explore the exciting Naples and Pompeii! From divine food to iconic landmarks and stunning seaside coast, historic Naples and Pompeii lie in the shadow of mysterious Mount Vesuvius. Still, this wonderful location is sure to be a hit with your kids – whether on the ground or from your couch! Check out the Naples & Pompeii edition of our new Travel From Home series and discover family-friendly resources for your virtual vacation through the world's most exciting destinations!
Pack Your Bags for Your Virtual Vacation to Naples and Pompeii
Whether by train, ship, or plane, your travels to Naples and Pompeii should be a breeze! Help kids pack their bags for a jam-packed day of fun and (virtual) sightseeing! In their bags, they will need a map (help them find Mount Vesuvius on the map), an Italian flag, hiking boots, and their favorite travel item. Get ready to explore rolling hills, a beautiful seaside, and a historic volcano!
Start in Naples
Begin your virtual vacation to Naples and Pompeii with a tour of Naples and Pompeii with Rick Steves to familiarize yourself with the bustling metropolis. Here, you can learn about Naples's history, experience its local people, and even visit a famous fish market. Even though the market is full of signing and laughter, take the opportunity to teach kids some street lessons, like how to "keep their money belt hidden" or haggle for the best prices. Then, make it a fun game! See if kids can spot the difference between traffic in the USA and traffic in Naples.
Take the Train
Between rolling hills and the beautiful Mediterranean Sea, Pompeii is an awe-inspiring historical sight. Near Naples in the shadow of Mount Vesuvius, it's a great stop for our tour through Italy! Next, take the train south to Pompeii, and let kids design their own mode of transport! Hello Wonderful offers 8 Terrific Train Crafts to choose from, ranging between fingerprint masterpieces and a train made out of empty tea boxes. No matter what you choose, kids of all ages will enjoy expressing themselves uniquely. Create the train of your choice and then get straight to circling Mount Vesuvius!
Be Active on Your Virtual Vacation to Naples and Pompeii
Pompei has no shortage of outdoor scenery to appreciate. Let's go for a hike to explore some – or a least a short walk in the neighborhood! In real life, visitors can actually hike to the summit of the active volcano. At home, get a bit inventive with your Italian adventure. Take a safer virtual route, and pretend you're visiting Pompei by simply strolling around your block or neighborhood. Draw a volcano with sidewalk chalk for others to see as they travel past your home!
Explore Mount Vesuvius
Pompeii is known for its Mt. Vesuvius, which was last active in 1944. The volcano once erupted and buried Pompeii in a cloud of ash and tephra. Breathe life into these ancient times with a virtual walking tour of the area! Roam the streets, traverse cultural crosswalks, and follow wherever its winding curb leads you. Kids can pretend to touch the columns and Frescas, almost feeling Pompeii's history around its restaurants and baths. Then, visit the Museo Archeologico Nazionale di Napoli to learn more about and see the molds of citizens who didn't survive that fateful day. Pompeii's best art is housed at the National Museum of Archeology back in Naples!
Get Creative with an Art Project
Now that you have learned about Pompeii and its people, try your hand at leaf-casting with Play-Doh molds, so younger travelers can pretend to preserve leaves or other objects in "volcanic ash." By the end of your session, you can assemble your own tiny recreation of Pompeii! Older kids or tweens may seek something more advanced, so try a similar technique via plaster molding.
Or, little scientists may better enjoy erupting their own volcano. Little ones can try to color this volcano to design their own. During craft time, take the opportunity to educate children on geology and discuss how volcanoes erupt. Older kids can check out this video on volcanic eruptions for a more in-depth explanation!
Musical Melodies
Music can be an enchanting way to learn about a culture, especially one as musically inclined as Italy! Check out these Italian nursery rhymes like Stella Stellina to guess if your kiddos can identify any familiar melodies that may be recognized from English versions. Older kids and parents may enjoy the works of more refined Italian vocalists, such as Andrea Bocelli, Luciano Pavarotti, and Mina. If you're interested in an Italian opera, definitely try listening to one of Italy's most poignant talents, Giuseppe Verdi.
Follow Italian Instagram Accounts
Parents and teens may also love doing a virtual tour of Italy through Instagram. Follow some favorite Italian accounts to get a firsthand look at what it's like to travel to Naples and Pompeii. Official pages like Igers Italia (@igersitalia) and Visit Naples (@visitnaplesofficial) compile some of the best photographs to showcase famous spots around Naples and Italy in general. Personal accounts like Sandra Panerai (@sandrapanerai), Mauro Da Budelli (@maurodabudelli), Ciro Pipoli (@ciropipoli96), and Nicolee Drake | (@cucinadigitale) present a more laid back approach to cities like Florence and Rome, highlighting hidden gems and scenic crevices.
Or, visit Italy's most venerated cultural institutions with Art Trav (@arttrav). To get a glimpse at some mouth-watering Italian cuisine accounts like Elizabeth Minchilli (@eminchilli), Pasta Grannies (@pastagrannies), and explore Italy through a foodie lens – baking, pasta, and tons of nonne!
Let's Get Cooking
Time for pizza! After you've worked up an appetite from your excursions, exploring, and art projects, it's time to cook a traditional Italian dinner. Italy is known for its thin-crust pizza – and Naples especially has a knack for delicious pizza! Enjoy an amazing homemade crust by Serious Eats to learn how to recreate the delicious pies in your own kitchen. Kids will love to learn how to knead the dough, tossing it in the air as demonstrated by Chowhound. Add any toppings you like, or keep it simple with an original pizza Napoletana, prepared with simple toppings: raw tomatoes, fresh mozzarella, fresh basil, and olive oil. Mmm, perfetto! Parents can end their day with a glass of wine, and the kids can have grape juice to celebrate your travels and the rich history of Naples and Pompeii. Toast to your next virtual vacation!
Snuggle Up with a Good Book
Nothing is better than snuggling up and reading after a day of exploration and learning! Combine your exploration of Italian culture with bedtime by picking up some literary classics. Perhaps you already have some at home! Papa Piccolo is a fun story about a cat who wanders the alleyways of Venice, while Peppa Pig: Family Trip brings familiar kid heroine Peppa Pig to Italy to learn more about its culture. Or, continue to discover Pompeii through accounts detailed in I Survived the Destruction of Pompeii, AD 79 (I Survived #10), and Pompeii: Buried Alive. For a more modern look at Italy's traditions, The Legend of Old Befana: An Italian Christmas Story can help children understand the cultural differences between Christmas in America and in Italy.
Otherwise, younger kids can experience Italy through an engaging read-aloud like Pomodoro Penguin Visits Italy, Living in Italy, and The Legend of Old Befana: An Italian Christmas Story.
Catch a Movie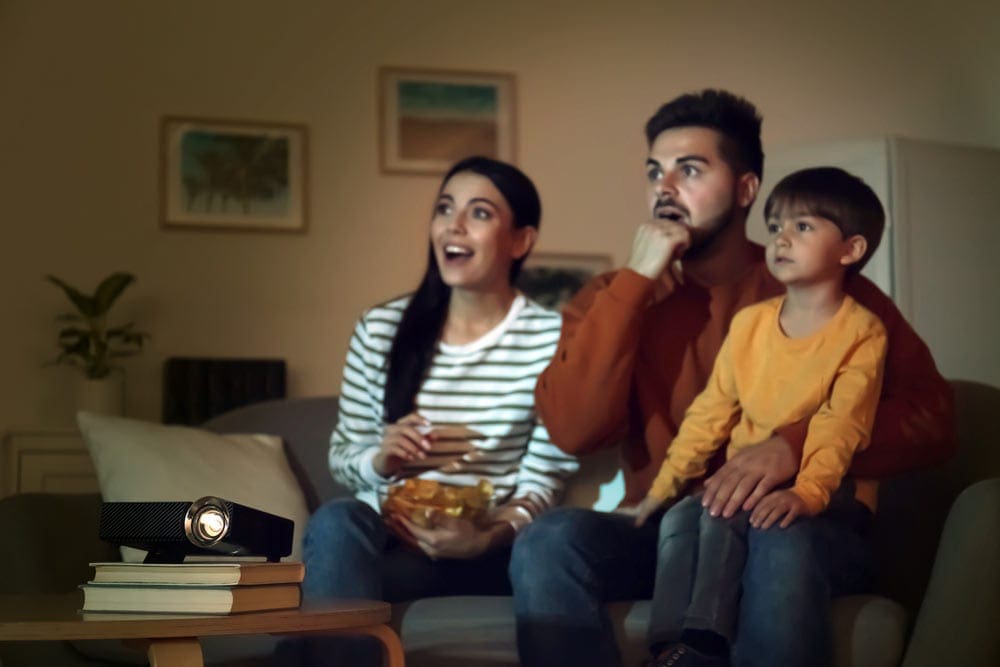 Italy has served as a spectacular setting for some of the best international films. If your family is looking for a great flick for movie night to travel to Naples and Pompeii, there are plenty of fun, family-friendly options too! The Lizzie McGuire Movie and When in Rome (Ashley & Mary-Kate Olsen) are two classics for tweens, while younger kids may enjoy Disney's Pinocchio. YouTube also has a number of family favorites in the Italian language, including Peppa Pig and Mickey Mouse.
If you have an older teen or are in need of an Italian-inspired date night, consider watching movies with more mature content. The Bourne Supremacy was partially filmed in Naples, while Gladiator is an adrenaline-packed movie about life in Ancient Rome. Roman Holiday has more of a romantic feel perfect for date night, and other classic romance-comedies like Pane e Tulipani, Only You, and La Dolce Vita can be found subtitled. Eat Pray Love and Voice in the Stone offer a more updated look at the country's film advancements!
Happy Virtual Vacation to Naples and Pompeii!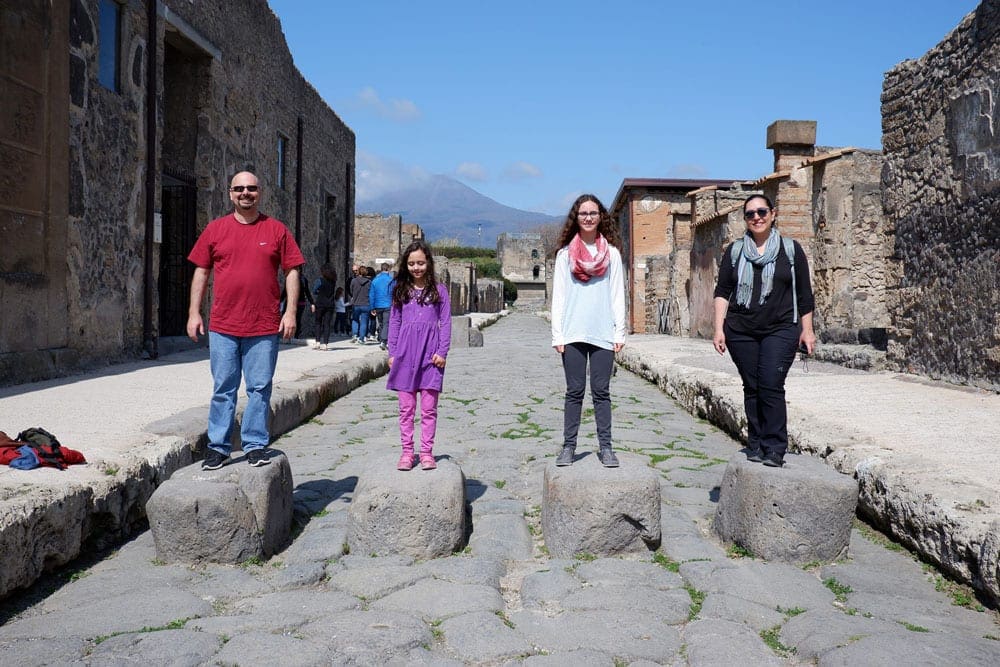 Whether you are preparing to travel to Naples and Pompeii in the future or looking for ways to travel from home, we hope this virtual vacation helps you and your kids get a taste of the Italian seaside. From history to iconic landmarks to culinary classics, Naples & Pompeii are sure to be a hit with your kids. We hope you have enjoyed your virtual vacation to Naples and Pompeii!
Want to see more from Michelle?  Find her on Instagram @adventuretolearn.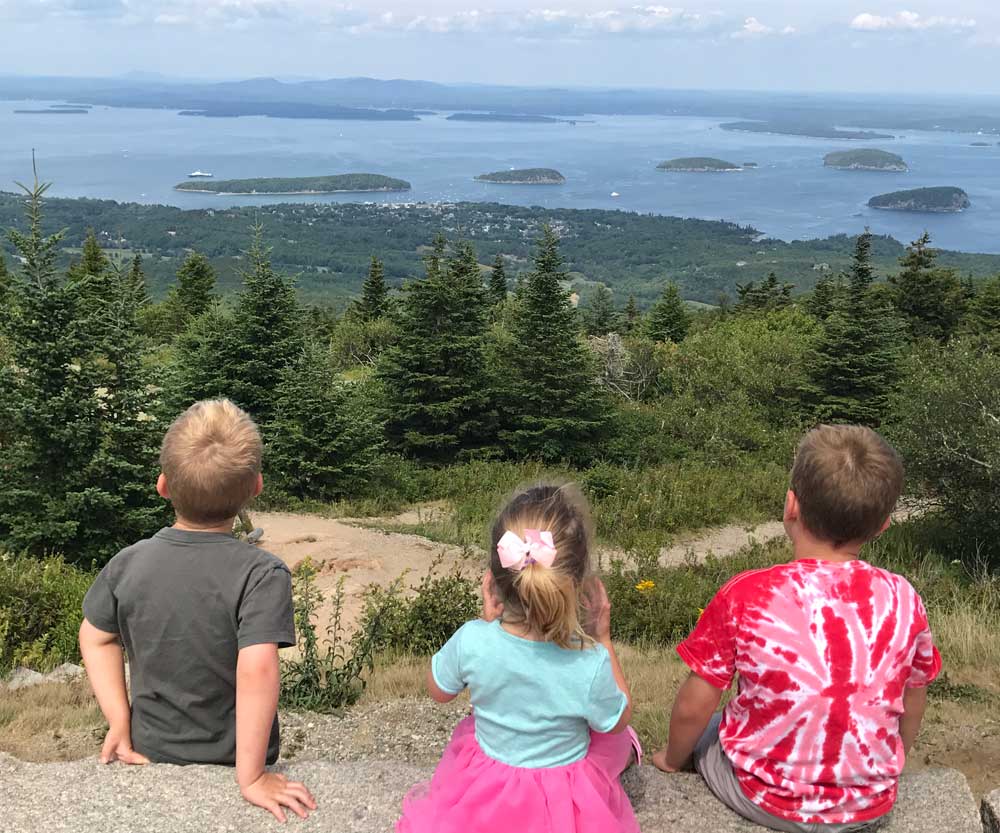 We drove to Acadia National Park in Maine from Northern Virginia. It's a long drive...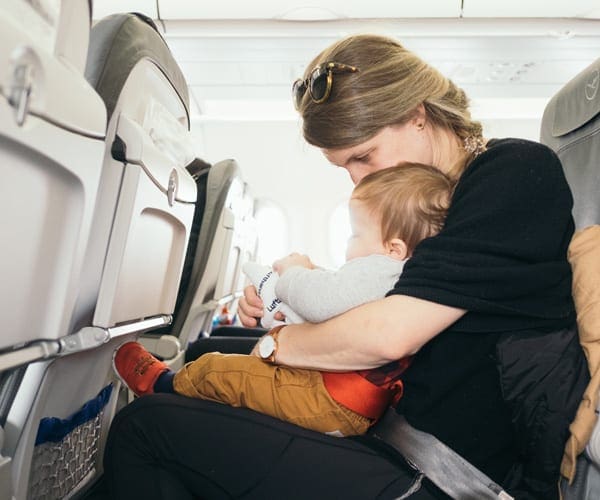 Families Who Love To Travel contributor Meghan Oaks provides her 10 best tips for your...