On the hunt for the best family travel hacks? Traveling with kids is rewarding, however, every parent can use a tip or two to make the experience a little easier. Here, we break down some tried-and-tested travel hacks and tips for a family vacation to stay organized, streamlined, and prepared. Between what to pack and how to stay sane, we've got you covered with every tip our families could think of. Whether you're traveling with kids for the first time or already feel like a seasoned traveler, it can never hurt to be a little over-prepared. Be sure to stash all your documents in one place, for example, and remember to make your important files available offline. Keep reading for more ways to make the most out of traveling with kids using these 25 Best Travel Hacks To Plan Your Next Family Vacation!
Staying Organized on a Family Vacation
Staying organized is one of the most important travel hacks for a family vacation to ensure you have a wonderful time. Read on for our tips on everything from bringing along Ziploc bags to toy tethers and more!
RELATED: A Comprehensive Guide on How to Travel with Kids
Embrace Ziploc® Bags, Plastic Bags, and Packing Cubes
The top-cited family travel tip seems to be using Ziploc bags, plastic bags, and/or packing cubes to stay organized. Items remain well separated and can be organized by person, activity, day of the week, or categories (e.g., all swimsuits and goggles) – whatever makes sense for your family and trip. As a bonus, plastic bags and some cubes can pull double duty – serving as wet bags, dirty laundry containers, or a place to store trash.
Bring a Pop-up Laundry Hamper
Worried about dragging along dirty laundry during your trip? A collapsible, pop-up laundry hamper is a great way to collect and tame all the laundry that accrues during a family trip, or that collection of toys and stuffed animals! Plus, it can serve a bonus purpose for games – such as towel basketball or potentially even hide-and-seek. Its compact design folds flat to easily tuck into a trunk or suitcase.
Get Mileage Out of a Toy Tether
Families on the go have a lot to keep track of. Toy tethers provide a great way to keep things in sight and clean, whether traveling by air, train, car, or boat. While traditionally used for baby toys, toy tethers can wrap around sippy cups, books with handles, snack containers, and more. They keep items within arm's reach and off the ground. Certainly, one of the best travel hacks for a family vacation with babies.
Maximize Your Car Seat Bags (and Other "Empty" Spaces)
Got a lot of diapers, towels, or other lightweight items that can get in the way of important supplies during transit? Stuff items are needed for the destination in your car seat bag (if flying) or in other unused spaces during your travels. Within shoes, the space between the metal bars in your suitcase and hats are all good places to find a little extra space to stow away family items.
RELATED: Travel Accessories Families Can't Live Without
Traveling with Less Stuff on a Family Vacation
Less is more when it comes to traveling with children, so it's no surprise that packing light is one of our most important travel hacks for a family vacation. Of course, it's easier said than done, so keep reading for our suggestions on how to travel with less stuff!
RELATED: Travel Gifts For Kids To Get Them Excited For Your Next Family Vacation!
Rent Gear and Supplies or Ship Ahead
A great way to ensure you travel with less is by renting gear at your destination or shipping things ahead. Rental companies – offering everything from pack and plays to highchairs to beach and snow gear and baby bathtubs – are most prevalent in tourist destinations. For example, BabyQuip comes highly recommended amongst our families. They offer clean, safe, and insured baby equipment in over 600 locations across the world. BabyQuip can drop off everything from toys to feeding supplies to strollers right at your hotel or home rental. Additionally, you can also leverage resources like the Families Love Travel Facebook page for recommendations off the beaten path. Another option is to ship items you plan to consume or leave at your destination and have them on arrival; if you send directly from a vendor, you can often benefit from free shipping.
Buy or Arrange for Liquids at Your Destination
Traveling with only carry-on bags on a flight can save families both time and money. But what about having enough sunscreen, shampoo, or lotion for the trip? If shipping liquid items isn't an option, research a local grocery store or pharmacy to pick up what you need – you can always bring three-ounce bottles to hold you over for a day or two, and find larger options upon arrival. Or, if traveling to a resort or similar full-service lodging, ask the concierge how you can arrange for these items in your room upon arrival. Additionally, you can also purchase wipe versions for many items, including mosquito repellant and sanitizer. Wipes are allowed in carry-on luggage without size restrictions. They offer great alternatives for families who want to skip the grocery store, but still stay well-stocked for vacation.
Embrace the Bandana
Traveling with less often means making the most of what you bring. A bandana can serve many uses on a trip: bib, headband, neck protection from the sun, napkin, handkerchief, or even a support wrap for a sprained wrist or ankle. In desperate times, it can also serve as a diaper or trash collector. Just tie off the ends together to hold unwanted items.
Do More with Baby Powder
While baby powder is great to keep your infant's skin dry and protected, families with kids of all ages can benefit from the product. Its role in preventing skin chaffing might be well known but consider other beauty tasks; baby powder can serve as a dry shampoo or soothe skin after shaving, for example. And on the laundry front, it can help soak up grease stains on clothes. Plus, using baby powder on sand-covered skin makes it so much easier to remove sand after a day at the beach.
Appreciate Quick Dry Towels
The primary benefit of quick-dry towels is their ability to take up less space and dry quicker than your typical plush towel. However, they can double as a sarong and a source of shade if needed. If using with a baby, check to make sure there's proper airflow if you ever drape on something like a stroller. Microfiber towels dry very quickly, but can often have limited airflow circulation. Alternatively, Turkish beach towels can be used as a wrap, blanket, or quick-dry towel for beach lovers. Typically made with linen fibers, Turkish beach towels also offer better airflow. Finally, be sure to do your own research to find the best option for your family.
Wear the Bulkiest Items
One of the easiest ways to avoid carrying around more while you travel is to wear the bulkiest or heaviest items. For example, if you're headed for a snow-filled adventure or on a hike, have everyone wear their boots for the journey. Or, if you want to bring a few extra clothing layers just in case the temperature drops, they can be useful for the plane as it can get chilly, or to serve as a makeshift pillow on a family car or train trip.
Keeping Travel Info Organized on a Family Vacation
If you're traveling with multiple people, it may seem like a challenge to keep your travel information organized, Between passports, boarding passes, and other logistics, it's always better to consolidate your information and keep it all in one place. Here's our advice for how to do so!
RELATED: Best Travel Luggage, Carry-Ons, and Backpacks for Kids and Families
Consolidate with a Passport Holder
Recognizing families travel with a lot of stuff, family passport holders are a great way to keep key documents in one place. Consolidate passports, boarding cards, and other important paperwork so it is easily accessible in a sea of sippy cups, snacks, and/or extra clothes in your diaper bag, beach bag, or backpack.
Use an App or Email to Streamline Information
Family travel often entails many logistics, such as flights or driving routes to transfers, lodging, and activities. Keep key details in one place by consolidating pertinent information (think: location name, address, phone, email, and confirmation number) in an email you send to yourself (and even others for safety). Or consider doing the same through a travel planning app such as TripIt. That way, you don't have to keep track of a dozen emails, or transit with pages of printed confirmations, throughout your family trip.
Use Colored Post-It® Flags
Colored Post-It flags can be helpful organizers during family adventures. For example, these flags can make it easy to find the photo page of passports. They can also mark key pages in a guidebook or serve as a bookmark for that beach read. And they can help separate key sections within a stack of papers (e.g., flight confirmations, hotel details, booked activities).
Staying Prepared on a Family Vacation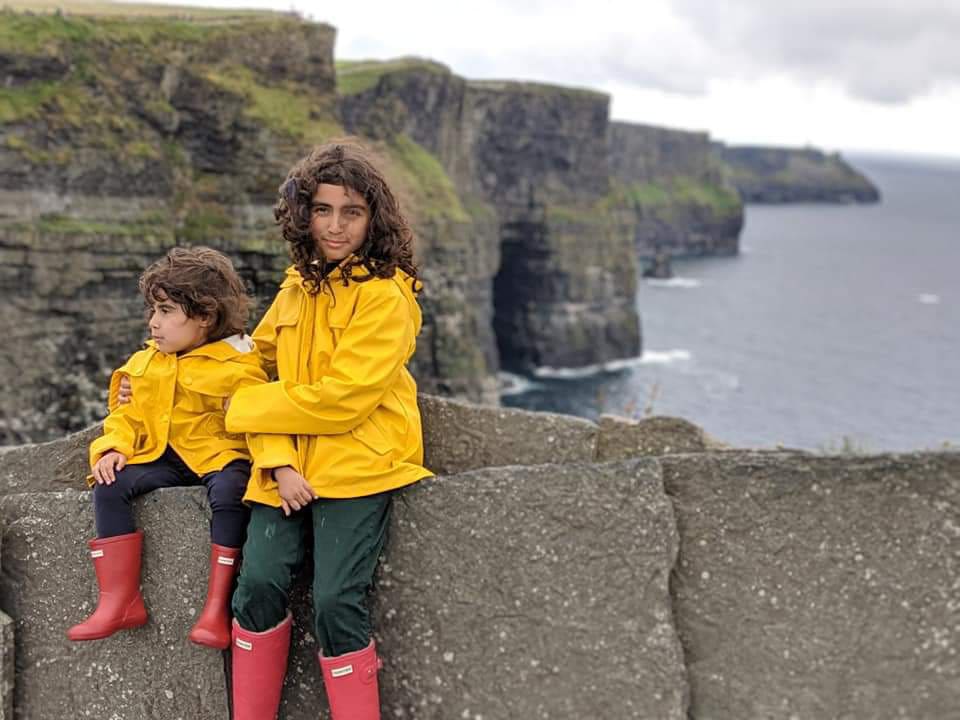 Now that you know how to pack for your trip, it's time to learn how to stay prepared. Here are our favorite travel hacks to plan your next family vacation!
RELATED: How to Prepare and Involve Children in Travel Planning
Make Your Car Anonymous
If leaving your car at the airport or station for your family trip, consider removing anything with your address inside the vehicle. If someone happens to break in, they won't be able to identify your now-vacant home.
Mix and Match Clothes
Losing a bag can be a nightmare for traveling families. If traveling with multiple bags – especially when checking bags on airplanes – it is helpful to pack clothes for each family member across your suitcases. That way, if checked bags get delayed in transit or a carry-on is accidentally left on a bus or train, you still have at least a change of clothes to use before being reunited with all your bags.
Stash Your Cash and Documents
When traveling to a location where pickpocketing may be prevalent, store any cash on hand in multiple bags, wallets, and/or pockets to mitigate the loss in the event pickpocketing or theft occurs. In that same spirit, make copies of key travel and identification documentation (e.g., passports, birth certificates). Put the copies in a different location than the originals during transit. And when out and about on your family adventures, leave the originals safely secured in your lodging (as possible) and take the copies out with you.
Download Your Wallet
In the event your wallet is misplaced, have pertinent information about your credit cards and identification close at hand. This could mean having an app or phone number handy to freeze the ability to charge or withdraw money. Or, having photos on your phone to refer to pertinent details and contacts.
Have Your Child "Wear" Your Phone Number
When traveling in a crowded city or a big theme park, consider ways to easily stay connected if accidentally separated. That could mean identifying a central meeting spot or ensuring your children have access to your cell phone. Printable temporary tattoos and phone-number bracelets are two great options to ensure someone helping your lost child can give you a ring. When in doubt, a sharpie on the arm or stomach works too!
Staying Sane on a Family Vacation
Staying sane on a vacation is just as important as packing and preparing. Be sure to anticipate all your needs, like internet access, comfortable clothing, etc. Here are our favorite tips for staying sane on a family trip!
RELATED: Keeping Kids Entertained on a Family Trip
Assume Technology Resources Won't Be Available as Planned
Technology is amazing – until it does not work. While a resort may offer Wi-Fi or the airline promises in-flight entertainment, plan for scenarios where that might not be the case. For example, download Wi-Fi-free apps, games, or shows on a tablet or phone, and be sure to bring plenty of backup power and cords just in case!
Create a Soothing Environment with a Binder Clip or Chip Clip
We all have that kid who wakes with the sun, or who can't nap unless it's totally dark. Maximize that snooze time by using binder or chip clips to keep curtains closed. As a bonus, they can help close snack bags to keep food fresher for longer, secure towels to beach chairs, or even help turn a napkin into a bib at a restaurant.
Dress Comfortably
Everyone envisions that perfect, Instagram-worthy shot while jetting off to a new destination or on a scenic hike. While it would be ideal to have perfectly coordinated, polished looks, chances are everyone will be happiest if in comfortable clothing and shoes. That way, families can focus on making wonderful memories, not fielding complaints about an itchy shirt or stiff shoes.
Pre-Arrange Your Arrival Transfer
We all know the relief of dropping your bags in your room once you've finally made it to a destination. Help make the last few miles leading up to that moment more relaxing by arranging the transfer to your lodging before you depart. It eliminates the need to figure out how to navigate taxis, buses, or other transport, and you can also arrange for kid-friendly transfers (i.e., car seats included).
Do a Test Run at Home
When trying out new gear, do a test run before you leave. By the time your trip arrives, you will be a pro installing a new car seat, sleeping in a new travel bed, breaking in new shoes, or fitting a new carrier for a city walk or nature hike. The same goes for any new foods or supplements you plan to bring along. It's best to see how your child reacts before you're in a new locale or at 30,000 feet.
RELATED: 7 Tips For Staying Sane on Family Road Trips
Embrace Painter's Tape
A roll of painter's tape can go a long way in helping families stay sane while they travel. For younger children, the tape can provide entertainment in flight and on road trips – and removes easily from surfaces. At your destination, painter's tape can bring some peace of mind through babyproofing; it can cover outlet holes, soften sharp corners, or secure drawers or toilet lids shut.
Bring Travel Containers, Cutlery and/or Straws
While packing travel containers, cutlery and straws may take up a little extra space in your family travel bag, it can go a long way in making family travel easier. For example, paper straws increasingly offered may not last a full meal, so reusable metal ones may help mealtime go smoother. Travel containers help families pack snacks on the go or keep leftovers during travels fresh. And, having your own utensils that you know your child can use makes mealtime cleaner and more fun. Plus, these items reduce trash and help the environment – a win-win!
Enjoy the Journey!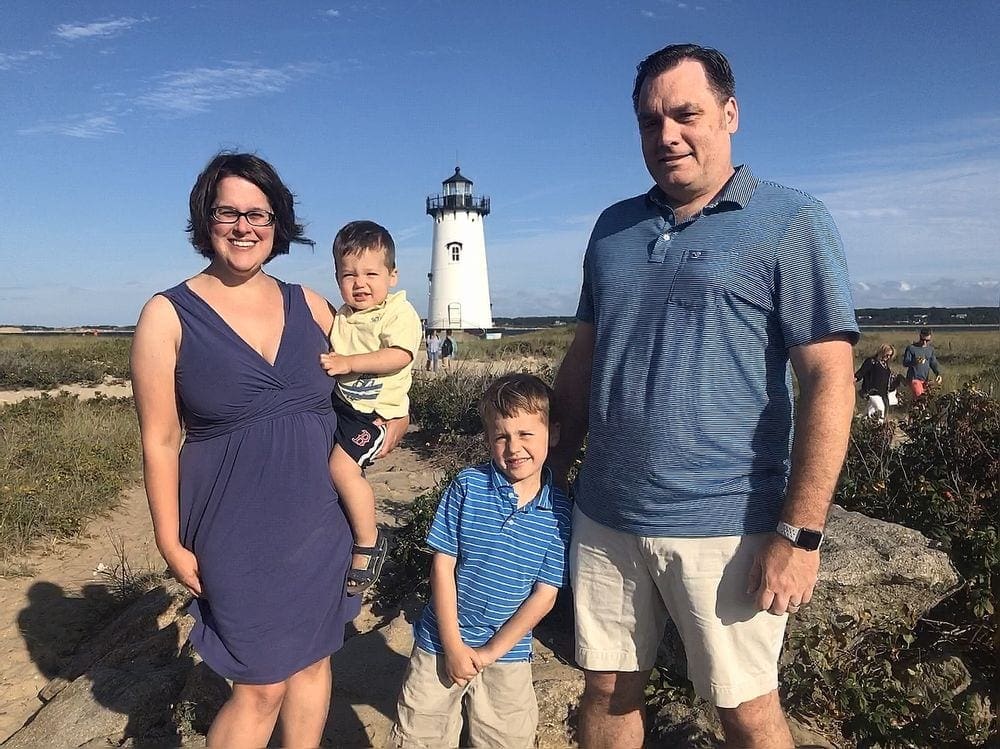 We hope you liked this list of 25 Best Travel Hacks To Plan Your Next Family Vacation by our top contributor Megan Tucker! No matter if you're traveling for a weekend or a week, families with kids of all ages can benefit from the amazing advice on this list. Enjoy your next family vacation!
RELATED: Tips To Prepare for a Long Ride With Toddlers
*Due to the COVID-19 pandemic, some of the attractions, accommodations, or things to do on this list may be closed. Please ensure availability before making your decision.
*This post may contain affiliate links that may earn us a small commission, at no additional cost to you. Affiliate links in no way inform the hotels, sights, products, or other recommendations included in our articles. All opinions and recommendations expressed here are compiled from submissions submitted by the generous members of our Families Who Love To Travel community.
READ NEXT: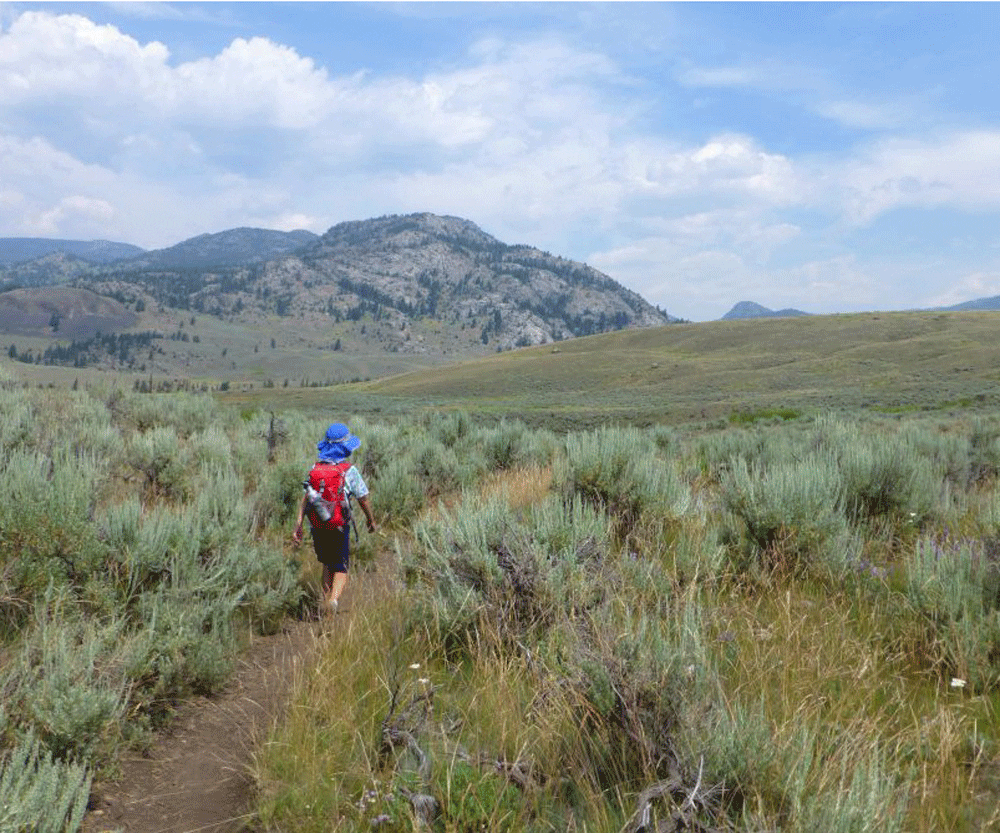 Everyone knows that Yellowstone National Park makes for a classic family vacation. Strolling the boardwalks...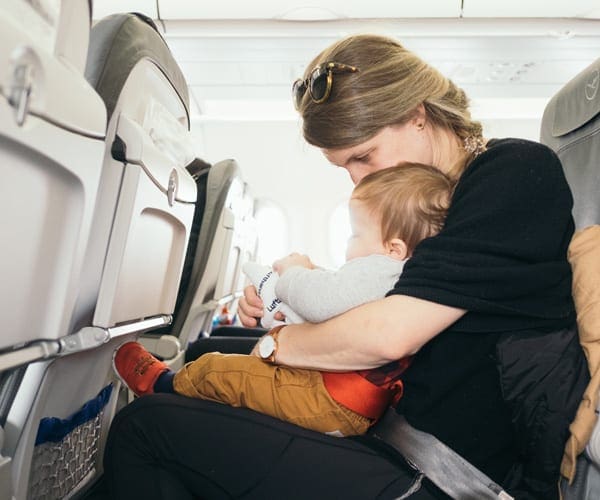 Families Who Love To Travel contributor Meghan Oaks provides her 10 best tips for your...