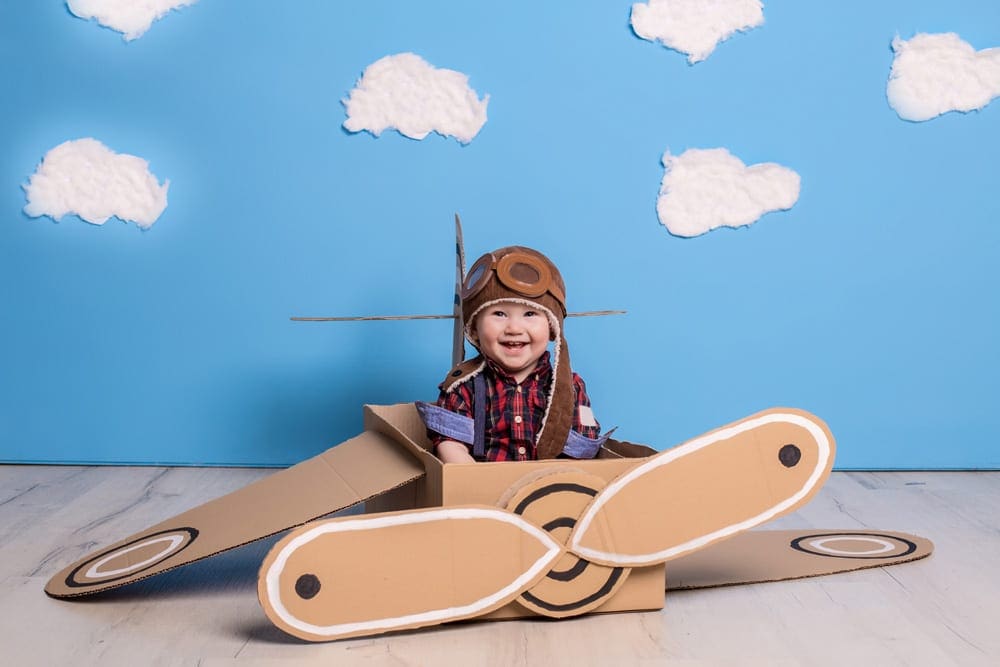 Halloween is the perfect time to reflect on past travels and plan future adventures! It is also a great opportunity to delve into some travel history and teach your kids about the travelers who paved the way for us to be able to explore the world. Plus, those who continue to make it possible today. Perhaps your little one wants to embrace their inner pilot or dress as their favorite aircraft. Then, kids who love books may want a Halloween costume inspired by their favorite fictional character. No matter what they choose, we know a travel-themed costume will be the perfect fit! To honor the occasion, we have compiled some of our favorite travel-inspired costumes for kids perfect for Halloween. Finally, we hope they inspire your family to keep the travel bug alive! Here are our favorite Travel-Themed Costume Ideas Kids Will Love!
Historical Figures & Period Costumes
This year, celebrate those who traveled before us by dressing up in period costumes or as historical figures! Kids will delight in the opportunity to embrace various eras of history through costume. From plague doctors to kings and queens to disco divas, children can find around the world costume ideas inspired by times and periods past. Additionally, maybe they have a historical figure in mind.
Does your child love learning about Arctic explorers, U.S. presidents, or famous actors? Encourage them to dress up as their favorite historical figure! Bonus points to anyone able to tie your child's costume into their school's history curriculum. Some of our favorite historical explorers include Amelia Earhart, Charles Darwin, Matthew Henson, and Ann Bancroft! Period costumes and historical figures are also great family DIY costumes. Finally, spending time together creating is a great way to share past travel memories and make new ones!
Steampunk
Looking for a creative travel Halloween costume for kids? Look no further than steampunk! Steampunk is iconic for mixing modern technology with a retro look. It is particularly inspiring for kids interested in futuristic science fiction and fantasy genres. Because steam-powered vehicles are central to the world of Steampunk, clothing often harks back to this world's Industrial Age or other bygone eras. To create your own Steampunk look, mix Victorian-era clothing like vests, corsets, and top hats with modern pieces like gears, mechanical elements, and metal fasteners. Families looking for interesting and fun travel-themed costumes for kids will love the opportunity to get creative with a Steampunk look. Those looking to purchase a costume are also sure to find a plethora of options for kids and teens online! 
Fictional Travelers & Characters
Traveling families and kids are becoming more and more popular in cartoons and movies! Consider your favorite movies that incorporate travel. Who do your kids love? You can draw inspiration from favorites like Up!, Rio, Cars, or Paddington Bear. In addition, many of these costumes are widely available or are easy DIY options. For example, popular cartoon character Dora the Explorer makes an easy and adorable DIY travel–themed costume for kids. Grab a pink t-shirt, orange shorts, and a purple backpack with a map and you're ready to go!
Additionally, you can try your child's favorite literary character! Those with small dogs can consider Tin Tin, a beloved character around the world. Then, the Harry Potter series provides several great options to consider, both characters and magical creatures alike! Finally, talk with your kids about their favorite characters and who they want to be for a day.
Travel Careers
What better Halloween costume to choose than someone who works in the travel industry! There are so many fantastic professions to embrace and dream about during Halloween. Kids will love pretending to be a pilot, flight attendant, or train conductor! Perhaps, their Halloween costume will even inspire a future career in the travel industry. Additionally, travel careers can also be exciting travel-inspired costumes for families to dress up together. Then, you could have your own flight crew! Grab a child-sized suit, hat, and suitcase for the perfect homemade costume.
Then, families can think outside the travel box and consider out-of-this-world costumes! Kids can dress up as an astronaut, star, or planet. These stellar costumes are sure to bring a smile to your neighbor's face as you go trick-or-treating. No matter which travels career inspires your little ones, you are sure to find the ideal travel–themed costumes for families.
Planes, Trains, and Automobiles
One of the best parts of travel is the many vehicles and modes of transportation that take us around the world! Your kids will revel in the opportunity to pick their favorite travel vehicle as their costume this year. Does your kiddo love hot air balloons or airplanes? Have them dress up as one! Or, perhaps each of your children can dress up like train cars, with parents as the engine and caboose. Cruise ships, helicopters, sailboats, and ice cream trucks can also be fashioned into travel-themed Halloween costumes for kids.
Plus, those in cold climates can rest easy knowing these costumes can accommodate a jacket (or, if necessary a snowsuit!). Families can also affix travel vehicle costumes to wagons or strollers, making them ideal for long Halloween tours in your neighborhood. Finally, these make fun DIY travel costumes for families! 
International Inspiration
Take inspiration from international destinations! You can fashion impressive costumes based on famous monuments around the world. Kids will adore dressing up like the USA's Statue of Liberty, France's Eiffel Tower, Italy's The Leaning Tower of Pisa, or other famous landmarks. Not to mention, your kids are sure to win a Halloween contest with one of these great travel-themed costumes!
Or, you can respectfully select options that honor international figures, stories, or fashions. One travel-inspired costume idea for families came from one of our families in the Families Who Love To Travel group. Recently returned from Japan; one of their children chose to dress up as a Tengu, a legendary creature found in Japanese folk religion. After careful research and selection of the mask in Japan, the family created the rest of the costume together. We love the conversations that costumes like this spark!
RELATED: Best Places to See Fall Colors in the US for Families
A Final Note
It is worth noting that families choosing travel-themed costumes for kids for Halloween (or any time) should ensure costumes are respectful to the culture, peoples, identities, and country of origin. And, likewise, do not play into stereotypes or offend the culture or individual. You can start learning more here. When in doubt, help your child consider other options.
RELATED: The Best Fall Activities Near Washington, D.C. for Families
Thank You to Our Community! 
We hope you've enjoyed our list of the Travel-Themed Costume Ideas Kids Will Love for Halloween! No matter which option your child chooses, we guarantee you'll have an amazing time together. A special thank you to the Families Who Love to Travel Facebook community for helping compile this list of Travel-Themed Costume Ideas Kids Will Love for Halloween! Looking for more inspiration? Check out Families Who Love To Travel, a group of amazing families who love adventure and exploring through travel. Join the Facebook community and the Instagram community (@families.love.travel) to connect with other families who love the unique experiences travel has to offer. 
RELATED: The Best Places To Go For Halloween With Kids!
*This post may contain affiliate links that may earn us a small commission, at no additional cost to you. Affiliate links in no way inform the hotels, sights, products, or other recommendations included in our articles. All opinions and recommendations expressed here are compiled from submissions submitted by the generous members of our Families Who Love To Travel community.
READ NEXT: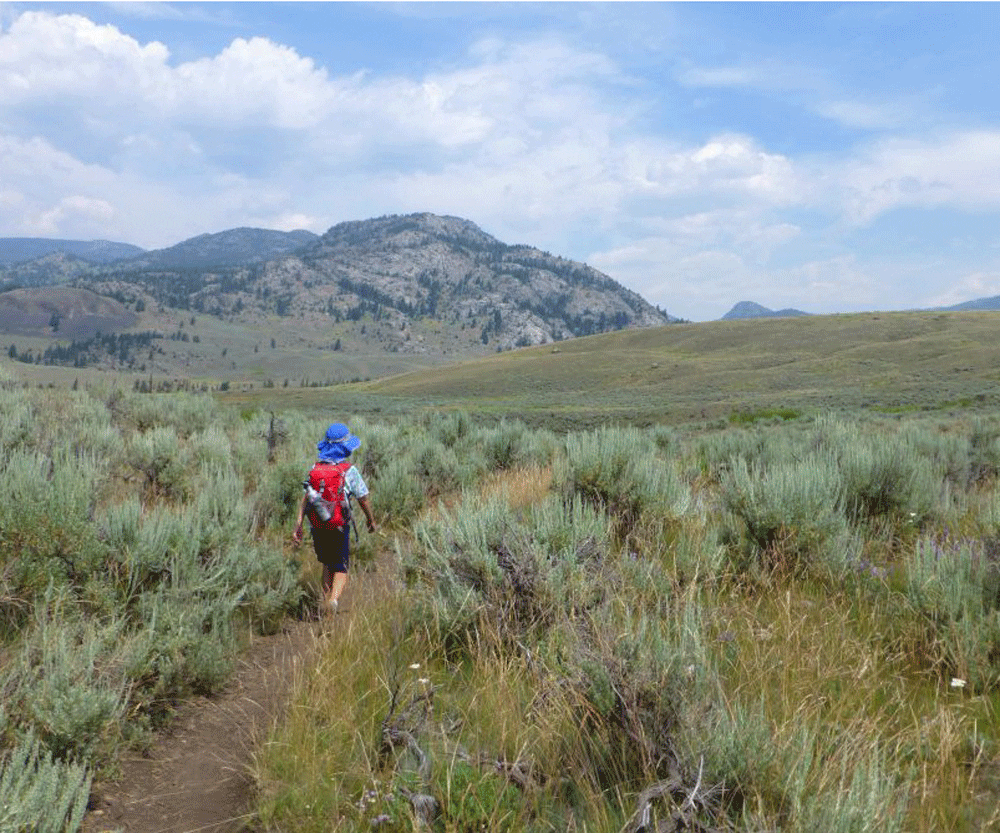 Everyone knows that Yellowstone National Park makes for a classic family vacation. Strolling the boardwalks...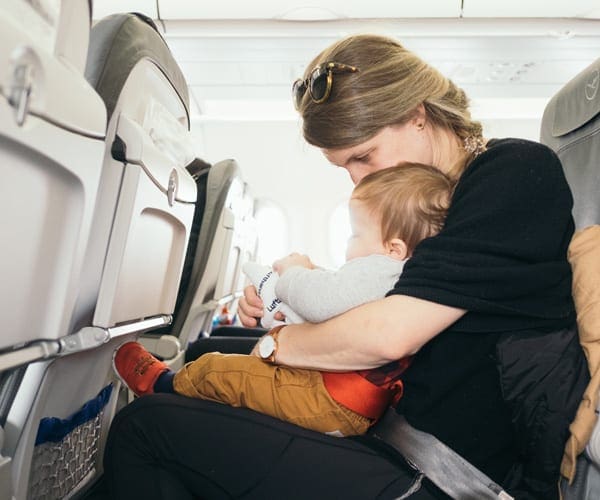 Families Who Love To Travel contributor Meghan Oaks provides her 10 best tips for your...