Easter is a time for family, and what better way to spend it than by visiting one of the many beautiful and historical places the United States has to offer? From the East Coast, where families can watch the parade in NYC, to the West Coast, home to the beautiful Big Sur, there are plenty of options for families looking to make the most of their Easter break. But why exactly should you spend Easter break in the United States with your family? In this list, we cover why the United States is fantastic for an Easter break getaway with kids, including some great ideas for places to visit with your family. From family-friendly activities to unique cultural experiences and nature trails, we've got you covered with these Best Places To Visit In The United States During Easter Break With Your Family!
Best Places to Enjoy Easter Parades & Other Fesitivies in the United States with Kids
Looking for a fun and festive way to celebrate Easter with your family? Then be sure to check out one of these great Easter parades happening in cities across the United States! From New York City to Charleston, no matter where you are in the country, there's sure to be an Easter parade or event happening near you. Keep reading to learn more about United States destinations to celebrate Easter as a family!
Learn more about Easter Around The World with this fun article!
New York City
New York City is another excellent option for an Easter break trip with your kids. From visiting Times Square and Central Park to taking a ride on the Staten Island Ferry or attending a Broadway show, there's so much to see and do! Of course, there's no better way to celebrate Easter than in the Big Apple – even though temperatures are a bit chilly (around 50 degrees), families will love watching the city come alive with extraordinary enthusiasm.
Easter in New York City with Kids
Kids can marvel at all the funky hats and the spectacle of Mardi Gras-style costumes at the annual Easter Parade and Bonnet Festival, a historic tradition dating back to the 19th century. It features everything from traditional marching bands and floats to whimsical entries like giant bunny rabbits. It takes place on Easter Sunday along 5th Avenue from 49th Street to 57th Street, but you'll get the best views from St. Patrick's Cathedral.
Other Easter celebrations include egg hunts around the city, Easter boat cruises, and Sunday brunch. Plus, Easter is a great time to visit iconic attractions like The Empire State Building. Of course, a visit to New York City wouldn't be complete without seeing Lady Liberty herself. You can take a ferry to see the statue up close and personal. Then, visit Ellis Island to learn more about American history.
Don't forget about shopping on 5th Avenue or in SoHo, enjoying the beginning of spring in Battery Park or Central Park, or visiting The Museum of Modern Art. With over 150,000 works of art on display, you're sure to find something that catches your eye!
RELATED: 14 Best New York City Outdoor Activities For Kids
Where to Stay in New York City with Kids
Need somewhere to stay in New York City with kids? In Lower Manhattan, we recommend the Millennium Downtown New York Hotel in the Financial District or the trendy Greenwich Hotel in Tribeca. In Midtown Manhattan, try the Loews Regency New York or Omni Berkshire Place, which also has a Kids' Club. For a true luxury experience, visit the nearby St. Regis New York. Be sure to check out other NYC hotels with pools and spacious suites. NYC also has lots of affordable Airbnbs and Vrbos in and around the outer boroughs.
New Orleans, Louisiana
No place in the United States celebrates Easter break quite like New Orleans, a perfect destination for your family! Overflowing with culture, history, and sunshine (temperatures reach around 70-80 degrees in late March or early April), this family-friendly city is perfect for a family getaway. Since this very Catholic city also hosts a huge Easter celebration coinciding with spring break, many things exist to do and see. Kids will love seeing people in vibrant outfits dancing in the streets to celebrate the spirit of revival!
Easter in New Orleans with Kids
One of the best things to do during Easter break in New Orleans is to tour the historic French Quarter. This is one of the city's most iconic areas, which you can explore while walking around and admiring the architecture, visiting the shops, or taking a carriage ride. Stop by Jackson Square and see the famous St. Louis Cathedral! On Easter Day, the French Quarter is also home to three parades. One takes place starting in the early morning, another in the afternoon, and the last at night. Kids can even go egg-hunting in City Park!
Easter is also a popular day to enjoy brunch with your family at restaurants throughout the city, from a casual meal at Court of Two Sisters to a tasting menu at The Ritz Carlton, New Orleans, or a Jazz brunch at Antoine's Restaurant.
Looking for more things to do in New Orleans during Easter with kids? Take a bayou tour or riverboat cruise to explore from a different perspective, see the animals at the Audubon Zoo, or taste the famous beignets from Cafe du Monde. Don't forget about Mardi Gras World. Families can tour the facilities to see how Mardi Gras floats are made and how the famous parade comes together!
Plan your New Orleans vacation with the help of this article on the 19 Exciting Things To Do In New Orleans With Kids!
Where to Stay in New Orleans with Kids
If you're wondering where to stay in New Orleans with kids, families love The Ritz-Carlton, New Orleans for its central location in the French Quarter and luxury hotel amenities. Then, Loews New Orleans Hotel is another option near the French Quarter. Within walking distance of Jackson Square, Grenoble House offers vacation rentals in a historic building. If you're looking for a pool, try Omni Royal Orleans. We also love Royal Sonesta Hotel New Orleans, Bourbon Orleans Hotel, and The Roosevelt New Orleans, A Waldorf Astoria Hotel. For more information, read our article about family-friendly hotels in New Orleans. Families looking for additional room to spread out (with kitchen or outdoor space possibilities) can try Vrbo and Airbnb too.
Chicago, Illinois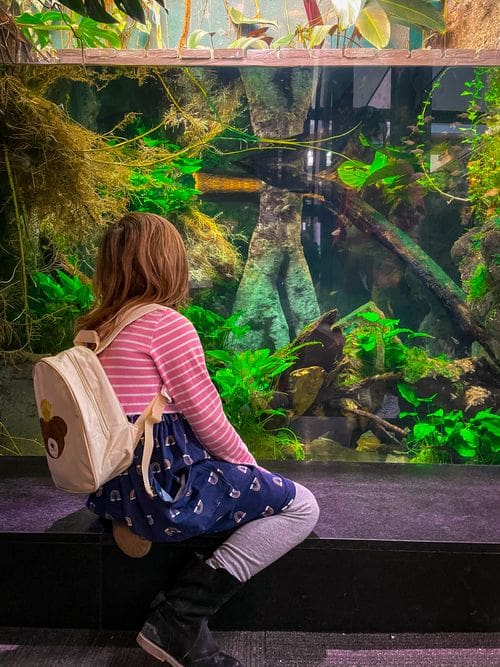 Enjoy a fun and festive Easter weekend with your family in Chicago! The Windy City comes alive during Easter time with special events, activities, and attractions for the whole family to enjoy. It's also an excellent time to see the city begin to warm up for the spring, with temperatures approaching 50-55 degrees.
Easter in Chicago with Kids
Chicago is filled with Easter-themed fun, especially at the Lincoln Park Zoo. Home to the annual Easter Eggstravaganza event. Kids can search for hidden eggs throughout the zoo and then trade them in for prizes. Kids can also visit the Easter Bunny at Navy Pier to get their photos taken and play Easter-themed activities and games. Don't forget to catch a ride on the iconic Centennial Wheel!
Brunch is a popular option on Easter Sunday, and many restaurants offer prix fixe menus or buffets. Some of the best places to eat brunch in Chicago include The Signature Room at the 95th, The Florentine, and Café des Architectes. During March, get tickets to the Chicago Flower & Garden Show. Families can explore over 50 gardens and 200 vendors with live music, food trucks, and kid-friendly activities!
After celebrating, spend an afternoon at one of Chicago's many museums, from the Museum of Science and Industry to Field Museum, The Art Institute of Chicago, or the Chicago Children's Museum. Or, take a leisurely stroll down Michigan Avenue and window shop at all of the high-end stores. Families can also visit Millennium Park or stop for deep-dish pizza at Lou Malnati's!
Read these Fun Things To Do In Chicago With Kids!
Where to Stay in Chicago with Kids
Families who want to stay in the heart of downtown Chicago will love the Palmer House, A Hilton Hotel, The Ritz-Carlton, Chicago, and the Park Hyatt Chicago. Each has unique accommodations and extra perks for families like a pool, spacious rooms, or rooms with kitchenettes. If you want to stay by the Navy Pier, check out The Residence Inn by Marriott Chicago Downtown / River North or Loews Chicago Hotel. Families also love The Langham, Chicago, and other kid-friendly hotels in Chicago. Or book an Airbnb or Vrbo to spread out!
Charleston, South Carolina
If you're looking for a fun and festive place to visit during Easter break with your family, Charleston, South Carolina, is the perfect spot! This charming port city comes alive during this time of year with egg hunts, celebrations, and all sorts of other holiday-themed activities. Plus, it's the perfect time to enjoy the balmy weather of around 70-75 degrees!
Easter in Charleston with Kids
Instead of a typical Easter parade, Charleston hosts an "Easter Promenade" to reflect the city's rich traditions. Visit downtown Charleston to watch elegant "hat ladies" stroll down Meeting Street in their finest attire and wave hello to your little ones! Families can also go on a guided tour of Charleston's historic district for a memorable Easter weekend. Many tour companies offer special Easter-themed tours focusing on the city's religious history and architecture. If you'd rather explore on your own, wind through the cobblestone streets to appreciate the lavish southern homes by foot or explore by horse-drawn carriage.
Easter Sunday brunch is also a must-do while in Charleston. Many of the city's restaurants offer special menus for the holiday, including Magnolias, 82 Queen, and the on-site restaurant at Hotel Bennett. Be sure to make reservations in advance!
Visit Patriots Point or The Charleston Tea Garden to learn more about Charleston's history. The plantation offers tours and tastings daily. End your day with ice cream from Kilwins, a local favorite (offering pecan pralines, too!). Indeed, this is one of the best places to visit in the U.S. during Easter Break with kids!
Related: 18 Fun Things to Do in Charleston With Kids!
Where to Stay in Charleston with Kids
If you want family-friendly accommodations in Charleston, look no further! We recommend Charleston Place, a Belmond Hotel, located in historic Charleston. It has a saltwater pool for kids, a rooftop deck, and a spa for parents. Adjacent to the Charleston marina, The Residence Inn Charleston Riverview is another convenient option if you want to stay centrally located. For a more historic, cozy feel, try the French Quarter Inn. There's also Wild Dunes Resort – Sweetgrass Inn and Boardwalk Inn, The Restoration, and The Mills House Charleston. For more hotels in Charleston, check out our article on the best hotels in Charleston for families. Or, get a bigger place by searching Airbnb and Vrbo.
Washington, D.C.
Visiting Washington, D.C., with kids is one of many fantastic Easter vacation ideas in the United States! Our nation's capital is filled with kid-friendly activities and attractions perfect for celebrating the holiday. Plus, the weather is usually sunny, with temperatures around 60 degrees!
Easter in Washington, D.C., with Kids
​​There's something for everyone in D.C. during Easter break, from egg hunts and bunny sightings to visits with the Easter Bunny himself. One well-known but very coveted Easter tradition is rolling Easter eggs on the White House lawn. A special lottery opens up every year and offers a few families a chance to experience this extraordinary Easter event. There are also many Easter egg hunts held throughout D.C., each with unique twists, like the one at the Smithsonian National Zoo or Forest Hills Playground. If you happen to be visiting D.C. during the annual Cherry Blossom Festival, families can also take in postcard-worthy views of the cherry blossoms at the Tidal Basin, located within West Potomac Park.
Families can also enjoy Easter brunch. There are several great places to choose from, including 1789 Restaurant, America Eats Tavern, Anthem, and Belga Café.
There are plenty of other kid-friendly activities to keep them busy too, including exploring the Smithsonian museums, like the National Museum of American History, the National Children's Museum, the National Postal Museum, or the National Air and Space Museum. Of course, families can tour iconic attractions like The White House and see the Lincoln Memorial, the Vietnam Veterans Memorial, and the Washington Monument.
Where to Stay in DC with Kids
Wondering about the best hotels in DC for families? Kids will love the indoor pool at The Watergate Hotel. Meanwhile, The Ritz-Carlton Washington DC offers a special welcome package for little ones, plus fun activities like a scavenger hunt. Families can also stay near famous attractions like The White House or the U.S. Capitol Building by booking a stay at the Hyatt Place Washington DC. Or, venture to DuPont Circle and stay at The Darcy. For more hotel suggestions, check out our list of kid-friendly hotels in DC. Or, if you want a home and apartment rental, check out our Airbnb, Vrbo, and our recommendations for the best neighborhoods to stay in DC.
Arizona
When it comes to Easter break, many families head south to warmer climates. But if you're looking for a different Easter vacation, why not try Arizona? With its stunning desert landscapes and rich Native American heritage, Arizona is a unique and interesting place to visit during Easter break. Plus, it's the perfect time to visit before the weather becomes too warm since it's usually a comfortable 80 degrees.
Easter in Arizona with Kids
Outdoor enthusiasts will love Sedona, famous for its relaxed ambiance and stunning red rock scenery. Take advantage of the beautiful weather by hiking Devil's Bridge, Cathedral Rock, or the Soldier Pass Trail. Animal lovers can't miss seeing wildlife at nearby Bearizona Wildlife Park or Out Of Africa Wildlife Park. Other activities include horseback riding, riding the Verde Canyon Railroad, or taking a Small-Group Vortex Jeep Tour (ages 2+, bring your own car seat required).
Families also love Phoenix, home to many hiking and biking trails, plus the Phoenix Zoo. If you're interested in history and culture, visit the Navajo Nation Museum and the Hopi Cultural Center. One of the most iconic natural wonders in the United States, the Grand Canyon is a must-see for any family visiting Arizona. Take a scenic hike, raft down the Colorado River, or enjoy the views from one of the many lookout points!
To find family-friendly activities and hotels in Sedona, read The Best Things To Do In Sedona With Kids and The 7 Best Hotels for Exploring Sedona with Kids!
Where to Stay in Arizona with Kids
For somewhere to stay in Arizona with kids, check out Sedona. Families love the Enchantment Resort, a luxury hotel located in the heart of Boynton Canyon. In addition to an outside pool, a kids' camp, and organized weekly activities for families, it provides an incredible view of Sedona's stunning red rocks. Another popular option for families is L'Auberge de Sedona. Tucked in the red rock canyons, this luxury hotel offers a choice of rooms at its lodge or even more spacious cottages. We also recommend Adobe Grand Villas, Amara Resort and Spa, and Junipine Resort, among other hotels in Sedona for families.
New Mexico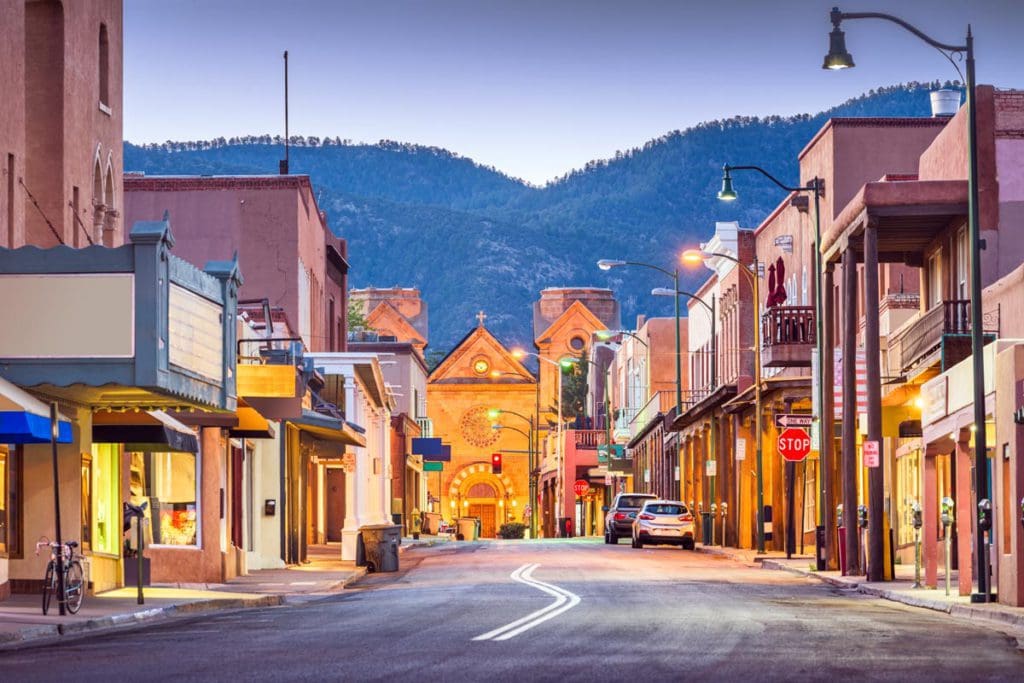 New Mexico is a great place to spend Easter in the USA with your family! From Santa Fe to Albuquerque and beyond, this beautiful southwestern state is filled with colorful traditions and fun activities that your kids will love. Plus, the scenery is simply breathtaking and easy to explore, given the mild temperatures of around 60 degrees!
Easter in New Mexico with Kids
​​Many churches in New Mexico offer special masses leading up to Easter Sunday, called Easter Vigils. A nighttime procession often follows these mass services called an Easter Parade, in which parishioners carry torches or candles through the streets. Another popular activity for kids on Easter is hunting for eggs. New Mexico has plenty of egg hunts happening throughout the state, especially in major cities like Santa Fe. While you're in town, you can check out the charming Pueblo-style architecture and artisan shops as you stroll down Canyon Road. Albuquerque is also home to the Albuquerque Zoo's annual Easter Egg Hunt. For a more low-key experience, families can also explore one of the many ghost towns dotting the state, such as Cimarron or Madrid.
In the mood for an outdoor adventure in New Mexico this Easter? Visit one of the many national parks, such as Carlsbad Caverns National Park or Chaco Culture National Historical Park. Or, if you're feeling adventurous, take a scenic road trip through the stunningly beautiful southwest landscape. The Enchanted Circle Scenic Byway from Taos provides impressive views! No wonder this is one of the best places to visit in the US during Easter Break with kids.
Houston, Texas
Easter is a great time to visit Houston with kids! There are plenty of Easter egg hunts and activities around the city, and the weather is usually beautiful this time of year – around 70 or 75 degrees. The city is full of general kid-friendly activities, from exploring the Space Center Houston to visiting the Children's Museum of Houston. And, of course, no trip to Houston would be complete without sampling some of the delicious Tex-Mex cuisines the city is known for!
Easter in Houston with Kids
For Easter-specific activities, Houston has several Bunny Hop events taking place throughout the city, as well as Easter egg hunts or bunny hunts at one of the city's many parks, like MacGregor Park. Families can also visit one of Houston's many parks for an Easter picnic. Memorial Park, Hermann Park, Discovery Green, and Market Square Park are all great options. Kids can even meet the Easter Bunny at Memorial City Hall!
There are several other fun activities to keep kids entertained, including the Museum of Natural Science and the Houston Zoo. Both places often have special events and activities during the Easter break too. Or, spend a day at one of Houston's many family-friendly attractions like Minute Maid Park. Families can also check out the Downtown Aquarium or head outside of the city to the Kemah Boardwalk.
Other Destinations in Texas to Visit for Easter Break with Kids
Beyond Houston, Easter Break is also a perfect time to explore other destinations in Texas with your family. From the mountains of Big Bend National Park to the beaches of Corpus Christi, there's something for everyone in this vast southern state. Depending on where you visit, the weather is usually in the 70s or 80s, making it perfect for escaping the cold up north!
Home to San Antonio Zoo and SeaWorld San Antonio, there's plenty to see and do with kids in San Antonio. Be sure to take a river cruise on The River Walk and visit The Alamo for a history lesson. And don't forget about Six Flags Fiesta Texas – it's one of the best amusement parks in the country! The city also hosts several Easter events, including an Easter parade along the river and an egg hunt in Hemisfair Park.
Located in southwest Texas, Big Bend National Park is another wonderful place to explore nature with your family. With over 800 miles of trails, you can find the perfect hike for your family's ability level. Don't forget to take a scenic drive through the park and stop at some of the viewpoints along the way!
If you'd rather relax on the beach, Corpus Christi is another one of the best places to visit in the United States during Easter break with your family. With over 30 miles of beaches, there's plenty of room to spread out and enjoy the sun and sand. Don't miss out on Corpus Christi's famous seafood – be sure to try some local restaurants during your visit!
Pittsburgh, Pennsylvania
Consider Pittsburgh for a fun and unique Easter vacation with kids this year! Though it may seem like an unlikely destination to visit in March or April, this vibrant city in Pennsylvania is full of kid-friendly activities that the whole family will enjoy. Plus, the weather isn't too cold to explore since it's usually around 50 or 60 degrees.
Easter in Pittsburgh with Kids
Pittsburgh and the nearby area are home to countless great Easter-themed attractions, including the world-famous South Fayette Bunny Hop Trail. This drive-thru event takes families through Fairview Park and features gifts for children to take home, plus a chance to meet the Easter Bunny and the Mad Hatter! Other can't-miss activities during your visit include attending an Easter egg hunt at one of the city's many parks and taking an Easter boat cruise.
Then, enjoy a special Easter brunch at one of Pittsburgh's many restaurants. Some spots include Muddy Waters Oyster Bar, Kaya, and Acrisure Stadium, which concludes with an egg hunt.
For other fun activities, the whole family can enjoy visiting the National Aviary to meet more than 500 bird species from around the world, exploring the Carnegie Science Center, or visiting the Phipps Conservatory and Botanical Gardens. This beautiful botanical garden is perfect for soaking up the weather outside. Don't forget to get some candy from one of Pittsburgh's many candy shops! Certainly, this is one of the best places to visit in the U.S. during Easter Break for families!
Where to Stay in Pittsburgh with Kids
As one of the best places to visit in the US during Easter Break with kids, Pittsburgh has plenty of places to stay as a family! Set in a historic building downtown, families love Kimpton Hotel Monaco Pittsburgh. It features spacious rooms, on-site dining, kickboard scooters, and bikes to rent. Drury Plaza Hotel Pittsburgh Downtown is another good option, located inside the renovated, historic Federal Reserve Bank building. There's breakfast and snacks for kids, plus an indoor pool.
Best Warm Weather Easter Getaways in the United States with Kids
Easter is a time for family, and what better way to spend it than on a warm getaway? If you're looking for the best Easter getaway in the United States with kids, look no further than these incredible destinations. From Florida to the Island of Hawaiʻi and California, keep reading for more Easter vacation ideas for your family!
Island of Hawaiʻi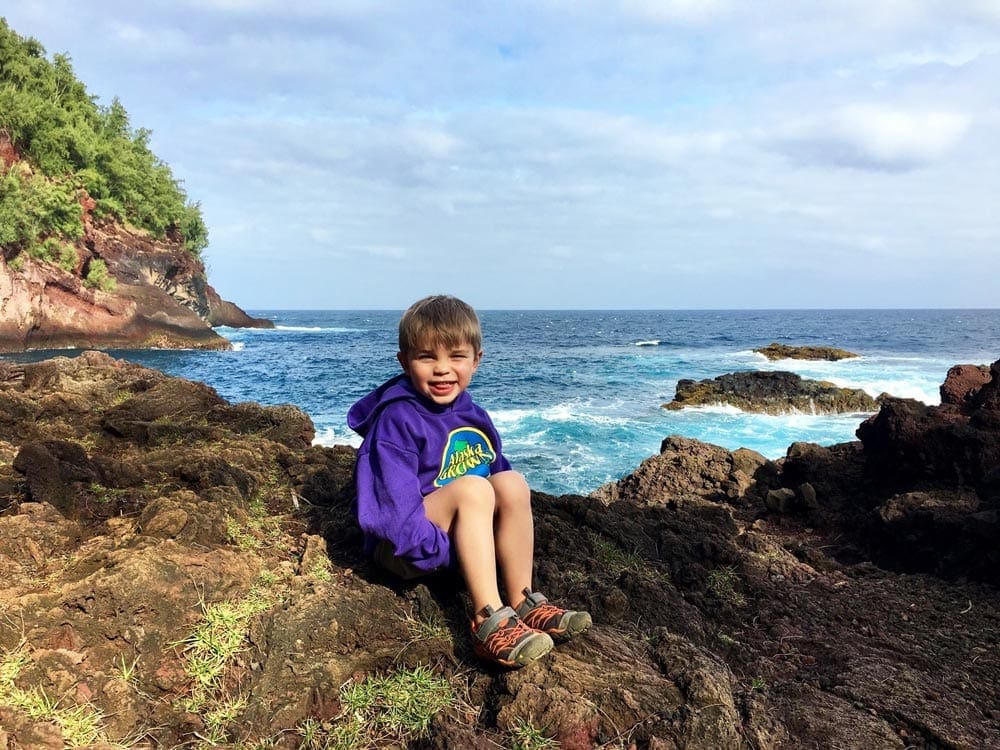 The Island of Hawaiʻi is undoubtedly the perfect destination for an Easter getaway! With warm, tropical temperatures year-round, the beautiful islands offer something for everyone, from stunning beaches and lush rainforests to active volcanoes and historic sites. Easter-specific activities range from local sunrise services to egg hunts on the beach, where kids can scour for hidden treasures. Suppose you'd rather avoid the sand; you can head to one of Hawaiʻi Island's many other attractions.
The capital city of Honolulu on Oʻahu is a great place to start your adventure. There's plenty to see and do, from visiting Diamond Head Crater (note: there is a required advance reservation here) and Waikīkī Beach to exploring Pearl Harbor and the USS Arizona Memorial. Oʻahu is also home to some of the most beautiful hiking trails in the world, like the Mānoa Falls Trail or these other options.
Or, head to Maui to savor more laid-back island life. Drive the famous Road to Hāna, take a helicopter tour, or enjoy a traditional luau dinner! Maui is also home to some fantastic hikes, including the idyllic Pīpīwai Trail & Waimoku Falls. Of course, families visiting Hawaiʻi Island should see one of its five active volcanoes. Consider exploring Haleakalā National Park on Maui. Or, Volcanoes National Park on the Island of Hawaiʻi, located on the ocean at Kīlauea.
Where to Stay on Hawaiʻi Island with Kids
The Island of Hawaiʻi is home to some of the most stunning resorts in the world — and a lot of them are perfect for kids! If you're staying on Big Island, check out Hilton Grand Vacations Club Kings' Land Waikoloa, Hilton Waikoloa Village, or Mauna Kea Beach Hotel, Autograph Collection. If you're planning on visiting Oʻahu, we suggest Aulani, A Disney Resort & Spa, Hilton Hawaiian Village Waikiki Beach Resort, and Turtle Bay Resort.
In Maui, families can stay near Ka'anapali Beach at the Hyatt Residence Club Maui, Ka'anapali Beach, and The Westin Maui Resort & Spa. Wailea, on South Maui, is home to Grand Wailea Maui, A Waldorf Astoria Resort, the Fairmont Kea Lani Maui, and Four Seasons Resort Maui at Wailea. Kīhei, between Kaʻanapali and Wailea, is where most rental condos are located for those who would rather have space over amenities. Be sure to also check out these awesome hotels in Hawaiʻi Island!
Florida
If you're looking for a warm place to visit in the United States during Easter break with your family, look no further than Florida! This sunny state is home to some of the most popular tourist destinations in the country, including Orlando, Key West, and Daytona Beach. And with its warm weather of around 80 degrees and abundance of outdoor activities, it's the perfect place to enjoy some quality time with your little ones.
Florida's theme parks are sure to deliver for families who want some fun and excitement. Head to Orlando to experience the famous Walt Disney World during Easter. There's everything from parades to egg hunts; just prepare for the crowds!
Of course, Florida is also renowned for its beaches, with their soft sand and crystal clear waters. Amelia Island is a wonderful choice whether you want to relax or participate in some water sports. Visit the fun Fernandina Beach, which features shallow water plus a pirate-themed playground nearby. Kids will also love seeing wildlife like bobcats, alligators, and more at Egan Creek's Greenway!
Key West is another fantastic place to enjoy the Florida weather during Easter Break. Try water sports like jet skiing, kayaking, snorkeling, and more at Dry Tortugas National Park or Fort Zachary Taylor State Beach Park.
Where to Stay in Florida with Kids
Families have so many choices when it comes to accommodations in Florida. If you want to stay near Disney, you can choose from Disney Deluxe Resorts for families like Disney's Animal Kingdom Lodge or Disney's Beach Club Resort. There are also more moderate options, like Disney's Coronado Springs Resort. Families will also find plenty of hotels with a water park or lazy river on the Gulf Coast! We suggest The Ritz Carlton, Naples, Tradewinds Island Grand Resort, and Pink Shell Beach Resort & Marina. As one of the best places to visit in the US during Easter Break with kids, Key West also has some fantastic hotels, like the Key West Marriott Beachside.
Big Sur, California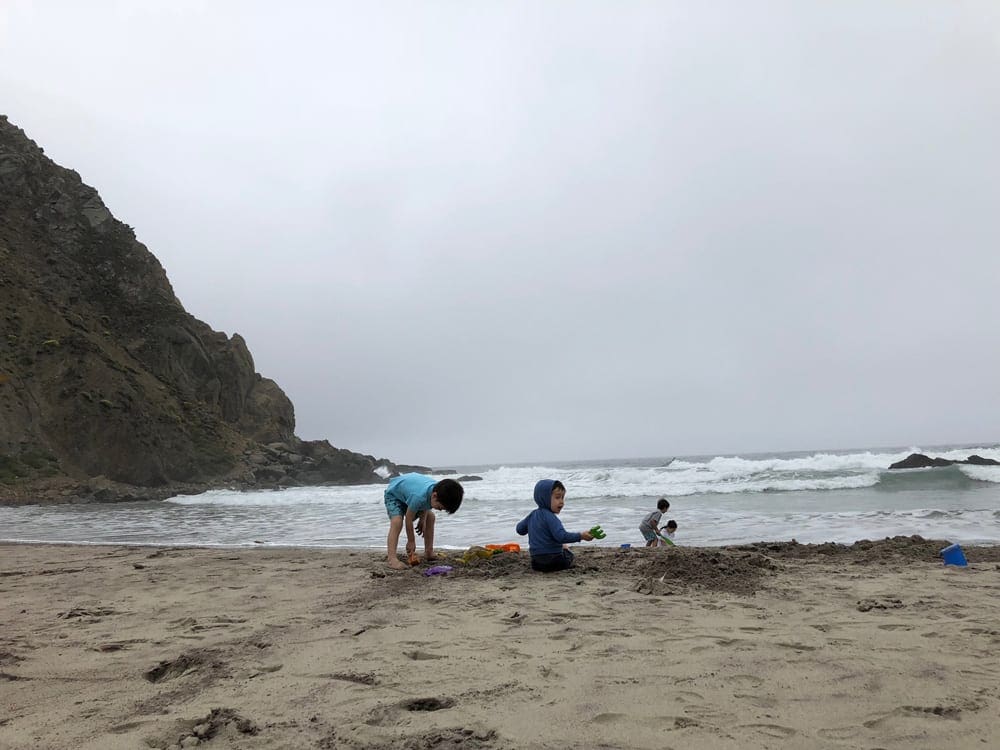 ​​Most families visit Big Sur during the summer months when the weather is warm and the days are long. However, Easter break is a great time to visit this beautiful part of the country with your family. The crowds are smaller, the prices are lower, and the scenery is just as stunning! With temperatures of around 70-80 degrees, this California coastline is dotted with charming towns, farm-to-table restaurants, and plenty of activities to keep everyone entertained.
One of the best ways to experience Big Sur is to drive down Highway 1, aka the Big Sur Coast Highway. Offering incredible views of the ocean and rocky cliffs, there are plenty of pull-offs to take in the scenery or have a picnic lunch. Hiking is another great activity to do with kids in Big Sur. There are numerous trails leading to waterfalls and other natural attractions, like McWay Falls and Pfeiffer Falls. Both are easily accessible from the main highway and offer beautiful views. Families can also take a whale-watching tour off the coast of Monterey. After a day spent exploring the great outdoors, treat yourself to some retail therapy in Carmel-by-the-Sea. This charming town is filled with boutique shops and cafes, making it the perfect place to spend an evening!
Of course, no trip to Big Sur would be complete without a visit to the iconic Bixby Bridge. This suspension bridge spans over 700 feet and offers sweeping views of the Pacific Ocean. Be sure to snap some photos here before continuing on your journey! Indeed, this is one of the best places to visit in the U.S. during Easter Break with kids!
Happy Easter Travels with Kids!
We hope you liked this list of the Best Places To Visit In The United States During Easter Break With Your Family! From sunny Florida to vibrant celebrations in Chicago, there's so much variety to choose from across the country. Enjoy these United States Easter destinations with your family!
*Due to the COVID-19 pandemic, some of the attractions, accommodations, or things to do on this list may be closed. Please ensure availability before making your decision.
*This post may contain affiliate links that may earn us a small commission at no additional cost to you. Affiliate links in no way inform the hotels, sights, products, or other recommendations included in our articles. All opinions and recommendations are compiled from submissions submitted by the generous members of our Families Who Love To Travel community.
READ MORE: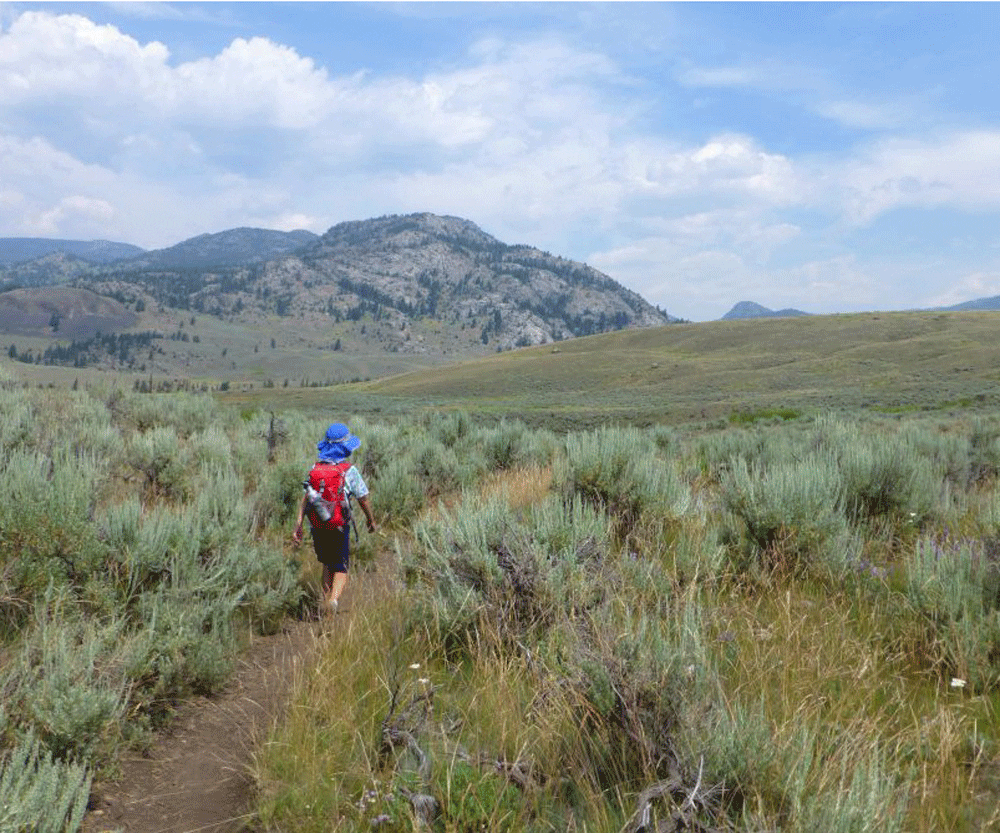 Everyone knows that Yellowstone National Park makes for a classic family vacation. Strolling the boardwalks...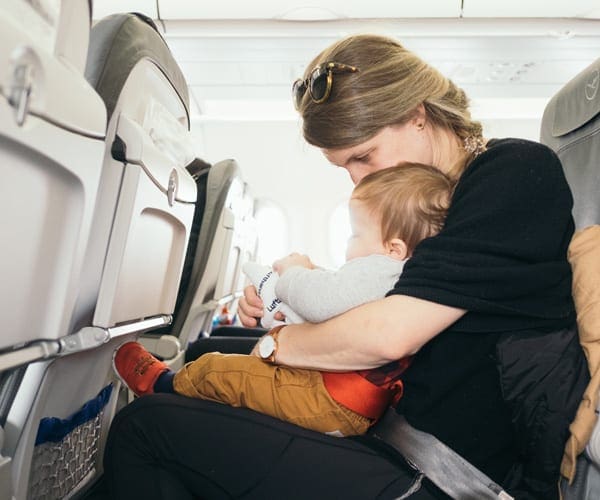 Families Who Love To Travel contributor Meghan Oaks provides her 10 best tips for your...