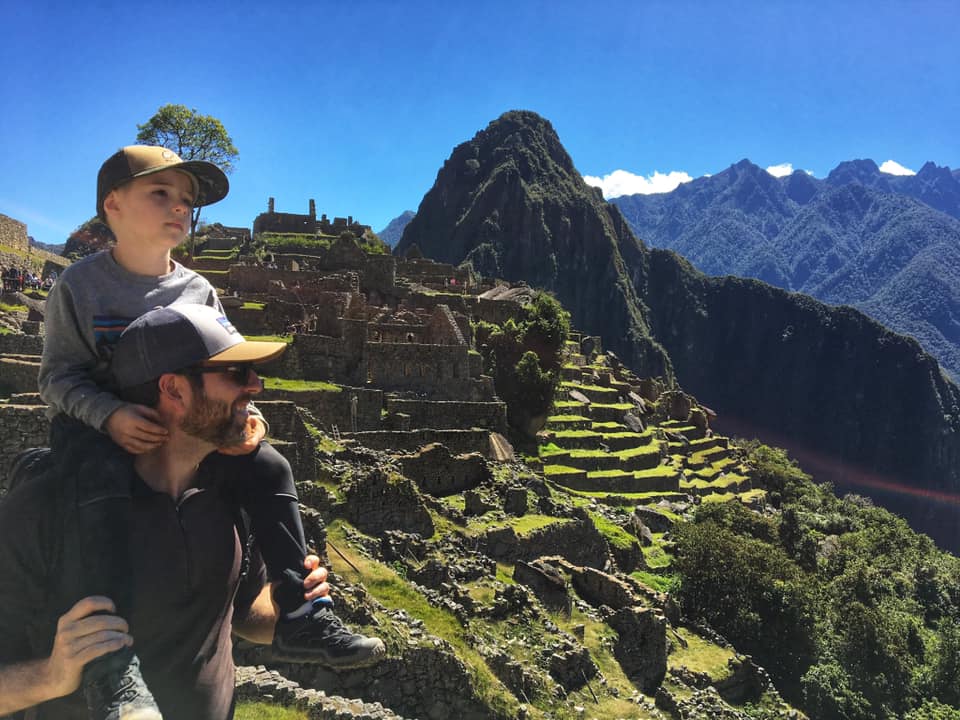 Vacation planning is one of the greatest delights of family travel! Some vacations are easy to put together last minute because they require little planning. Alternatively, many of the most memorable vacation destinations require months or even years of planning. Now, when you add in traveling with kids, vacation planning becomes even more complicated! With children, there are often essential elements to put into place well ahead of a family vacation. During this time when a lot of travel, especially international travel, isn't possible, dreaming and planning for our next big family trip can be a great option! To help you start planning, we've put together this list of the 6 Family Vacations to Plan a Year in Advance.
Disney World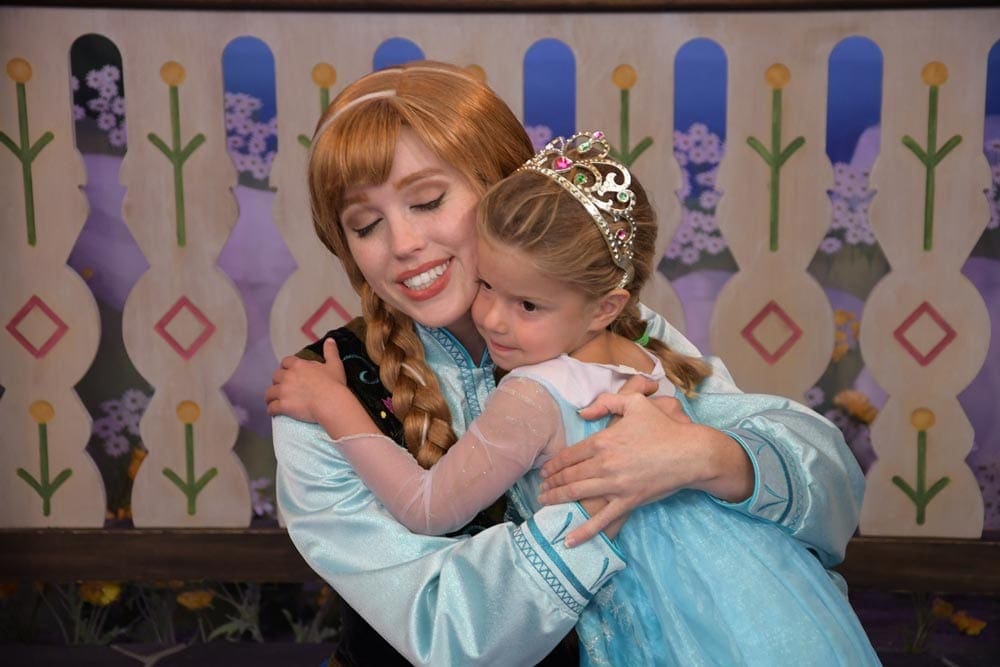 Disney is magical whenever you visit, but there are certain things you can plan on your trip that elevate the vacation for your family! We've put together a resource to help you decide the best time of year to visit Disney World as a family. Additionally, we've also gathered all of the best Disney planning resources for your vacation planning. If you start early enough, you'll have the time to familiarize yourself with the lodging, dining, and entertainment options available, as well as schedule them into your itinerary. With so many options for each park, Disney is definitely one of the vacations to plan a year in advance.
RELATED: Find the Best Time of Year to Visit Disney World with Kids
Why You Should Plan This Trip A Year In Advance
Once you decide when you want to go to Disney World, your next task is to look over all of the attractions and options for your trip. Disney World includes four theme parks, two water parks, and a sprawling shopping district. Take time to look over what to do in each of these areas and make a priority list. This will make you better informed about where to stay, as well. Because there are so many parks and activities, what you decide to focus on will be a factor in where you stay.
There are a variety of ticket options, including the Park Hopper Pass which allows you to visit more than one park per day. Plan how many days you will stay and secure your tickets accordingly. Exactly 180 days before you travel to Disney, make your dining and special event reservations. Several popular reservations fill quickly. Know what these are and be ready to book if you're hoping to include these in your vacation. Then, the next benchmark for your Disney vacation planning is to secure your Fast Passes for the rides you want to ensure a short wait for. Fast Passes are secured 60 days before arrival for guests staying onsite. Or, 30 days in advance if you're staying offsite. For this reason, many families choose to use a Disney Vacation Planner.
RELATED: Disney Planning Resources You Need to Check Out!
United States National Parks
In 2019, more than 300 million people visited the national parks in the United States! Not only are these beautiful parks popular to visit, but travelers love staying within the park. In addition, lodging inside a national park can make the experience more immersive and less complicated. However, if this is your travel plan, it is important to know that this is one of the vacations to plan a year in advance! Some of the most coveted lodging options begin booking 6 to 12 months in advance. If you have specific dates and locations you'd like to stay at and want to go to in the summer months, you'll want to book your reservations up to 13 months in advance for the most popular choices. 
RELATED: 10 Best National Parks in the United States for Families
Why You Should Plan This Trip A Year In Advance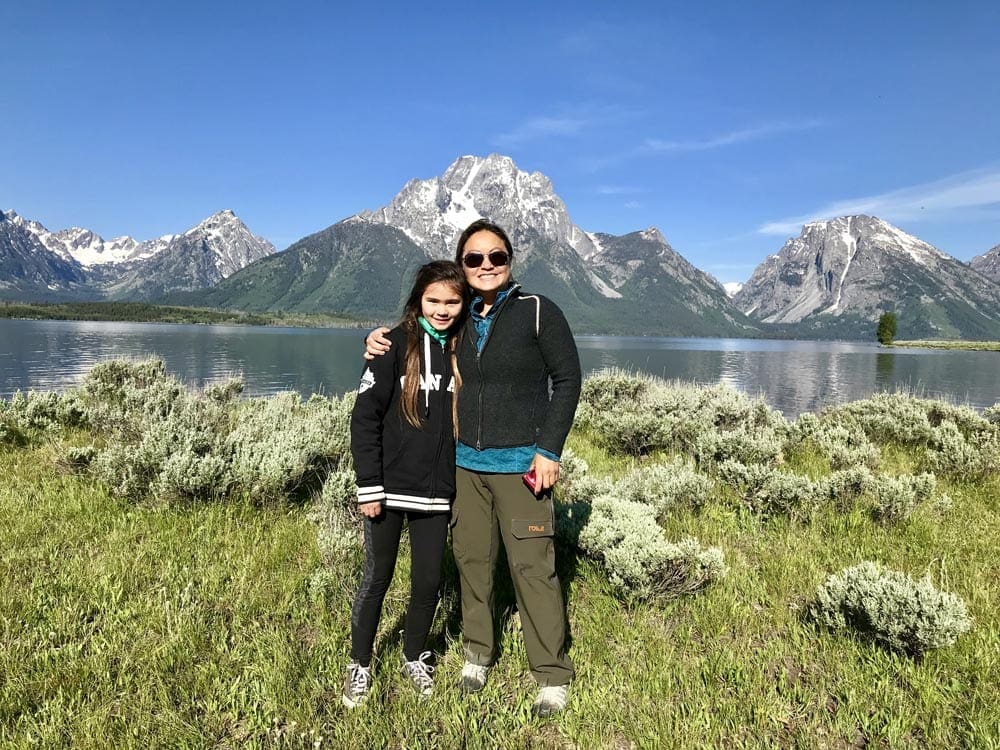 Some of the most coveted lodging options begin booking 6 to 12 months in advance. If you have specific dates and locations you'd like to stay at and want to go in the summer months, you'll want to book your reservations up to 13 months in advance for popular choices like Yellowstone or Acadia. In addition to making lodging reservations in advance, you'll want also to make advanced reservations for restaurants within the parks. Dining reservations at historic and well-known restaurants often require reservations which fill up quickly too, sometimes up to 6 months in advance. Additionally, it's a good idea to know what trails and sights you want to see within the parks. Many of them are large and spread out. Depending on your schedule, you could find yourself at the far end of the park with your dinner or lodging reservation in a different corner of the park!
Lodging and dining are not the only pieces of national park vacation planning to begin early. In fact, many trail permits and shuttle reservations have limited availability or require advanced registration. For example, if you plan to go to the Grand Canyon and want to go on the guided all-day South Rim mule tour, reservations begin filling 15 months in advance! Regardless of which park national park you explore, it's worth noting that many of them are vacations to plan a year in advance. Finally, there are a few National Park accommodations that are particularly tricky in planning. We've listed them here:
Popular National Park Lodges to Book Ahead
(Not an extensive list!)
RELATED: The Best Guide to Yellowstone National Park with Kids
Lapland
Way up north, past the Arctic Circle, lies Lapland, located in the northernmost part of Finland and Sweden. It is the place to go if you're looking for an unparalleled look at the Northern Lights! Plus, Lapland hosts a magical Santa Claus Village, dog sledding, and many other wintery adventures. Unfortunately, there are no direct international flights to Lapland, so you will need to first fly to either Stockholm or Helsinki. As such, you'll definitely want to do some prior planning before heading to this Finnish paradise.
Why You Should Plan This Trip A Year In Advance
There are exciting things to do year-round in Lapland, but the most popular time to visit is the winter months of December through February. This period alone begs for vacation planning, as temperatures average between -13℃ to 3℃. The Northern Light peak in December through March, which is also when the ice and snow hotels are open. With all of the snow on the ground, plan to take advantage of all things winter. Kids will love taking a dog sled or snowmobile under the cozy dark sky! As winter daylight hours are limited, planning ahead to maximize your time is paramount. Additionally, families love bringing their little ones here to see Santa in his hometown during the Christmas and New Year's season. All of the attractions with Santa are very popular, making Lapland one of the family vacations to plan a year in advance.
This winter wonderland is perfect for family travel! Those visiting Lapland in the wintertime should plan far enough in advance to secure a stay at the Arctic SnowHotel or in the Glass Igloos. These are both incredible experiences. How many people can say they slept under the Northern Lights in an igloo? If your itinerary doesn't allow you time to stay in one of these locations, you may still visit the Snow Hotel for a small fee. You'll be in awe at what can be built out of snow in such a short amount of time! Finally, as with many of these once-in-a-lifetime trips, the price tag will be higher than your average vacation. Knowing this in advance allows you to save and look for discounts. Yet another reason to begin the trip planning process to Lapland early!
Safari in East Africa
Taking a safari to see African animals is a major vacation planning endeavor. However, the experience you'll have with your family will be well worth the effort. Most of the countries where safaris take place require long flights to coordinate. A safari may be a once-in-a-lifetime adventure. Typically, an African safari requires multi-day travel just to arrive, making it the kind of vacation best experienced with more than a one-week stay. Along with coordinating your personal travel to and within the country, consider what you're hoping to see and do when you take your East African safari. 
RELATED: Exciting 6-Day Safari Itinerary In Tanzania For Families
Why You Should Plan This Trip A Year In Advance
Once you land, there are additional travel arrangements to coordinate. In addition, you may need documentation to enter the country beyond your passport (visas and vaccination records, for example). Along with this, you'll want to carefully consider all of your lodging options from roughing-it tents to luxury lodges. Finally, depending on what experience you're seeking, do your research, and get recommendations so your expectations align with reality! These are some of the many reasons that the Galapagos Islands are one of the Family Vacations to Plan a Year in Advance.
Plus, if you're looking to witness the annual Great Migration or hoping to spot the iconic Big 5, you will want to ensure you are in the right location at the right time. This will allow the best chances to spot animals. May through September in East Africa is the best time to see the most popular animals. Because these summer months are during the dry season, animals may be easier to locate in groups surrounding watering holes. You'll also have better views of the animals because the vegetation is not as thick. With that said, if you're hoping to catch the Great Migration in Masai Mara, Kenya, that may not occur until later in the summer, maybe as late as November. This is why you'll want to know your expectations for the safari and what you're hoping to see from the beginning of your vacation planning!
Machu Picchu
Families have been fascinated by Machu Picchu since their remains were uncovered in 1911. This remote area of Peru has also become a popular family-friendly destination, especially between July and October. Due to its popularity amongst travelers, tickets and local transportation must be booked well in advance. Additionally, these months are the most pleasant in terms of weather, but not in terms of crowds! November through March is the rainy season, with downpours and muddy trails. In February, the Inca Trail is closed for maintenance every year. This leaves the springtime months of April, May, and June as the best times to plan your travel to Machu Picchu. Also, be aware that the residents of Cusco province are permitted free entry to the ruins on Sundays. This is in addition to the regular number of allowed visitors.
Why You Should Plan This Trip A Year In Advance
Next, you need to consider which route to take. You can reach Machu Picchu in several ways. It is worth noting that some of them are more kid-friendly than others, however! Arriving on the famous Inca Trail is the most ancient (and often preferred way) of reaching the ruins. Since it is a multi-day trek of continuous hiking at high altitudes, you'll want to consider if this is a good choice for your family. The Inca Trail can be done in either a four-day or two-day trek. Permits are required to hike on this well-known trail and are limited to 500 people/day. These hikes require a guide to accompany your group and are usually sold out months in advance. 
Additionally, there are other easier treks to reach the ruins. For the most direct access to Machu Picchu, many visitors take a 20-minute bus ride up to the ruins. Another option is a 90-minute walk from the town of Aguas Calientes. However you arrive, you must purchase a ticket in advance on the official website. The tickets have specific entrance times and are guided for two to three hours. 6:00 a.m. is the most popular entry time and the one that sells out in advance the quickest!
For lodging options, the super luxurious and small Belmond Sanctuary Lodge is right next to Machu Picchu's entry gate and an enviable place to stay for the earliest morning access. Most visitors, however, find a variety of lodging options in Aguas Calientes. Finally, you will likely pass through Cusco on your way to Machu Picchu. It's also the closest airport to access the Sacred Valley and ruins. Don't rush through the city, known for its rich history and fun cultural things to do!
RELATED: Take a Virtual Vacation from Home to Peru!
Galapagos Islands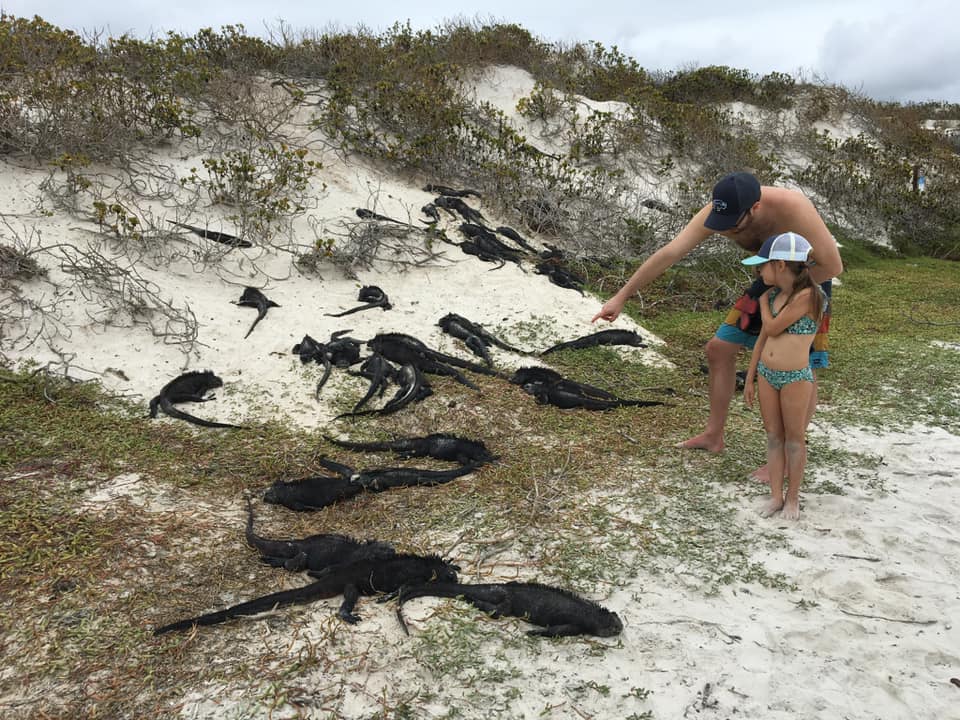 The Galapagos Islands, off of the coast of Ecuador, is an enchanting archipelago whose ecosystem will amaze everyone in your family! A variety of flora and fauna is the real attraction on the islands. The Galapagos is also famous for its incredibly diverse wildlife population! If there is a specific animal you are hoping to see, this is where planning ahead becomes essential. Some animals are only seen in certain months and visit specific islands. You'll want to make sure you coordinate your travel time and itinerary so you have the best chance to spot the desired animals. Certainly, this is one of the family vacations to plan a year in advance!
Why You Should Plan This Trip A Year In Advance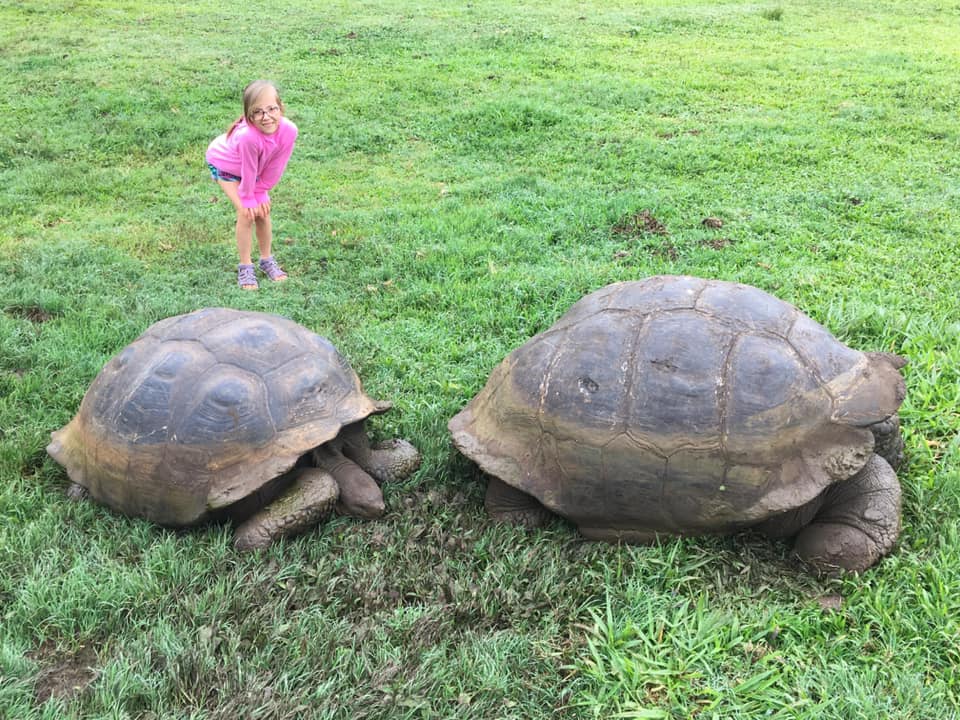 The peak season to visit the Galapagos Islands is mid-June through early September, when the land and water temperatures are a little cooler. There is not much fluctuation in temperature because the islands are located on the equator. However, during the summer months, the Humboldt Current cools temperatures a bit. The current also brings plankton-rich waters that attract fish and certain birds. Additionally, the holiday season of mid-December to mid-January is another peak season when it's essential to have reservations made well in advance.
Next, there are several options for lodging during your family trip to the Galapagos Islands. All of which require advanced planning. Firstly, there are three inhabited islands where you can choose to stay. If you opt to stay on one of the islands, your days will be filled with day trips to various islands within the National Park. Five islands can be accessed in one day. Or, you can stay in a land hotel, meaning these five islands would be the ones you can access. Additionally, since you will travel out and back by boat each day, a good portion of the day would be dedicated to travel. 
Then, another option to consider is staying aboard a ship. The ship would be your home base and travel throughout the night, allowing you to wake up in a new location each day. Although the boat would be more expensive upfront, the bottom line is that if time is a significant factor, you'll want to cruise around the islands. Boats in the Galapagos Islands can carry a maximum of 100 passengers. This makes the experience more personal and tailored, but also means the reservations fill quickly. Finally, diving reservations are particularly important to schedule ahead of time.
Bonus Idea for Advance Planning!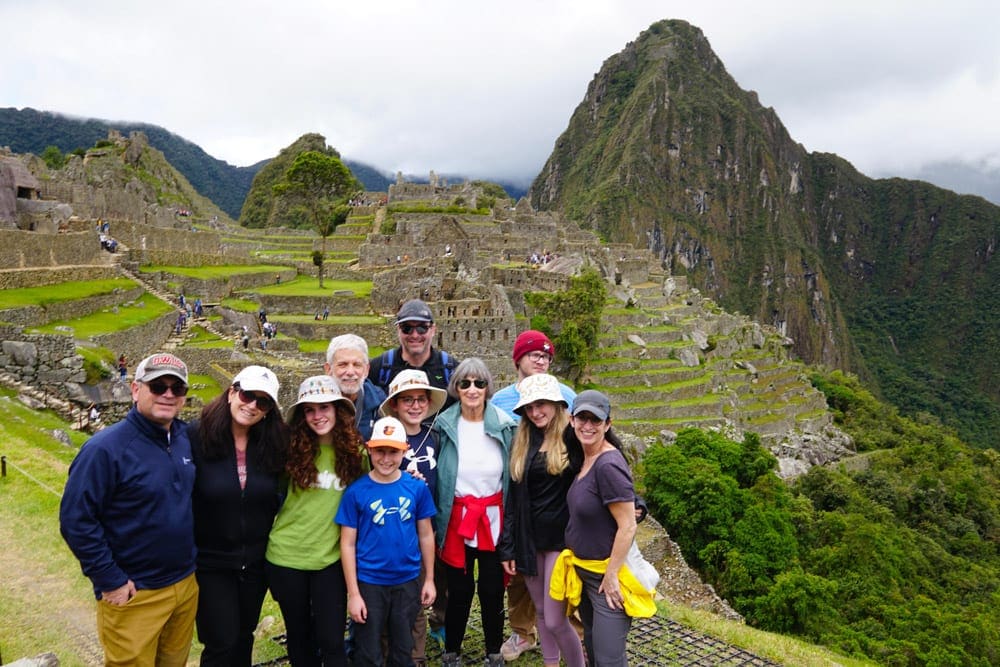 Our last recommendation for vacations to plan a year in advance isn't exactly a location. But, we do think it is one of the most special types of trips to plan! Multigenerational travel creates memories and connections with the special people in our lives. Bringing grandma, grandpa, aunts, uncles, and cousins along adds fun to the adventure but also brings additional details to consider. Because multigenerational travel generally involves more people, there will be more schedules to coordinate. Finding a time when everyone can escape from work, school, and other commitments might require a year to pull off. Along with agreeing on a time frame that will work for everyone, the destination will be key. Often this type of large group travel is more about the time spent together than the actual destination. Discuss expectations as a group and decide what aspects of planning are a priority.
As you plan, think about the demographics of your group. For example, are there babies in the group that will need quiet space for nap times? Will there be individuals in the group who need wheelchairs, accessible rooms, attractions that don't require stairs, or a lot of walking? All of these factors will be important to acknowledge as a group and to take into consideration as you plan. Finally, multigenerational travel is a type of vacation that requires a little more planning, but the benefits of the shared experiences will be held onto for a lifetime. In fact, we're such strong believers in multigenerational travel, we've written a whole article about all of its benefits!
RELATED: Why Kids Should Travel With Their Grandparents
Let the Vacation Planning Begin, Thanks to Our Community!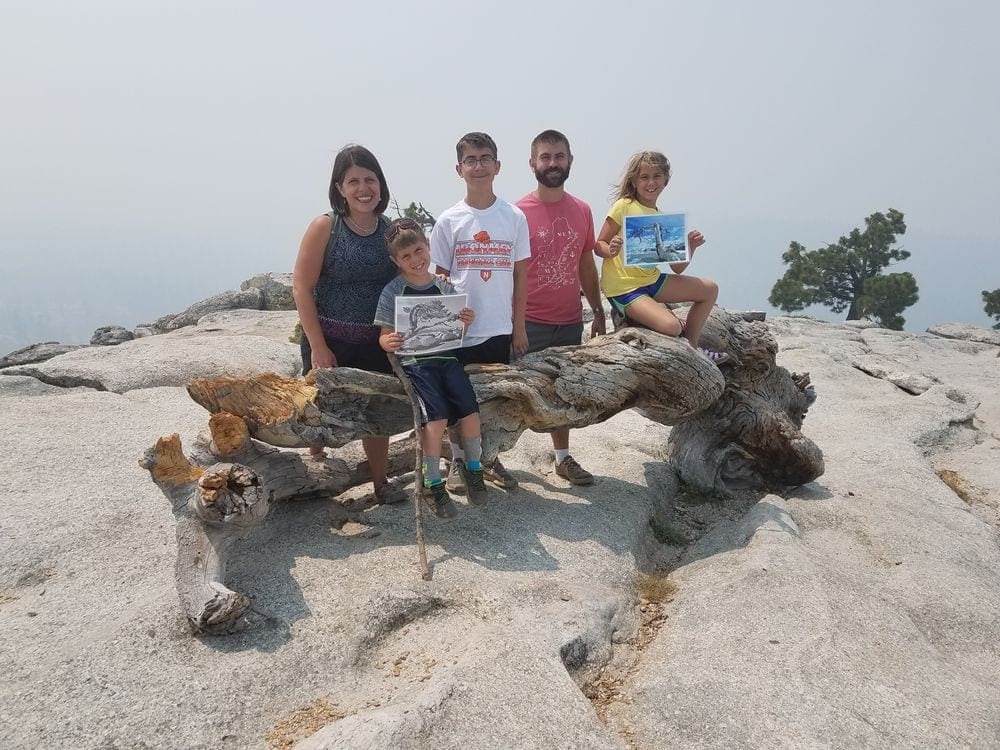 We hope this compilation of the 6 Family Vacations to Plan a Year in Advance excites and motivates you as you look for future travel opportunities. Even if future travel is uncertain, we all hope for a day when it's safe to visit interesting spots worldwide and make long-lasting memories with our families! A special thank you to our Families Who Love to Travel Facebook community for their input and recommendations for these exciting vacations to plan a year in advance. We hope you join our Facebook community, find us on Instagram (@families.love.travel), and pin our articles to your Pinterest boards to find all the details again in the future! 
*Due to the COVID-19 pandemic, some of the attractions, accommodations, or things to do on this list may be closed. Please ensure availability before making your decision. 
*This post may contain affiliate links that may earn us a small commission, at no additional cost to you. Affiliate links in no way inform the hotels, sights, products, or other recommendations included in our articles. All opinions and recommendations expressed here are compiled from submissions submitted by the generous members of our Families Who Love To Travel community.
READ MORE: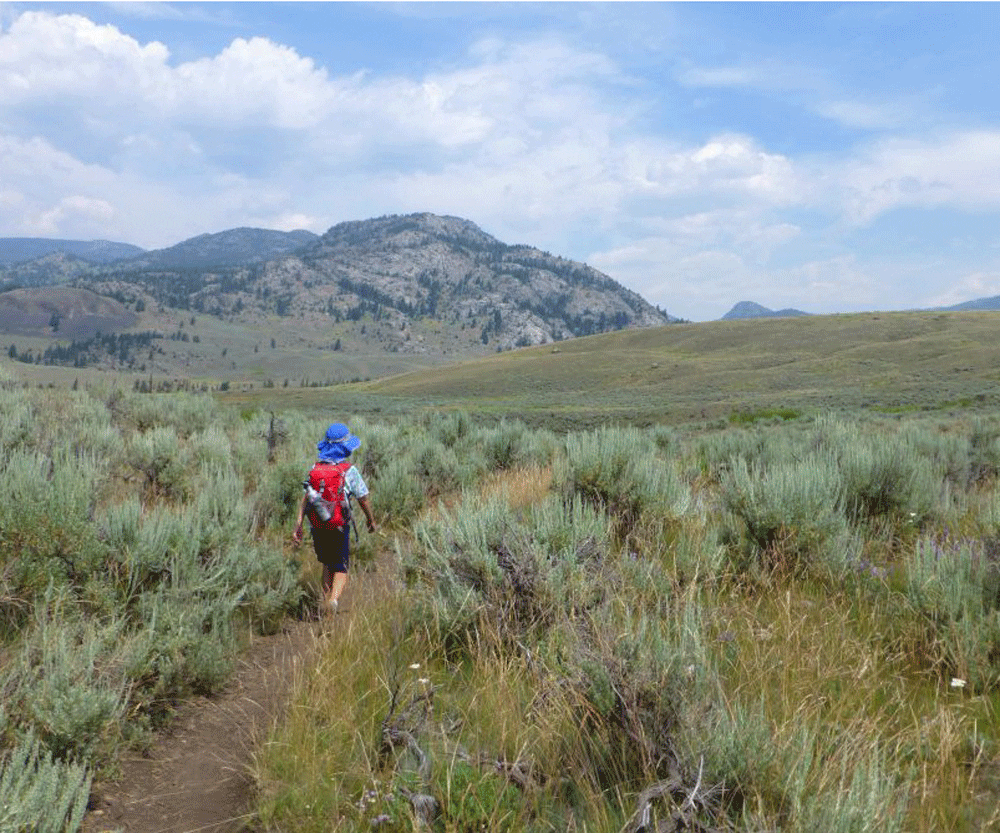 Everyone knows that Yellowstone National Park makes for a classic family vacation. Strolling the boardwalks...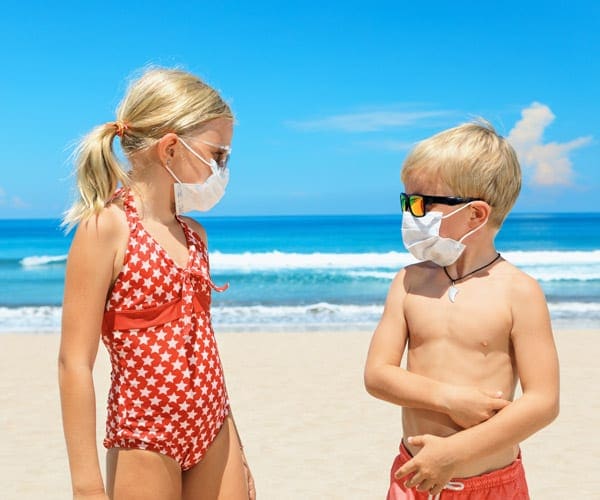 Coronavirus restrictions are now lifting across the country. We believe families need to make the...