While Vail is known for its world-class skiing, there are plenty of other family-friendly activities for kids, non-skiers, and those ready to try something different. As a Colorado native, my daughter and I have explored Vail and compiled our favorites (beyond days on the slopes) to help families plan their own trip to this amazing part of the world! Vail is a pedestrian village, making it an easy destination for families. In fact, all of these activities are within walking distance or reachable on the free Town of Vail bus line. If you are traveling with a non-skier or are looking for additional activities in Vail with kids, I hope you find these suggestions useful in planning your itinerary. Here are my top 5 Kid-Friendly Activities in Vail to fill your non-ski days!
Don't lug the baby gear with you on your next trip to Vail! Rent everything you need using BabyQuip.
1. Explore Adventure Ridge
First, on my list of kid-friendly activities in Vail, is Adventure Ridge! Take a scenic gondola ride up the mountain — free after 3:30 pm. While you're there, be sure to explore Adventure Ridge. Here, families can try ski biking, snow tubing, the kid's snowmobile track, and a mountain coaster. Afterward, head back to the lodge to warm up with some hot cocoa (don't forget the marshmallows!). There are height limits on some activities, so check online before promising kids certain activities!
RELATED: Fantastic Guide To Visiting Vail This Winter With Kids
2. Engage the Brain at Imagination Station
Back down the mountain, check out Imagination Station, located at the Lionshead Parking Structure. For ages 2+, this interactive space incorporates science and art with play. Kids will love getting creative and exploring all the activities! There is a touch sensor lighted play wall, virtual reality rooms, and an art studio where the little ones can create a keepsake to take home. This is one of the best kid-friendly activities in Vail, especially for non-skiers or on a bad weather day.
3. Listen to Storytime at the Vail Public Library
Next, take a walk over to the Vail Public Library. Here, you will find a full schedule of activities, from baby and toddler storytime, Harry Potter Book Night for the teens & tweens, to Cocktails and Canvas for the slightly older visitor. Kids will love listening to storytime or having a quiet afternoon reading books together. This is another great activity in Vail with kids for non-skiers or on bad weather days. The schedule changes according to the time of year, so before to check ahead of your visit. Additionally, there may be a fee for certain activities.
4. Play at a Vail Playground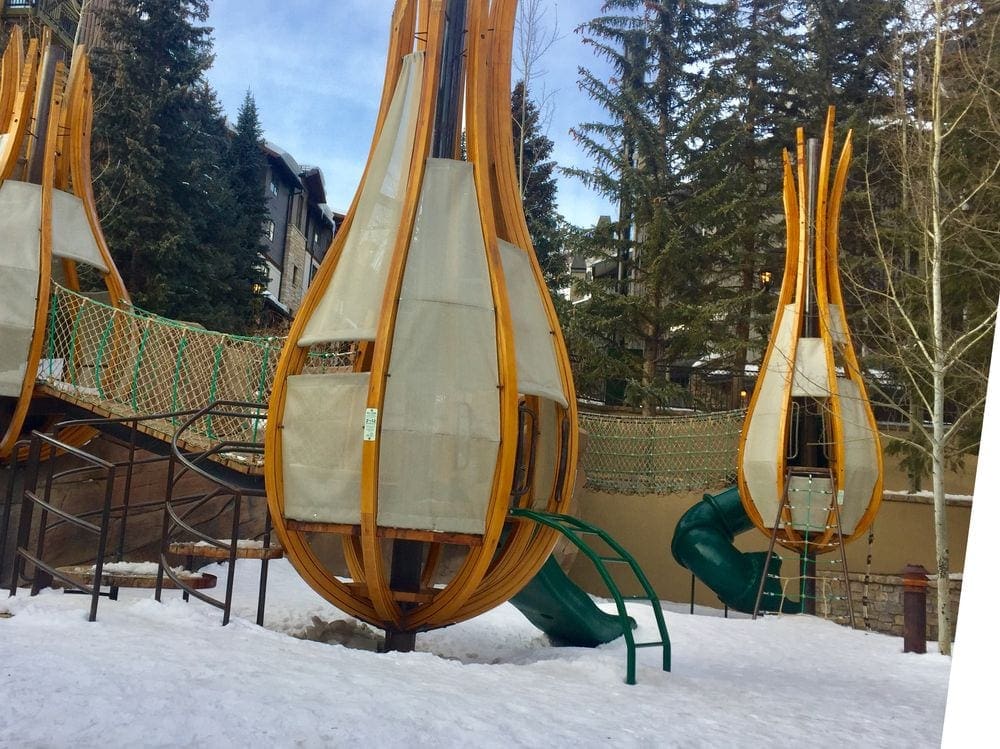 There are several amazing playgrounds within walking distance of Vail Village. Take your kids to play at one of these many amazing playgrounds for an afternoon of fun off the slopes. Firstly, Pirate Ship Park is located just steps away from Gondola One, featuring what else? A pirate ship!! Then, Ford Park has another kid-approved playground along with a large grassy area perfect for throwing a frisbee, kicking a ball, or just a game of tag. Kids love hanging out in the pods in Lionshead's Sunbird Park. No matter which park you choose, you're sure to have a great afternoon in Vail with kids!

Be a Contributor Writer for Families Love Travel
5. Go Ice Skating
Finally, ice skating is one of the best kid-friendly activities in Vail. There are two seasonal outdoor rinks and a year-round indoor rink in Vail, making access to skating easy, no matter where you're staying. I recommend Vail Square Ice Rink for outdoor skating and Dobson Ice Arena for indoor! Vail Square Ice Rink is located right in the middle of a number of restaurants and shops in Lionshead Village (a free shuttle away from the main Vail Village!). In addition, there is skating at the Vail Nordic Center on the Vail Golf Course. The Nordic Center is a natural ice rink, and therefore opening and closing dates are completely dependent upon weather. Rentals are available at all locations.
Enjoy Your Walk-in This Winter Wonderland!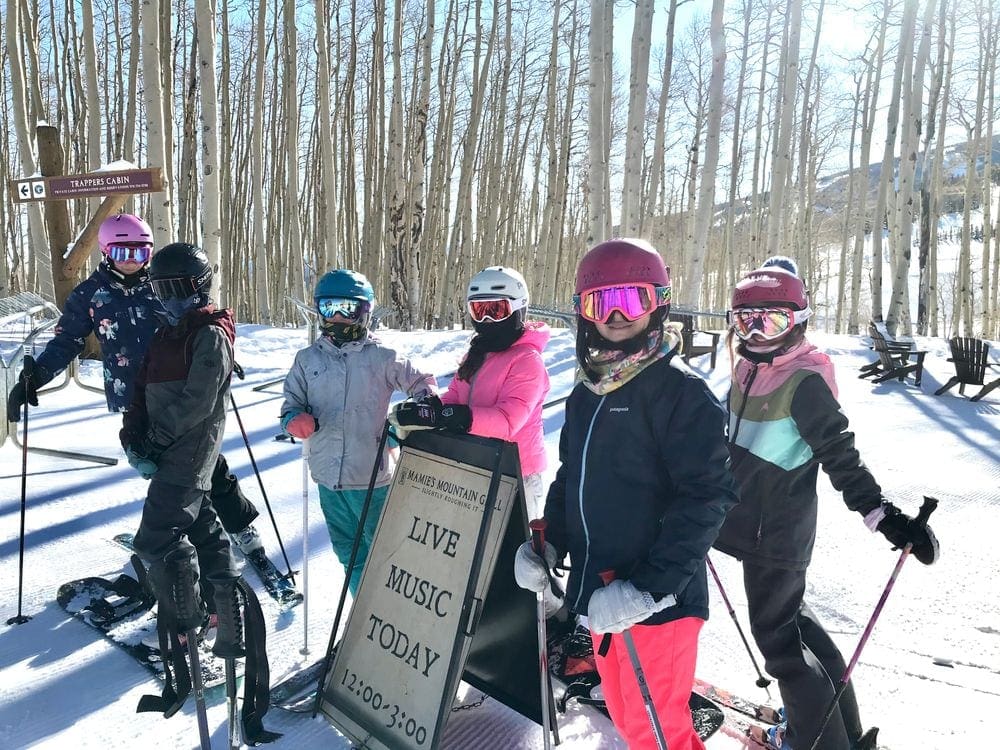 Whether you choose days filled with skiing and snowboarding or days off the slopes, you are sure to find a winter wonderland in Vail with kids! Families will find plenty to do in this snowy Colorado paradise. From storytime at the library to ice skating to building snowmen at one of the many local parks, there are so many things to do in Vail with kids! I hope my list helps you find a few things to add to your Vail itinerary, especially for non-skiers or bad weather days. I look forward to seeing you in Vail!
Written by Families Love Travel Contributor, Becky Leahy. Find more from Becky on Instagram @MisoMimiAdv
About the author: Becky Leahy is a single mom and Colorado native having amazing mom-daughter adventures with Mimi (12 yo). Living in the Vail Valley, Becky & Mimi's summers are spent camping, rafting and stand up paddleboarding, hiking the Colorado Trail, and National Park road trips. Winters are for enjoying the incredible skiing of Vail and Beaver Creek resorts. Becky is a co-coach of an internationally ranked women's roller derby team and loves to talk strategy to anyone who will listen.
Unless otherwise noted, all images included in this article were taken by and belong to Becky Leahy.
*This post may contain affiliate links that may earn us a small commission, at no additional cost to you. Affiliate links in no way inform the hotels, sights, products, or other recommendations included in our articles. All opinions and recommendations expressed here are compiled from submissions submitted by the generous members of our Families Who Love To Travel community.
READ NEXT: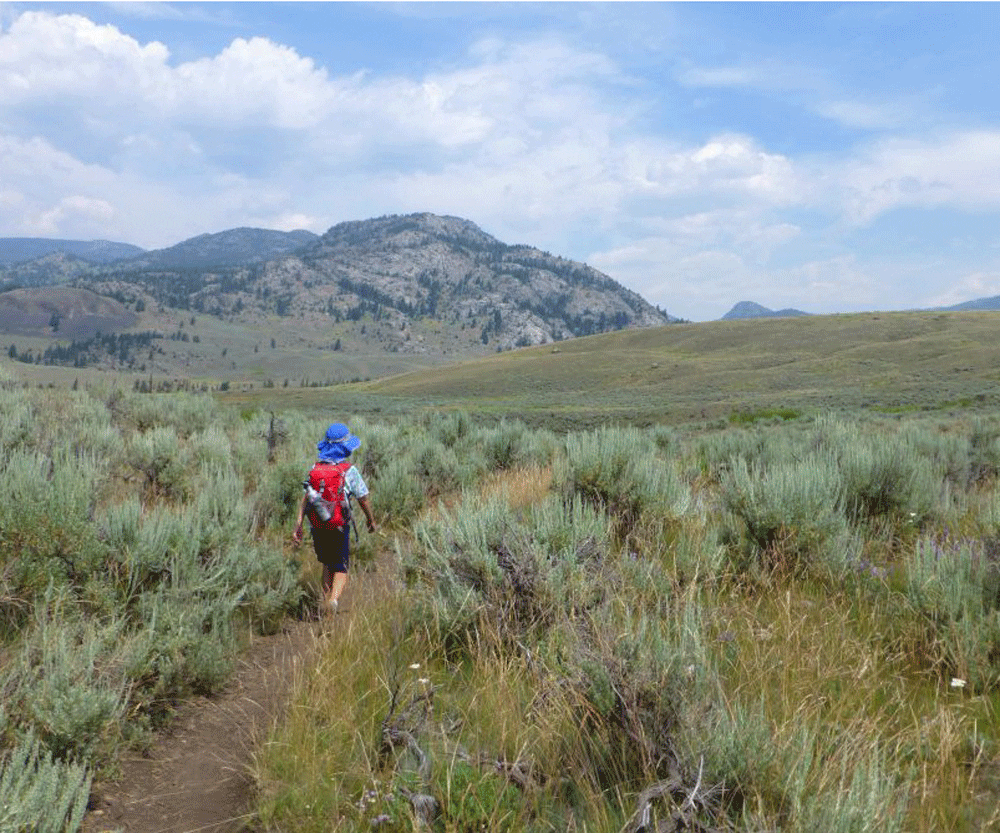 Everyone knows that Yellowstone National Park makes for a classic family vacation. Strolling the boardwalks...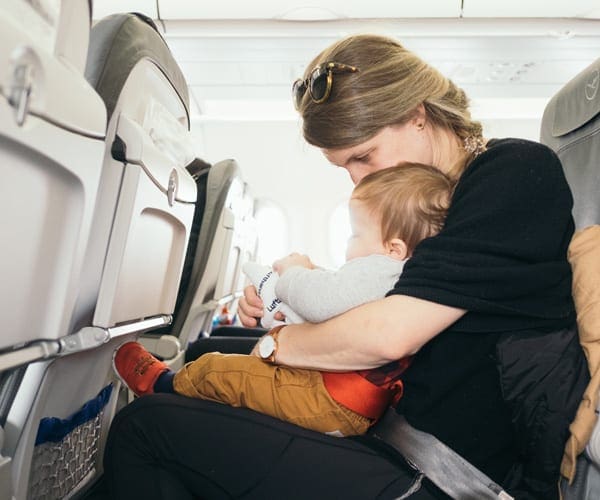 Families Who Love To Travel contributor Meghan Oaks provides her 10 best tips for your...