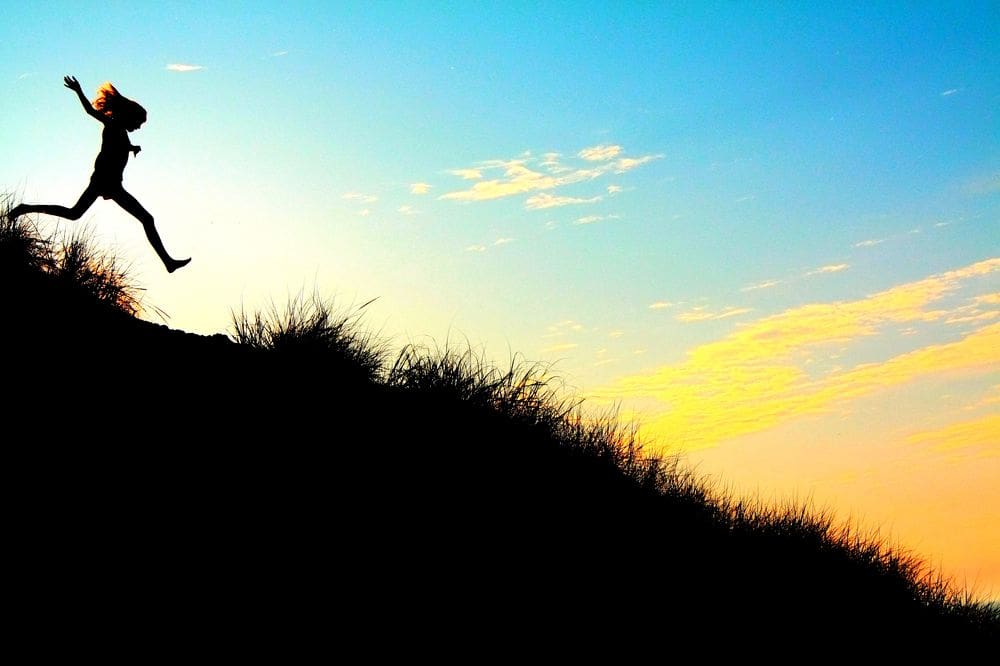 Perhaps Chicago is home and you're looking for a change of scenery for a few weekend getaways near Chicago for families. Or maybe you're planning to visit the Windy City and want to know about other nearby options. Either way, there are plenty of amazing road trip options within a five-hour drive from Chicago. From Chicago's convenient location in Illinois, you'll find nearby nature escapes or new cities to explore with these family getaways from Chicago for families in several nearby states. Head north to Wisconsin to Madison or Milwaukee. Or, visit western Michigan to see adorable towns like Saugatuck and Holland along Lake Michigan. Even if you stay in Illinois, you'll find history and quaint towns in Springfield and Galena. No matter what type of adventure you're looking for, you can't go wrong with one of these weekend getaways from Chicago for families.
Michigan Weekend Getaways Near Chicago for Families
If you need a quick weekend getaway near Chicago with kids, you'll love these options in Michigan! From stunning views of Lake Michigan to days outdoors, your road trip from Chicago with kids is sure to leave you with a lifetime of memories.
Saugatuck, Michigan
One of the Cutest Lake Michigan Towns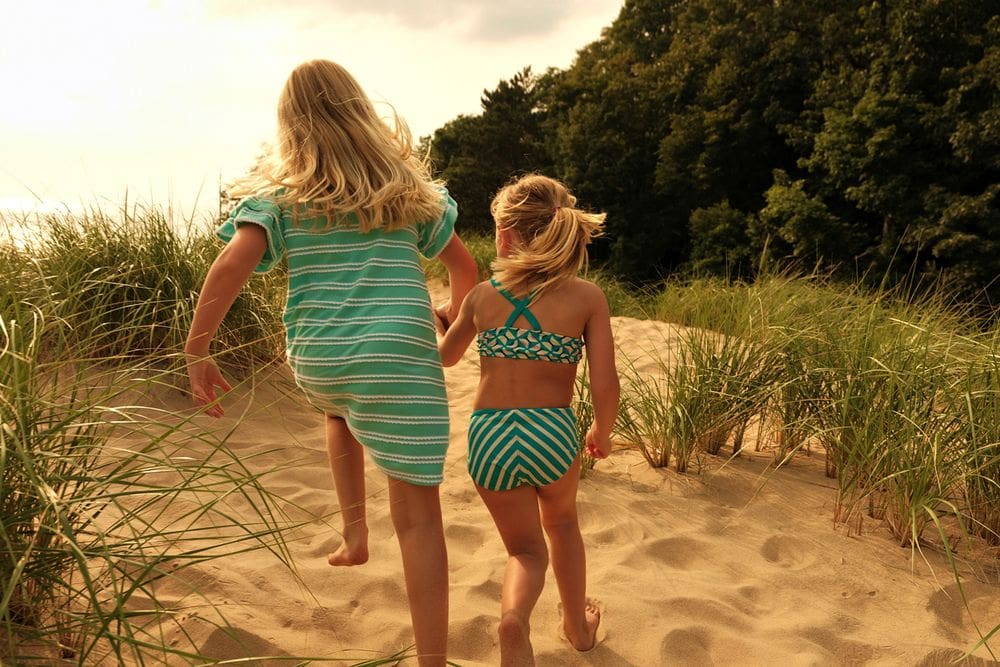 Along Lake Michigan's shores are towns perfect for weekend getaways near Chicago for families. While we love Saugatuck, but you can't go wrong if you stop in St. Joseph or South Haven on the way. Or, keep driving to Holland. Because Saugatuck is just about two hours away from Chicago, it's the perfect driving distance for a weekend road trip. Of course in the summer, you'll want to spend time at the beach. Luckily, Oval Beach is ranked as one of the best in the world. Another way to enjoy the sand is by taking a dune buggy ride with Saugatuck Dune Rides. Then for a less bumpy ride, try the Saugatuck Chain Ferry which is pulled across the Kalamazoo River. Certainly, this is a faster way to reach Oval Beach and you'll find it conveniently located in the adorable downtown area at Water Street.  
Please note: The Chain Ferry and Dune Rides are seasonal, please check the respective websites to ensure availability before departing.
Where to Stay in Saugatuck with Kids
If you're looking for a place to stay in Saugatuck with kids, you'll find a variety of Vrbo options, and many that are along Lake Michigan. However, if you'd rather enjoy the amenities of a resort, families love the Beachway Resort and Hotel, which has a variety of room choices. As an alternative option to Saugatuck, The Beach House in nearby Holland, is a boutique resort with townhome-style accommodations and optional golf packages.
VRBO has great options for lodging in Saugatuck. Check out the accommodations here!
Wisconsin Weekend Getaways Near Chicago for Families
Next, head to Wisconsin for amazing weekend getaways near Chicago for families! Whether you are interested in living the lake life or visiting a nearby state capitol, this list of Wisconsin getaways has you covered.
Lake Geneva, Wisconsin
Midwest Lake Living at its Best
Lake Geneva, located in southern Wisconsin, is an ideal family getaway near Chicago. Depending on where you begin, you can drive to Lake Geneva in between one to two hours from Chicago. From Lake Geneva's adorable downtown with shops and award-winning restaurants to outdoor adventures, everyone will be satisfied here. Since there are four beaches and options for boating (check out Lake Geneva Cruise Line), your time at Lake Geneva will likely center around time on the water. Another way to explore this weekend getaway from Chicago is by walking the Geneva Lake Shore Path. For any animal lovers in your family, don't forget to check out Safari Lake Geneva, a conservation park, then reserve your spot to see the beautiful horses at the Dancing Horses Theater. Finally, know that Lake Geneva is also a perfect winter family getaway from Chicago due to its popular Winterfest.
Where to Stay in Lake Geneva with Kids
When you take a weekend road trip from Chicago with kids to Lake Geneva, consider staying at the Grand Geneva Resort and Spa and you'll never run out of things to do. That's because the resort offers two golf courses and ski hills for the winter. Alternatively, consider staying at The Abbey Resort which is a destination within itself with its kids camp, live entertainment, boat rentals, and much more.
Madison, Wisconsin
Small City, Big Fun
Just two and a half hours from Chicago, Madison, Wisconsin, is a perfect family getaway near Chicago. Certainly, a highlight in Madison is the Henry Vilas Zoo, one of the few free zoos in North America. Located in downtown Madison, you'll see the big cats, reptiles, and rainforest exhibits. While in the area, check out Vilas Park with the swimming lake next to the zoo. Also in downtown Madison, be sure to include time to walk down State Street, which is a half-mile-long pedestrian mall anchored by the Wisconsin State Capitol at one end and the University of Wisconsin-Madison at the other. Then, check out the performances at the Overture Center for the Arts and add a show or musical performance to your weekend away. Finally, families with young children will definitely want to plan a visit to the Madison Children's Museum.
Where to Stay in Madison with Kids
A favorite urban resort in downtown Madison is The Edgewater, which is located both on the edge of Lake Mendota and steps away from downtown. Another convenient hotel in the downtown area is The Madison Concourse Hotel. If you're up for taking a long road trip from Chicago with kids, the Wisconsin Dells is just another hour away and boasts many waterpark resorts like the Wilderness Resort and the Kalahari, which are guaranteed to be a blast for your family.
RELATED: Best Zoos in the Midwest For Families
Port Washington, Wisconsin
A Milwaukee Twist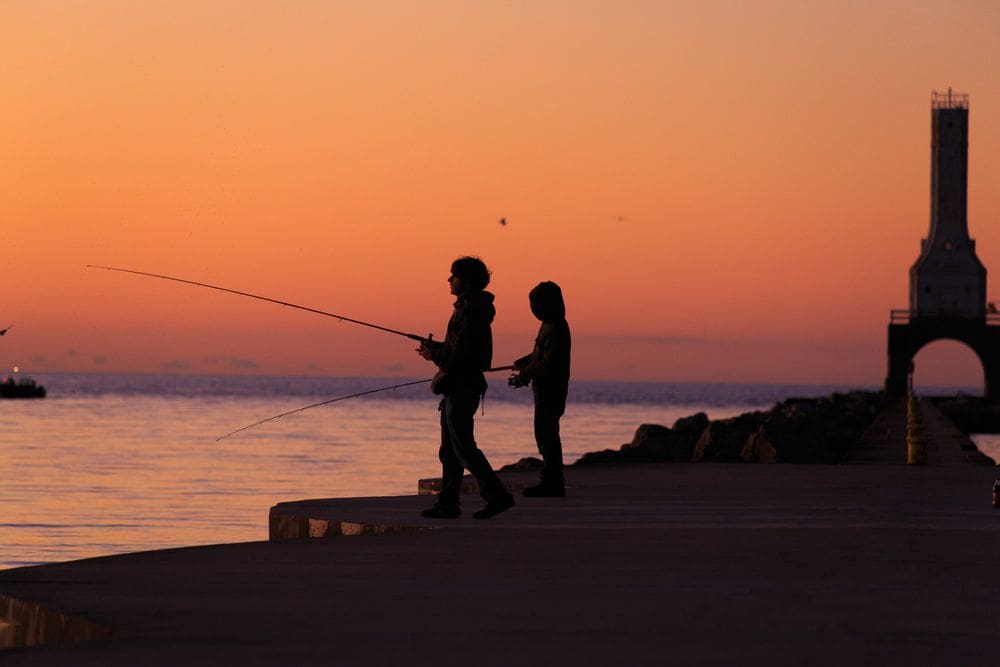 If you'd like a twist on a familiar place, take a weekend road trip to Port Washington, Wisconsin. Just north of Milwaukee, you'll find new places to explore in this family getaway near Chicago. Because it's directly on Lake Michigan, you can charter a salmon or trout fishing adventure with Nicky Boy Charters. Alternatively, take the kids and fish at Harrington Beach State Park. For other outdoor adventures, hike along the bluffs of Lion's Den Gorge Nature Preserve. Parents know that sometimes kids simply love playing at a new playground and Possibility Playground. This universally accessible playground in Port Washington is a fantastic choice. It even overlooks Lake Michigan! Because Milwaukee is nearby, it's easy to add on favorite things to do in Milwaukee like Betty Brinn Children's Museum, Discovery World, The Domes living museum. Or, even to catch a show at First Stage Children's Theater.
Where to Stay Near Port Washington with Kids
Use Hotels.com to book your stay at The Harborview or the TownePlace Suites Milwaukee Grafton!
When you get away to Port Washington, The Harborview is an ideal location to stay. That's because it's located along Lake Michigan and next to the Port Washington Marina, an ideal spot for watching the boats. Another favorite option with room to spread out is the TownePlace Suites Milwaukee Grafton. If you'd rather stay in nearby Milwaukee, there are many lodging options there too.
Illinois Weekend Getaways Near Chicago for Families
You don't have to leave the state for amazing weekend getaways near Chicago with kids! Don't miss these charming locations for a quick trip with kids.
Galena, Illinois
Historic and Quaint Family Fun
One of the cutest towns in the Midwest is Galena, Illinois, and it's just a three-hour road trip from Chicago. When you wander down Main Street, you'll discover more than 100 charming shops and your kids will love the candy and ice cream parlors. If you have history-enthusiasts in your group, visit the Apple River Fort, which tells the tale of the 1832 Black Hawk War fought between settlers and the indigenous Sauk tribe. Also, when you take a weekend getaway from Chicago to Galena, plan to spend time outdoors. Chestnut Mountain Resort offers adventures like an alpine slide, Segway tour, and more. Alternatively, head to Fever River Outfitters and rent kayaks, paddleboards, or e-bikes. If you prefer more thrills, try a canopy zipline tour with Long Hollow Canopy Tours. Finally, for a truly unique experience, check out Hoof It and sign-up for a goat trekking experience.
Where to Stay in Galena with Kids
Reserve your stay at the Chestnut Mountain Resort on Expedia here!
Need somewhere to stay in Galena with kids? We've already mentioned Chestnut Mountain Resort, which is a favorite place to play as well as a lodging option with so many things to do. Still, there are many other options in the area including historic places like the Hellman Guest House. With standard rooms and a suite, you'll find stunning views and quick access to outdoor activities. Or consider the Irish Cottage Inn & Suites, nestled among the rolling hills and a quick drive from downtown Galena.
Springfield, Illinois
Abraham Lincoln History in the Heart of Central Illinois
Springfield, Illinois, plays an important part in U.S. history, specifically related to Abraham Lincoln. Accordingly, no road trip to Springfield is complete without visiting the Lincoln Home and the Abraham Lincoln Presidential Library and Museum. In addition to these Lincoln sites, plan to walk the trails and soak in nature's beauty at Lincoln Memorial Gardens. Then, for another Lincoln experience drive twenty miles down the road to New Salem, a reconstructed village representing where Lincoln lived. If you're lucky, you'll catch a live performance while there. Certainly, history is just one reason why Springfield makes a great family getaway near Chicago. Nearby you'll find Knight's Action Park, an exciting water park and entertainment center just the right size for families. Be sure to round out your weekend away by visiting the Kidzeum of Health and Science to learn and discover while playing in the healthy exhibits.
Where to Stay in Springfield with Kids
To complete your Abraham Lincoln weekend in Springfield, stay in the President Abraham Lincoln Doubletree in downtown Springfield. When you stay here, you'll be downtown and a short walk from many attractions.
Springfield, US Vacation Rentals: house rentals & more | Vrbo
Indiana Weekend Getaways Near Chicago for Families
Did you know there is a national park near Chicago? There is, and it's one of our favorite Indiana weekend getaways with kids! Keep reading to find two great options for your next weekend trip from Chicago for families.
Indiana Dunes, Indiana
Sand Dunes and Lake Michigan
Did you know there's a national park near Chicago? In fact, Indiana Dunes National Park is less than an hour from many parts of the city. Of course, this makes it a perfect family getaway near Chicago. Here, you'll find sand and water along the 15 miles of Lake Michigan. Plan to spend time at the beach and also climb and run down the rugged sand dunes. Perhaps your family will want to conquer the 3 Dune Challenge! Along with the dunes, there are over 50 miles of hiking trails. Add a stop at the Dorothy Buell Visitor Center for educational displays and perhaps to sign up for a guided tour. What's more, there are many other things to do nearby including one of America's Top Ten Drive-in Theaters, 49'er. Plus, the animal farm, Broken Wagon Bison, and the Hoosier Bat Company, perfect for baseball fans of all ages.
Where to Stay Near Indiana Dunes with Kids
While Indiana Dunes is near enough to Chicago to experience as a day trip, why not stay the night? Families will adore a stay at Riley's Railhouse which is a former rail station! This is the place to stay for train-loving kids! Alternatively, Indiana Dunes National Park is a beautiful place to camp.
Indianapolis, Indiana
Children's Museum and the Arts
Indianapolis is just three hours away! Here, your family will discover many things to do on your road trip from Chicago. Surely, The Children's Museum can't be missed. With five floors of fun and learning, this museum is the largest children's museum in the world! Kids of all ages will love the museum and sporty kids may never want to leave the Sports Legends Experience. Stay multiple days in Indianapolis and you'll have time to visit orangutans and dolphins at the Indianapolis Zoo, which is located conveniently in White River State Park. While in Indianapolis, enrich your arts experiences by taking the family to the Newfields art museum. Here, kids can actually climb on the art! Then, head to the Rhythm Discovery Center (aka percussion museum). Before heading home, step back in time at Conner Prairie, where you'll find pioneer life being acted out all around you.
Where to Stay in Indianapolis with Kids
Book your stay at the Courtyard Indianapolis Downtown or, book the Residence Inn Indianapolis Downtown on the Canal with Travelocity today!
When location matters, stay at Indianapolis' Courtyard Indianapolis Downtown and you will be within walking distance of restaurants, have access to the sky bridge to the Indiana Convention Center. Plus, it's less than two miles from the Indianapolis Zoo. Another hotel with a pretty location along the downtown canal is the Residence Inn Indianapolis Downtown on the Canal.
Ohio Weekend Getaways Near Chicago for Families
Do you desire weekend getaways filled with thrills? Look no further than this weekend trip near Chicago for kids!
Kings Island, Ohio
Get Ready for Wild Rides and Splashes
At just under five hours away, Kings Island, near Cincinnati, Ohio, is one of the most thrilling getaways near Chicago for families. In fact, this notable amusement park and water park offers thrilling roller coasters like Orion, Diamondback, and The Beast, as well as family-friendly rides everyone will enjoy. Families with young kids will especially want to spend the day at Planet Snoopy, which has rides and experiences that are fun yet not too scary. Not only is Kings Island a fun amusement park, but access to the waterpark is also included with the ticket. This means your family can also experience the many water slides, two wave pools, and a relaxing lagoon. While you may only have time to explore Kings Island, extend your road trip to Ohio and explore nearby Cincinnati. There you'll find many family-friendly things to do including the Cincinnati Zoo and Newport Aquarium.
Where To Stay Near Kings Island With Kids
If you want to keep the fun going throughout your stay, bring along your RV or book a cottage at Camp Cedar. This luxury outdoor resort is located just a mile away from Kings Island. Another family-friendly lodging option nearby is the Great Wolf Lodge in Cincinnati. Of course, you'll find many other local hotels with more laid-back atmospheres.
Iowa Weekend Getaways Near Chicago for Families
Families will adore visiting nearby Iowa on weekend getaways near Chicago. Here is a fantastic option for your next weekend trip with kids!
Quad Cities, Iowa
Four Cities Located along the Mississippi River
Next, head west to the Quad Cities of Moline, Rock Island, Davenport, and Bettendorf. Certainly, your family will enjoy exploring along the Mississippi River. One place to learn about the mighty river is the Mississippi River Visitor Center Locks & Dam 15 where you can watch boats navigate the locks. Or, take a ride on the Channel Cat Water Taxi. Perhaps you'll even spot bald eagles nearby. Then, head to the Putnam Museum Science Center where you'll discover hands-on exhibits like digging for dinosaur bones and interacting with robots. Also, pick out which of the 3D movies you want to watch on the GIANT screen. Don't miss the Family Museum, where your kids will enjoy a day of learning through play. Before you head home from your family getaway near Chicago, stop at the John Deere Pavilion where your kids will love getting to sit in John Deere's biggest machines.
Where to Stay in the Quad Cities with Kids
Reserve your room at the Stoney Creek Inn or The Blackhawk at Hotels.com now!
For unique and family-friendly lodging in the Quad Cities, look no further than the Stoney Creek Inn in Moline. Here, you'll find suites, bunk beds in family rooms, and of course, a swim-through pool that kids will love. There are plenty of other options in the area, but how about a hotel with a bowling alley in the lower level? That's what you'll find at Hotel Blackhawk, a hotel combining historic and hip.
Thank You To Our Community!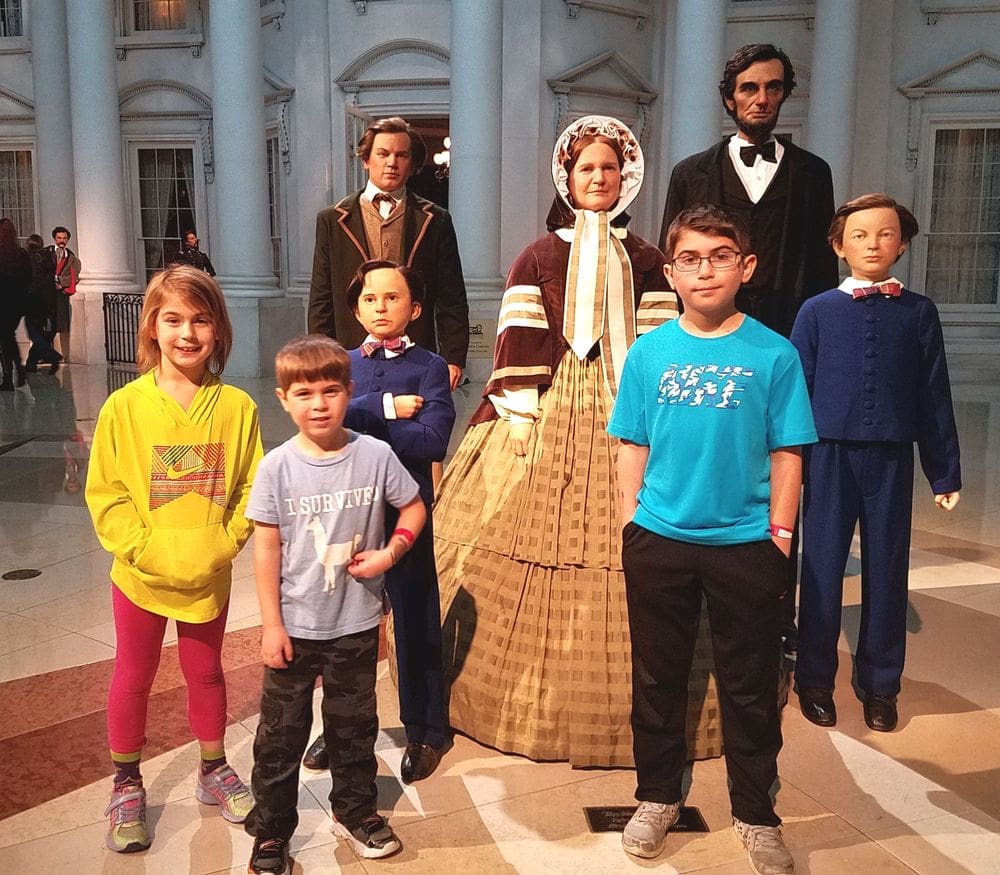 A special thank you to the Families Who Love To Travel Facebook community who shared their travel recommendations for this list of Family Getaways Near Chicago. We could not have compiled such a thoughtful and helpful list without their dedication to our community. Families Who Love To Travel is a group of amazing families who also love adventure and exploring through travel. For more family vacation recommendations and inspiration, be sure to join us on Facebook at Families Who Love To Travel. We're a community of experienced traveling families who love adventure and exploring the world. Plus, follow us on Instagram (@families.love.travel) to connect with other families who love the unique experiences travel has to offer.
*Due to the COVID-19 pandemic, some of the attractions, accommodations, or things to do on this list may be closed. Please ensure availability before making your decision.
*This post may contain affiliate links that may earn us a small commission, at no additional cost to you. Affiliate links in no way inform the hotels, sights, products, or other recommendations included in our articles. All opinions and recommendations expressed here are compiled from submissions submitted by the generous members of our Families Who Love To Travel community.
READ NEXT:
If you're looking for a fun and relaxing vacation with your family, then you should...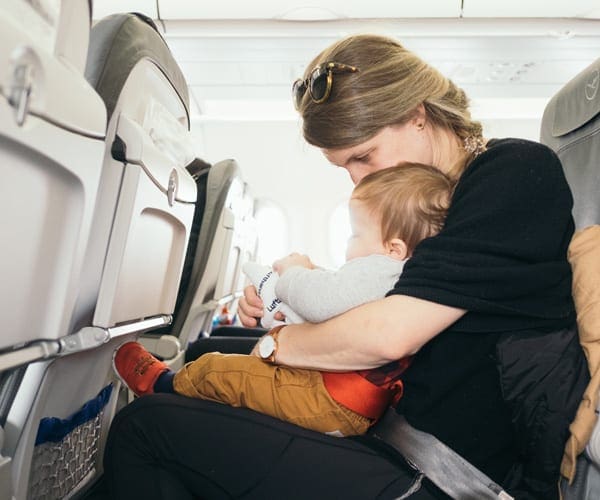 Families Who Love To Travel contributor Meghan Oaks provides her 10 best tips for your...