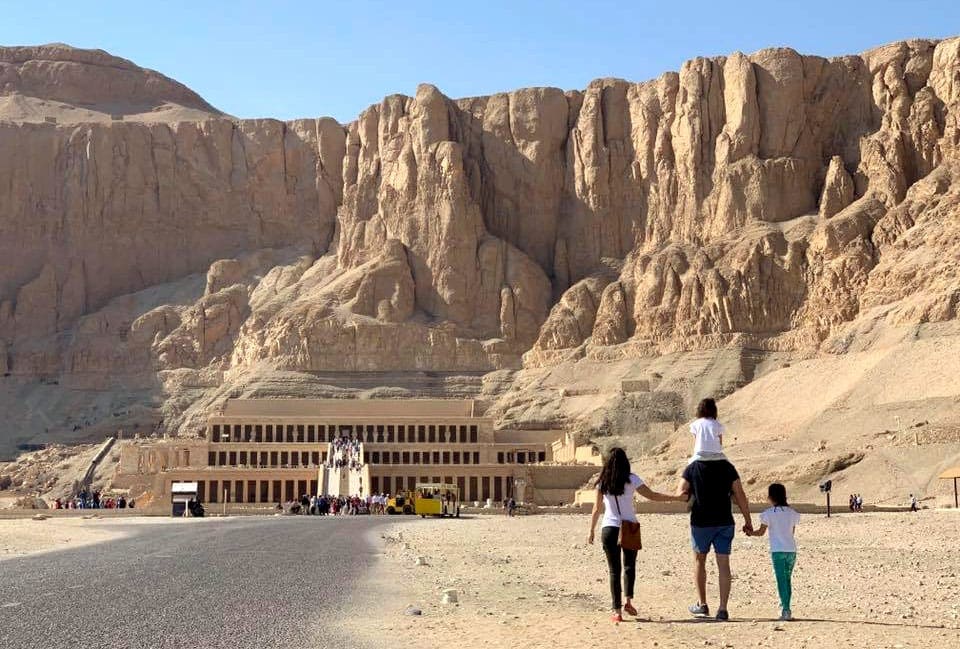 If you're searching for the best weekend getaways from Dubai for families, you won't have to look far. In fact, there are several fascinating countries and places you can visit from Dubai as a family. With so many dynamic places within close distance, they each cater to the entire family's expectations, no matter what ages your kids are. Enjoy history, culture, entertainment, fun activities, thrilling experiences – you name it! From Egypt to Jordan, there are places of such architectural grandeur, natural beauty, and historical importance that they'll truly take your breath away. Of course, the best part is that they're only a few hours away from Dubai! So, get ready to study a list of handpicked destinations that offer you incredible mountains views, valleys, and breathtaking attractions. Keep reading to see this list of Best Weekend Getaways From Dubai For Families!
Egypt
Head to Egypt for your next family weekend away from Dubai! Home to beautiful deserts, tombs, and the pristine Nile River, it's surely a one-of-a-kind destination. You won't have to look far to find things to do with kids, either. See the famous Pyramids of Giza, located within the Giza Necropolis. You can take a selfie with the Sphinx, go on a camel ride, and even enter one of the Pyramids! Cairo also houses The Egyptian Museum, which presents a treasure trove of history concerning the Pharaonic world. For more historical sites, visit Luxor, where you can explore the Karnak Temple or the Valley of the Kings. In Aswan, don't miss the Abu Simbel Temples. Kids will love the colossal pharaoh statue outside! You might not know it, but Egypt has one very strange attraction – White Desert National Park, located near Farafra. It looks like a snowy fairyland!
Where To Stay In Egypt With Kids
Egpyt is definitely one of the best holiday destinations near Dubai. As such, if you're looking for where to stay in Egypt with kids? Cairo is the best when it comes to family-friendly hotels. Try The Four Seasons Hotel Cairo at Nile Plaza or the Four Seasons Hotel Cairo at First Residence if you want reliability (and an outdoor pool!). There's also The Nile Ritz Carlton, located opposite the Nile River.
Sri Lanka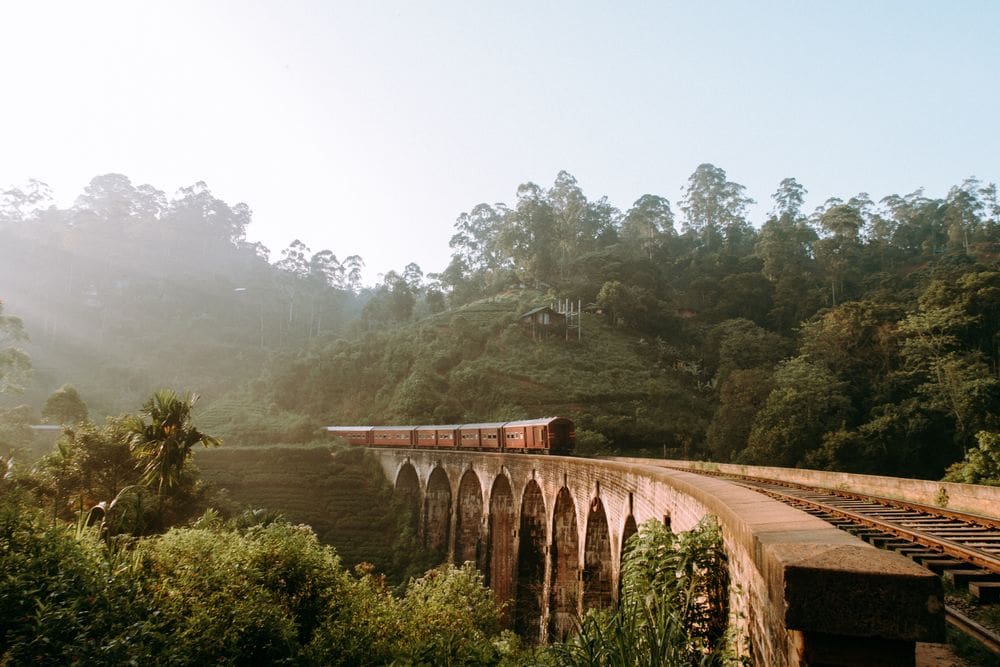 A blend of Sinhalese, Tamil, and Buddhist traditions, Sri Lanka is a paradise for outdoorsy families. Enjoy water sports, hiking, and so much more when you visit during a weekend trip. Of course, there's also plenty of historical landmarks and vibrant culture. It all depends on which part of Sri Lanka you want to see. Colombo offers many museums, colonial architecture, markets, and even a turtle conservation farm. There are plenty of casinos and shopping malls too. Nuwara Eliya is a hilly city, showcasing natural green spaces like Hakgala Botanical Gardens, Victoria Park, and Gallway's Land National Park. Meanwhile, Kandy will seduce you with its beautiful lakes, tea plantations, spice gardens, and lush greenery. For the best beaches in the world, head straight to Mirissa. No matter where you are in Sri Lanka, be sure to try some signature cuisine like Kukul mas curry, aka chicken curry!
Where To Stay In Sri Lanka With Kids
Families looking for where to stay in Sri Lanka for families may want to venture off-the-beaten-path. For example, in Kandapola, you'll find Goatfell, a kid-friendly bungalow hotel that offers a more private, tranquil experience. In Galle, you can experience the lush, rich jungles of southern Sri Lanka when you stay at Kahanda Kanda. Choose between twelve private villas, most of which have pools! Families visiting Kandy can stay at Kandy House, a quaint boutique hotel set on a hillside amidst tropical gardens. Certainly, if you're seeking one of the best weekend getaways from Dubai with kids, Sri Lanka offers a phenomenal option!
Sri Lanka Vacation Rentals: villa rentals & more | Vrbo
Kyrgyzstan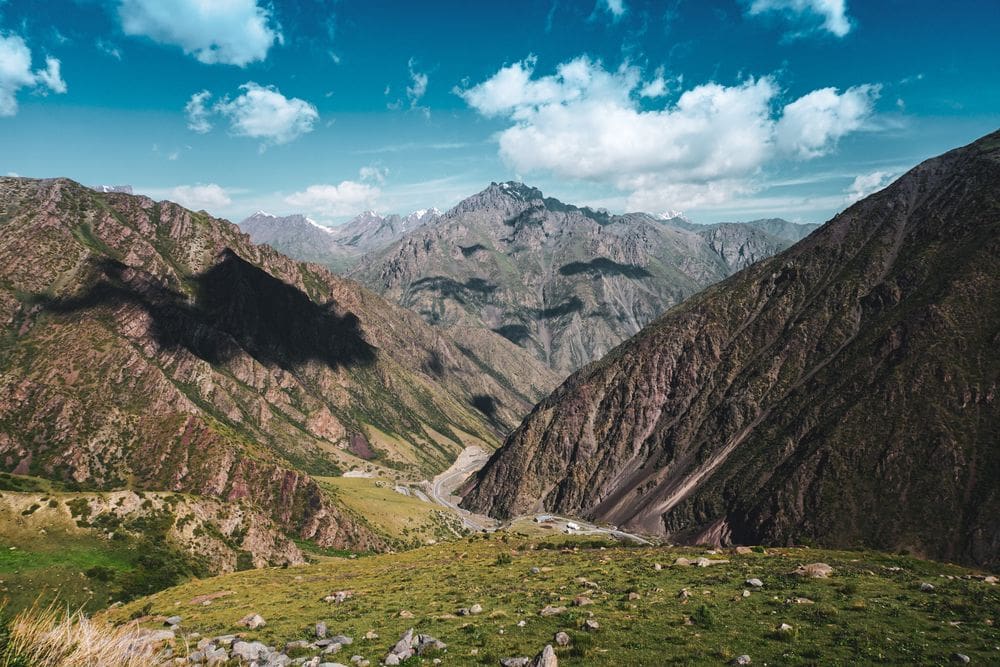 Known as the 'Switzerland of Central Asia,' Kyrgyzstan is famous for its snow-clad mountains. In the north, it's surrounded by deserts and plains, while the interior is mountainous. It's cold closer to the mountains and very hot in the plains below. Many wild animals roam about freely both in the plains and in the mountains. Staying in Bishkek, the capital city, gives you a chance to experience both culture and wildlife. Trek the lovely, densely wooded Ala Archa National Park, where you'll come upon birds of all kinds who nest there. If you love history, check out what remains of the old Silk Route. Three historical destinations, in particular, are really popular: Tash Rabat, Burana Tower, and Osh Bazaar. Kyrgyzstan's distinct culture and cuisine will also fascinate both your imagination and your taste buds. If you're a UAE resident, you can visit Kyrgyzstan without a visa for 30 days.
Where To Stay In Krygyzstan With Kids
If you're looking for hotels in Krygyzstan for families, head to Bishkek. Here, you'll find the Hyatt Regency Bishkek, which boasts a pool for kids and a spa for parents. For a less traditional experience, you could also book a night in a yurt or bungalow when you stay at Supara Chunkurchak, a mountainside hotel.
Serbia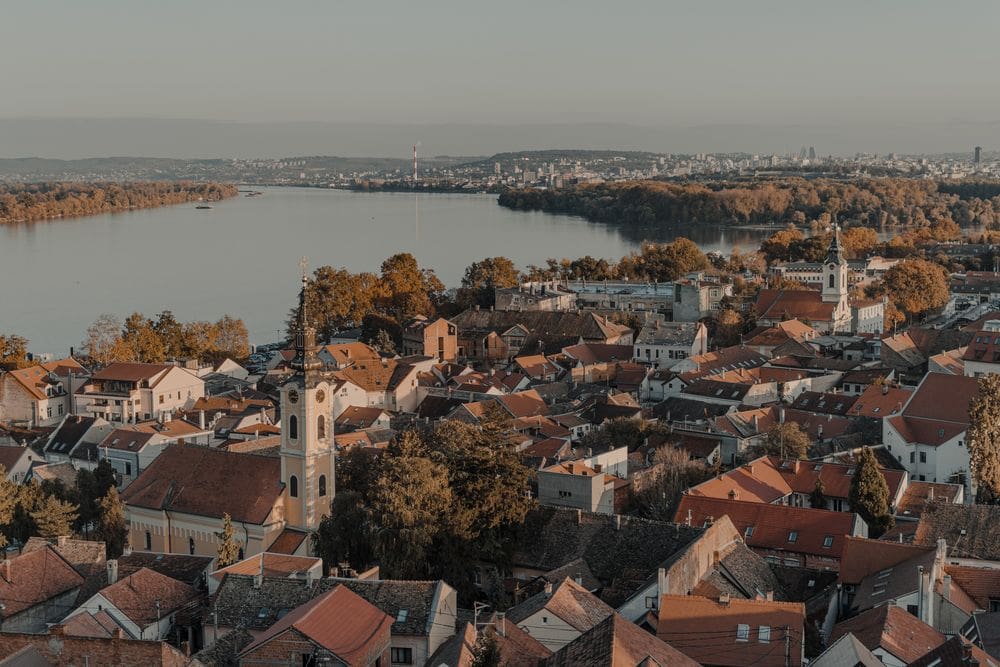 Serbia is another choice on this list of best weekend getaways from Dubai for families. Belgrade, the capital city, is known for its abundance of delicious cuisine, culture, and is also one of the oldest cities in southeastern Europe. Visit the Beogradska Tvrđava Fort, the Nikola Tesla Museum, or one of its many national parks. Or, head to Novi Sad to see the Petrovaradin Fortress and the old town. Niš has several monuments, monasteries, art galleries, archaeological sites, and an old church. If you want to trek, hike, and see wild bears, head to Tara. Visit one of the mountain resorts, especially Kopaonik Mountain Resort, during winter for some excellent world-class skiing. You can also enjoy several spa resorts such as Niška Banja, Vrnjačka Banja, and Sokobanja. Luckily, UAE residents don't need a visa to visit Serbia, so it's an easy trip!
Where To Stay In Serbia With Kids
Serbia is one of the best holiday destinations near Dubai. When visiting, many families who visit Serbia also prefer to stay in apartment-style accommodations, like Belgrade City Center Apartments. But Belgrade also has some luxury hotels, like the Hyatt Regency Belgrade or the Radisson Collection Hotel, Old Mill Belgrade. Hotel IZVOR may be especially appealing to kids because it has an indoor water park on-site!
Israel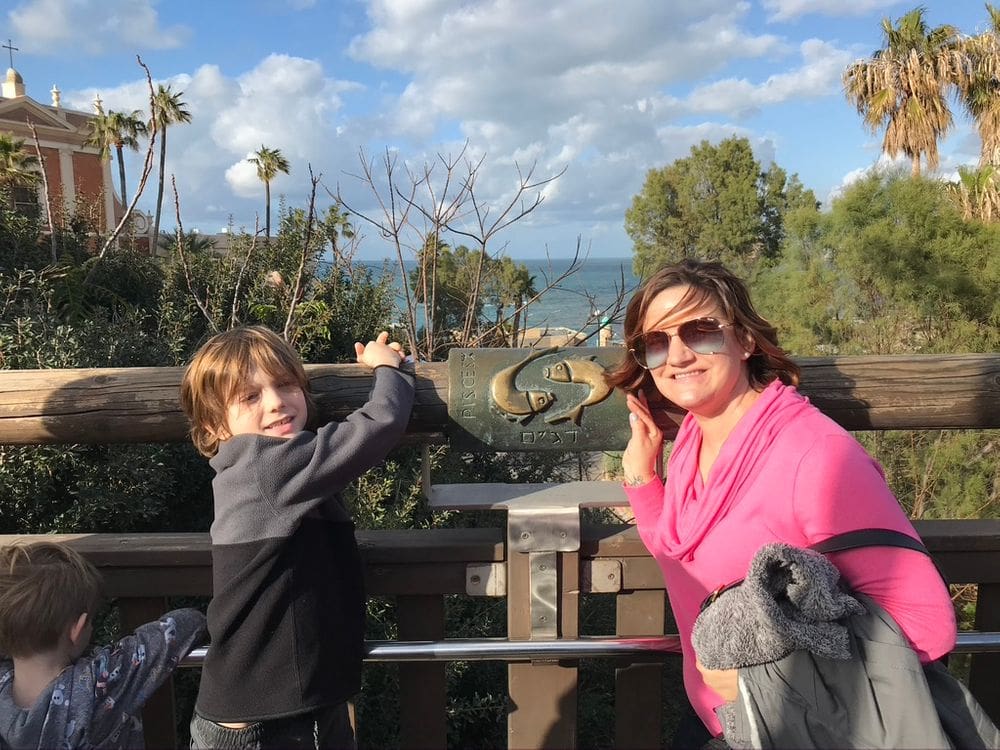 Israel offers an incredible cultural and historical feast. It's surely one of the best weekend getaways from Dubai for families! Tel Aviv is one of the oldest cities in the world, but is surprisingly modern, with its great nightlife, beaches, and more. There are plenty of churches, synagogues, and mosques all over Israel, but when you tire of them, head to the Dead Sea. Tell kids to try their best to sink there and enjoy the fun. (Spoiler: you can't!) Hikers will love the chance to explore the natural beauty of the Galilee region, which has plenty of trails for all skill levels. The Negev Desert also awaits the adventurer in you, with its rocky landscapes. Haifa's Baha'i Gardens are a must-see as well; watch them roll down all the way to the sea. Don't miss a visit to Nazareth to navigate the old, winding lanes that Jesus walked on. 
Where To Stay In Israel With Kids
Most of the family-friendly accommodations in Israel are located in Tel Aviv. To stay along the beach, you can book a stay at The Hilton Tel Aviv, Royal Beach Tel Aviv, or The Carlton Tel Aviv. All have pools, and plenty of activities to keep kids entertained. To stay in a historical building, book a room at Sam&Blondi, a smaller boutique hotel. Regardless of where you stay, you will understand why families rave about Israel being one of the best weekend getaways from Dubai with kids
Morocco
A family vacation in Morocco is guaranteed to be memorable! Perfect for young kids and teens alike, this old country still retains its ancient charm with colorful souqs, walled areas, and beautifully built traditional homes within courtyards. Of course, the cuisine is also to die for! Don't miss the chance to visit the Marrakesh Medina with its vibrant stalls and shops. Kids will love exploring, witnessing the local culture, and sampling Moroccan delicacies. To experience some of Morroco's history, head to Hassan II Mosque in Casablanca or visit Volubilis to see the Roman ruins. Chances are you've also heard of Morroco's famous "blue city," Chefchaouen. Not only is this quaint town colorful, but it also offers an amazing view of the Rif Mountains. Meanwhile, Dades Valley is perfect for nature lovers, with its raw landscapes spread out under High Atlas's snow-capped peaks. Watch out for the rare birds!
Where To Stay In Morocco With Kids
In Marrakesh, families can stay at Hôtel Riad Penelope, which is within walking distance of some famous sights. There's also Palais Ronsard Relais & Chateaux, which welcomes children twelve and over. When visiting Morocco, one of the best holiday destinations near Dubai, Vrbo also offers plenty of options for families!
Top 50 Morocco Vacation Rentals | Vrbo.com
Oman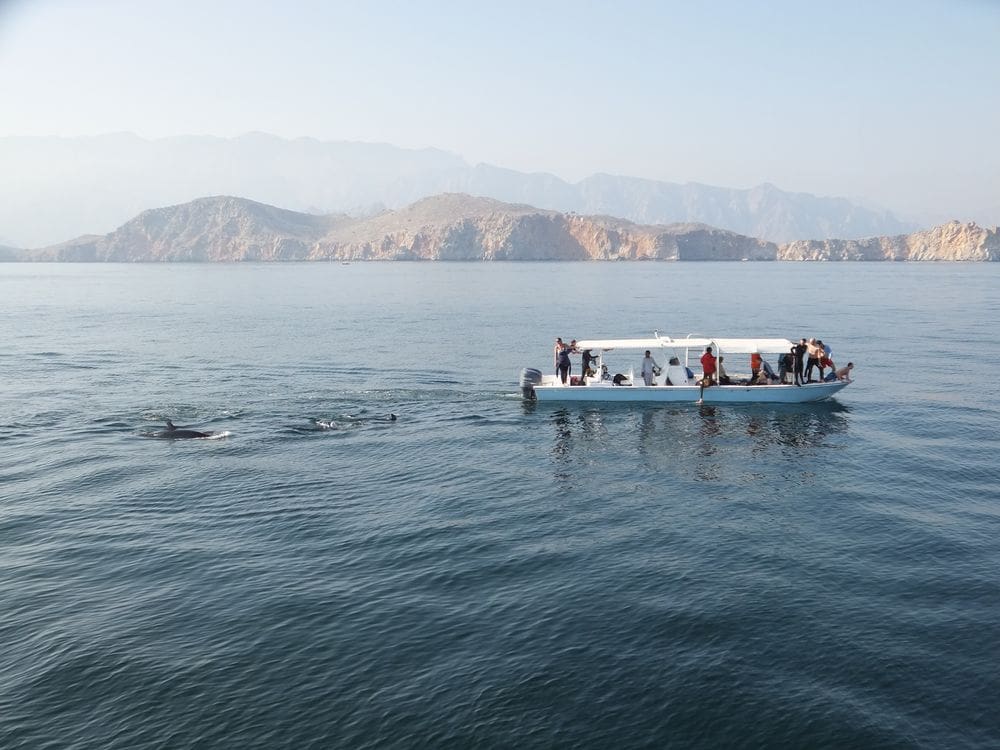 Oman is famous for its incredible shoreline and wadis, otherwise known as valleys. Adventurous families will appreciate the opportunity to go seaside camping between Muscat and Sur. Remember to watch out for the clouds, because there's always the danger of flash floods in parts of Oman. Enjoy the lush scenery as you drive through the wadis. Musandam is an incredibly picturesque area, where the sea is rife with fjords, with water breaking over huge towering rocks. The twisting and turning mountains offer a great opportunity to trek. The Musandam Dibba Tour includes various activities – fishing, banana boat rides, snorkeling, and more children will enjoy. Oman's 500+ forts are some of its most impressive cultural landmarks, a must-see for any history buff. Bahla Fort has seven miles of walls, for example, and is a UNESCO World Heritage Site. Be sure to visit Masirah Island to watch various species of turtles.
Where To Stay In Oman With Kids
Oman offers a ton of places to stay when enjoying one of the best weekend getaways from Dubai with kids. Nestled in the Al Hajar Mountains, a lot of families like The Alila Jabal Akhdar Hotel, which boasts both indoor and outdoor pools, plus a big spa. In Nizwa, stay at the Anantara Al Jabal Al Akhbar Resort, a luxury hotel that overlooks a beautiful canyon. Want to enjoy an authentic night in the desert? Step outside your comfort zone with 1000 Nights Camp, which offers a variety of tents to fit families of all sizes.
Jordan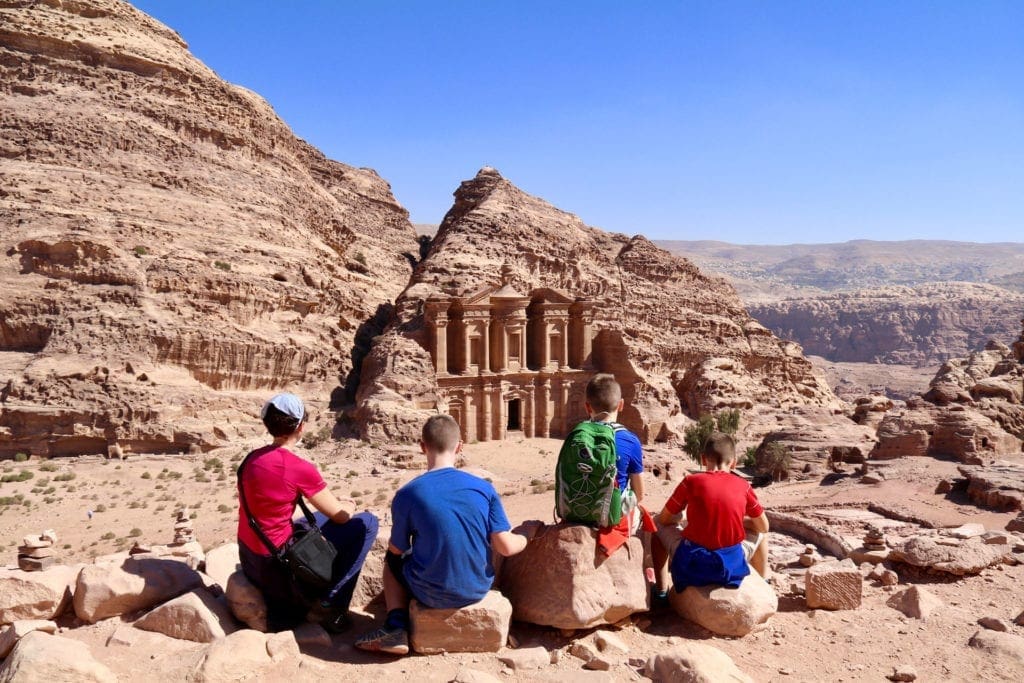 Jordan is part of the ancient world. As such, it's a treasure trove of many beautifully preserved prehistoric sites, especially in the capital city, Amman. Situated on the highest hill in the city, the Amman Citadel houses ancient ruins like the Temple of Hercules and the Umayyad Palace. Just outside of Amman, you can also visit The Dead Sea and take a dip with kids. Or, see the Corinthian columns in Jerash. Petra is also incredibly unique, as the entire city is carved out of red rock. There are many caves and old forts to visit as well, all made of red rock. Many of Petra's incredible primeval rock structures and historical sites are listed as UNESCO heritage sites. In southern Jordan, visit the Wadi Rum Protected Area, a gorgeous red-rock desert. Taking a camel tour at sunset will be an unforgettable experience for the whole family!
Where To Stay In Jordan With Kids
Where you'll stay in Jordan with kids depends on which city you'll want to spend the most time in. In Amman, try St. Regis Amman, Four Seasons Amman, or Hotel Fairmont Amman. In Petra, the Petra Moon Hotel has a convenient location only four minutes from the Petra Visitor's Center. With so much to offer while staying here, you'll quickly see why Jordan is one of the best weekend getaways from Dubai for families.
Happy Travels!
Families seeking one of the best holiday destinations near Dubai are spoiled for choice with this list! We hope you liked this list of Best Weekend Getaways From Dubai For Families written by FLT Contributor Neha Singh! Whether you're looking for history, culture, or delicious food, Dubai puts you in a great spot to experience it all. Enjoy your weekend vacation with your kids!
About The Author: Nisha loves traveling, seeing different places, and learning about their history. She also likes adventure sports like skydiving, bungee jumping, and zip lining. In her free time, she enjoys cooking, sketching, and chilling with her pet dog.
RELATED: 12 Best Family Hotels in Dubai
*Due to the COVID-19 pandemic, some of the attractions, accommodations, or things to do on this list may be closed. Please ensure availability before making your decision.
*This post may contain affiliate links that may earn us a small commission, at no additional cost to you. Affiliate links in no way inform the hotels, sights, products, or other recommendations included in our articles. All opinions and recommendations expressed here are compiled from submissions submitted by the generous members of our Families Who Love To Travel community.
READ NEXT: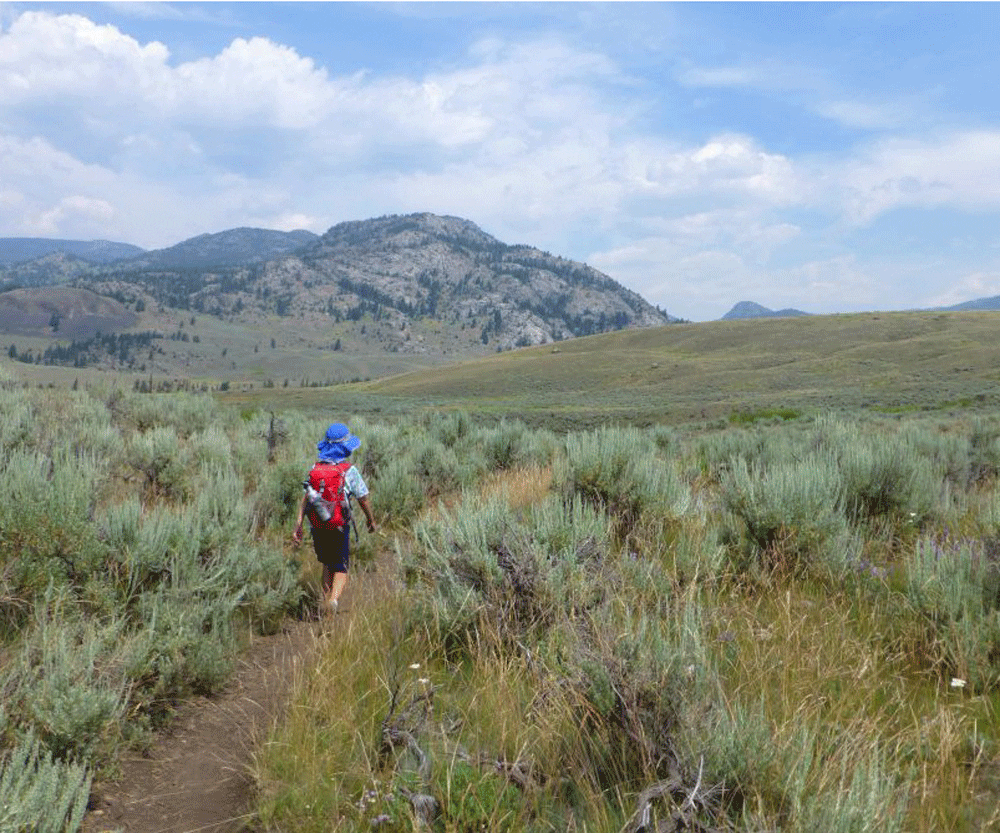 Everyone knows that Yellowstone National Park makes for a classic family vacation. Strolling the boardwalks...
If you're planning a trip with Delta Airlines, it's important to know a few things...