Winter family fun is never too far away when you're in Washington DC! Between historical monuments and scenic nature walks, the city's mild winter weather makes it ideal for exploring during the colder months. Though this season may be a little more complicated this year in light of the coronavirus pandemic, that doesn't mean families are stuck at home! Bundle up and head out to nearby family-friendly attractions like Great Falls National Park, where you can safely maintain your distance from other hikers. Bring your sled and take a ride down one of DC's many snow hills! If you're interested in getting your family out as the temperatures drop, here are a few things to do in DC in winter – as well as some bonus tips for warming up with a yummy hot chocolate or meal nearby. Keep reading for my list of Outdoor Winter Fun For Families In DC!
Walk in the Woods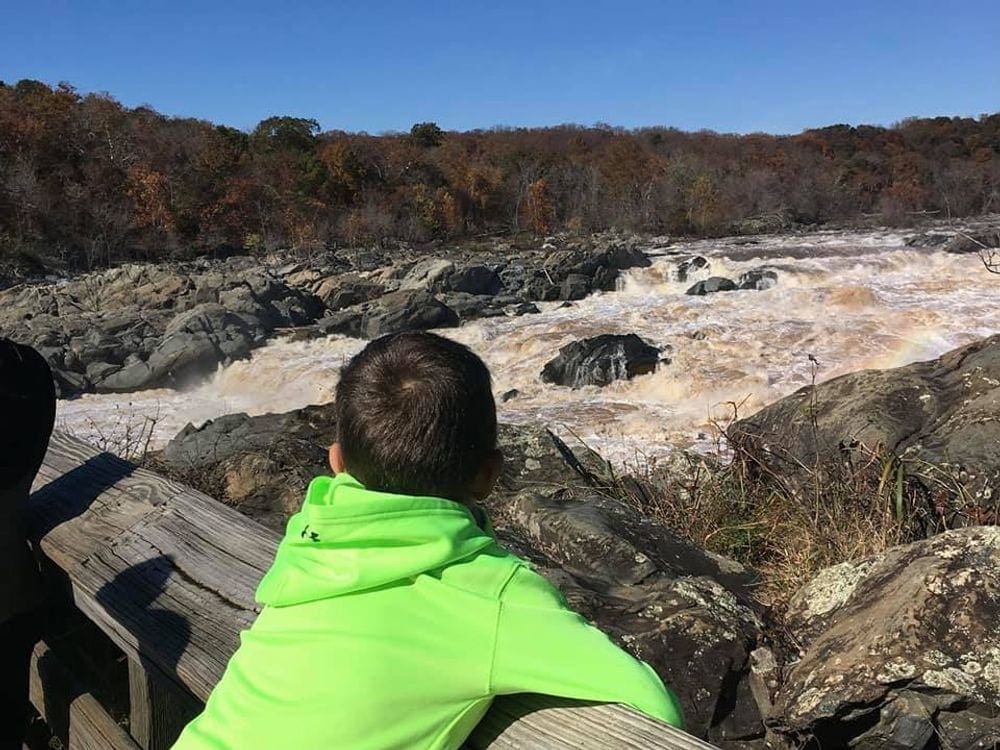 Winter in DC is as good a time as any to get out and explore your surroundings! At least in recent memory, the weather here has been pretty manageable for exploring outdoor activities near Washington DC. So, if you bundle up properly, spending some quality time together trekking in nature can provide a nice escape. Here are a few of my favorite nature excursions for families in or near DC.
Great Falls National Park
Visit Great Falls National Park with your family – it's one of the best outdoor activities in DC! Featuring fifteen miles of hiking, there are plenty of opportunities to stretch your legs at this picturesque park in Fairfax county. Luckily, the walk to the most picturesque point – the Great Falls – is only ten minutes from the main parking lot. And two of the three overlooks are wheelchair and stroller friendly too! On weekends and holidays, waits for a parking spot can start to form at 10:30 a.m. or so, so get there early; they open at 7 a.m. every day. About five minutes away is the center of Great Falls, Virginia (the corner of Walker Road and Georgetown Pike), where you can fuel up quickly post-hike at a variety of outposts. Get a quick treat at Starbucks or some great Italian takeout at Deli Italiano!
Rock Creek Park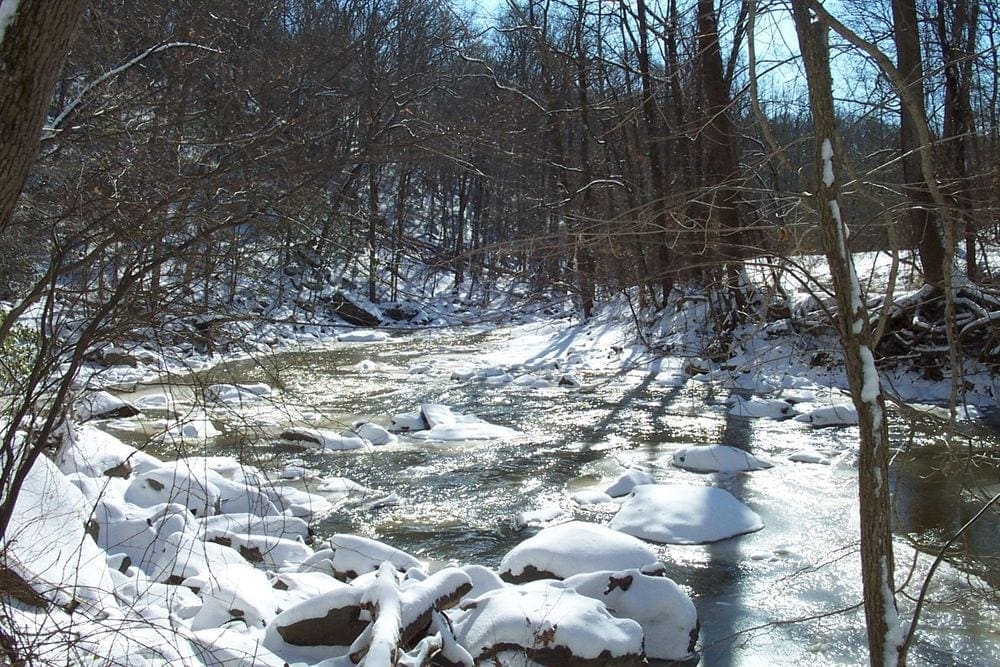 Rock Creek Park is another fantastic option for families searching for winter fun in DC! Open during daylight hours, it's truly an oasis right in the middle of DC, not to mention among the best outdoor activities for kids in DC. There are 32 miles of hiking trails and 131 points of interest for families to explore! Just north of the National Zoo, you'll find the heart of the park, extending toward the Maryland State Line. Parking is near the corner of 16th Street and Colorado Avenue, NW. Given the expansive nature of the park, there are plenty of spots in nearby neighborhoods to grab some food or drink. For example, in Columbia Heights, families will love the tacos at Taqueria Habanero, Laotian dishes from Thip Khao, or pizza from Little Coco's. A bit further south in Mt. Pleasant is Ellé for some hot chocolate, coffee, and European fare.
Theodore Roosevelt Island
Want an island getaway in our nation's capital? Theodore Roosevelt Island has it all from 6 a.m. to 10 p.m. daily! Accessible via footbridge along the Potomac River, this memorial to America's 26th President is one of the best outdoor activities in DC. In fact, there are three kid-friendly hiking trails, ranging from 1/3 to 1.5 miles, paved with pea gravel and/or boardwalk. Parking is limited, however, so arrive early – especially on the weekends! And note that restrooms are usually closed during the winter, but the park offers porta-potties instead. If you've worked up an appetite after exploring this stunning area, the nearby Rosslyn neighborhood in Arlington has you covered with chain favorites like Cosi, Sweetgreen, and Chipotle. Try Sfoglina's for some fancier Italian takeout or head to local chains like District Taco and Wiseguy Pizza.
U.S National Arboretum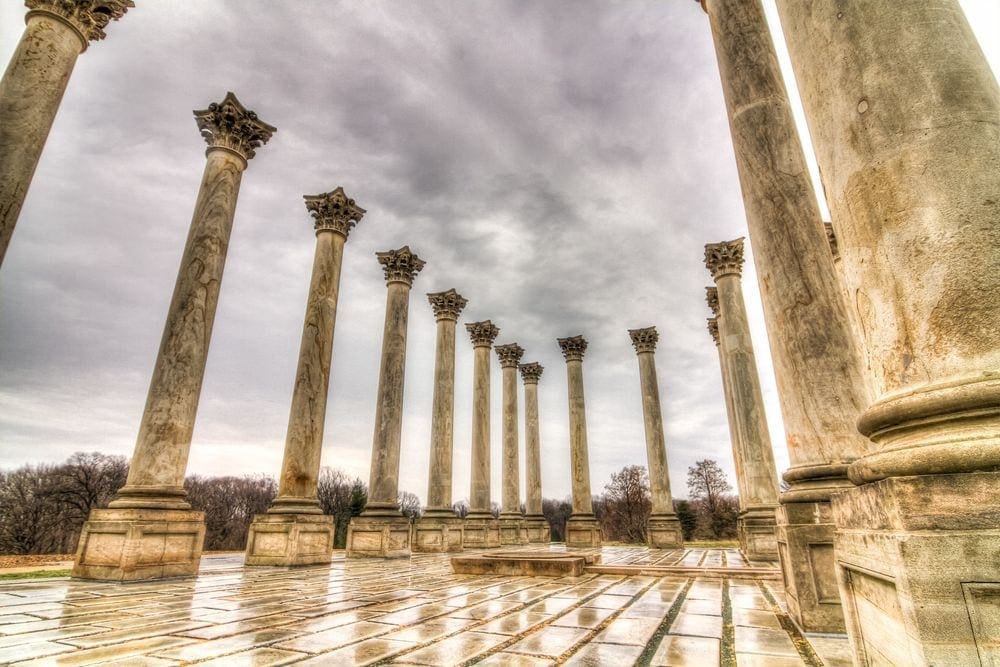 Nature-loving families can't miss a visit to the U.S. National Arboretum! Located in Northeast DC, it comprises nearly 450 acres of diverse horticulture, open from 8 a.m. to 5 p.m. every day except December 25. It's also a great place to bring the kids for a tranquil break from the city, even if you just wander spontaneously for an hour or two. Wondering what you're looking at as you stroll the grounds? Their interactive map, the Arboretum Botanical Explorer, will answer all your questions! Kids will love seeing what flora they can spot and they'll probably learn something in the process, too. (Not to mention tire themselves out in one of the most incredible outdoor activities for kids in DC !) When you're done exploring, grab something in nearby Ivy City! Order brews (and apple juice!) from Atlas Brew Works, Italian from Via Ghibellina, or barbeque from Ivy City Smokehouse.
For further options, check out Patapsco Valley State Park, Seneca Creek State Park, and Bull Run Occoquan Trail. All are fantastic outdoor activities near Washington DC!
Check Out the Monuments
Of course, DC is also known for its monuments! From the National Mall to Mount Vernon, you'll find traces of American history throughout the city. Luckily, there are numerous historical and cultural monuments around the greater D.C. area accessible during winter as well. Here are some more ideas for family things to do in DC in winter!
The National Mall
Any parents searching for outdoor winter family fun in DC should save time for The National Mall. With two miles from the Capitol to the Lincoln Memorial, there is plenty of place to roam and tons of monuments to check out in between! Whether war observances, presidential monuments, or picturesque museums from the outside, the Mall offers a lot during a winter stroll. Keep an eye out for famous points of interest like the Washington Monument or Constitution Gardens! While in downtown D.C., you're also likely never far from a coffee shop to warm up a bit; but take note that many businesses have been closing because of fewer office workers commuting. Depending on where you are on the Mall when you need a break, stopping by the food courts in Union Station, L'Enfant Plaza and the Ronald Reagan Trade Center might be your best bet.
National Harbor
Stop in DC's National Harbor to enjoy the cool winter breeze! Located a quick 10 minutes outside of the city, it is among the best outdoor activities in Washington DC. This waterfront collection of boutiques, restaurants, and other kid-friendly attractions is a one-stop shop during the winter. Kids will love walking along the tree-lined promenade while overlooking ships in the marina. The Awakening, a 72-foot outdoor statue, and the giant Capitol Wheel are just two scenic points. The National Harbor also provides families access via ferry to Old Town Alexandria or Mount Vernon. Once you've worked up an appetite, there's plenty to satisfy your hunger too. Nearby, the neighborhood has many options for a treat or takeaway meal. Try Elevation Burger or Nando's, two favorite spots among families!
Mount Vernon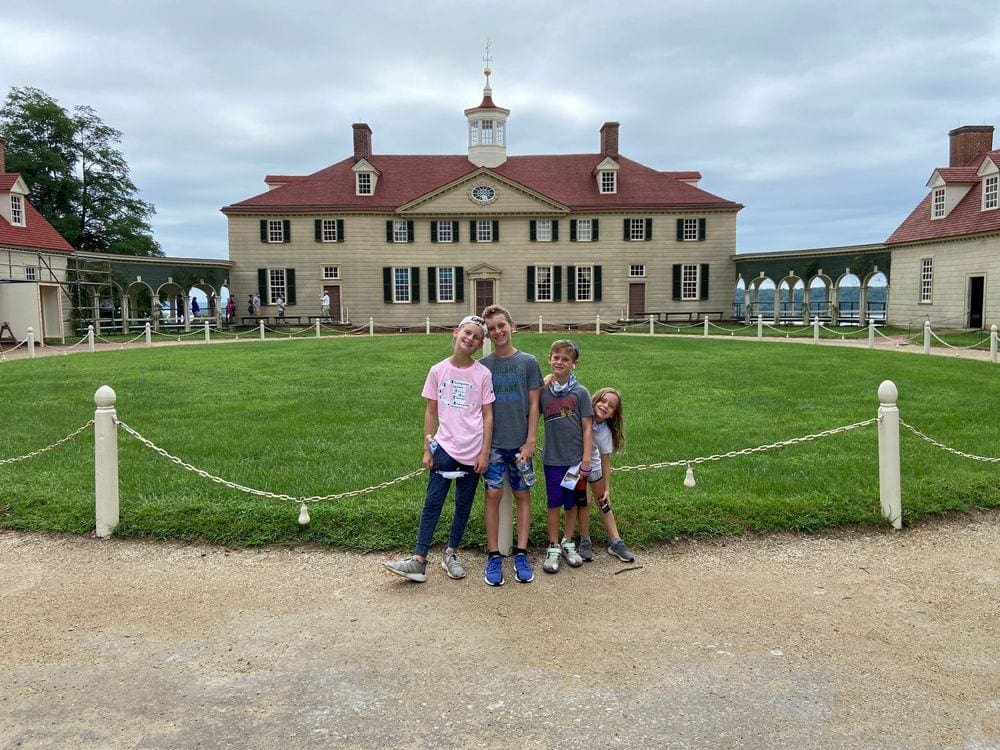 Discover centuries of American history at Mount Vernon! Located in northern Virginia just a short drive from DC, this former home of George Washington has plenty of space to enjoy a brisk winter walk. And, of course, take in some history with your family! In addition to illuminating the life and career of the first U.S President, Mount Vernon has a daily schedule of family-friendly activities. This includes outdoor, socially distanced tours, open every day. Learn some quick fun facts, wander the beautifully manicured estate gardens, and don't forget to stop in the education center! Alongside tombs for George Washington and his wife Martha, Mount Vernon also houses a unique pioneer farm adjacent to his mansion. Unlike many outdoor activities near DC, however, keep in mind you'll be charged an admission fee for guests ages 6 and up. Visiting the food court, restaurant and shop is free!
Manassas Battlefield National Park
Don't forget to add Manassas Battlefield National Park to your family's DC itinerary! For more history and fewer monuments, this battlefield has got you covered from sunrise to sunset nearly every day of the year. Transport the family back to the 1860s and walk the Henry Hill loop trail or hop from field to field, taking in historical houses, cemeteries, and other points of interest. The area is pretty spread out, so you can warm up in the car in between while exploring one of the best outdoor activities near DC. If it's not too frigid outside and the weekend, the Winery at Bull Run might offer a nice stop; they offer spaced-out picnic tables with a guest food truck to complement their wines and non-alcoholic beverages. Otherwise, downtown Manassas – near I-66 and Sudley Road – offers everything from national chains to local coffee shops, Vietnamese, Italian, Mexican, and American.
Go Sledding
Nothing says winter family fun in DC without some sledding! Though there aren't any official sledding spots here, there are a few places where locals like to bring their own sled. Join in on the fun at popular spots like Battery Kemble Park near the Palisades, Book Hill Park in Georgetown, or Fort Reno Park in Tenleytown. Here, you can bring your sense of adventure and enjoy some quality time as a family! A few other family-favorite spots further away include the U.S. Capitol Grounds on Capitol Hill, the G.W. Masonic Temple in Alexandria, Virginia, and Takoma Park Middle School in Maryland. All have centralized areas to get a bite to eat or a warm beverage after playtime is through! This is one of the best things to do in DC in winter!
Take A Family Ski Vacation
Winter is a perfect time to take a family ski vacation near DC! From the city's central location, you're just a short drive away from some of the best ski resorts on the East Coast. Families with little children or beginner skiers can briefly escape the city at Liberty Mountain Resort in Pennsylvania, a mid-size resort that's also nearby historic Gettysburg. Or, there's also Nemacolin Woodlands Resort in Pennsylvania, which has a small skiing mountain ideal for beginners. If you're looking for a bigger resort with more activities for non-skiers, you'll probably prefer Seven Springs Resort in Pennsylvania or Massanutten Resort in Virginia, featuring its own indoor waterpark! Skiing on Camelback Mountain is another fantastic option for families since there are multiple slopes for all skill levels. For families with more advanced skiers, consider making the trip to Snowshoe Mountain Resort for skiing, tubing, and more winter fun!
RELATED: Click Here to Discover Where To Ski Near DC With Kids
Ice Skate With Your Family
Ice skating is another popular activity for families to enjoy during winter in DC. Though there are rinks local to the area, many are closed this season. Parents willing to venture out a bit can take little ones to the Rockville Skating Rink in Mayland, which welcomes guests to its outdoor rink. Adults must accompany all kids younger than twelve. As the largest outdoor rink in Northern Virginia, The Pentagon Row Outdoor Rink is also worth a visit. It's open every day with options for group and private lessons. Tickets for one hour of skating at a specific time can be purchased in advance online to ensure contactless ticketing and to minimize overcrowding. Other rinks outside the D.C. Beltway open this winter include Reston Town Center and Silver Spring Ice Skating, both well-situated in town centers. Consult the websites in advance just in case! Reservations are either recommended or required.
Happy Travels!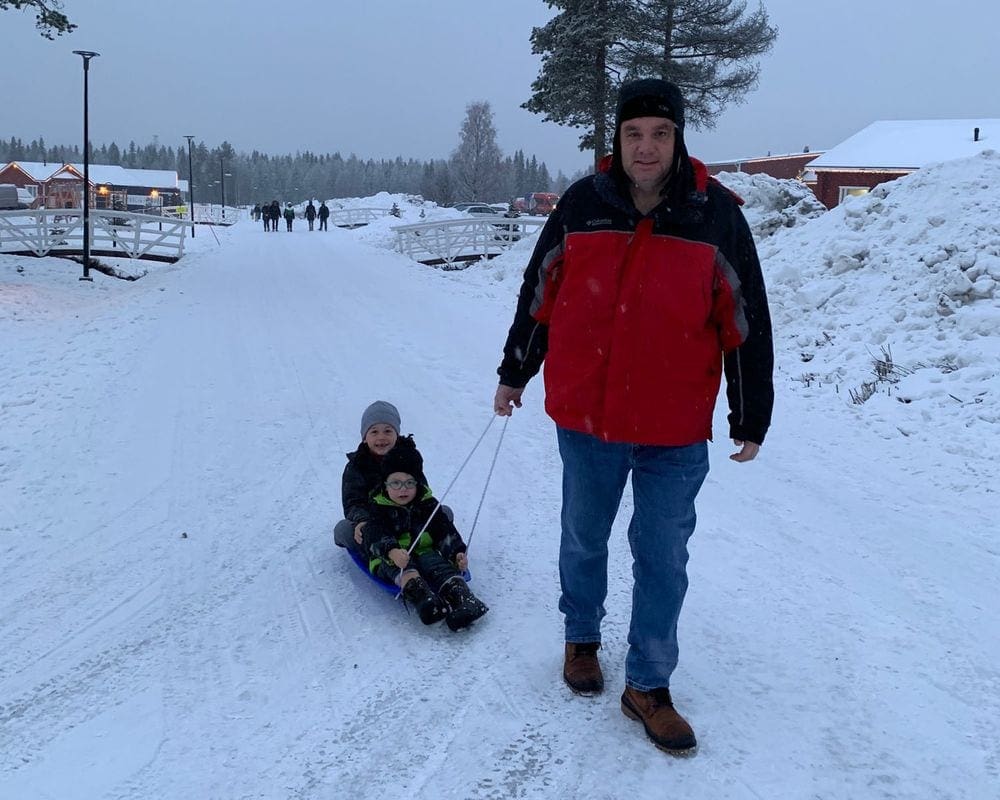 We hope you've enjoyed this list of Outdoor Winter Fun For Families in DC written by our contributor Megan Tucker! Whether you're looking to cozy up near a fire or spend your winter outside being active, DC is sure to impress every member of your family. There are so many amazing outdoor activities in Washington DC! Enjoy your time together during this special season! Find more from Megan on her blog, The Tucker Family.
READ MORE: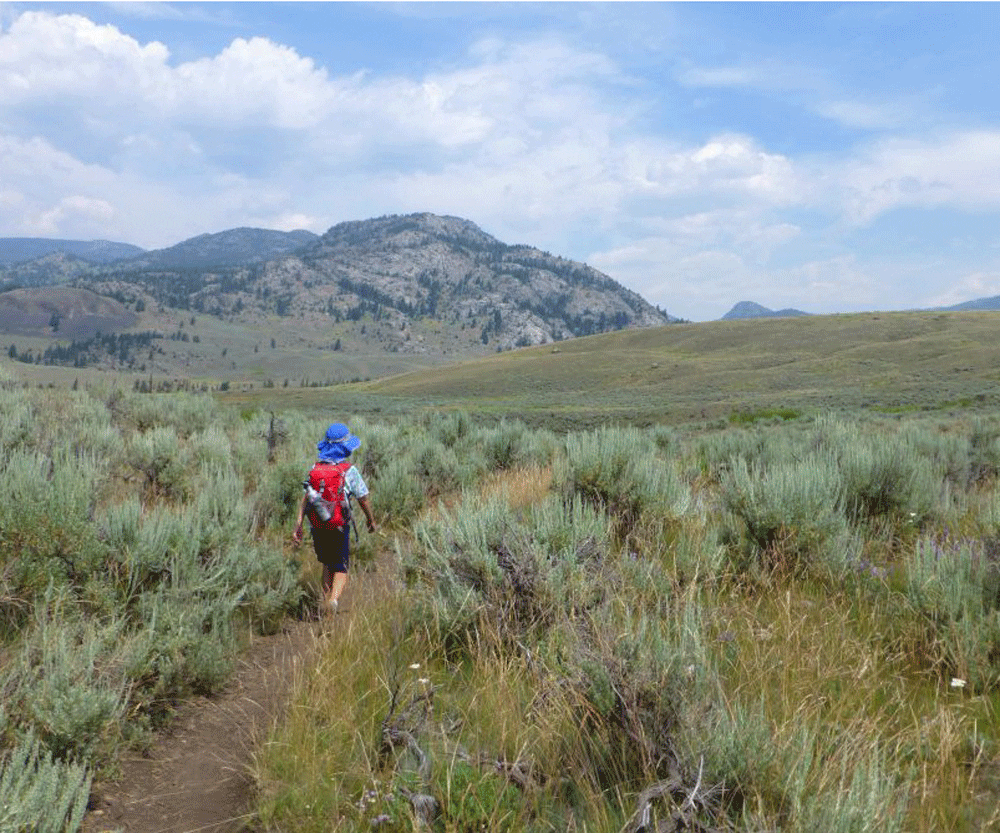 Everyone knows that Yellowstone National Park makes for a classic family vacation. Strolling the boardwalks...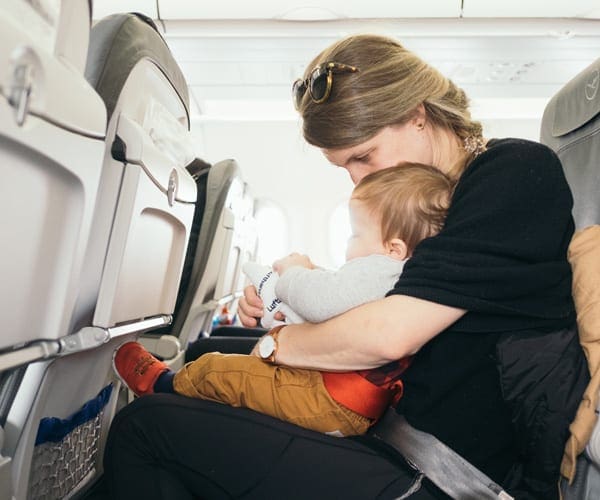 Families Who Love To Travel contributor Meghan Oaks provides her 10 best tips for your...