Nothing is better for a day of family fun than a trip to one of these zoos in the Midwest for families! From Cleaveland to Omaha, you'll find some of the best animal encounters in the country located in various off-the-beaten-path cities. Whether you are looking for a zoo close to home or a stop on your next vacation, some of the best zoos can be certainly found in the Midwest. Kids will love seeing all types of local animals, plus some exotic options, depending on where you go. If you're searching for the best zoos in the Midwest for families, then you've come to the right place. We've compiled the best zoos that feature fun family activities, memorable animal encounters, unique children's programs, and so much more. Keep reading to find out which zoo you should visit next with your family!
Omaha's Henry Doorly Zoo and Aquarium
Omaha, Nebraska
As one of the best zoos in the entire world, the Henry Doorly Zoo and Aquarium is an incredible place for families. With 160 acres, this massive Nebraska zoo is also one of the best things to do in Omaha with kids. Tour the world's largest indoor desert, the largest indoor rainforest in North America, the Asian highlands, and the African grasslands! Kids will love seeing the sea lion demonstration, spotting bats in the Kingdom of The Night, or visiting the butterfly and insect pavilion. You can purchase single or two-day tickets online, and discounts are available for children under 11. You can also bring in outside food and drink, so you don't have to spend a ton on snacks. If you're staying at a nearby hotel, you may be able to take a shuttle to the zoo. Free parking is also available on a first-come, first-serve basis.
Toledo Zoo and Aquarium
Toledo, Ohio

The Toledo Zoo and Aquarium hosts more than 10,000 animals, offering an incredible variety of activities and exhibits in Ohio. Among the best zoos in the Midwest for families, the Toledo Zoo and Aquarium features kid favorites, including animals like penguins, flamingos, elephants, tigers, monkeys, bears, giraffes, snakes, butterflies, sharks, fish, turtles, and so much more! The zoo offers daily animal demonstrations, highlighting some of their most interesting residents. Unlike many other zoos, you can see demonstrations with very special animals like polar bears, meerkats, elephants, and hippopotamuses. Parents love all of the perks that come with being a zoo member. Members get unlimited access to the zoo, extended zoo hours, priority lines, and free parking. Be sure to visit the Toledo Zoo and Aquarium around the holidays for the zoo lights program, Lights Before Christmas. In the summer, you can enjoy live music in the zoo's historic Amphitheatre.
Columbus Zoo and Aquarium
Delaware County, Ohio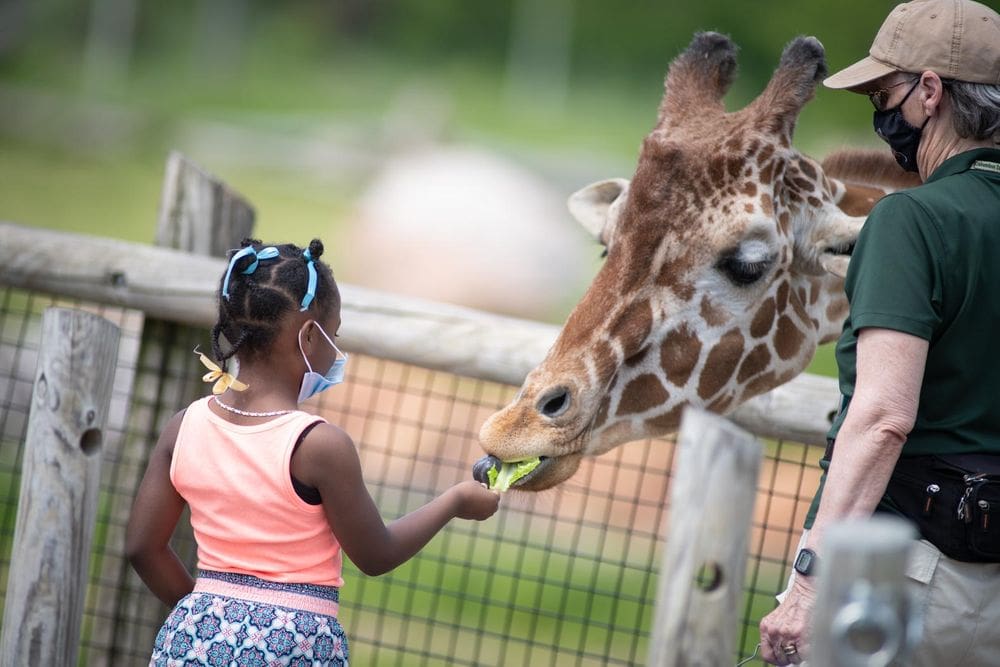 One of the best Midwest zoos for families is definitely the Columbus Zoo and Aquarium. Located just north of Columbus in Powell, Ohio, the zoo offers unique VIP experience passes, which provide exclusive access to the zoo for you and your family. VIP passes include giraffe, stingray, and lorikeet feeding, priority seating at certain demonstrations, and unlimited rides on the train, carousel, pony, and camel. Plus, 25% off of food and beverages at the zoo! Certainly, the VIP Experience Pass is a must for anyone visiting Columbus, Ohio. You can also book a variety of tours that you and your children will love. Memorable experiences include elephant baths, reindeer encounters, up-close visits with cheetahs, exclusive sea lion tours, and more. The zoo also features many holiday-themed events, including Boo at the Zoo in October and WILD LIGHTS, an efficiently powered annual holiday light show.
Pro Tip: Plan to spend the whole day here so you can also check out Zoombezi Bay. This water park is operated by the Columbus Zoo and Aquarium and promises endless fun in the sun for kids of all ages! Easy access to this splashing good time makes Columbus Zoo and Aquarium one of the best zoos in the Midwest for families!
Saint Louis Zoo
St. Louis, Missouri
More than 12,000 exciting animals call the Saint Louis Zoo home, making it one of the best zoos in the Midwest for families. As one of the only free zoos in the country, it's also the best zoo in Missouri. In fact, the Saint Louis Zoo is known as America's top free attraction thanks to all of its programs, activities, and exhibits that come at no cost to you! Kids will love the new dinosaur attraction, featuring a life-size triceratops, massive dinosaur replicas, and a staged fossil dig site. Of course, there's also the classic Penguin Habitat, plus the reptile house. Your little ones will also learn a lot during your visit, encountering unique animals from more than 500 species. Throughout the summer, the zoo also offers Family Fun Friday Nights. It's a safe place to enjoy live entertainment, extended hours on animal exhibits, and food and drink specials.
Brookfield Zoo
Brookfield, Illinois
For the best zoo near Chicago, take the whole family to the Brookfield Zoo. Located less than 15 miles from Chicago, it offers fun family year-round. Dozens of species reside here, including big cats, bears, giraffes, monkeys, rhinos, penguins, and more. From the seven seas to the tropics, you can see all of these impressive animals for yourself. Parents appreciate the discounted ticket prices for children under 11, plus convenient paid parking options near the zoo. You can also rent strollers during your stay to make it easier to get around with little ones. There are a lot of attractions to participate in during your trip, including dolphin exhibits, butterflies, motor safaris, hands-on animal interactions, and more. You can even go for a ride on the largest hand-carved wooded carousel in America! Finally, those visiting around Halloween will love the Boo at the Zoo event held at the Brookfield Zoo.
Pro Tip: Becoming a member gives you instant access to free zoo admission, free parking, and special discounts.
Cleveland Metroparks Zoo
Cleveland, Ohio
More than 3,000 animals live at the Cleveland Metroparks Zoo. And, they're all waiting to welcome you to the best zoo in Cleveland! This huge zoo features more than 180 acres of indoor and outdoor facilities. During your visit, kids can see the largest primate collection in North America. Plus, the RainForest exhibit, which is a top attraction. There are also plenty of baby animals, including Merah the baby orangutan, otter pups, a giraffe calf, and a baby rhino. Exhibits are open all year, and parents appreciate the convenient tram that takes guests from exhibit to exhibit. Zoo admission is relatively affordable with discounts available for children under 11. You can also purchase a total experience ticket, which includes various privileges while exploring one of the best zoos in the Midwest for families! Lastly, kids who love spooky thrills will adore the Boo In the Zoo event held during Halloween.
Lincoln Park Zoo
Chicago, Illinois
Chicagoland is home to the best zoos in the Midwest for families, including the Lincoln Park Zoo. Bringing wildlife to the center of Chicago, it showcases about 200 unique species from all over the world. Take a self-guided tour to visit penguins, monkeys, camels, zebras, and more. Plants and gardens at the zoo also offer homes to birds, frogs, and other native animals, creating an oasis in the heart of the city. The Lincoln Park Zoo is a favorite among children thanks to its extensive kids' programs. Kids can take part in half-day, full-day, or multi-day zoo camps. You can also enjoy family nature days and campouts at the zoo to take your experience to the next level. Daily zoo activities are available during your visit too, including seal training, polar bear training, and monkey cognition and care. Plus, don't miss ZooLights, a festive occasion during the December holiday season.
RELATED: Fun Things To Do In Chicago With Kids
Indianapolis Zoo
Indianapolis, Indiana
The Indianapolis Zoo is one of the best zoos in the Midwest for families, offering a one-of-a-kind experience you won't find anywhere else. Showcasing a variety of animals, exhibits range from an Orangutan Center to a Forest Biome featuring bears, tigers, and more. Children will never forget their memorable experience at the Indianapolis Zoo, especially if you book encounters like swimming with dolphins, meeting a sloth, and bathing an elephant. You can even purchase artwork created by one of the zoo's animals just for you and watch them bring their creation to life! Youth and family programs are also available to provide extensive education on the animals and their care. You can also participate in the Family Twilight Adventure to explore the zoo and go behind the scenes. Seasonal events include Christmas at the Zoo and ZooBoo during Halloween. Finally, there is convenient paid parking near the zoo.
Pro Tip: Discounted tickets are available for children 12 and under.
Cincinnati Zoo and Botanical Garden
Cincinnati, Ohio
When it comes to the best zoos in the Midwest for families, you can't go wrong with the Cincinnati Zoo and Botanical Gardens. As one of the best things to do in Cincinnati with kids, the zoo features more than 20 impressive animal habitats. Kids will adore the Rhino Reserve, Lemur Lookout, or even visiting the petting zoo. Special events also happen each month, and camps and classes are available for children. Families can even book family day programs to spend time together learning about the animals. Say goodnight with a family sunset safari or explore the zoo with your own private cart tour. In addition to the magnificent animals found at the zoo, you can explore the beautiful botanical gardens. Several garden exhibits are available to teach you about native plants, pollinators, growing techniques, endangered species, and more. Finally, holiday visitors can't miss the PNC Festival of Lights!
Happy Travels!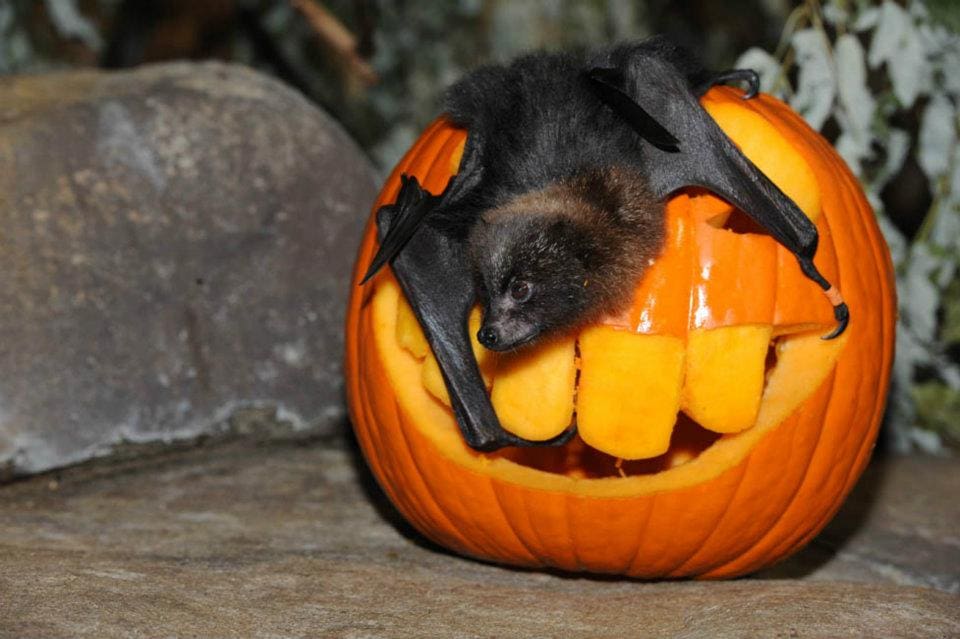 We hope you liked this list of Best Zoos In The Midwest For Families! Whether you're headed to Ohio for a long trip or stopping briefly in Chicago, there are zoos all families can enjoy in the Midwest. Enjoy your animal adventures with your kids!
*Due to the COVID-19 pandemic, some of the attractions, accommodations, or things to do on this list may be closed. Please ensure availability before making your decision.
*This post may contain affiliate links that may earn us a small commission, at no additional cost to you. Affiliate links in no way inform the hotels, sights, products, or other recommendations included in our articles. All opinions and recommendations expressed here are compiled from submissions submitted by the generous members of our Families Who Love To Travel community.
READ NEXT:
6 Exciting West Coast Safaris and Animal Parks for Families
6 Best East Coast Safaris for Families (Recommended by Real Parents!)
18 Amazing Things to Do in Minneapolis Families Will Love
Best Lakes in the Midwest for Families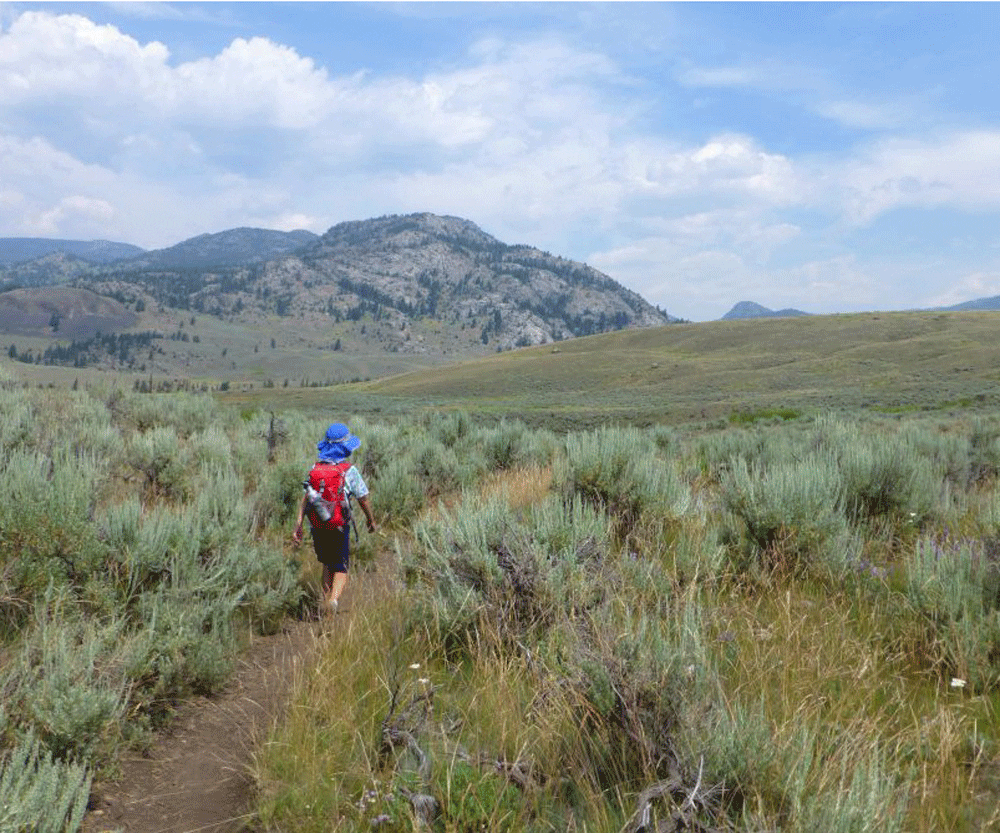 Everyone knows that Yellowstone National Park makes for a classic family vacation. Strolling the boardwalks...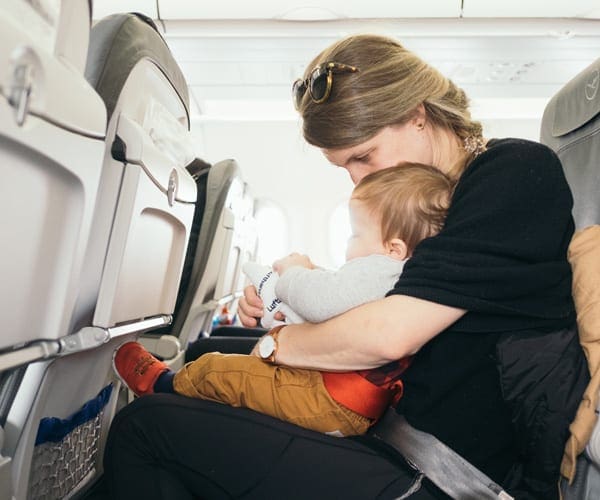 Families Who Love To Travel contributor Meghan Oaks provides her 10 best tips for your...