Spend your family's autumn adventure exploring fall foliage with kids near NYC! From charming Central Park to The Berkshires, Hunter Mountain, and Connecticut, there's no better season to enjoy the great outdoors. Take an easy hike, hop on a scenic railroad, or soar above mountaintops from a gondola! Whether you're looking for a local option to appreciate autumn or want to take a more extended escape, you'll be pleased to discover all the options you have here. Some are more kid-friendly than others, of course, which is why we've compiled this list of the best places to see fall foliage with kids near NYC! Using our family travel community's suggestions, we've rounded up some of the best family-friendly fall destinations to plan your itinerary. Read our Best Places to See Fall Foliage with Kids within 3 Hrs Of NYC to discover your perfect getaway with kids!
Best Places to See Fall Foliage in NYC
You don't have to leave the city to see the best fall foliage near NYC with kids! From these locations, you can see some of the best fall foliage in New York without leaving NYC. Not to mention, participate in some of the best fall activities for kids in New York! If you're seeking options for fall activities for families in NYC, this list is sure to get you started.
Greenbelt Nature Center, NYC
Early October – Late October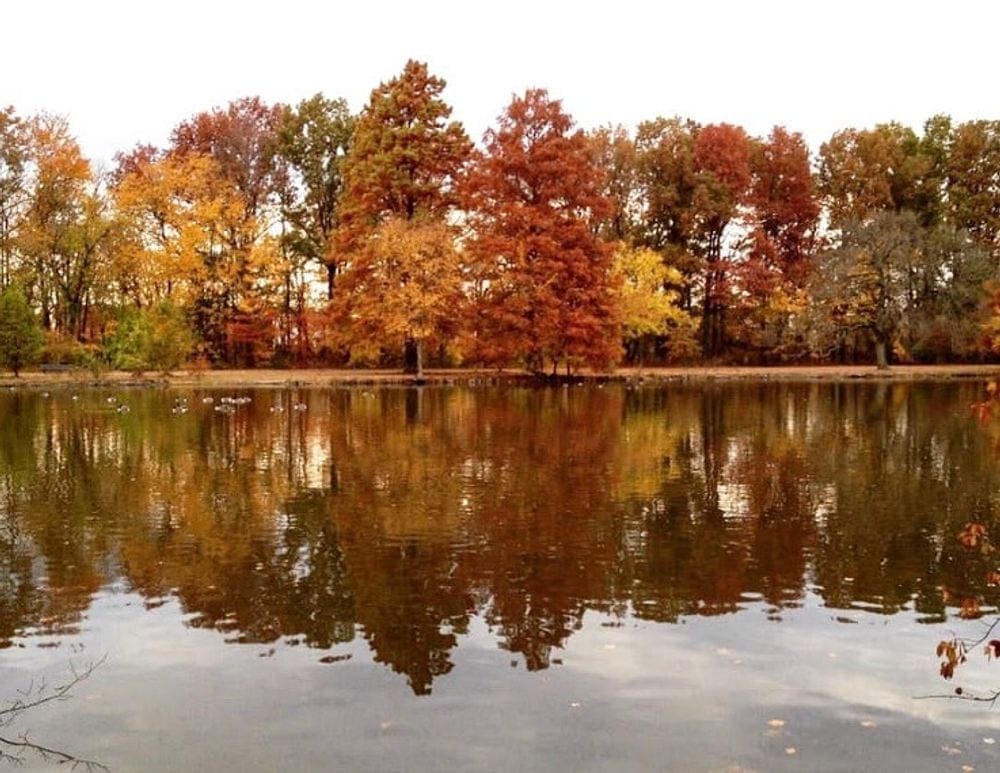 Greenbelt Conservancy is Staten Island's very own autumn attraction! When the leaves begin to turn vibrant colors during the month of October, this expansive nature center features over 35 miles of easy-to-moderate trails for families to explore.
In fact, there's even an option to book a guided hike with an expert from the center. That way you'll learn something along the way, too! No matter which trail you choose, though, you'll feel like you've entered a peaceful oasis separate from the bustle of the city. Kids can also look out for native wildlife as you make your way down the Serpentine Ridge, winding through one of New York City's last undisturbed forest areas. At the center of Greenbelt Conservatory, you can finally marvel at its sparkling 16-acre lake, surrounded by a flurry of fabulous fall colors. The Greenbelt Conservatory is also located within the larger High Rock Park, a woodland area also worth exploring afterward if you have time to spare!
Central Park, NYC
Early October – Late October
New York City families have fall foliage in their own backyard! Central Park is truly magical during October. While you can witness this phenomenon anywhere in the park, there are a few particularly family-friendly spots. Firstly, the iconic Pond at Central Park South between the Fifth and Sixth Avenue entrance. Not only is it the perfect photo backdrop thanks to the famous Gapstow Bridge, but children can also spot ducks and geese. Along 66th Street, The Mall is a strip of benches located under a canopy of vibrant fall colors.
Then, for a picture-perfect moment, continue toward 74th Street to Bow Bridge. Known as the most photographed place in Central Park, the brilliant fall leaves frame its classic architecture. Adventurous kids will adore Belvedere Castle, an observation point located at mid-Central Park on 79th Street. Here, admire the landscape from a spectacular vantage point on Turtle Pond.
Pro Tip: Kids can roam the nearby sprawling Great Lawn after taking in the views from Belvedere Castle. It's a great place to explore and burn off some busy energy! Not to mention, meaning here is one of the best fall activities for families in NYC!
RELATED: Best Apple Picking Farms To Visit With Kids Near NYC!
Best Places to See Fall Foliage near NYC in New York
Stick to New York to see some of the best fall colors near NYC for families! Within state lines, you'll still be treated to an amazing array of colors all within three hours of NYC! For some of the best places to see fall foliage in New York with kids, head to stunning locations like the Hudson Valley or Hunter Mountain. Don't worry, we've also suggested some great fall activities for families in New York too!
Catskills Mountain Railroad, NY
Early October – Mid-October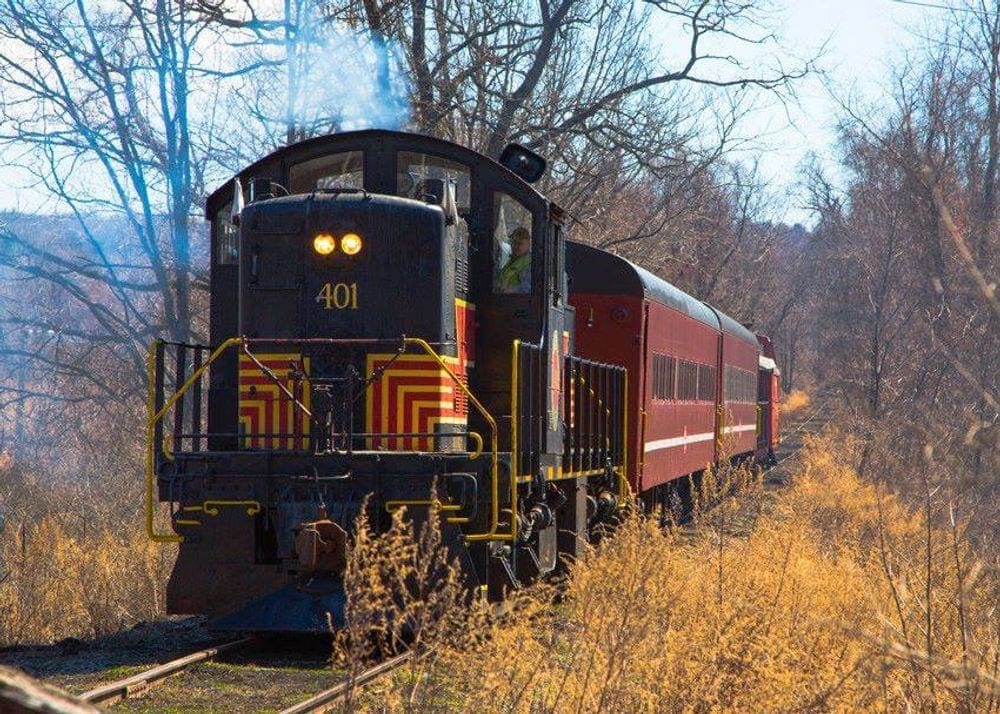 An adventure aboard the Catskills Mountain Railroad will impress the entire family. This panoramic train travels from Kingston Plaza's Westbrook Station through the Hurley Flats and back, but with a kid-friendly Halloween-themed twist!
During October, the Fall Adventure Train is designed to appeal to all ages. Parents will love how it's educational too since the journey illustrates the origins of the Jack-O-Lantern alongside myths surrounding local lantern styles in the Catskills. If you have a pumpkin lover in the family, remember sure to book the Pumpkin Express Edition for a bonus! What child wouldn't love their own Halloween friend to decorate? Typically, a ride runs for eight miles and lasts about an hour and fifteen minutes, offering closed or open-air vintage cars. Arrive early to snag a coveted window seat! Certainly, this is one of the best ways to see fall foliage near NYC with kids!
Top 50 Catskill Vacation Rentals | Vrbo.com
RELATED: Top Northeast Fall Foliage Treks by Train, Boat, or Car!
Walkway Over the Hudson State Historic Park, NY
Mid-October – Early November
Walk over the world's longest elevated pedestrian bridge when you visit Hudson State Historic Park, in Poughkeepsie, NY. With 360-degree views of the Hudson River and its surrounding landscape, we can't imagine a better choice for scenic autumn views during October or November than the Walkway Over The Hudson State Historic Park.
Firstly, stop at the Welcome Center available on either end for a quick map to help you navigate the walkway. Then, set off on your path to take in the smell of crisp fall leaves, stopping to appreciate whatever catches your eye along the way. If it's open, families can even take a scenic ride on a glass-enclosed elevator! Families visiting the Walkway Over The Hudson State Historic Park in October can also experience the super exciting Walktoberfest. With more than 100 vendors spread throughout the park, families can enjoy warm cider, farm-fresh products, and more fall fun.
The Hudson Valley, NY
Mid-October – Early November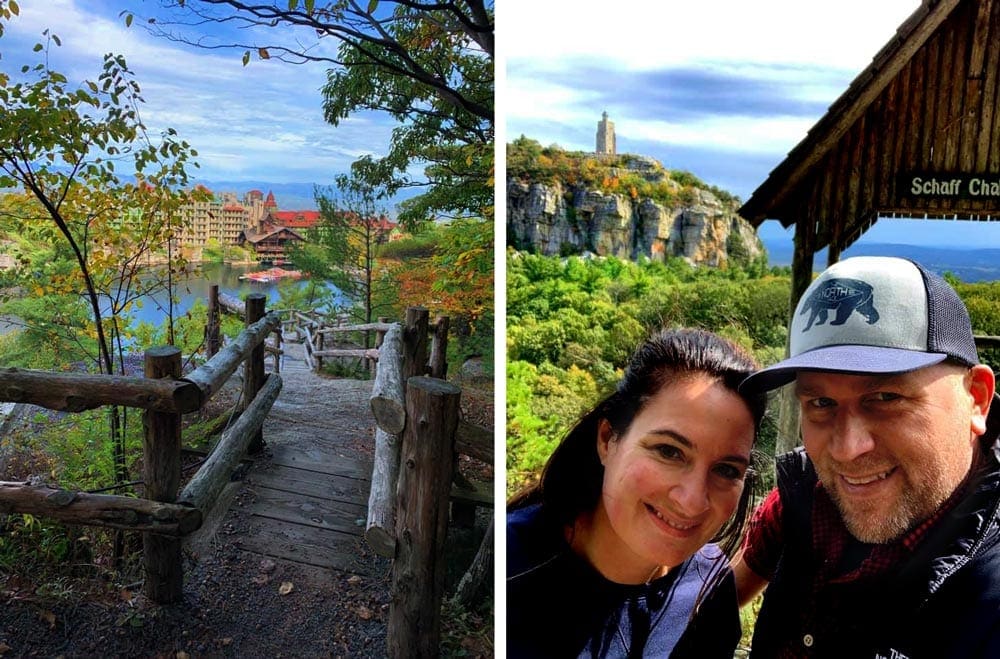 The Hudson Valley awaits your family's fall foliage adventure! From October to November, this stretch of New York towns is a great day trip to experience its three regions: Upper, Middle, and Lower Hudson Valley.
Visit Castle Rock Park in the Lower Hudson Valley, for example, and take the Castle Rock Trail along a picturesque path overlooking Blue Mountain. Want to see the fall foliage from the water? Various local tour companies along the mid-Hudson Valley also offer a variety of river cruises, most of which include dinner. Near Lake George, also book a stay at Gore Mountain to take advantage of its scenic Skyride. Nearby Prospect Mountain is another worthwhile option for its easy Prospect Mountain Hiking Trail, overlooking Lake George Village and the Adirondack Mountains. Or, head West toward The Finger Lakes, where you'll find Watkins Glen State Park. Watch rocky cliffs descend into flowing waterfalls from its loop trail!
Pro tip: Book your family's stay at Mohonk Mountain House for a Hudson Valley vacation! As one of the best fall destinations to visit with kids near NYC, this New Paltz resort welcomes families all year round. Enjoy its Mohonk Mountain Gardens, loop around the Mohonk Lake Trail, go horseback riding, and rock climbing, and do more exciting activities! Certainly, these are some of the best fall activities for kids in New York!
Book Mohonk Mountain House now for your family vacation.
RELATED: Best Family Hotels and Resorts in New York State
Cold Spring, NY
Mid-October – Early November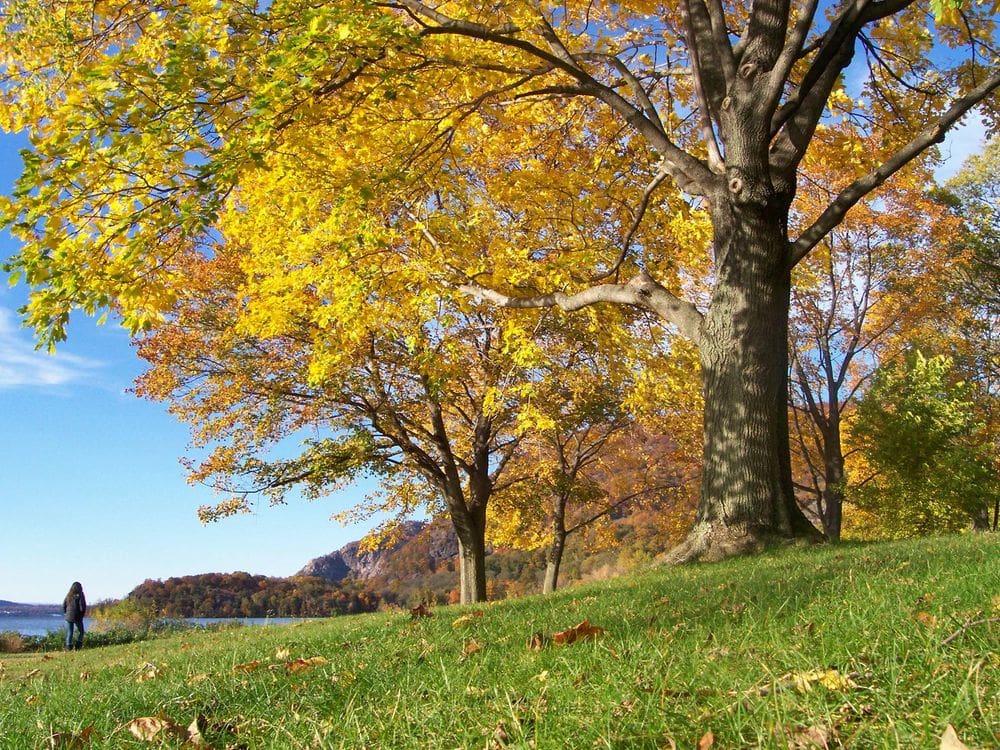 Cold Spring is a hidden gem in New York's Hudson Valley. Famous for its antique shops, quaint Main Street, and laid-back vibe, it's also one of the best places to see the fall foliage in New York from mid-October to early November. Hiking is one of the best ways to take in the views, whether on the nearby Old Forge Trail Loop or the Little Stony Point Short Loop. Both are easy enough for kids of all skill levels.
If you want a postcard-worthy landscape, then try tackling one of the trails in Hudson Highlands State Park (hike the Cornish Estate Trail to pass by historic ruins!). Or, take it a little slower and stroll through the lush leaves at Stonecrop Gardens, the biggest public garden in Cold Spring. Foundry Dock Park, located right by the waterfront, is the perfect destination for a family picnic on a sunny day.
Hunter Mountain, NY
Early October – Mid-October
Hunter Mountain offers endless opportunities for families to see the fall foliage! Throughout October, this historic mountain resort showcases the Catskills' best scenery through a variety of kid-friendly seasonal programming, alongside regular resort amenities.
As usual, a hike is a great way to experience the Catskills from the ground, whether it's on the Artists, Sunset, or Boulder Rock Trails. These are the three easiest trails for younger kids, though older kids with a bit more ambition may even want to tackle the famous Spruceton Trail. Leading up to the Hunter Mountain summit, the second tallest peak in the Catskills, you'll finish your adventure at the Fire Tower, one of the few remaining lookout points nearby. Prefer to sit back while a view reveals itself to you?
Bear Mountain State Park, NY
Mid-October
Bear Mountain State Park is a leaf-peeping paradise! This well-known Hudson Highlands peak is less than 2 hours from NYC, making it a perfect destination to visit with kids. Plus, with over 5,000+ lush acres to explore during mid-October, your biggest challenge will be deciding when to finally leave!
Families flock to Hessian Lake every fall eager to take in views of this splendid setting. Kids can even ramble the playground nearby or rent a paddleboat to explore the lake! Hikers will also appreciate how The Appalachian Trail runs for six miles, though it's steep and better suited for teens. Younger kids can loop around Hessian Lake or the Brook Ponds Loop Trail near Fort Montgomery. Of course, don't forget to hike across the famous Bear Mountain Bridge (preferably with binoculars!), framing the Hudson River with fluttering fall foliage. Take a spin on the merry-go-round to end your adventure at Bear Mountain State Park!
RELATED: 8 Best Pumpkin Patches Near NYC to Visit with Kids
Best Places to See Fall Foliage near NYC in Massachusetts
If you're seeking the best places to see fall colors in Massachusetts with kids, look no further than the Berkshires! Here, enjoy some of the best fall activities for kids in Massachusetts.
The Berkshires, MA
Late September – Mid-October
The Berkshires is surely one of the best places to see fall foliage with kids near NYC! Around three hours away, this Western Massachusetts region is known for its cluster of hilly, family-friendly towns. Experience as much as possible by hopping from town-to-town and covering all the ground you can during October!
Located in Hancock, families love the Bentley Brook area for its access to spectacular scenery. If little ones want to see fall foliage from an aerial view, however, there's no better place than adventure parks. Visit Jiminy Peak and Catamount Mountain Resort! Further south, drive up to Mount Greylock, a mesmerizing mountainside with views of Vermont's Green Mountains and the Taconic Range. Afterward, children can finally brag about climbing the highest point in Massachusetts! Then, if you have pumpkins in mind, The Incredible Naumkeag Pumpkin Show, which happens in October, is a must with kids! There are plenty of family-friendly hiking options throughout the region too.
End your fall foliage vacation in The Berkshires at Lakeview Orchard Farm, overlooking Hoosac Lake. Stock up on organic goodies like plums, apricots, and more! Alternatively, Hilltop Orchards is another great option for families.
Top 20 The Berkshires, US lake vacation rentals | Vrbo
Best Places to See Fall Foliage near NYC in Pennsylvania
Just across the state lines, you'll find The Poconos, one of the best places to see fall foliage near NYC in Pennsylvania!
The Poconos, PA
Early October – Mid-October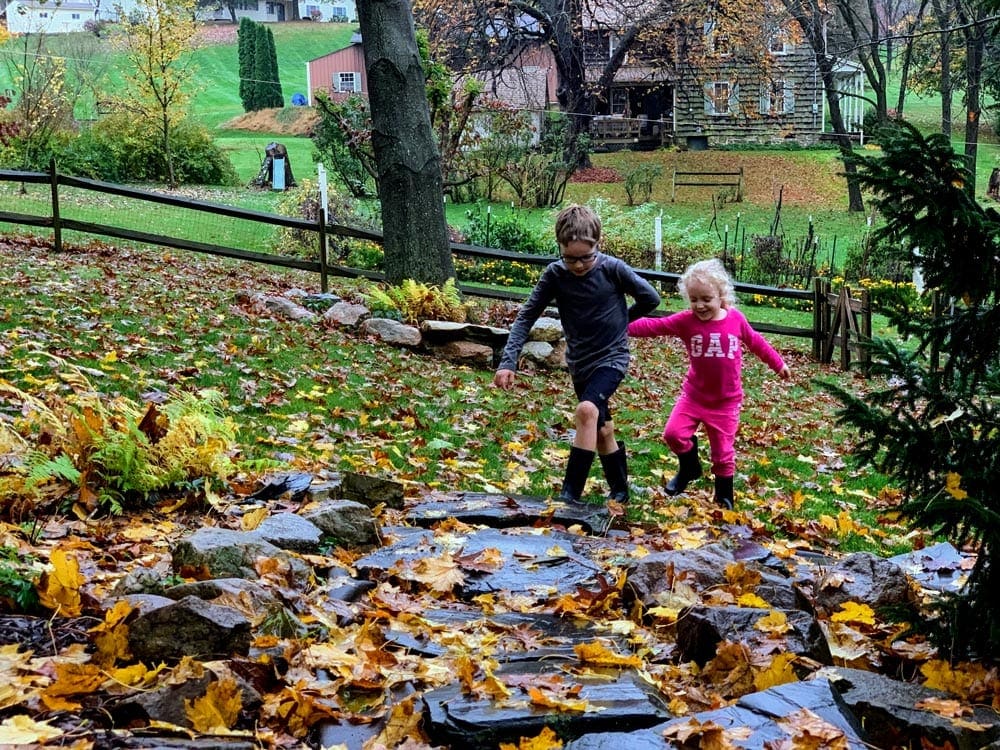 The Poconos feature some of Pennsylvania's most scenic fall destinations! Route 507 around Lake Wallenpaupack is one of the most famous, passing Bushkill and the Delaware Water Gap. On Route 402, drive toward the Delaware State Forest to witness a myriad of whimsical colors unfold during October. Follow Route 209 to nearby Beltzville State Park to see fall foliage beyond your car!
Or, rent a boat on Lake Wallenpaupack to launch from Mauch Chunk and Tobyhanna. Walk around Bingham Park in Hawley or Blakeslee off Route 115 to find the Austin T. Blakeslee Natural Area, featuring easy hikes and picnic tables.
Down south, hike Bushkill Falls to reach eight flowing, 100-foot waterfalls! Sop at the Jim Thorpe No. 9 Mine and Museum to learn more about Pennsylvania's history while trekking into a real-life mine. Lehigh Gorge State Park is especially fantastic to see fall foliage from the vintage Lehigh Gorge Scenic Railway!
Best Places to See Fall Foliage near NYC in Connecticut
You'll find some of the best fall colors near NYC for families in Connecticut. Within three hours of NYC, these locations are ideal for leaf-peeping in Connecticut with kids and participating in some of the best fall activities for kids.
Litchfield, CT
Early October – Early November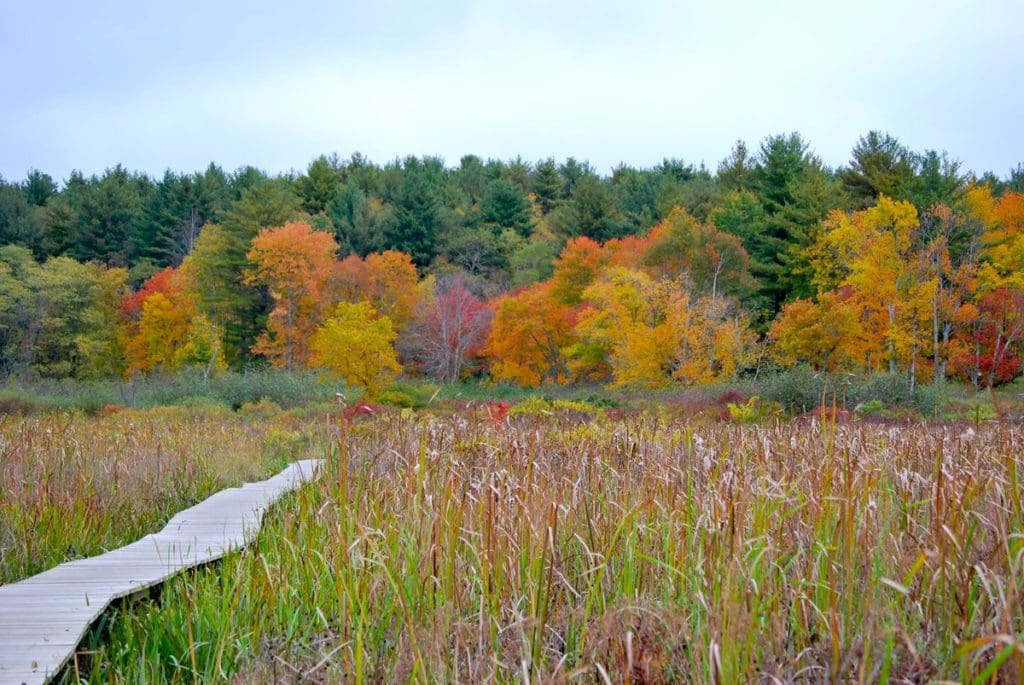 Litchfield flaunts fantastic fall foliage near NYC for families! A little over 2 hours from Manhattan, this historic Connecticut town attracts families with its charming town center filled with hometown shops, scratch bakeries, and fine dining, as well as lush pastures, rolling hills, and scenic Bantam Lake, the largest natural lake in Connecticut. Every minute here with kids will be unforgettable in early to mid-October when Litchfield showcases some of the state's most picturesque pigments!
White Memorial's Little Pond Boardwalk Trail is a great spot for fall foliage and one of the most popular trails in Connecticut. At the White Memorial Conservation Center, at the heart of 4,000 acres of preserves, tour the nature museum and walk to the Bantam Lake viewing platform. Topsmead State Forest is a great spot for hiking and mountain biking, and the historic Tudor-style cottage is open for tours on the 2nd and 4th weekends of the month through Columbus Day Weekend. Don't miss the Litchfield Historical Society's Scarecrows in the Meadow display of more than 50 fun and spooky scarecrows Oct. 15-31, drive to nearby White Flower Farm for fall colors you can bring home, or book a hot air balloon ride from Aer Blarney Balloons for an aerial view of Litchfield!
Kent, CT
Early October – Early November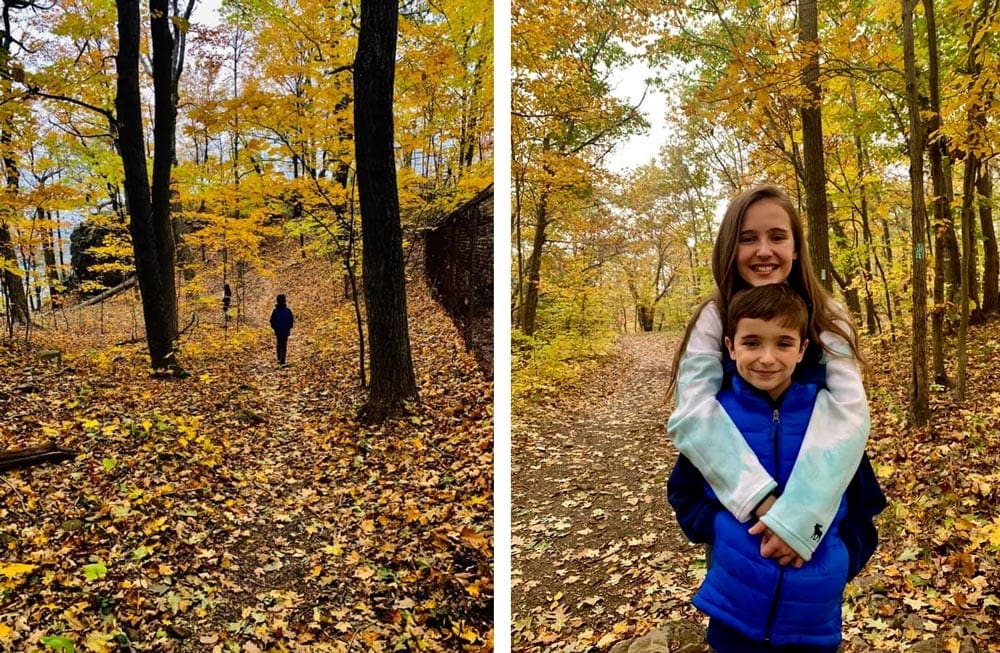 What could be better than a family vacation in Kent? Mixing historic tradition with contemporary flair, this quaint Connecticut town showcases autumn beauty like no other from early October through early November.
First, stroll along its enchanting Main Street to browse independent bookstores, local restaurants, and other mom-and-pop shops accommodating to children. Of course, save time to venture to the eponymous Kent Falls State Park, Kent's famous waterfall structure cascading at over 250 feet tall! Hike the Red and Yellow Loop (less than a mile long!) to cross the lovely covered bridge and find the most strategic view of this beautiful structure. Enclosing 2,300+ acres of wilderness, Macedonia Brook State Park is another popular destination to spot fall foliage with teens. The Macedonia Brook Loop is rated one of the most strenuous in town. Little kids are nevertheless welcome to wander this remarkable area to learn more about Kent or even visit the Kent Historical Society!
Lower Connecticut River Valley
Early October – Early November
The Lower Connecticut River Valley concludes our fall foliage destinations near NYC for families! Home to the state's abundant farmland, it's also great for leaf-peeping during your family's autumn adventure in early October through early November.
Kids will love the Medieval-style architecture at Gillette Castle State Park in East Haddam, for example. Here, view fall colors while exploring a giant stone mansion. Or, meander the Florence Griswold Museum in Old Lyme to mix history, American impressionist art, and a lovely garden setting! Experienced trekkers can also hike the Great Osage Trails in Essex, filled with a myriad of autumn hues. Animal lovers can visit Stewart B. McKinney Wildlife Refuge too, where you can roam 950 acres of preserved nature while spotting resident birds, plants, and other wildlife! Want to tour Connecticut's autumn landscape on an original steam locomotive? Hop aboard the Essex Steam Train and prepare for the round trip of your life!
RELATED: 13 Best Places to See Fall Foliage in New England with Kids
Happy Travels!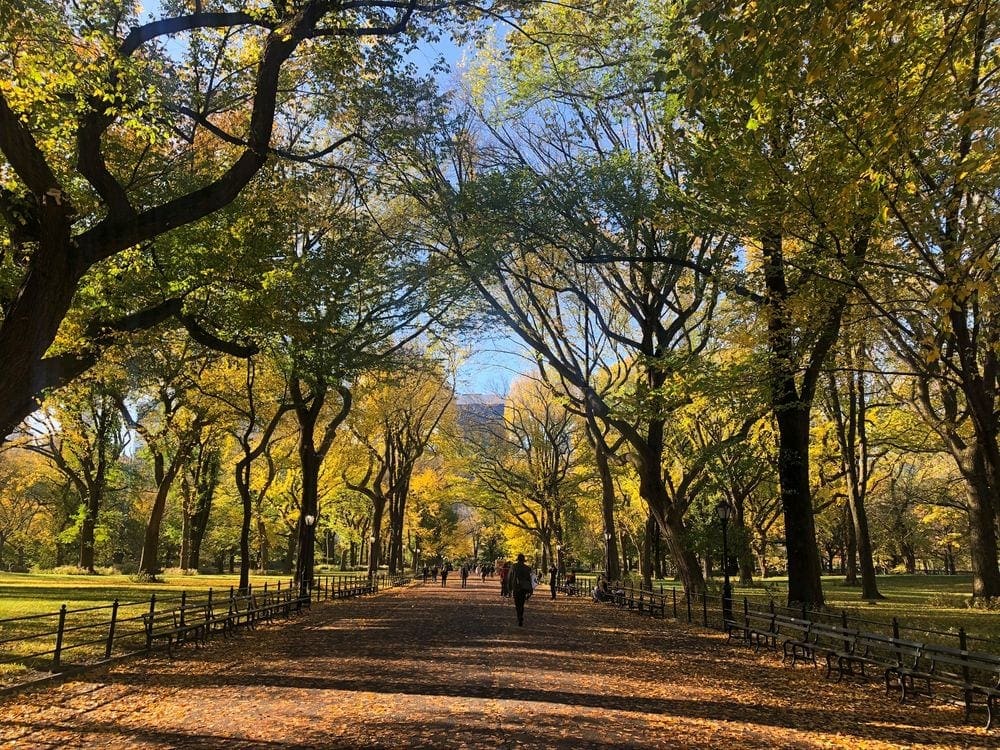 We hope you've enjoyed reading about these amazing locations to see fall foliage near NYC with kids! Regardless of where you plan your next family vacation, though, nothing compares to spending quality time with your kids. As always, this article on the 13 Best Places to See Fall Foliage with Kids within 3 Hrs Of NYC would not have been as helpful, informed, or family-friendly without the contributions and input from the amazing members of our Facebook group, Families Who Love To Travel!
RELATED: Best Places to See Fall Colors in the US for Families
*This post may contain affiliate links that may earn us a small commission, at no additional cost to you. Affiliate links in no way inform the hotels, sights, products, or other recommendations included in our articles. All opinions and recommendations expressed here are compiled from submissions submitted by the generous members of our Families Who Love To Travel community.
READ MORE: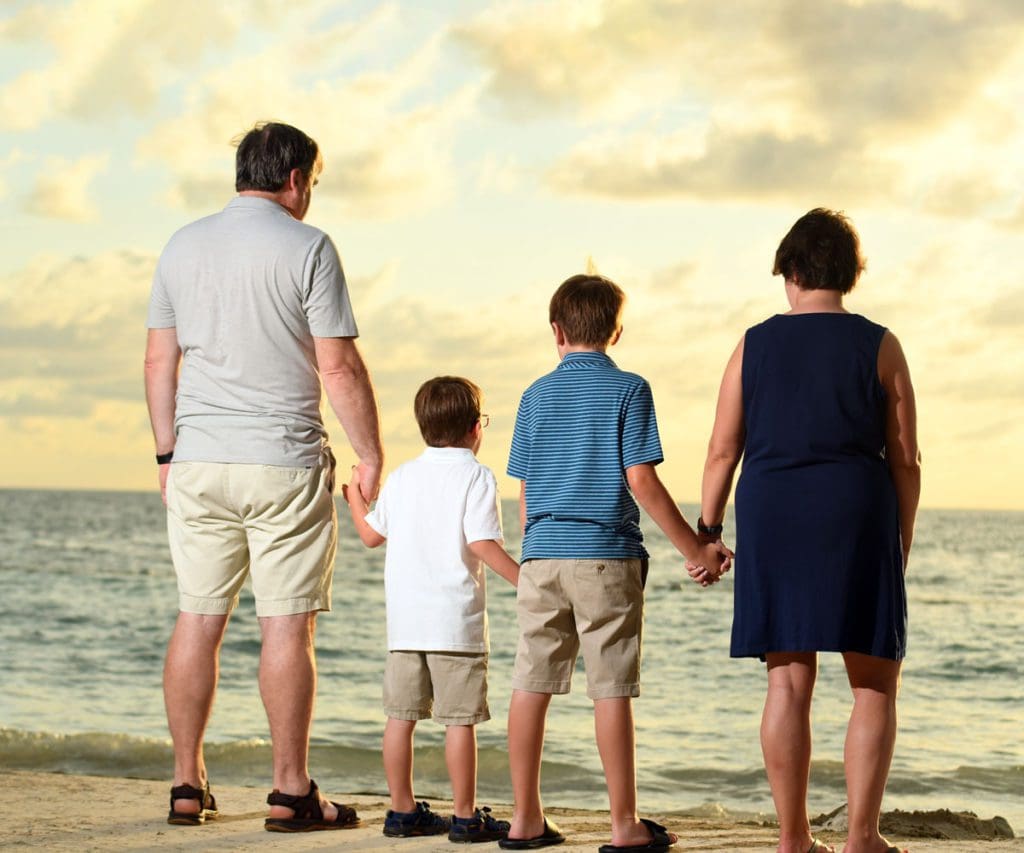 If you're looking for fun in the sun and so much more, plan your next...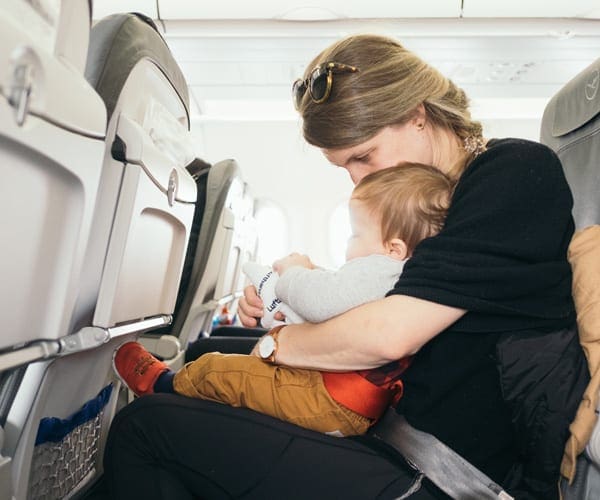 Families Who Love To Travel contributor Meghan Oaks provides her 10 best tips for your...