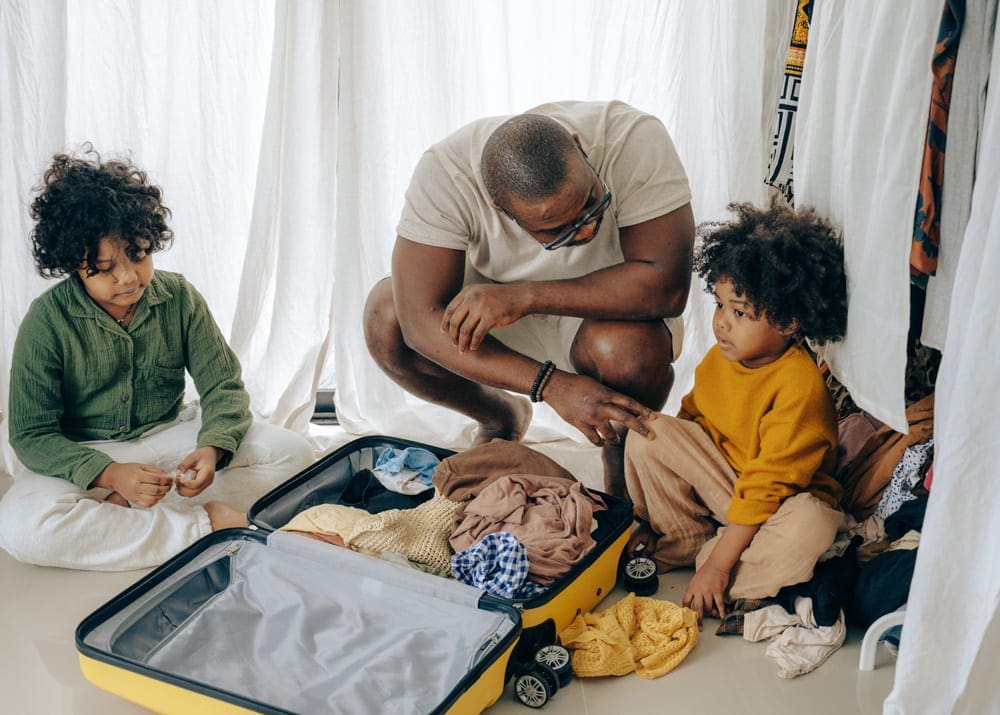 Traveling can be an exciting and educational experience for all ages, including children. Not only does traveling allow us to taste new foods and see new places, but we can broaden our understanding of the world's cultures and peoples. In our family travel community, Families Who Love to Travel, we often have families asking how to travel the world with kids. Families seeking tips for travel with kids often wonder about the cost of traveling with children, the best age to begin traveling, family-friendly destinations, and more. However, the "how" of traveling with kids can be the largest stumbling block for many families, including people who traveled before kids. If you are wondering how to begin traveling with kids, we have compiled tips, insights, and resource recommendations from our community of family travelers to get you started! Keep reading to discover how to travel the world with a family.
Jump To
Before You Go
Likely, you already know there are many benefits of traveling with kids. However, perhaps the most challenging part of how to travel with kids is actually getting started. In this section, we will take you through the decision-making and booking processes of traveling with children and planning a vacation. Certainly, if you're wondering how to plan a trip with kids, this section will give you the basics to get started.
Choose Your Style of Family Travel
The first thing you need to decide as a family is what type of travel is important to you. This will help you determine your budget, length of stay, and what accommodations or activities you pursue. There are many ways to travel with a family. Some families prefer to "slow travel", which means they may travel with kids for weeks, months, or years at a time. Other families don't have this luxury or desire, so weekend getaways or week-long trips better suit them. Then, families may prefer luxury travel, camping, adventure travel, relaxing travel, packaged tours, cruises, travel within the United States, international travel, and the list goes on and on. Consider what you already enjoy doing together. Or, what you would like to do, see, or experience while traveling. This will help you narrow down where you want to travel the world with kids.
What Do You Like?
To further explore how to choose your destination, consider the following prompts. Do you prefer hiking, time at the beach, exploring museums, or perhaps something else entirely? Would you rather know what to expect or are you okay going with the flow? Are you planning to fly, drive, or are you open to a cruise? Considering questions like this will help you decide what type of family trip to plan. Knowing how your family already approaches daily life, family activities, or decisions will also help you in planning a vacation for your family. Families tend to mix and match travel styles over time for different reasons. The best way to travel with kids is the way that best suits your family! There is no right way to travel together. The important thing is to travel the world with kids with YOUR budget, style, and family personalities in mind!
Examples of Travel Styles and Destinations
If you prefer a relaxing vacation, destinations like Mexico, Hawaii, or Florida may be a better fit. Likewise, a beach resort or cruise may better suit this travel style. Or, adventure seekers may prefer locations like national parks or Costa Rica. These locations offer options like glamping, zip-lining, and hiking that may be more in line with your interests. Then, your family may be more interested in a cultural vacation where you can incorporate museums, tours, and immersion experiences. Places like Paris, Washington, DC, or Cartagena may offer what you are looking for when traveling with children. Certainly, the important thing is to take trips that will make your family happy.
Pique your child's interest in the world through Little Global Citizens!
Set a Budget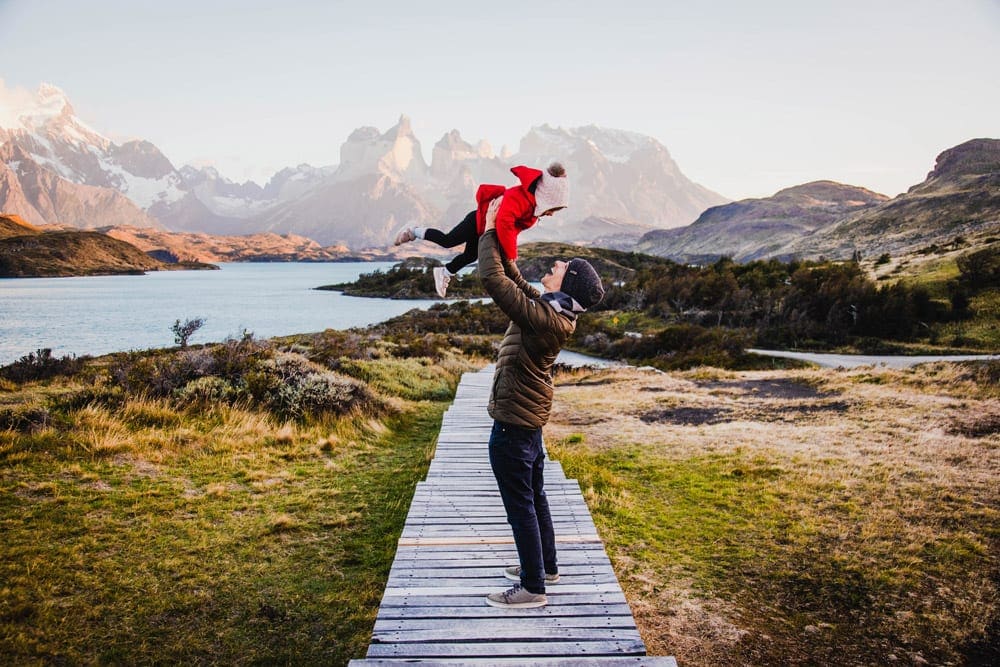 One of the most important steps in learning how to plan a trip with kids is to set a budget. Budgets vary widely from family to family. Knowing your financial situation and what your budget allows will also help you determine what type of trip to take and the length of stay. Some families save up for one big trip a year (or a lifetime), while others may seem to jet off every weekend. There is no "right" budget for family travel. The important thing is that it works for your family. When you are budgeting, you'll want to incorporate the cost of travel (like airfare, hotel expenses, etc.). But, you should also consider what expenses you won't have or expenses that will be neutral because you're traveling (food expenses or the gas needed to commute, for example).
Where to Save, Where to Splurge
When you're traveling, there are also ways to cut expenses. Consider staying somewhere with a kitchen to save on food costs. Or, take a family vacation that has minimal activity costs (often, beaches and hiking may be free or low-cost activities). You can also look into traveling with points through credit cards or websites like Scott's Cheap Flights to assist with cutting expenses. It's also helpful to decide where to save and where to splurge. For example, some families prefer to make a lot of their own food to save on budget. Then, splurge on one big memorable family activity like whale watching or a Broadway show. Developing a budget and assessing the cost of travel is an important part of learning how to travel with a kid.
Choose Your Destination
Often the best part of traveling with children is choosing the destination! There are so many places to explore in the world. Your destination may be close to home or maybe on the other side of the world. One of our tips for traveling with kids is to include your kids in the decision-making process. Through school, books, or TV shows, they may have an interest in a particular city, state, or country. Asking them for destination insights may surprise you and be a fun way to decide where to go. If you want to travel the world with kids, you may also decide to create a family travel bucket list to help you decide where to go. If you are worried about international travel with kids, start slow with domestic travel or select countries that are similar to where you live (from the United States to Canada, for example).
Choosing Your Destination Based on Budget
If you don't have a destination in mind, Skyscanner, Kayak, and Google Flights can be great options to check first, especially if you're on a budget. You can set your filters to give you the cheapest flights during your travel dates or a specific month. For example, on Google Flights, you can use the "explore" feature under "choosing destination" to keep an eye on average airfare from your home airport. Or, plug in your dates and check out the world map to see what flight costs are around the world. In fact, one of our contributors found flights to Spain from California for less than $500/ticket using this feature. Finally, regardless of which booking site you prefer, it's always a good idea to book directly with the airline after completing your research and finding the fare. This will ensure you have all the cancellation and rebooking options possible.
Choosing Your Destination Based On Interest
Traveling is a great time to pursue a particular interest. Unsure of where you want to take your next trip? Search for an option that suits your family's hobbies. If you have a Disney fan in your family, Disney World or Disneyland is an obvious choice. Or, enjoy culture in metropolises such as Paris or New York City. Outdoor enthusiasts may prefer a camping or RV vacation. Luckily, you don't have to head far for these amazing outdoor experiences, especially if you want to visit a United States National Park. If your family wants to learn to swim, surf, or try water sports, then a beach or lake vacation will probably be a great option for you. Learn more about the land and who inhabits it with an animal encounter. Either way, expect some fun when you plan your family vacation ideas based on interest!
No Destination in Mind
If you're booking on a budget and not a destination, there are a few booking sites that can help you maximize your dollars. First, Skyscanner can help you set up parameters based on your dates to find the cheapest flights during that time. Google Flights can also help you do this. If you have a destination in mind, Airfarewatchdog can help you monitor flight prices and search for deals or a price drop. In addition, families can subscribe to sites like Scott's Cheap Flights or Thrifty Traveler to get daily emails about flight drops, mistake fares, or cheap tickets around the world. Using sites like these is one of the best ways to travel with kids on a budget, but does require some flexibility.
Get Your Documents in Order
Once you know your destination, you'll want to get your documents in order. For domestic travel within the United States, kids do not need to have any special documents. Although, traveling with birth certificates may prove helpful if any questions arise. International travel with kids will require everyone to have a passport (including infants and toddlers). Some countries may also require certain documents, like proof of vaccinations or visas, depending on location and length of stay. Check the US State Department's website for this information. When embarking on international travel with children, it is also advisable to register your travel plans through the Smart Traveler Enrollment Program, in case of emergency and to receive government updates regarding travel advisories and restrictions.
Secure Documents Well in Advance
It is worth noting that some documents can take months to assemble or may require travel to procure. For example, if your travel requires a visa, you will likely need to travel to the nearest visa-granting embassy and go through their approval process. This could require travel to a different city or state. Additionally, if you are getting a passport for your child for the first time, both parents need to be present when submitting the documents. Be sure to plan ahead and thoroughly read and understand what you need to apply for your necessary documents.
Documents for Traveling Solo with Kids
If you are traveling without the other parent (whether you are married or not), you will want to ensure that you have a written document proving permission to travel with kids. Some countries may prefer or require that this document is notarized. It is up to border control agents to decide if your document passes their inspection (not airline staff). Generally, this document should include passport numbers, dates and locations of travel, phone numbers for both parents, a signature, etc. Finally, if you're vacation planning for solo travel with kids, double-check local government websites to ensure you don't need additional documents beyond this letter.
Do You Need Travel Insurance?
This is a big debate among travel families! Some families always travel with additional insurance coverage, while others sometimes or rarely do. Firstly, you'll hear people talking about trip insurance and traveler's insurance, but what's the difference? Trip insurance is used to cover any financial loss related to your trip (like canceling or needing to leave early). Trip insurance can also be called "travelers' assistance". Travelers' insurance (or, travel medical insurance), however, is used to protect people when traveling. Typically, it helps cover any medical attention needed while traveling. If you are on the fence about additional insurance, consider the cost of a hospital visit while traveling, medical attention you may need (is anyone in your family already high risk?), accidents that may happen, etc. Asking these kinds of questions will help you decide what's right for your family.
Where Do You Get Travel Insurance?
Before you purchase additional insurance, however, review your homeowners' insurance, medical insurance, employer assistance programs, and credit cards, you may already have some coverage. You may also be able to add temporary coverage to your existing plans. Here's How To Purchase Travel Insurance For Families. Finally, our community-recommended insurance agencies include Travel Insurance Master, Travelex Insurance, Travelinsurance.com, World Nomads, Travel Guard, and InsureMyTrip.
Do You Want to Use a Travel Agent?
Many families choose to utilize a Travel Agent when planning a vacation. Travel Agents can be useful, especially if you are new to traveling, booking a cruise, or worried about the booking process. They can assist with all aspects of travel, or a certain portion of it (airfare, for example). Travel Agents can also specialize in certain kinds of travel, like luxury travel, Disney vacations, or international travel. Or, they can be generalists. They may or may not charge a fee for their services. You can find Travel Agents by searching Google, asking friends and family for referrals, or by crowdsourcing our Facebook group. Conversely, many families choose not to work with a Travel Agent, as they prefer to book everything on their own. Do your research about the process, fees, and potential cost savings (one way or another) before deciding what makes the most sense for your family.
READ NEXT: 10 Reasons To Use A Travel Advisor To Plan Your Next Amazing Family Vacation
Book Your Flights & Transportation
Once it's time to book your trip, there are several resources you can use to save money on airlines, hotels, rentals, and more. Keep reading for our parent-approved suggestions!
Flights
If you're looking for the best flight prices, there are many comparison sites you can use to plan your family vacation. Each has its own benefits, like how Kayak shows you various prices plus or minus certain days. Skyscanner is also great for comparing the prices of multiple flights since it lets you check by month, and plus or minus three days. Expedia helps you keep all your bookings in one place. A lot of parents also love Momondo, Hotwire, Cheapoair, Agoda, Kayak, Orbitz, and Priceline. You can also book flights directly through the airline's website if you prefer to travel with a specific airline. This is a fantastic option if you have an airline credit card, which can help you accumulate points each time you travel. That way, you can save for future trips and get the most out of your travels!
You will also want to consider whether a direct flight or a layover is better for your family and/or your destination. Many families prefer direct flights to ensure they don't need to transfer luggage or kids between flights, while others appreciate the chance to stretch their legs and get organized. Some families even opt for overnight layovers to add another destination to their itinerary (think Iceland on the way to Germany, for example).
Note About Having an Infant-in-arms:
If you have an infant-in-arms (meaning a lap child, or a child under 2 who doesn't purchase their own seat), you will still need to either put them on your ticket (domestic flight) or get their ticket attached to your own ticket (for an international flight). The best way to get your infant-in-arms documentation for a domestic or international flight is to call the airline to arrange it directly. You will need to pay some taxes on the infant ticket for international flights. It's important to note that many families still prefer to purchase a seat for infants so that car seats can be used in-flight.
Car Rentals
If you're taking a road trip with kids or are traveling somewhere that requires a car to get around, you'll need to rent a car. Many car rental companies have desks within the airport or nearby. Firstly, check your existing credit card, AAA or other memberships, and employer to see if you have discounts or other benefits for car rentals. Then, check your car insurance to ensure it covers rental cars when you're traveling. Rental car agencies also offer basic or enhanced car insurance options. Know what insurance you already have or may need in advance, desk agents are known for pushing the options through the rental agency. Likely, these are more expensive than your other options. Be sure you also have a valid license if you're traveling abroad. We also recommend reading the rental and driving rules in the country you'll be visiting.
In addition, be sure to add the time it takes to get from your terminal to the car rental desks and move through the process to your travel time. This can often take much longer than expected. If you are traveling with more than one adult, this may be a good time for one to take the kids to get snacks, while the other waits in line.
RELATED: Tips To Prepare For A Long Ride With Toddlers
Recommended Booking Websites For Car Rentals
Airportrentalcars.com is a popular site since it aggregates information from a lot of providers, giving you the best prices available. Our families also recommend using Expedia, Booking.com, Kayak, Orbitz, and Priceline for comparison booking. Or, consider booking directly with Alamo Rent a Car, Dollar Rent-a-Car, Enterprise, Avis, Hertz, or National Car Rental. Additionally, if you're traveling to Europe, check Auto Europe Car Rental. Finally, most have car rental agencies also have loyalty programs, which means you'll be able to save even more if you're a frequent renter. 
Package Booking
Families looking for easy booking while vacation planning should consider the following booking sites. Families often use providers such as Expedia.com, Kiwi.com, Booking.com, Hotels.com, Kayak, Orbitz, and Priceline. Each site allows you to book accommodations and flights (and often other things like car rentals or experiences), meaning you can book all in one place and possibly receive a discount (price it out before booking). Plus, Hopper is a great option for booking from your mobile device.
Discount Travel Websites for Package Booking
Families seeking package deals when planning a vacation can also consider companies like Costco, Groupon, Rakuten Travel, or Secret Escapes to assist them in booking trips. These packages typically include flights, hotels, and maybe a few other perks such as cashback. Be sure to read the fine print before booking, however, to ensure it covers what you need and includes your local airport.
Decide Where to Stay
Family-friendly accommodations are an important part of traveling with kids, so be sure to do your research beforehand. Whether you want to stay in a boutique hotel, all-inclusive resort, or apartment-style accommodation, here's what we suggest when planning a vacation.
Hotels & Resorts
If you're looking to stay in a hotel during your family vacation, there are countless websites you can use to compare prices. Hotels.com is a popular one among parents, mostly due to its great membership program that includes a lot of perks. These vary from one free night for every ten you book to free cancellations, upgrades, and so much more. Some people also use Trivago or Booking.com. Whatever website you choose to book your hotel, be sure to check your loyalty program since it's likely you can get some perks. Various hotel chains such as Marriott or Hilton also have their own loyalty or rewards programs, which are worth looking into if you're a frequent guest. Make sure to sign up for any memberships if they're available! Also, many hotel credit cards let you accumulate points and put them toward future travels.
Home Rentals Or Homestays
If hotels aren't your style, try a home rental instead. When traveling with children, the additional space and amenities provided by home-style accommodations can be very helpful. If you're wondering how to travel with kids without losing the amenities of home, sites like VRBO give you additional options like kitchens, en-suite laundry, and kids' toys on-site. Others such as Airbnb, Top Villas, Evolve, or FlipKey are also good options. Finally, HomeExchange is a unique option for families who are willing to list their home within a community of travelers listing theirs too. It can be a great way to save on budget and find unique accommodations for your family travels.
Last-Minute Hotel Bookings
HotelTonight: A booking site used to book last-minute accommodations in the Americas, Europe, and Australia. Through the site, you can book unbooked rooms at discounted rates because they are last-minute bookings. If you are okay with a bit of ambiguity in your travel planning, this may be a great option to save you money. Additionally, Last Minute Travel is another last-minute booking site for vacation planning.
Pro Tip: Not all hotel chains list through booking sites. Sometimes a quick Google search can confirm your options, as well as pricing before you book. We suggest looking at websites such as Tripadvisor to check the company's prices. That way, you can compare different prices and then book directly through them.
Booking with Points
For many families, one of the best ways to travel with kids on a budget is to "travel with points." There are many resources for families interested in learning how to do this, including The Points Guy. Families considering this option should look into the following credit cards: American Express Platinum or Chase Sapphire Preferred. Both are popular and highly recommended by other families since they also provide various other travel perks.
Read Reviews & Book Tours
Next in our comprehensive guide on how to travel with kids is booking tours or activities! One of our tips for traveling with kids is to have a relatively loose itinerary. Plan activities around times of day that work for your family (around nap time, for example). Don't feel like you need to rush from activity to activity, you want to enjoy your vacation after all! You can book tours through sites like Viator, GetYourGuide.com, Travelzoo, Trusted Tours and Attractions, and Citypass. Many booking sites also offer ratings and comments to help narrow down the options. Google reviews, Yelp, and Tripadvisor are also great places to check for reviews. Alternatively, you can wait until arrival to book activities. This can get tricky during peak tourist seasons or for popular sites, however. Finally, Instagram and Pinterest are also great resources for finding things to do while traveling!
PRO TIP: Do your research before booking to ensure you understand what you are reserving, your kids meet age and height requirements, and that you are booking the correct days. Additionally, do some research about what activities or attractions need to be booked in advance, this will vary depending on site, peak tourist season, etc. Knowing in advance will ensure you don't miss seeing the one or two things you're really excited about!
Packing for Family Travel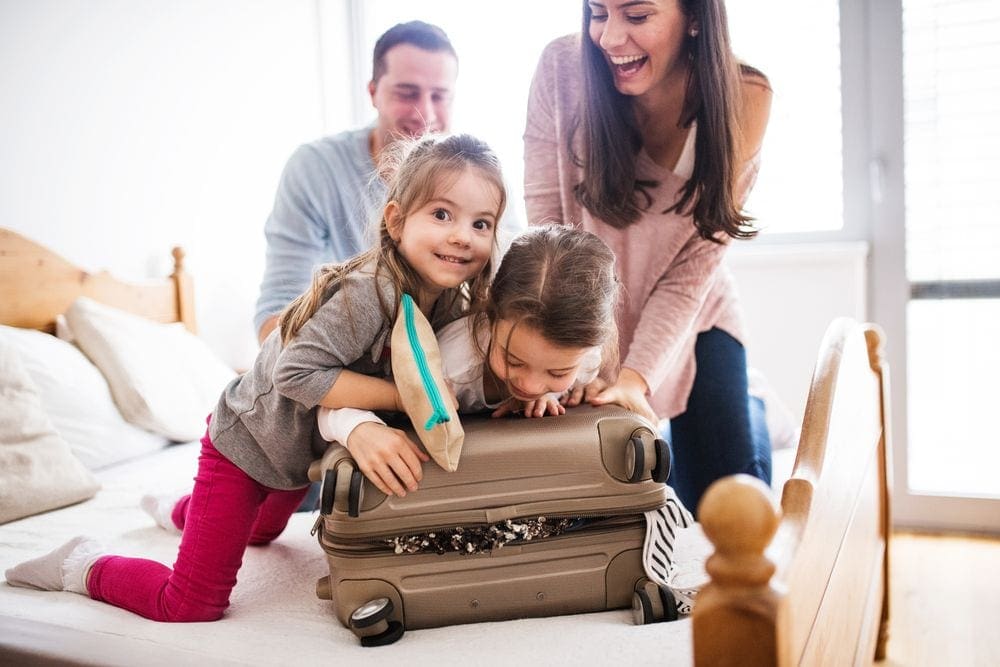 Learning how to travel with kids includes figuring out how to pack everything! Plus, you'll need to be sure you have the Best Travel Luggage, Carry-Ons, and Backpacks for Kids and Families. Our luggage guide was compiled with the help of our family travel community and includes top family travel brands like Away, Rimowa, and Tumi. Additionally, there are some fun brands that kids will adore too, including Zinc Flyte Scooter Suitcase and Micro Kickboard. Adventurous families looking to backpack across Europe or Asia, or embarking on a long hiking trip, should consider the Eddie Bauer Stowaway or an Osprey backpack.
Packing will depend on where you are going. Headed to the beach? Don't forget bathing suits, beach toys, and towels. Headed to the mountains? Don't forget to pack layers, the outdoor gear you may need, and quality hiking boots. Consider where you are going and what type of traveling you are doing. That will help guide what you need to pack. If you are flying, make sure you review the TSA packing guidelines, which will help you understand what you can bring aboard the plane. If you're driving, however, you will have more flexibility in what you can bring (so long as it safely fits in your car!).
Items to Consider Packing
If anyone in your family requires prescription medication, make sure you have enough medication for your full trip, plus a few dates upon return. Additionally, prescription and over-the-counter medication should be packed in its original, labeled container. Speak with your medical provider before traveling, as some medications are not allowed in certain countries.
In our Facebook community, families are constantly sharing tips and tricks for packing. Here are a few of our favorites for how to travel with kids!
Starter Packing List
Generally: Spare garbage bags or large ziplock bags to assist with dirty laundry, diapers, or garbage on the airplane. Additionally, packing cubes or ziplock bags to compress and sort clothing for easier packing.
For the Kids: Have kids pack their own small bags of toys and books. Toddlers and older kids can carry their own toys this way.
For the Hotel: Binder clips or laundry pins to keep hotel curtains closed and keep the room dark in the mornings, to close chip bags, or as quick toys!
Airline Travel: Pack a small carry-on filled with snacks and emergency supplies or toys for air travel, including empty sippies or bottles for juice, milk, water, etc. Plus extra clothes for kids and parents, in the event of a mess.
Road Trips: Car charger for your phone and tablets, plenty of snacks, garbage bags, road trip games, a travel potty for little ones, pillows and blankets, audiobooks, paper towels, refillable water bottles, and reusable cutlery.
As long as you have your phone, credit card, and passport, you can take on the world! But just in case you need a little more help don't forget, What to Pack in Your Family's Travel First Aid Kit. Finally, make sure to stock up on the Travel Accessories Families Can't Live Without, including portable chargers and adaptors, travel pillows, and packing cubes. Still worried about packing? There's an app for that! Consider using PackPoint to help you stay organized.
Preparing & Involving Your Kids in the Process
Next on our guide for how to travel with kids is preparing and involving them in the process. Helping kids pack, prepare, and get excited can be one of the best ways to travel with kids. Not to mention, knowing they are ready makes the process much smoother and sweeter.
RELATED: How To Prepare And Involve Children In Travel Planning.
Before the Trip
So, how do you get kids ready for a trip? If you're traveling with babies, toddlers, and young children, you can read books together and talk about what they can expect. Then, review our 13 Tips For Traveling With A Toddler to learn more about kids' travel tips. Encourage older kids and teens to do their own research (including travel books, Google searches, and YouTube videos). Are there activities they would like to add to your itinerary? Involving kids in planning a vacation itinerary also means they will be invested in and excited about what you will do and see.
Take a Virtual Vacation to Learn About Your Destination
We also recommend using our Travel From Home series! If you're wondering how to travel with kids without leaving home or how to prepare kids for a trip, these are wonderful resources to introduce culture, language, food, music, and more with your kids. With our Travel From Home series, families can take virtual vacations from their couch, as well as teach kids about future travel destinations like Paris, Mexico, and China.
While You are Traveling with Kids
While you are traveling with kids, there are some family travel tips and resources that can ensure you have a great experience. Not to mention, the chance to focus on what really matters, the time you spend together!
What If Emergencies Happen?
If you are planning international travel with kids, it's best to discuss emergency plans ahead of time. Where will you go if you're lost? How can you reach me? Make sure they know your full name, their full name, and a way of contacting you. Additionally, have the contact details for the nearest U.S. embassy or consulate with you when traveling.
Then, consider taking pictures of or scanning all of your documents, including passports, driver's licenses, credit card phone numbers (and the back of your credit cards), health insurance cards, etc., and emailing them to yourself. Or, have a trusted friend or family member keep copies of these documents while you're away. Having a digital copy of these documents can be helpful in case of emergency or in case they need to be replaced while you're traveling.
Finally, you will also want to notify your bank and credit card company of your travel plans. This can ensure your accounts stay active and don't trigger fraud alerts. Consider having a spare credit card or local cash on hand in case of emergencies, as well.
Travel Planning Apps for While You're Gone
Next on our list of family travel tips is to download these travel planning apps. Whether you are taking a family road trip or considering international travel with kids, there are a variety of travel planning apps that can help.
Best Travel Planning Apps For International Travel
Firstly, Timeshifter is a great app for international travel with children, as it can help with jet lag. Calm is also great for international travel, as it offers a variety of soundtracks and meditations to assist with stress. XE Currency Converter is another great option for international travel, as it can help you check current currency rates and lets you know what the price is in your home currency.
Best Travel Planning Apps For City Travel
Navigating a big city could seem intimidating when you're traveling with kids. Luckily, there are lots of apps to make the process easier. Urban travelers will especially appreciate Citymapper, a public transit app and map. Google Maps is also a great option for walking, driving, or public transportation when traveling with kids.
Best Road Trip Planning Apps For Families
Going on a road trip with kids? Whether it's a short or long car ride, you'll want to keep little ones entertained during the process. Families embarking on a road trip with kids usually prefer apps like TripIt or Roadtrippers, which both may be particularly useful.
RELATED: 13 Best Road Trip Planning Apps For Camping And RVs
Best Interest-Specific Travel Planning Apps For Families
Some travel planning apps can help you find specific interests in the locations you're visiting. If you're planning to hike, AllTrails helps identify family-friendly hikes and experiences. Finally, travel planning apps like Happyly, Gowhee, and Playground Buddy can help you find kid-friendly things to do or playgrounds in your destination.
Keeping Kids Entertained While Traveling
Parents often wonder how to travel the world with a family, especially when it comes to keeping them entertained. Traveling with kids can get tricky, especially with long flight schedules. Instead of letting these worries stop you from traveling with a family, review our extensive tips for traveling with kids!
Tips For Keeping Kids Entertained On A Flight
First, our families have shared their best tips for Keeping Kids Entertained on a Family Trip. These include how to entertain a toddler on a plane, travel toys for kids, and more! For example, let kids pack their own bags so they can be involved and get excited about the process. Also, don't forget to bring snacks, games, or anything else you may need. Remember, you know your child best, so just go with your gut!
Tips For Keeping Kids Entertained During A Road Trip
Taking a road trip with kids? Here are 7 Tips For Staying Sane on Family Road Trips! One of the biggest questions when considering how to travel with kids is what about all the stuff? How can we pack toys, cribs, strollers, etc? Turns out, you may not have to! BabyQuip can help with that! They offer toy and gear rentals in several cities around the world.
Document the Trip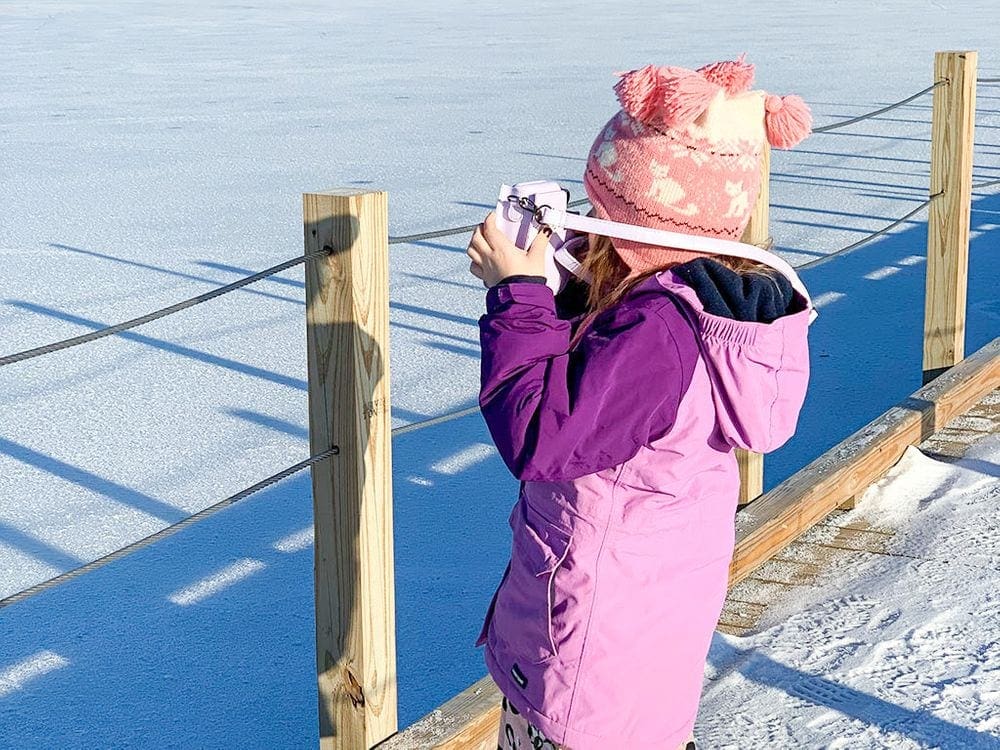 One of the most important family travel tips is to document your experiences! There are a variety of ways to do this and to get kids involved too. Consider investing in a new phone, camera, or video camera to capture the special moments on your family trip. Journaling, drawing or sketching, and writing letters are also good ways to document travels. Grab this journal from Peter Pauper Press. Kids can write about everything from packing to daily adventures. Plus, there are places to sketch or keep small personal items. Or, consider this interactive travel journal, which provides kids with various activities and travel-inspired writing prompts.
If you're thinking about getting kids a camera, consider the Instax Mini 11 Instant Camera. This option has the benefit of immediate satisfaction in seeing their snaps! Finally, Seckton is a great option for aspiring photographers. No matter what you choose to do, giving kids an outlet to document their experiences is a great way to engage them when traveling.
Have Fun!
Most importantly, the best way to travel with kids is simply to have fun and enjoy the time you have together. Each family has its own needs and priorities, so family vacations look different. That's okay! Book the vacation and activities that interest your family the most. This way, you know everyone will have fun and enjoy the trip! From relaxing on the beach to zip-lining through the jungle to enjoying Parisian treats in a small cafe, there is no "right" way to travel with children. The important thing is that you are taking the opportunity to travel the world with kids, even if that means staying within 50 miles of home!
After You Return Home from Traveling with Kids
After you return home from traveling with kids, there are a few things you can do to help strengthen the memories you created, as well as treasure the experience. When you travel the world with kids, sharing stories when you get home can often be one of the best parts!
Share Stories Through Pictures
One of the best ways to learn how to travel with kids is to keep travel memories alive with your kids! This way, they can hear stories and remember what it was like visiting somewhere new, and, hopefully, want to do it again. When it comes to unforgettable travel with family, organizing, and printing photo books is the best way to preserve and share your incredible family travel pictures. There are a variety of different companies that you can choose from to create your photobook, including Shutterfly (most recommended by those in our family travel community), Chatbooks, Amazon Prints, and Printique. No doubt, you'll find the perfect one for your family to keep the travel bug alive after you've returned! With the photobook in hand, you can share stories and swap memories with your kids for years to come.
RELATED: 8 Best Photo Books and Albums To Organize Your Family Vacation Photos
Hang a Map or Set Up a Globe to Remember Past Trips and Inspire Future Ones
When traveling with children, it is a great idea to have something at home to help them remember past travels and dream of future adventures. One of the best ways to do this is to hang a map or set up a globe in your home. This is also one of our favorite tips for traveling with kids because it gives kids an everyday visual reminder of how amazing it is to travel together. Many maps and globes also include the ability to use push pins to mark past travel destinations. Color code them, and you can also pin future locations or bucket list travel destinations. Kids will adore getting to slide the pushpin in after your family vacation! Set up a cork globe on their desk or a table in the family room. Or, snag a Homemagnets world map with pushpins!
RELATED: Find more ideas for travel gifts for everyone in your family here (all recommended by real family travelers!)
Plan Your Next Trip!
After returning home, you may realize you and your kids caught the travel bug! If so, planning your next trip is an exciting part of how to travel with kids because you get to start the process all over again. Plus, one of the best ways to travel with kids is to keep doing it. The more kids travel, the more they will get used to it and how to do it. Plus, now that you've taken your first trip with kids, you'll get to share your own tips for travel with kids. We can't wait to hear them! Be sure to join our growing family travel community on Facebook, Families Who Love To Travel, to get additional family travel tips and to share your adventures too.
Happy Planning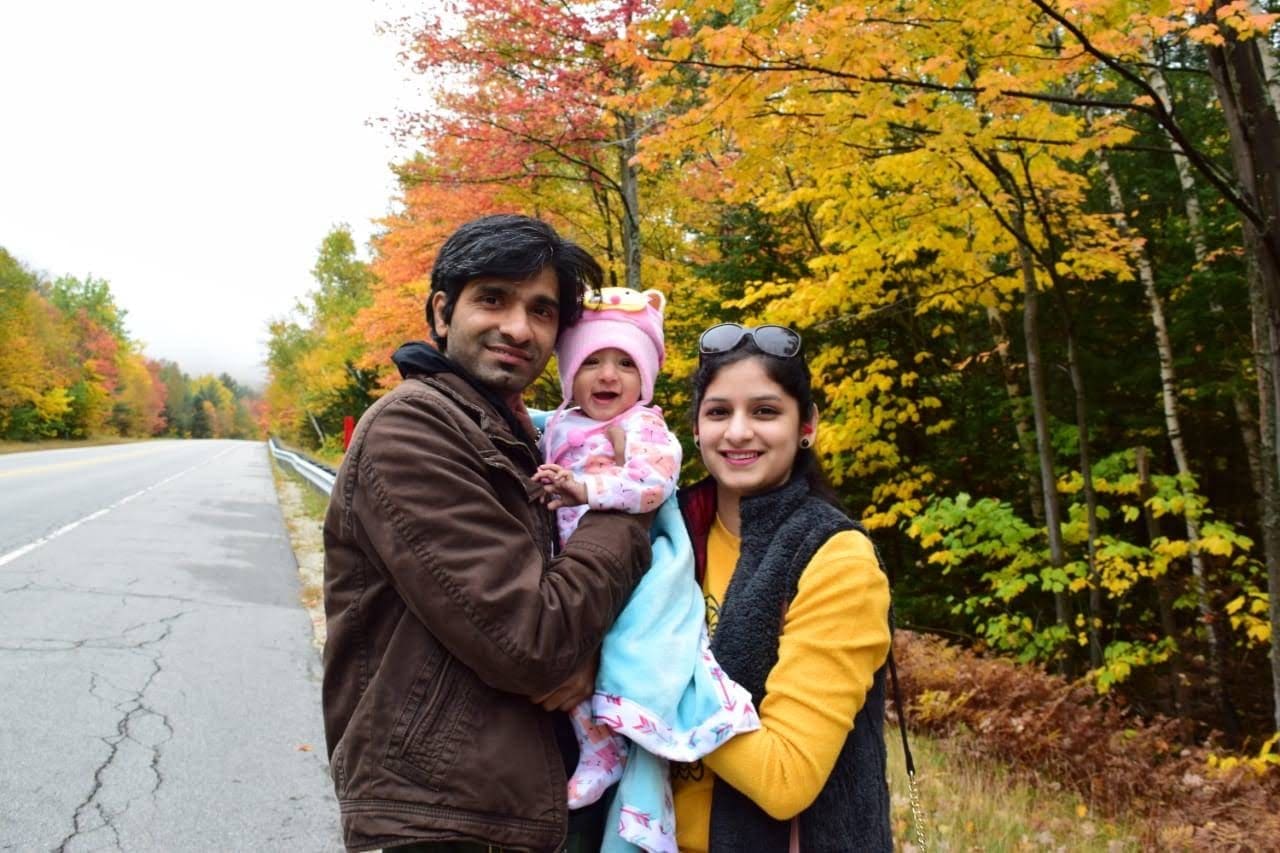 There you have it! We hope these family travel tips and insights into how to travel with kids give you the confidence to get started! It is never too early or too late to begin traveling with children. Even babies and toddlers will benefit from traveling with family. Families Love Travel firmly believes in the power of traveling the world with kids. Not only does it strengthen family bonds, but it allows everyone to learn more about themselves and the world around them. From tasting new foods to meeting new people to learning critical problem-solving skills, traveling the world together is certainly a gift. And one that we hope your family cherishes for years to come!
Thank You To Our Community!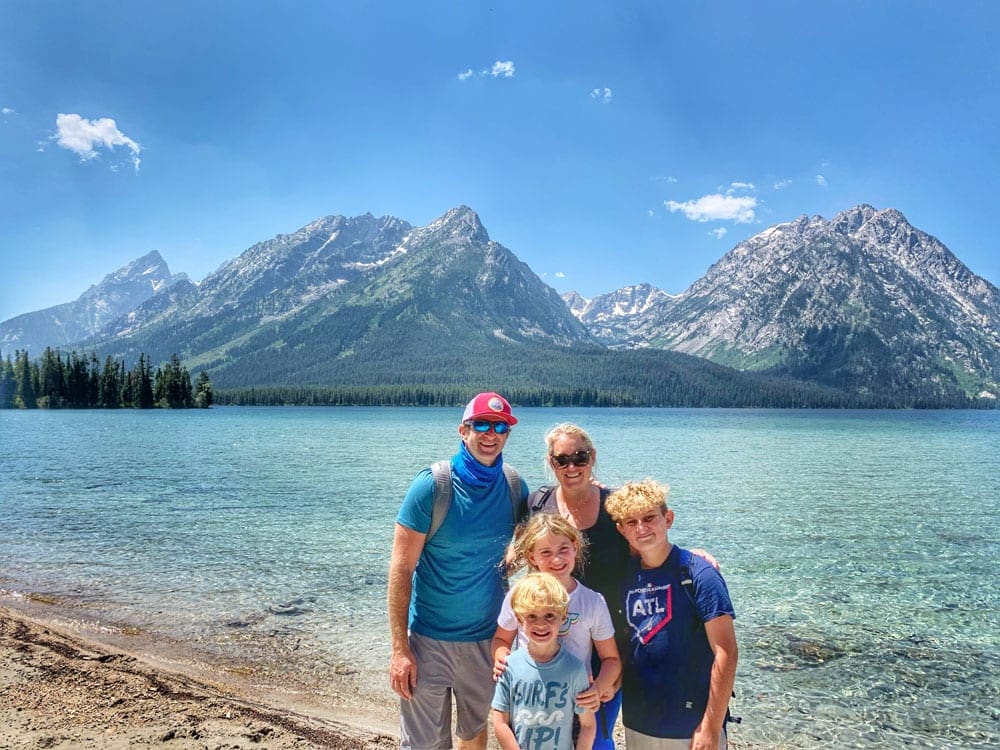 As always, this article explaining How to Travel the World with Kids would not have been as helpful, informed, or family-friendly without the contributions and input from the amazing members of our Facebook group, Families Who Love To Travel! For more family travel tips and advice for traveling with children, be sure to also join us on Facebook at Families Who Love To Travel (the large Facebook group dedicated to family travel). It's a community of dynamic families who also love to adventure and explore through travel. Plus, follow us on Instagram (@families.love.travel) to also connect with other families who love the unique experiences travel has to offer.
*Due to COVID-19, some of the hotels, restaurants, or things to do on this list may be closed or offering reduced services. Please ensure availability before making your decision.
*This post may contain affiliate links that may earn us a small commission, at no additional cost to you. Affiliate links in no way inform the hotels, sights, products, or other recommendations included in our articles. All opinions and recommendations expressed here are compiled from submissions submitted by the generous members of our Families Who Love To Travel community.
READ NEXT: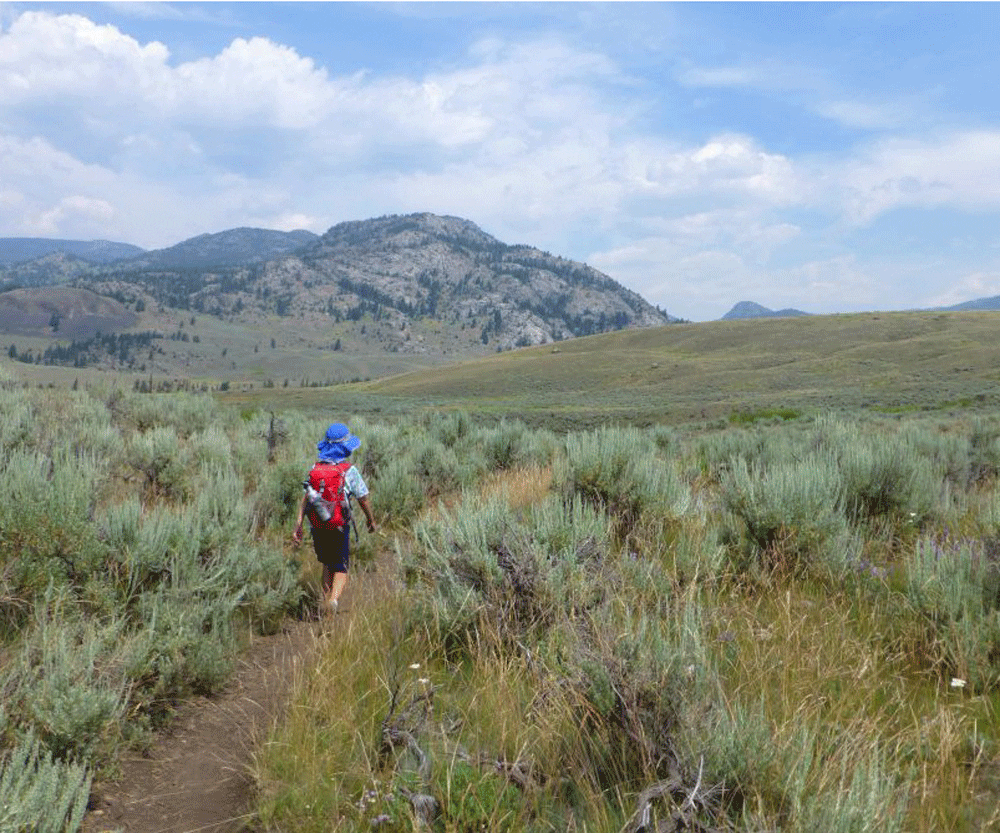 Everyone knows that Yellowstone National Park makes for a classic family vacation. Strolling the boardwalks...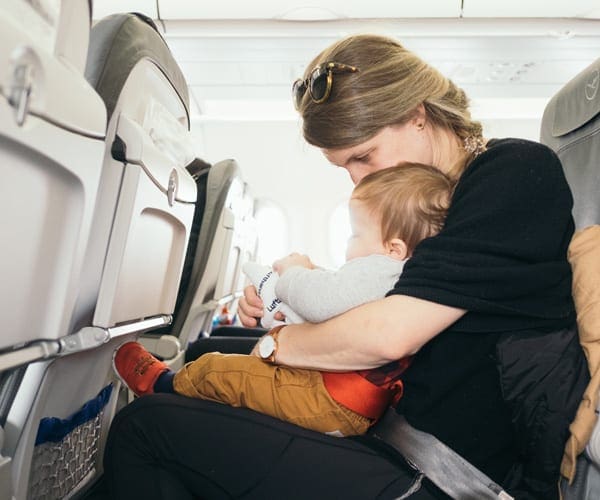 Families Who Love To Travel contributor Meghan Oaks provides her 10 best tips for your...