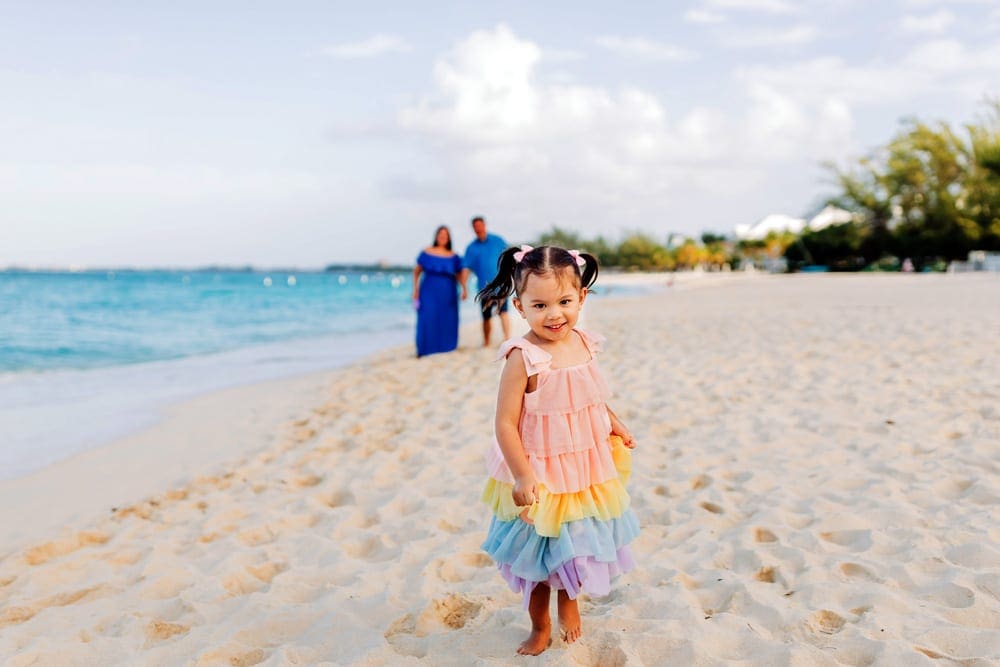 If you want to know all about visiting the Cayman Islands with kids, there's some important information you should read first. From the local currency to health information, the official language, and even babysitting services, it's important to do proper research on your vacation destination before booking your trip. Finding all the information in one place can be difficult, though, which is why we've compiled a list of things to know before visiting the Cayman Islands, including important information for you to reference. Plus, we've also included things to do in the Cayman Islands with kids, the best restaurant in the Cayman Islands for families, and the best family-friendly resorts in the Cayman Islands. Keep reading to learn important information about the Cayman Islands for families!
RELATED: Visit One of the 12 Best Caribbean Islands for Families!
At a Glance
Need to know all about the Cayman Islands? From currency to time, official language, and visa information, here are some basic facts and important information about the Cayman Islands for families.
Local Currency & Time
Wondering about the Cayman Islands local currency? The official currency is the Cayman Islands Dollar, although US dollars are readily accepted almost everywhere. In case you need help figuring out how much money to bring with you, use this handy currency converter. The Cayman Islands is one location in the Caribbean that tends to upcharge, so prepare for prices higher than their equivalent in the U.S. ($1 CI is equal to $1.20 U.S.), especially at resorts. Most businesses accept major credit cards, and ATMs that accept Visa and MasterCard are available at some banks. This is especially true in the capital of George Town and at Owen Roberts International Airport. The Cayman Islands operates in Eastern Time all year long, which means the islands share the same time zone with New York from November through April. Click here to see the Cayman Islands' current time.
Official Language & Visa Information
English is the official language spoken in the Cayman Islands. It is also the main spoken language, heard in a variety of dialects. Spanish is frequently a second language. If you're planning an extended trip to the Cayman Islands or are a non-U.S. passport carrier, you may also need to obtain a VISA. To learn more about the Cayman Islands' VISA policy, click here.
Power/Standard Voltage
In the Cayman Islands, the standard voltage is 120 V and 60 Hz. There are two associated plug types: A and B. Plug type A is the plug that has two flat parallel pins. Type B has two flat parallel pins and a grounding pin. You can typically use the same equipment if the standard voltage in your country is between 110-127 V (as in the U.S., Canada, and most South American countries).
Local Weather
Knowing about the Cayman Islands climate will be helpful before you depart. The Cayman Islands has a tropical wet and dry climate, with year-round warm temperatures averaging highs around 80 degrees Fahrenheit (27 degrees Celsius). Then, families can expect lows around 60 degrees Fahrenheit (16 degrees Celsius). The wet season runs from May to December, while the dry season happens from January to April. The island does experience earthquakes, as well as tropical cyclones during the Atlantic hurricane season from July to November. Check the current forecast on Accuweather. If you need more help planning your Cayman Islands vacation with kids, feel free to check out the Cayman Islands Tourism Association website or Visit Cayman Islands, the Cayman Islands' official tourism website, for more information.
Health Information
Having the right information about health and safety is an important part of visiting the Cayman Islands with kids. If your children have allergies or might need medical attention while on vacation, be sure to keep this important information in mind and prepare for any foreseen emergencies in advance, when possible.
Vaccinations, Health Tips, & Hospitals
Visiting the Cayman Islands with small children? Remember to ensure your child has all the correct shots and vaccines. For a complete list of the recommended vaccines and more health information on visiting the Cayman Islands, including COVID-19 warnings and regulations, visit the official CDC website. It's always better to be safe than sorry, so you should also check out hospitals near your vacation destination. Three accessible hospitals in or near the Cayman Islands are the Cayman Islands Hospital (popularly known as the George Town Hospital by locals), the Doctor's Hospital, Health City Cayman Islands, the Doctors Express Clinic, and Faith Hospital.
COVID-19 Guidelines & Vaccination Information
If you're planning a family trip to the Cayman Islands soon, you're probably wondering about the island's COVID-19 guidelines. As of June 14, the Jamaica Embassy has permitted travel from the United States to the Cayman Islands for travelers. You will need proof of a negative COVID-19 test taken within three calendar days of travel, if you meet specific entry and exit requirements. Currently, several restrictions on travel and large gatherings are in place, and travelers from overseas must quarantine for 14 days upon their arrival. Please check the Embassy website to keep up-to-date on the Cayman Islands' stay-at-home orders. We suggest making sure you're fully vaccinated before traveling to the Cayman Islands with kids. For vaccination information, click here.
Emergency Services
In case of an emergency, keep these numbers handy during your trip to the Cayman Islands with kids, as this is very important information.
Police, Fire Department, Ambulance
In case of an emergency, keep these numbers handy during your trip to the Cayman Islands with kids, as this is very important information. For police assistance or an ambulance in the Cayman Islands, call 911. In case of a fire in the Cayman Islands, you can also contact the fire department by calling 911. Certainly, this can be very important information about the Cayman Islands for families to keep handy when visiting.
Safety Issues
If you're visiting with your kids, you're probably wondering: are the Cayman Islands safe for families? The answer is yes! The Cayman Islands are considered a safe place, with little criminal activity affecting tourists. As a major Caribbean tourist destination, the principal crimes of concern are things such as pickpocketing and purse snatchings. You can review the current U.S. Department Cayman Islands Travel Advisory here.
The Cayman Islands for Kids
Visiting the Cayman Islands with kids brings its own set of challenges and opportunities. Keep reading for comprehensive information on babysitting services, baby gear rentals, etc.
Babysitting Services & Baby Gear Rentals
Looking for a romantic evening alone in the Cayman Islands? Luckily, you'll find plenty of babysitting services throughout the city. We suggest MCare Babysitters or AAA Caregivers Agency. If you've left your baby gear at home, don't worry! There are plenty of places to find baby gear in the Cayman Islands. Take a look at Tourin' Tots or Empty Suitcases.
RELATED: 10 Best Caribbean Family Resorts With Baby Clubs
Transportation
Transportation is another thing to consider when vacationing in the Cayman Islands with kids. Whether you need information about car seats or local airlines, you've come to the right place. Knowing road rules and the car seat laws is certainly important information about the Cayman Islands for families
Car Seat Laws, Transportation Services, & Local Airlines
If you plan to ride in a car, all passengers must wear seatbelts, including those in the backseat of the car. Children under the age of 14 must be seated in the rear of a vehicle. Other things to know about driving in the Cayman Islands: they drive on the left-hand side of the road, it is legal to turn left on a red light, after a full stop, using a mobile phone (unless hands-free) while driving is illegal, and always drive around a roundabout in a clockwise direction, giving way to traffic approaching from the right.
To get around the Cayman Islands, take a taxicab or rental car. You are allowed to drive in the Cayman Islands using an international driver's license. Taxicabs are plentiful at the airport and in front of the cruise ships terminals in George Town, as well as in front of the major resorts along Seven Mile Beach. For more information on Cayman Islands transportation, click here. Need to make use of local airlines during your trip? The main domestic airline is Cayman Airways. All three islands have their own airports with regular flights, but these can get expensive if you plan on hopping islands. Flights to Cayman Brac land at Charles Kirkconnell International Airport (CYB), and flights to Little Cayman Island at Edward Bodden Airfield (LYB). Both airports also fly to some other Caribbean islands, including Jamaica and the Bahamas.
Other Things to Know Before Visiting the Cayman Islands with Kids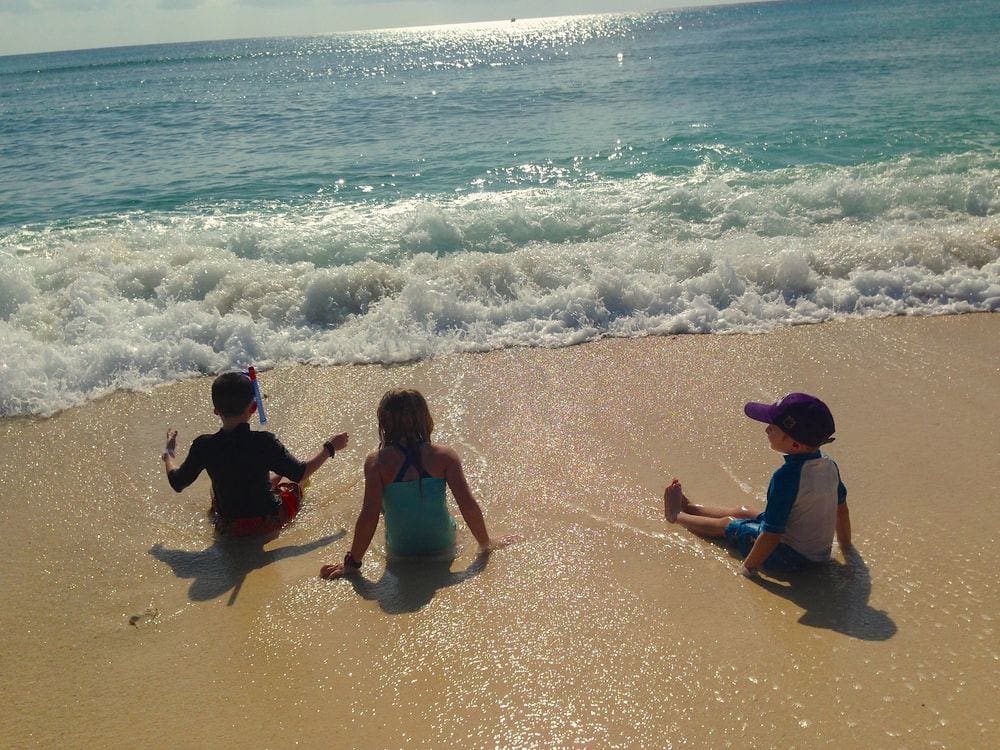 Searching for more tips on visiting the Cayman Islands with kids? Between tipping customs, important holidays, and other safety issues, there are still a few things left you should know. Keep reading for additional important information about the Cayman Islands for families.
Tipping Customs
Tipping customs in the Cayman Islands may differ from the United States or elsewhere in the world. Restaurants often add a 10 to 15 percent service charge in lieu of asking customers to tip. However, if they do not add a service charge, a tip is expected. A 15 percent tip is the norm in the Cayman Islands when eating out, as well as for taxi drivers. However, if you receive exceptional service, do not hesitate to tip more.
Important Holidays
If you're still searching for specific dates to visit the Cayman Islands, you may want to note public holidays. This can greatly diminish the number of attractions or points of interest you see, so it's important information to know about visiting the Cayman Islands. Check out this guide to public holidays in the Cayman Islands for more information.
Things to Do in the Cayman Islands with Kids
Once you've read this handy guide featuring important information on the Cayman Islands, it's time to start planning your itinerary with things to do in the Cayman Islands with kids. Learn more about Grand Cayman's exotic wildlife on tours throughout the island, whether to Bioluminescent Bay, the Cayman Crystal Caves, or Stingray City. Another place to get out into nature is at the Queen Elizabeth Royal Botanic Park. Get up close to local reptiles by visiting the Cayman Turtle Centre (Turtle Farm) or embarking on a Blue Iguana Safari. For your most adventurous little ones, ride an Atlantis Submarine or dig for treasure on the Kittiwake Shipwreck. If you'd rather just relax at the beachside while the kids play, there are plenty of spots to do that too – such as Seven Mile Beach, Cemetery Beach, Governor Beach, or Starfish Point – which is brimming with marine life.
RELATED: The Best Things To Do in Grand Cayman With Kids!
Where to Stay in the Cayman Islands with Kids
Looking for the best places to stay in the Cayman Islands with kids? From luxury hotels like the Caribbean Club Hotel to reliable chains like the Ritz Carlton, families will have their choice of some of the sweetest digs imaginable. Other family-friendly resorts include the Kimpton Seafire Resort + Spa and the Westin Grand Cayman Seven Mile Beach Resort & Spa. Finally, also situated along the Seven Mile Beach is the Regal Beach Club and the Grand Cayman Marriott Beach Resort! Knowing where to stay is certainly important information about the Cayman Islands for families!
Cayman Islands Vacation Rentals: house rentals & more | Vrbo
RELATED: 6 Best Family Resorts in the Grand Cayman (All Parent-Recommended)

*Due to the COVID-19 pandemic, some of the attractions, accommodations, or things to do on this list may be closed or may have reduced services. Please ensure availability before making your decision.
*This post may contain affiliate links that may earn us a small commission, at no additional cost to you. Affiliate links in no way inform the hotels, sights, products, or other recommendations included in our articles. We've compiled all the opinions and recommendations expressed here from submissions submitted by the generous members of our Families Who Love To Travel community.
Families Love Travel is not liable for any injuries and/or damages to persons or property occurring as a result of your vacations influenced by the suggestions on this website. We are not responsible for any information given on this website, such as recommendations for babysitting services, car rentals, or accommodations. All content provided is for informational and review purposes only. The information we provide is meant to make it easier for families to travel together and nothing more. Try the suggestions at your own risk.
READ NEXT: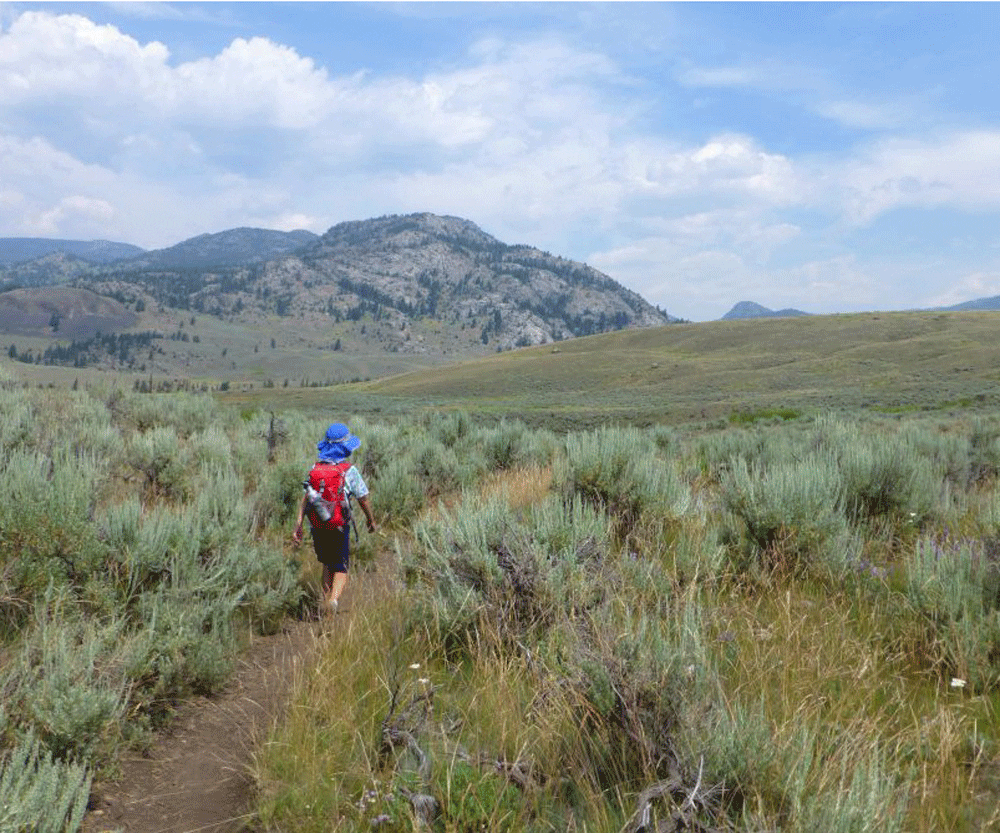 Everyone knows that Yellowstone National Park makes for a classic family vacation. Strolling the boardwalks...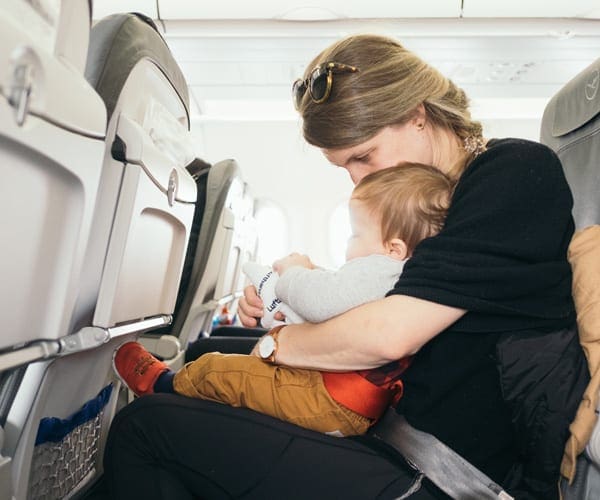 Families Who Love To Travel contributor Meghan Oaks provides her 10 best tips for your...