Diane Oliveira
Hi! My name is Diane Oliveira and I am a mom to two amazing kids, Stella (10y) and Leo (7y). We are a multicultural family. I am from the USA and my husband is Brazilian / Luxembourger. So our kids are tri-citizens. We love to travel to new and exciting places, discovering new cultures and unique traditions.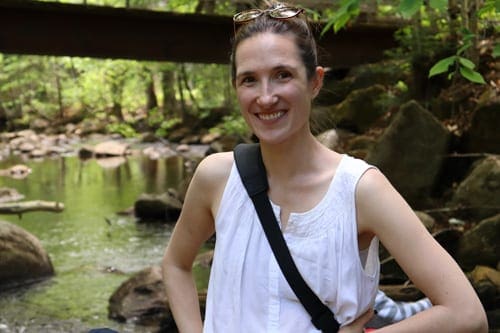 Émilie Brillon
I (Emilie) am a French Canadian, born and raised in Quebec City. Nathan, my husband, is from California. We met back in 2012 on the beautiful island of Ischia, in Southern Italy. After living in Quebec City and in California, we packed our bags and moved to Paris where we had our first son, Noah. Shortly after, we moved back to Quebec City where we welcomed our second son, Sam, into our family. In 2020, we sold all of our stuff and were getting ready to board a plane for a year-long trip around the world. Then, as you probably guessed, our plans changed. We decided to trade in the world trip to explore Canada, driving from Quebec City to Victoria on the west coast. A world tour is still on the table when the world returns to normal, but until that time, we're just happy to spend time with our family and grateful that our two beautiful boys are safe and healthy. Please check my blog -https://lovelifeabroad.com.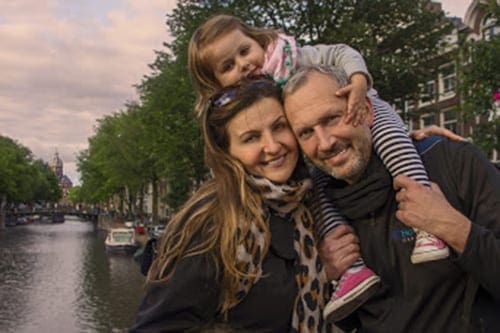 Marz Olda
My name is Marzena. Our small family of four loves to discover different angles of the world. We travel a lot, especially in summer when kids are out of school. I realize that we only have a few short summers left with our "babies" before they'll choose spending time with their friends rather than with us - parents; then they are off to college, life happens: work, marriage, kids. I am trying to soak up this special stage of life with them as much as I can. I plan all our adventures around the globe, whether my family likes it or not - they will thank me later ;-)
Stephanie Yu
Hi! My name is Stephanie and I'm a busy mom to 6 kids - 1 girl & 5 boys ranging in age from 11 years old down to 5 months old. My husband Chris is an Air Force dentist. We love to travel with our kids and explore new places! Check my blog - http://www.stylesimpler.blogspot.com
Edith Arteaga
Mom of 2 amazing boys. Seattle is our hometown. Photographer. We started traveling almost 20 years ago, 15 with kids. Traveling is a family affair and everybody contributes in the planning process. Husband is the best at finding great deals. I am an Airbnb fan.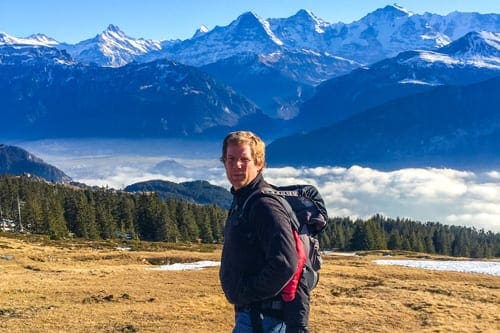 Kevin Zanes
Hi everyone! Kevin Zanes here. As a brief intro, I am the father to 3 boys (5, 3, and 1) and husband to an amazing wife. We are a multinational (US/CH) family who loves to explore the world and find happiness in nature. We focus on discovering little adventures for little travelers! Check my blog-www.myfernwehfamily.com
Nicole Ross Peirce
Nicole Peirce, Elementary School Teacher from Bucks County, PA, foodie, road tripper, amateur photog & Disney Fan. I'm a mom of two teenagers and find slowing down our busy lives to travel together has given us some amazing memories. I love to road trip to explore this beautiful country with my family, especially our National Parks. I enjoy the planning almost as much as the journey!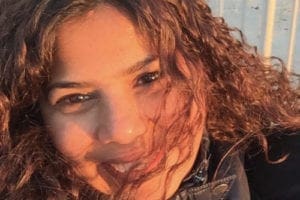 Swati Sinha
I grew up in a small town in India and did not have many travel opportunities as a kid. But now, I have visited 14 countries and have the travel bug! I took my son on his first plane ride when he was three months old. When he turned a year and a half, I went through a divorce. To run away from life problems for a bit, I booked a last minute trip to Banff National Park and Lake Louise in Canada. Banff was my most favorite trip with my son. We enjoyed walks along the lakes, picnicked on river banks, hiked up the mountains, and took in the views from lookout points. We returned last year with my parents and had an equally amazing time exploring Jasper National Park. I live with my now 6 year old in an amazing beach community in New York where everyday is an adventure. We go away every opportunity we get and are determined to continue traveling. I have come to love traveling as a single mom.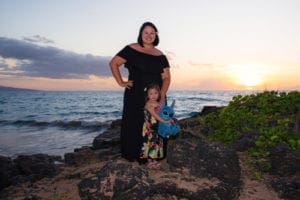 Jen Grzenia
My name is Jen and my family of 3 love to travel. My husband and I traveled at least once a month before our daughter was born. We decided to start our daughter's obsession with travel at just 8 weeks for her first flight. She's now been on over 60 flights, mostly domestic, but a few international trips are already under her belt at the age of 3. The pandemic slowed down our flight based trips, but we recently purchased an Airstream travel trailer and it has re-fueled our love for travel.
Lia Kouri
My name is Lia and I have always wanted to travel the world! I was born in Dhaka, Bangladesh and grew up in Montréal, Québec, Canada. I have two wonderful daughters, Asfa (10) and Syana (4). We are a multicultural family, as my husband is half English, half Lebanese and was born in Canada. We love to travel as a family to give our children the opportunity to expand their horizon by exploring new countries, learning about different cultures, languages and cuisines. We are at our happiest outdoors in nature. I have a passion for photography that helps me capture our special moments. Looking forward to sharing more travel photos with you!
Christi Flanary
Hello, my name is Christi Flanary and I am a travel obsessed writer with an eye on the details and mind in the clouds. I love discovering new places, experiencing new cultures and learning about all an area has to offer, especially its people. More importantly, I love seeing our adventures through the eyes of my children. I am a pic-taker, fizzy water drinker, wanna-be hiker and lover of history and art, specifically old cathedrals and ancient churches.